This is a sponsored post written by me on behalf of Downy Wrinkle Releaser Plus. All opinions are 100% mine.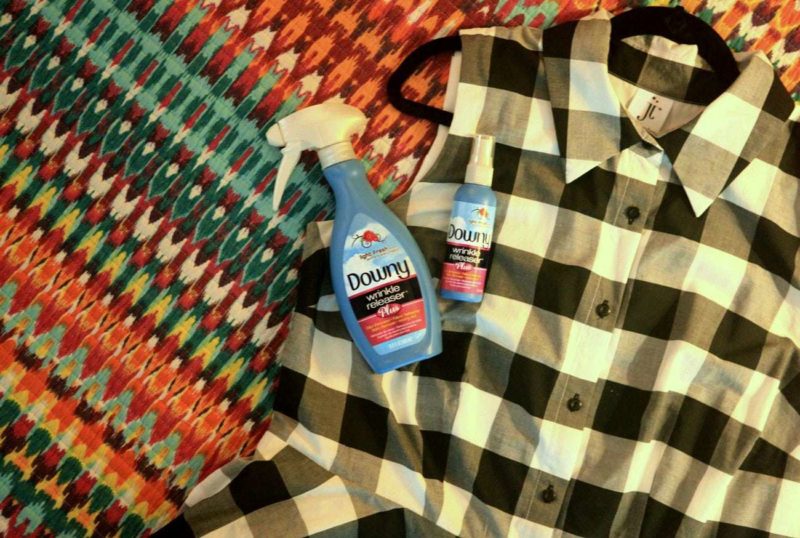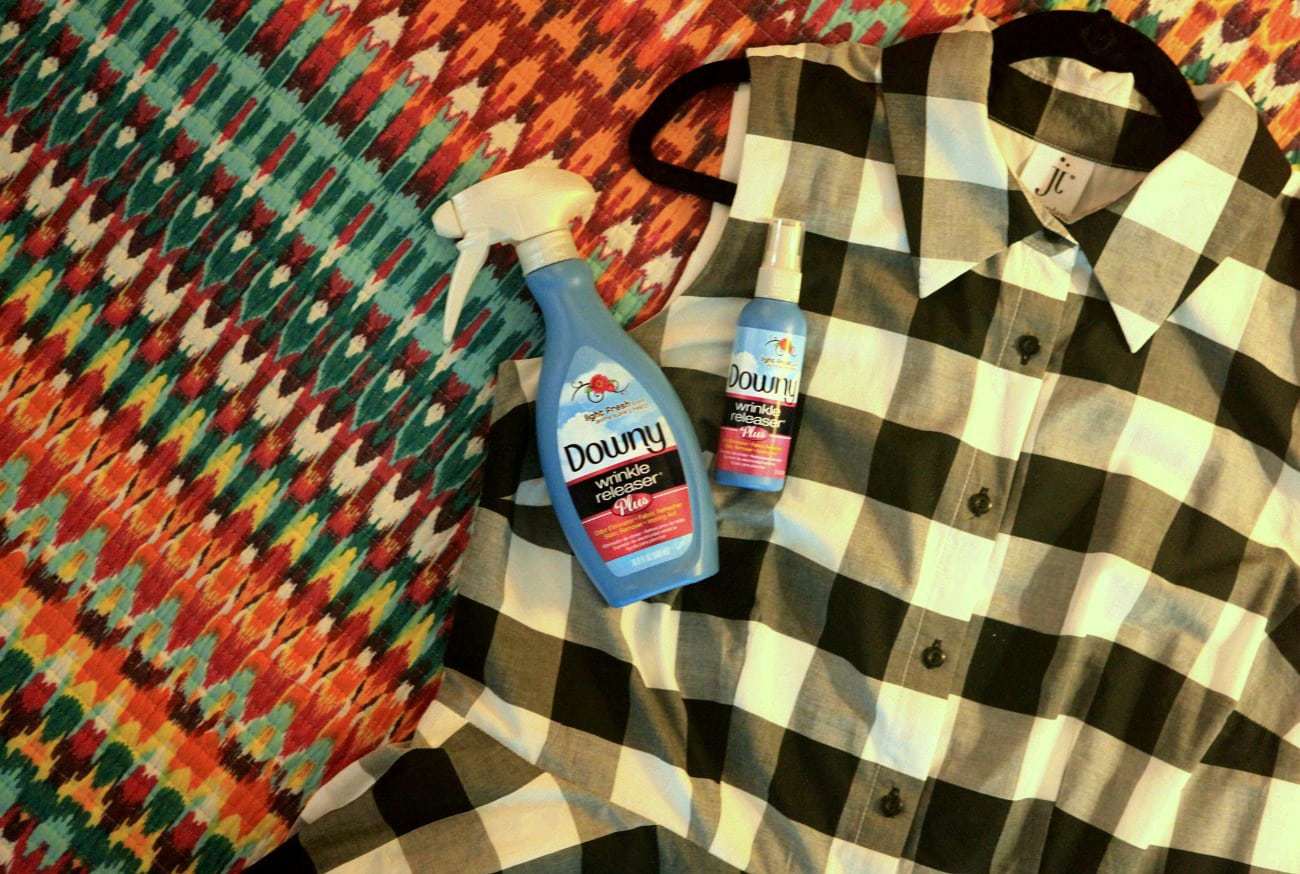 I've been traveling a lot lately, and many of these trips have been short and fashion-related. I end up shoving lots of clothes into a carry-on suitcase and needing to look fresh soon after arriving at my destination. Such situations usually leave me in a scramble running around my hotel room trying to set up the iron and board, often making more of a mess of my clothes. I know I'm not the only one who in an attempt to iron out wrinkles in the 11th hour I end up adding more ironed-in creases!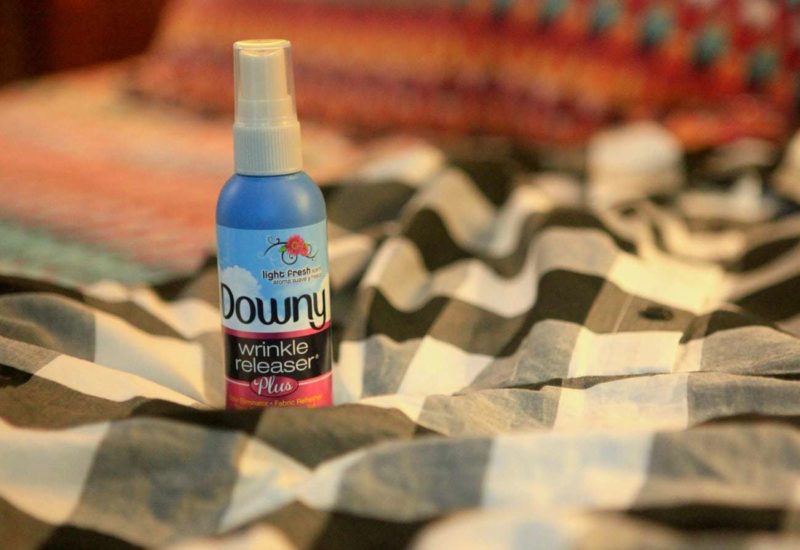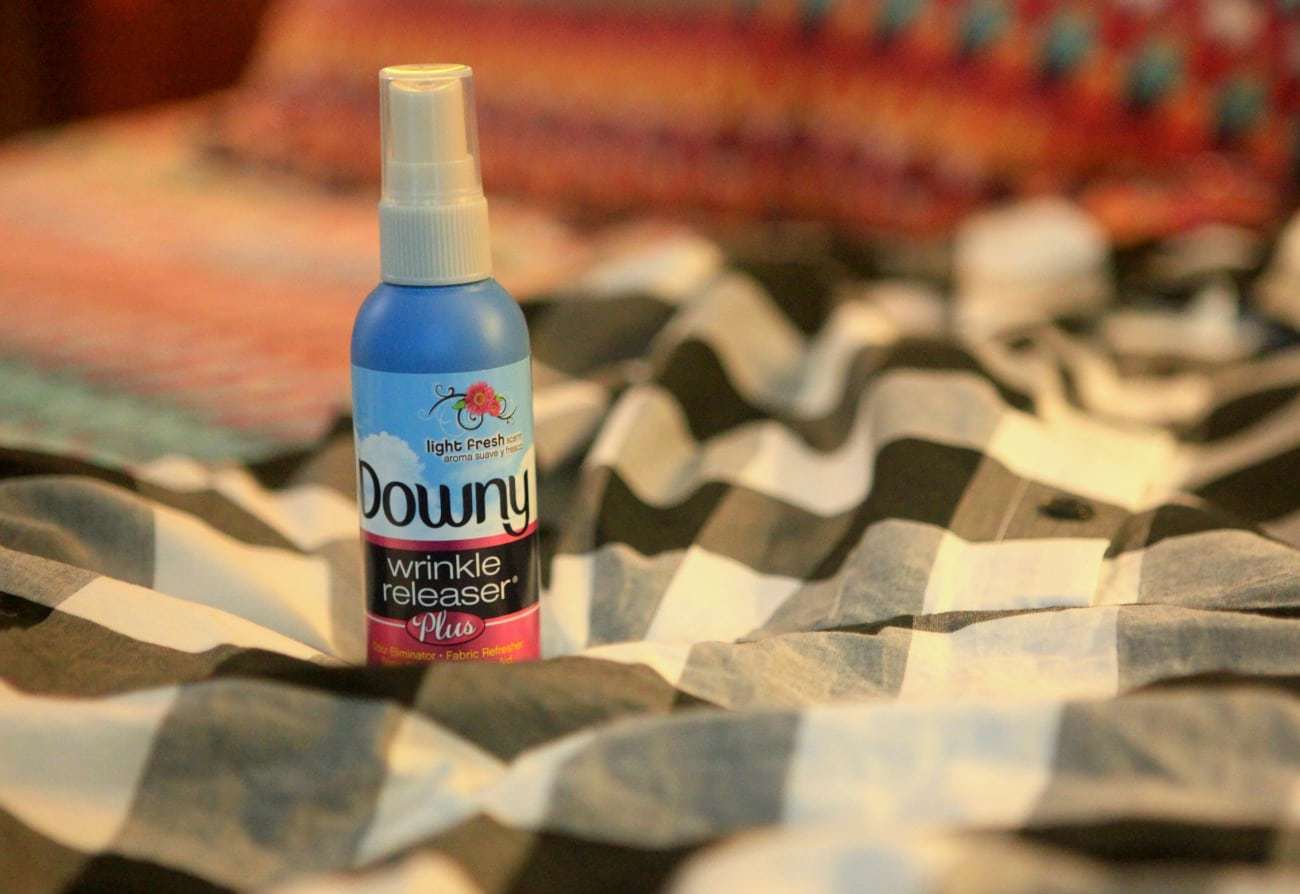 Downy has Wrinkle Releaser Plus in a full-sized bottle for the home as well as a smaller bottle perfect for travel. I've popped the small bottle in my Ziploc bag to whiz through TSA and it's one of the first things I unpack when I get to my hotel. All you have to do is spray, tug the clothing taut, and let it hang and the wrinkles disappear.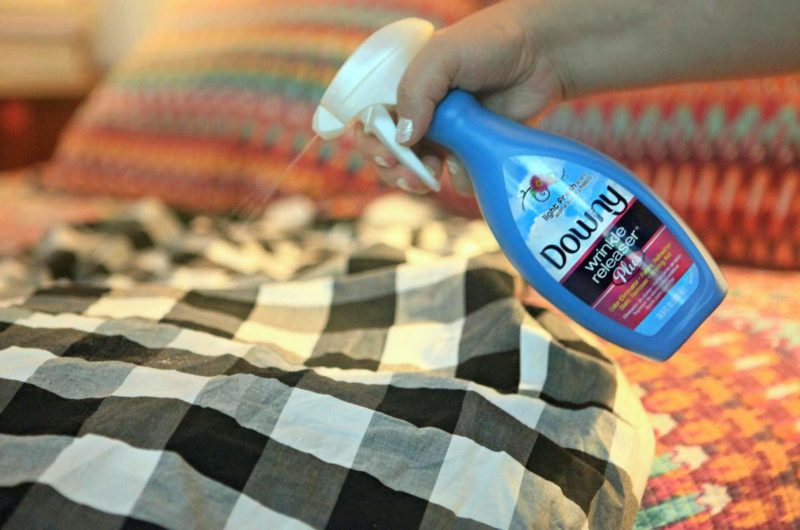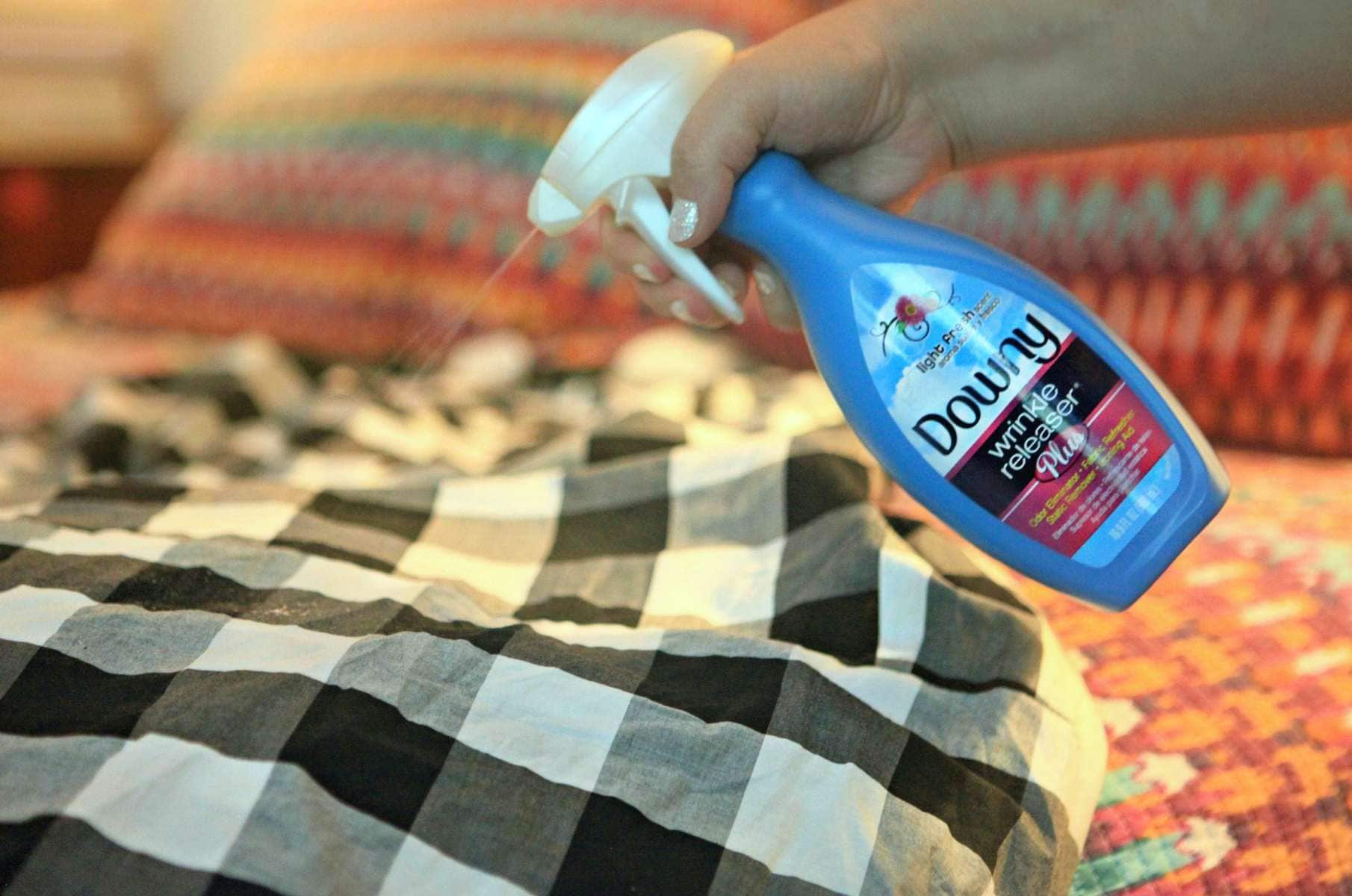 The full size bottle has been used quite a lot as well. We recently had new windows put in part of our home and the construction left our curtains sprinkled with sawdust. After laundering I did a quick sweep with the iron but after hanging still found wrinkles. Spray a bit of Downy Wrinkle Releaser Plus, hold taut, smooth, and the wrinkles fell away. I can see this being fantastic for our next dinner party when we pull out the tablecloth that has been folded in a drawer since spring!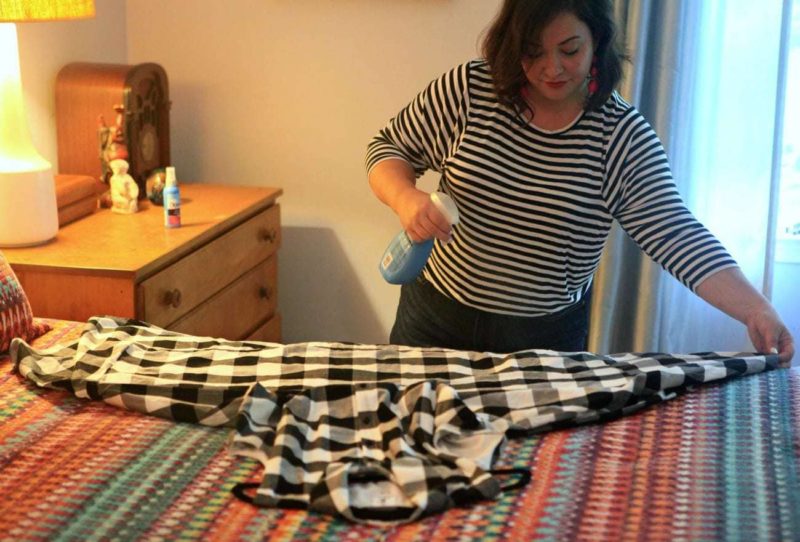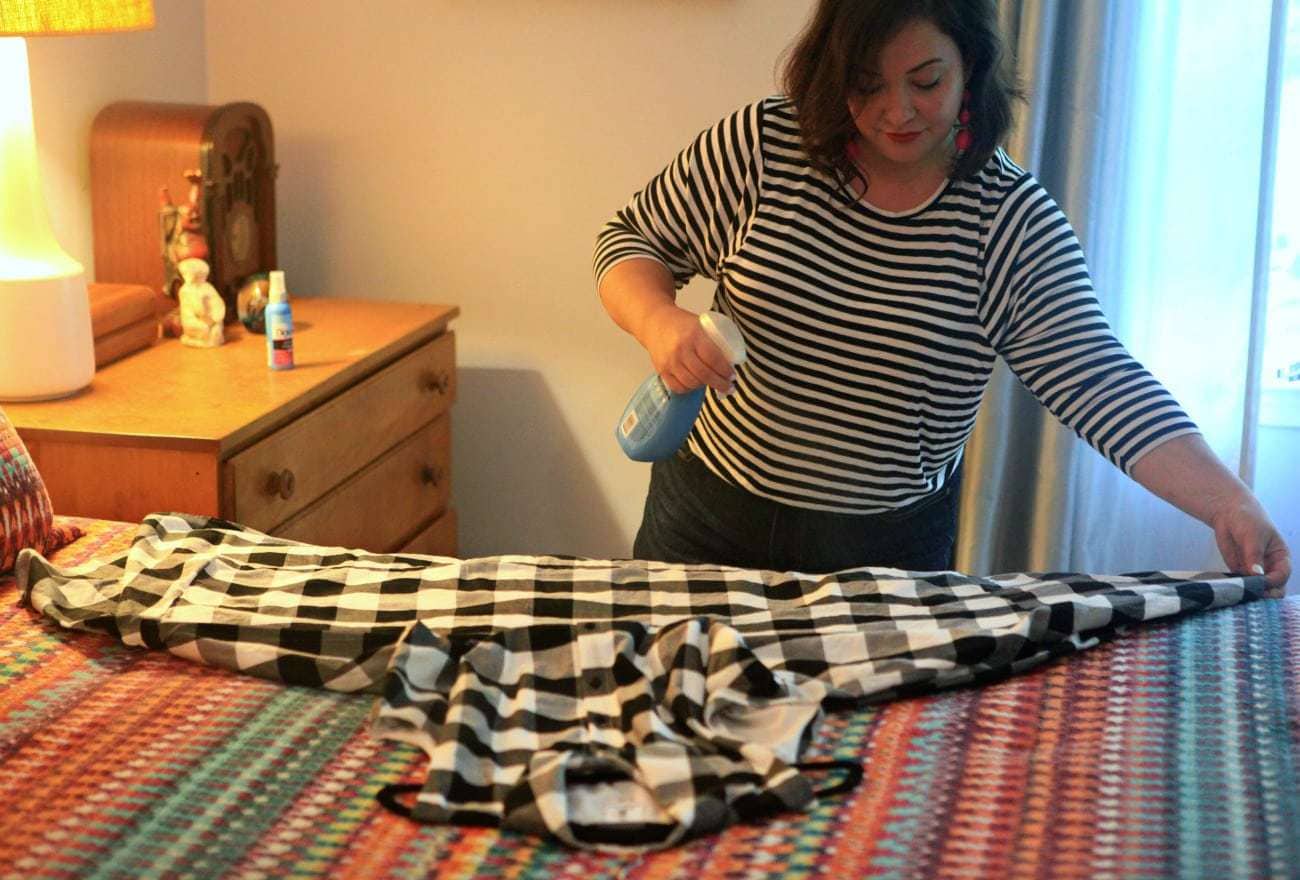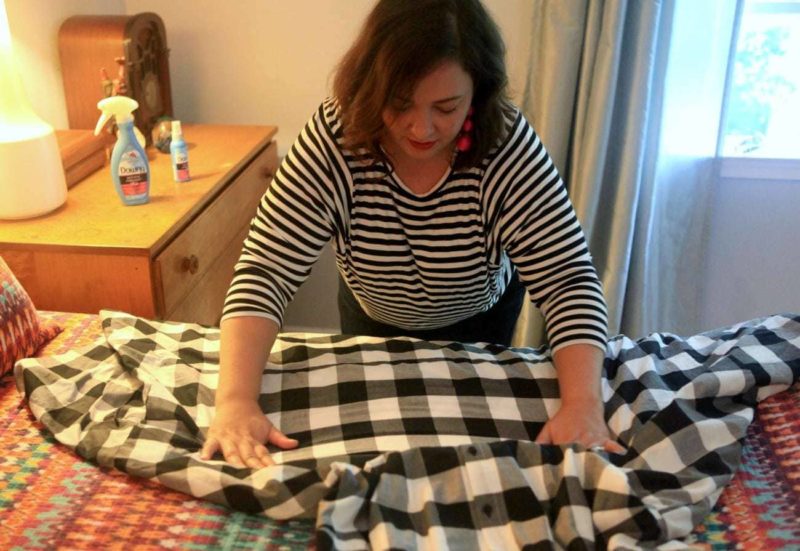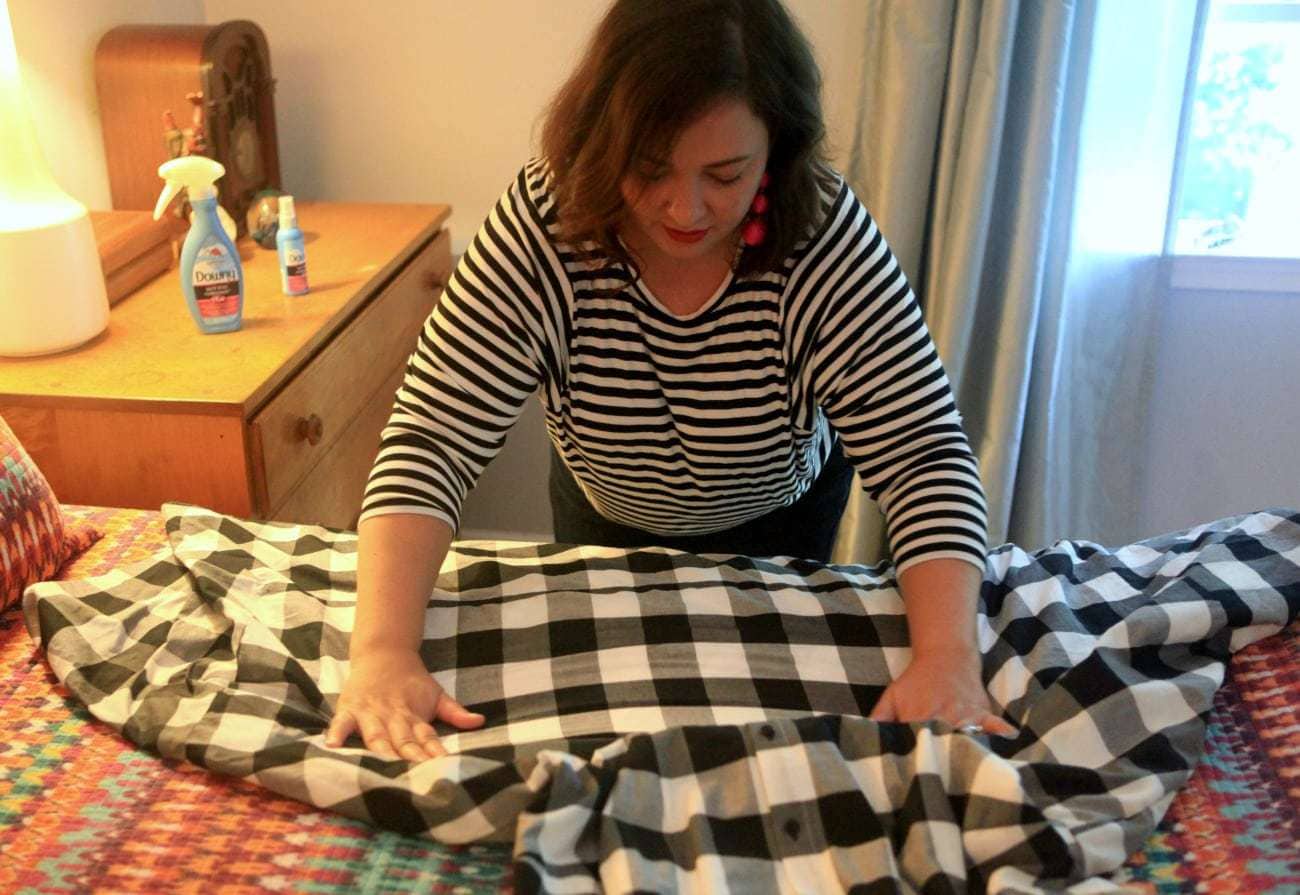 To show how Downy Wrinkle Releaser Plus works, I used it on the gingham dress I wore in this blog post. After wearing, the dress was clean, but there were creases on the back and at the lap. A few sprays and tugs, smooth the fabric and the dress was fresh and ready to wear again. This is brilliant for those days when I'm rushing to get dressed for work and then realize my blazer or dress is crumpled from the last wear.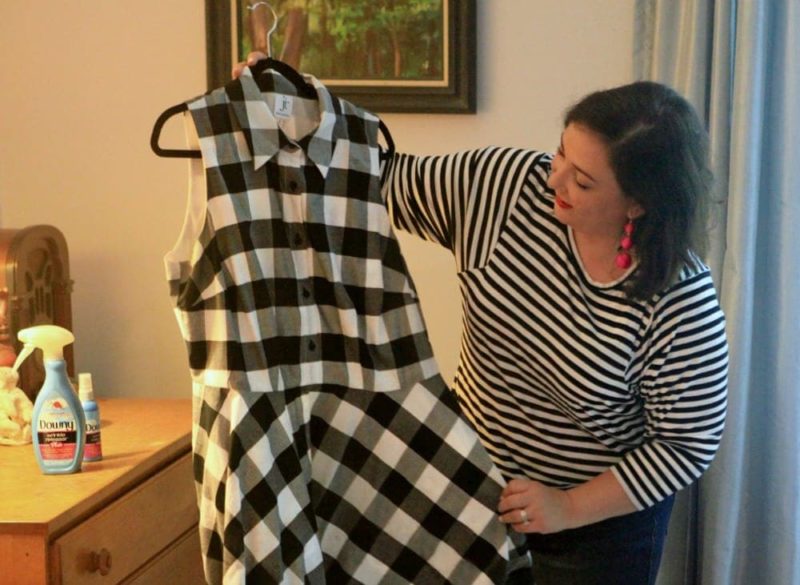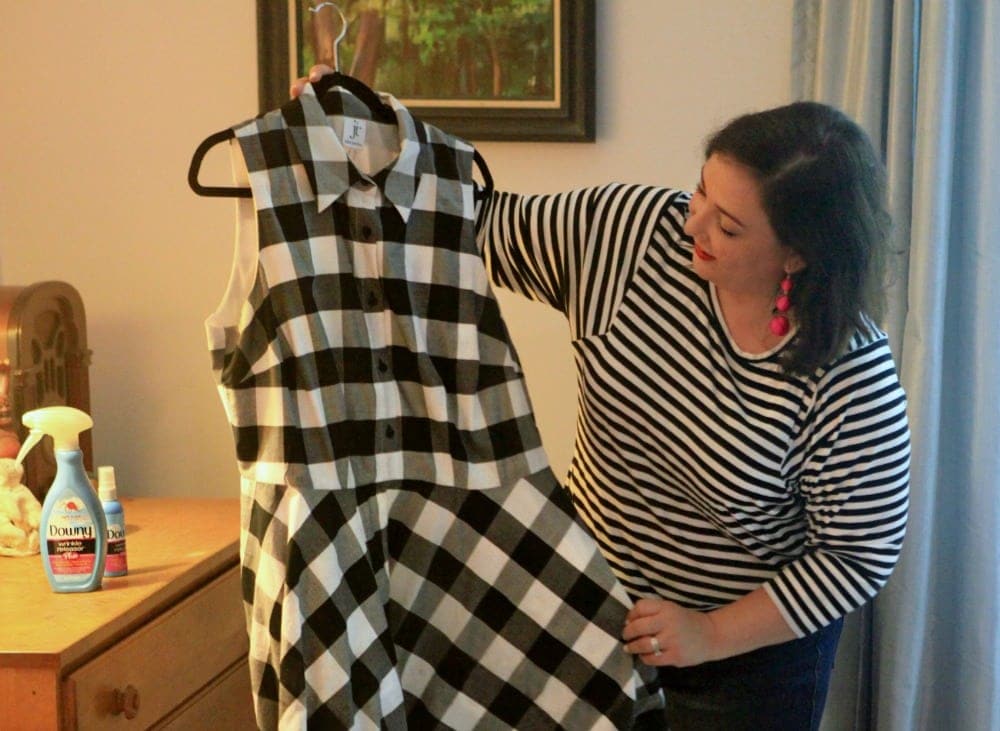 Downy Wrinkle Releaser Plus is also an ironing aid; it doesn't make the clothes stiff like starch but it does make ironing far easier and seem to last longer. They also promote their product as an odor eliminator and fabric refresher; I find such products to have a very distinct smell that bothers me more than the original odor but Downy's product only smells like classic Downy freshness and the smell isn't as strong.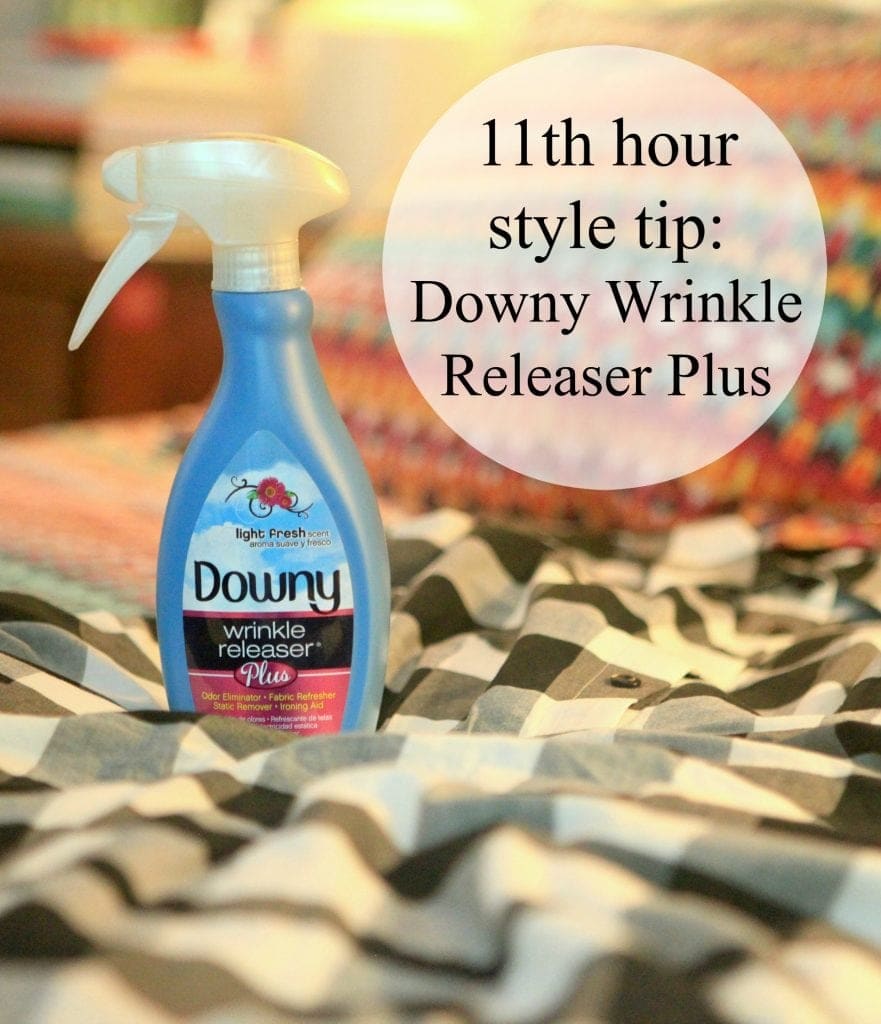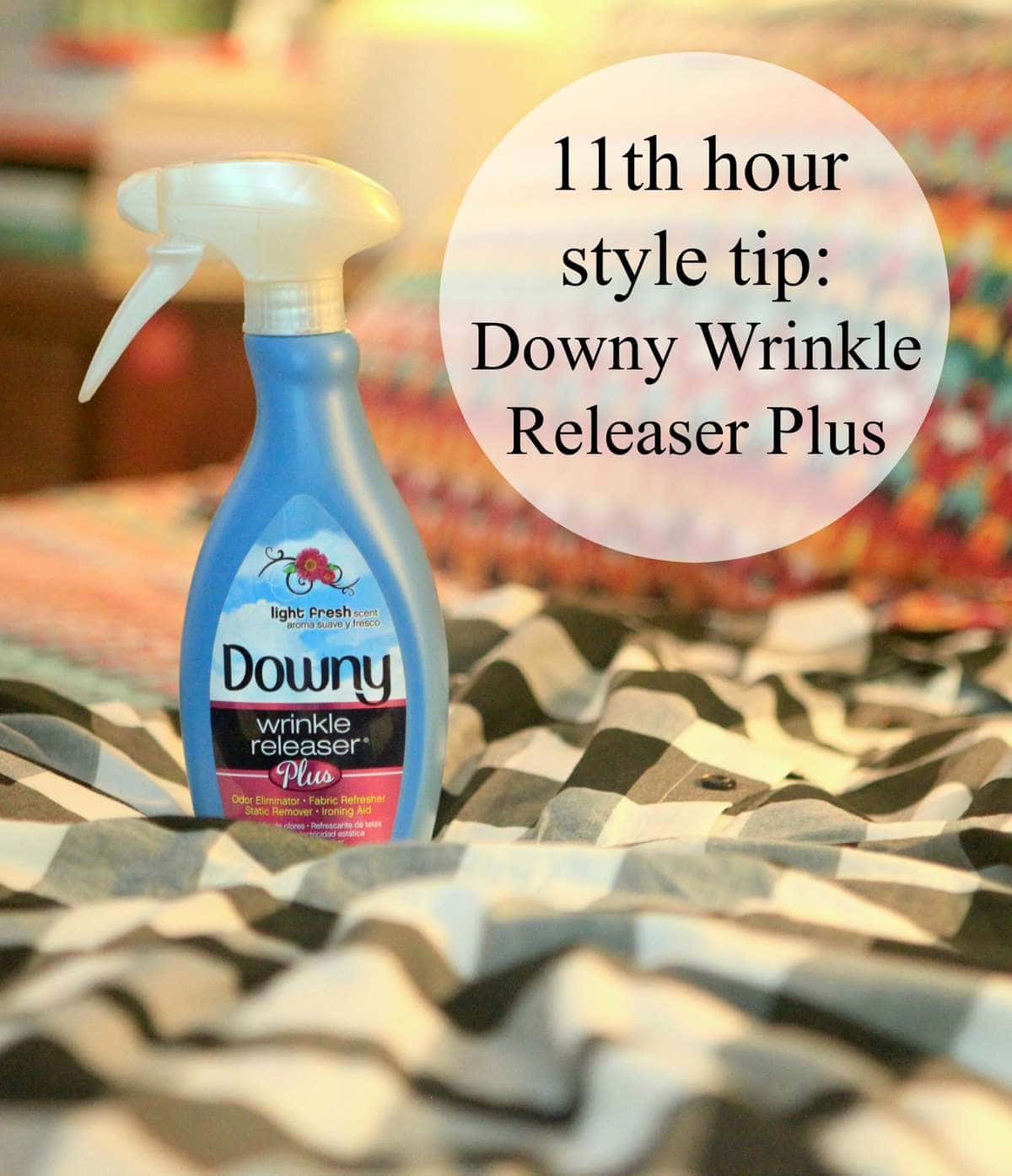 Downy Wrinkle Releaser Plus is available at Target, Walgreens, Amazon, and many other national and regional retailers and groceries. To learn more about Downy, visit them on Facebook or Instagram or stop by their website for Downy coupons and offers or to find a store. Thank you Downy for sponsoring this post, you've turned me into a fan!