As promised, a few more product reviews based on goodies I have tried recently: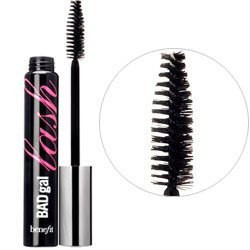 Benefit BADgal Lash Mascara
– So I finally caved and tried this mascara. It hasn't gotten the best of reviews, but I am a sucker for the cute Benefit line, and we all know I am addicted to mascara.
Not worth it. So glad I got a travel-sized bottle. Doesn't give half the volume, separation or lengthening of Cover Girl's Lash Blast or most drugstore mascaras. Major disappointment. Only good things – no weird smell that some mascaras have, no flaking or smearing, not a ton of clumping and no irritation. Great day mascara is you want a simple look, but really then go buy yourself something like Lash Exact or Great Lash.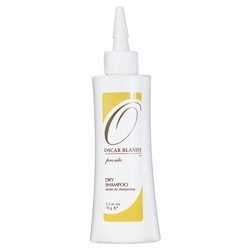 Oscar Blandi Pronto Dry Shampoo
– So I have been wanting a dry shampoo for a while. I color my hair and am prone to damage at the ends and oil at the roots. Thought this may help extend the time between actual washings and improve my hair quality and looks.
Dry shampoos may be great, but this one is not great for me. It would be amazing if you had blonde or light brown hair – on my black-brown tresses it looked white and a tad dull, even with a small amount being used and brushing it through the strands.
However, the product did make my hair look fresh, it has a lemon scent that is very strong upon application but fades quickly to a subtle fresh scent that lasts, a little goes a long way, the squeeze bottle is remarkably easy to use and control, and I can run my fingers through my hair without any product depositing on my hand.
I would purchase again if it came in a variety of shades. I do like it enough to invest in a different one that is made for dark hair, and will continue to use this product when in a pinch.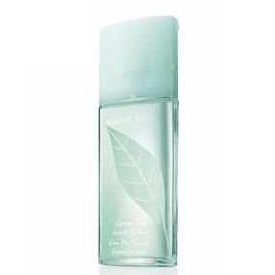 Elizabeth Arden Green Tea Fragrance
– Okay, I didn't use it but my sister has. This season, my sister received a gift from one of her work clients that had an Elizabeth Arden gift certificate and small bottles of a couple of their fragrances. She has fallen in love with Green Tea, and I must say if she hadn't claimed it first, I would too (I love my sister and may look like her, but I don't want to smell just like her).
The scent is quite lovely, and not obviously green tea like many cheesy scents from places such as Bath & Body Works. It is elegant, subtle, feminine and fresh. A wonderful day scent, and a good choice for a woman who finds that too many fragrances are heavy, intense or cloying.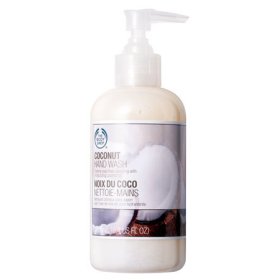 The Body Shop Coconut Hand Wash
– Handwash is handwash, right? Notsomuch, especially after trying this one from The Body Shop. I used to use whatever was on sale at the grocery, or Bath & Body Works when they were having a sale on their Antibacterial line. I purchased this because A. I love The Body Shop and B. I love coconut.
The scent is fresh, not heavy. Smells like fresh coconut milk instead of the toasted smell in many product lines. The product is typical handwash thickness, pearlized and lathers lightly but cleans very well. Not only does it leave a slight trace of the yummy coconut smell on the hands, it also keeps my hands remarkably hydrated, hives-free and soft. My husband and his friends do not find the scent to be too strong or girly, and have even mentioned to me how they like how soft yet non-greasy their hands are after using it.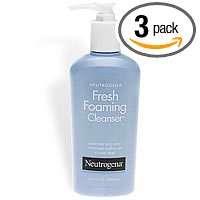 Neutrogena Fresh Foaming Cleanser
– Bought in a pinch when I ran out of face wash, I am now in love with this product and plan on repurchasing when it runs out. No weird smell, doesn't dry out the skin yet doesn't leave it feeling filmy. It takes of all makeup, even waterproof mascara and liquid eyeliner. No eye irritation, no breakouts, and the price is lovely.
This isn't the best product for severely dry skin, but I must say it is very gentle for it was the only thing that didn't hurt when my hives spread to my face. One pump seems to be enough to get off a normal day's worth of cosmetics and grime. On occasion, I mix it with a face scrub for the cleansing and exfoliating properties at once. My husband loves it too, and says it hasn't dried out his skin or caused any breakouts with his acne-prone skin.