Thanksgiving in my family is a big deal; my mom is from New England and other than the year my father passed away, the meal has always been at her house. Each year the crowd changes, but the spirit is the same. We invite any family that is in town (and when I say family, it is from my mom's side, my dad's side, my husband's side, my cousin's wife's side… we're not particular) and any friends who either can't or won't head home for the holiday. Some friends like Jake and Shelly are now family for attending multiple years in a row. This year is low on blood family (everyone is using this year to visit the other sides of the tree) but high on adopted family (Shelly will bring her boyfriend to celebrate their first Turkey Day together, Jake will be there, and there may be a few other friends along with me, my husband, my sister and my mom).
Each year, my mom cooks a big turkey to perfection with her own recipe of stuffing. This year since I am a vegetarian, my hubby and I will have these turk'y roll-ups that are breaded and have cranberry stuffing inside. Along with the turkey, we ALWAYS have squash, roasted sweet potatoes, boiled onions, green bean casserole, dinner rolls, cranberry sauce, pickles, olives and amazing homemade mashed potates. And of course homemade gravy. For dinner my mom makes an apple pie, my sister is making a pecan one, Shelly is bringing bread pudding and I believe Jake is bringing a pumpkin pie. Of course Cool Whip and Breyer's ice cream to top all the desserts!
We eat on the china that was my grandparent's and the crystal that was my parent's wedding gift and use silver that has been passed down many generations. We use the green tablecloth because it accents the china nicely and feels festive. We hold hands, say a quick grace, and then in honor of my father, repeat what he always said before carving the turkey, "Good Food, Good Meat, Good God Let's Eat!"
Much wine is consumed, my sister and I get giggly, the boys go to the basement to watch sports, and then depending on the weather, we either fall into a food coma watching TV, or take a brisk walk around the block to aid digestion. This year, my sister, husband, friends and I will be participating in the DC Turkey Trot to benefit S.O.M.E. I thought it would be cool to wear matching scarves as a Turkey Trot team (and Old Navy fleece scarves are on sale $5 if you purchase 2 or more) but the boys in the group protested. Guess boys don't find matching scarves cute – us girls were all for it!
I was tagged by both Julie at the JQ Lounge and Shell at Skybluepink to do a meme about seven things one may not know about me. I find these memes so darn tough because I am a very open person and I am not sure what people don't know and hate to be repetitive.
So stealing an idea from my dear friend Amanda, I will list seven things I am thankful for, in honor of tomorrow, my favorite holiday of the year.
1. I am thankful for a quality, not quantity family. I don't have grandparents or many cousins, aunts and uncles who are still alive, but those I do have are so wonderful. I have a very special connection with my sister and mom, have some great cousins that I am glad to have as friends as well as family, and two aunts who are fabulous people (and married some fabulous men to be in my family!).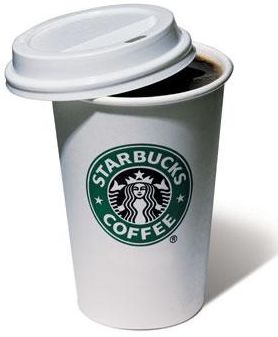 2. I am thankful for Skim Pumpkin Spice Lattes, No Whip. Without them, my last day at work (and days where I need an extra pick-me-up) wouldn't be so sweet… or spicy!
3. I am thankful for my husband, who on December 27, 1992 I feel hard for (yes Virginia, there is love at first sight!) and loved me ever since, despite me stealing the majority of the closet, making him into a metrosexual, spending too many hours on the laptop blogging and filling the bathroom with so many beauty products, some of his stuff has been pushed to the linen closet in the hallway. But in all seriousness, he and I have progressively gotten better and better, more and more in love with one another and I begin to tear up just thinking about how awesome he is, and how awesome we are as a team.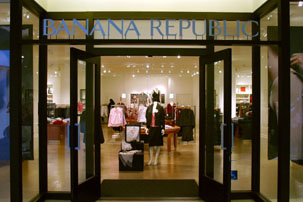 4. I am thankful for Banana Republic's fall/winter collection. FINALLY this company has gotten it right – chic styles, great colors and fabrics, back to their original great quality and it fits me too!
5. I am thankful for the amazing friends in my life. The older I have gotten, the stronger my friendships have become with women. I am thankful for my gaggle of girlfriends that I can rely on no matter what (Debbie, Shelly, Beth, Amanda for starters…), as well as the new friends I have made through the blogosphere.
6. I am thankful for blogs. Many find them to be silly and trivial and strange (um, posting my picture, tummy rolls and all for public consumption?), but through then I have met some amazing people, have been inspired, have found self-confidence and the ability to love all of me, belly rolls and fat calves and all. I see how blogs bring people together, open up the world and really allow people to be loved, respected and appreciated for being just themselves. It's a pretty awesome community!
7. I am thankful for change – I have felt a bit stagnant and frustrated lately and realized that life has been very… status quo lately. Same job, same relationship, same house, sma weekend activities… all very good but all very comfortable. I am looking forward to a new job to jump-start my brain and my creativity!
Now, I am tagging Shar, Toya, Anna, Catie, Linda, Morgan and Gervy!
Happy Thanksgiving Everyone!