Last week I did my annual post sharing what I found to be my best beauty buys from the past 12 months. Some are new products, some are just new to me. Many of you tell me you find the posts incredibly helpful, and I must say I also find them helpful when I read them on other blogs. This year, I decided to ask my favorite bloggers and fashion experts to share their favorite beauty product from 2013 and I must say their choices have made my shopping list a mile long! I was honored to have so many bloggers share their faves, I have broken it down into six editions; this one focuses on favorite skincare products.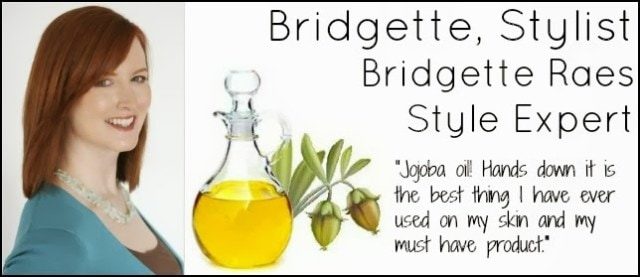 "
Jojoba oil
! Hands down it is the best thing I have ever used on my skin and my must have product. I use it to wash my face, remove makeup and as a moisturizer.
Jojoba oil
it isn't actually oil but a wax ester. This wax ester is very similar to human skin oil
(sebum). You would think that jojoba oil would create oilier skin, but it does the opposite and tricks the skin into producing less oil vs. more. It's great for acne prone skin for this reason because unlike skin products that strip the oil, and therefore makes the skin produce more oil, jojoba oil balances the skin, plus your skin feels super soft. You can use jojoba oil on its own or to throw a few drops into your moisturizer or cleansing products. What I do is wash my face with Jojoba to remove all my makeup. I follow that with a very hot washcloth over my face for 30 seconds and wipe away all the makeup and dirty oil on my skin. After that I use a basic cleanser (my favorite is
Purpose soap
) and a few drops of jojoba on my
Clairsonic Mia
to exfoliate. I follow that up with a good anti-aging moisturizer and eye cream with a few drops of jojoba thrown in."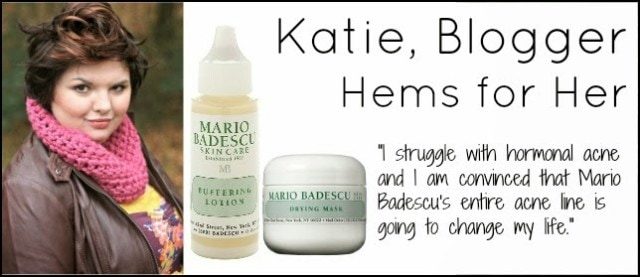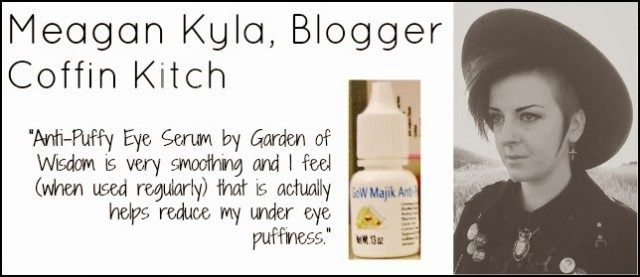 "My favorite beauty buy of 2013 was the
Anti-Puffy Eye Serum
by
Garden of Wisdom
. It was my favorite buy as I have tried several anti-puff serums, creams, gels, etc. and this one isn't loaded with chemicals. The serum is very smoothing and I feel (when used regularly) that is actually helps reduce my under eye puffiness. A little goes a long way, so it's worth every penny!"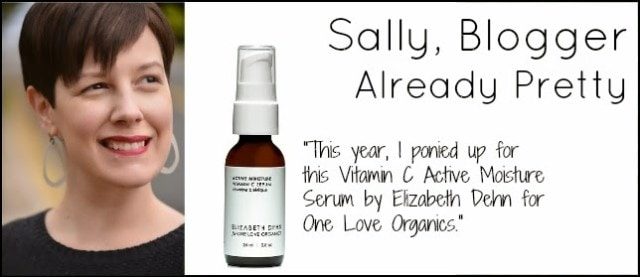 "As a devotee of the oil cleansing method (OCM), I'm also a fan of serums and oils for keeping skin balanced. This year, I ponied up for this Vitamin C Active Moisture Serum by Elizabeth Dehn for One Love Organics. Yep, it's spendy. But BOY is it worth the price. This stuff has balanced my combination skin, eliminated several problematic dry patches, and helped even out my texture and tone. And a little goes a long way, so your dollars are well spent!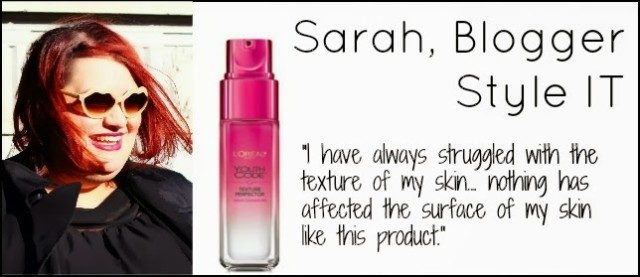 "L'Oreal Youth Code Texture Perfector Serum. I have never had a serum delivery such immediate results without fanfare. I have always struggled with the texture of my skin, trying every Clarisonic device and chemical exfoliant. Nothing has affected the surface of my skin like this product. It doesn't leave a film, fill pores, or color correct, but somehow it makes a big impact. There's only one application left in my bottle and I'm picking up another one ASAP!"
– Sarah, Style IT
I always say I learn the most from you, readers. Some of my Holy Grail beauty products are ones you recommended in the comments. So let me and everyone else know, what were your best skincare buys in 2013?
Follow Me | Twitter | Facebook | Instagram