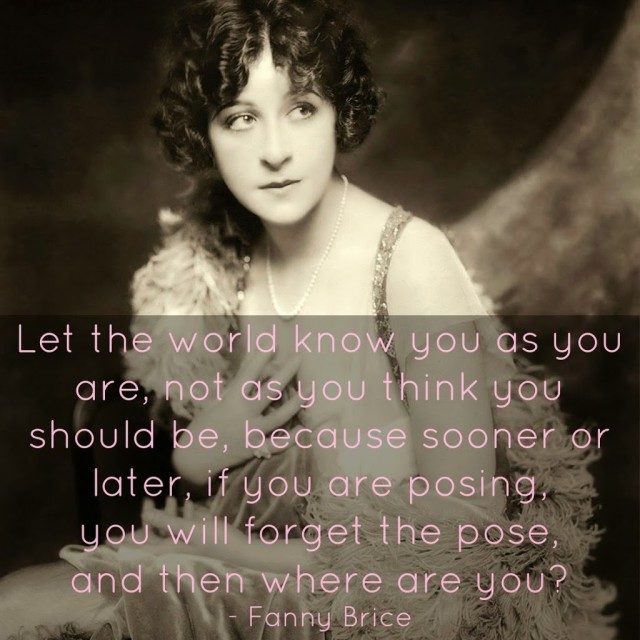 Fanny Brice was a popular American actress, singer, and comedian. If you haven't heard of Fanny Brice, you may know Barbra Streisand's portrayal of her in the Broadway production and movie Funny Girl.  My friend Barbara recently shared a portion of this quote on her Facebook page and it really got me thinking.
In this world of reality TV and blogs, it's quite easy to feel that your life and self isn't good enough as-is.  If you were only thinner, younger, had a cooler wardrobe, more stamps in your passport or exciting stories to tell at the next cocktail party your life would be better. But the thing is… you're pretty fantastic right now.  Trying to be someone you're not is a pretty exhausting task, and as Brice states, what happens when you forget the pose?
Instead of trying to be someone else, focus on who you are now.  How can you be the best you?  Shop for the current you, dress, the current you, and live the current life you have to the fullest.  You only get one life, if you spend it trying to change it you miss out on all its and your beauty.
Follow Me | Twitter | Facebook | Instagram