This article may contain affiliate links; if you click on a shopping link and make a purchase I may receive a commission. As an Amazon Associate, I earn from qualifying purchases.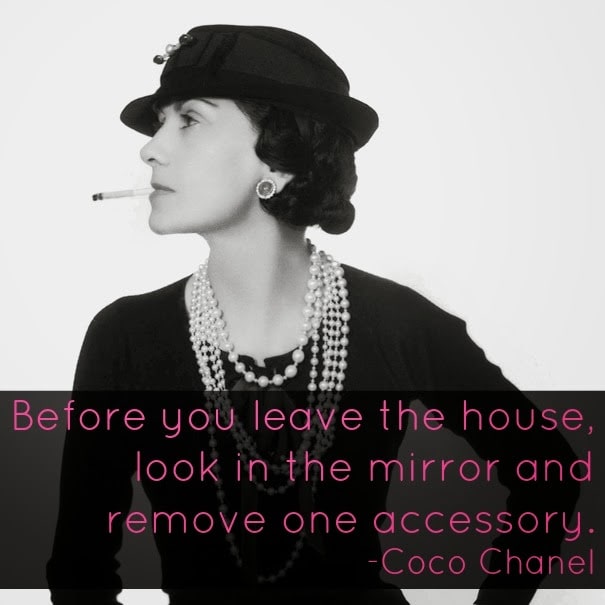 Many find this quote to be strange coming from Coco Chanel, since she was known for her many strands of pearls and mountains of bracelets. However, Chanel had skill when it came to accessories and while she may have been dripping in jewelry, it never was too much.
My weakness is accessories, and I often look back at an outfit post and feel that I over-accessorized. Thinking about last week's Food for Thought quote and this one, it's proof that less is often times more. Lately, I have been following Coco Chanel's advice, and taking a final glance in the mirror and removing something. Maybe it's the bold lipstick, sometimes it's the necklace, often it's one of my many bracelets. Just like casually messy hair, a lip stain with otherwise fresh face, or that perfectly slouchy Rick Owens dress, there's beauty and such style in being a little less "done."
Before you leave the house this weekend, try Chanel's advice and see what you think. You may find that paring down your fashion may increase your personal style!
Follow Me | Twitter | Facebook | Instagram