This article may contain affiliate links; if you click on a shopping link and make a purchase I may receive a commission. As an Amazon Associate, I earn from qualifying purchases.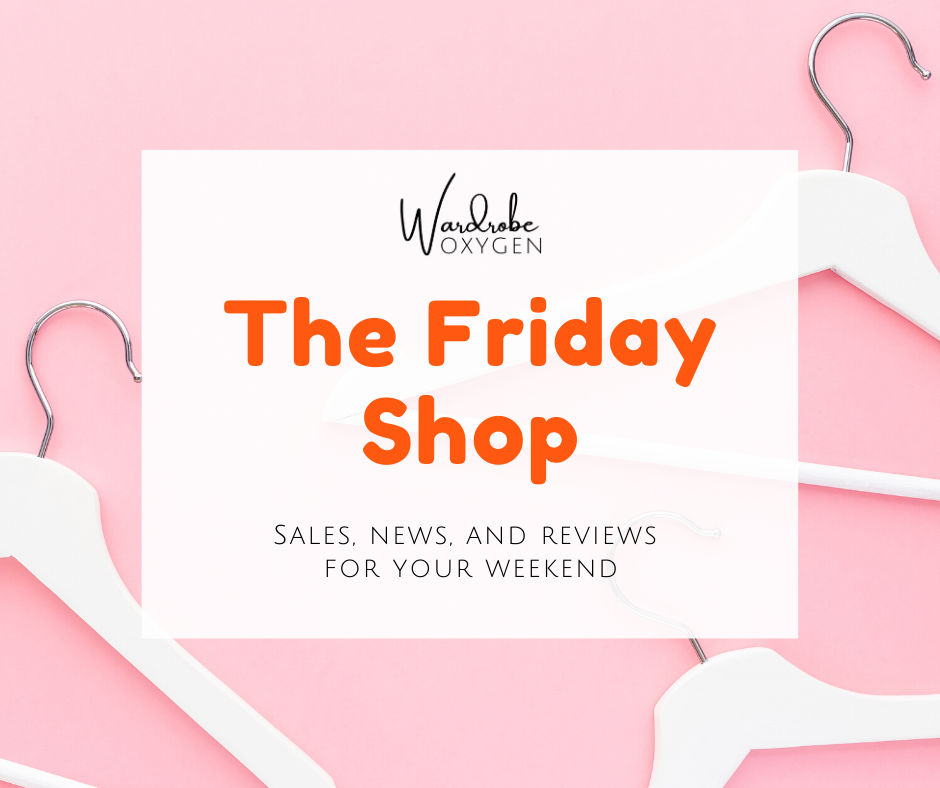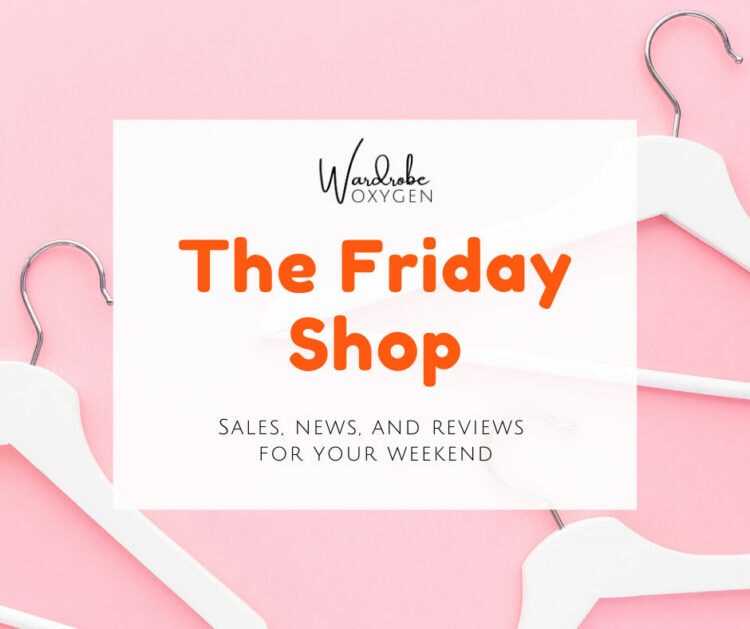 I usually add my What I Bought and What I Thought through the week and then Thursday buckle down and research all the upcoming sales. But yesterday was my husband's birthday so I took the day off so there is only one sale alert. However, plenty of reviews of recent purchases below!
Sale Alert
Ross-Simons, a brand I've shared loving for decades, is offering 25% off your order today, plus receive a FREE $100 Gift Coupon towards your next purchase of $300 or more. The promo code is SAVEBIG and this sale ends October 3rd. Ross-Simons is a favorite place for me to shop for higher-end jewelry, jewelry gifts, and sterling silver. While most places end rings at size 7 or 8, Ross-Simons offers up to size 10. The quality and service are stellar. Some of my picks below:

What I Bought and What I Thought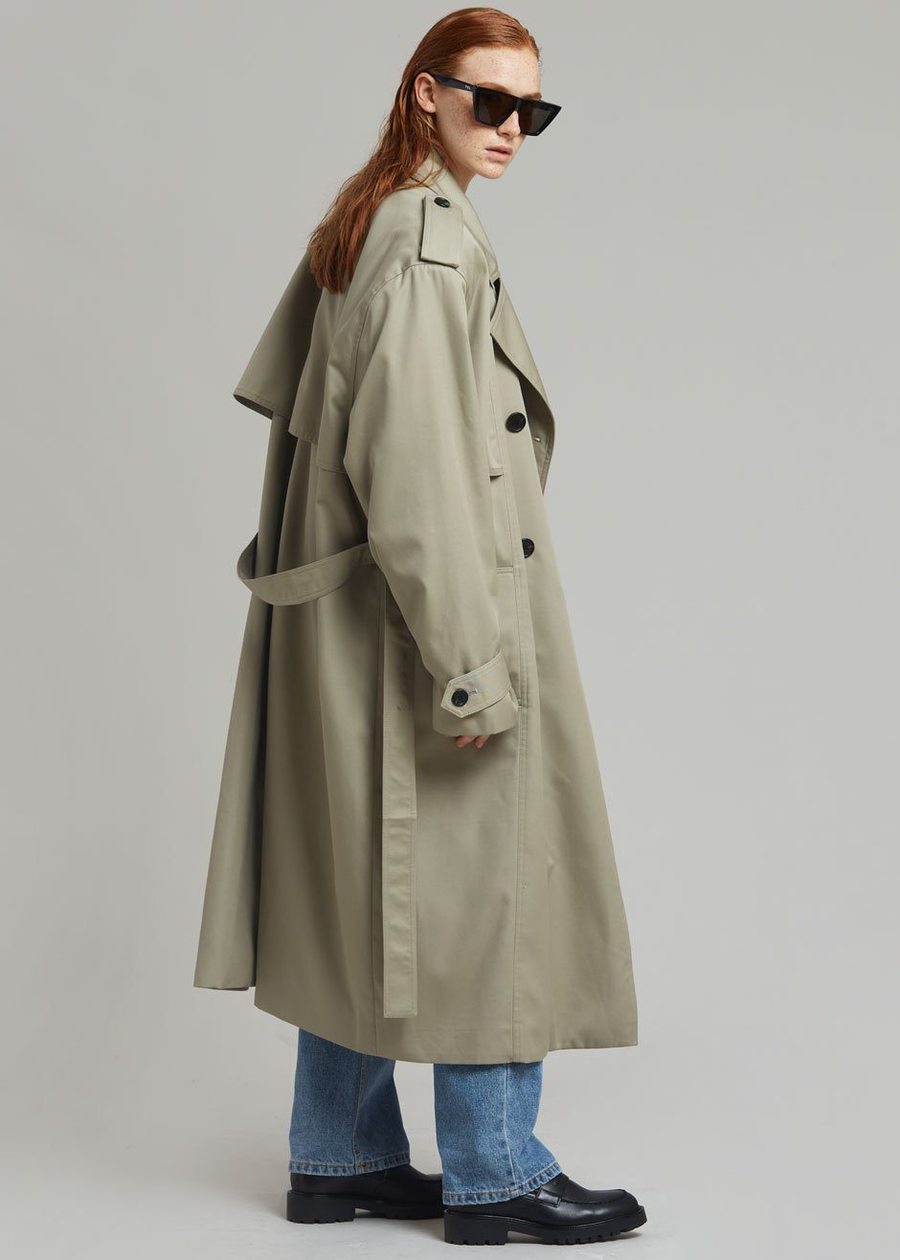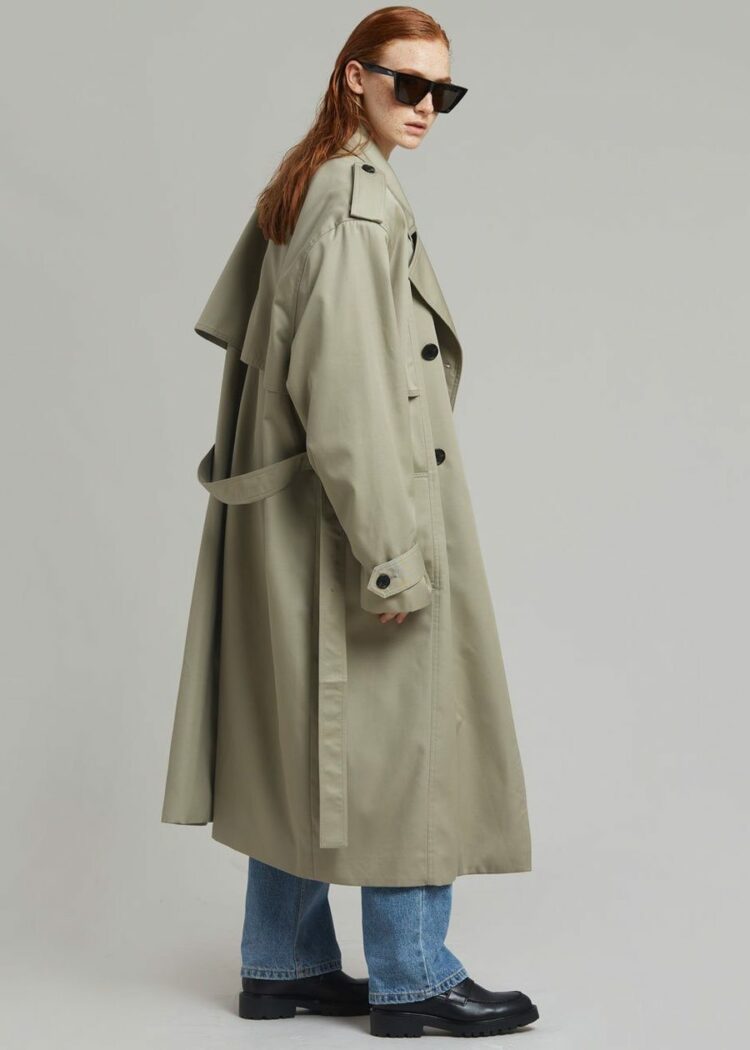 Since writing my post about lug sole shoes under $100 I have wanted a pair. But it's hard when shopping online to know what's going to be chic and what's going to be hokey. One of my secret weapons for deciding what may be chic is checking out The Frankie Shop.
I had never heard of The Frankie Shop before my trip to NYC with my friend Sylvia during NYFW. Sylvia has phenomenal style, is expert at mixing high with low, and she is obsessed with this store. I went in, loved the chic minimalist with architecture vibe, but assumed I was too big for most of their clothes. I left with a white padded shoulder t-shirt (that sadly went into the dryer by mistake and was destroyed). But I learned to check their website to get a feel for the season's trends that aren't always apparent in stores that carry my size. Their curation is expert; they carry their brand and other brands as well.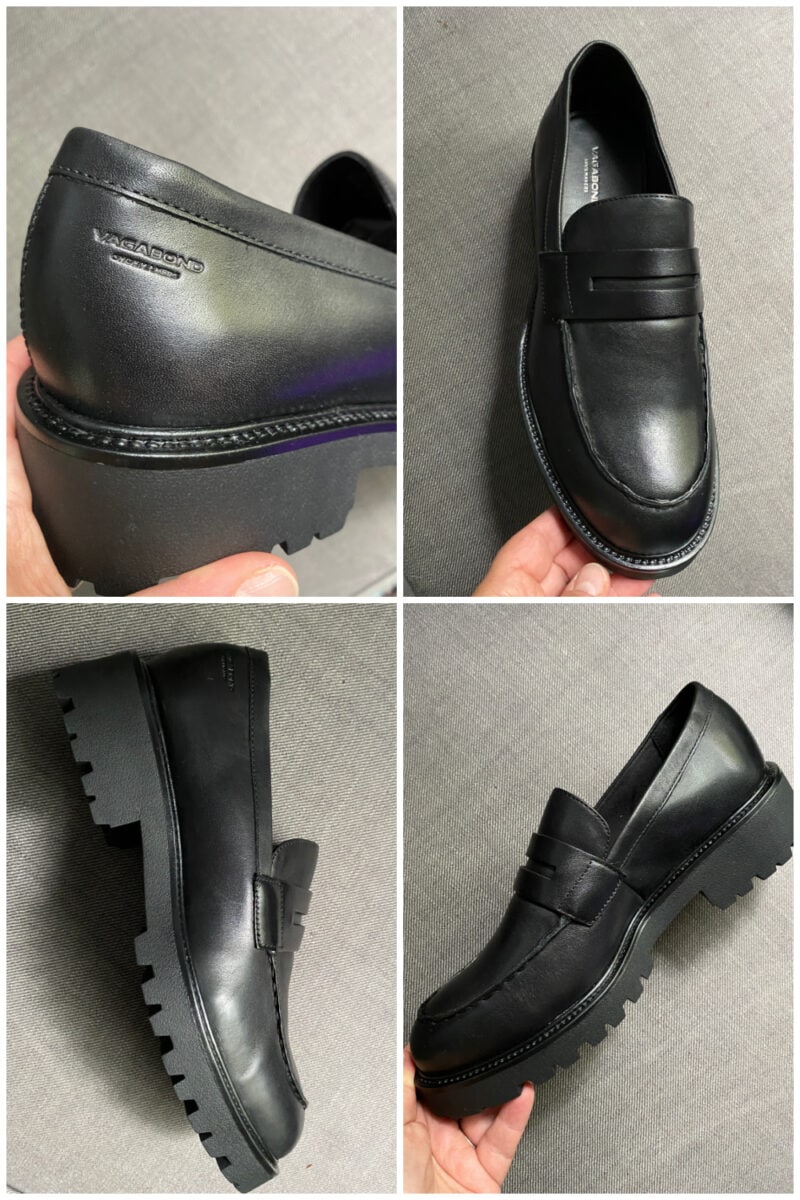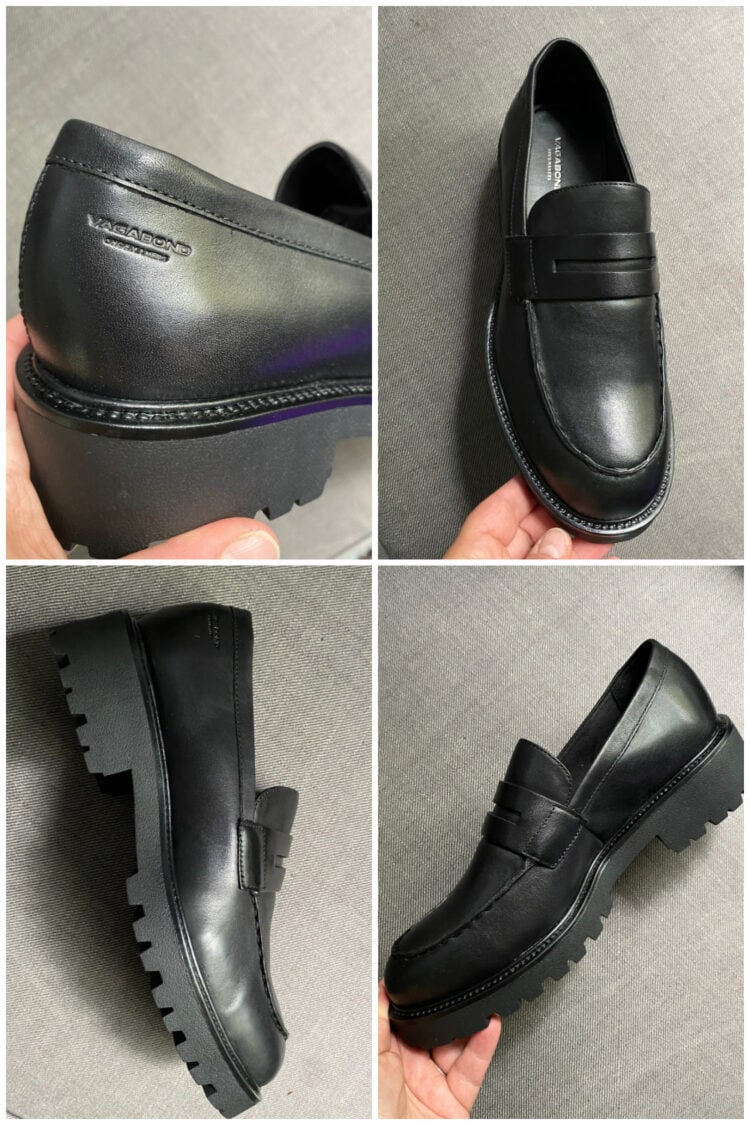 And The Frankie Shop had these Vagabond Shoes loafers with a lug sole. They weren't too stompy, but not too tame. I liked that they were free of any embellishment – black stitching, plain smooth black leather, no hardware. They could go with nice trousers or with leggings equally well. I found them at Nordstrom where I knew returns would be easy, because I feared my feet would be too wide and/or too high volume for them.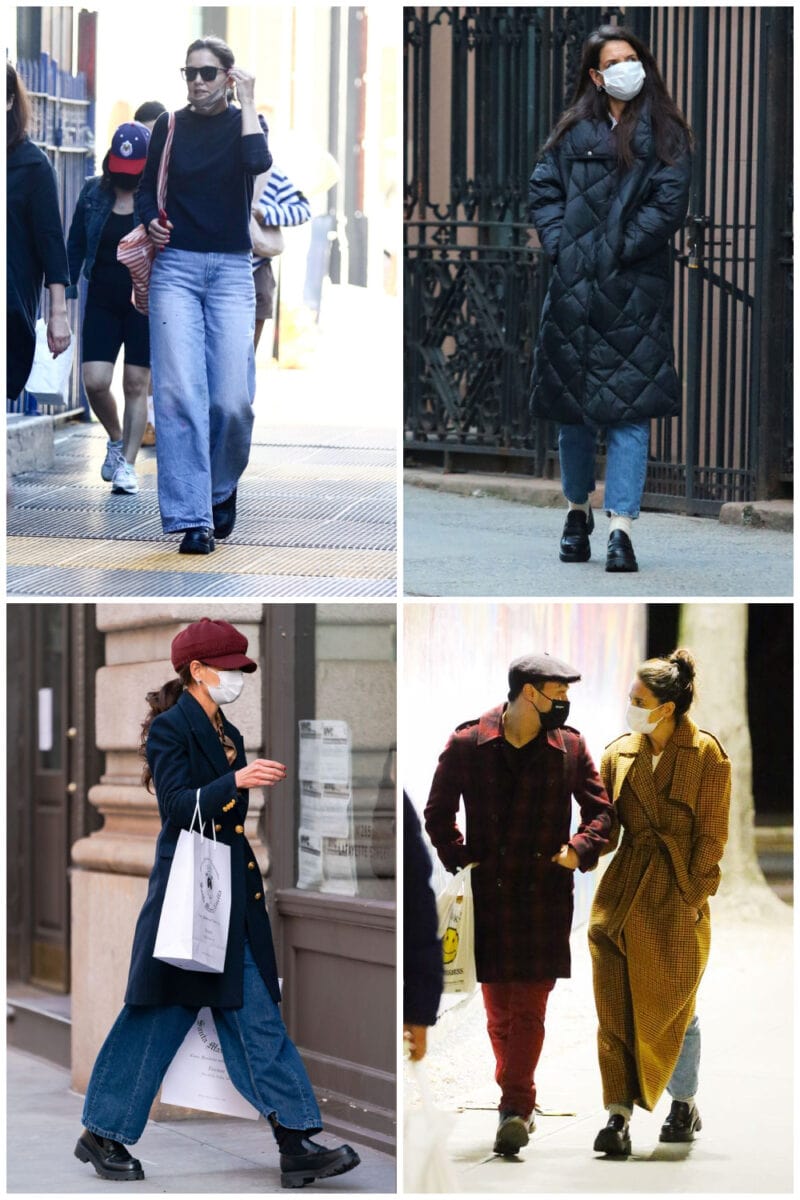 And I was right, while I could at least get my feet in past the ball of my foot, that's as far as they would go. But this is a chic lug sole loafer that isn't so extreme it will look try-hard this year or dated next year. They are not buttery leather, but lug soles aren't usually. They're well crafted, soft interior and soft edge so it won't cut into your ankles, but there will be a break-in period. Trying to find links for this review, I found Katie Holmes also loves these loafers. (InStyle)
Of COURSE the Kenova loafer is now sold out at Nordstrom; if you're not comfortable shopping The Frankie Shop, this loafer from Vagabond looks almost exactly the same. And if you dig the shape the Kenova comes in a variety of lace-up and Chelsea style shoes and boots.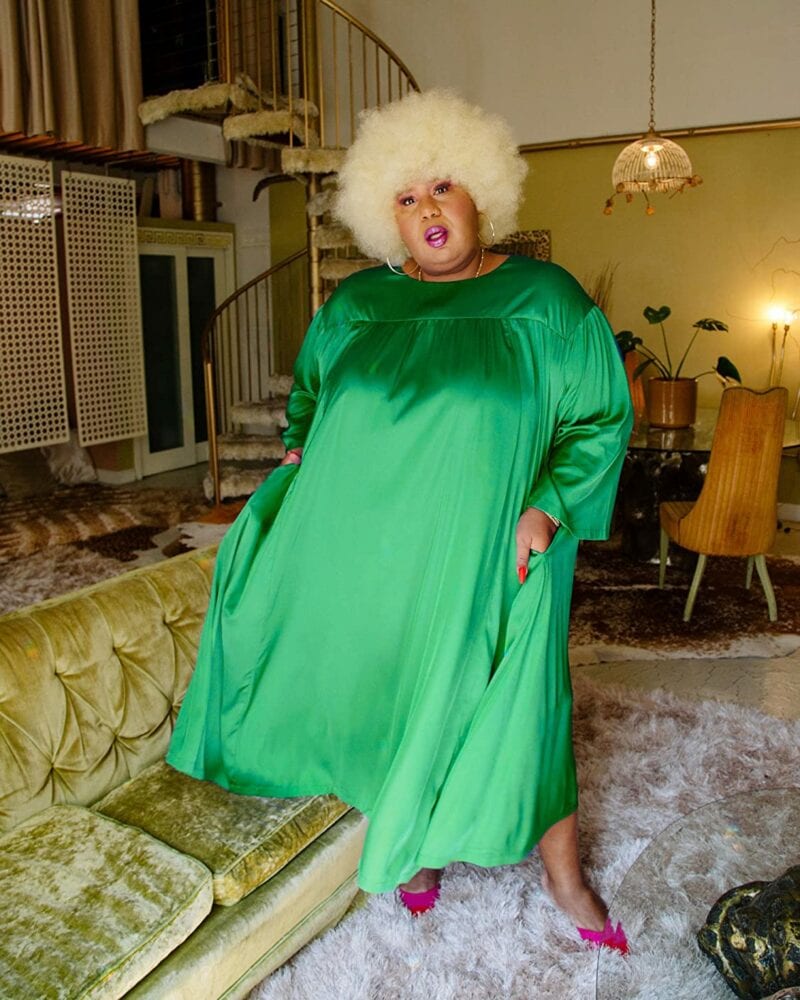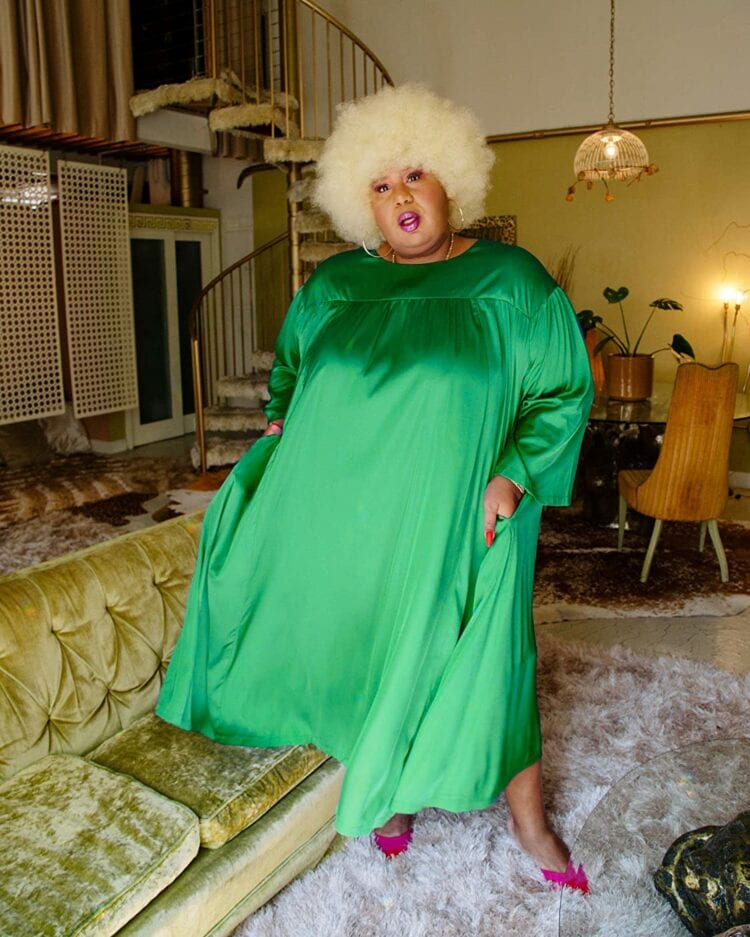 Usually, I don't dig the apparel offered with the influencer capsules through Amazon's The Drop. But when I saw this green gown/caftan/maxi dress thing from @itsmekellieb I hit buy. I love green, and I love the idea of a drapey green dress like this (with pockets). I see cinching it with a belt and wearing heeled black boots, but also rocking it with some stompy combat-inspired boots and big gold hoops, with a long pendant necklace (thinking this one) with… gosh I'd add clogs or Birkenstocks depending on the weather. I like how Kellie styled it with a shoe that offers a pop of color to dress it up (love the deep pink, also would love to see orange or coral or yellow or purple). And I think this dress could be totally fun with my white Adidas superstars and a ball cap and again some big hoops.
It won't arrive until November, so at that time I'll either be giving a brutally honest review in The Friday Shop, or I will be styling it for an outfit post. The fabric concerns me a bit, it could be fine or icky. Stay tuned!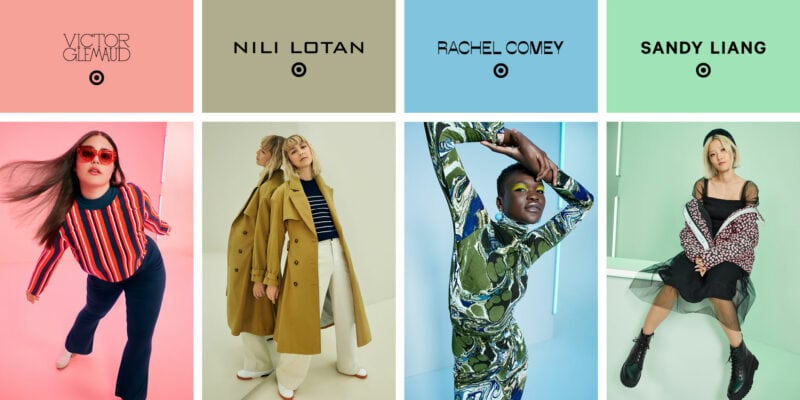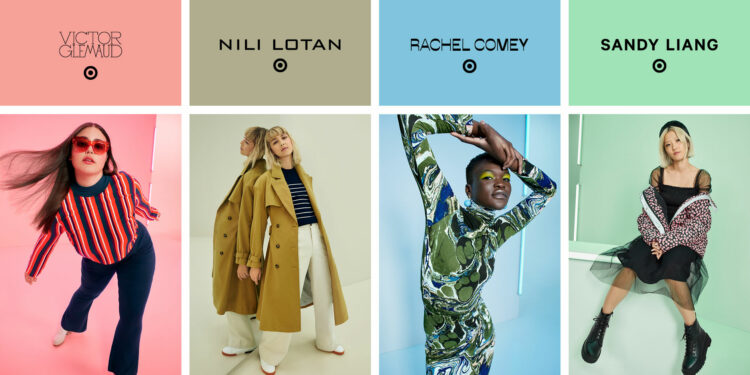 If you follow me on Instagram Stories you know that I made a purchase of several pieces from Target's latest designer collection. A lot of items sold out super fast, but several are back in stock. The designers are Victor Glemaud, Nili Lotan, Rachel Comey, and Sandy Liang. I don't own anything from any of these designers and shopped this based on what looked cool and not who the designer was. Past Target designer collection purchases have done me well, such as this Christopher John Rogers for Target dress which was a summer staple (I even took it on my East Coast road trip).
The entire Target designer collection is available in size 0-28/30 and everything is under $100 with most under $80. With free shipping and returns, I figured it was worth taking a chance and I ordered a few things the day that the collection dropped. Most of the items that were sold out that day are back in stock.
The items I ordered from the Target Designer Collection:

I ordered these cream denim coveralls in size 14, this belted zip-front denim jumpsuit in 14, this long floral quilted coat in Large, these red and pink drop earrings, these blue, gold, and tortoise earrings, and this glen plaid double breasted coat in size large. I kept the plaid coat and the two pair of earrings. I considered keeping the quilted coat but the sleeves were bothering me. If I truly loved it I would take it to the tailor to shorten and taper the sleeves but when I thought about the cost it made me realize I didn't love it enough to tailor it and no matter how cheap it was, I then don't really need it in my closet.
I will have photos soon, but the quality is really great. The plaid coat is more blazer weight than coat weight, but it fits really nicely in the shoulders and would fit well over a sweater to make it a nice fall topper. I feel a bit like Bender from The Breakfast Club in it and I'm not hating that fact. While the sleeves are a hint long and it doesn't hit in the perfect place on my body when buttoned, it's a cute jacket that I know I will be wearing unbuttoned with the sleeves pushed up because that's what. Ialways do with fall and spring coats. And the earrings look and feel as though they cost five times as much (these totally would sell at Shopbop for $75-$95).
Other Items from the Target Designer Collection That Caught My Eye: