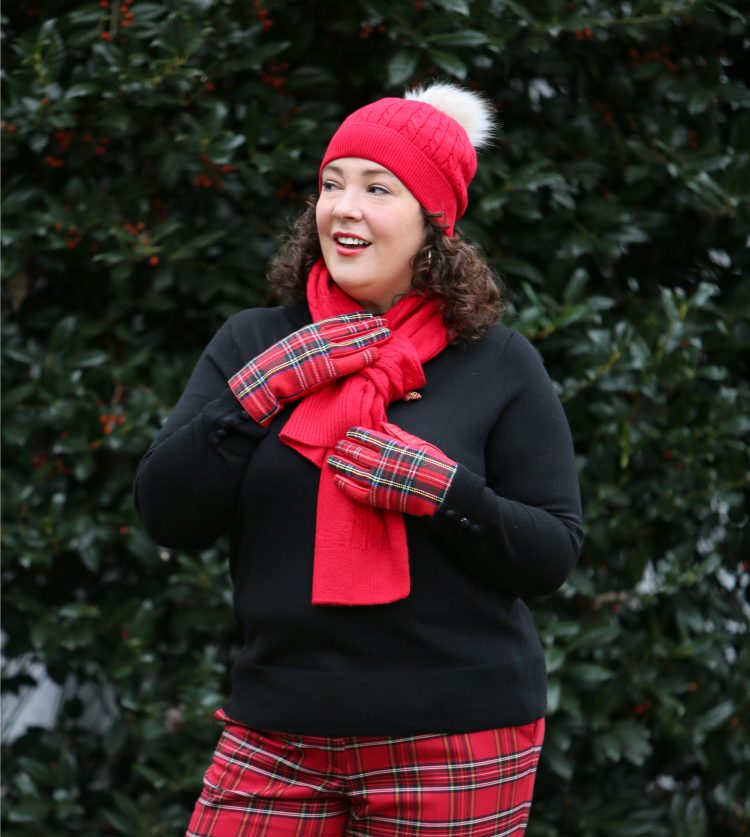 I said I'd be sharing all the sales today.
I changed my mind.
I started my post last weekend. I worked on it a bit every day, but knew to complete it, I'd be up until midnight on Thanksgiving.
Yesterday, my mom and sister came over. We've been a "quaranteam" since the spring and have been pretty strict about our socializing outside our "pod" to protect one another. Karl cooked most of the dinner, and the entire meal including dessert was plant-based (I'll share a recap and recipes this coming week). It was delicious, not stressful, and just plain lovely.
Falling into food comas, we retired to the living room where we watched The Christmas Chronicles 2 on Netflix and as I started getting drowsy I realized I still had my Black Friday sale post to finish.
I didn't want to end the day. This year has sucked, and this was a day that was quite lovely. Sure I'd miss out on a lot of money, but I have the privilege to be able to forego that income and tighten belts here and there but still be okay.
So I curled up on the couch with my family and made fun of the cheesy movie until I passed out.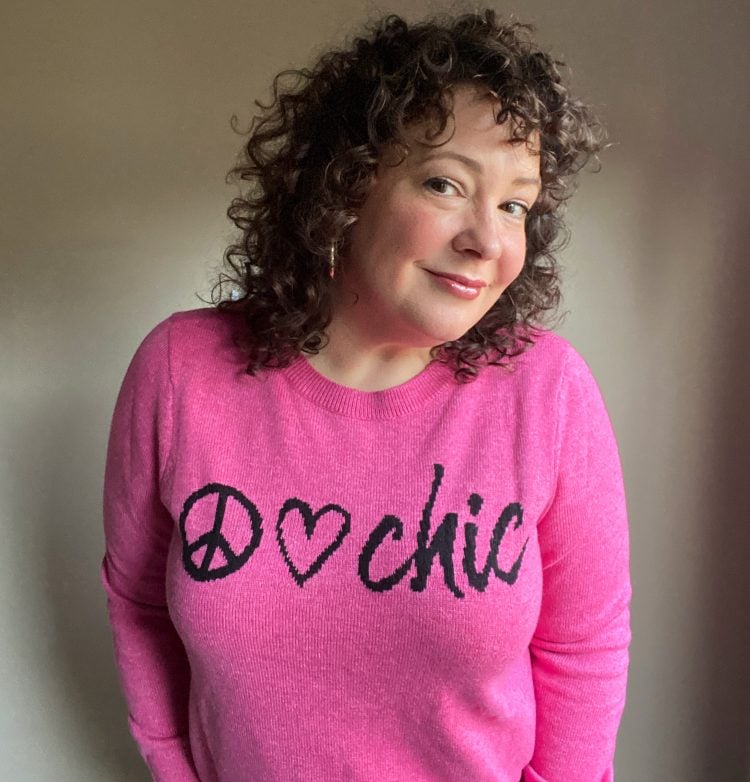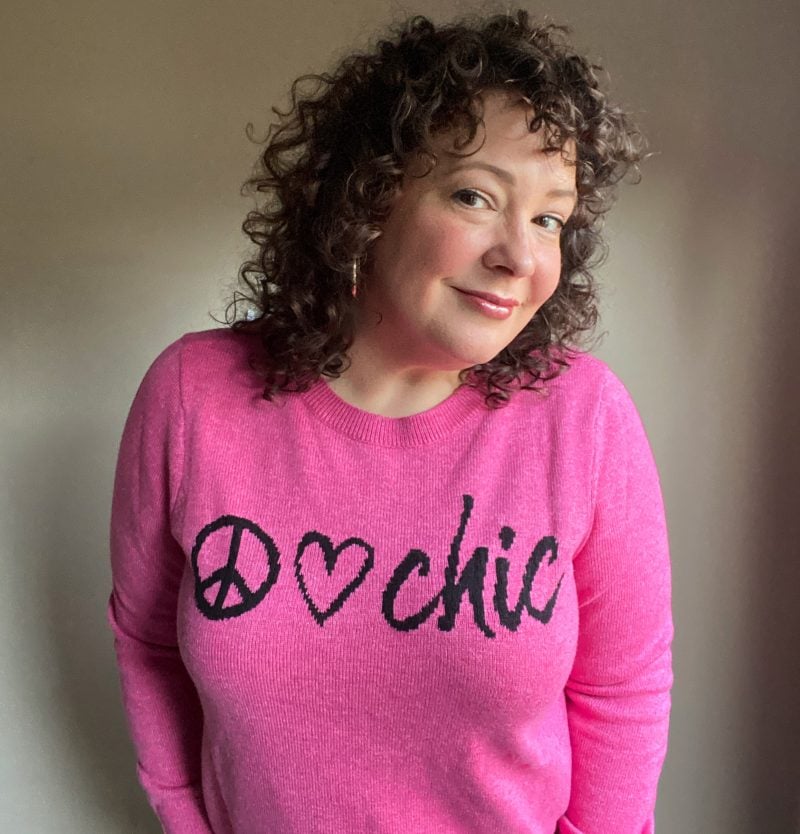 There are some phenomenal sales out there, and I wish you happy shopping. I am thinking of taking advantage of the deals at Universal Standard, getting some lip glosses and maybe a hoodie for E at Glossier since they have 25% off everything, love that Equilibria has 20% off (and an extra 15% off with WARDROBE OXYGEN on your first purchase), my husband got me this for an early Christmas present and today it's $70 off, Talbots has 50% off, REALM has 25% off, Colleen Rothschild is 30% off, Necessarie has a free body serum with orders, Soma is 30% off, Anthro is 30% off (including furniture), Boden is 30% off also… those are the emails I got that had my excited.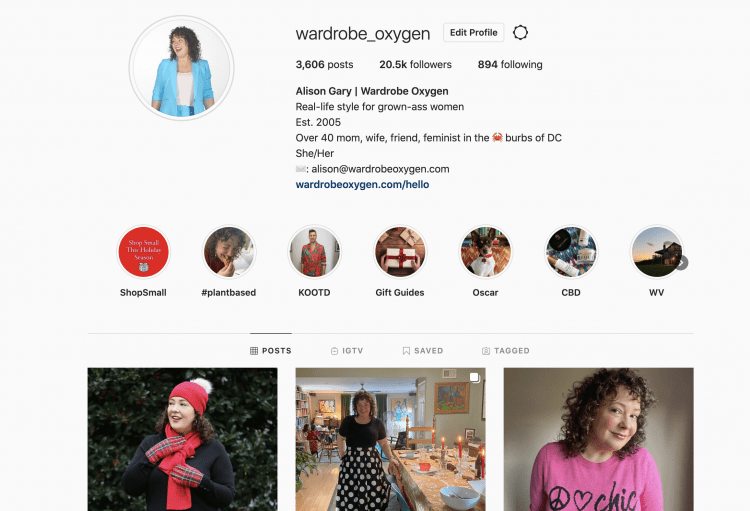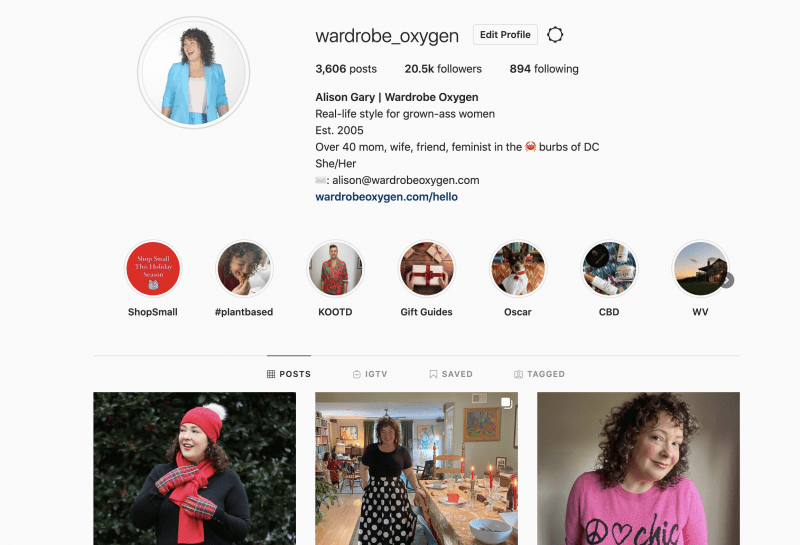 Instead, I spent the time I would use on my Black Friday sale post to promote small businesses on Instagram. Instagram doesn't allow accounts to swipe up on Instagram Stories without having at least 10K followers. This is a critical tool for making sales. I am offering my swipe-up feature for small US-based businesses this weekend and have gathered all of these businesses into a Highlight on my bio page so you can peruse and shop all season long.
This project has been so cool, I have learned about such amazing companies. I encourage you to check it out if you're looking for gift ideas. $50 spent at a small business can determine if they can pay their bills that month, $50 at a major retailer is a drop in the bucket.
I hope you all are healthy, safe, and finding time to rest and relax this weekend. I'll see you all back here at Wardrobe Oxygen on Monday!