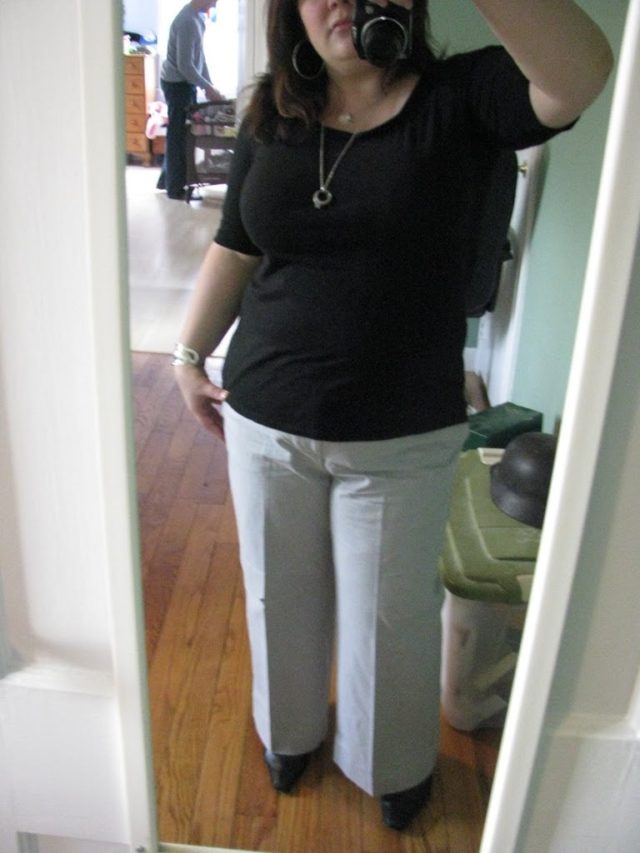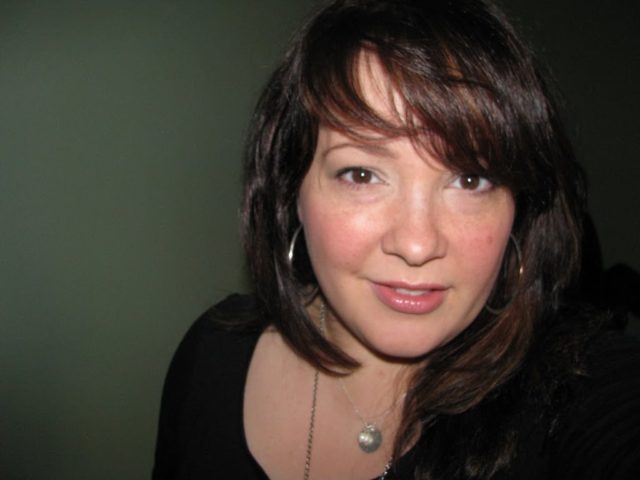 Attire:
Gap – Black scoop tee, gray low rise flare trousers
David Tate – Black leather city boots
Silver hoops, cuff and chains with wedding set (almost fits but not quite)
Hair:
Washed and conditioned night before, let air dry
Straightened with round brush and dryer on dry hair
Jonathan Product – Silky Dirt
Beauty:
Laura Mercier – Tinted moisturizer in Sand
Philosophy – The Present, The Supernatural Color Correctors in Light
Nars – Blush in Orgasm
Revlon – ColorStay shadow quad in Neutral Khakis
Cover Girl – LashBlast mascara in Rich Black
Stila – Glossy lipstick in Amber
Super Dad is in the background of the full-length shot, changing Emerson's diaper. Gotta love that! 🙂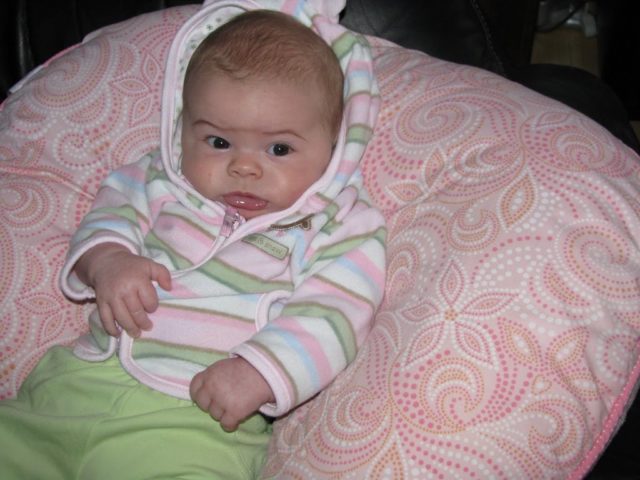 This weekend was awesome – we spent the majority of it outside. There was still a bit of a breeze so Emerson got to sport many of her cute sweaters and hoodies. Here she is ready to go for a walk in one with little ears – too cute!
Friday I went to work late because I was exhausted and my boss felt bad for me. No picture, but you didn't miss much – blackberry cotton v-neck sweater from Lands End and black ponte trousers. Saturday we went to a friend's birthday party and I wore my navy print wrap dress from Talbots. Sunday was a home day and I wore a black tee from Old Navy with khaki low rise flare trousers from Gap.
So these are the new pants. Okay, I don't LOVE them but I like them and they actually fit! I find them to be a hair too short (but not willing to spend money right now to have the long ones hemmed – and also think if I lose a bit they will be longer on me) and I don't like side-slash pockets, but they are comfortable, they don't ride up, they don't crease like I feared they would, they get the job done. Oh gosh, I never thought I would be the type who would purchase something that "gets the job done." But desperate times call for desperate measures! I have them in this gray color (on sale – sort of like an oxford shirt with the weave and color of the fabric) and then got them in khaki (sort of textured like linen but heavier), and black (classic twill but not lint-attracting like most black twill pants).