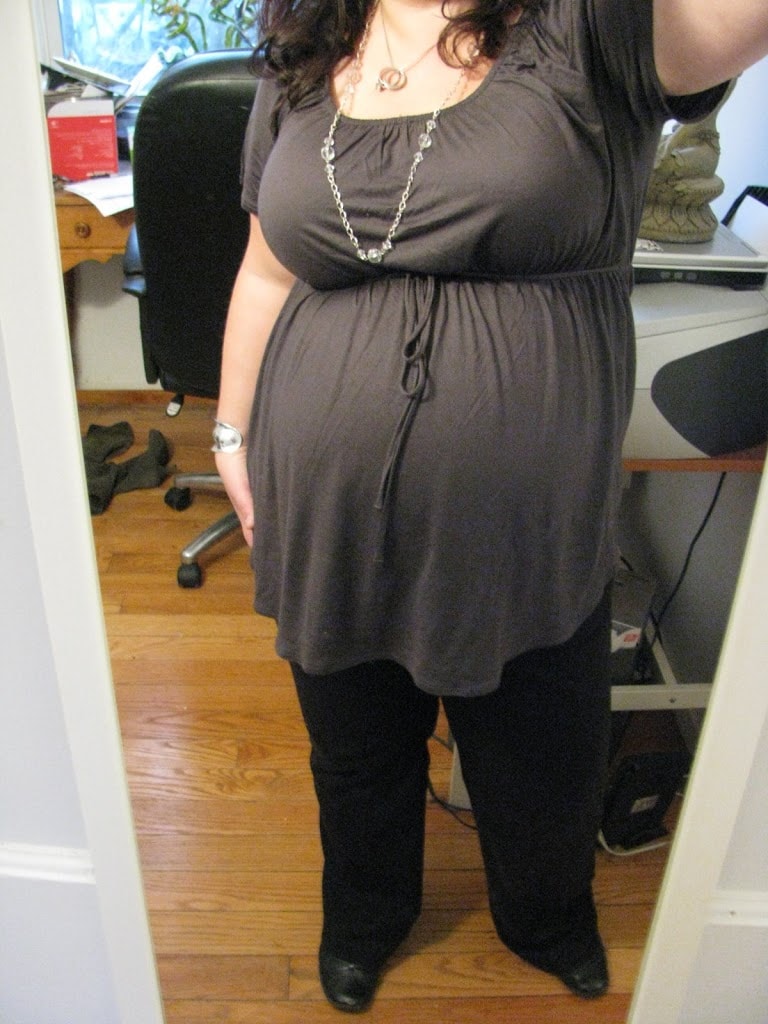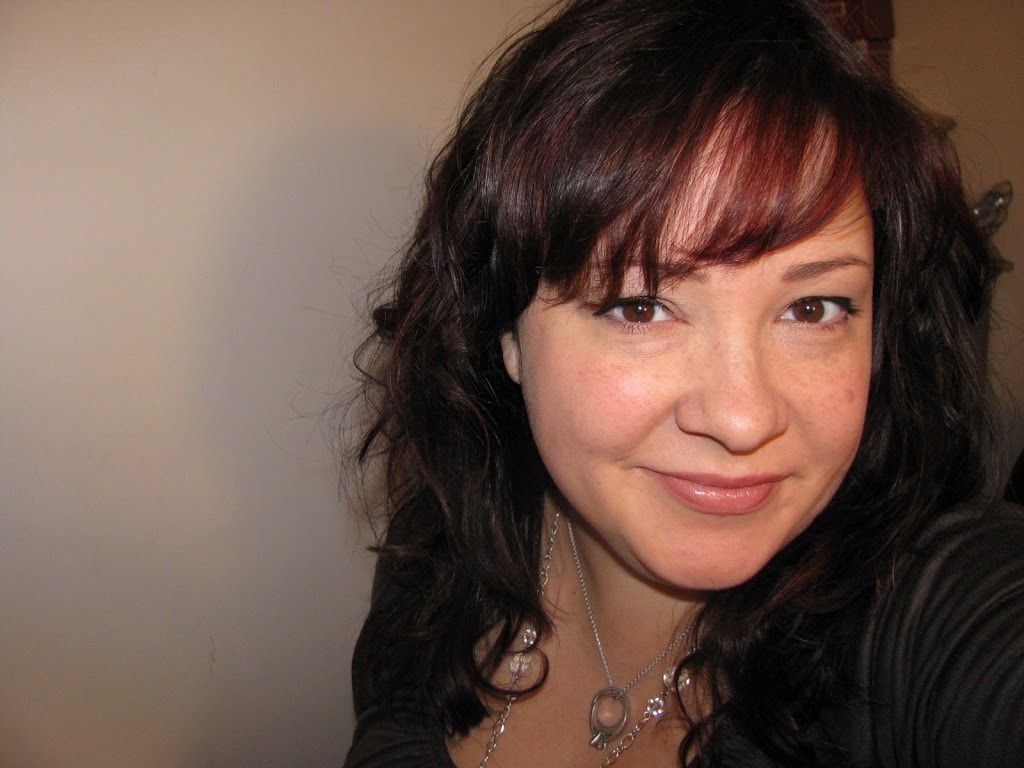 Attire:
Gap Maternity – Gray silky jersey tunic
Old Navy Maternity – Black ponte trousers
Ann Taylor Loft – Silver and crystal necklace
Naturalizer – Black "Creston" flats
Silver cuff
Hair:
Day 3 (Had it recolored Saturday afternoon and waiting to wash it)
Bangs smoothed with curling iron, a few waves put in with curling iron, finger comb
Beauty:
Laura Mercier – Flawless Face Kit in Sand, Maybelline – UltraLiner in Black, Shine Seduction lip gloss in Blushed Bass, Benefit – That Gal, Clinique – Shadow in Like Mink (lighter shade), Cover Girl – LashBlast mascara in Rich Black
Saturday I went and got my hair recolored – the purple and red had faded and the blonde was just not me. My stylist Kathleen added dark browns and a touch of red and when i saw the final product I breathed a sigh of relief – now I look like myself!!!
Saturday night, we went to the 9:30 Club to see Umphrey's McGee. My husband's friend is friends with the band, so we got VIP access (which meant pregnant lady was not shoved around and had a bar stool to sit on all evening!). The show was phenomenal. I wore my black wrap long-sleeved tee from Gap with my black Old Navy ponte trousers and black Naturalizer flats. I kept my green pashmina around my neck and wore my silver cuff. Smokey eyes and lip gloss for face.
Sunday, my husband woke up ill and had some sort of stomach bug attack him all day long. The plan was to go to his aunt's house to celebrate his grandfather's birthday but he couldn't make it. I saw it as a blessing – I adore his family but we have been rushing rushing for weeks and never have a chance to chill out. Granted, he spent most of his time on the bathroom floor or in bed, but I got to hit the grocery store, organize some of our stuff (the remodel is pretty much moving our belongings from place to place so they are out of the way of construction), scrub the bathroom once he was sleeping, and catch up on some TV and doggy-bonding time. Last night was the first time in so long that I slept more than four hours uninterrupted. Not sure what caused my husband to get sick, we even wonder if it may have been psychological. The past month has been so stressful and sad and exhausting; possibly his body is smarter than his brain and forced him to stop and stay home and get some sleep.
By the way, took some clothes on Saturday to my mom's to get them washed (since still without washer and dryer) and got the two pairs of these black pants cleaned. Expect to see quite a lot of them the next few weeks – they are pretty much the only thing that is warm enough for the weather and don't itch, hurt or fall down! 🙂