This article may contain affiliate links; if you click on a shopping link and make a purchase I may receive a commission. As an Amazon Associate, I earn from qualifying purchases.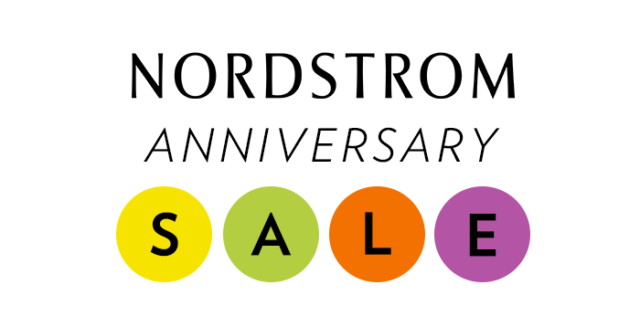 The Nordstrom Anniversary sale is here! This is my favorite time of year to shop because the deals are so good and you can't usually find the same pieces come fall. I always use this sale to get leather goods, higher-end sweaters, blazers and jackets, and to stock up on essentials like tights and underpinnings. As a Nordstrom Cardholder I can shop now; for those who don't have the card you can apply to shop immediately or check out a preview and make a wishlist for July 17th. Some of the things that have caught my eye:
Leather Love

I know some don't love leather like I do, so go ahead and keep scrolling. But this is by far my favorite part of the Anniversary Sale and the one category where I have seen awesome styles and they have sold out before the sale has even ended. If any look good to you, order ASAP before they're gone!
Dresses

Now is the time to get that versatile dress that you can wear to your company's networking cocktail event, a holiday party, or an evening wedding. Choose well, switch up accessories, and likely you can attend every event on your social calendar with one frock!
Shoes

Now is the time to buy those fall and winter shoes you'll need. Boots are at a steep discount during this sale and while the idea of wearing them now may sound dreadful, you'll be glad to have them in your closet come October!
Coats and Jackets

While you may be sweating while reading this, before you know it there will be a chill in the air. Prepare by buying now on sale and on trend for the fall and winter.
Office Basics

Trousers, skirts, blouses, and jackets are always needed, might as well stock up while the prices are nice. With a sale like this you can get higher-end pieces for reasonable prices or spend less on favorite brands to save up for custom tailoring!
Casual Looks

Jeans, tees, and sweaters are weekend mainstays. Save on these casual classics and add some new fall and winter trends to your closet!
Underpinnings

Control garments, bras, undies, tights, and socks… now is the time to buy them at incredible prices. Luckily most of the items on sale have plenty of reviews to help you choose well, but don't be afraid to branch out and try new brands as Nordstrom offers free shipping and free returns!
Accessories

The sale has a ton of gorgeous bags on sale, as well as jewelry, scarves and more. Below are my personal faves: