Yesterday I visited a major outlet mall in my area. Over a mile of stores – some with great bargains, some with great piles of crap. There have been many stories about discount stores – how some of the product is not on sale, the clothes are made specifically for the outlet and are not the same quality that the brand name usually delivers, etc. After all that, you find designer duds for less, when is it worthwhile to spend, when should a bargain be passed by?
Fit
If it doesn't fit well for $300, still doesn't fit well for $150 and even for $65, don't buy it. Just because it's a great bargain does not make the fit any better. Shoes that are too tight or too big, jackets that pull at the back, pants that would be lovely if you just lost 15 lbs., no matter the bargain these items should just stay on the rack.
If the jacket's sleeves are too long, the skirt's hem at an awkward length, the shoulders a bit too big, these things can be altered easily by a tailor. You must be in love with the piece and find multiple places and ways to wear it to justify the tailor expense. I found a cream silk linen suit at a discount store – the suit fit perfectly except for a broken zipper and too long of sleeves and legs. I bought the suit for $65, regularly $350, and for $40 had the zipper and hems all modified. I have worn the suit to work, to religious events and as separates for three years. That purchase was worth the added tailoring expense.
Style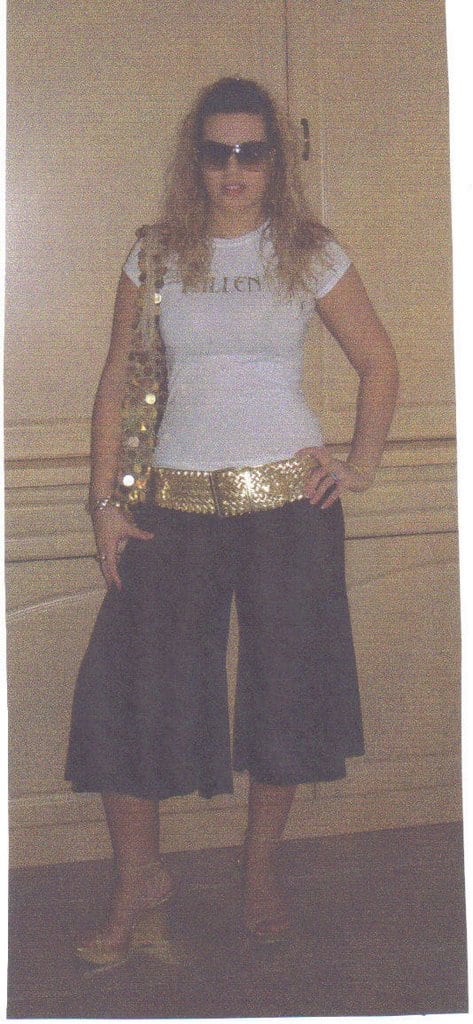 Often times the items at the discount store are there because they are leftover from last season. When it comes to classic pieces like suits, dresses and knits, this is not a problem. A blue merino v-neck is lovely almost every year, and more lovely when 50% off. The problem comes with the trendy p[pieces.
If Lindsay, Mischa, Nicole or Chloe was wearing it last spring, it's a good chance that piece is passé now. Pass on the embellished jeans, the metallic leather bags, the rainbow-hued sunglasses and most other accessories. Just because it's on sale does not mean it is a good buy. When it comes to scouring outlets, your best deals are the ones that will last through more than one season. Sweaters, suits, outerwear, cocktail dresses, leather goods and most shoes are great bargains if you find quality and value in the same item.
Name Brands
Just because you found a pair of Manolo Blahniks for $100 at the Saks Fifth Avenue outlet does not mean they need to be purchased.Do they fit your current style?Are they comfortable?Are they current or classic?
We have all seen the label whores – those women with a Coach purse, Jimmy Choo shoes that JLo wore last year, Baby Phat jeans, a Bebe tee with the rhinestone logo, Chanel sunglasses and a Pucci scarf in her hair.These items weren't bought for the quality or the style.They were bought because a stranger could spot the brand a mile away.She looks trashy, obvious and victimized by fashion.None of these are appealing.Labels do not suddenly make you well dressed or well liked.
If you can find a Furla bag for 40% off and it suits your style as well as lifestyle – then go for it.If you are buying a bag purely because it's Prada and you don't like the style, size or fabric… well you have become a label whore.
Don't buy that jacket just because it's designer. Pretend that it is an unknown label – do you still like it? Do you still find it attractive and necessary? If not, put it back on the rack. That goes for ill-fitting designer duds, last season's "It Bag," obvious logo advertising (if it's that obvious, it will be that obvious from last season – not worth your time or money) and damaged designer goods.
Damaged Goods
Many discount retailers sell the irregulars from a label. Some irregulars can barely be seen by the naked eye – may be an incorrect dye lot or the wrong buttons sewn on a jacket. Some may work in your favor – pants cut too short or sleeves that are too long or too narrow. Often times these stores received the garments that were damaged in production, transit or through many jaunts to the fitting room. Broken zippers, missing buttons, fabric snags are all defects that can easily be repaired or covered up if the price and style is right. However there are other defects that are not worth the purchase, no matter how low the price. Runs in nylon, stains, button holes at the wrong height, linings that do not align with the trouser, two pieces stitched together from two different dye lots. Even if it is Versace, it will look like Gallo Clothing on you if it is this defective.
Buying in Bulk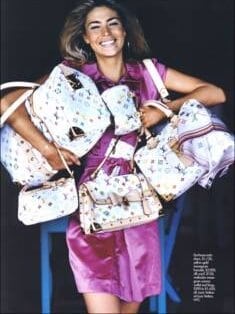 I used to be a huge fan of buying in bulk – find a tee shirt you love, buy it in eight colors and three of white and black. Flattering trousers? Buy one in every color. I then found that my wardrobe was like one big uniform… one big boring uniform. Mixing basics with fun pieces offers versatility, ease but individual style.
At outlet malls, buying in bulk is a good idea. Yesterday I was at the Banana Republic outlet and found high quality stretchy tees in tons of colors – $9.99 each. I bought one in black, one in white, one in gray and one in red. These shirts can be worn with jeans on weekends, with a little skirt for happy hour with the girls or under a suit for work. I found a great pair of wool trousers at Off Fifth, bought them in brown, gray and black. They were so standard and fit so amazingly well (and were only $39.99 each) that it was worthwhile to buy every color I liked. I knew with my work and lifestyle I would find regular use for such trousers. Another time I found a pair of really cute studded pointy heels from NYLA. They were 75% off and tres cute. I decided to buy them in hot pink, ivory and black, thinking that if they fit well, they would get much use. I was imagining sparkly tops and designer jeans with the ivory, a sexy power suit with the black, and envisioned an outfit a la Carrie Bradshaw for the pink. I took them all home, have worn the pink ones multiple times, and have barely touched the other two. I don't wear designer jeans with sparkly tops on a regular basis, and don't own a single chic black power suit. Those two shoes have barely seen the light of day. Consider your current lifestyle when considering to buy in bulk – items that look too familiar may not be worn and too many of the same thing may make them all too boring to regularly wear. Also, if you don't wear red patent stilettos now, you probably won't after purchasing a pair.
In conclusion, don't buy just because of a label, or just because of an amazing price. Less money for an item is still money, and money should be spent carefully. Be willing to take the time to find quality purchases, not pick up every shiny bauble that sort of resembles what Gwen or Jessica wore last Spring. Fashion is not about the specific item, but the allover look. A Louis Vuitton bag or a pair of Chanel sunglasses will not make you a fashionista, the pairing with appropriate and complimentary pieces is what takes you from being a label whore or a fashion victim to fashionista status.