Hi Allie –
Do you think boots are appropriate for summer (like tan ones for summer) for casual wear, with skirts or shift dresses, or is it better to save them for cooler weather?
Thanks, Amy
Hey there Amy!
I think it depends on where you are living and the trends of that area. I personally love a more casual boot with a fitted top and denim skirt for a barbecue or happy hour, and think floaty little dresses or shifts seem grounded with a sturdy boot. However I know that where I am (Washington DC) it is too humid and hot past June to sport anything but the strappiest of sandals and one would not only feel uncomfortable in knee-high leather, but look uncomfortable as well.
I wouldn't buy boots for the purpose of summer wear, for you may find they are just too warm and awkward-looking to wear in 95-degree sunshine. However if you already own a pair, I am all for trying out new things and seeing how it feels and looks. I know I will most likely be wearing my casual tan mid-calf boots with skirts and dresses at least through the beginning of the summer season!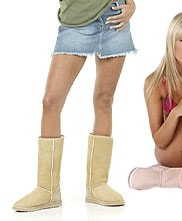 The thing is when summer hits, your glossy black knee-high heeled boots will just look wrong, no matter how hard you try. Just as your wool pencil skirt doesn't work in summer even though it is the same silhouette as your twill one, boots of glossy or patent leather or ones with very sleek styling (pointed toe, kitten or stiletto heel) will feel out of place. Also, a chic tall boot can look quite tartish when not paired with the heavier fabrics and stronger silhouettes of winter.
Though the looks so far for these warmer months have been more polished and feminine than in the past, if you wish to pair tall boots with your summer wardrobe you will need to go casual. Think the Frye Harness boot
, a distressed cowboy-inspired style, an enginner
or biker boot, or even something a bit shorter and more rugged. This does not mean UGGs
– these boots are not stylish, not chic and cause the wearer to lose any fashion credibility.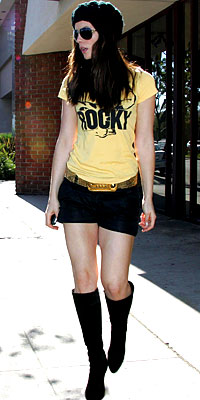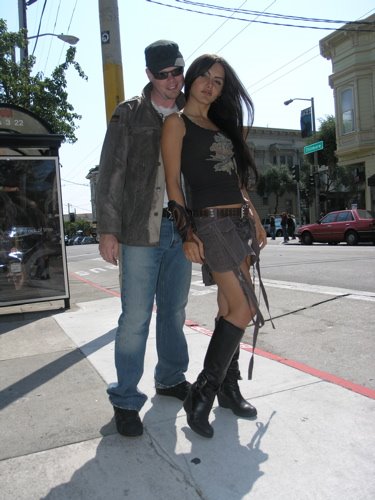 These pictures show how tall boots can give a bit of a city or rocker vibe. Note that the boots are not shiny, they are sturdy and solid to balance out the small garments on top.
This look isn't for everyone, but if you have a little rockstar hidden inside you, a pair of engineer boots can look great with a denim skirt and tee, or with a vintage dress.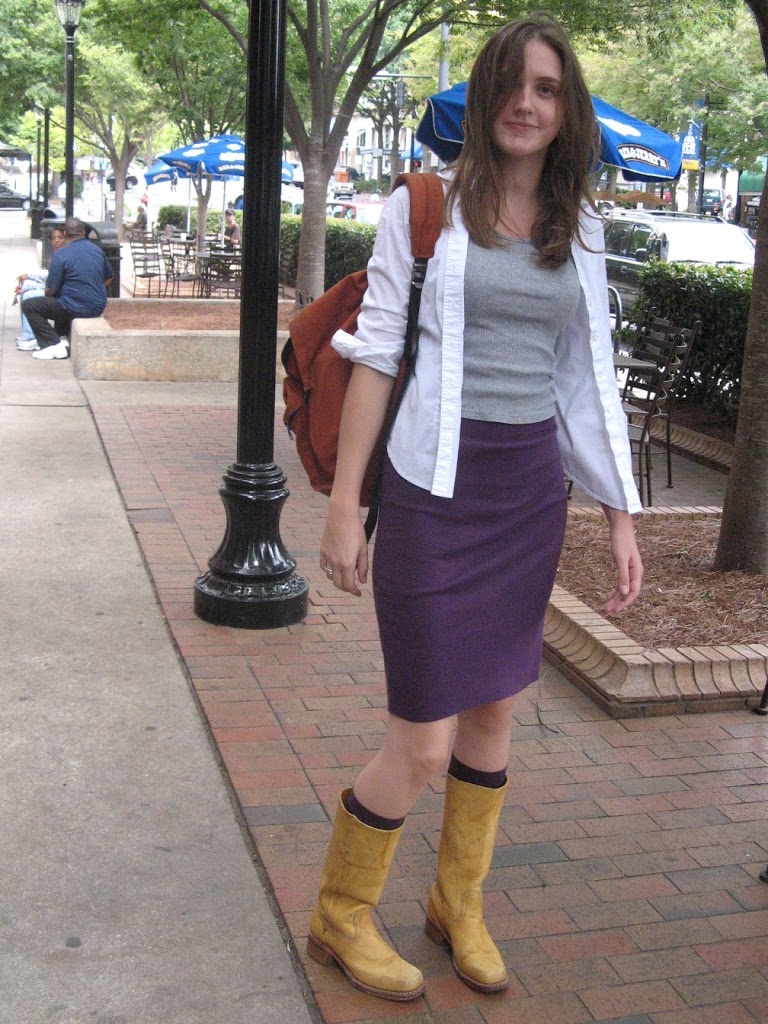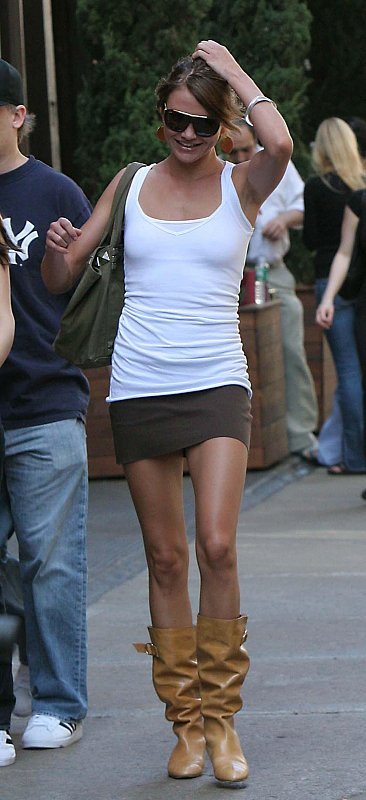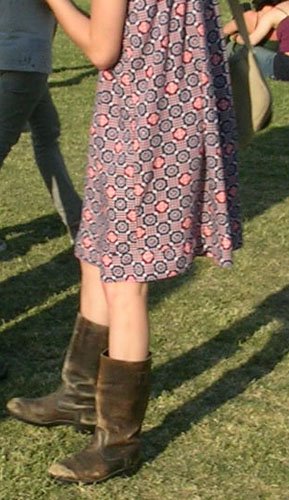 These images show boots being worn in a more casual/bohemian manner. Again, note the boots are not made of glossy leather, have little decoration and low to no heel. The heaviness of the look compliments the simple silhouettes on top. Again this look isn't for everyone, but if you are drawn to more eclectic styles or have a vintage-inspired wardrobe, a flat boot in tan or a light brown could really work with your summer dresses and skirts.
Related Posts:
Free International Shipping at Duo Boots
A Wide Calf Boot Update
Wardrobe Hints for Warm Climates
It's All About the Boots
Vendor Review – Duo Boots