This article may contain affiliate links; if you click on a shopping link and make a purchase I may receive a commission. As an Amazon Associate, I earn from qualifying purchases. 
I love me some personal style blogs, but there's two blogs that regularly inspire me, get me thinking, and have me pondering my style more than others:
The Coveteur
I love this site so much, I subscribe by email so the newsletter and updates come to me right away (most sites I view via a reader – currently Feedly). The Coveteur features celebrities, models, musicians, and those in the fashion industry. More often than not, they visit the individual's home, do a bit of an interview, and take a bunch of pictures of their fashion and accessories with their home as the backdrop.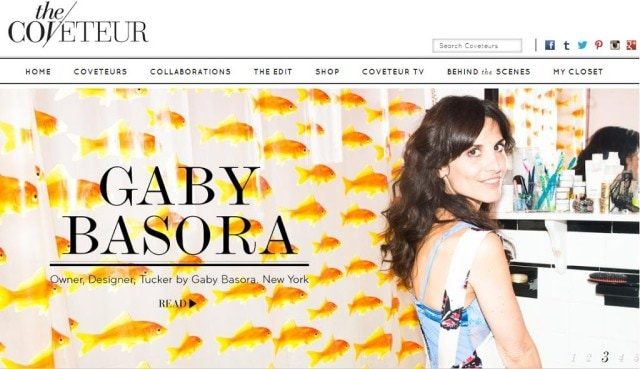 While I doubt I could ever afford an arsenal of Chanel bags or floor to ceiling shelves of Manolos, I find these features inspiring because these are individuals who have true personal style, who dress for themselves and not for others. They mix high end with thrifted pieces and hand me downs, they adore their Chucks as much as their Jimmy Choos, and you get small peeks into their book collection or how they organize their closet. And while these individuals usually have enough money to have closets overflowing with garments, they show how they have favorites, pieces they are loyal to and wear past their hot season, styles they buy in bulk, colors and silhouettes they continue to gravitate towards.
There's plenty of eye candy and quite a lot of shoe porn, but there's the underlying message that style comes from who you are, not how much you own. Defining your style, buying with care and thought, choosing quality over quantity, and letting your heart and soul shine through with your fashion choices.
While some features I find to be a disappointment (Kelly Osbourne I hope you let them return and feature your actual home with more of your wardrobe), others give me more respect for the individual and his or her personal style. The Coveteur doesn't just feature the young and fabulous, they have such a variety of subjects – corporate bigwigs, style icons, restaurateurs, DJs, models, writers, reality show stars, rappers, editors, celebrity stylists, artists, bloggers, costume designers, jewelry designers and more.
Into The Gloss
How does Courtney Love keep her skin looking so amazing considering her lifestyle the past couple of decades? What is in Anna Sui's medicine cabinet? How did Laura Mercier transition from makeup artist to creating her own successful beauty line? How does one become a highly-coveted perfumer like Francis Kurkdjian? Into the Gloss interviews beauty insiders and beauty fanatics to find out what makes them tick, and what makes their skin look so fabulous.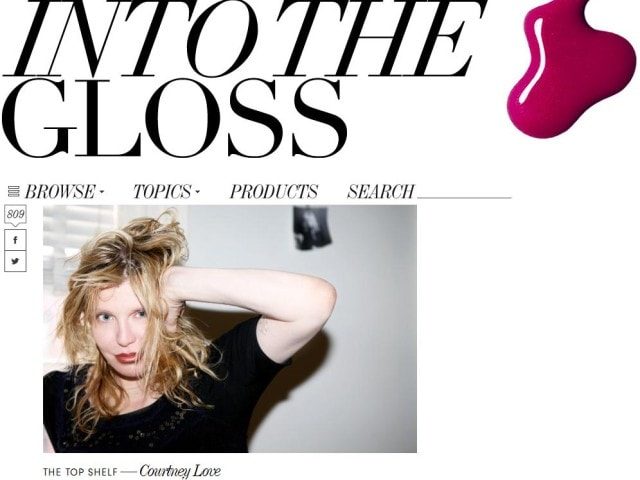 From peeks into the daily life of a fragrance designer or beauty mogul, to the skincare routines of super models and actresses, Into The Gloss gives an in-depth view of cosmetics, how they are used, how they inspire, and how they create a lifestyle for so many. While many of the products mentioned are completely out of my pricerange, like The Coveteur it is interesting and inspiring to see beautiful people find beauty routines that they love and trust. To see the mix of Le Mer with Neutrogena with natural ingredients with techniques passed down for generations.
While fashion is fun, and personal style helps define you, your body is something you wear every day and deserves care, pampering, and protection. Into The Gloss reminds me that a solid skincare and beauty routine trumps any pair of shoes in one's closet.

Do you have any sites or blogs that regularly inspire you? I'd love to hear about them in the comments!
Follow Me | Twitter | Facebook | Instagram