I wrote about contacting retailers regarding poor selection for plus sizes before, well my sister recently did just such and received a response!
She and I were doing our favorite lunchtime activity – internet window shopping from our respective work desks and emailing one another potential buys. She noticed a very cute Macintosh-style of rain coat at Lands End that she liked. As with many retailers, the item came in fewer (and less boring) colors for extended sizes. She decided to write them a letter. Lands End has really done a good job over the years of offering extended sizes for a large portion of their collection, and maybe a letter would open their eyes to the fact that they do not always offer the most colorful or trendy pieces in enough sizes.
Dear Lands End,
I love that you offer so many styles in plus sizes, especially coats. However, I am dismayed that the brighter colors usually only come in regular and petite sizes. For example, your microfiber rain coat. Just because I am plus sized does not mean I wouldn't love a bright green coat for dreary, rainy days. Blue, black and sand just aren't going to cheer me up.

I have also noticed this with your winter coats – the full color options are not there for plus sizes, leaving me to think that you have decided that after a certain size, a woman should not wear certain colors.

I know that Lands' End is not really sizist and would love to be able to wear all of the wonderful colors you offer.

Thanks!
Less than four hours later, my sister received a response from Lands End.
Greetings from Lands End,

Thank you so much for your customer comments on womens plus sizing at Lands End.

I know that our merchants for womens petite, plus, and tall sizing love to get our customers feedback on what you like and don't like about our products and offerings. It is how we keep improving!

I will certainly pass this comment along to those merchants for their review. I know that we are working hard on providing great products to all women of all sizes so your information is greatly appreciated!

Thank you again and please let us know if we may be of further assistance,

Sincerely,
Doris C.
Specialty Shoppers
www.landsend.com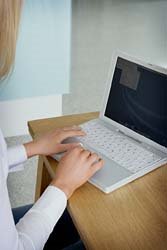 As my sister said, this may just be the stock email they send to anyone who asks about plus sizes, or it may be a personal email written by a woman who receives emails like this all the time. Either way, this company is receiving emails about extended sizes, reading them and responding. They obviously care about the customer and if they receive enough emails, they may actually extend their sizes on more clothing.
If Lands End is listening, your favorite retailer may be as well. Stop being silent and accepting the meager options for your size, be it petite, tall or plus. It takes little time to send an email to Customer Service. Be sure your email is clear, pleasant and free of typos so that you will be taken seriously. But speak up to those who receive a portion of your hard-earned money. Let them know you are not satisfied and demand better!