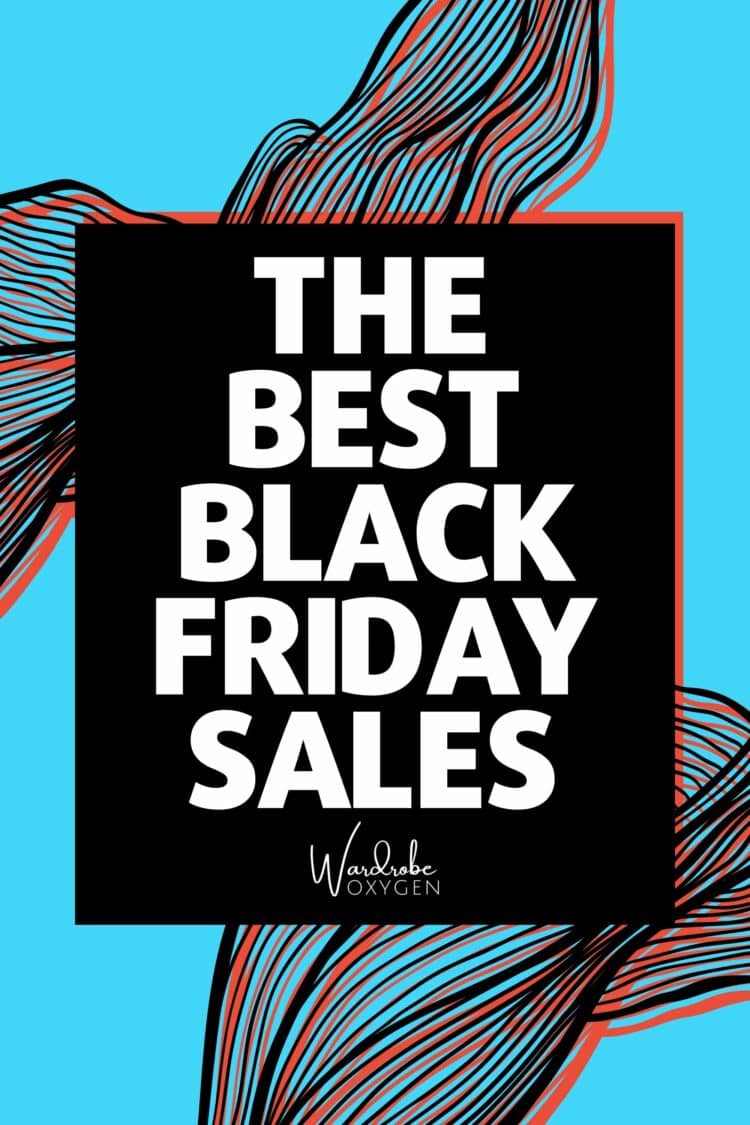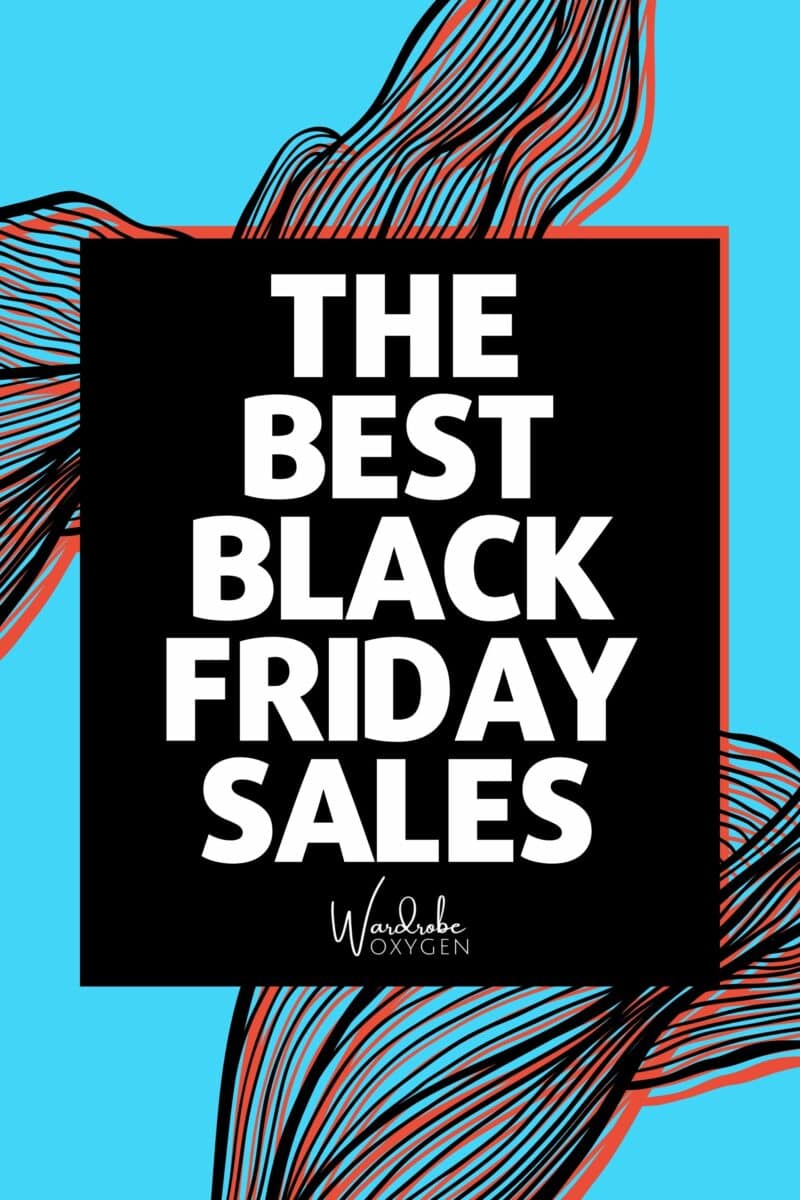 Good morning everyone! For those up early to score the best Black Friday sales this year, this post is for you! I've been gathering sales all month to share. While I did make a post last week of early Black Friday sales, this one is dedicated to sales that didn't start until yesterday or today. I recommend you reference both post, and always check out my exclusive promo codes to ensure you get the most savings possible for your holiday shopping!
I have a table of contents below to keep this easy for you. Simply tap on the category you are interested in and you will jump to that place in the post. Within each category, brands and stores are in alphabetical order to also help you navigate what I find to be the best Black Friday sales this year!
The Best Black Friday Sales This Year
Apparel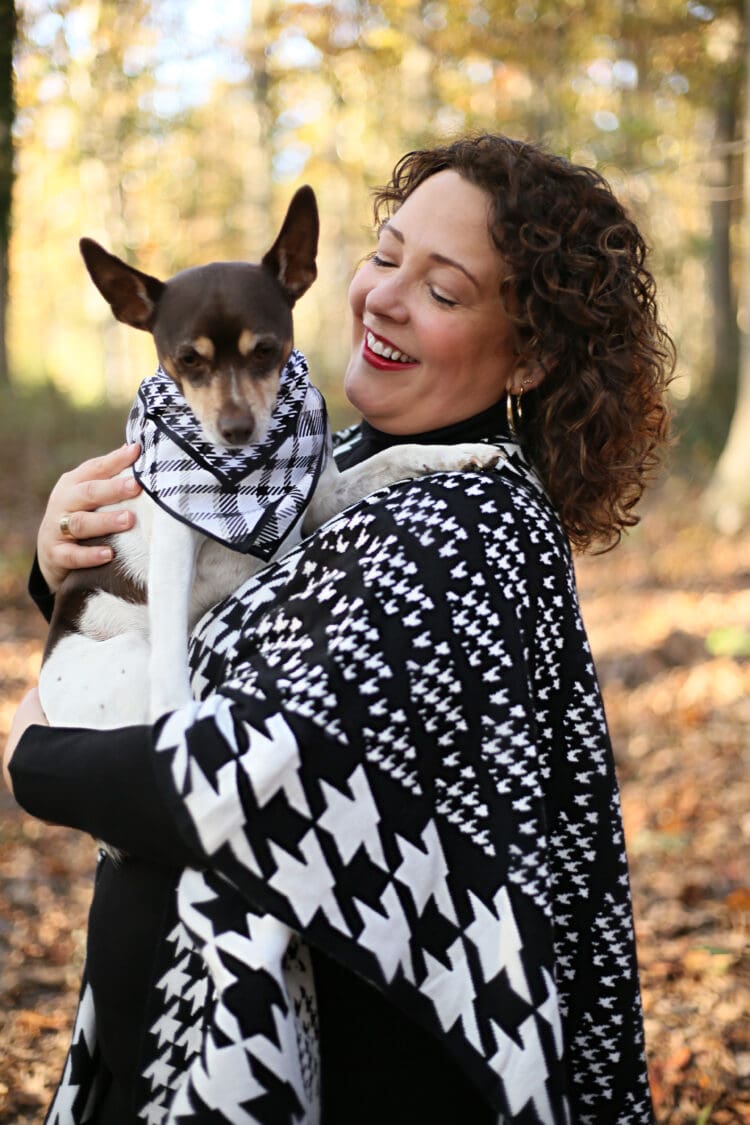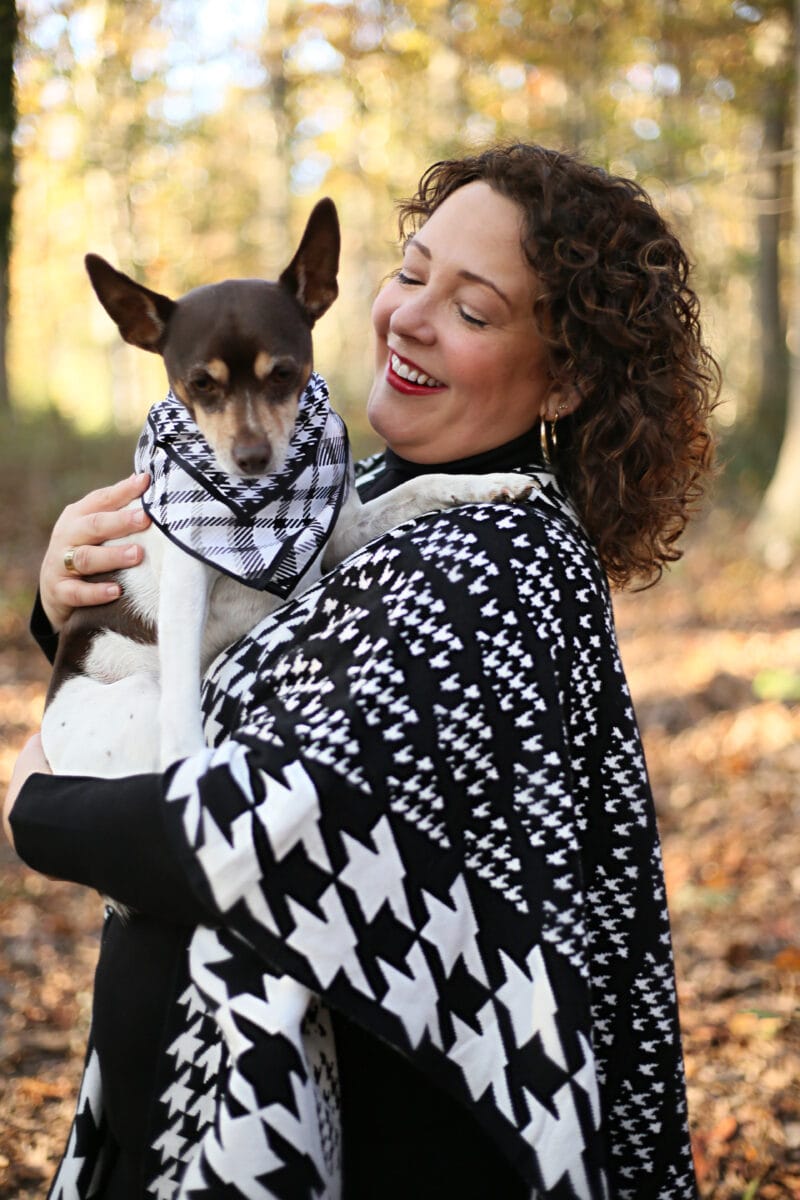 Chico's, which y'all know I love, has 25% off your entire purchase through November 29th. Chico's is also offering doorbusters of a $29 watch, $39 poncho/sweater/legging, and a knit mock neck. I know, kinda vague but I got these deets embargoed on Tuesday and no links to the exact items so I recommend going to the Chico's site where are the info will be on these deals. And shop early, this sale is going to be popular! And if you're curious abut the photo above, I am wearing this ruana (it's reversible) and this turtleneck (have it in two colors and love it) and these hoops (a classic and amazing price), and Oscar is wearing this bandana!
J. Crew Factory has 50% off your entire order plus today only, J. Crew Insider members get an extra 10% off! I love J. Crew Factory for the whole family, but especially for finding stylish items at a great price for my almost 13-year-old!
Madewell is offering 30% off your order with promo code OHJOY. Sale ends on the 28th. If you're concerned about shipping times, Madewell offers shop online and pick up in store and you still get this great discounted price!
Osei-Duro, a sustainable and socially responsible brand with a decent size range is offering 30% off today only with promo code VIP30. Read my Osei-Duro review. Friday through Sunday, get 25% off with promo code VIP25.
Pact Apparel, which offers Fair Trade apparel and homegoods made from organic cotton and uses sustainable methods, has their entire site on sale. Clothes for women, men, baby, and kids as well as bed and bath are on sale. Shop women's doorbusters starting at $15, kids starting at $5, home up to 40% off, and MORE! No code needed, and free shipping on orders $50+.
Pari Passu, a plus size fashion brand that I think is one of the most revolutionary and chic brands on the market, has up to 70% off everything on the site! This is AWESOME; I know many of you have been curious about this woman-owned brand that makes most of their clothes right in the NYC Garment District but the price gave you pause. Now is the time to try Pari Passu out! With a sale this big, merch will sell out fast so shop early.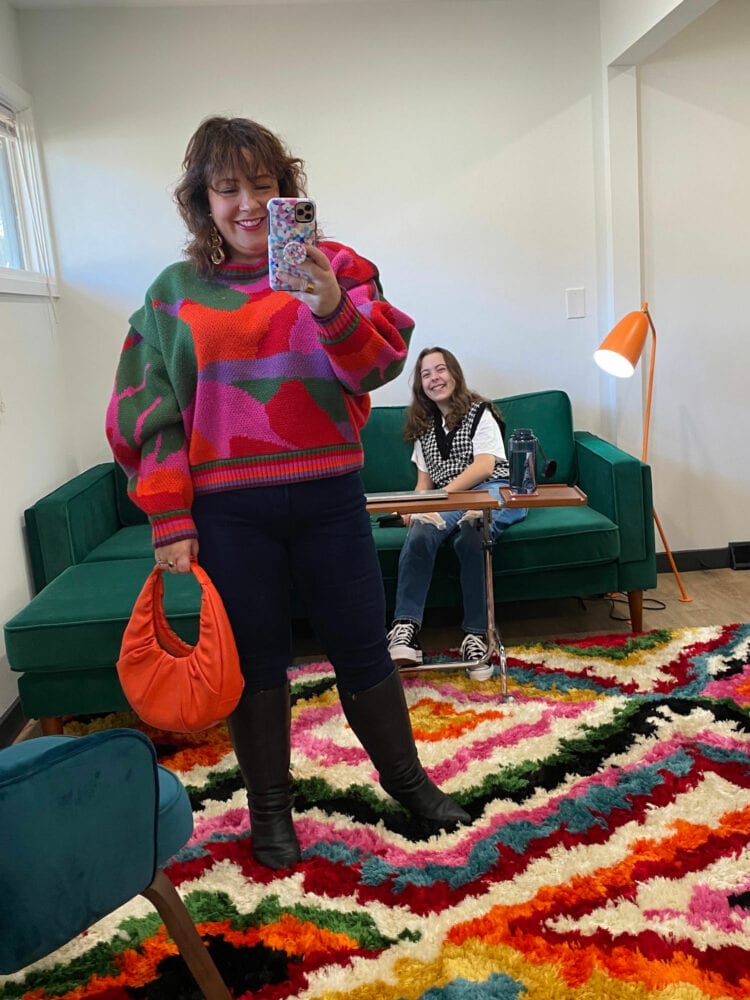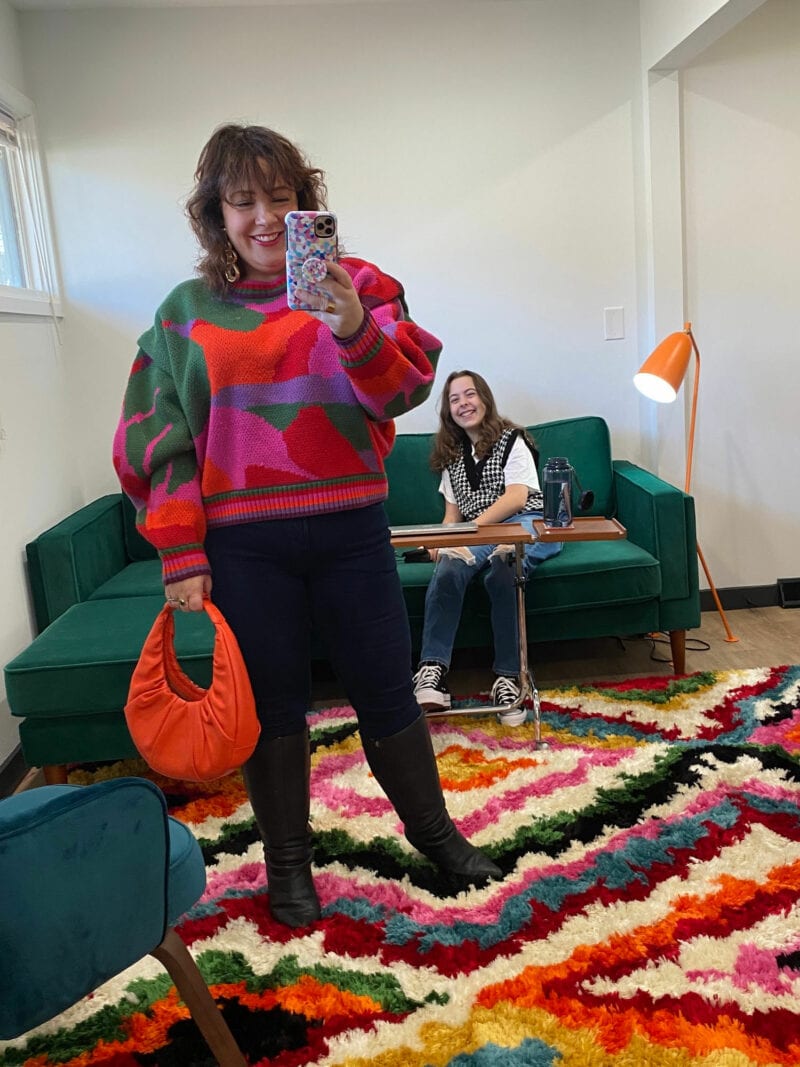 Rent the Runway is offering 40% off everything (Memberships & Reserve Orders) on Rent the Runway with code HOLIDAY40 from 11/17 – 12/1. I recently joined Rent the Runway again and love having so many great options without buying more. From cocktail dresses to coat, sweaters and even activewear, Rent the Runway has a great selection and a good range of sizes. For those unfamiliar, you can use Rent the Runway on occasion to rent specific items, or join to get a certain number of items each month you can rent from any category they offer.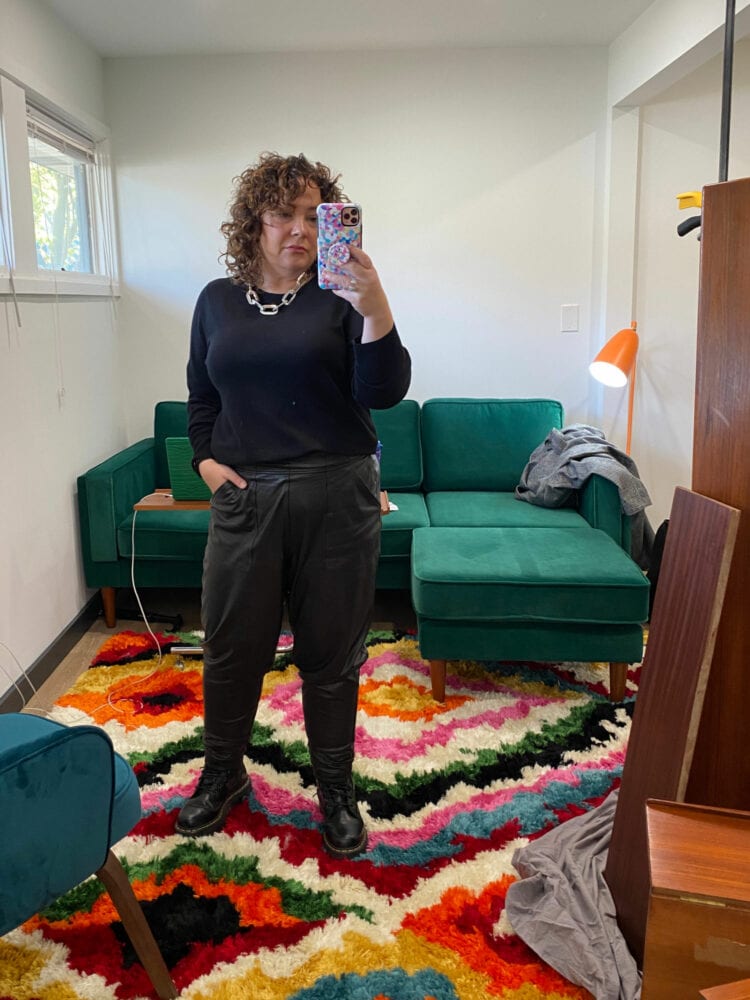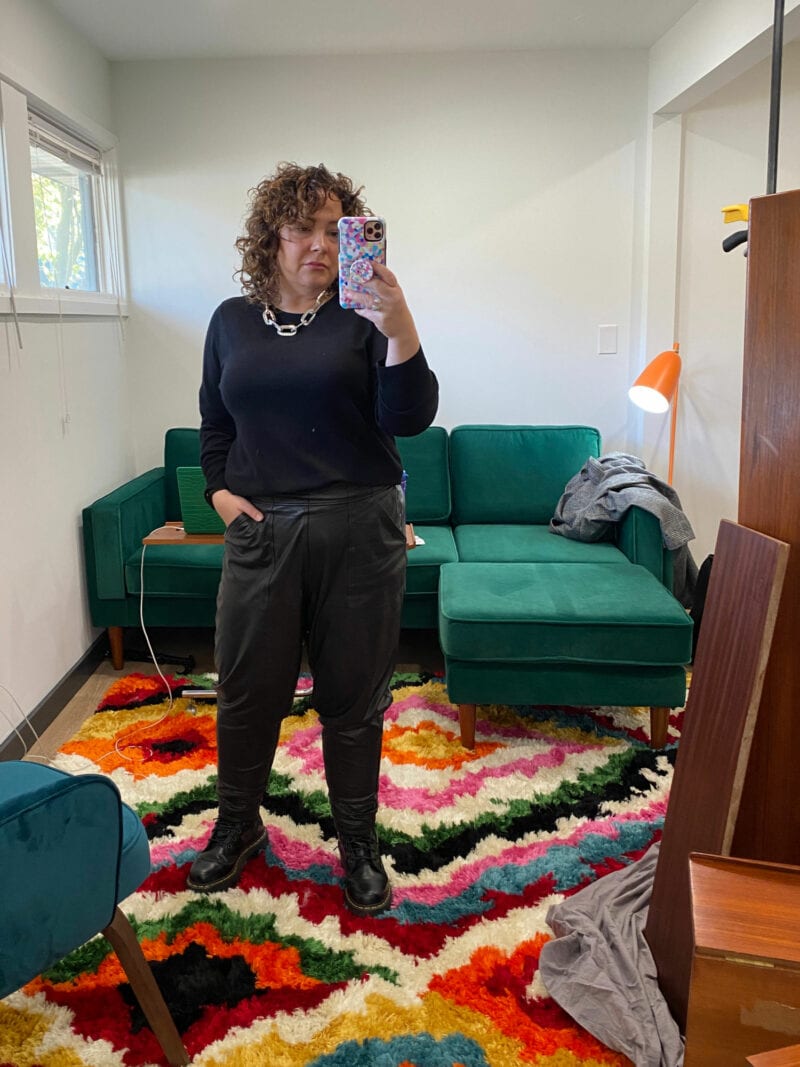 Spanx has 20% off their entire site and some styles are 50% off! This sale only happens once a year so it's worth checking out. Spanx carries far more than compression garments and I find the quality really good. As you know I love the Spanx faux leather joggers (read my Spanx faux leather joggers review) and the Spanx faux leather leggings are a cult favorite. Their Perfect Pant collection is getting rave reviews, and Spanx offers their apparel up to size 3X.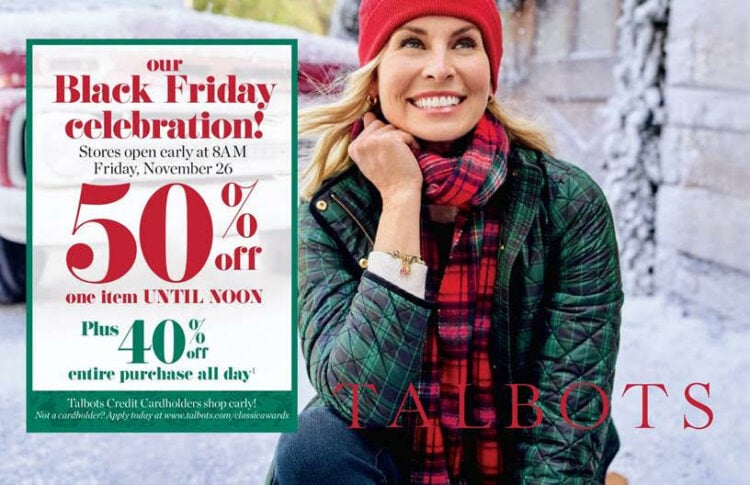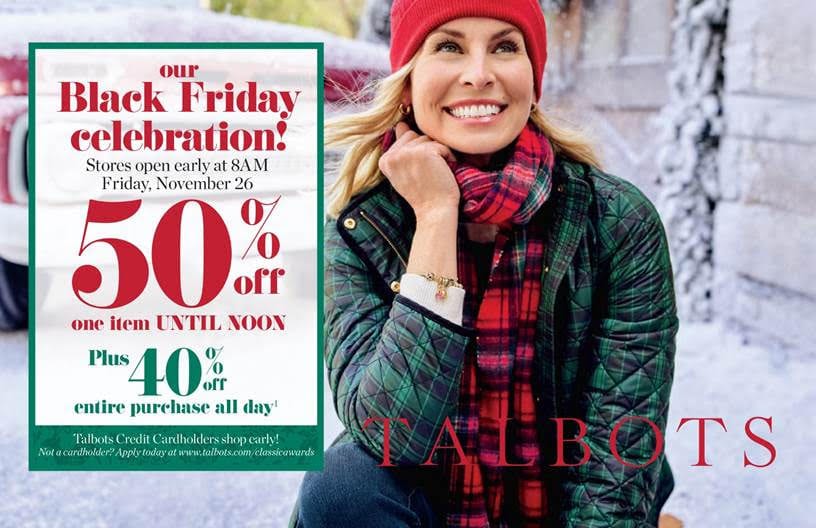 Talbots has time-sensitive promotions happening today! 50% off of 1 item until 12pm, but you also get 40% off EVERYTHING all day long. Spend $150 or more, get a JOY embroidered tartan fleece holiday blanket (while supplies last). And. ifyou're shopping in store, Talbots opens today at 8am.
My top pick from Talbots is their Audrey cashmere sweater. I have a few, I am obsessed, and yes that pink is as bright in person as it looks online
Don't sleep on Talbots denim which I find great quality, great fit, and stylish silhouettes. They have regular and curvy fits in Misses, Petite, Plus, and Plus Petite.
Looking for a gift for someone who has everything? I often gift Talbots brooches which are high quality and beautiful. This season they have several in different dog breeds and plenty of holiday-themed ones that are great to pull out each winter to glam up a lapel or dress belt!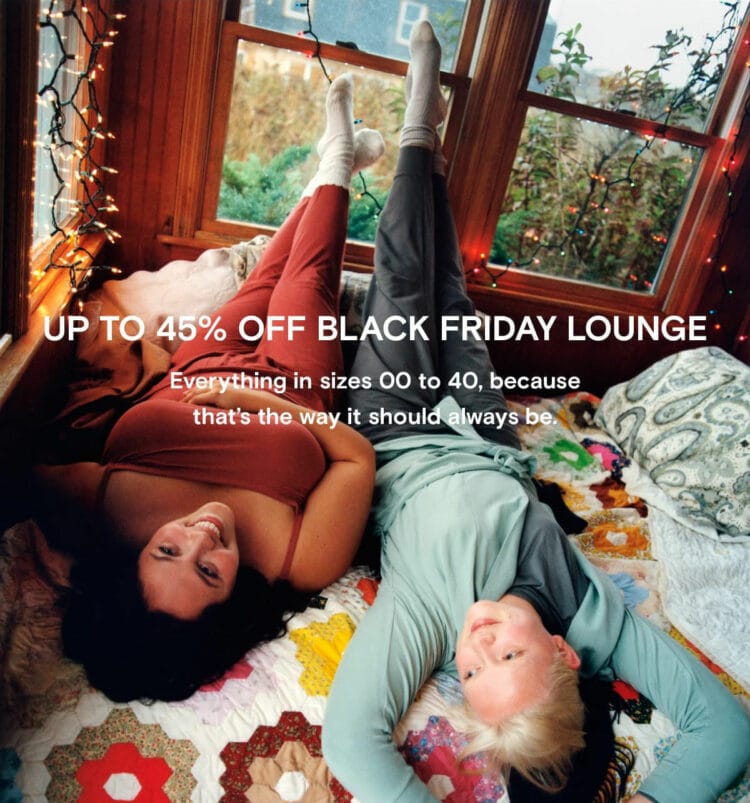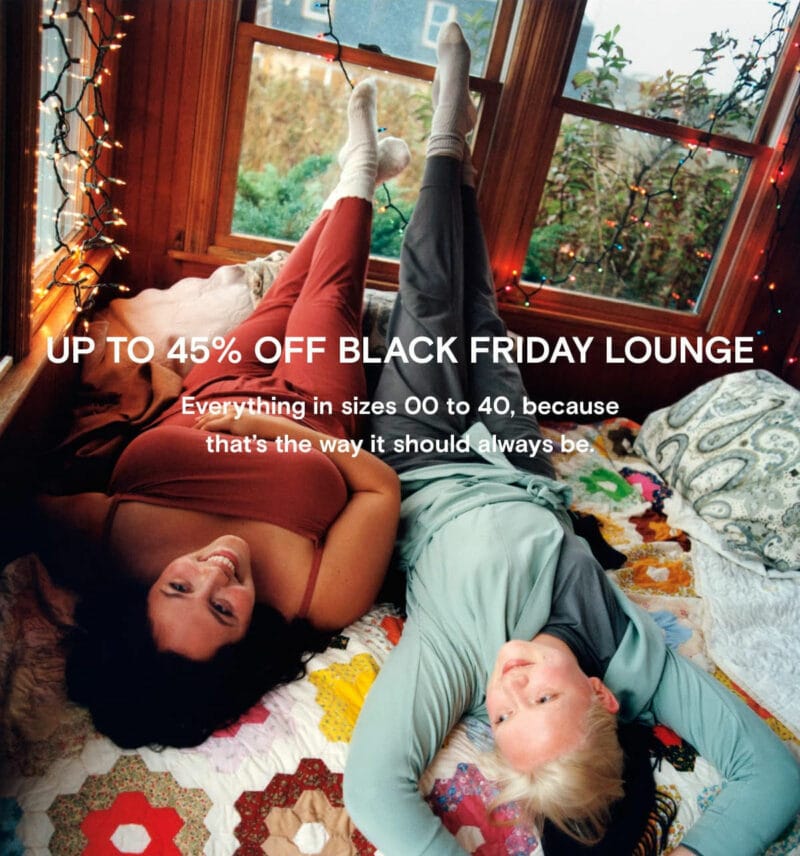 Universal Standard always has Black Friday deals but is slow to share them. All deals will be at this link. At the time of writing this, Universal Standard is offering their athleisure up to 65% off. That means prices from $25-$86 and it's on GOOOD stuff too! I'll be honest the only athleisure I have from Universal Standard is their NTN Bodysuit (read my Universal Standard Next to Naked Bodysuit review) but I love the fabric, and those in the WO2 Community rave about the athleisure line! Also, their lounge is up to 45%; at this link. I have the Dolci short-sleeved top in black and wear it as streetwear. I love the fabric and it washes great!
Beauty, Skincare, Haircare, and Fragrance
Caire Beauty, a brand that makes effective skincare for menopausal women and women over 40, is offering 25% off sitewide w/ code CYBER25. This sale ends Monday.
Caudalie, a French clean beauty brand, is offering 20% off today, no code needed. However, if you spend $110+ use promo code GRAPE at checkout to get a free 4-piece gift!
Clark's Botanicals has 30% off your order with promo code THANKSCB. Clark's is also offering free gifts with purchase and free shipping on all orders!
Colleen Rothschild, one of my favorite skincare brands (check out my Colleen Rothschild reviews) has 30% off EVERYTHING! Use promo code BF21 at checkout. My picks:
Dermstore has up to 30% off everything with promo code BLACK. We're talking Sunday Riley, EltaMD, Paula's Choice, PCA Skin, R+Co and more all available with the sale prices at this link. I got the R+Co products my stylist recommended for my hair and some Living Proof dry shampoo with this deal!
ELEMIS has 30% off sitewide plus get a free 5-piece gift with $125+ orders with code CELEBRATE. My favorite ELEMIS products are the Pro-Collagen Marine Cream with SPF 30, the Superfood oil, and Karl LOVES the ELEMIS Dynamic Resurfacing Facial Pads.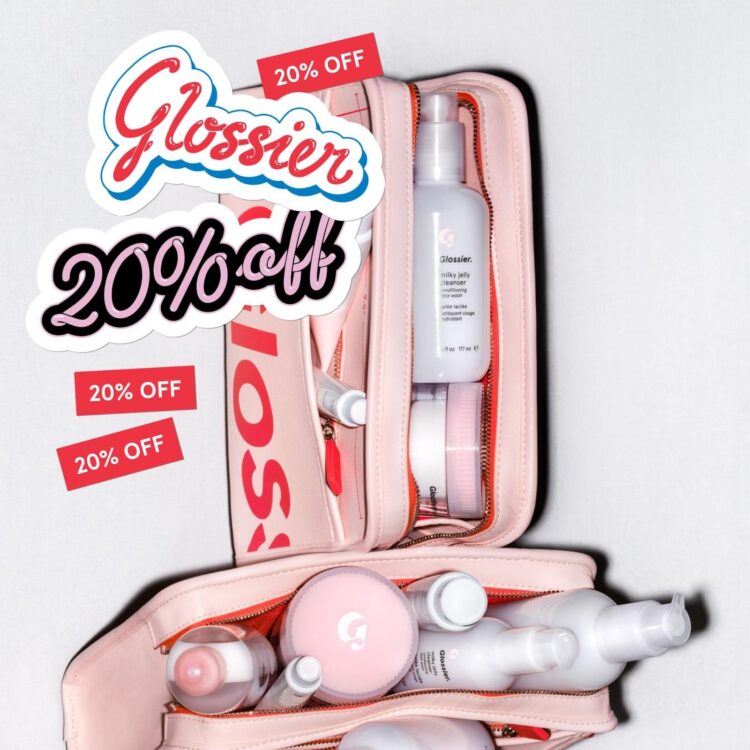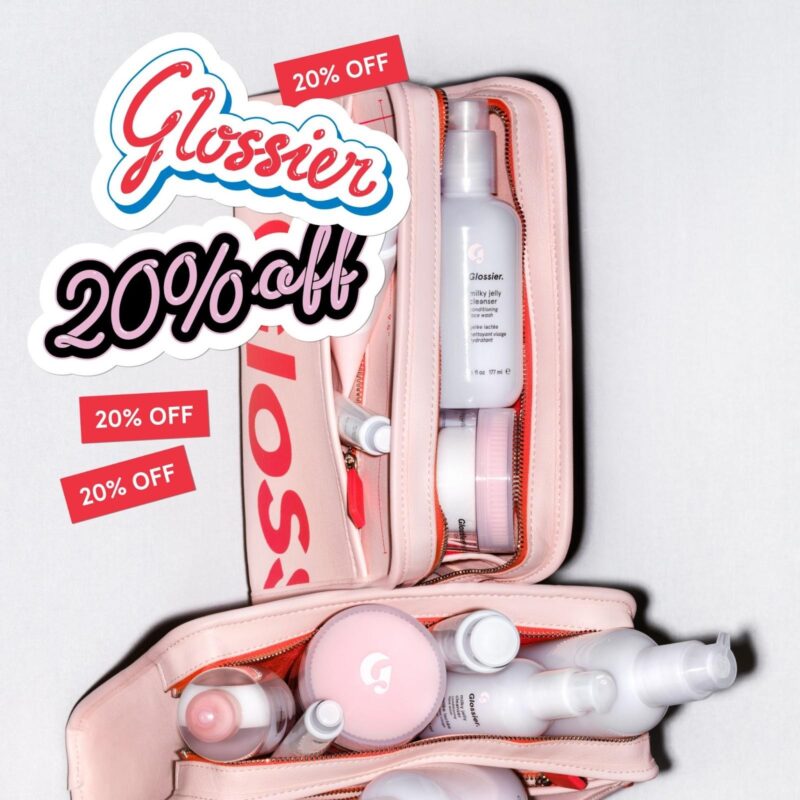 Glossier has EVERYTHING 20% off. This includes 5 limited-edition, Black Friday Weekend only specials!! I personally love Glossier, I use a lot of the products and my daughter does too. My personal faves: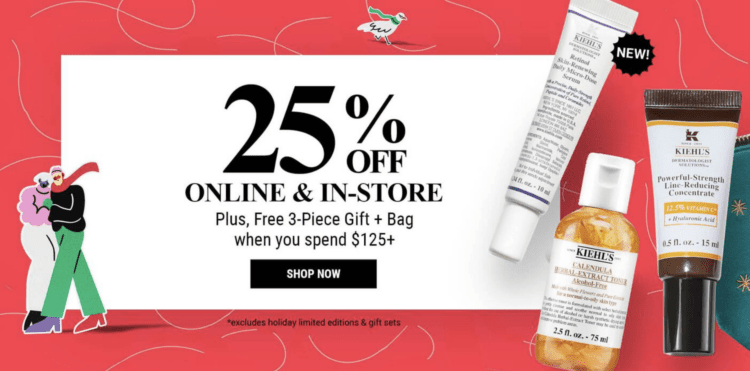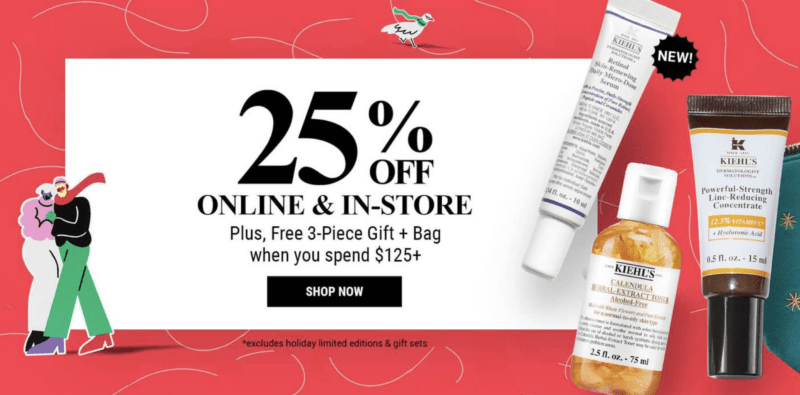 Kiehl's has 25% off sitewide, no promo code needed. And if you're spending $125+ you'll get a 3-piece gift in a cute little bag. I am a fan of Kiehl's; I try trendy brands and always come back to Kiehl's because it's quality, effective, and reasonably priced for the quality. My three favorites:
Powerful Strength Vitamin C Serum: I've shared many times how I used to have a sun spot on my right cheek and had it for decades… but then after six months of using this every night it's completely gone! It also doesn't irritate my skin.
Avocado Eye Cream: I thought eye cream was a scam until I tried this. It's thick, like a paste and I only use it at night. But it really softens and hydrates the area which makes fine lines look less obvious and makeup plays nicer in the morning.
Midnight Recovery Concentrate: In the winter I put this on over everything else, whether that's retinol or Vitamin C and a night cream, or just a night cream. It seems to seal it all in and prevent dry, irritated, grumpy winter skin. I put the leftover on my cuticles!
LUS Brands, my absolute favorite products for my curly hair (read my LUS Brands review for fine curly hair) has 30% off everything! I got this before Black Friday and the code to access this deal is LUSVIP21. If no code is needed try WARDROBE10 at checkout to see if you can get an additional 10% off!
Nécessaire makes amazing body care with skincare ingredients. The company is sustainable, ethical, and pretty genius. For Black Friday weekend they are offering a FREE body serum with every purchase. AND if you use WARDROBE_OXYGEN at checkout you get 10% off your order! If you haven't tried Nécessaire before, I swear by their body wash (my husband and I love Sandalwood, my daughter loves Eucalyptus). If you want quality fragrance-free body care, Nécessaire is also a great destination.
Wellness and Supplements
Brown Girl Jane, a Black woman-owned CBD company has 27% off today, no promo code needed. Prices are marked on the website.
Equilibria, a woman-owned organic full-spectrum CBD company, is offering 30% off everything on the website. Plus if you spend $75+ you get free gummies (they're infused, not coated like many CBD gummies and not full of sugar and artificial colors and flavors). Plus, if you haven't shopped Equilibria before, use WARDROBEOXYGEN at checkout to get an additional 15% off your order!
Intimates and Sleepwear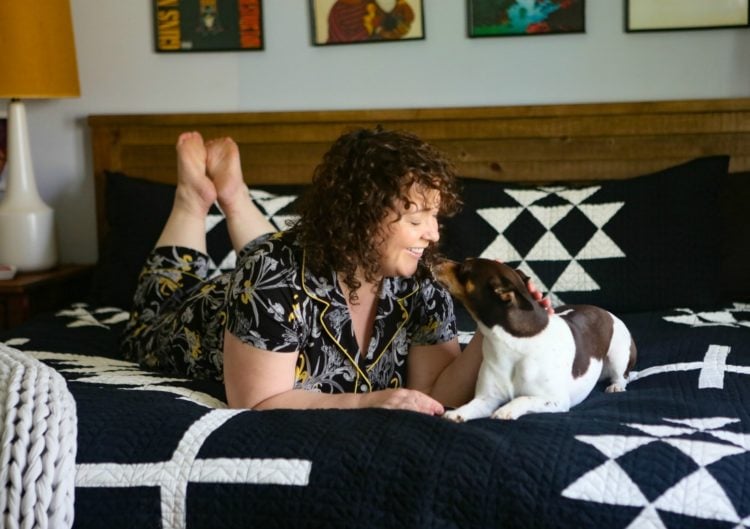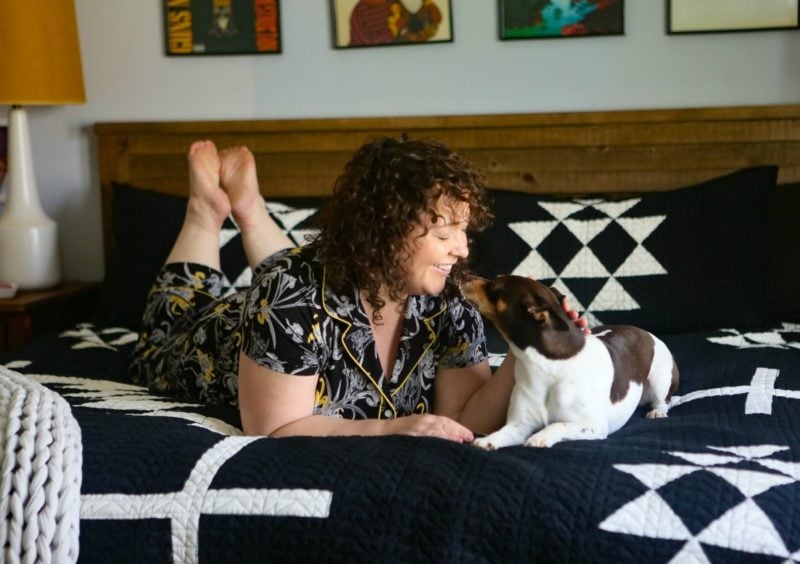 Soma has 30% off your entire purchase. Y'all KNOW I love Soma, and Soma is so great for gifts. And speaking of gifts, Soma has some specific Black Friday doorbusters happening online and in-store:
$29.95 Cool Nights PJ Set (the best pajamas, they're great for those who sleep hot, but are also soft and silky and machine washable and a great gift for folks of all ages)
$49.95 Plush Robe (I own one from last year and LOVE it)
$59.95 Cozy + Sunday Sets (this is their loungewear which is really awesome)
$5 Socks and $15 Cabin Socks
$19.95 Slippers
$19.95 Embraceable Bralette
I recommend going to the site to know the specific details as this is all the intel I received… but these are great deals worth checking out.
Footwear and Socks
ALLY shoes, which is an AAPI woman-founded company that offers high-quality comfortable shoes in an amazing range of sizes and widths, is offering up to 20% off any in-stock items and 15% off for anything that is made-to-order. No additional promo codes are available on this deal; sale ends Monday.
Bombas has 20% off absolutely everything with promo code MERRY20. This sale is through December 3rd. I love Bombas socks and how they give back. I also love that they offer sized socks; really great for my husband with size 14 feet! You MUST check out their Sesame Street collection; I bought some for my whole family!
LISSOM, which makes some of the most genius flats (and since my LISSOM review the owner is paying me monthly what was missing), is having a deal where for $99 you get your pick of LISSON Flyte flats, two pairs of the socks perfect for these flats, and free shipping.
Margaux has 20% off everything on their site. Other than their final sale sample sale they occasionally have, this is the best deal on Margaux and it's worth shopping for their high-quality comfortable shoes that come in a fabulous range of sizes and widths. I have the Uptown Sandal (read my Margaux Uptown Sandal review) and with this sale thinking of getting the City Sandal which is a lower height but still as perfect for everything from linen pants to cocktail dresses.
Jewelry and Accessories
Metal Marvels, which offers edgy, inspiring, and sometimes funny messaging on jewelry and accessories is offering up to 70% off everything! And if you spend $100 you'll get $20 to spend next month! I have one of their bracelets and I bought the same one for my two best friends. The prices are really great and it's a woman-owned business here in the US.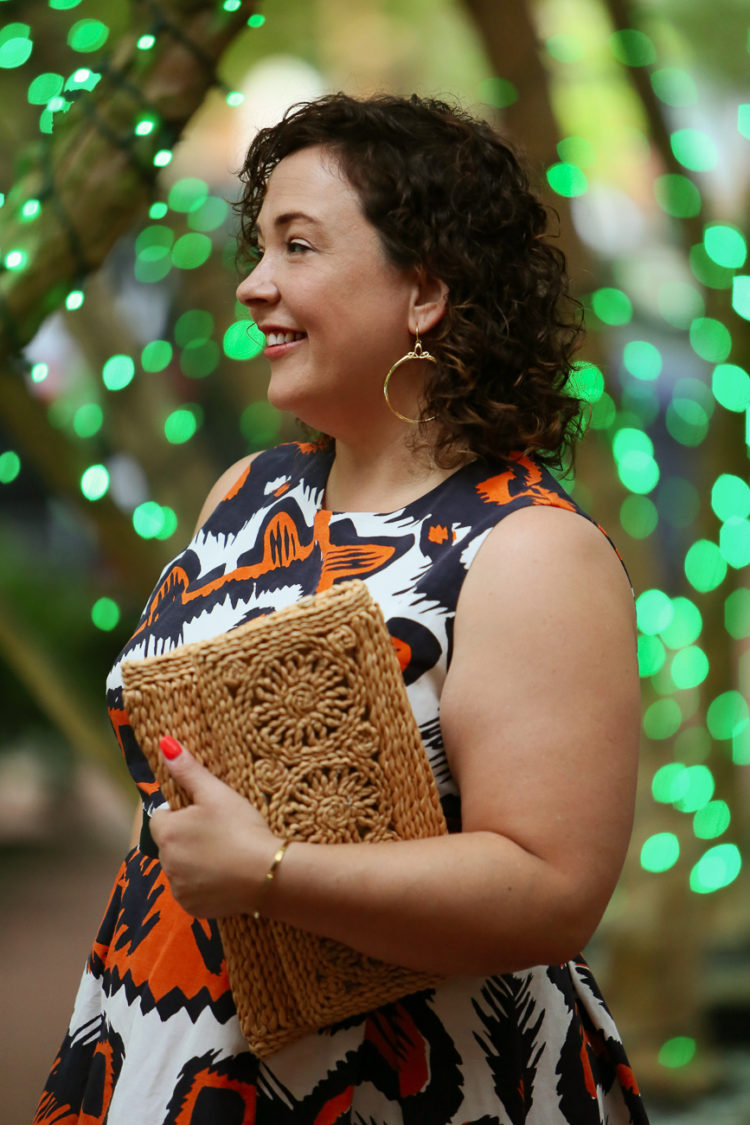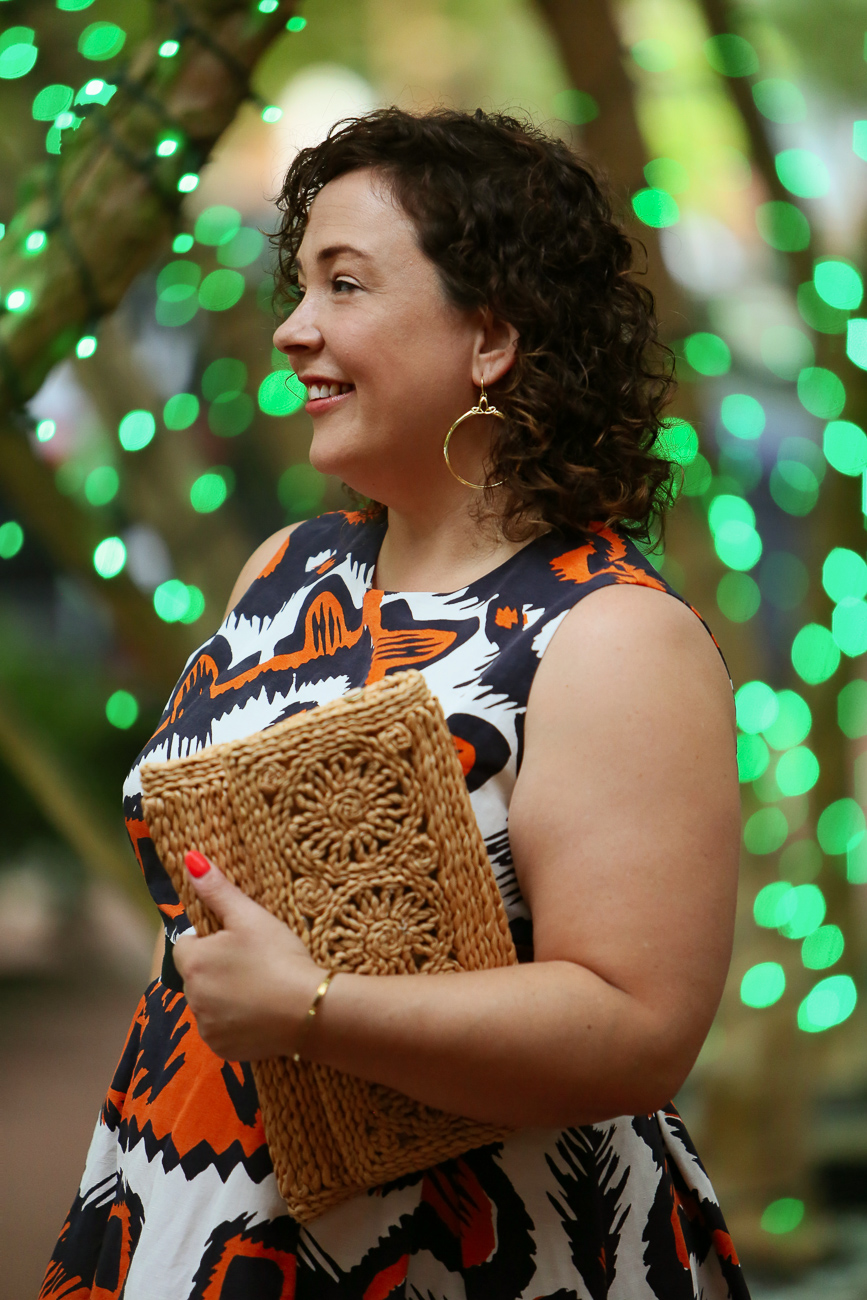 REALM, which is a woman-owned fine fashion jewelry brand in Philadelphia, has 25% off everything on the site. I truly love REALM, in fact, while typing this I am wearing these hoops and this ring. I think REALM is that step between costume and fine jewelry, but the quality is so good it's pieces you will be wearing not just for years, but decades. Go through my archives, and you will see many times when I have worn REALM. I think REALM is the kind of pieces you gift, or treat yourself with.
Handbags and Luggage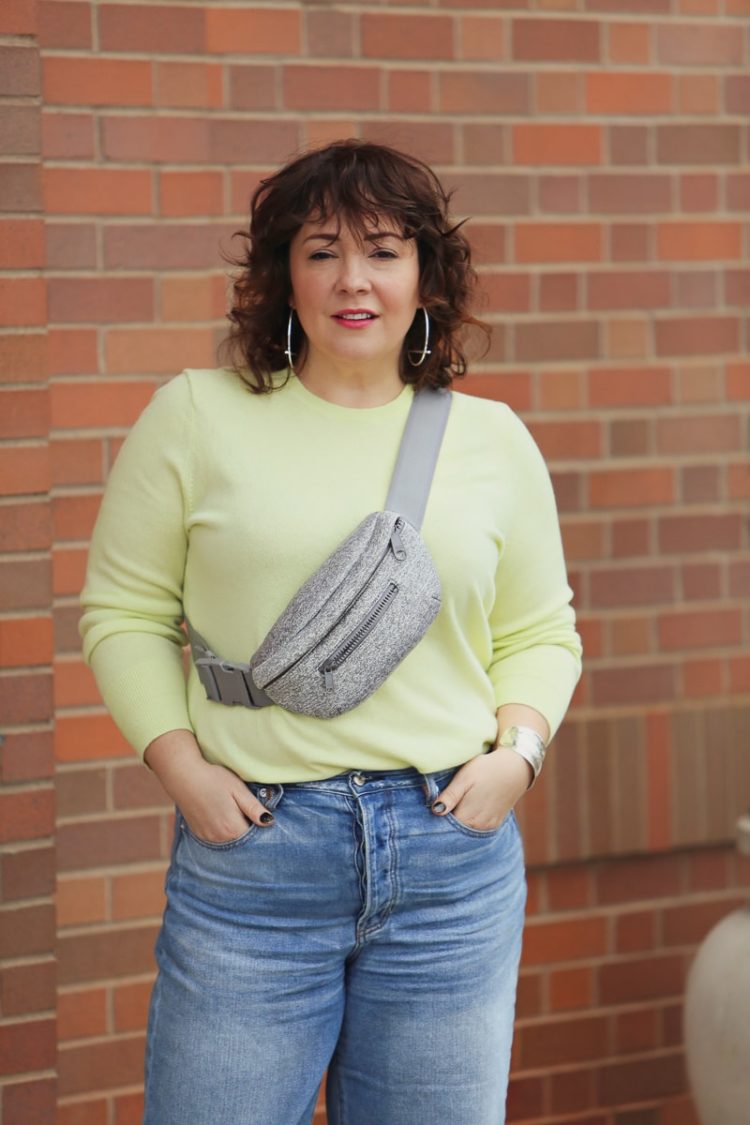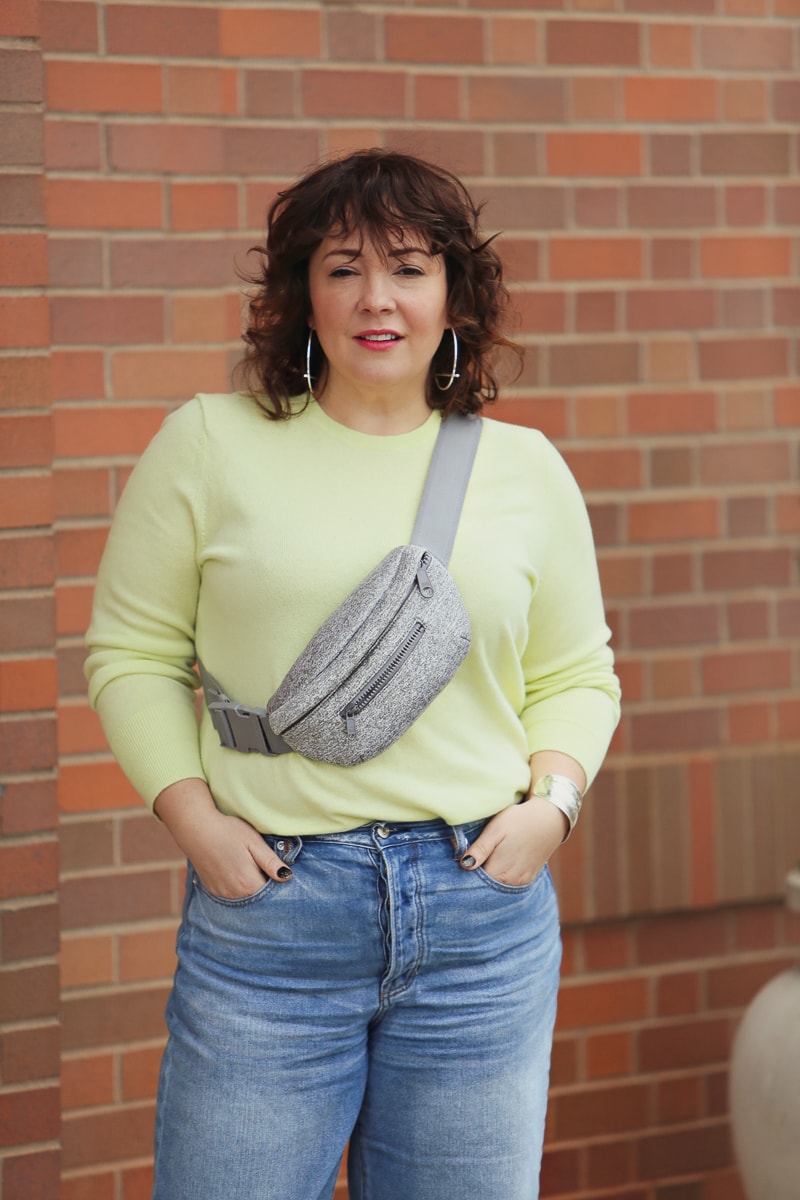 Dagne Dover is one of my favorite bag brands. I think their products are revolutionary, stylish, well made, and it's a good brand with good ethics. Check out all my Dagne Dover reviews (I've owned a lot of their bags over the years). Dagne has 20% off sitewide with promo code HOLIDAZE. Sale is through December 1st. My personal favorites:
The Large Dakota Backpack. This is my daily commuter bag, it's my carryon for flights, and my daughter has one she uses for everything from schoolbooks to sleepovers. Durable, comfortable, and ingenius pockets/storage.
The Large Vida Tote. If you're the type who loves a tote to carry your randomness and often uses it as a purse, but wish it had more compartments, this is for you. I fell in love with the color I have (limited edition no longer available though they have other great colors right now) and then fell in love with the pockets and shape.
The Ace Belt Bag. This isn't big, but it's soft yet structured and sleek and cool looking. It's enough to hold my phone, wallet, keys, lip balm, face mask, and a small bottle of hand sanitizer for running errands. I love it for flights; I put hand sanitizer, lip balm, face mist, and other personal essentials in it so I can access them easily instead of reaching under the seat to get what I need.
Activewear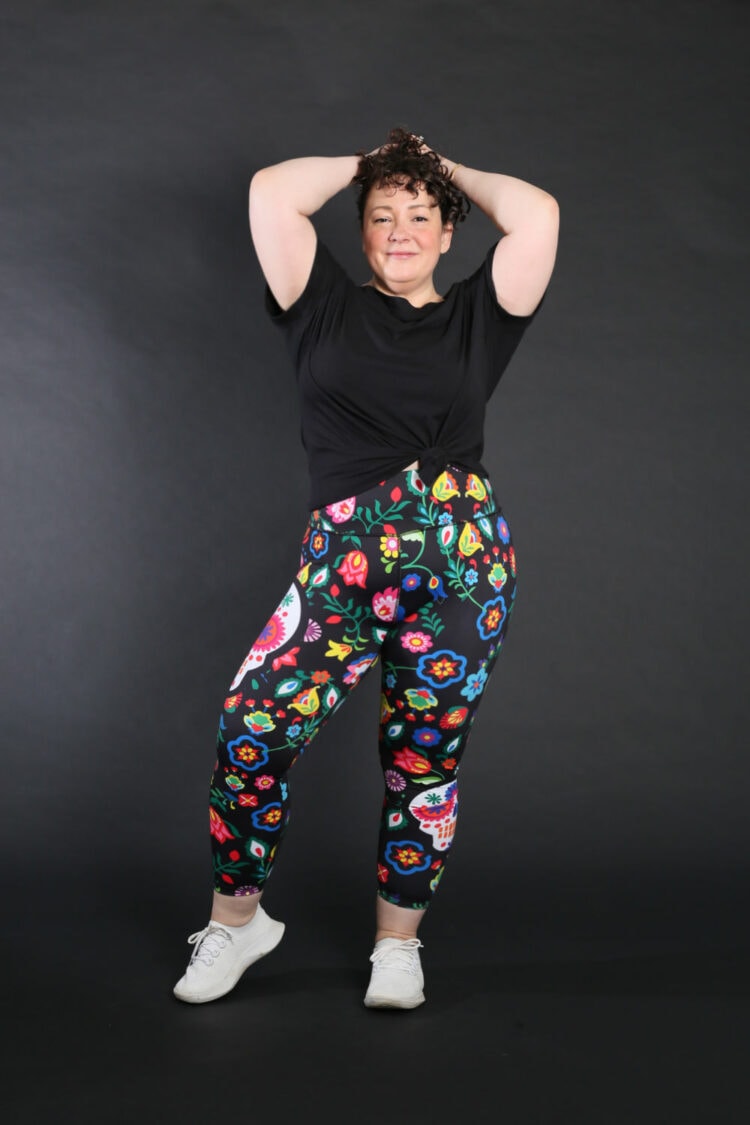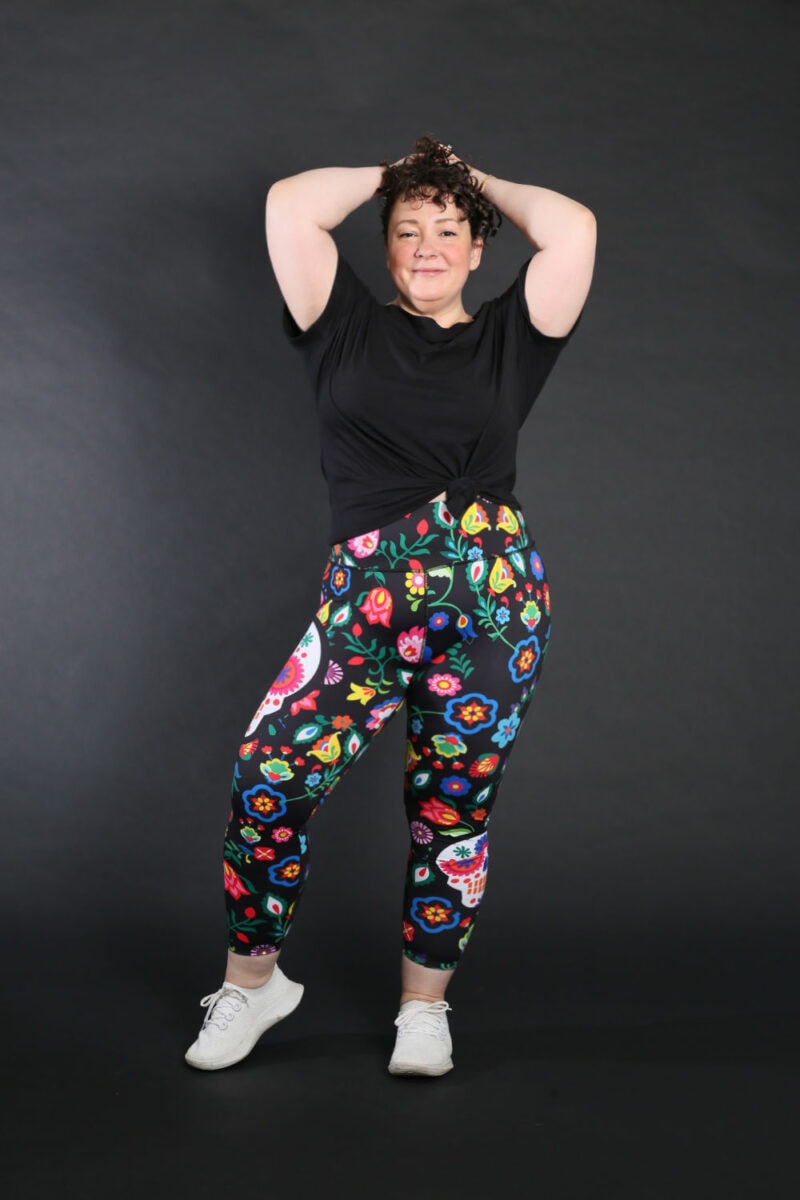 Miami Fitwear, which I have raved about many times (Latinx woman-owned company where everything is designed and made right in Texas) has 20% off the entire site. We're talking size-inclusive leggings, skorts, swimwear, sports bras, tank dresses, shorts, and much more! Use promo code 20BFCM at checkout; sale ends Monday.
Tech
Embr makes the Embr Wave, a bracelet that can help regulate your temperature. Check out my Embr Wave review. I got the new version of the Wave and need to update my review; it's pretty fantastic (sleeker, stronger cold and heat, better app and settings). Well for Black Friday, use promo code HOLIDAY at checkout and get a free accessory with your Embr Wave purchase. Visit the site for additional details.
PopSockets has 25% off the entire site. While PopSockets is known for those little sticky-on things to put on the back of your phone case to hold it, the brand is much more than that. Phone cases, mounts, gadgets to hold your phone in the car, on your mirror, in your kitchen. Wallets. Even customizable items (what a fun gift!). A PopSocket is a great stocking stuffer for any age. I'm clearly a fan (I have this case and I have one of these on my makeup mirror to film things and this in my car and am thinking of getting this for my office).
For the Home
Dirty Labs, an eco-friendly detergent I love, is offering 50% off their Starter Kit. The Starter Kit contains one bottle of the Signature Bio Laundry Detergent, one of the  Free & Clear Bio Laundry Detergent, and two Dirty Labs reusable beakers. At $25 and enough detergent for 64 loads, that's only 35 cents per load!
Ettitude, which makes my favorite bamboo sheets (review coming) is offering 20% off sitewide. Discount code FEELGOOD will be automatically applied at checkout to take 20% off total order amount, excluding delivery fees, taxes and customs. Sale ends on the 29th. I find these sheets very durable (I have a pair a year old and just got a new set to use when the others are being washed) and they work great with my deep mattress! And hello color!
Hydroflask IMO is more effective than any of the other brands of insulated tumblers, mugs, and bottles on the market. I have a 10-year-old one that may be beat up but still works great. I had hot coffee in it and went to my friend's house and didn't want my coffee so I put it in the fridge. It sat in the fridge for HOURS and when I left I opened it and my coffee was still steaming! Anyway, Hydroflask has 25% off sitewide through Decmber 5th and they offer customization for a great gift!
S'Well has quality stainless steel tumblers, food containers, and more. We have some years old that still look like new. S'Well is offering 25% off your entire order plus a free 9oz with every order of $75 and more. You can customize a S'Well. fora really fab holiday gift!
---
If you know of any great Black Friday sales happening today that I didn't share here, please share in the comments to assist fellow Wardrobe Oxygen shoppers!