This article may contain affiliate links; if you click on a shopping link and make a purchase I may receive a commission. As an Amazon Associate, I earn from qualifying purchases.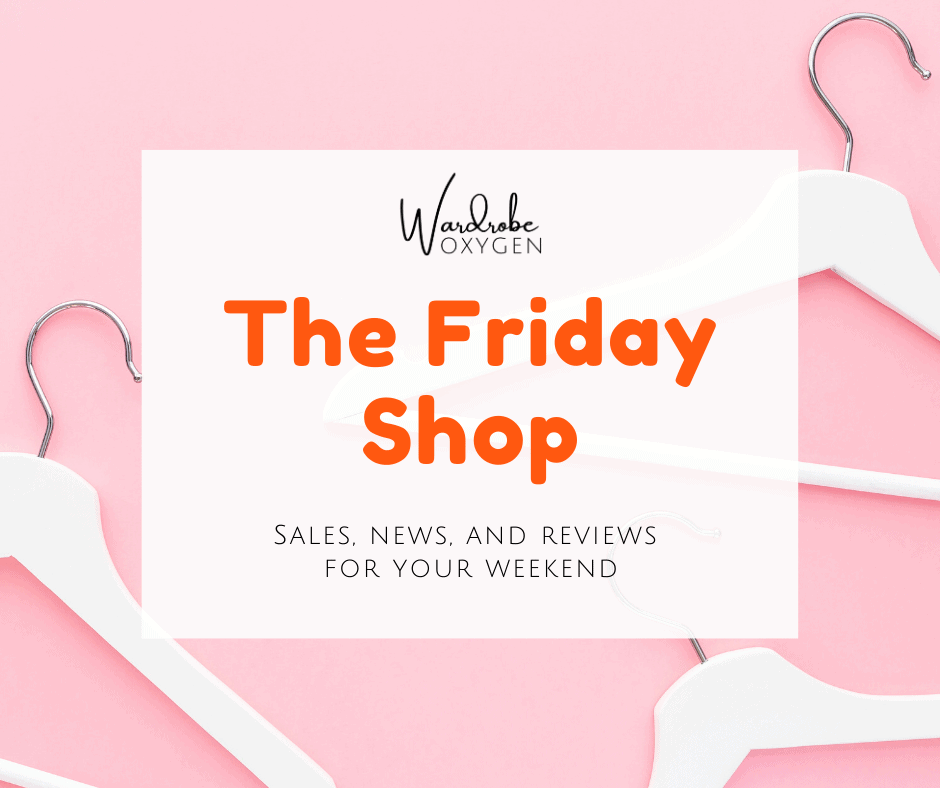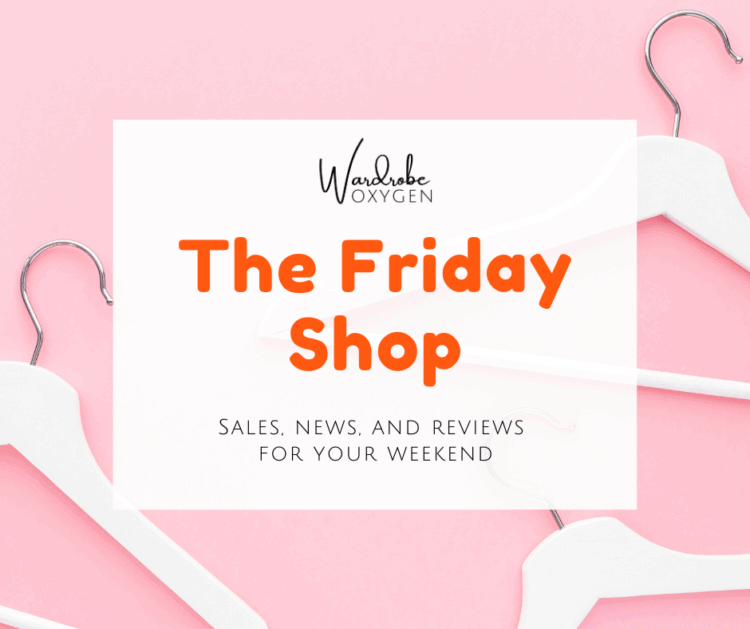 Retail News
Nordstrom to ban sales of exotic skins and genuine fur by end of 2021. (Fashionista)
Inside the bidding war for the plus size fashion retailers Catherines. (Rascal Honey)
If there's a name you need to know in fashion, it's Kerby Jean-Raymond. This man is changing the fashion game and IMO he hasn't even gotten started. (New York Times)
From the Mailbox
Not exactly from the mailbox, but from the Wardrobe Oxygen Community, a member is looking for a great denim jacket in XL or XXL. She loved her old J. Crew one but when she repurchased it recently she was disappointed to find they changed the hardware from copper to silver. We members provided a few suggestions. Since I know not all of you are on Facebook and many of you may be looking for a denim jacket this fall I wanted to share the jackets that other members have and love: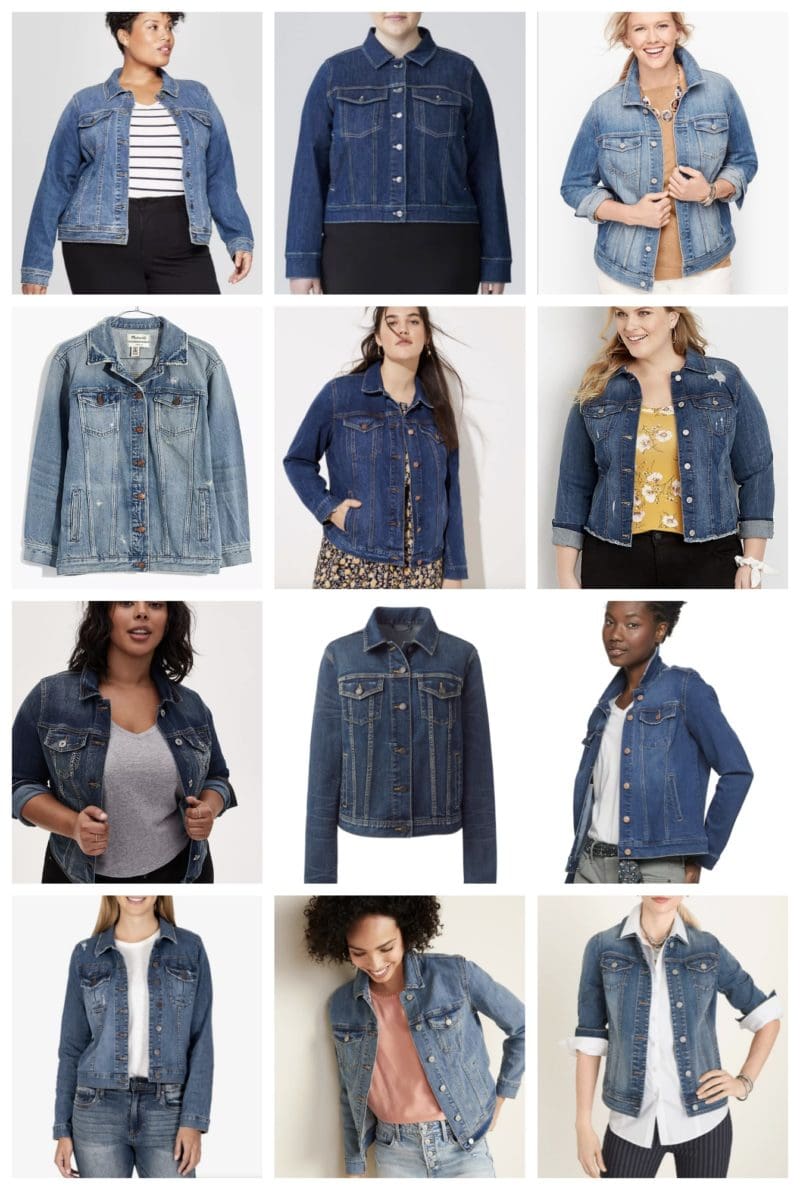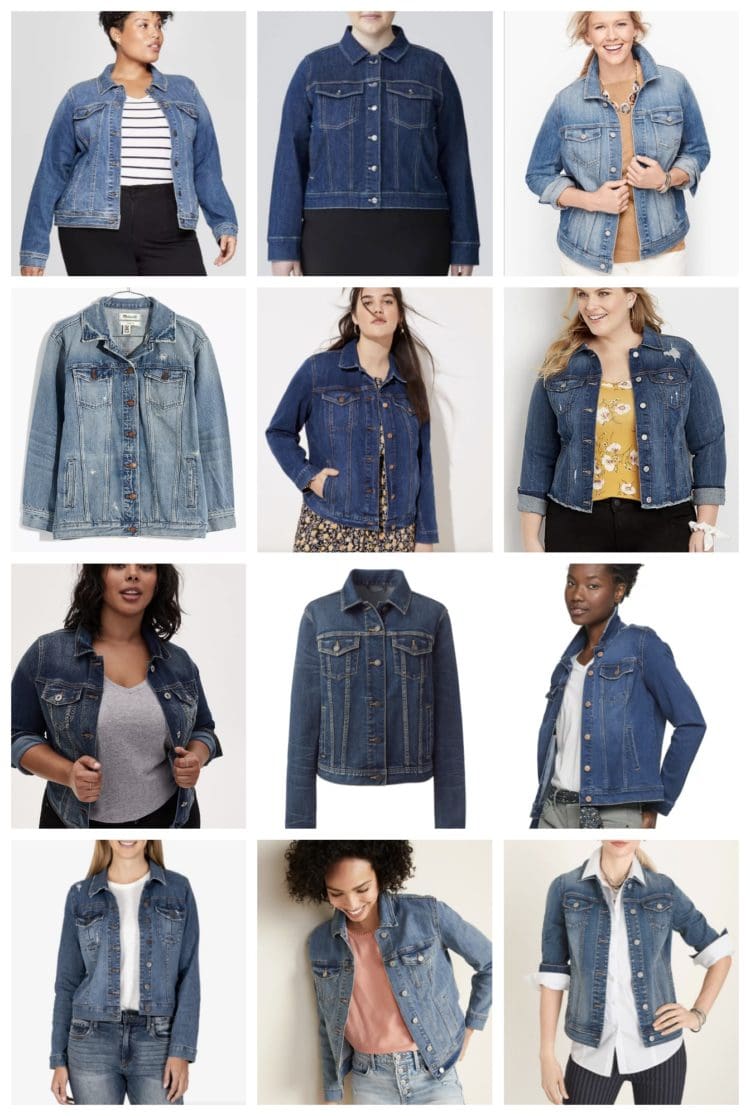 Row 1: Ava & Viv for Target – $34.99 (X-4X) | Universal Standard – $98 (two colors sizes 00-40) | Talbots – $109 (XS-3X with petites and plus petites)
Row 2: Madewell – $128 (XXS-XL) | LOFT – $79.50 (sizes 18-20) | Maurice's – $59 (XS – 2XL)
Row 3: Torrid – $59.50 (sizes 10-30) | Lands' End – $49.97 (three colors sizes 2-16 and petites) | Sonoma for Kohl's – $34.99 (four colors sizes XS-XXL)
Row 4: Kut from the Kloth – $89 (XXS-XXL) | Old Navy – $39.99 (sizes XS-XXL with petites and talls) | Chico's – $99 (sizes 0-22 with petite)
I own the Talbots one and love it, it's my favorite denim jacket that is still available for sale. Here you can see me wear the Talbots denim jacket. I also own the Chico's one; here you can see me wear the Chico's denim jacket. I also love it but find it's a longer silhouette even in petite. I find that feature a bit less versatile for my wardrobe but a good choice if you're wearing this as outerwear or primarily with straight or slim silhouettes on the bottom. I tried on the Madewell jacket and liked it a lot; it is supposed to be oversized but done in a way that isn't bulky. If you have another recommendation do share in the comments!
Sale Alert
I love my beaded hoop earrings from 3 Shades Chic; see me wear them here and here. The Black woman-owned jewelry brand has several styles of earrings on sale 20% off. No code needed, prices as marked.
Miami Fitwear, a woman-owned business that makes activewear, has 15% off the entire site (excluding their RBG collection) with promo code FLASH15. I have a pair of their shorts and love the stretchy and comfy yet well-fitting fabric, the amazing prints, the size range, and the customer service.
Rack Room Shoes has a flash sale TODAY ONLY with 15% off your purchase with promo code ENJOY. Rack Room has free shipping on orders of $65+ and a 60-day return window.
Are you one of my luxe-loving readers? Head to DSW, no really!  They have a secret sale on Gucci where through the 3rd you'll get 5% off Gucci products with code KEEPITGUCCI. Considering Gucci never goes on sale, this is worth a visit.
Dagne Dover reached out and offered Wardrobe Oxygen readers 10% off their Signature Collection which can be found at this link.  Use promo code Alison10 at checkout to get the discount. There is no expiration date on this promo code, and stay tuned for a review of their Epic Crossbody which I haven't yet tried (and I've owned a LOT of Dagne Dover bags!).
What I Bought and What I Thought
I'm trying to get away with less makeup. The older I get, the more obvious it looks (and to be honest, the fewer effs I have about achieving some societal goal for beauty). However, I do like the way makeup can blur pores, wrinkles, and such. Wanting the cosmetic equivalent of Vaseline on the lens without being greasy or clogging pores, I ordered the Instant Line and Pore Perfector from NARS. It looks and feels like a lip balm, you rub it on the skin, and then depending on your taste and skin, rub/pat it in with your fingers or a brush, or just leave as-is. It feels silicone-y in that dry yet creamy soft feeling, but it isn't greasy. And wow, it works! Like, rub it on my 11's between my brows and they are 50% reduced in appearance without anything cakey or obvious, even close up. Reviews online say many use this to fill in pockmarks, and many like this under foundation as it prevents the makeup from falling into creases and looking clumpy. At the time of writing this, it was 15% off at Nordstrom and Nordstrom allows returns if it sucks. Reviews are mixed, for everyone that says this product achieves nothing there is another saying it is a game-changing product. I think this is a pretty personal product since it has a lot to do with your skin's texture, how oily or dry it is, how old it is, etc. It is clear on without any sheen and I didn't see any reviews discussing how it works on different skin tones, so I don't know if it will leave a cast on darker complexions. If you have used this, do share in the comments whether the experience was positive or negative to help others considering this. But for now, I dig it and it gives me just what I desired to go barefaced without looking like I just woke up!
I also bought a replacement lash curler – I use this one from Kevyn Aucoin and have used this brand for… gosh well over a decade. I didn't learn until a year or two ago that not only are you to replace the pads on your curler, but the curler itself! Over time, it stops working as well because it gets stretched out, changing its shape and also how well it crimps. They say each pad lasts three months and a curler should be replaced every 6-9… yeah, I think I use the pads at least six months… I wipe them off and clean them every so often and replace once they look worn. I replace my lash curler when I find myself wondering why my lashes look so sad and curled in the middle but straight on the sides… usually every 12-18 months.
One of the items that received the most comments this week on Instagram Stories was a pack of Sharpie pens I purchased! I was totally influenced by a person I don't know on Twitter who said these pens were amazing and someone I follow retweeted it. I've been journaling again and finding that half the pens in my house have died and the other half just isn't enjoyable to write with. Everyone has their own opinion on the best writing utensil and notebook (I do best with a medium point rollerball in a 5-subject notebook for journaling, and a classic blue ball-point in a Leuchtturm1917 Medium A5 notebook for lists) but this guy's description on Twitter (can't find the Tweet) made me click "buy." And these Sharpie rollerball pens are pretty fabulous. No drips, no smears, no scratchy sound on the paper, no bleed-through even on college-ruled spiral notebook paper, that lovely flick at the end of lines, plus I like how the cap has a different texture from the pen, there is a translucent tip so I can see when the pen has run out of ink, and I like the way the metal clip is set up so it can fit over several sheets of paper without denting or scraping them.