This article may contain affiliate links; if you click on a shopping link and make a purchase I may receive a commission. As an Amazon Associate, I earn from qualifying purchases.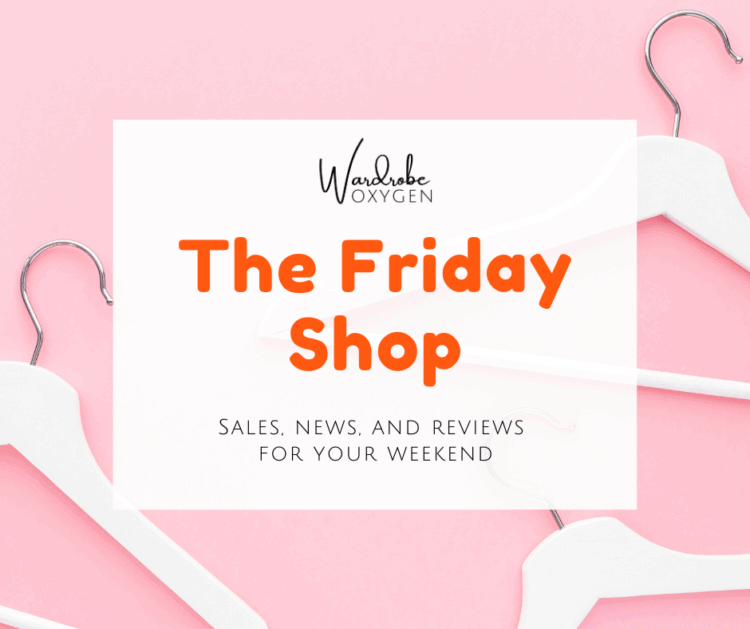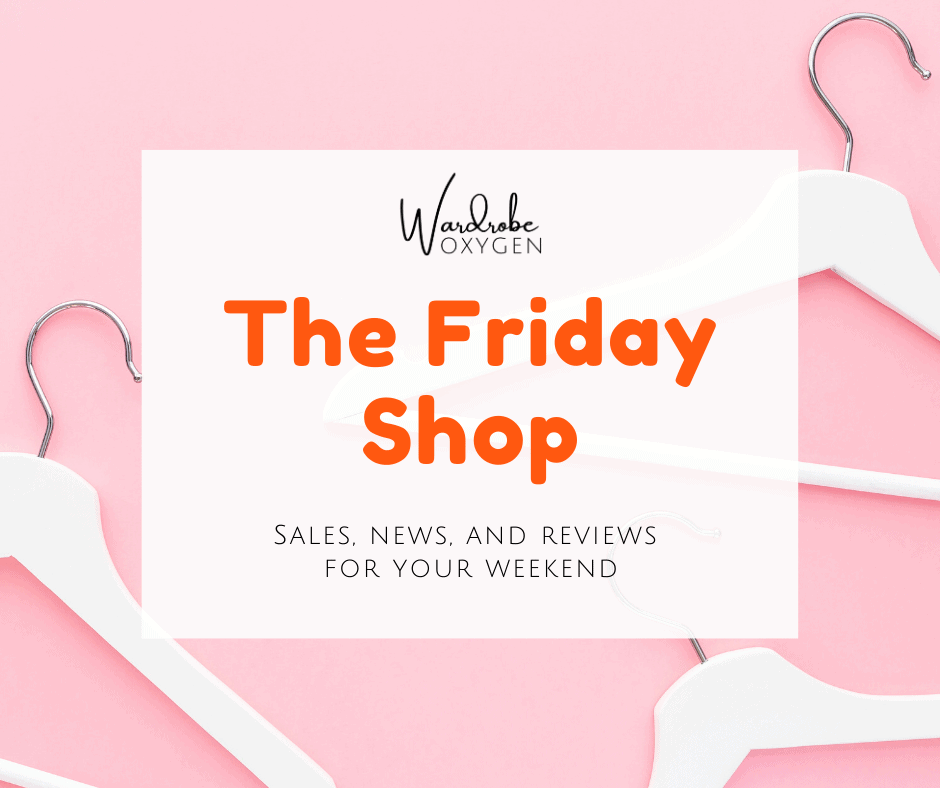 Retail News
Customers still like to shop in person, even if they only get to the curb. (The New York Times)
Cleaning up fast fashion starts in the classroom. (Corporate Knights)
Why two retail giants are buying distressed mall brands out of bankruptcy. (The Fashion Law)
Zappos now is selling L.L.Bean's iconic Duck Boots. (Footwear News) Shop the collection at this link.
How Yeti survived a pandemic — and private equity. (Marker for Medium)
Stella McCartney launches A-Z sustainability manifesto. (The Guardian)
Mark October 26th on your calendar because that's the day Betsey Johnson's collaboration with Torrid launches! (Yahoo)
Sale Alert
Shopbop has its fall event continuing through today with up to 25% off with promo code FALL20. Shopbop has extended their size range to 3XL and I shared my picks on Facebook earlier this week. Even though they have extended their size range, their selection beyond a size 12 is limited. I took their 197 pages of items and filtered to sizes XXL-3XL and it went down to 8 pages with most of it jeans. However, if you like a specific designer or are looking for something like jeans, this sale is worth a gander. They also carry shoes, jewelry, and other accessories.
Net-a-Porter has 15% off select dresses with code DRESS15.
Rack Room Shoes has buy one pair of boots, get one free. This is a good sale as it says it's boots but the link has other kinds of shoes, and is a sale for the whole family.
Bare Minerals has 25% off everything with code STOCKUP. Plus, receive free shipping sitewide and a free 4-piece gift when you spend $75+.
Bloomingdale's has a sale with ALLSAINTS at 40-60% off select styles. I love ALLSAINTS, have bags and sweaters from them and love the quality and minimalistic with an edge style.
Gap has an extra 50% off markdowns at this link.
J. Crew has up to 60% off coats and sweaters and 20% off your entire purchase with promo code WARMUP. The sale items up to 60% off are at this link. It's amazing coats, cardigans, turtlenecks, blazers, jeans, and much more. Below are some of my picks from the sale:
What I Bought and What I Thought
This week I received a gift in the mail from Soma that included this henley and these pants. They're awesome. I am wearing them right now as I type this. I'm not normally the pale pink loungewear kind of gal, but I really love it, it's so pretty without being twee. It is heathered, so it's rose and blush and mauve all marled together. They're soft and cozy but thick enough that you're warm and not all clingy and it's feminine without girly and sexy without being exposed. I have both pieces in Large, and I think if I could choose again I'd go with Medium on the pants because they have a wide waistband that is just the same fabric doubled over so a snugger fit would keep them from sliding down when sitting. Of course, because they're Soma quality, the pieces don't shrink even if you want them to! As for pant length, it's a bit long on me which means it will be just dandy for the majority of the population! As for whether this set is loungewear or sleepwear… I think that's up to you. I wouldn't wear this outside the house, but I am totally rocking them on the couch with my Birks and a pair of cozy socks!
I made a Lands' End purchase. Winter is coming and I want my family to be prepared with cold weather clothes so we can go outside and enjoy it. Everything I got for my family was great, and everything I got for myself was not and returned. I got my kid these snowpants; they fit great and were a fab price. My husband is tall, like if 37″ inseams existed on a regular basis he'd buy them but instead settles for 36″. I got him these knit pants; this is the second time I've bought them for him. They are a nice heavyweight, not jersey and not sweatshirt material. They are not going out of the house pants but they are a comfy lounge at home pant that holds up really nicely. I also got him these Squall pants and he adores them. He likes that they're not lined so he can use them for more activities, and appreciates the belt loops and the fit. I also got him this fleece in the Cool Cobalt color and it does look a little like he's a Fisher Price toy but he likes that. And then me…. I got these insulated Squall pants. I read the reviews and thought I should size down to Medium. Nope, I could barely get them over my butt and there was no way I could even consider zipping a centimeter. I'm going to get the Large Petite and see how it goes because this is one thing that is lacking in my closet for shoveling snow, winter hikes in the woods, and maybe this year I'll go sledding with my kid! So stay tuned. Oh, I also got this fleece in Large and I hate it. It's soft, but it's the weirdest fit. Snug in the shoulders, snug in the arms and then it tents out like a lampshade and hits at a really awkward length showing just a hint of crotch and butt in that way that makes it more prominent than if you're wearing something waist-length. At the time this fleece was only $19.18 and I still returned it because it was so awful. I instead ordered this fleece from L.L. Bean and got notice it shipped so I hope to have it in the Friday Shop next week.
I placed a J. Crew order. I ordered this denim shirt which I know I've ordered before and returned but my body has changed and I thought it may work now. Nope, the pockets are just at that point where the snaps look like extensions of my nipples, and the arms were so tight I couldn't bend my elbow, let alone roll up the sleeves. I also got these pants in 14 and if they weren't final sale and cost me just $19 I would have returned them because the wide leg is REALLY wide. But they otherwise fit nicely and I can see me wearing them with black flats and a black turtleneck sweater now and with a graphic tee and even a denim jacket in the spring.