This article may contain affiliate links; if you click on a shopping link and make a purchase I may receive a commission. As an Amazon Associate, I earn from qualifying purchases.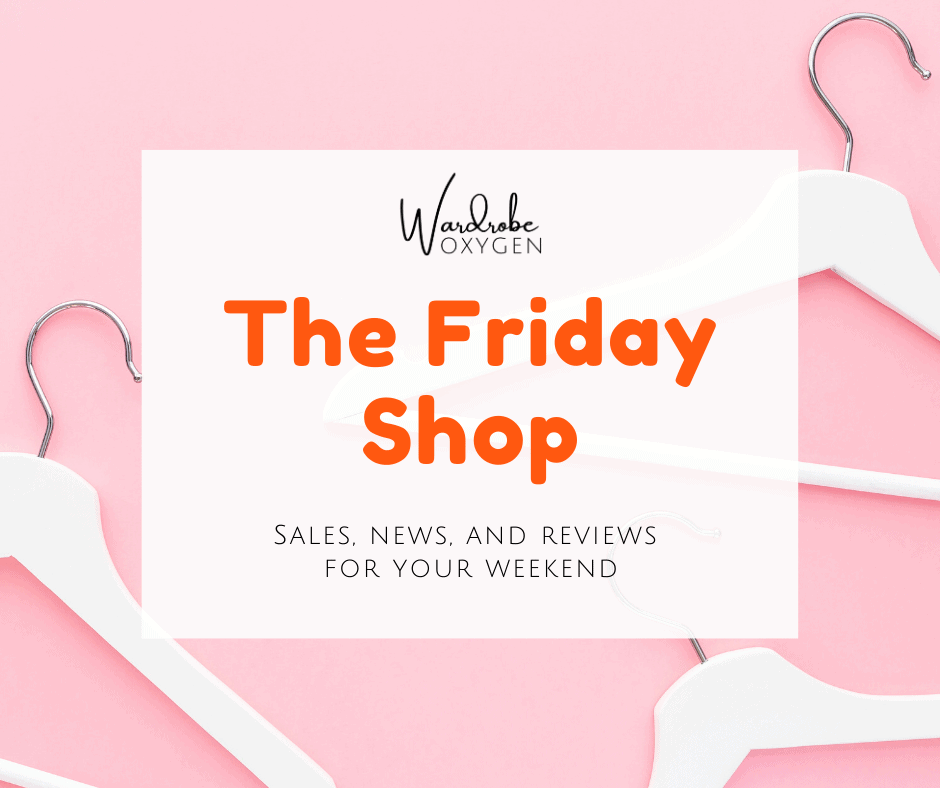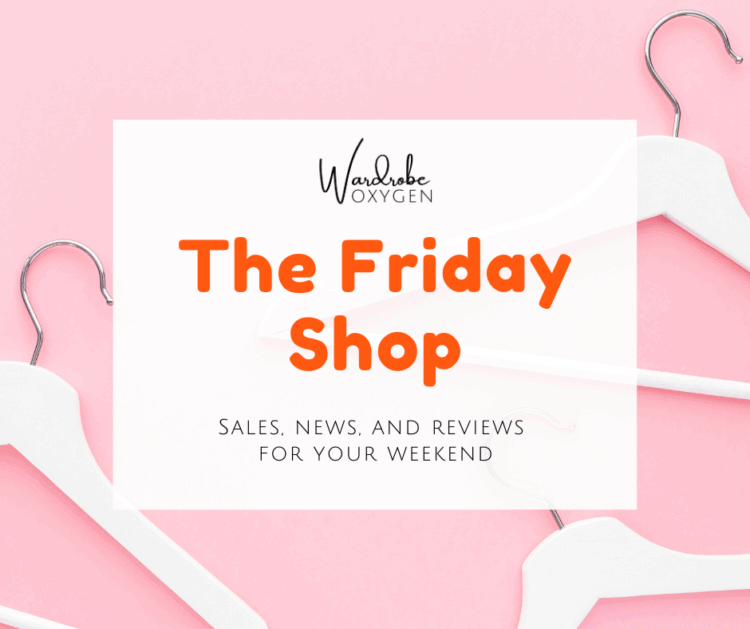 Retail News
Allbirds is venturing beyond sneakers to apparel. (Fashionista)
ThreadUp files to go public. (Retail Dive)
An Instagram call-out against WeWoreWhat has turned into a declaratory judgment suit. (The Fashion Law)
Saks Fifth Avenue is approaching their holiday windows differently this year. (Fashionista)
American department stores are lagging behind on sustainability efforts. (Glossy)
Sale Alert
J. Crew Factory has up to 60% off absolutely everything with 50% off new arrivals. This sale is worth a gander as J. Crew Factory has pretty good quality (I'd say equal to or better than LOFT), great prices, offers sizes up to 3XL with petite options, and the style is perfect for working from home, the office, or the classroom with many casual, festive, and weekend options. Below are some of the items that caught my eye; please note this was written prior to Friday so some prices may have changed: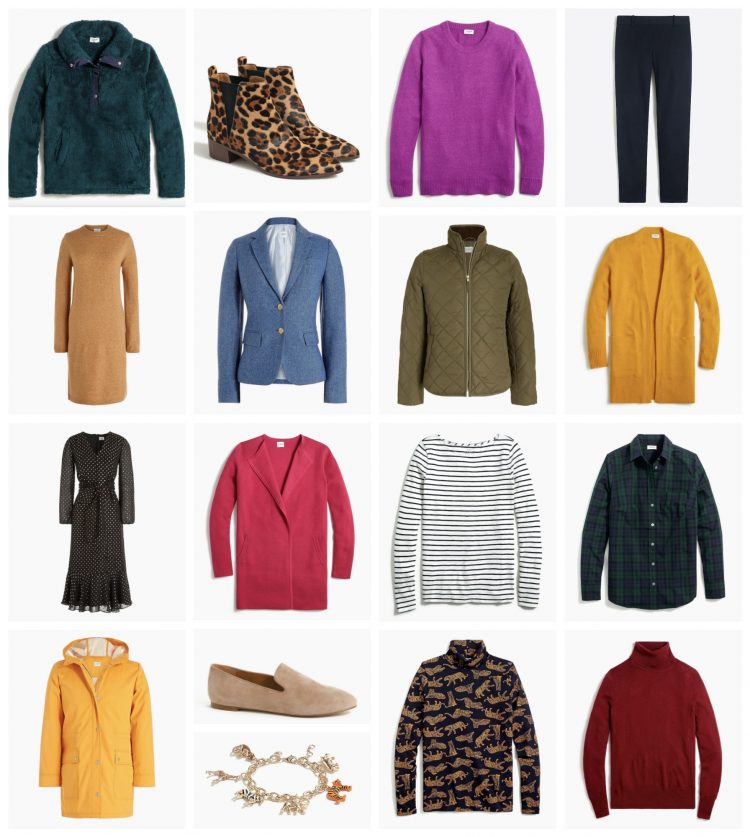 Row 1: Sherpa pullover, 4 colors, less than $40 | Calfhair booties for $119 | Super-soft sweater in 8 colors for less than $40 | Stretch cotton ankle pant in two colors for less than $35
Row 2: Super-soft sweater dress in two colors for $44.50 | Herringbone blazer in three colors and petites for $62.50 | Quilted puffer, two colors for $64 | Open-front cardigan in three colors for less than $55
Row 3: Sparkly party dress, petites available, less than $60 | Machine-washable sweater jacket in 5 colors and petites for less than $60 | Striped tee for $19.50 | Festive stretch poplin plaid shirt for less than $30
Row 4: Raincoat that many of you have said is great, three colors for $39.50 (and petites) | Suede smoking loafers for less than $70 | Darling charm bracelet for $13.50 – would be a great gift for a tween, teen, or animal-loving adult! | Tissue-weight turtleneck available in a bevy of different prints for less than $20 | Merino-blend turtleneck available in four colors for just $39.50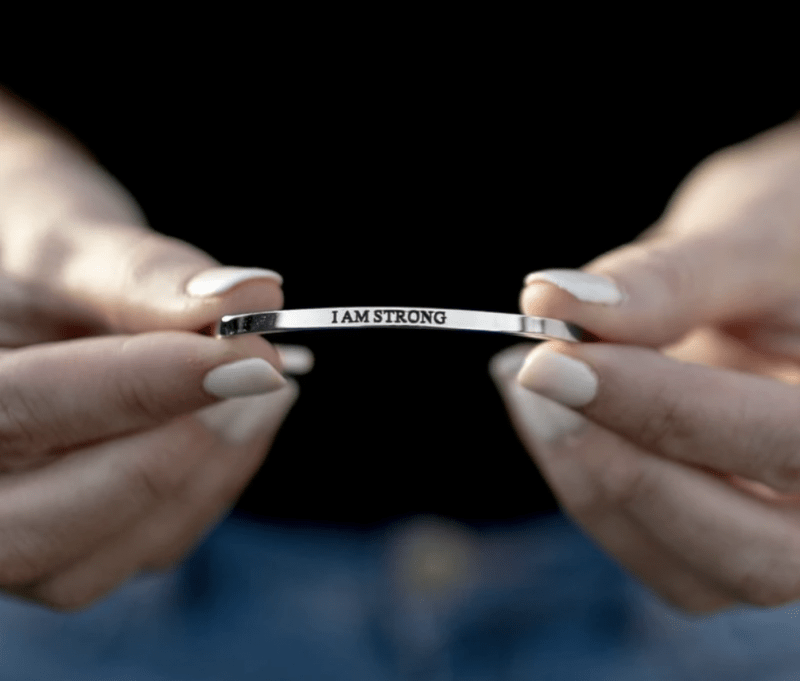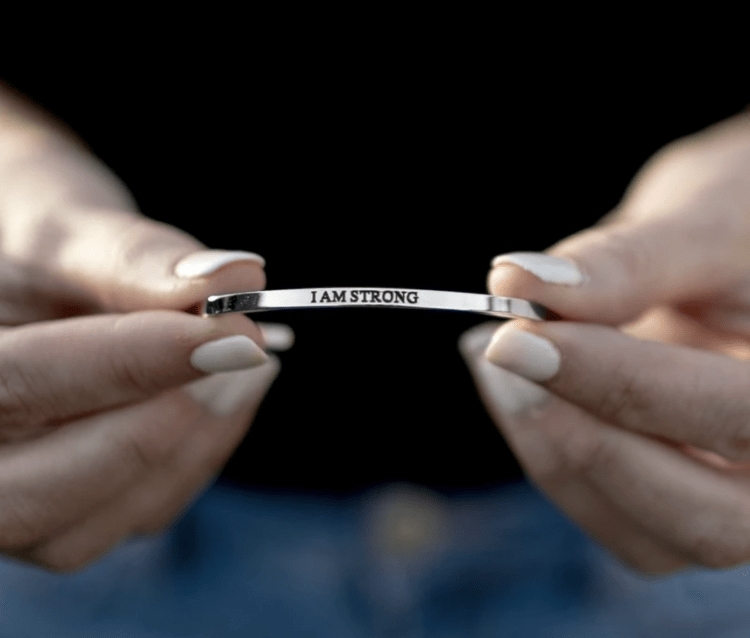 Metal Marvels has 30% off their "I Am" collection. You can access the collection at this link; use HELLO30 at checkout for the discount. I am a fan of Metal Marvels, a woman-owned small business that offers motivational, snarky, and badass messages on bracelets (I have this one) and other jewelry as well as t-shirts, accessories, desk products, and more. 10% of every order is donated to charity.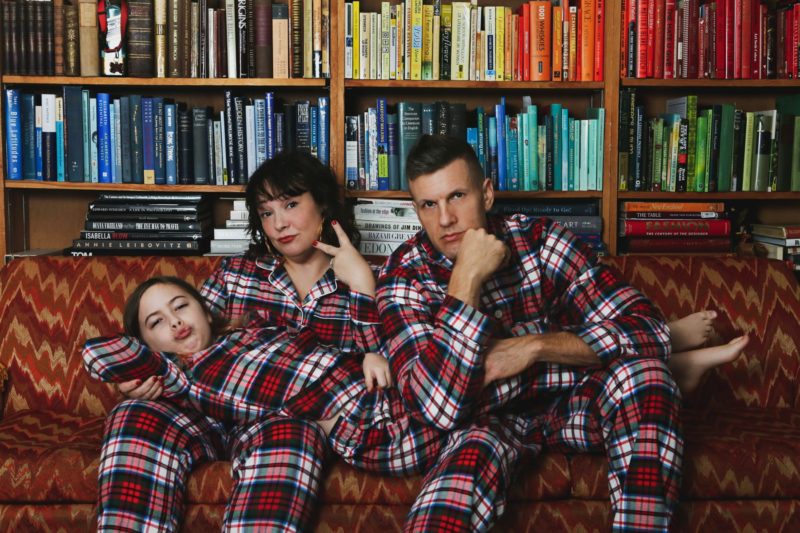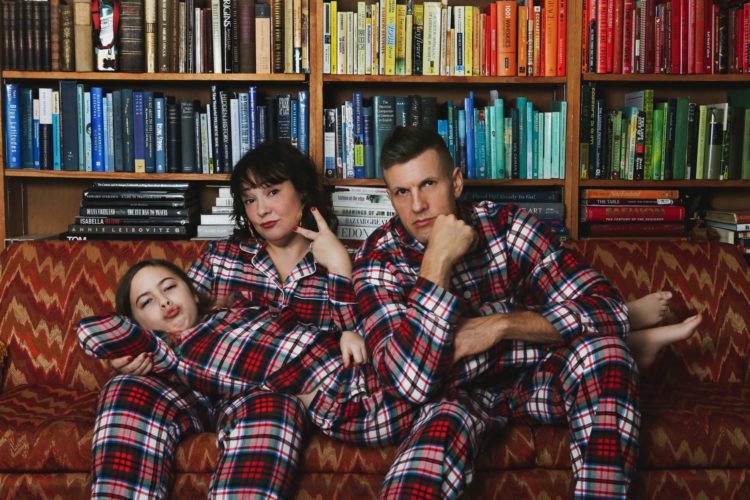 Lands' End has 40% off your purchase with promo code BAT and free shipping on any order over $99. This deal is through the 28th. Last week I shared I got some items at Lands' End and some were hits and some were misses; this week I got in the Squall Pants for me in Large Petite and they fit perfectly! I also got our family matching plaid pajamas again; we had them two years ago and while they still fit me and my husband and are still worn and look great, our kid has outgrown hers. Can you believe this year I ordered her adult sizing? They grow up so fast! And as I made the link for the family pajamas I realize I left out our dog, Oscar. Looks like I'm making another order this weekend so he can join in on the family matching fun! And do I need a pair of plum-colored cashmere-lined leather gloves?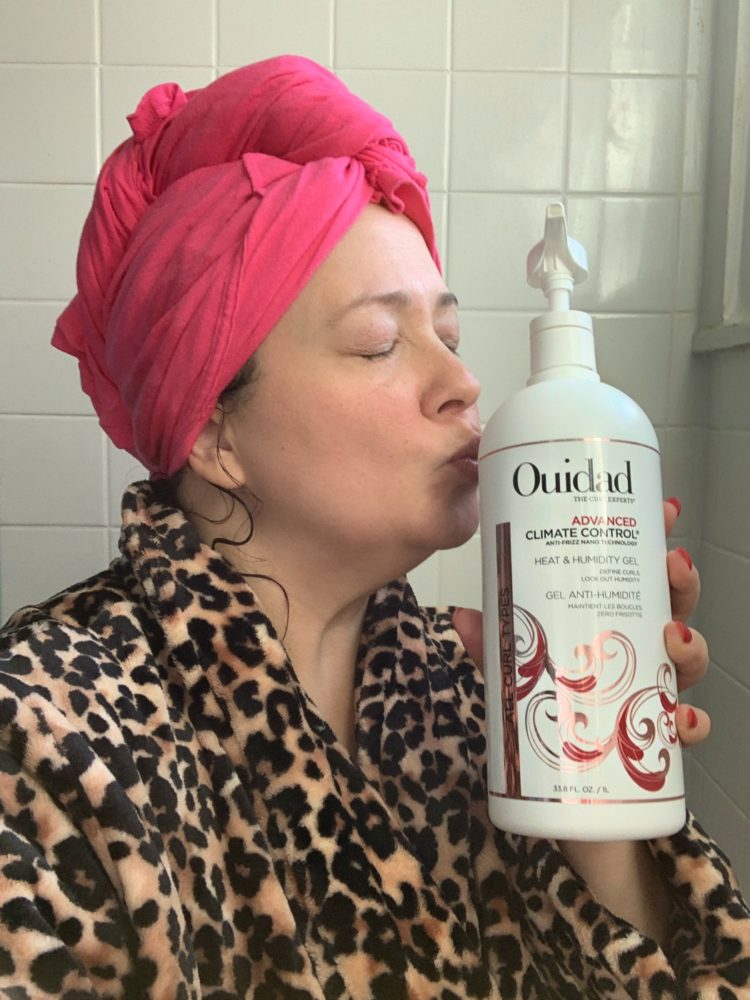 Ouidad has 25% off curl care products at this link with promo code CURLCARE. Plus, with any order of $65 or more you will get a free Curl Shaper Travel Trio.  While I am currently using LUS for my curls (read my LUS Haircare review for fine curly hair), I do like Ouidad very much (read my curly hair routine using Ouidad).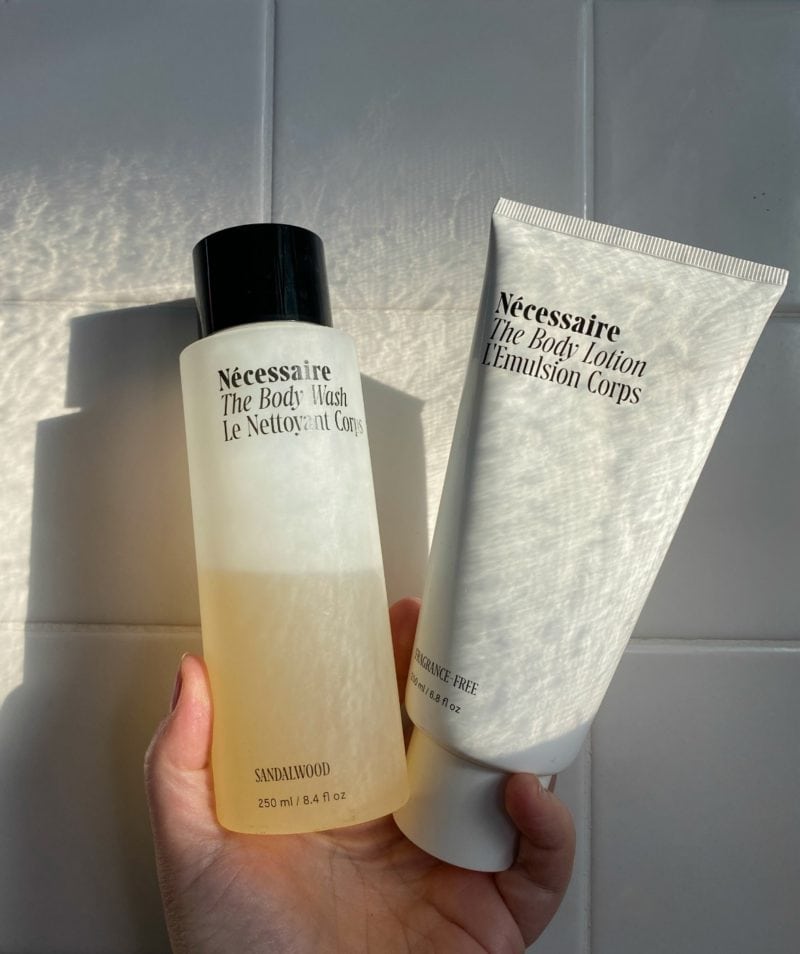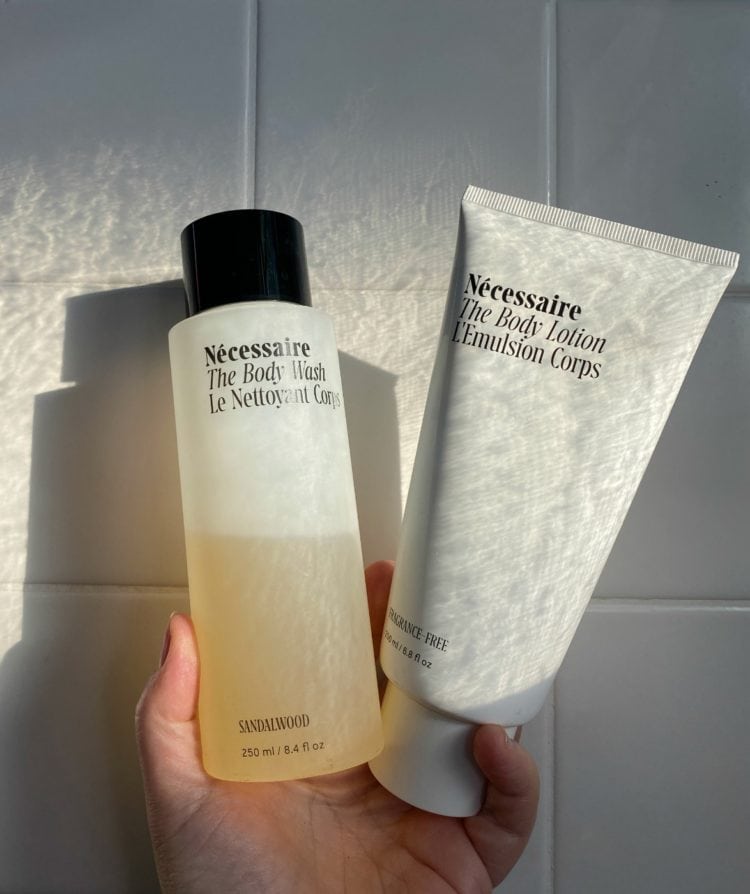 Nécessaire saw that I love their body care products and in thanks is offering Wardrobe Oxygen readers an exclusive code for 10% off this weekend only. Use WARDROBE_OXYGEN at checkout and get it off your entire purchase. I haven't tried a product from Nécessaire that I don't love. Their body washes are hydrating and leave skin soft and smell amazing (though they also have a fragrance-free version), their body lotion is so incredibly hydrating without being greasy, they also have a lot of other products like their highly-rated aluminum-free deodorant I may try when I run out of what I have. I keep saying this, but the holidays are right around the corner and with shipping issues we've all seen it's smart to shop early. These are products that will be well-received and Nécessaire has a few bundles that make the price even nicer!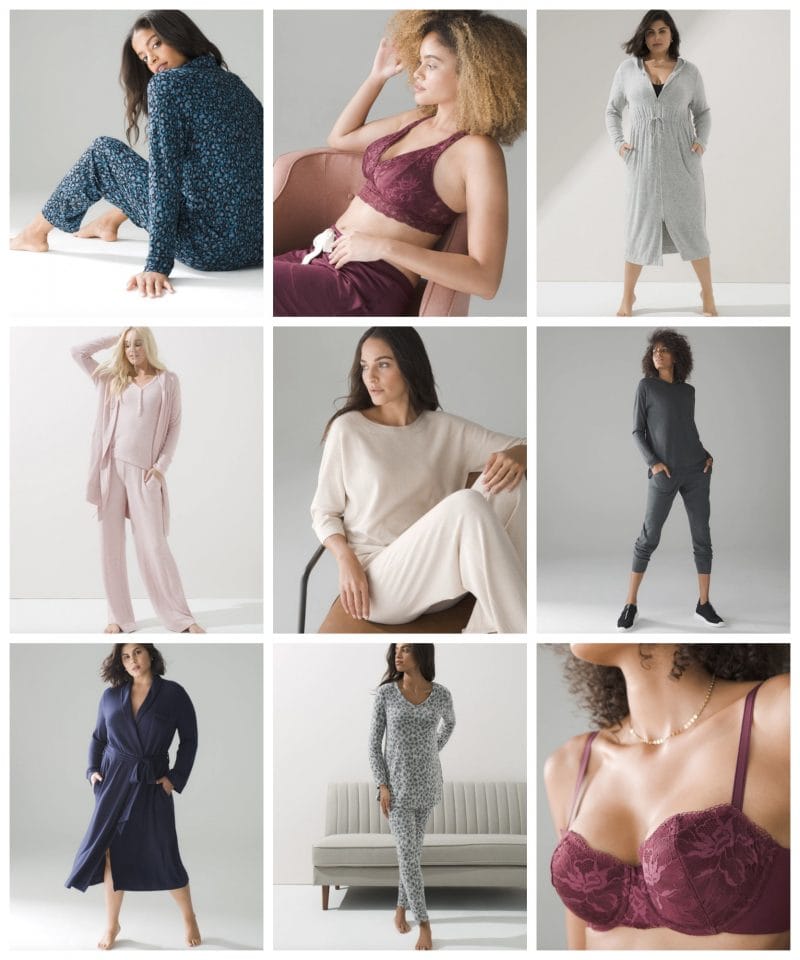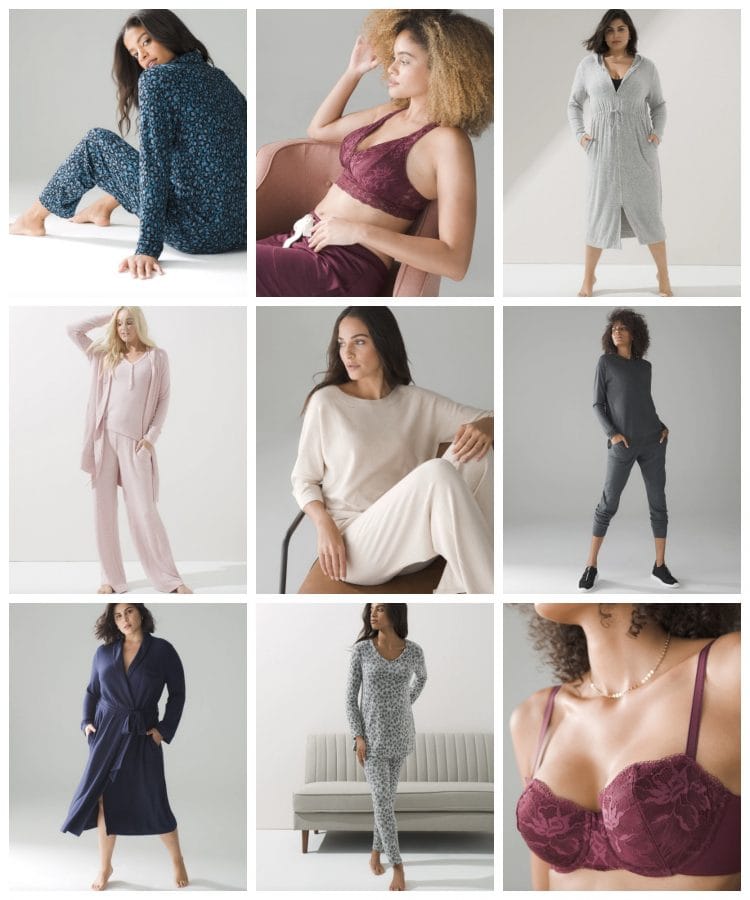 Love these leopard Cool Nights pajamas | A bralette that is pretty and supportive | Genius zip-up hooded robe
I have this set and love it | Chic lounging sweater and matching pants | I think I need this hoodie and jogger set in my life
I have this robe in black and adore it | Cozy and cute PJ set | Beautiful and supportive bra up to 42 DDD
Soma is having a major sale this weekend: buy one get one 50% off! This is for your ENTIRE PURCHASE, not just one style of undies or pajamas. This sale is only through the 27th so shop early. Again, remember the holidays are around the corner because Soma offers some great gift ideas. And BTW, I am typing this while wearing this t-shirt which is by far my favorite white tee and has been for at least a year.
What I Bought and What I Thought
I've been so tempted by Allbirds, I love that they're sustainable and comfortable and have minimalistic looks that work with a lot of personal style aesthetics. I thought my feet would be too wide for them but then I read some reviews that they're good for wide feet. I ordered their Wool Loungers, really optimistic. So optimistic I featured them in my work from home capsule wardrobe as a replacement to the ugly slipper shoe thing I have been wearing. Yeah… my feet are too wide as well as too high volume. These fit similar to Nike in that they sort of curve in versus being straight… my feet don't curve. However, if you have normal to slightly wide feet that aren't super high volume, these shoes are soft and comfy and feel amazing. I could get my foot in them, it just wasn't pretty and that curve aspect I know would not be comfortable in the long run. That being said… Karl may be getting a pair for Christmas!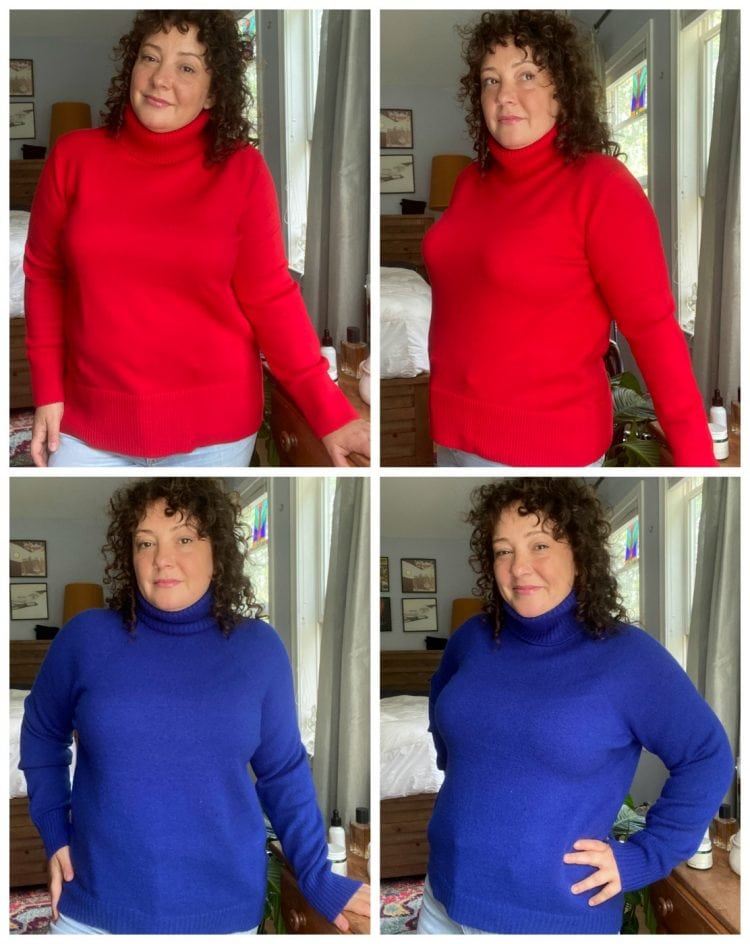 I was looking for a cozy turtleneck sweater. Something thicker than a merino or cashmere, something more relaxed in fit, something I could wear half-tucked into my faux leather joggers with sneakers, with regular knit joggers and cozy socks, or with a pair of ponte leggings and tall boots. I wanted a bright cheery color that would make me feel happy, and maybe a little festive with the holidays. I ordered these two sweaters: this red one from Banana Republic, and this blue one from J. Crew. Both I ordered in Large Regular. The red one is regularly $89.50 but I got it on a sale for around $65. It is 55% cotton, 23% recycled polyester, and 22% polyester and machine washable.  The blue one is regularly $95 but I also got it on sale for around $65. It is made of polyamide/merino wool/alpaca/elastane and hand wash only but I have a crewneck in this same yarn and I have machine washed on gentle and line dried without issue. At first glance, these sweaters look exactly the same but the smaller details are what makes one way better than the other.  First things first – the turtleneck. As a petite woman with broad shoulder and a full chin, turtleneck length is important to me.  The blue one is just too long; I could fold it in threes and still have a substantial about of turtle going on. The red one is not only a better length, it is slightly looser and a more dense fabric so it sits away from my neck without looking like it's sitting from my neck. That makes it more comfortable while still being warm and cozy. The blue sweater is a spongy soft fabric, and as you can see is thinner and you can more see the outline of my bra, belt loops, etc. And while it is a soft fabric, it's also a bit itchy. And the sleeves are far longer than that of the red sweater.  The red sweater is a more dense and thick fabric, and it feels far more expensive. The red sweater has shoulder seams, the blue sweater has raglan sleeves. For me, the red sweater from Banana Republic is a far superior sweater and a better piece for your money.
Have you made any great purchases, scored some good sales, or have a warning to fellow shoppers? Do share in the comments!