This article may contain affiliate links; if you click on a shopping link and make a purchase I may receive a commission. As an Amazon Associate, I earn from qualifying purchases.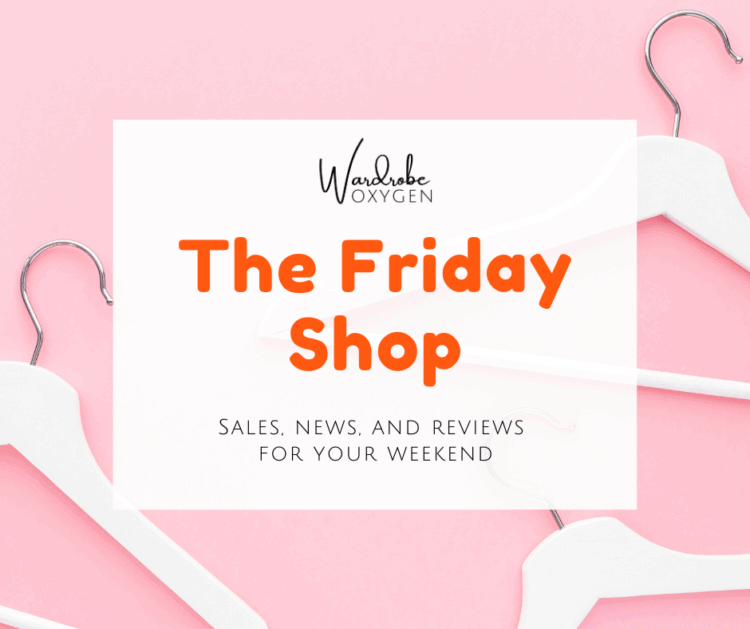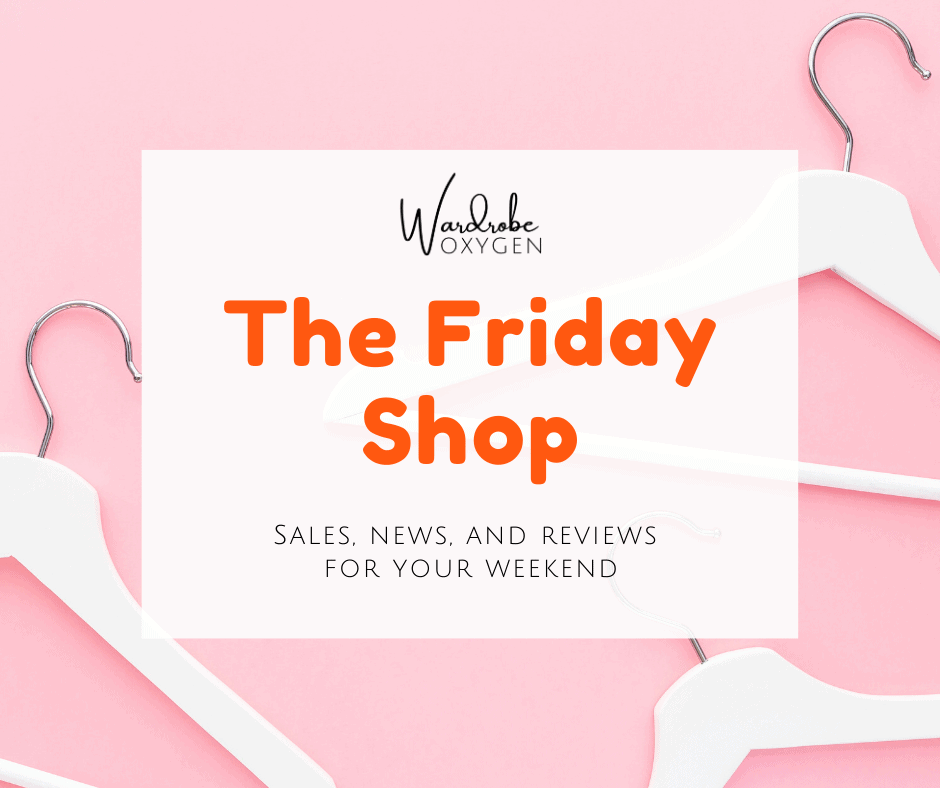 Sale Alert
IT Cosmetics has if you spend $50+ you'll get 20% off, $75+ and get 25% off, and $100+ and you'll get 30% off your order with promo code ITSROSY. Plus if you spend $100+ before discounts, you'll get a free IT Cosmetics Rosy Tone Kit which includes Confidence in a Cream Rosy Tone Moisturizer, Je Ne Sais Quoi Hydrating Lip Balm Treatment, and a free Santa's Secret Surprise.
Equilibria has 30% off their remaining stock of gift sets and seasonal flavors of their CBD drops. Who says these have to be gifts or just for this season? I see it as a fab deal. And if you're a new customer, use WARDROBEOXYGEN at checkout to get an additional 15% off your order.
I Support the Girls has two limited-edition clutches available. Designed by Katherine Hegarty, all proceeds benefit I Support the Girls, a nonprofit organization that provides menstrual products and bras to those in need. Purchasing one of these clutch purses (a portion is tax-deductible) will provide menstrual products for 28 people in a year. Get while they are still available!
Follain, the best destination for clean beauty, is offering a Deluxe Organic Bath Co. Nourish Night Balm with any order of $50+; you'll also get free shipping.
eShakti has 40% off the entire site, and I think this sale ends at the end of today. It's worth a check. I am a fan of eShakti, whether it's custom measured clothing or buying sized pieces. Their size range, their simple included customizations of length and sleeves and such, and their easy return policy have made me a customer for years.
Nisolo, the ethically made footwear company has 16% off sitewide with promo code RSTYLE. They also have free shipping on orders over $250.
From the Mailbox
This wasn't exactly in my inbox, but from the comments. Yesterday's post showcased a rainbow ikat quilt and sham set on our bed and a few asked where it came from. Each time I feature this bedding I get questions.
Unfortunately, I bought this set several years ago. I got it at Nordstrom of all places. Nordstrom is one of my favorite places for bedding; they have a lot of "basic" stuff and in between some really cool and unique gems. And they often have sales where you get items cheaper at Nordstrom than discount big box retailers!
I searched the internet to find quilts that are a similar concept to the quilt we have on our bed:
What I Got and What I Thought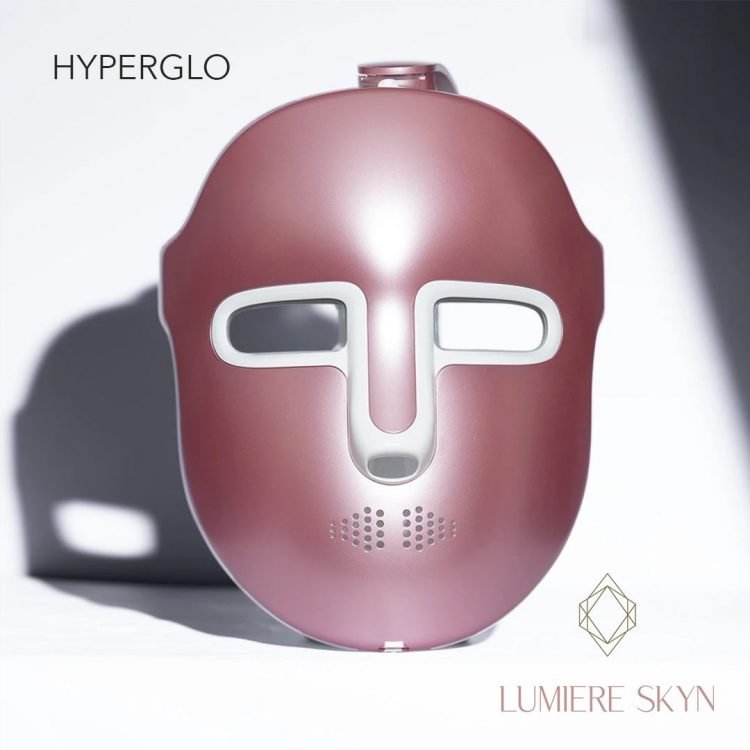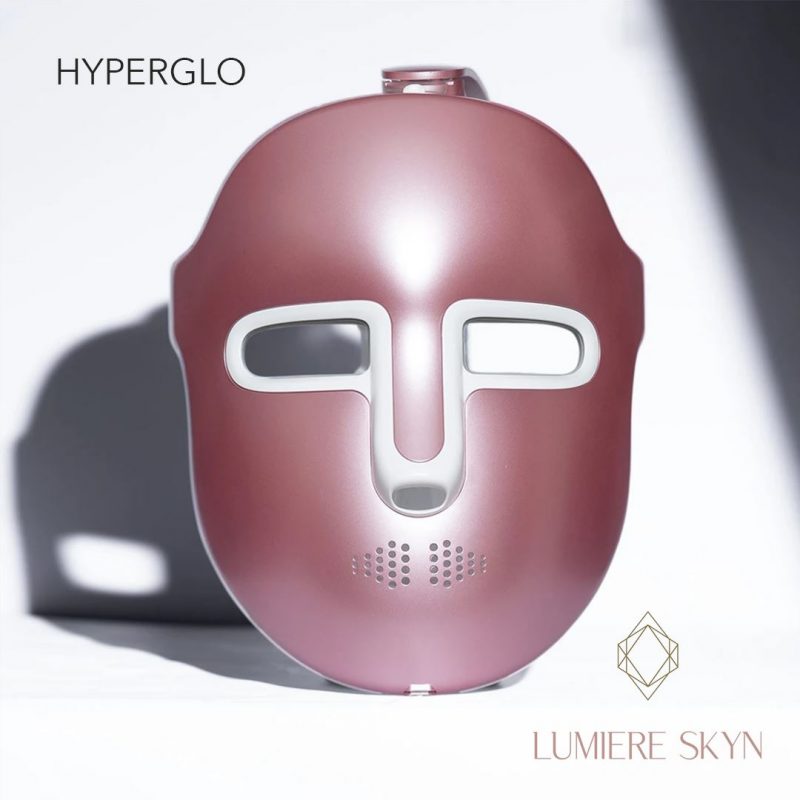 If you follow my Instagram Stories, you know I've been looking like Toni Stark every morning using the HyperGlow from Lumiere. It's one of those LED light therapy masks. Unlike many where you have to choose red lights (collagen production), blue light (acne and inflammation reduction), or amber light (pigmentation), this one offers all three.
The HyperGlow isn't claustrophobic, which is a description I've heard from many other light therapy mask users. It's easy to see through it (I wear it while going through social media or watching the news), it doesn't press against my eye sockets or anywhere on my face, it's easy to walk around while wearing it, and it's very easy to breathe from my mouth and nose. It's shaped to protect the eyes from the light and be able to function while wearing it (though no drinking or eating!).
I have no idea if it actually works yet. This isn't something that will make an impact overnight, but I will be using it for a few weeks and will be providing a detailed and honest review at that time.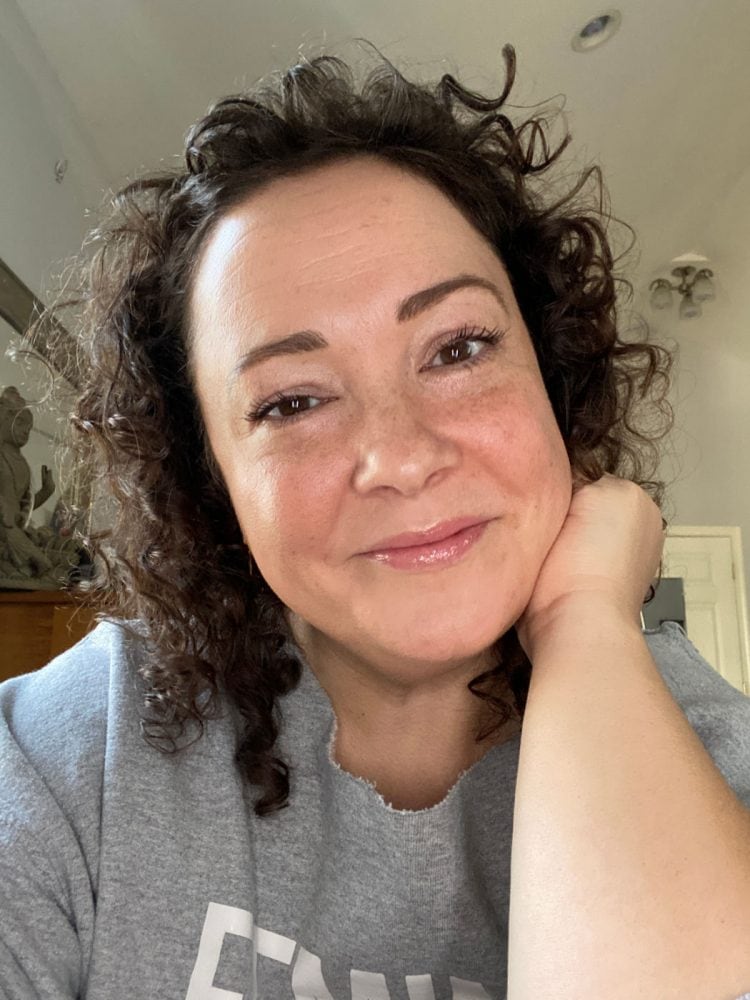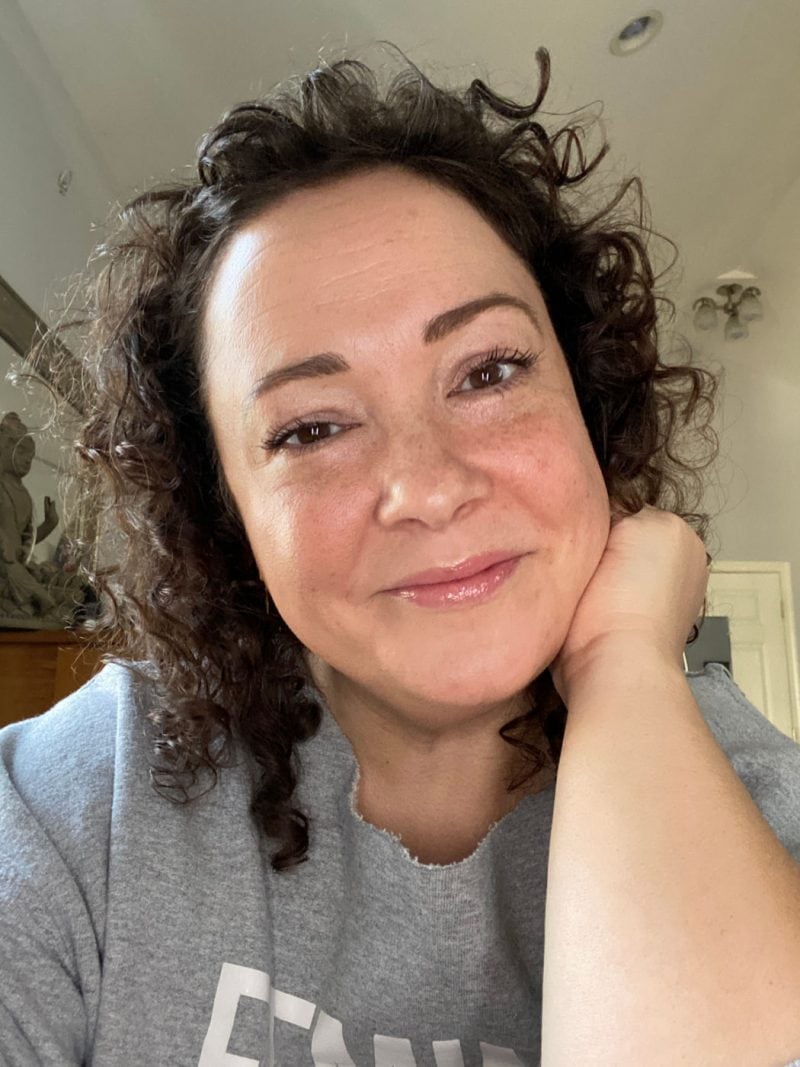 If you follow me on Instagram you also know I am trying out Trinny London cosmetics. Y'all have been pushing me to try it for a long time and I finally caved in. While I love Cicapair, I don't love the limited skintone range. I'll be doing a whole post about this soon, but I got the BFF Cream in Light, BFF De-stress in Claire, and Eye2Eye in Virtue and so far I am a fan!
The BFF De-Stress comes in 12 colors and is what I was looking for – a bit of coverage and an airbrushed finish that is more than a tinted moisturizer but less than a BB or CC cream. The BFF Cream is like Cicapair Light, but comes in five colors. The Eye2Eye is NOT what I think I would want but I also love it.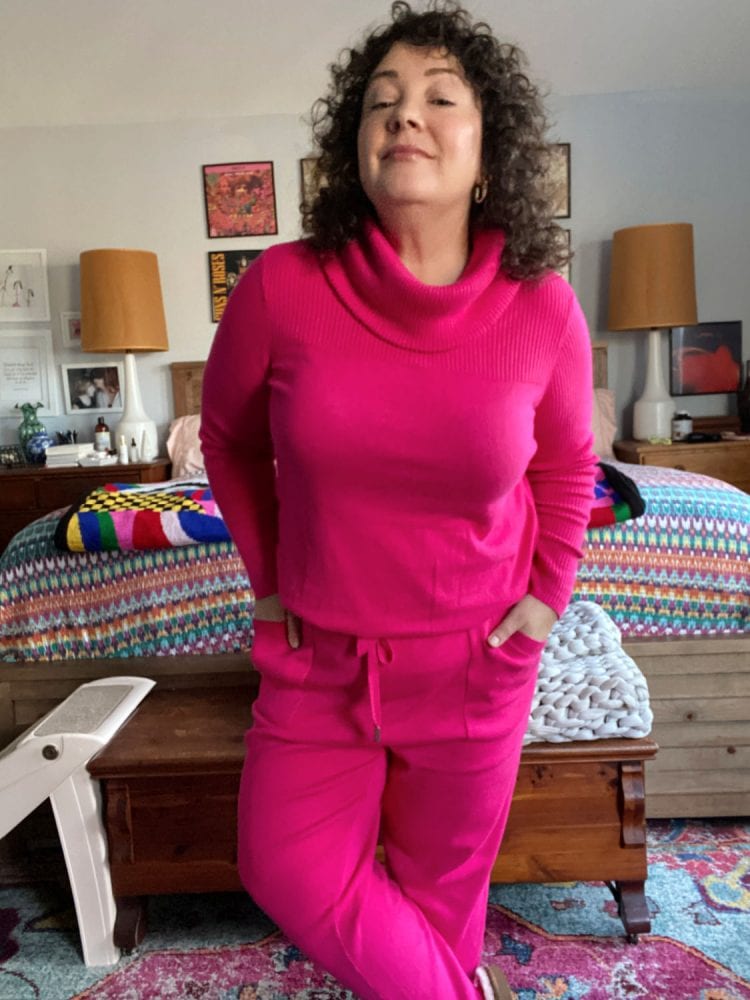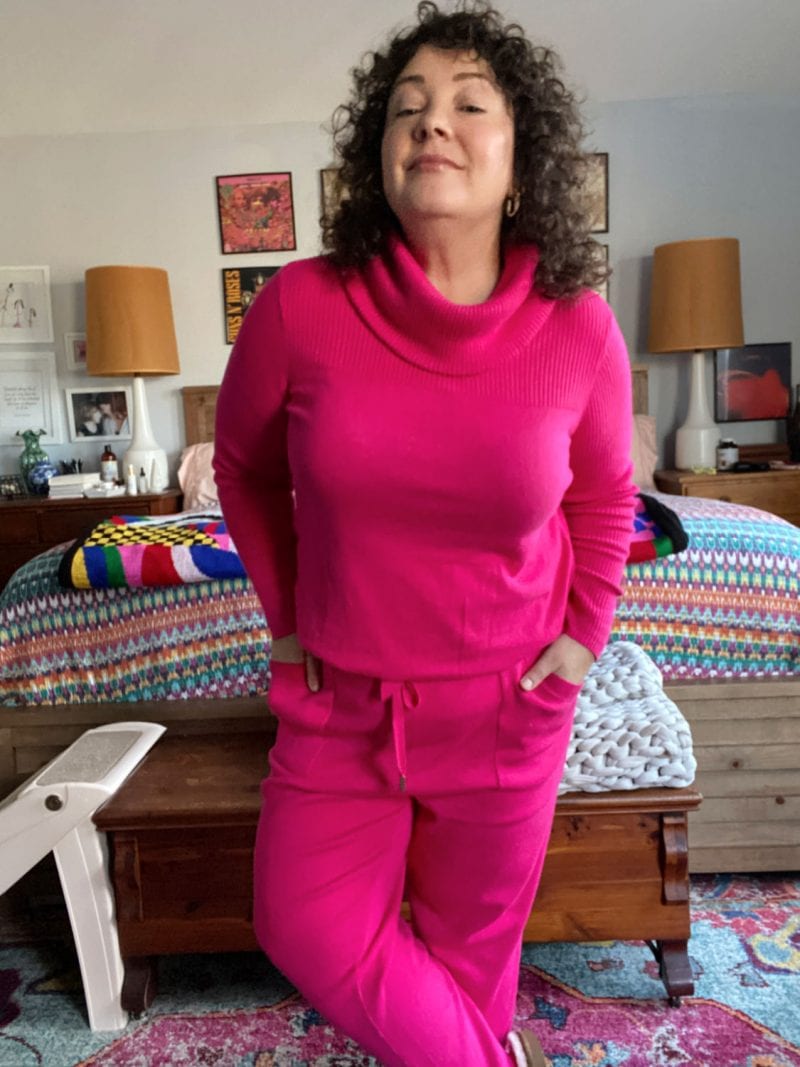 You know I am a Chico's ambassador and with that, I get to pick out an outfit or two each month to feature on Instagram. When I was perusing their New Arrivals I saw this – a cotton-cashmere blend jogger set! And it's not beige or clay or seafoam or gray! And it's machine washable!
This is the link to the top, which is a cowl neck and a tunic. This is the link to the joggers. Here is the same fabric and color in a top without a cowl neck. They come in four colors, up to size XXL/size 4 for Chico's (for reference I am wearing size 2 in both pieces). Several colors also come in lengths and petite/tall sizing. Not itchy, very soft, if in doubt size down. I haven't washed yet, but plan to wash on gentle and air dry.
Chico's is 40% off. The promo code is 64888 but the code is all over the website. And if these pieces aren't your style but you too want some sweater jogger sets, there are a bunch of mix and match pieces right now at Chico's, I have most of them in the widget below: