This article may contain affiliate links; if you click on a shopping link and make a purchase I may receive a commission. As an Amazon Associate, I earn from qualifying purchases.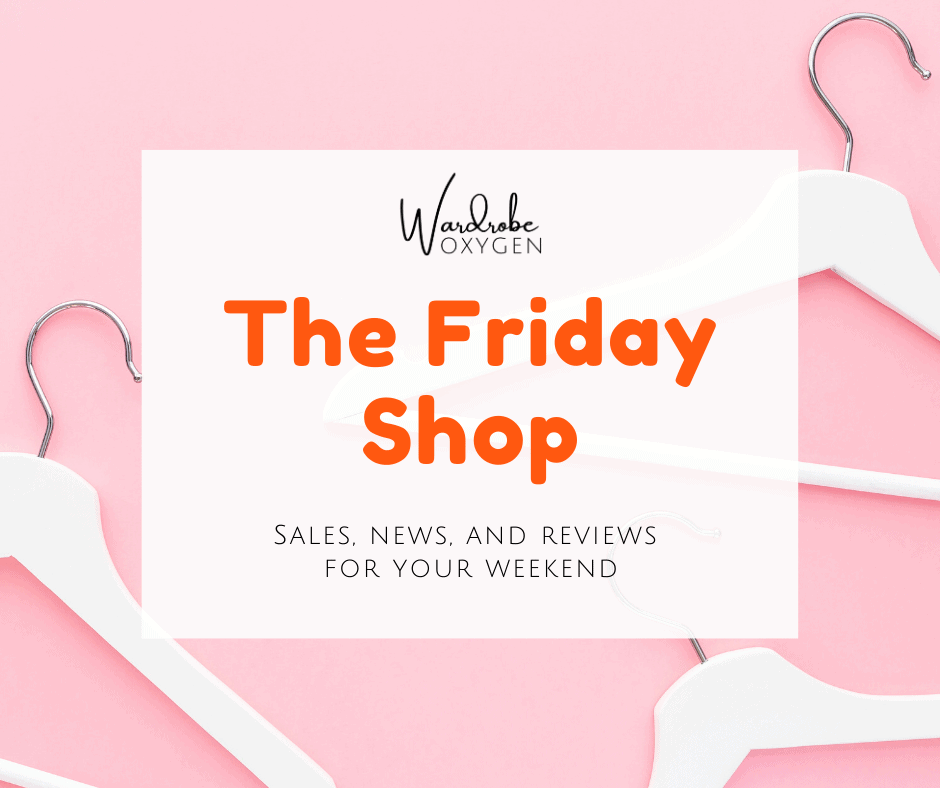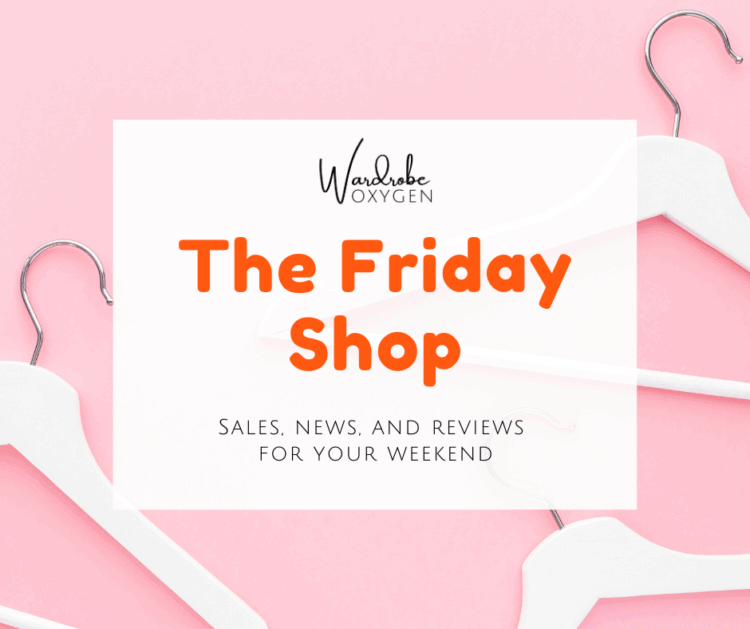 I took the second half of Wednesday and yesterday off the blog and social (except for Twitter) because with such important news happening in our country, I didn't want to be a distraction. Over this 'demic, I have been happy to be a distraction while also providing thoughtful and helpful content, but some days… we need to be aware. And what happened at the Capitol on Wednesday and the news about it yesterday, that should have been your focus.
It's hard to know how to handle content when you're a fashion blogger and the world is on fire. I live just a few miles from the D.C. city limits and have friends who work inside The Capitol and in buildings in the area. I have friends who dealt with American terrorists terrorizing them and their neighborhoods this week. I am disgusted, but sadly not surprised.
And unfortunately, I know this week isn't the end of their disrespect for our country, our laws and Constitution, and their hatred, vandalism, and violence. We all need to continue through this. We have to get up each day, we have to get to work. We change sizes and lifestyles and priorities, and with it our wardrobes also change.
I will continue to share the same content I always have, but when I feel it is a distraction from what we as a people need to focus on, will remove my voice from the chatter. As I shared Wednesday night on Instagram Stories, privilege is being able to enjoy a distraction in the midst of unrest. And privilege is what has brought upon this American travesty.
From the Mailbag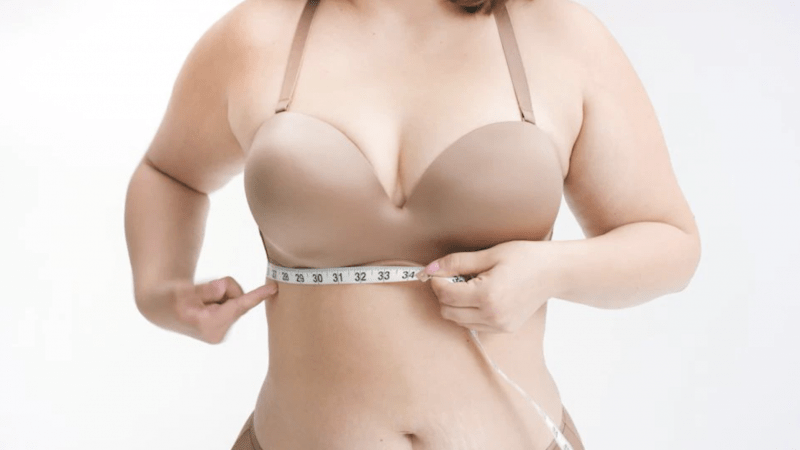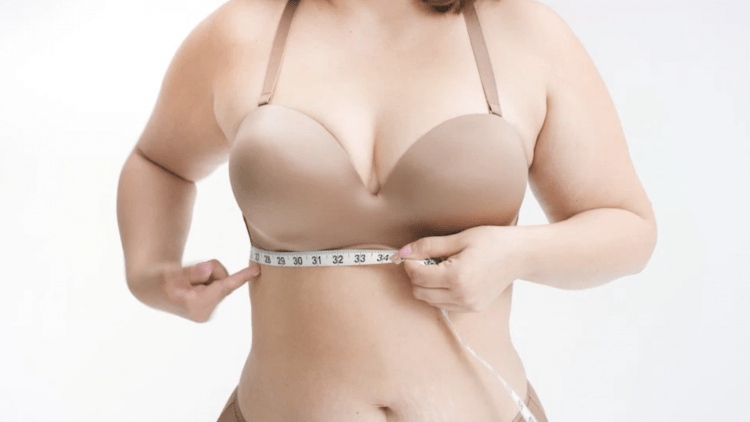 "I am in desperate need of a bra fitting and new bras. What are my options with Covid?"
I think many of us are finding that after several months with a different lifestyle we are in need of a proper bra fitting. Even without a major pandemic across the globe, we all should be fitted for bras once a year as our size changes with activity level, age, weight loss and gain, gravity, and much much more.
If you are comfortable enough to shop in person, my recommendation is finding a bra speciality boutique in your area. Any that are open are making efforts to keep the experience as safe as possible. Some examples of intimates boutiques in this area:
That being said, I fully respect the desire to not entire a store, no matter their 'demic protocol. For that situation, I cannot recommend the Reddit subgroup A Bra That Fits enough.
Reddit can be overwhelming for those unfamiliar with this site. No worries, you don't need an account or to do anything but read to benefit from A Bra that Fits. This link will provide you with a Beginner's Guide to A Bra that Fits.
That too can be a lot to digest, so if you scroll through it and just can't deal with it all, head over to their bra calculator at this link. This link will tell you how to measure yourself accurately, you enter your measurements and a few additional details and will be provided your bra size. I have used this calculator many times as have Wardrobe Oxygen readers and community members and have found it very accurate, even more accurate than some bra fitters at stores.
My Current Favorite Bras:
Sale Alert
Equilibria CBD: 50% off Subscriptions
I shared at the end of December that Equilibria CBD had a sale of 50% off with new subscriptions. I just found out that they extended this sale through today/Friday, January 8th. Use this link and code wardrobeoxygen50 at checkout to get 50% off a new subscription.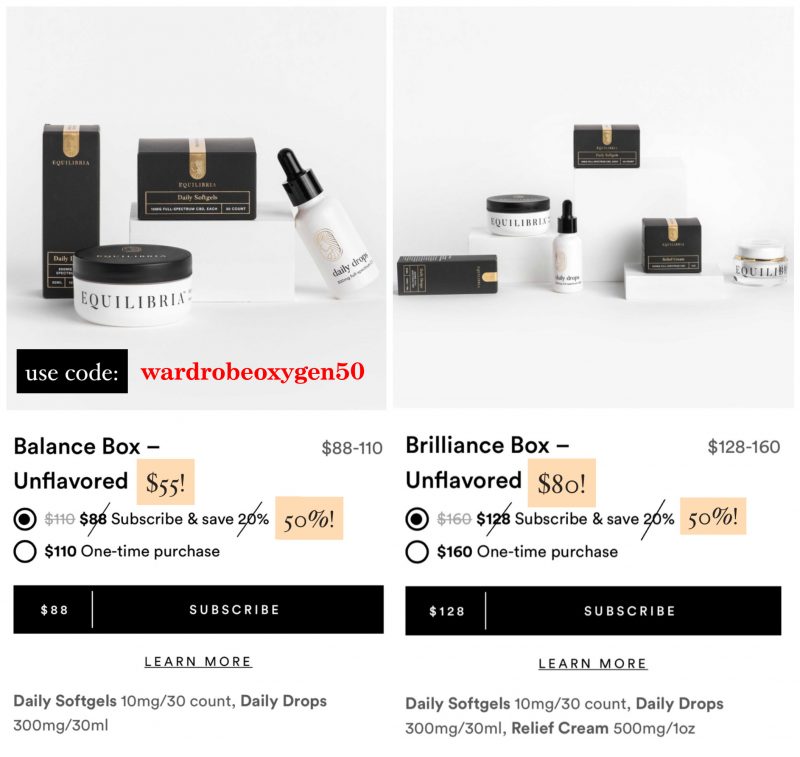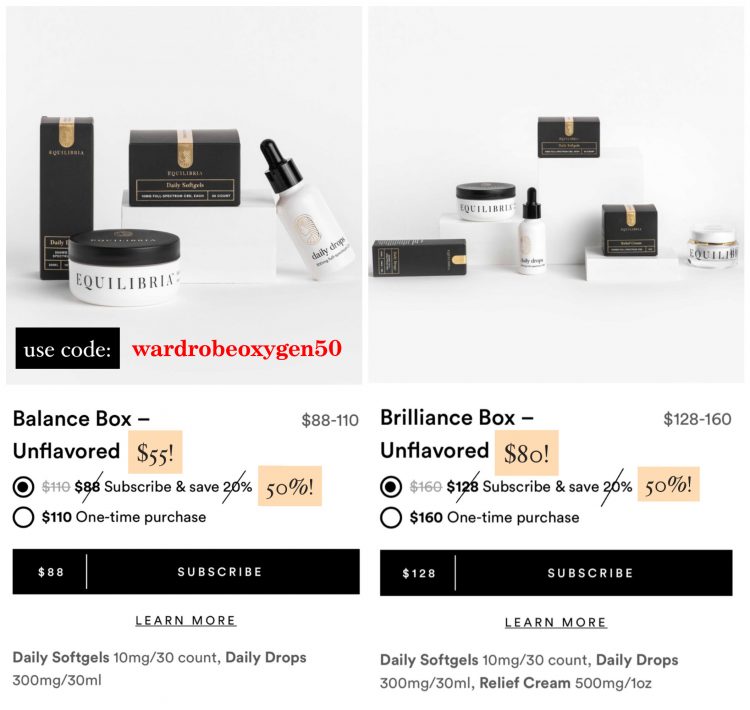 I am a fan of Equilibria CBD over other CBD brands because of the quality and customer service. I came to this CBD brand as a skeptic; read my original Equilibria CBD review. Equilibria CBD is sourced from a single farm, and the land was fallow before they began growing hemp for their CBD. This is an organic farm, so you are getting a consistent and quality product. Also, every Equilibria customer has access to a Dosage Specialist; you get a phone call with a CBD expert to discuss how the products are working for you, what your goals are with CBD, and any questions you have about the products, effects, or CBD in general.
Subscriptions make sense not only because it's cheaper (50% cheaper the first month and 20% cheaper every month after that), but because CBD works best if you use it consistently. I take CBD orally every day and it helps with anxiety, sleep, and especially inflammation. I now use CBD topically on my back and knees before workouts; my husband takes it orally for workouts to prevent inflammation.
I even signed my mom up for a subscription during this promo, I think it's such a good deal. There were some questions when I originally shared this deal and got clarification from Equilibria:
If you receive an error message when trying to use the discount code, remove the code from the coupon code box as our system may have automatically applied it. This may fix the error.
The 50% discount code is half off the retail price when you purchase the subscription, not 50% off your entire purchase.
To get this discount you need to either use this link (which should automatically enter the code and you'll see it in a mint green box at the top of your shopping cart) or my code which is wardrobeoxygen50.
I shared with a few of you in my Instagram DMs when you asked about this deal if you used Equilibria a while ago but now want to subscribe. Did you know that periods don't matter in Gmail email addresses and because of this, you technically have multiple email addresses? Confusing? Check out this article from the New York Times on the subject. This is just a super helpful tip that I learned a bit ago and have used for multiple situations.
Talbots: Red Hanger Sale
If you haven't shopped the Talbots Red Hanger sale before, you are missing out. The sales are amazing on really amazing merchandise. Through the 24th, Talbots has an extra 50% off markdowns, PLUS sweaters as low as $19.99 and pants as low as $29.99.
I own a lot of Talbots; over the years it has remained one of my favorite clothing retailers for fit, quality, and classic style that morphs into whatever personal style I feel like rocking. This is a sale where you do not want to wait because once it's sold it's gone. So don't get angry if my picks are no longer in stock; I wrote this last night to be as close as possible to launch time but I can't control what people buy.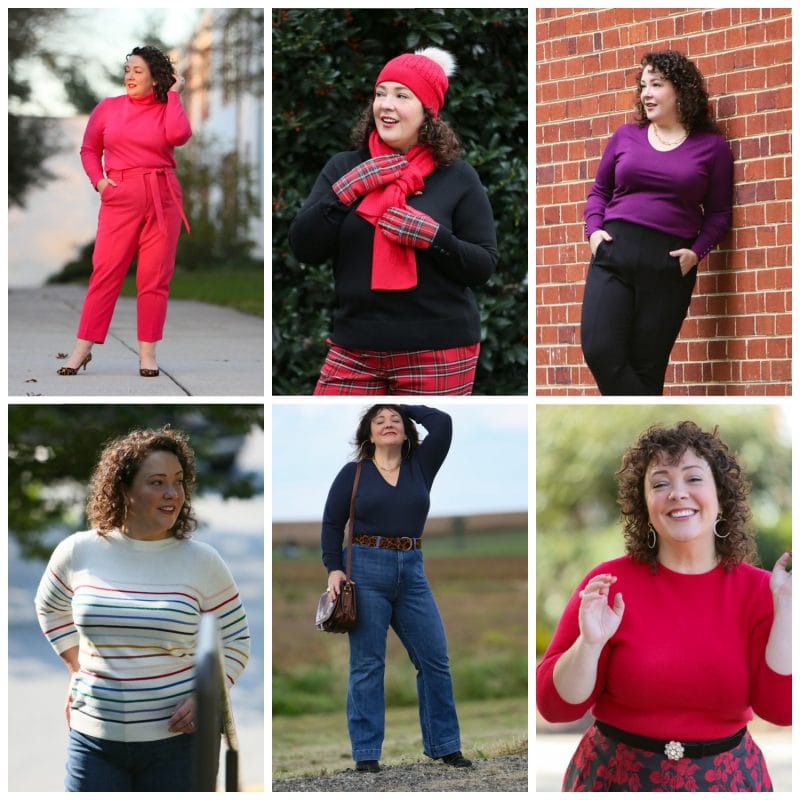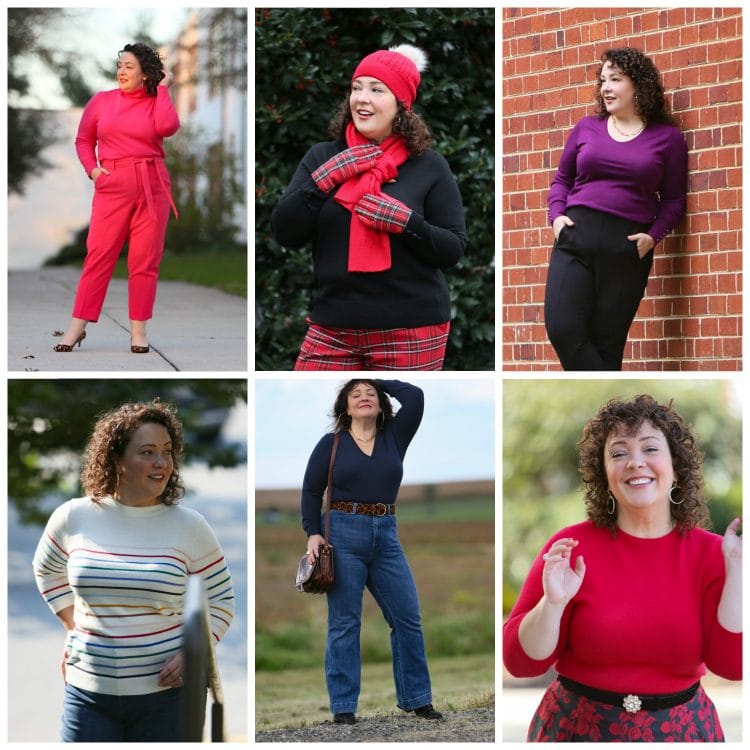 What I own from Talbots that is on sale and what I think:
But don't think these are the only gems in the Talbots Red Hanger Sale. It's truly worth a look.
What I Bought and What I Thought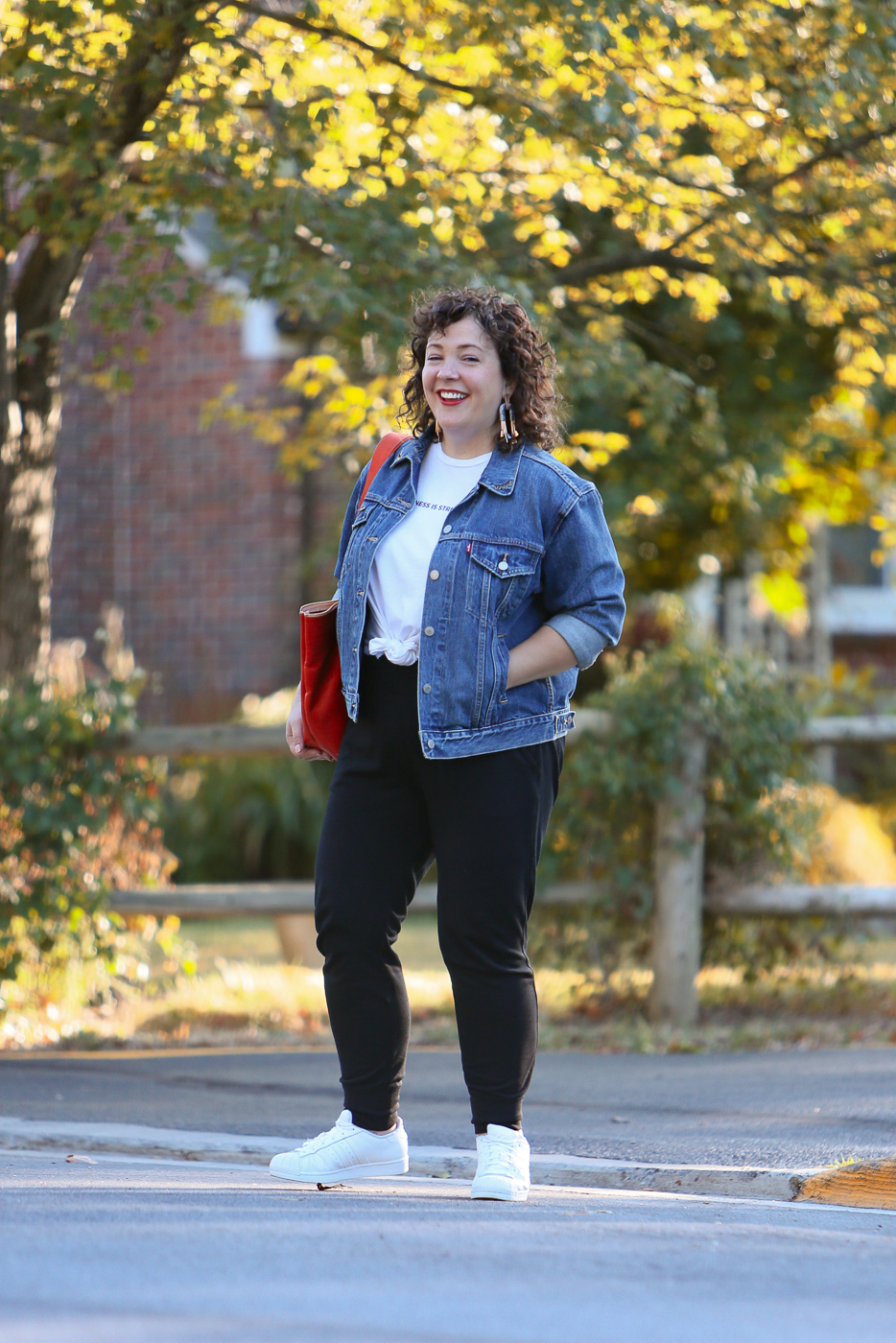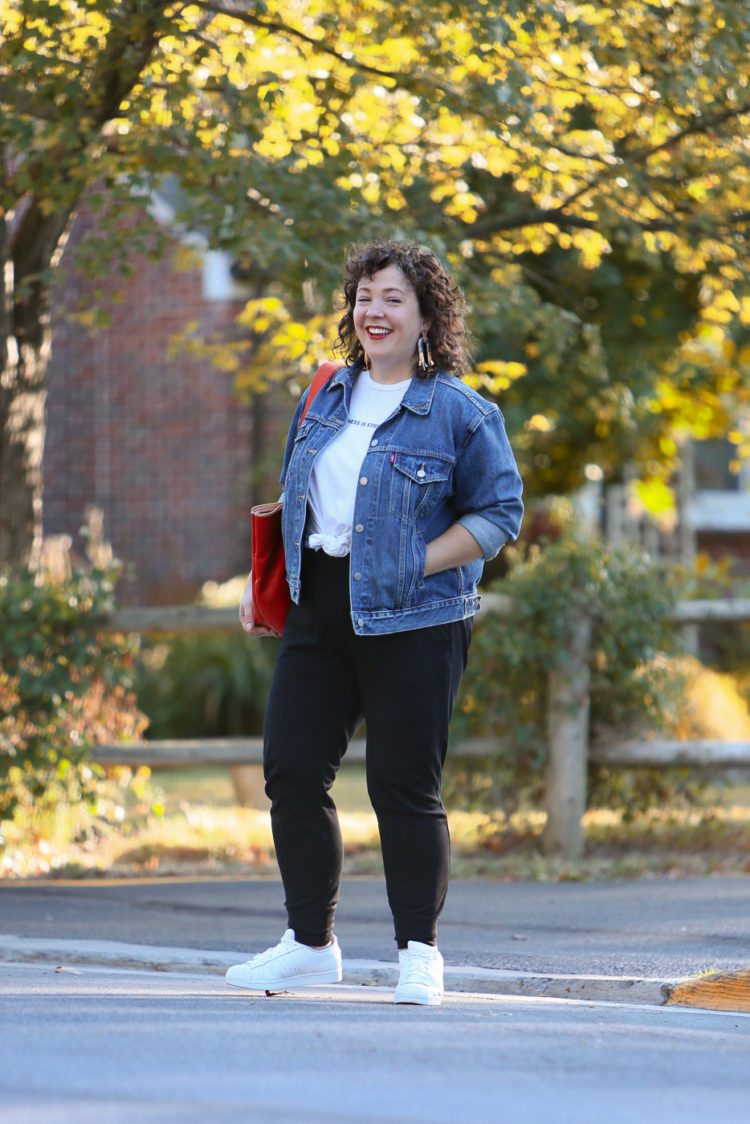 Y'all have had some suggestions when I wrote about searching for the best joggers. And so I have ordered a few pairs that are available in extended sizing for a comprehensive review. My search is for joggers that are polished enough to be streetwear but are still comfy enough to wear hanging out at home.
I expected this review post to go live this week but with the issues with shipping, only about half have arrived. And spoiler alert, I don't like any of them enough to keep them. I'm spoiled by my cabi Pivot joggers.
The ones I have received are either thick like old school sweatpants or thin and best for hanging out at home or worn on very firm young bodies. I do believe any age person can wear anything they want, but I also know that with age comes gravity, and it can determine which kinds of fabrics and cuts are the most enjoyable and empowering to wear. But a few are still in transit, so maybe they are my Holy Grail joggers… stay tuned!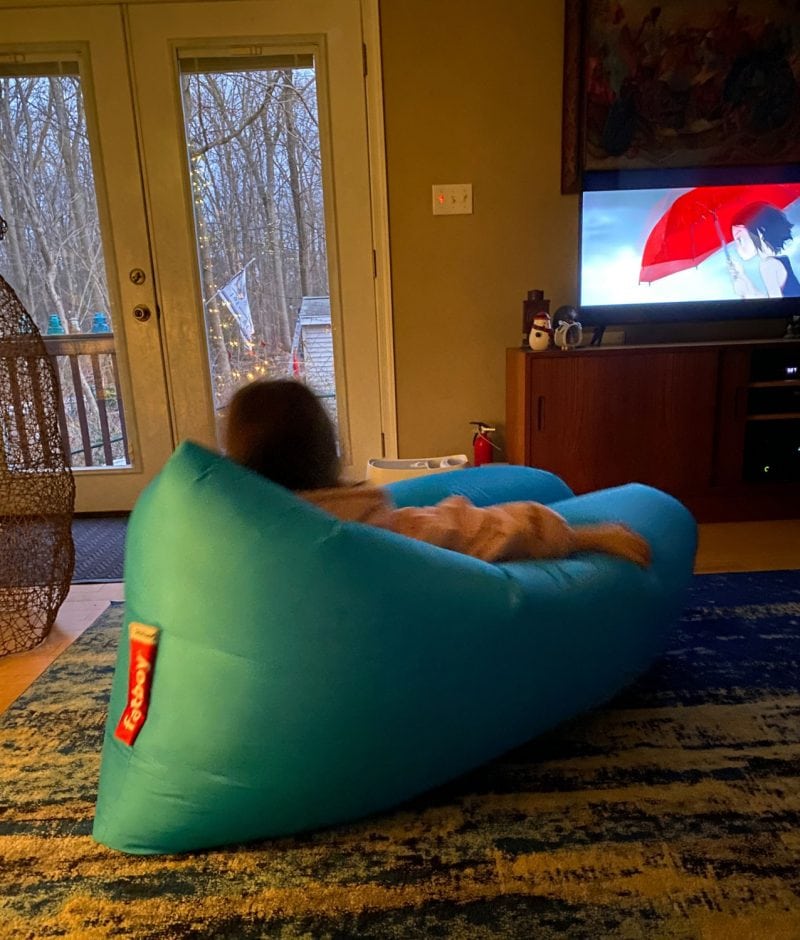 I mentioned this Fatboy inflatable lounger in my gift guide for college students. Santa ended up bringing it for my kid this year. No shame, I really wanted one for myself, thinking of hanging out at the beach, in the backyard, and if music festivals ever happen again.
This is pretty cool. It's durable enough to have a tween treat it like a bouncy house and not break. It does lose air if it's jumped all over, but not through seams, just through the closure, which doesn't affect the product integrity. The only thing to note is you likely won't be able to fill it with air while indoors. To get it fully inflated, you need to spin it around in the air. We ended up inflating it outside and then bringing it in to enjoy.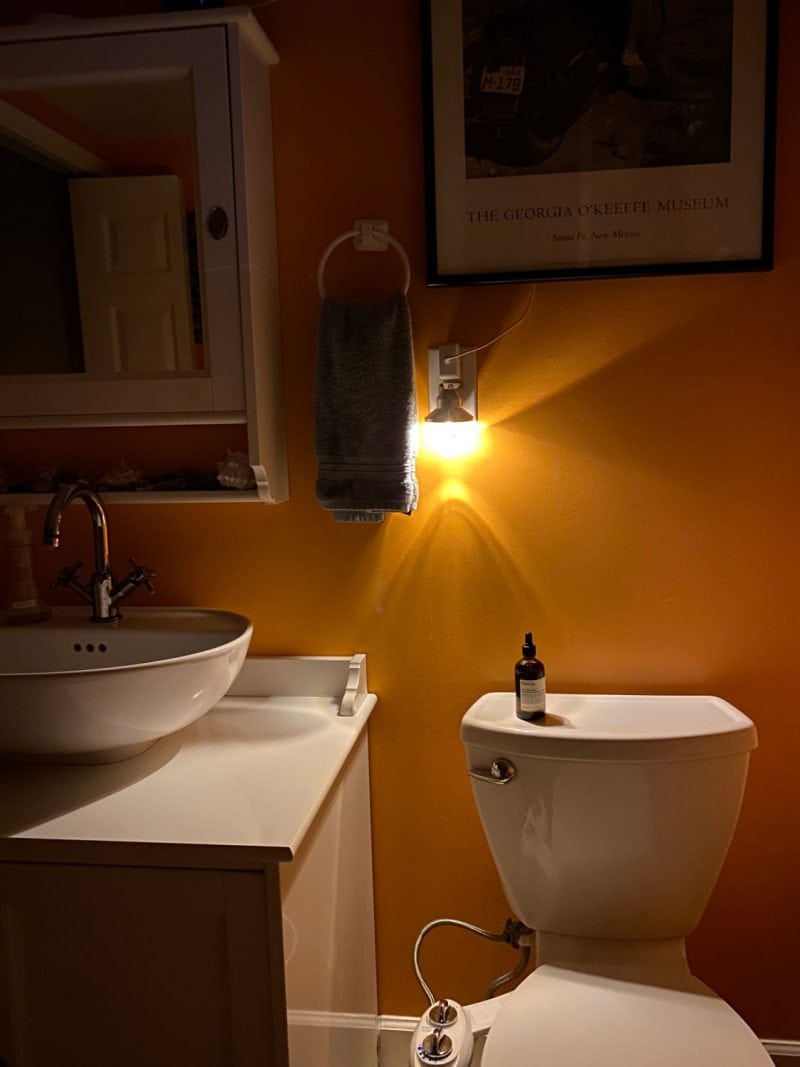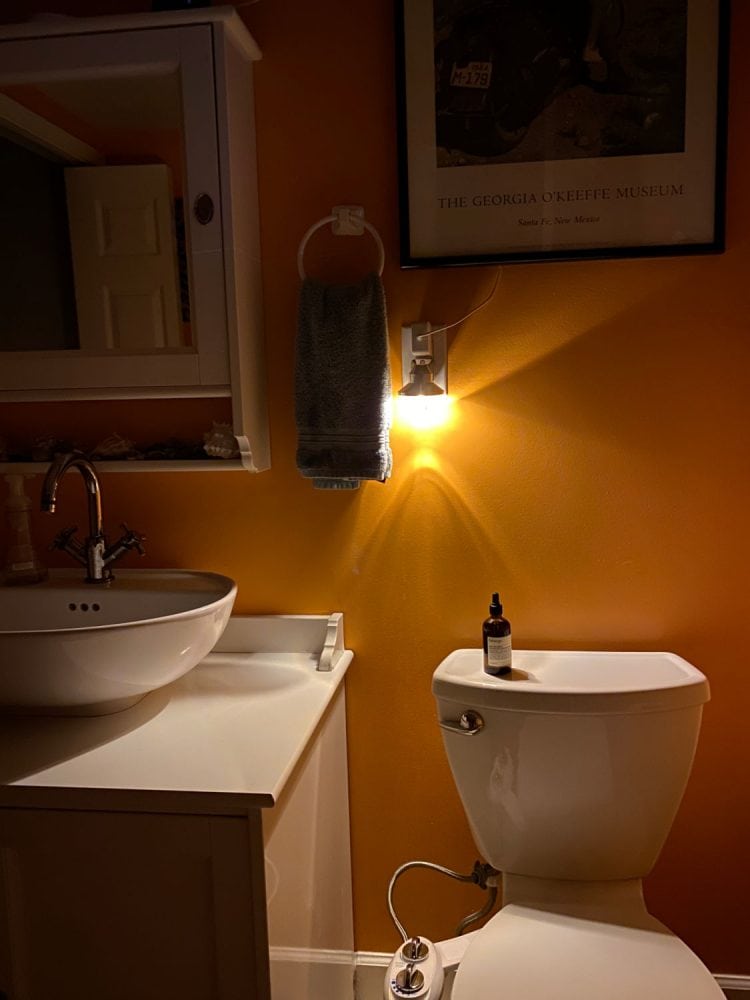 Okay this is kind of random but we got two of these night lights. We received a night light that looks like a Christmas tree as a gift this year and we put it up in the living room. We ended up liking that we had a night light on the bottom floor. Now that our kid is an age where she will occasionally wake before us or roam around the house alone, it's nice to have some light downstairs without having to flip a switch. So after the holidays, we went to look for a replacement non-holiday night light that looked nice.
It looks like a farmhouse light, it has a sensor so it doesn't turn on until it's dark, and you can control how dim or bright you like it. And if you so desire, you can change it to some fun color. It's also LED, so no bulbs to replace and it doesn't get hot. We decided to get a two-pack to put the other in the downstairs half bath/laundry room, which is where this photo was taken (if you want to see more of this bathroom, here's an old post showing it). The photo has a cameo of our bidet, which we looooove and I mention in this post.