This article may contain affiliate links; if you click on a shopping link and make a purchase I may receive a commission. As an Amazon Associate, I earn from qualifying purchases.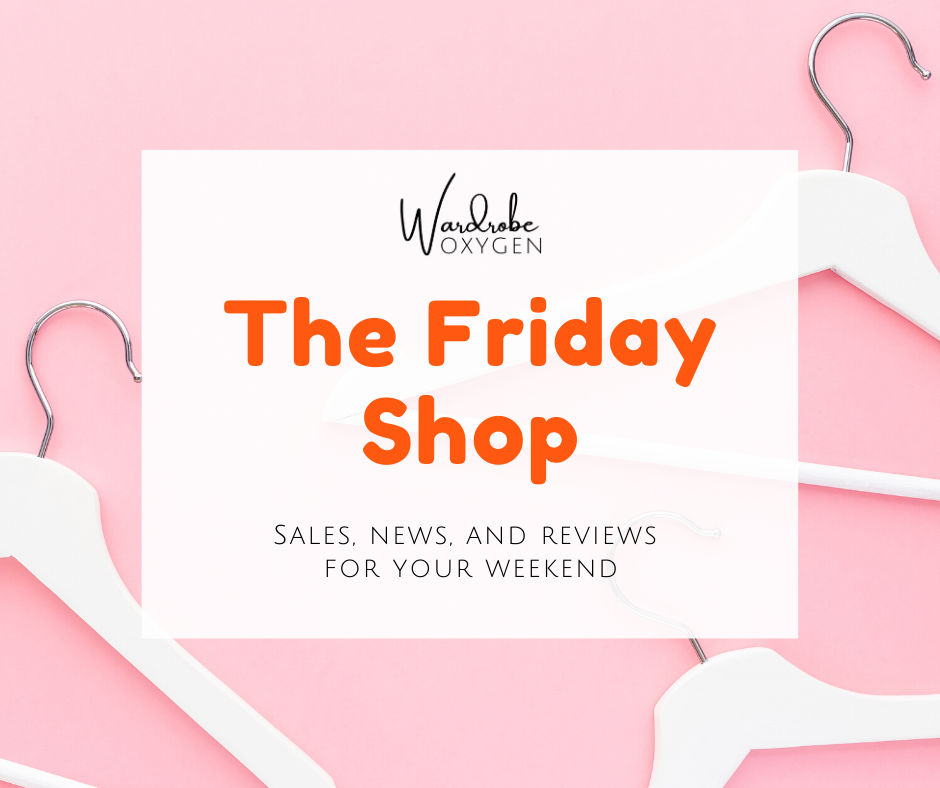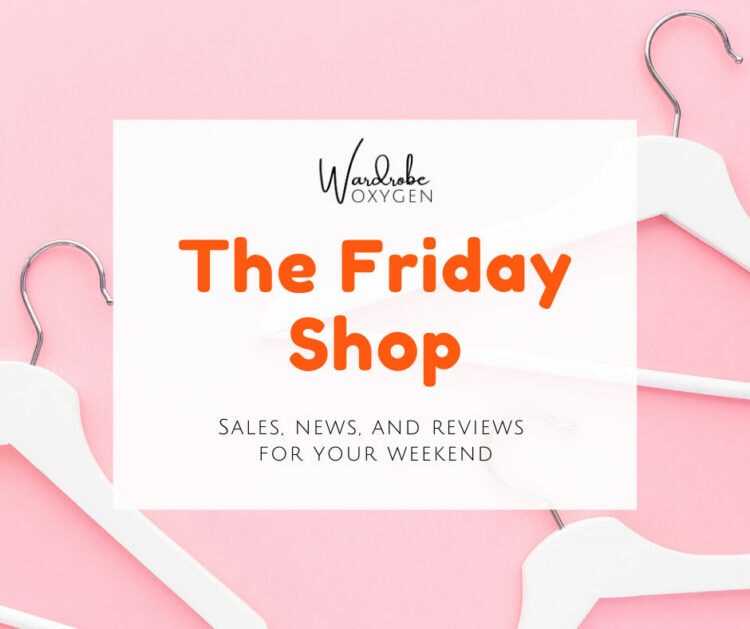 A PSA: February is a good time to get great items on clearance, but a bad time to find good selection. Most retailers perform inventory this month, some do it in March, but in general retailers don't stock up on a lot of merchandise after the holidays until after Inventory is completed. So if you're annoyed that your favorite shop doesn't have your size or is sold out of a certain style, check back in a month!
Retail News
Nordstrom is rethinking the department store model. (Vogue Business)
LuLaRoe to pay $4.75M to settle pyramid scheme lawsuit. (Retail Dive)
Sephora announces new BIPOC-owned beauty brands coming this year. (Glamour)
For all the fashion brands that say it's not smart business to have inclusive sizing, or they can't justify the cost to invest in sustainable business practices, Target says, "how about them apples?" (Retail Dive)
Sale Alert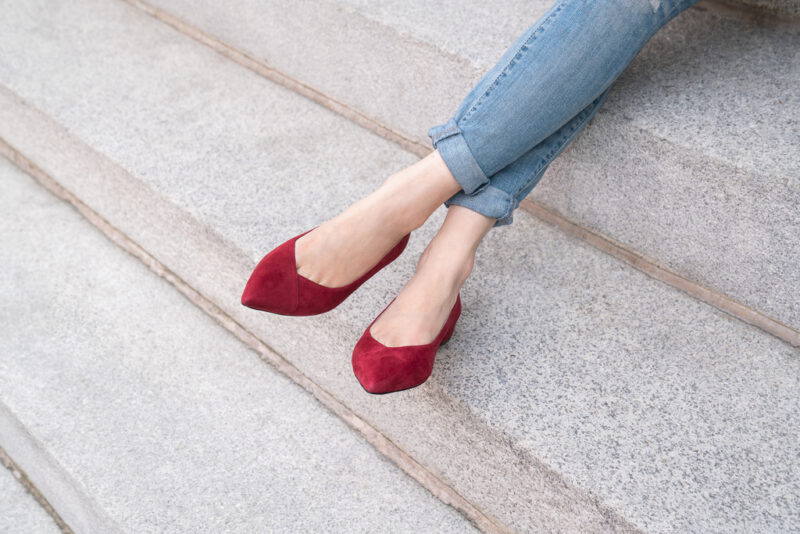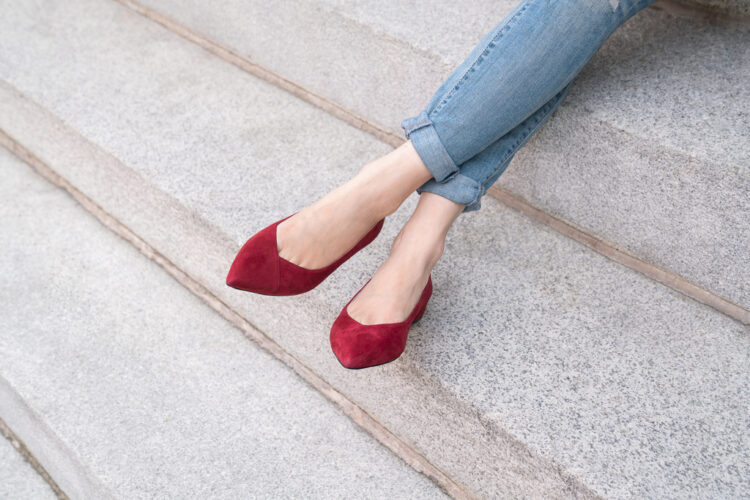 ALLY Shoes, which I reviewed their pumps here and their flats here, are great for a variety of widths of feet that desire well-made, classic shoes. Through the month of February, they have 15% off red and gold colored shoes on their site with promo code GOBIGRED.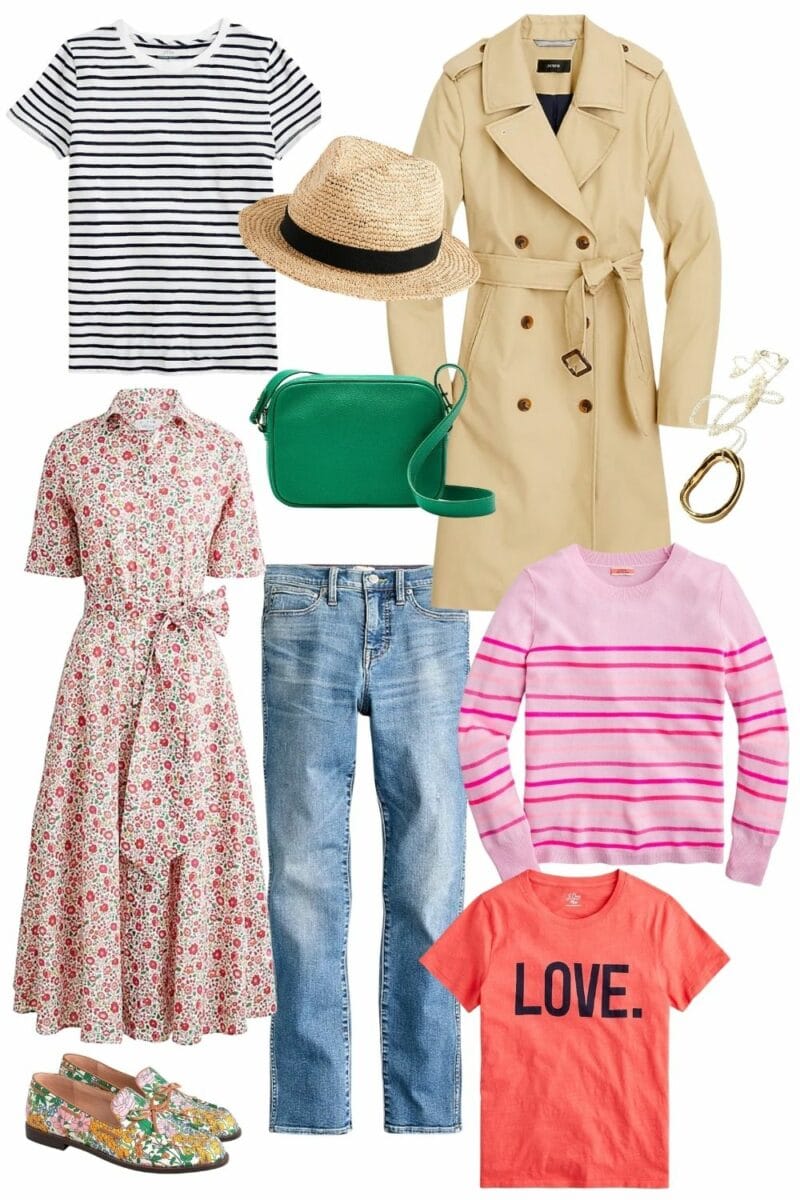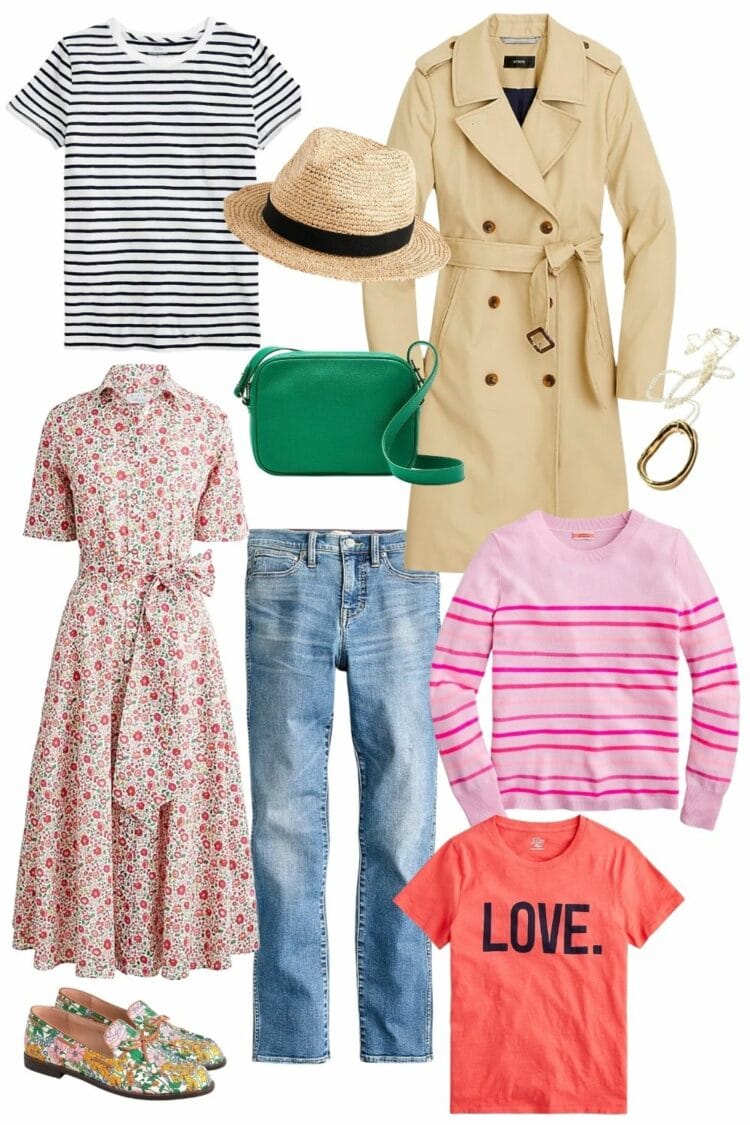 J. Crew has 30% off your purchase with promo code SPRING. This sale is through the 16th. The new arrivals at J. Crew feel more like what I've always considered iconic J. Crew: modern classics, happy colors, clean graphics, cool accessories, some Liberty prints and cute yet surprisingly wearable swimsuits. Can't vouch for the quality or fit, if it's anywhere near where J. Crew used to be, but at least one thing they have improved upon is size range. Everything in the collage above above except this specific style of jeans (size 32; this one is a 1″ shorter rise and available up to 37) and the trench (size 20) are available up to size 24/3X.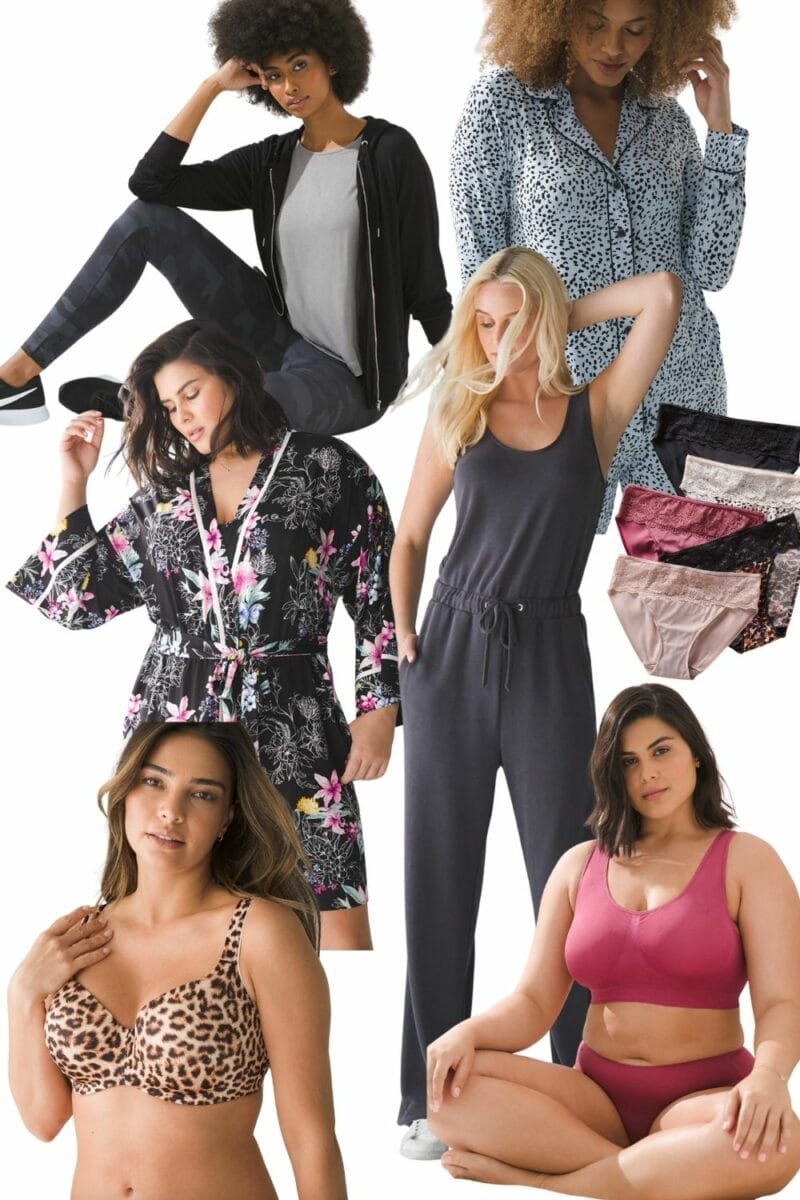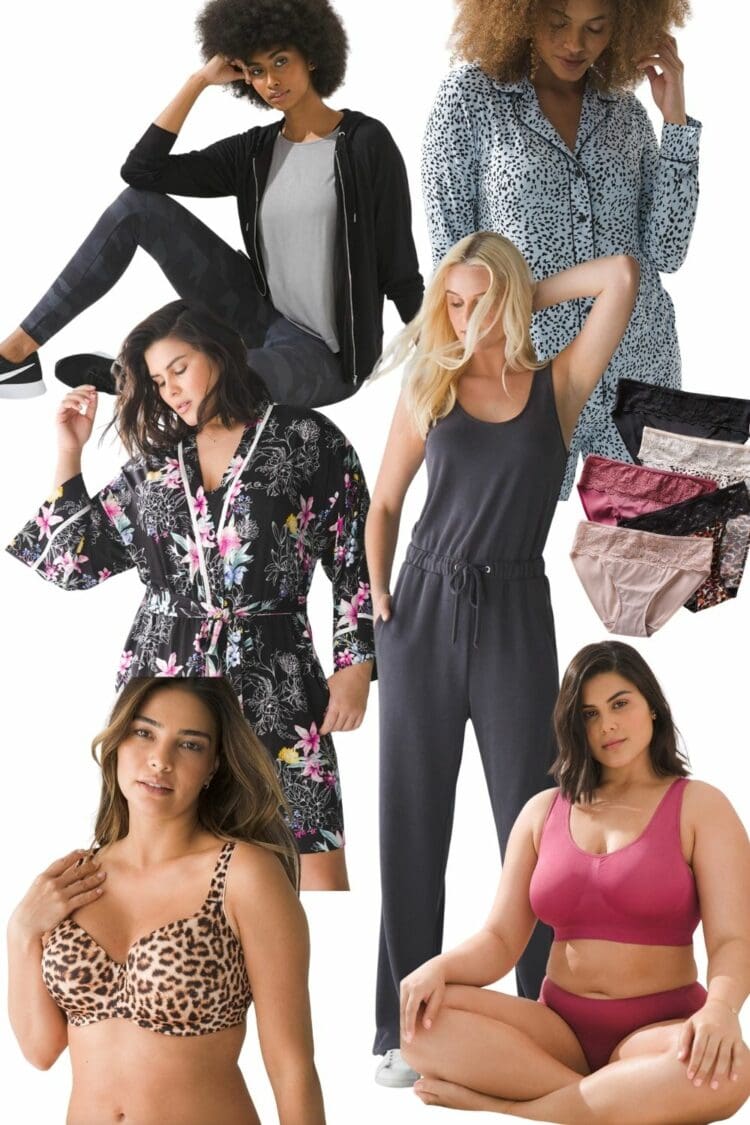 Soma has 25% off full-priced styles with promo code 55023. This sale ends the 15th. This is a super good sale, of bras, panties, sleepwear, and essentially everything at Soma that isn't on sale. As I mentioned in yesterday's post about how to get the best night's sleep I am a fan of Soma's Cool Nights sleepwear, but I also love their modern briefs and this is my favorite wireless bra for a large bust.
What I Bought and What I Thought
I've been on the hunt for a pair of non-skinny jeans in a lighter wash. Essentially, the polar opposite of my entire denim wardrobe. I love my Athleta jeans, but they are too short and the wrong cut to wear with ankle boots and right now is too cold for trendy sneakers and ankle socks. So I ordered a couple styles from Nordstrom.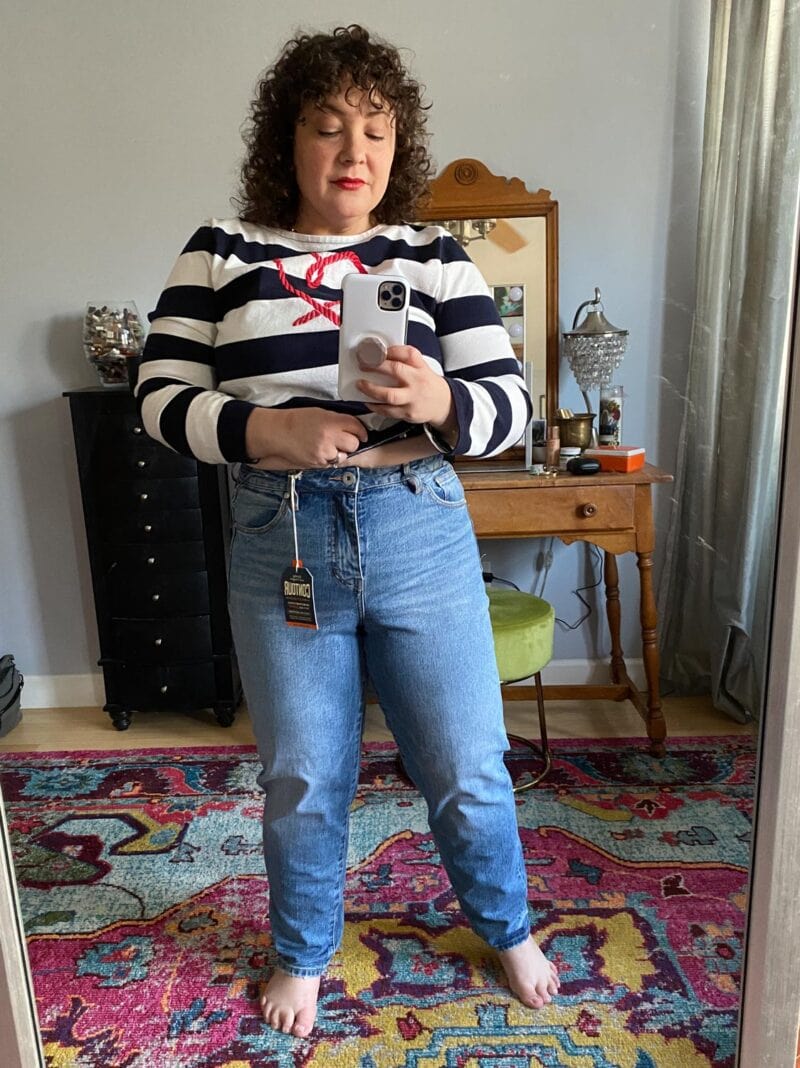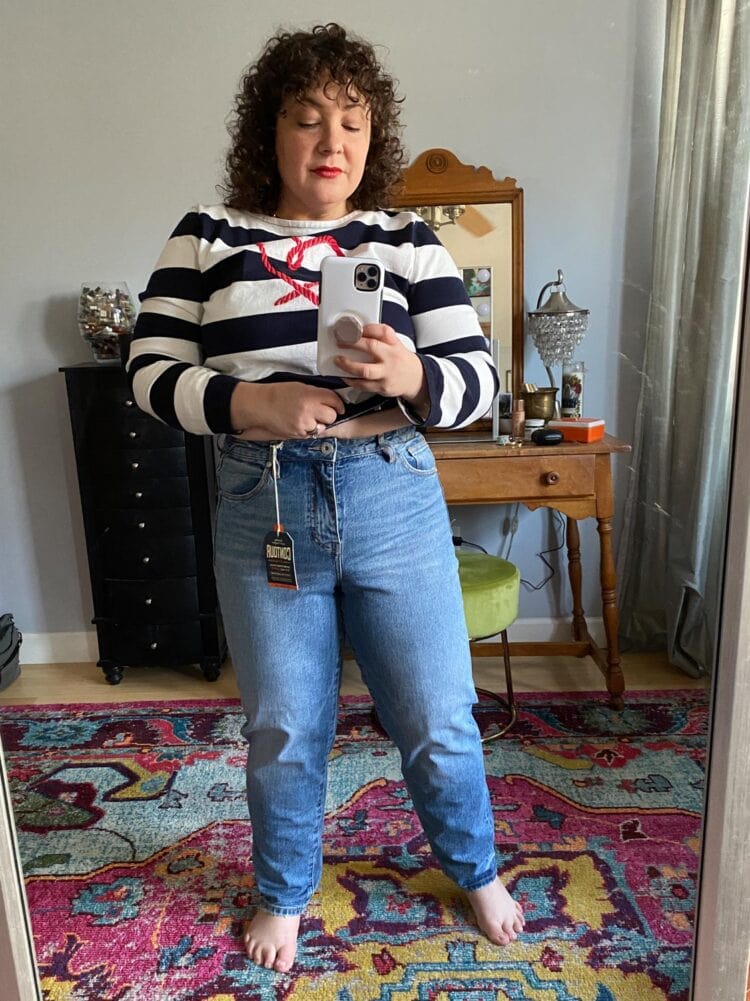 I have loved the fit of Jag Jeans in the past and so when I saw these jeans at Nordstrom, I ordered a pair in size 14. Yeah, no these are not made for my body in any way shape or form. They are too tight, too long in the rise, and make my butt look saggy.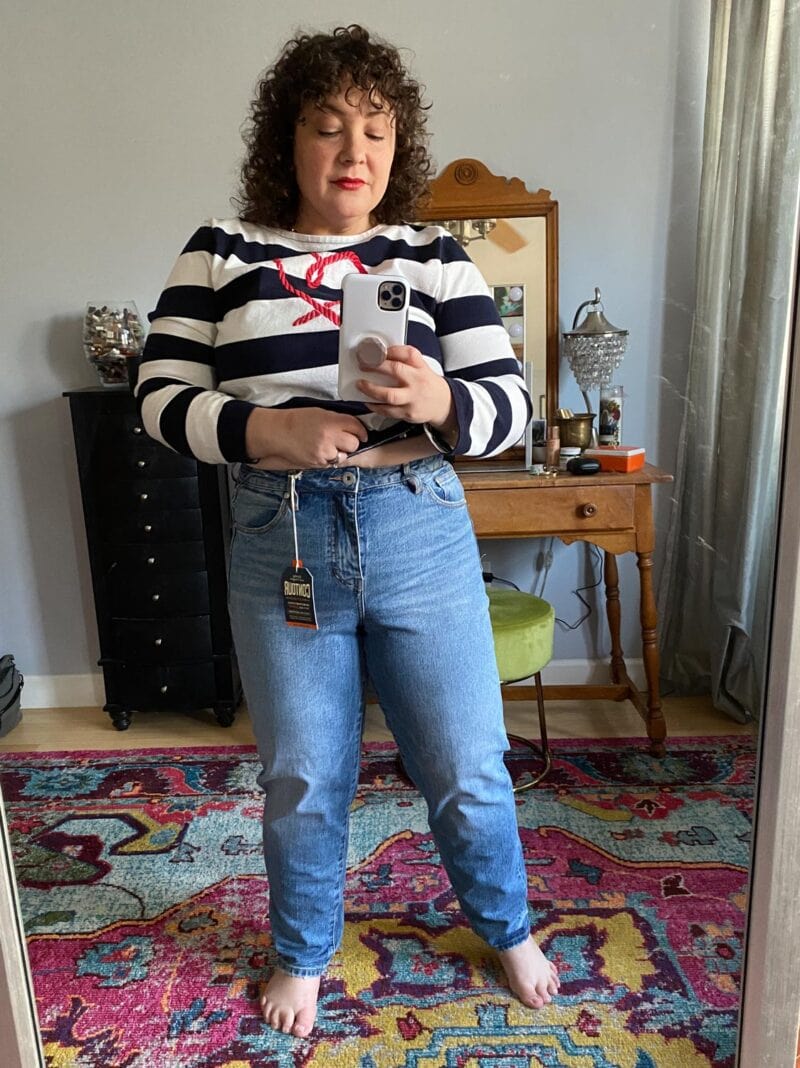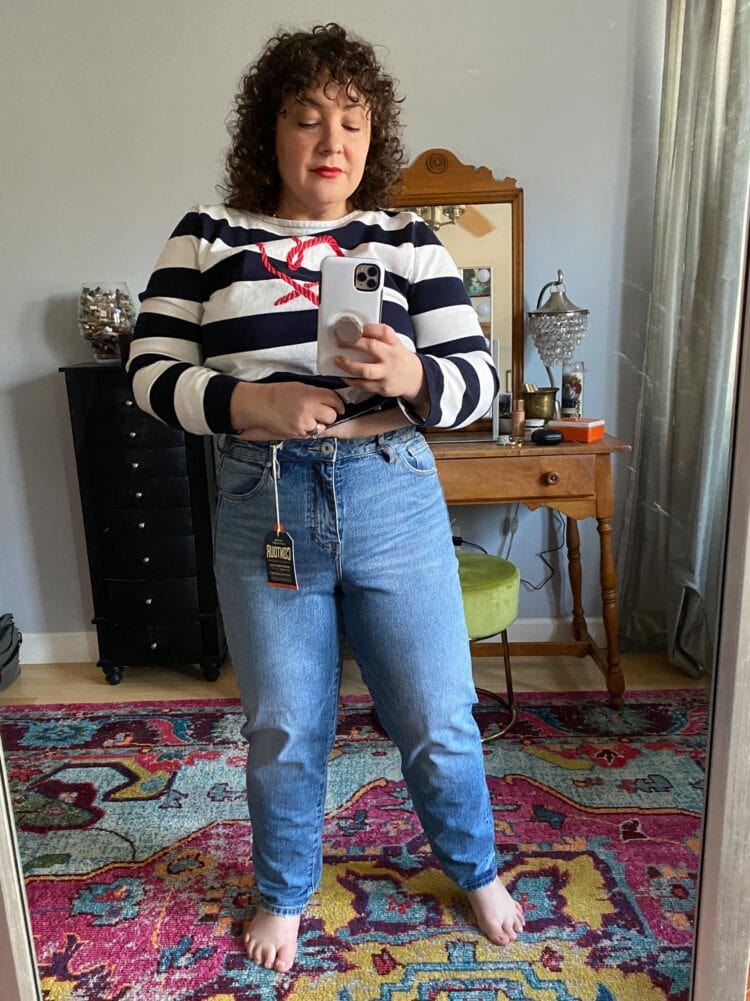 Am I the only one who thinks of Lee as the ones that had the cool pleated styles but like six months later they were considered passe and we were on to Levi's? So weird to see them back, and getting so much hype. So much hype, this person who wouldn't have been caught dead in Lee jeans in high school ordered a pair of this style at Nordstrom in size 32. I was pretty thrilled when I put these jeans on and knew they were not made for me.
I figured 32 would be snug but ordered just so I could get a gauge of the new Lee fit. Well, a 32 from Lee fits like a 32 who has no butt, no belly, no hips. And the wash… I am down with light but this felt like dorky light, a bit too blue, a bit too bright and the distressing looked too fresh. It's the kind of wash my high school self wouldn't be caught dead in but high schoolers now would look cool AF in it. And I am okay with leaving these jeans to the teens.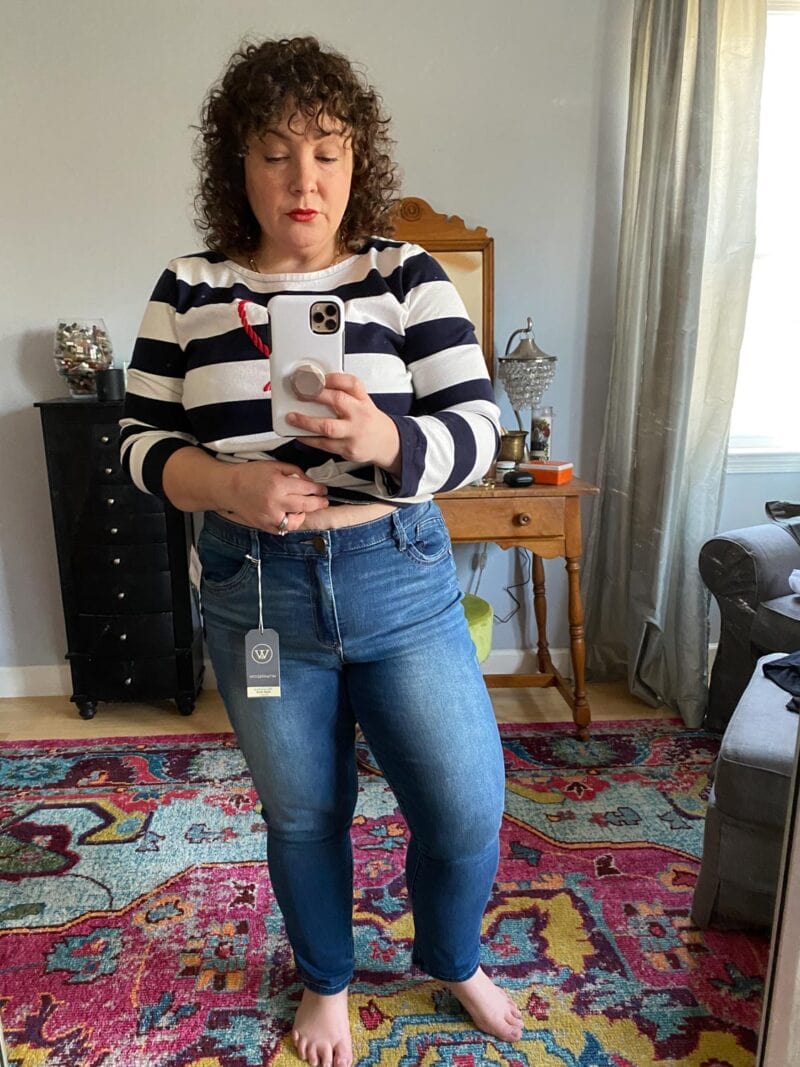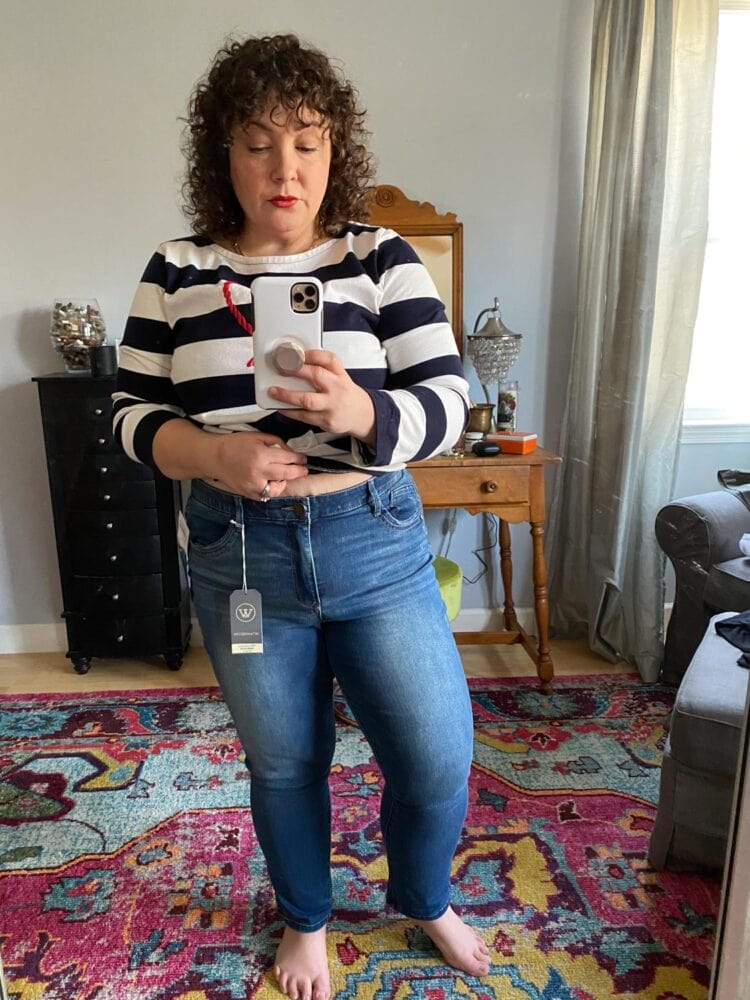 And then I ordered these jeans from Wit + Wisdom. I have had success with Wit + Wisdom over the years for fit and quality. In the past, my Wit + Wisdom jeans are generously sized and I could often go down a size. However, not ordering a pair in a while and not fully knowing my size right now (thank you knit pants) I got my standard size 14.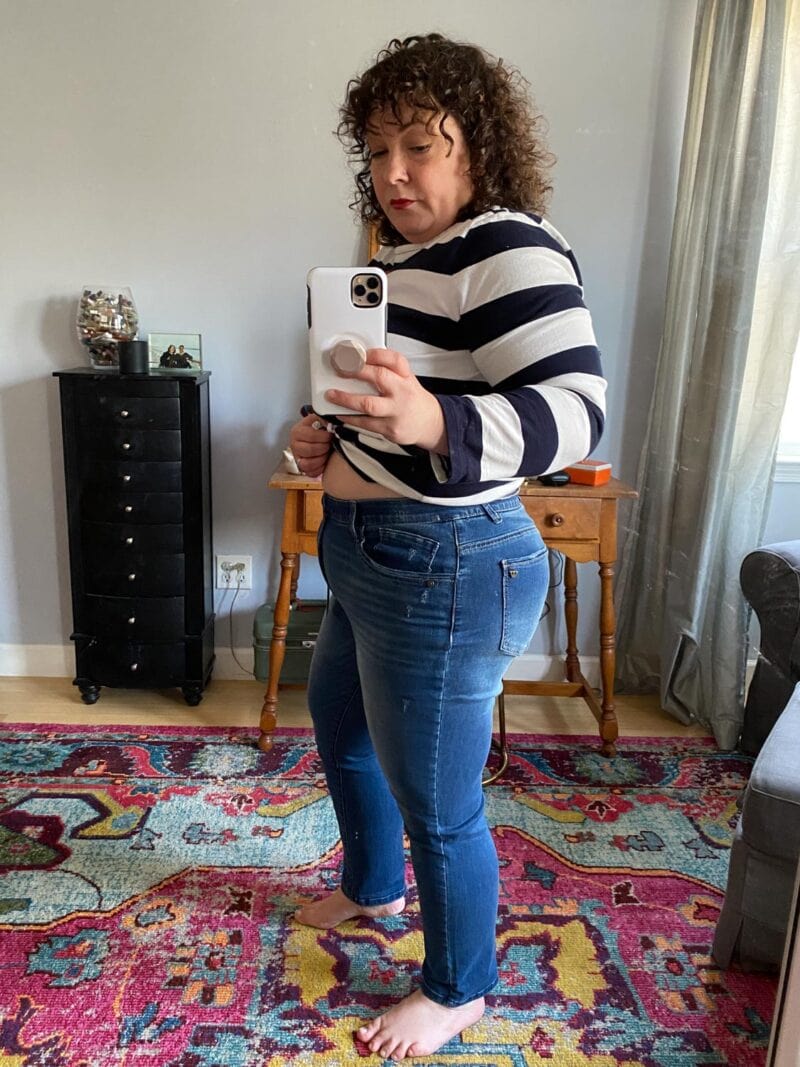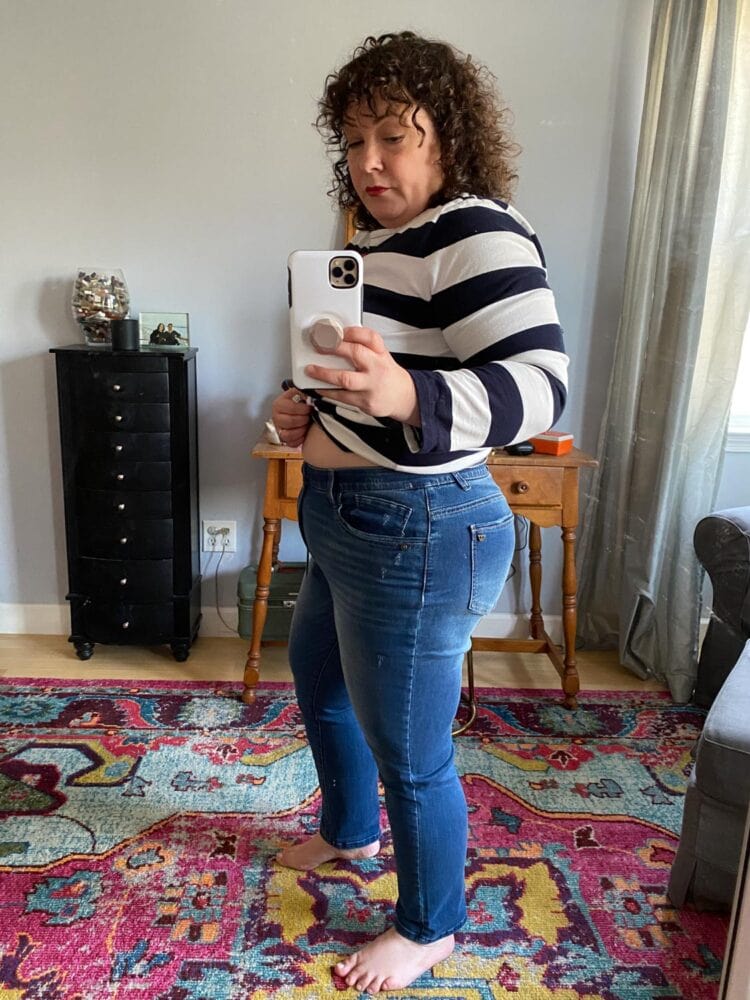 Dang, these are some comfortable jeans. I would stick with the 14 but could be comfortable in a 12 for a more fitted under blazers and longer sweaters look.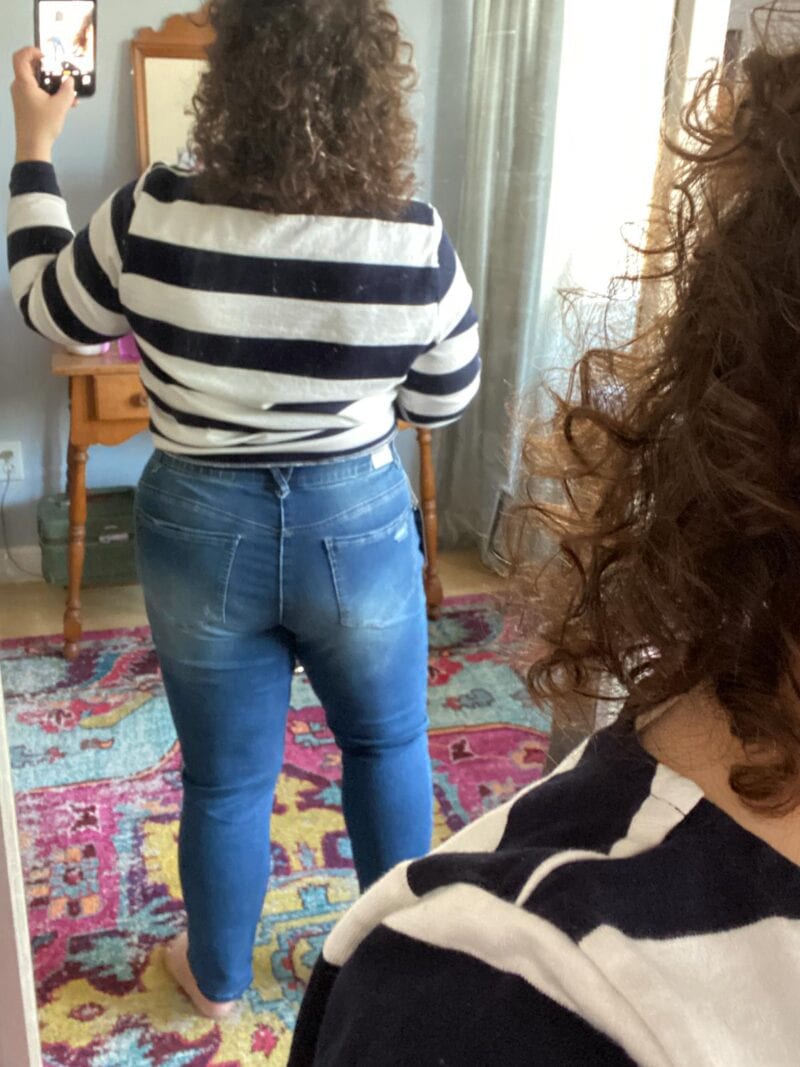 I like that there isn't a ton of embellishment going on these jeans, there is a "vintage" feel to them but it doesn't feel try-hard, and I liked the back pocket size.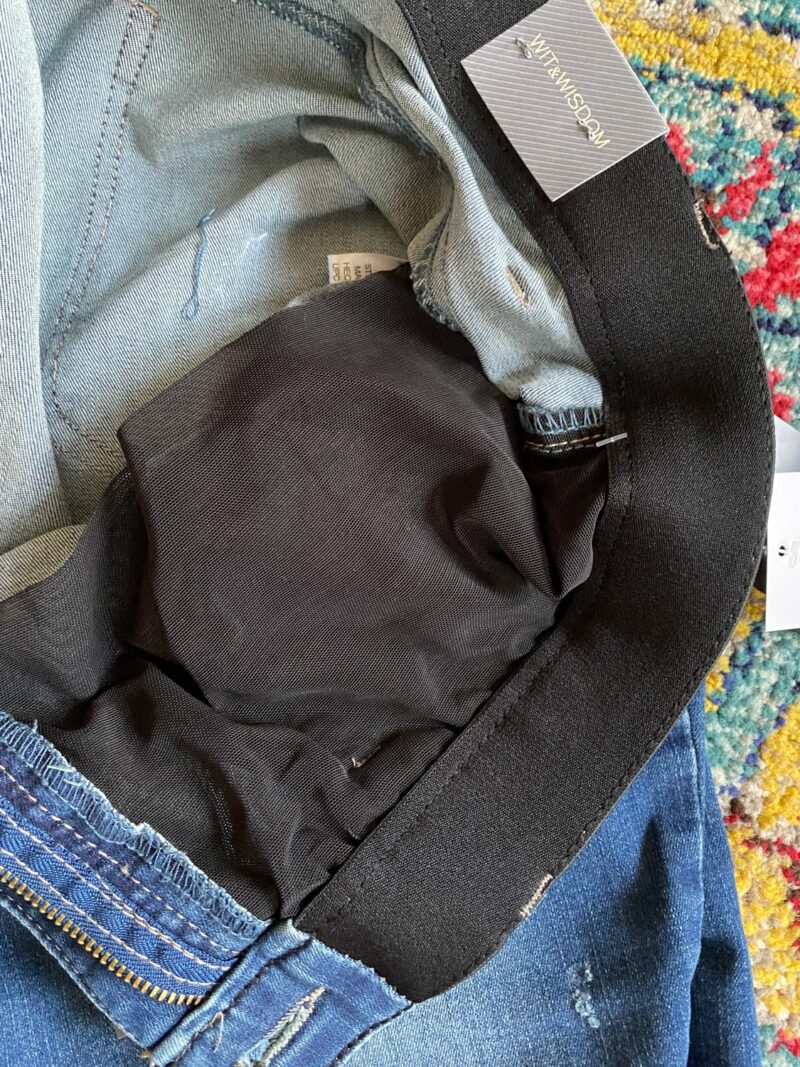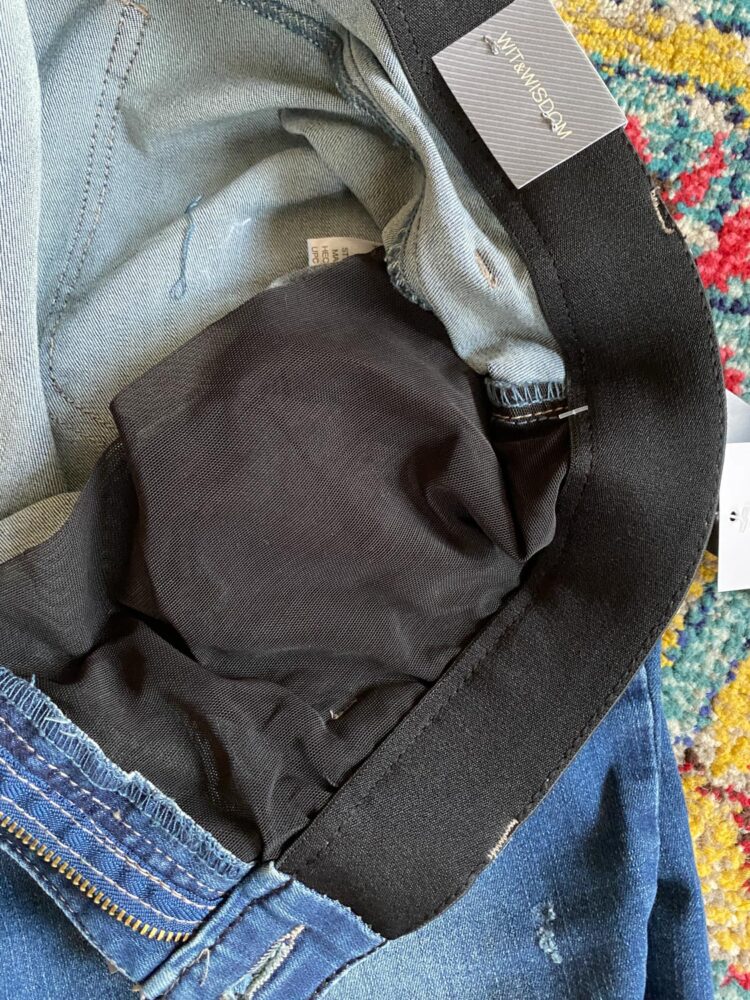 These jeans have a special waistband that offers comfort, reduces the chance of plumber's crack, and supposedly slims the midsection though I've never seen much of a difference from other Wit + Wisdom jeans.
While I like these jeans, they aren't what I was looking for. While they're not a skinny jean, they're pretty slim on me and not light enough of a wash. If I desired a straight jean to wear with boots, Docs, and sneakers, I'd keep them.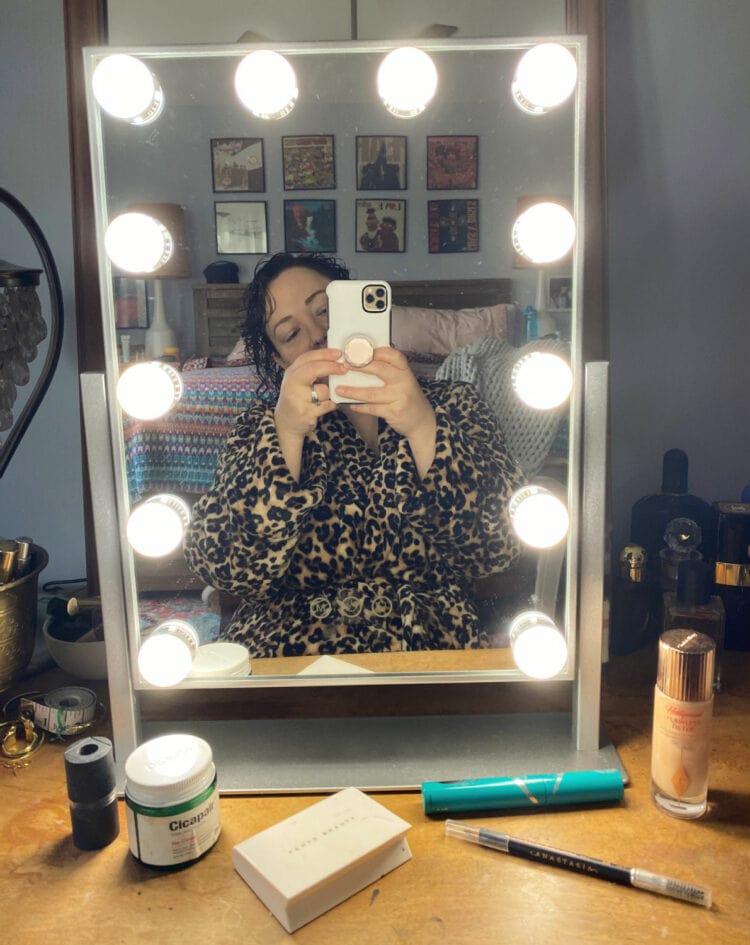 I've mentioned a couple times so far that I got this mirror after hearing Krista, a reader and member of the Wardrobe Oxygen Community, rave about it. I got it in silver, I love it. It's so bright (though you can dim it), it works like a ring light and I prop my laptop in front of it for Zoom calls. It angles, it has multiple colors, and if I stick this on it, I can do video with great lighting.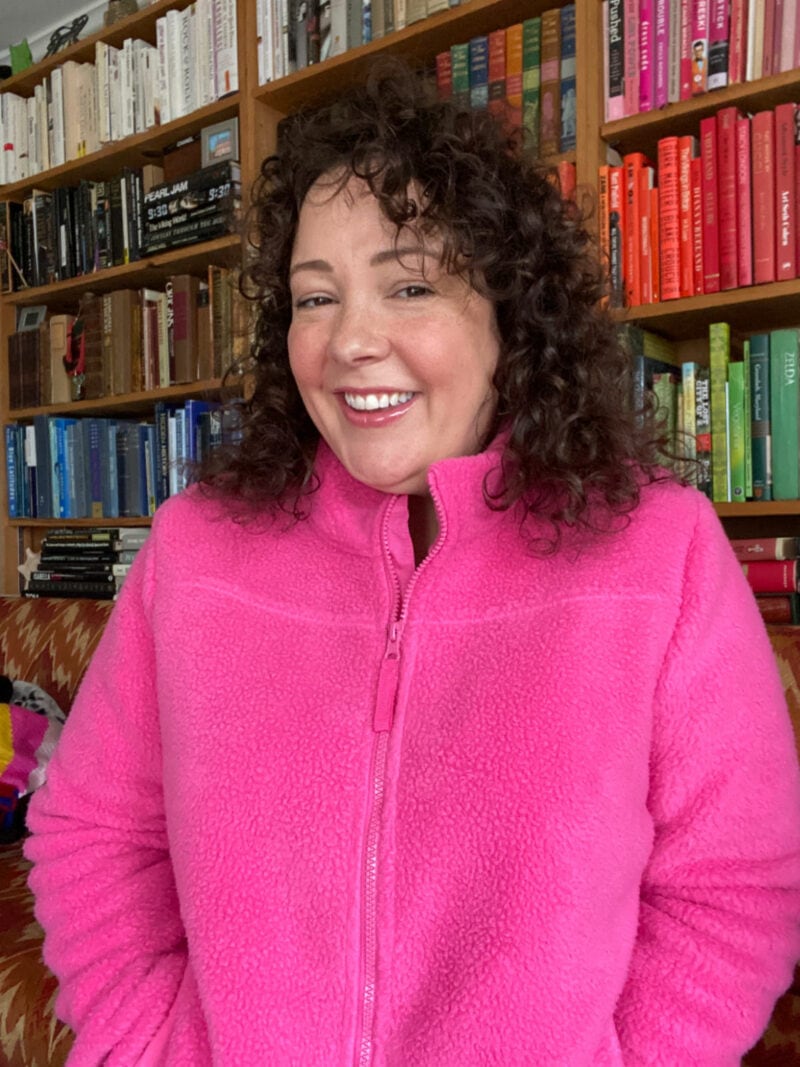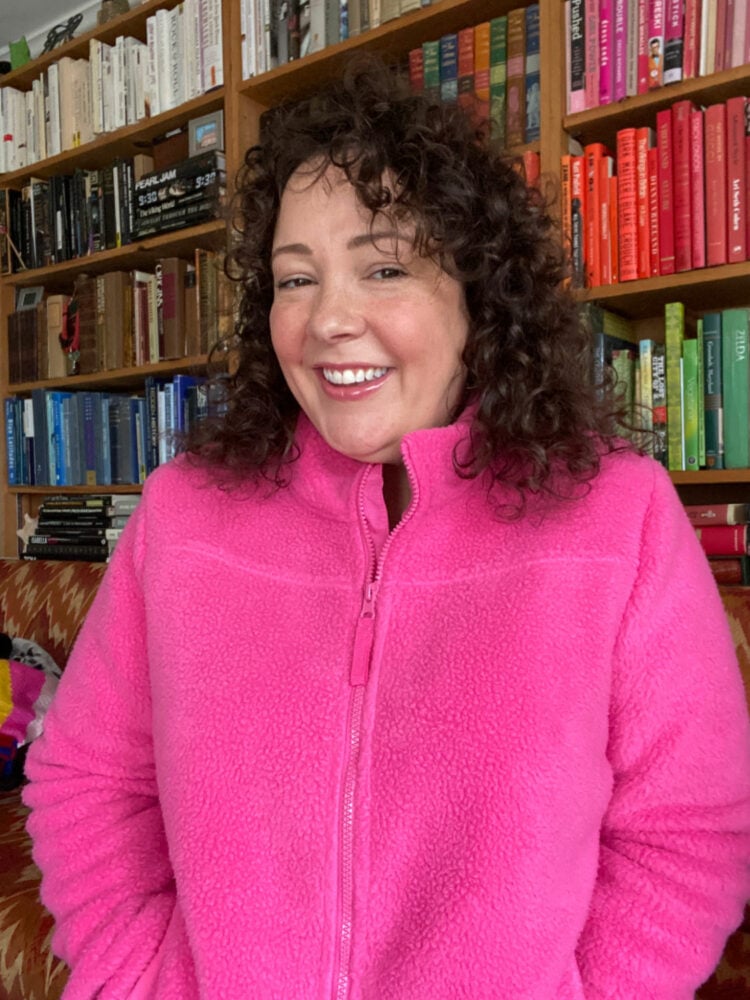 In passing, I have also mentioned this sherpa fleece from Talbots. I have it in XL petite in the pink color. I love this thing. It is super warm without making me overheat. I have worn it as my coat when running out to the car or taking the dog out in the yard, it has great pockets, it's comfy, has a nice shape/doesn't make me look like a throw pillow, full size range, doesn't collect dog hair like a Swiffer, and I've washed and dried mine three times and it looks new.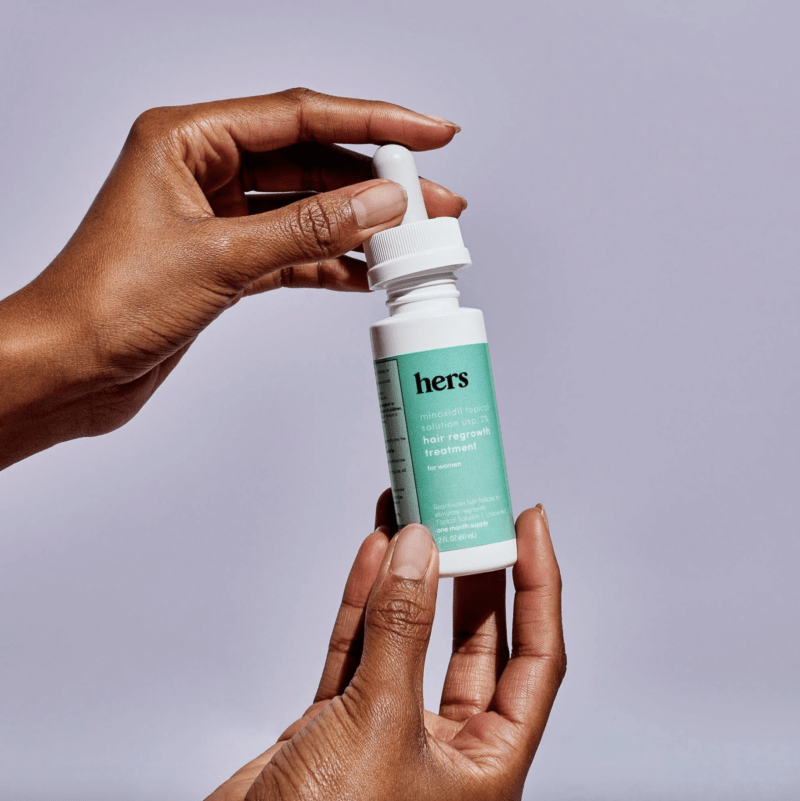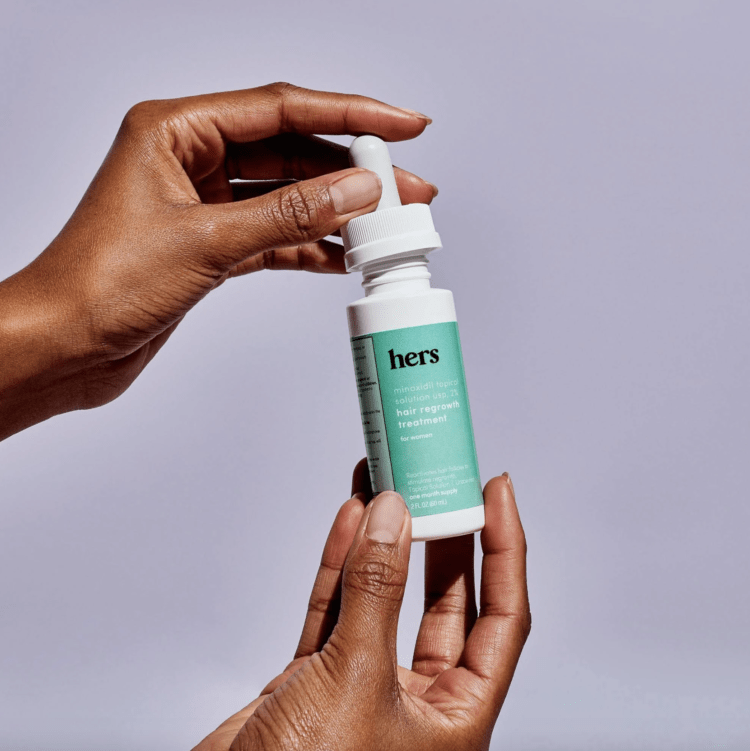 I've discussed my thinning hair in many blog posts and I am always on the hunt for something that will help. I've tried Viviscal and biotin and scalp massages and prenatal vitamins and and and… nothing has given me results (other than acne and greasy roots).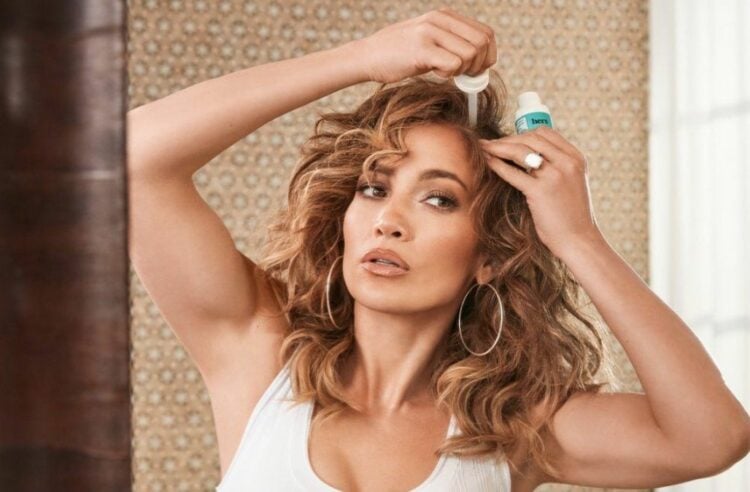 Why I decided to try hers Minoxidil Topical Hair Growth Solution I don't know. I tried minoxidil years ago and it didn't work for me. But like most people these days, I'm a sucker for an influencer or celebrity endorsement and when Jennifer Lopez said she doesn't get her thick hair by luck and uses hers (she's a spokesperson for it), I believed it and bought a bottle at Target.
First night, fine. Second night, fine. Third night, I am a bit itchy but that could be anything. Fourth night, yeah, that itch is annoying. By the end of a week, I had a lumpy scalp and it was spreading to my hairline and it looked a LOT like the reaction I had from SkinMedica. I stopped using hers, the reaction went away after a few days (though just writing about it now has me scratching my scalp. It is NOT a good feeling).
I started researching the ingredients that are both in hers and SkinMedica and reactions to them and I figured it out… propylene glycol. There are plenty of studies about the reaction to propylene glycol and it fits my experience. That being said, if you don't have a propylene glycol reaction, hers gets great reviews for being effective minoxidil at a good price (and unlike some other brands, the men's branded version is the same price as the woman's).
Now it's your turn! Any good sales you've seen? Made any purchases deserving of a rave or bad enough that you want to warn others? I'd love to hear from you!