This article may contain affiliate links; if you click on a shopping link and make a purchase I may receive a commission. As an Amazon Associate, I earn from qualifying purchases.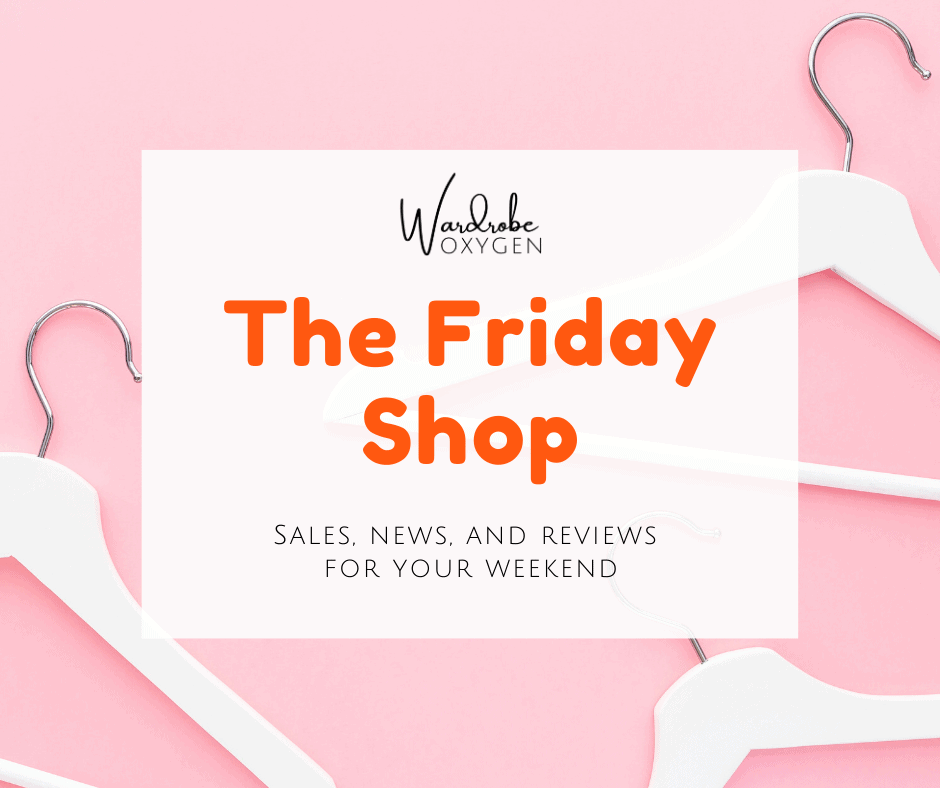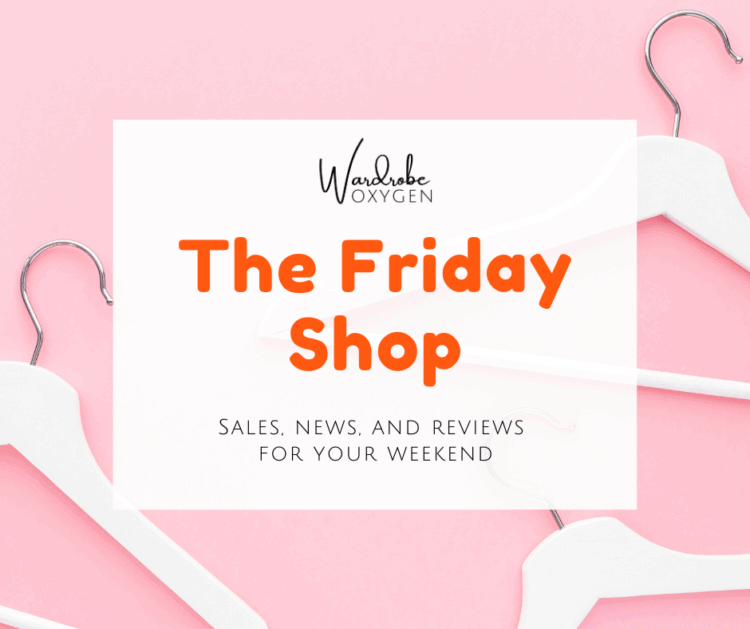 Retail News
SteinMart is the latest to file for Chapter 11 and plans to close most if not all of their stores. (Global Newswire)
Amazon reportedly in talks with Simon (the company that owns a lot of malls in the US) on vacated department store spaces. (Retail Dive)
Will the pandemic fix fashion's plus size problem or make it worse? (Refinery29)
This designer believes fashion businesses are no longer a worthwhile investment. (Fortune)
How the pandemic upended the diamond industry. (Reuters)
What COVID-19 did to customer loyalty. (Retail Dive)
Tall readers, did you hear Long Tall Sally is shuttering? A few tall fashionistas have joined forces to lobby major retailers, asking them to be more inclusive and to cater for tall women both on the high street and online. Their hope is that together, we can make a difference and provide evidence to retailers in the UK and overseas that there is a viable market out there. If you'd like to support this endeavor, there is a Facebook Group you can join, and they would love it if you would participate in this anonymous survey for tall retail shoppers.
Sale Alert
It's Soma's 16th birthday and they're celebrating it this weekend where all Soma bras are on sale for $29 and with any purchase including a bra, you get a free panty of your choice (doesn't include Vanishing Tummy) with your order! Soma offers bands 32-46 and cups A-I and offer free shipping and returns on orders with full-priced bras.
Dermstore is having their anniversary sale with up to 25% off bestsellers at this link. Use code CELEBRATE at checkout for this deal and to score free shipping. The sale is full of good stuff like Sunday Riley's Good Genes, Bioderma micellar water, Oribe Dry Texturizing Spray, RevitaLash, and FOREO Lunas but that's just from the first couple of pages!
I know many of you love IT Cosmetics, and you likely buy it from somewhere like Sephora or Ulta. Well IT Cosmetics has its own website and they have 20% off your order through the 23rd of the month. No code is required. If you're interested in trying this cruelty-free brand, I'd say from WO2 readers their waterproof concealer and CC cream with SPF 50+ are the two most popular.
Tarte, another cruelty-free brand (that is also free of a lot of the terrible ingredients in some other cosmetics) that you may love and buy at other retailers has its own website and own sale. Tarte is offering up to 65% off their sale selections at this link, plus take an extra 20% off sale items with promo code SALE. Their brow mousse with brush is on sale and this stuff is amazing and stays in place even if you go in the ocean or a sauna. I also think this kit is adorable and would be a great pick-me-up for a friend or a holiday gift for teens and young adults.
M.M.LaFleur is having a major sale with great discounts on a large quantity of great items – wardrobe staples, workwear musts, desk to drinks looks, and even jewelry and accessories. You can access the sale at this link. I think this sale is great for getting that not-so-little not-necessarily black dress that works for the office, with pearls for a day wedding, with sparkles for an evening, for a funeral, a job interview, a night at the theater, and fabric that makes it travel friendly. I share my picks from the sale below:
Baublebar is celebrating its 10th birthday by offering $10 off every $50 you spend with code HBD10. I've heard from some that deliveries from Baublebar have been delayed, and others have said they seem to be back on schedule. The best buy I have made at Baublebar by far is the Hera Link Necklace. It looks expensive, it goes with everything, it's not too small or too large and the price is right. I also really dig the Helena Necklace.
Y'all know full well the Nordstrom Anniversary Sale is in full swing. I never went through the accessories and thought there were some goodies so I wanted to share my picks: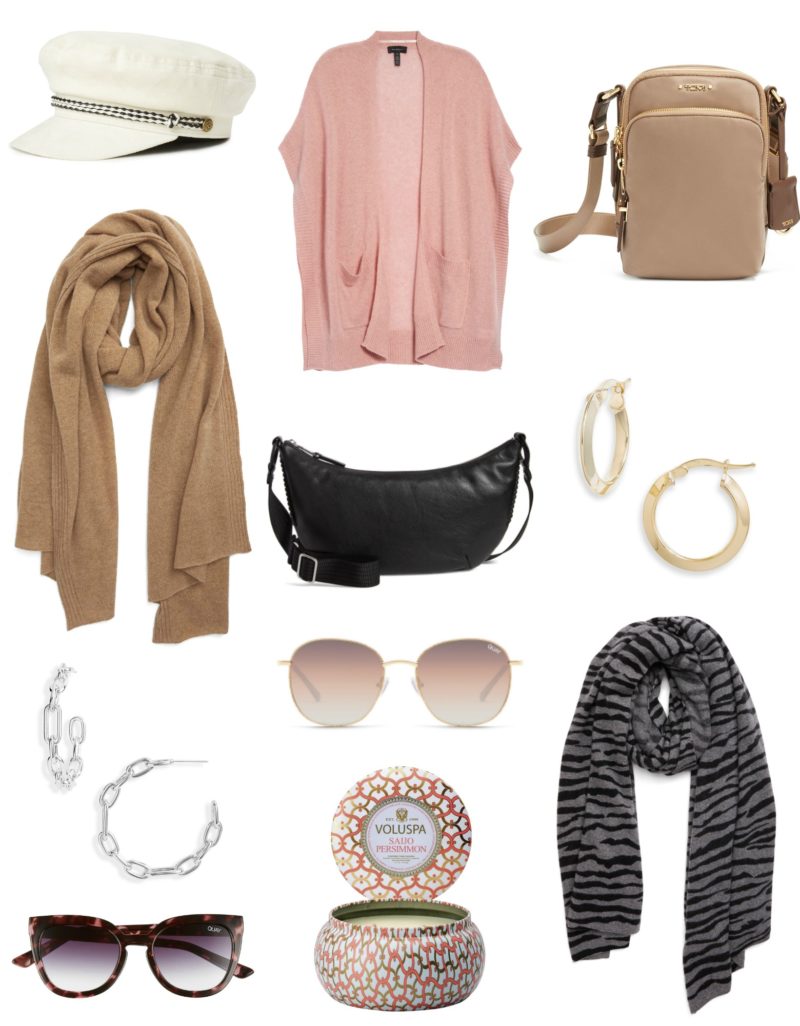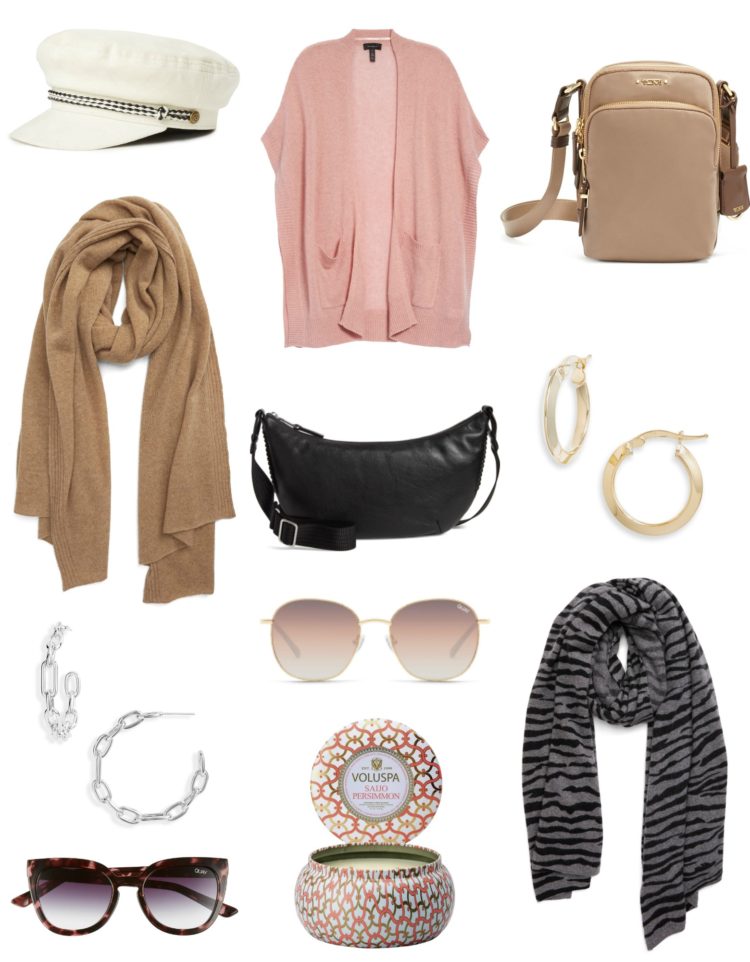 What I Bought and What I Thought
My husband's wedding band had become too big with his lifestyle changes. When we married he didn't care too much about the ring; we got him a relatively plain titanium band that didn't cost a lot and after all these years, he's emotionally connected to wearing a ring, just not to that specific ring. So we decided to get him a new ring and one that he feels better represents him now in 2020. We headed to Etsy since it's not a great time to shop in person, and he liked this one from Burnt Ochre, a UK-based seller. It arrived quickly (less than two weeks if memory serves correctly), was packaged beautifully in a box with a velvet cushion with ring tab, fits perfectly, and looks even cooler in person. Burnt Ochre does custom sizing, engraving, and more to ensure your ring is exactly what you desire.
My daughter stole my highlighter yellow hoodie from J. Crew and I kind of let it because over time the yellow color faded and I always hated that it didn't have pockets. Looking for an alternative, I got this one from Old Navy in the cream color and I really like it. Two things make it cheap – the pockets are surprisingly shallow/small (big enough for your hand or a lipgloss, but don't think your iPhone Max will stay in there) and the zipper pulls are little bungee elastics that loosen and get crooked, but otherwise, this is a gorgeous weight, shape, and style of hoodie that looks more expensive. It is not fleecey feeling even though it is called fleece; it feels more like a heavyweight jersey but not quite ponte. I ordered it in Large Regular, it fits well through the arms and bust and on my 5'3″ self hits mid-hip. In fact, I like the hoodie so much I went back to order the matching joggers!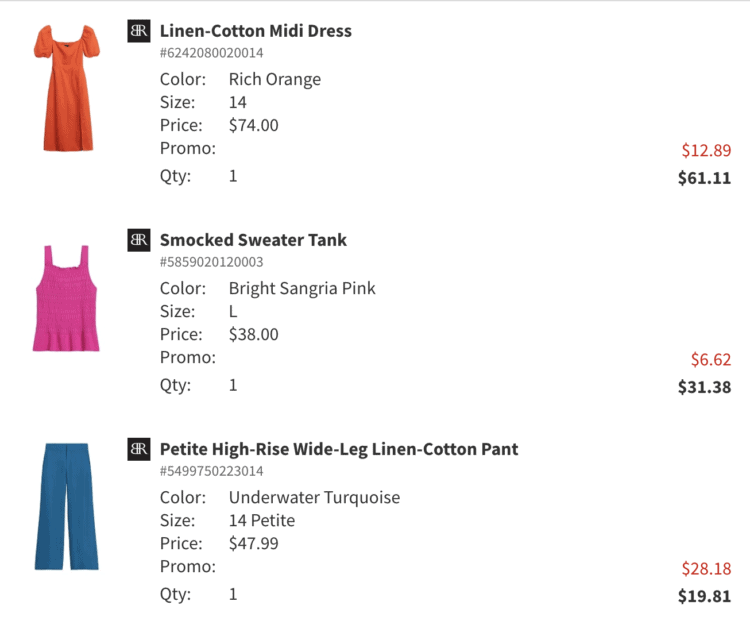 I bought some things from Banana Republic during one of their sales… and returned all of them. But I want to share so I can both warn you, and if it's something that's wrong for me but right for you, you can get the intel.
Linen Cotton Midi Dress: Favorite color, has pockets, thought the sleeves were fun. Could barely get it on and there was no way I could zip up more than an inch. The bodice is wide, there's no way the puffed sleeves would stay on my shoulders. Fail.
Smocked Sweater Tank: Color just as gorgeous in person. Fabric soft. Straps almost perfectly aligned with the straps of my everyday bra. Didn't have any shape on me; untucked it looked sloppy and tucked in it looked more like something I'd wear under a blazer. If you're considering know it runs large. Fail.
High-Rise Wide-Leg Linen-Cotton Pant: I was thinking these would be a summer fabric version of my beloved Banana Republic hot pink pants that I wear all the time (yep even now at home, just wore them Wednesday!). And yes, they do fit the same and the color is gorgeous. But the fabric is rough. Like burlap rubbing against your inner thighs rough. Fail.
Things I'm Digging
After months of only wearing calf- to ankle-length dresses, I'm gravitating towards shorter dresses that are loose and breezy and made from colorful prints (sometimes more than one print). I'd totally wear them with bike shorts or slip shorts underneath, and on my feet right now would be Birkenstocks, early fall I can see with ankle booties and sneakers, and come winter with leggings or tights and boots. Add a leather moto or denim jacket, maybe a cashmere scarf looped around the neck when the temps drop, but for now all it would need is a face mask in a contrasting print and maybe a pair of beaded earrings picking up one of the lesser-used colors in the pattern.