This article may contain affiliate links; if you click on a shopping link and make a purchase I may receive a commission. As an Amazon Associate, I earn from qualifying purchases.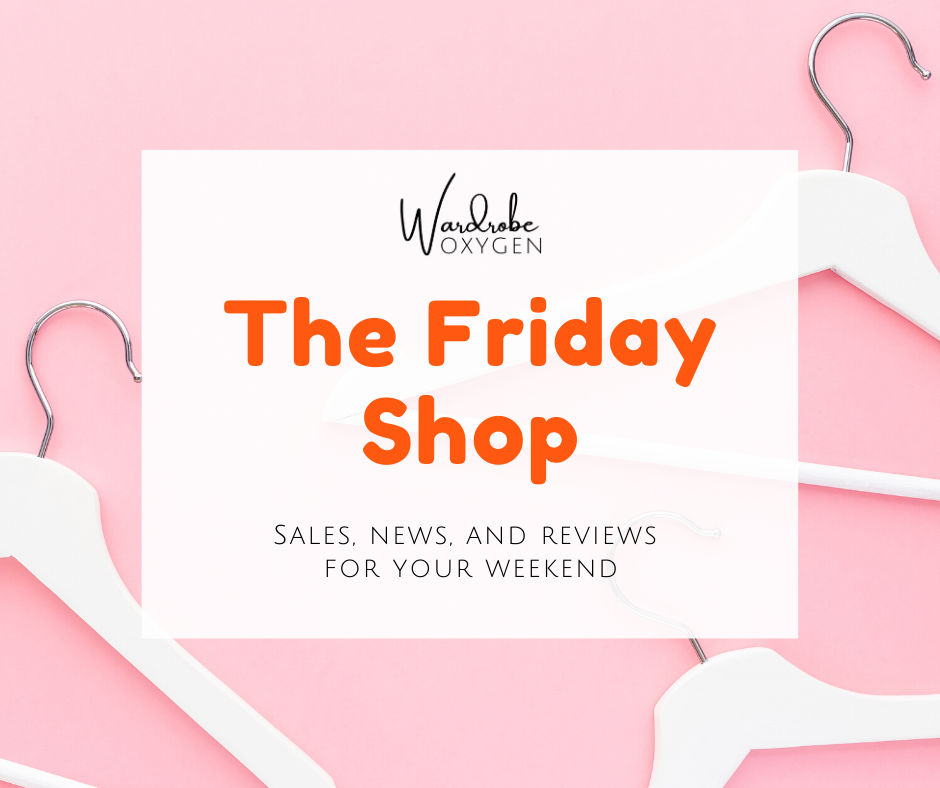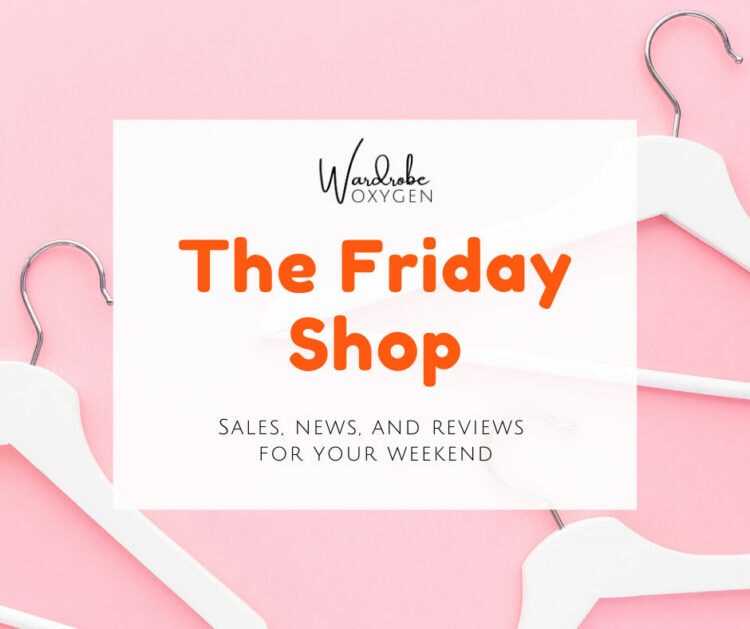 Today's Friday Shop is a bit different. Since I am on Spring Break with my kid, I wrote this in advance so there are no sales and I am just sharing recent purchases and gifted items from brand and my thoughts on them. I encourage you to share great deals and sales in the comments!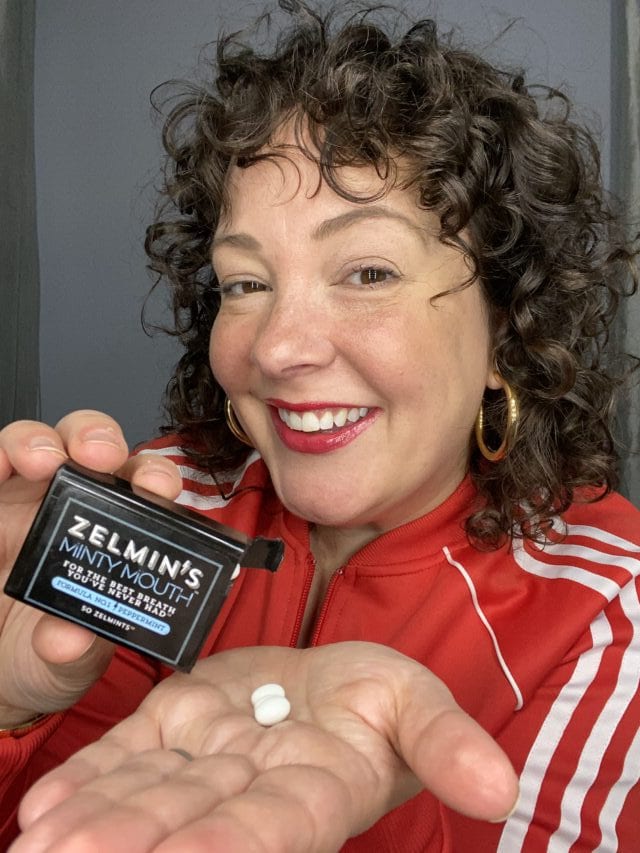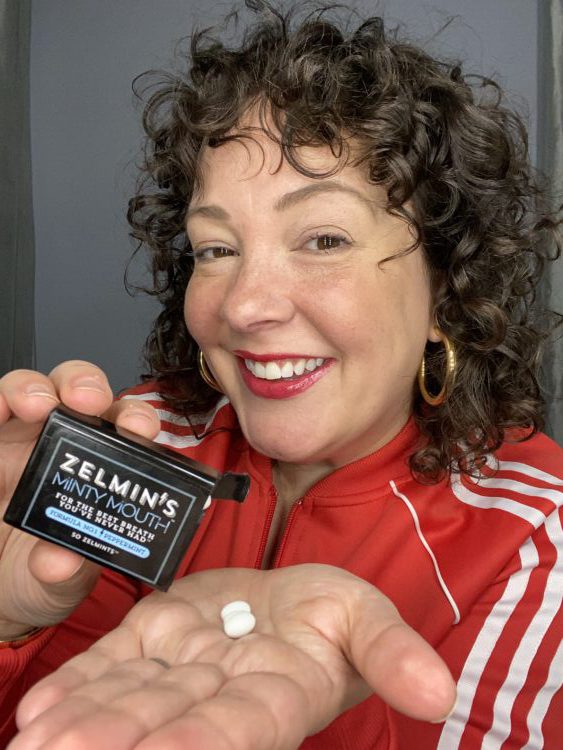 Not fashion-related but still cool: I was sent a couple of packs of Zelmin's Minty Mouth mints and these are worth a mention. At first glance, and even when first put in your mouth these may look and feel like traditional mints but they're actually mint-coated capsules of parsley seed oil. Parsley oil is antimicrobial and a digestive; it's been a natural breath freshener for years. It sounds hokey, but consuming parsley seed oil can kill bad breath from the inside out while also helping to fight indigestion.
Zelmin's Minty Mouth is a kosher gelatin-based capsule packed with concentrated parsley and sunflower oils, coated with 50 micro-layers of powerful mint (very similar power to another popular mint in a metal tin). You can suck off the mint coating for a quick refresher, and either swallow the capsule or chew it for a burst of freshness. I find the freshness lasts way longer than with mints; it also works extremely well on known bad breath culprits like garlic and onions. I've been appreciating these when wearing a mask; it makes the experience better and feels cooler too.
Zelmin's is offering Wardrobe Oxygen readers 15% off all 3, 5, and 10 packs as well as subscriptions. On their website, use promo code ALISONGARY15 at checkout. Zelmin's Minty Mouth is also available on Amazon; at checkout use promo code ALISONGARY15 to get 15% off 3- and 5-packs.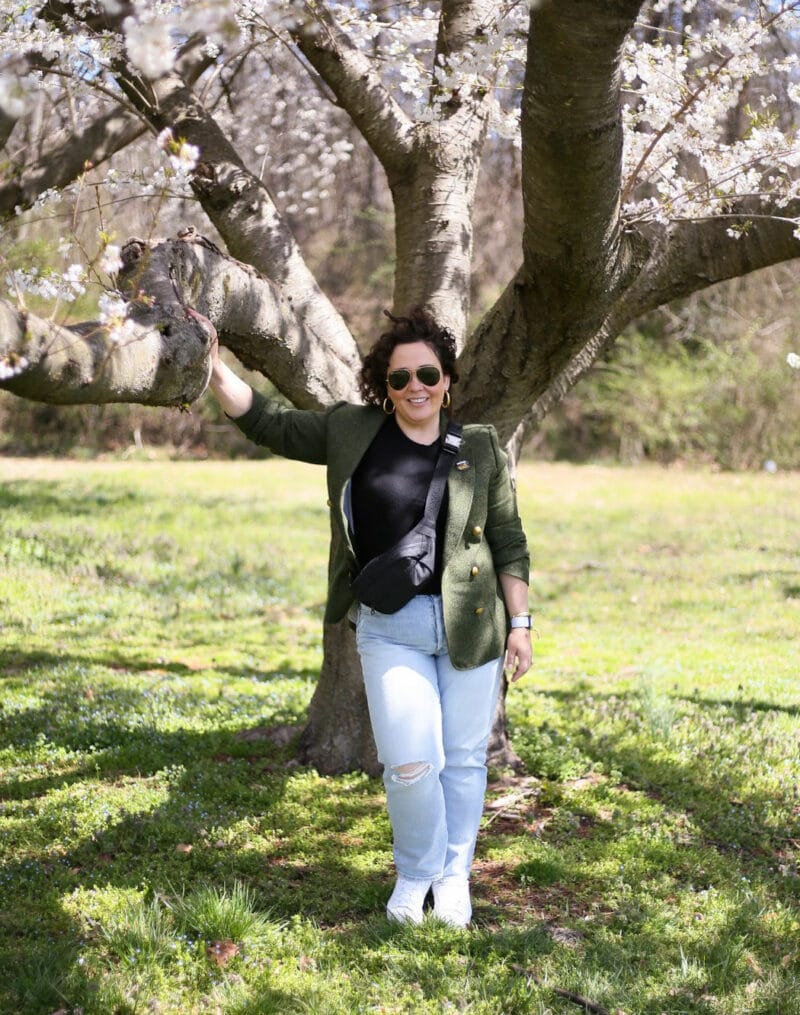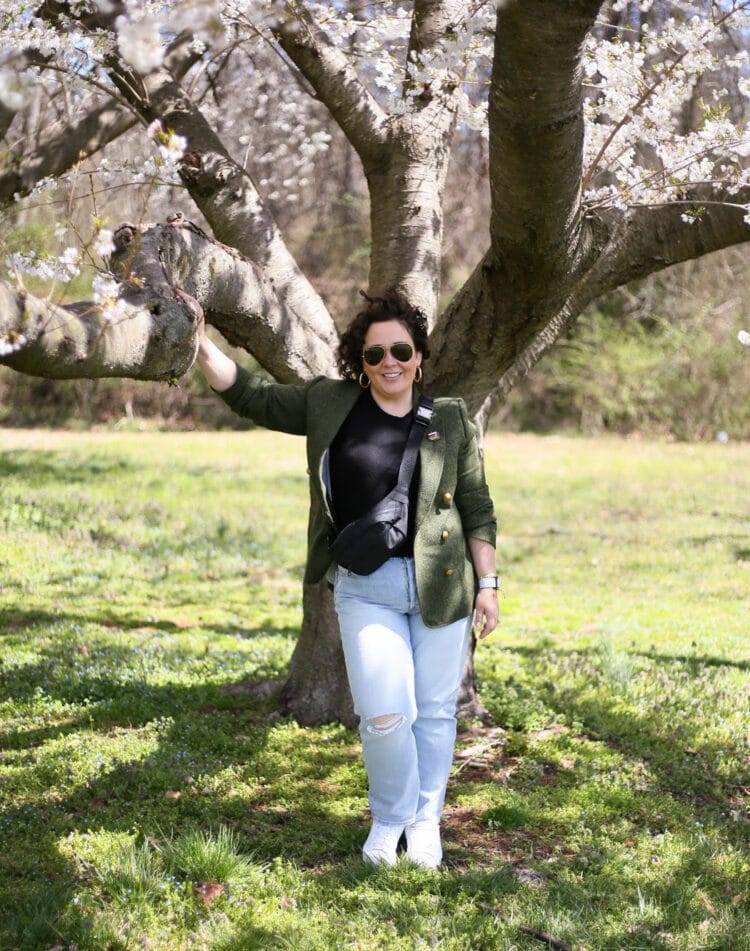 I have a gigantic box of jeans from Gap, Banana Republic, and Old Navy sitting in my room waiting for a major try-on but this week I'm taking a mini-vaca. However, Tuesday, I went to get my first vaccine shot and wanted to wear something that was easy to expose my shoulder, comfy if I had to stand in line for a while, but also a bit celebratory. I grabbed the first pair of jeans in the box and tried them on… and liked them!
Of course I tore off all the labels and rocked them and went back and am not exactly sure which jeans they are. They don't say petite inside so I will assume they are the regular version of the Distressed Cheeky Straight in size 14/32 color Light Indigo Destroy.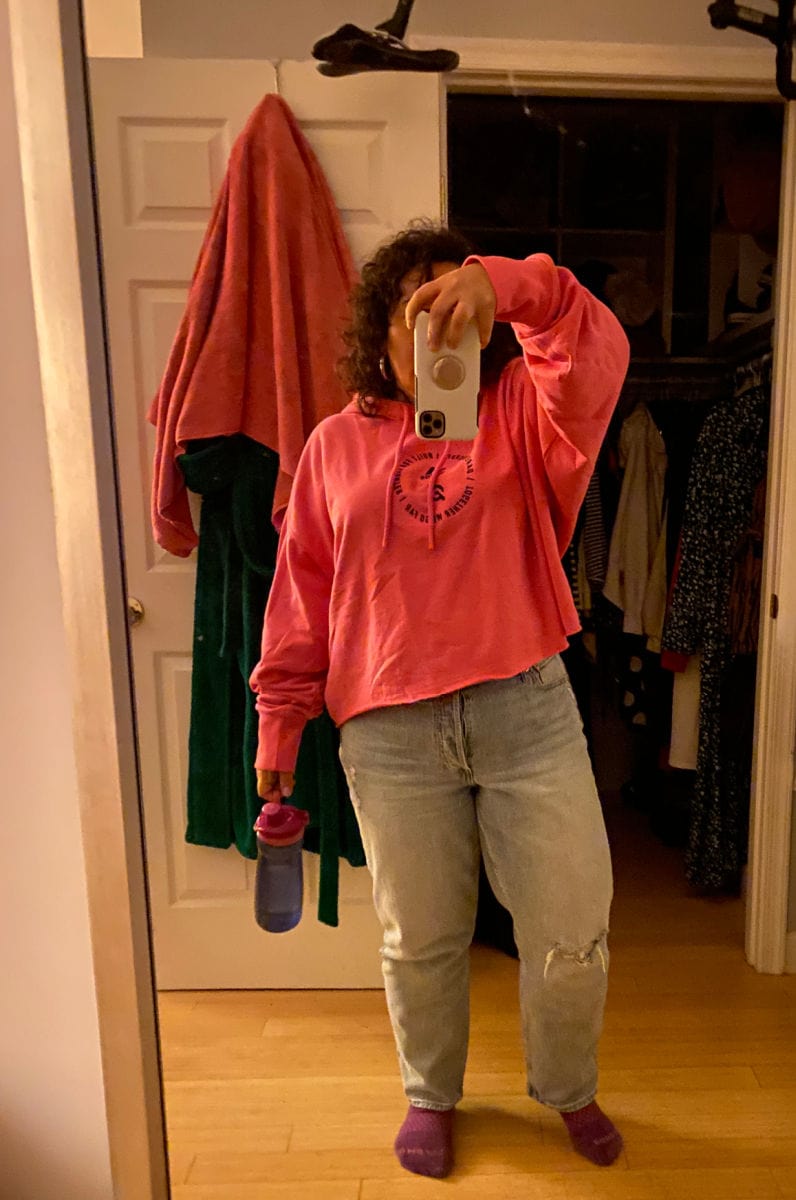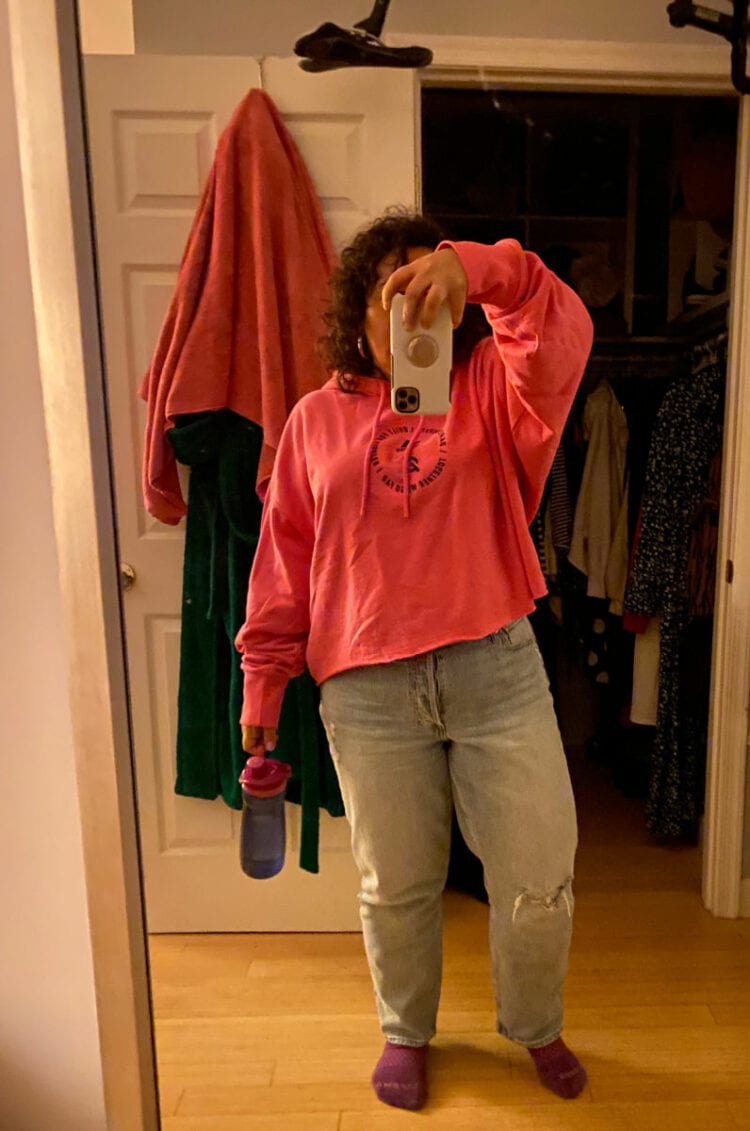 They aren't too baggy, but after wearing them, comfortable enough to hang out in. The distressing isn't too extreme, the length is good with my Birks or sneakers, the button fly is easy to maneuver (some are just so hard to button and unbutton), they're the color I was looking for too! I'll do the full review soon and will also do an outfit post focusing on this pair.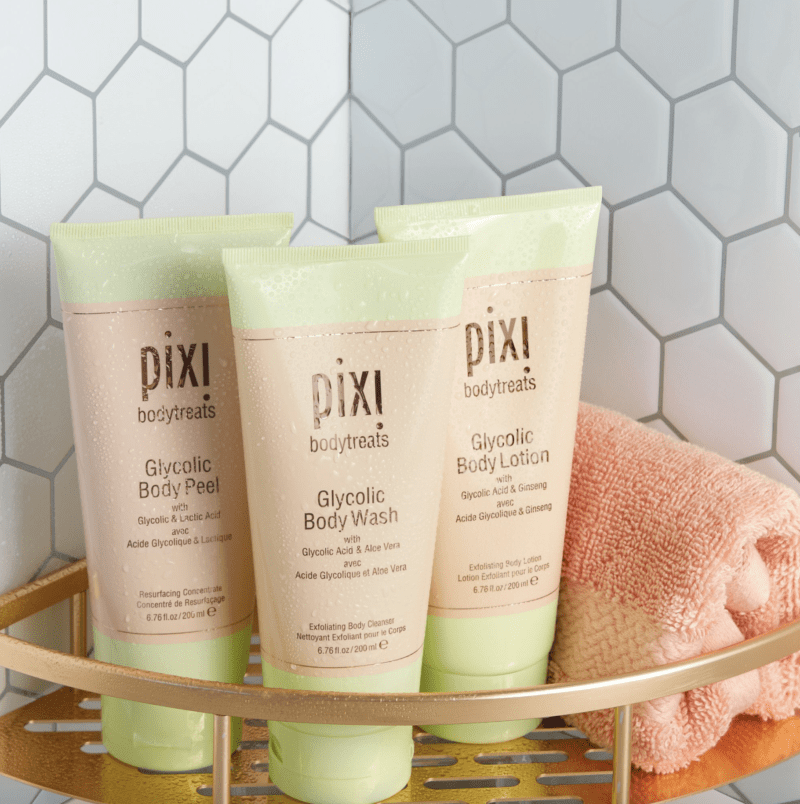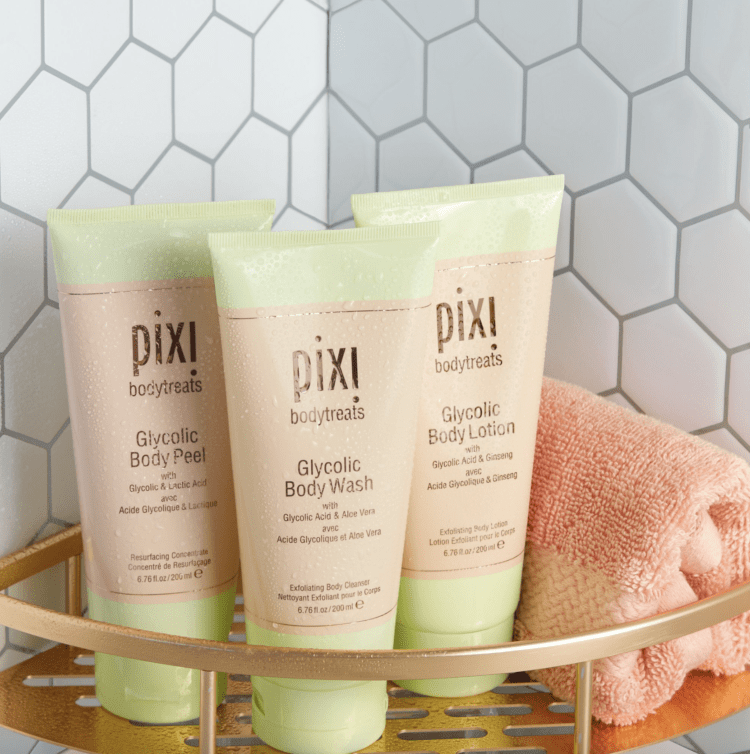 I am on the Pixi Beauty PR list and it's one of my most treasured perks of this job. I have been using Pixi Glow Tonic for years, and have liked many other Pixi products they have sent me. This week, Pixi sent me a PR package with their body products that feature glycolic acid.
Pixi has a Glycolic Acid body wash, body peel, and body lotion that are infused with aloe and other ingredients like ginseng and grapeseed oil. I immediately put the body wash into the shower and used it same day. It at first had a fresh smell; it was a bit like fresh plants and greenery, a bit like aloe.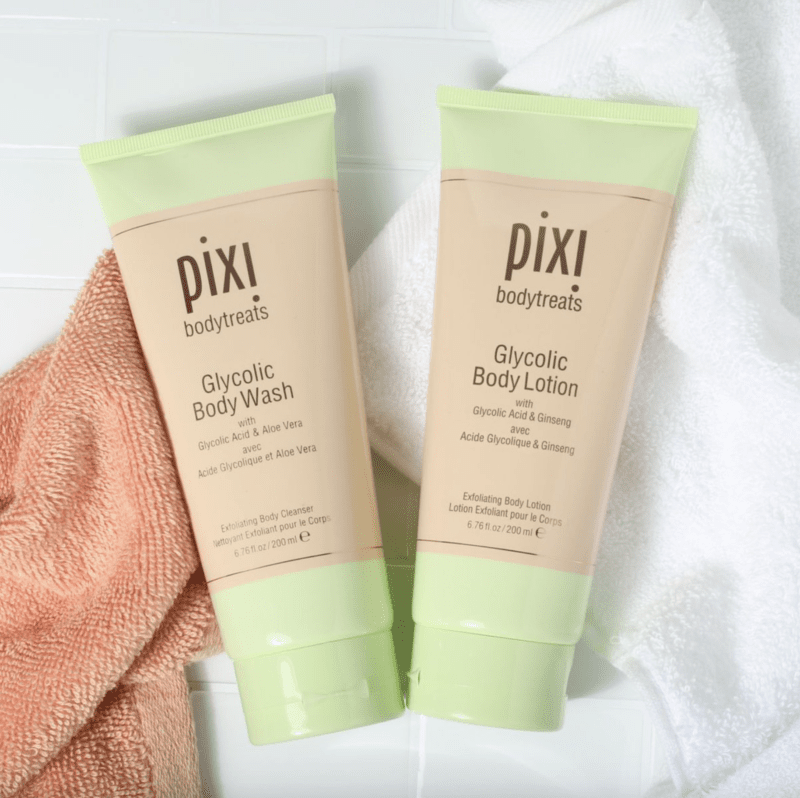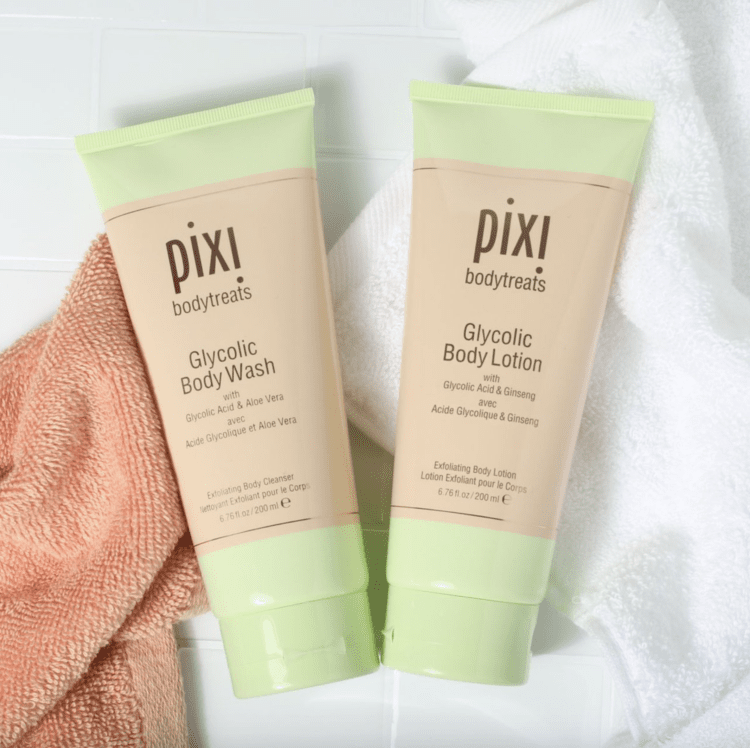 But then during my second shower with it I realized what it smells like – those Renuzit gel air fresheners. I realize they still make these air fresheners but I haven't smelled one since the '80s and early '90s. We always had one in our downstairs bathroom and my mom would get so bad because I found the gel fascinating and would stick my fingernails in it and slice out chunks to play with.
That being said, the smell is not offensive, just nostalgic, and I think it has helped with K.P. on my upper arms and smoother feeling knees and legs. I've also used the lotion and it has a subtler scent, absorbs quickly, but I haven't seen a noticeable difference from using it. I'll keep using so I can offer a more detailed review in the future.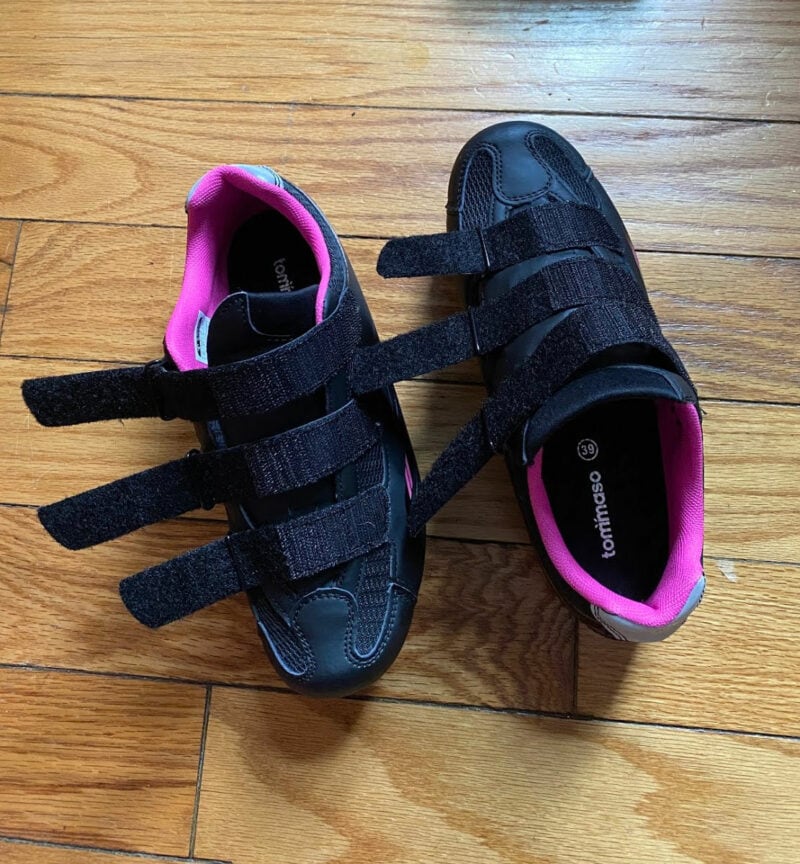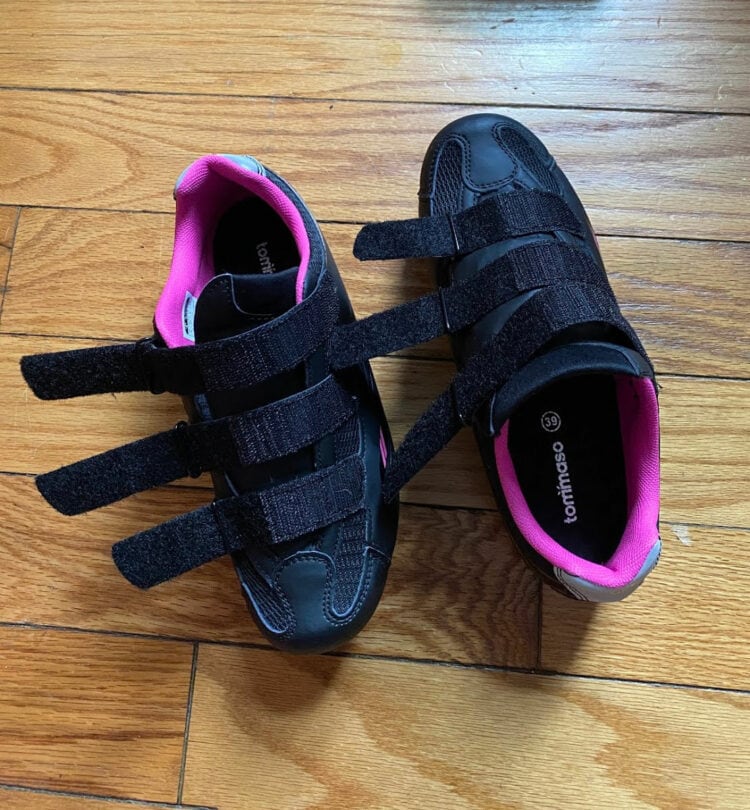 I've been wearing these shoes from Shimano for a year with the Peloton and felt they were fine. I have wide feet, they're stretchy, they work. The sole was a bit too flexible so I added these inserts which helped… but then my feet were practically slipping out of the shoes because they were too shallow.
I've read a lot about wide cycling shoes, and many recommended the Tommaso Pista cycling shoe for women. To celebrate one year with the Peloton, I ordered myself a pair. Wow, these are truly wide! I am a size 8 usually; I got the 39 and I think I could have gone down to 38.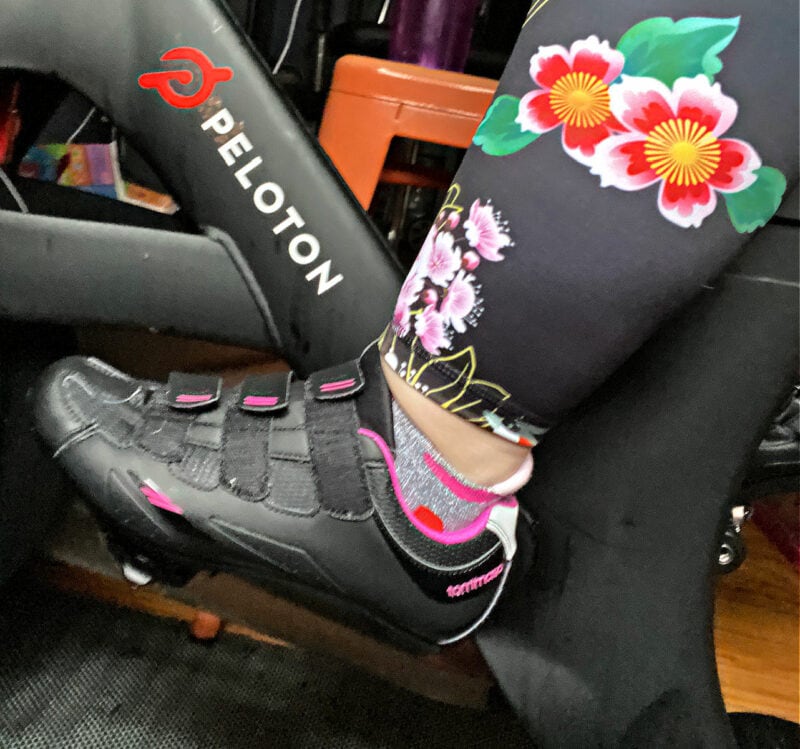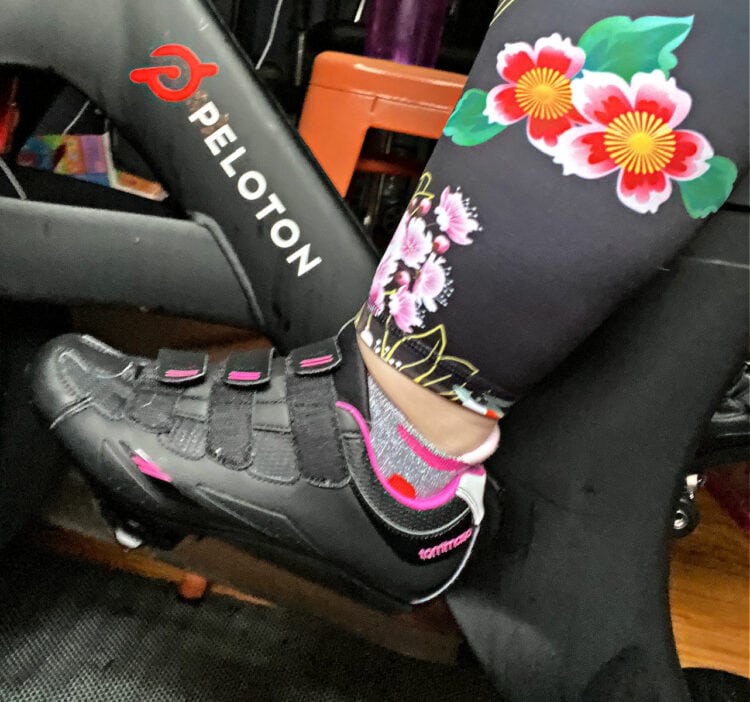 I've done five rides with the Tommaso Pista and there is plenty of room for my feet, and plenty of sole stability so my foot isn't flopping around. However, there isn't much arch support so I added back my insoles and that helped greatly. The Pista is roomy and deep enough that I know the insoles will fit and I will still have more room (and therefore support) than the Shimanos with the insoles. But these are a great choice for those with wide feet and high volume feet!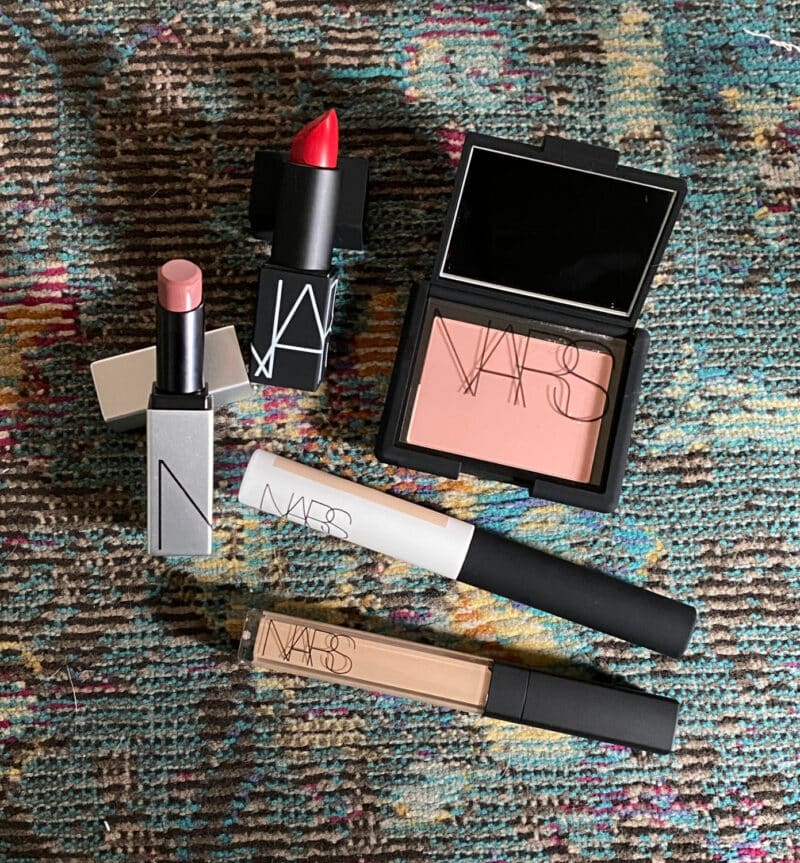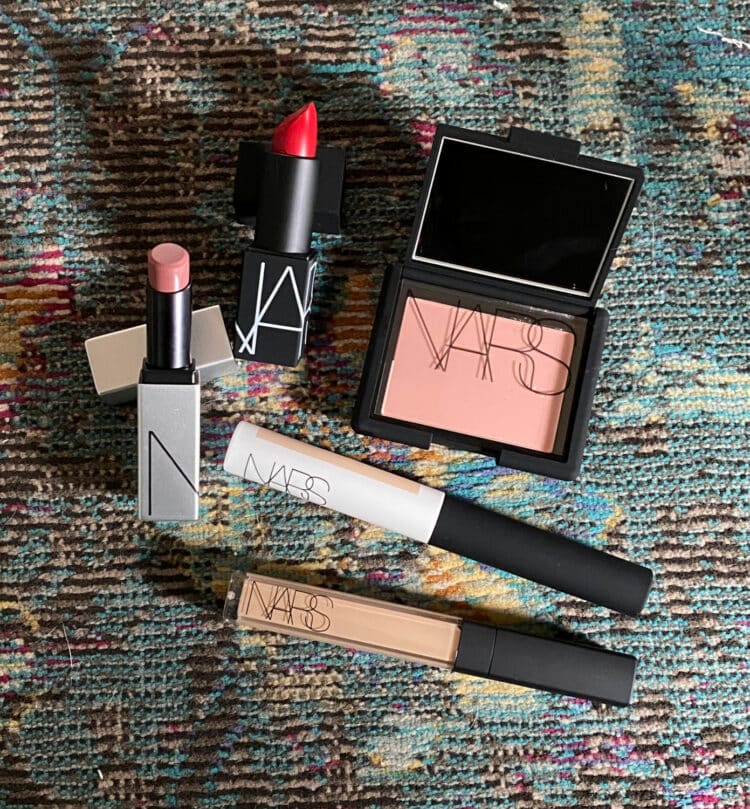 I have always been a fan of NARS and have a friend that works for the company. They recently asked if there was anything I'd like to try and she sent me a care package. What I got and what I thought:
Shop the Post: