This article may contain affiliate links; if you click on a shopping link and make a purchase I may receive a commission. As an Amazon Associate, I earn from qualifying purchases.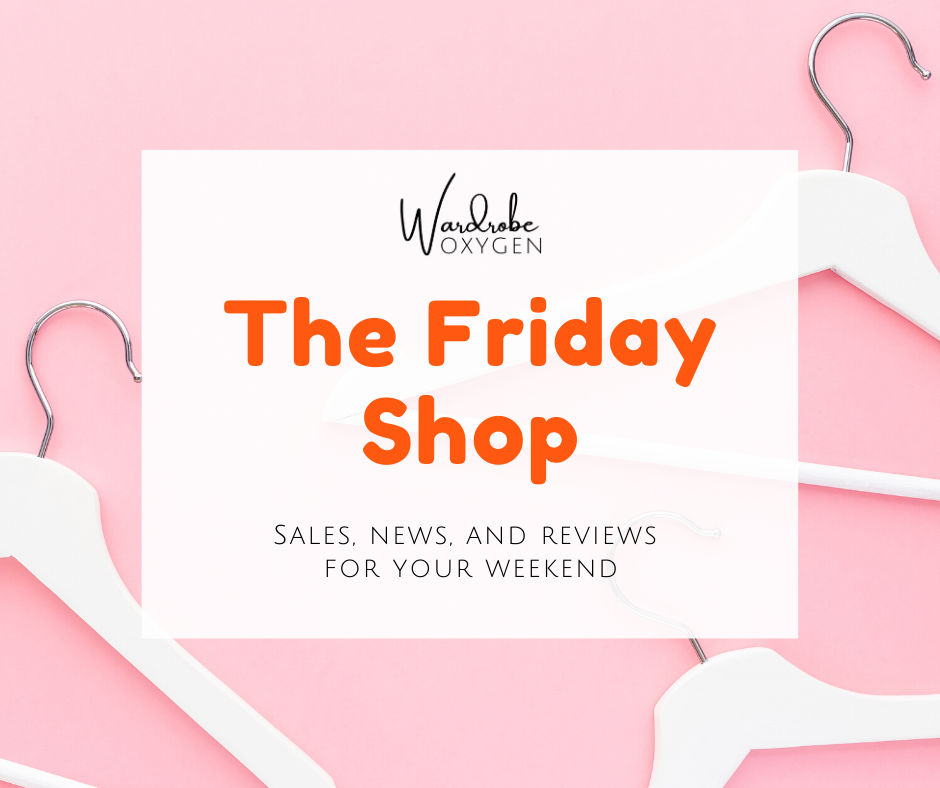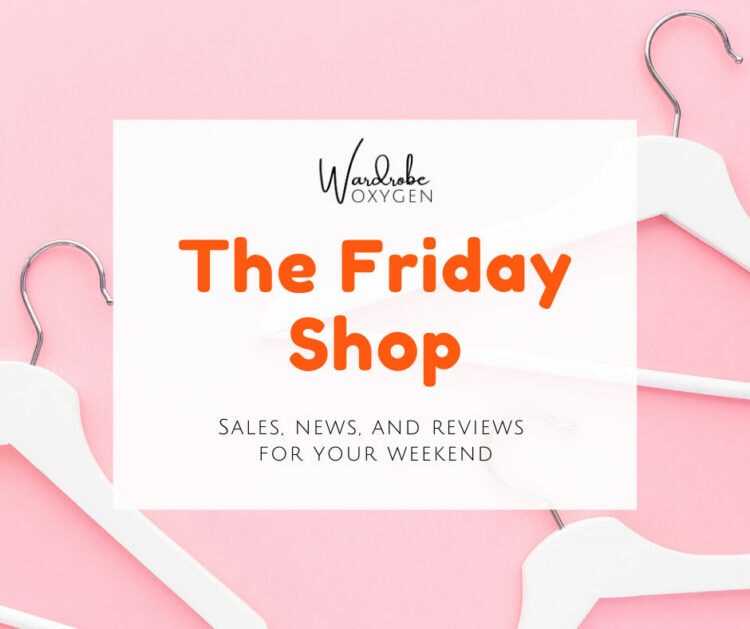 Sale Alert
ELEMIS sent me a bunch of products to review and I will have that coming up soon (I find some of the products similar in goals/purpose/style to Colleen Rothschild and will likely do a comparison review since I already use CR) but they also offered a promo code. Use promo code LoveElemis20 through the end of October to get 20% off everything except ultrasmart, collections, gift cards, travel, and PCRESULTS.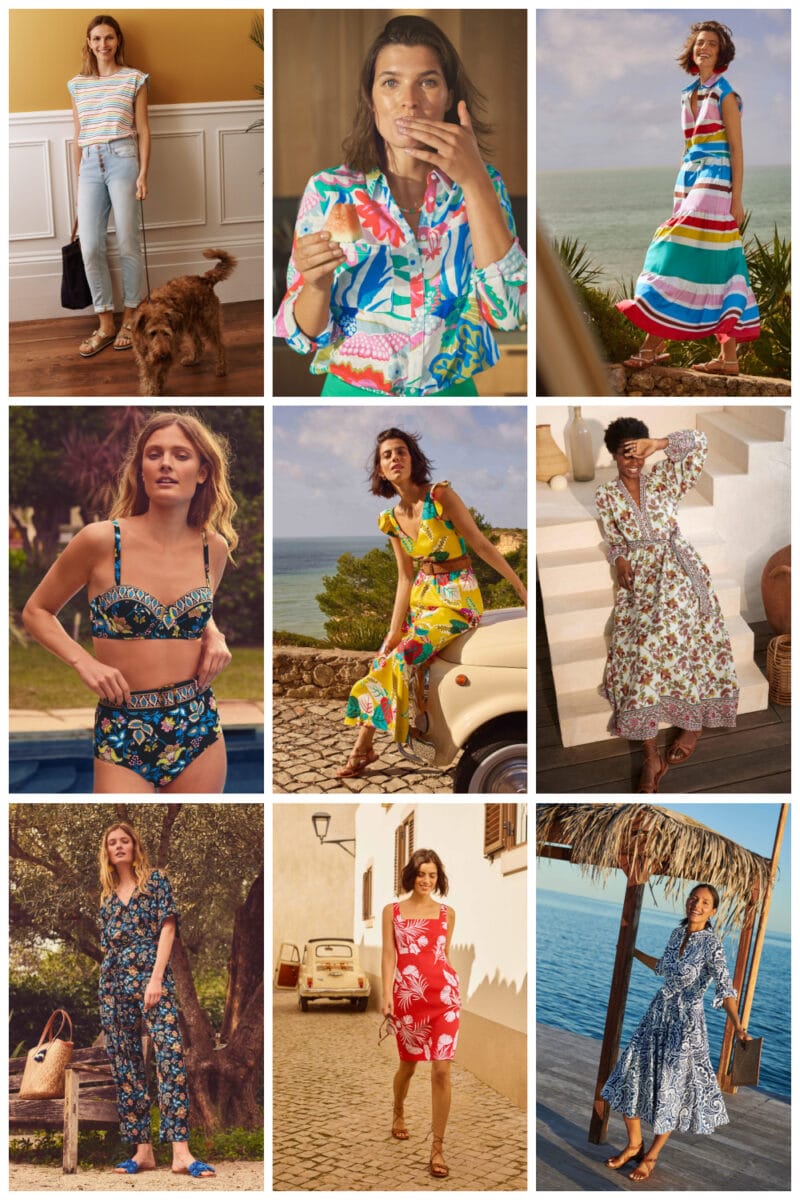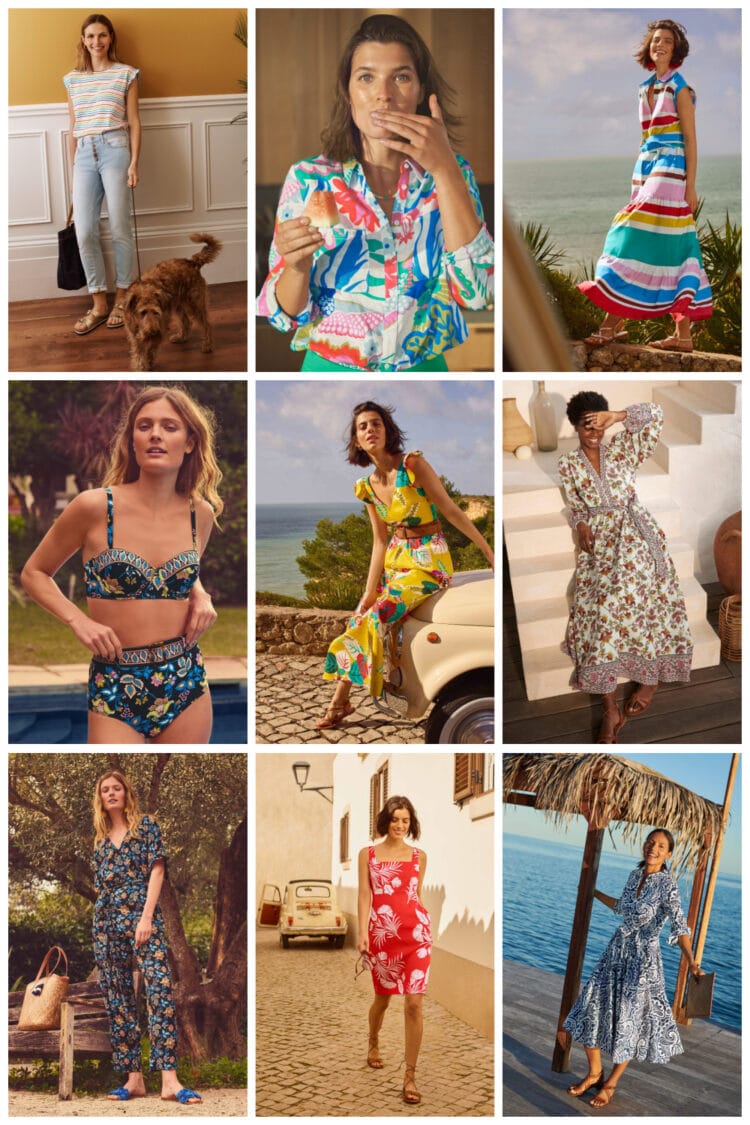 Boden is offering 15% off full-priced items today, which is cool if you missed the last Boden sale I shared. Boden recently released new arrivals for summer and most are breathable fabrics and phenomenal fabrics; totally worth checking out! For reference, Boden is available in sizes 2-22 with petites up to 10, jumpsuits in a "tall" fit, and some styles of pants in long length.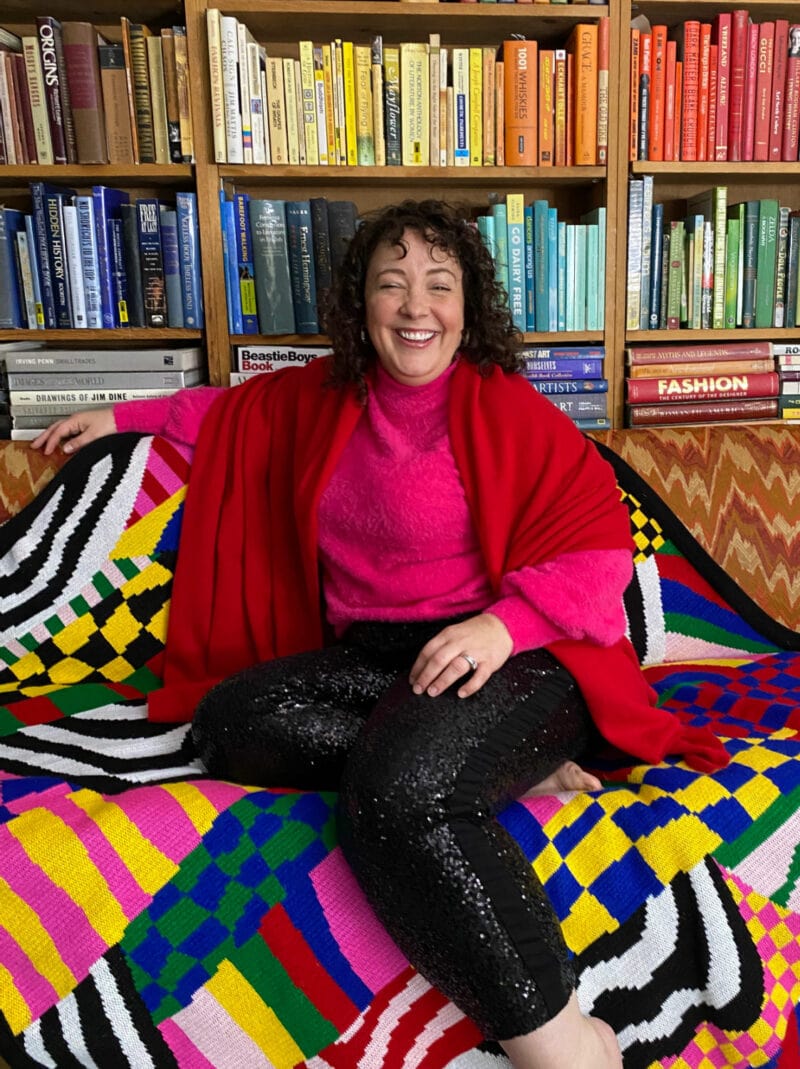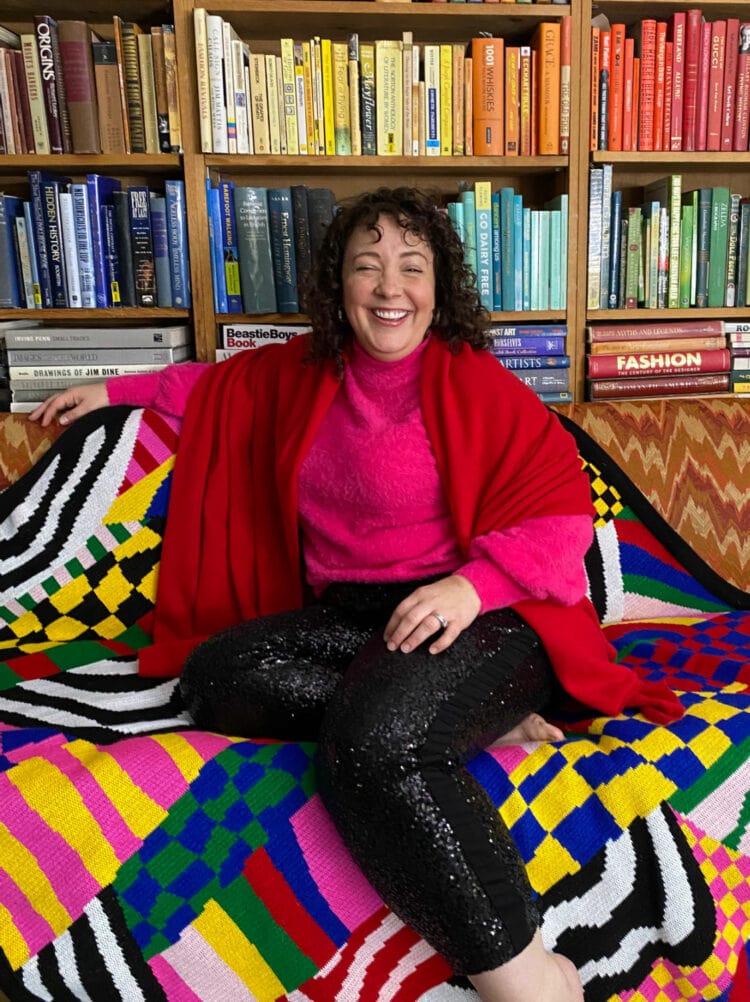 Zoe Schlacter is an artist I have admired since 2013 (read my feature of Zoe on Wardrobe Oxygen!). Zoe Schlacter is a textile artist and we own one of the blankets Zoe designed and love it. Zoe is offering 20% off everything in their shop through monday with promo code SPRING2021.
What I Bought and What I Thought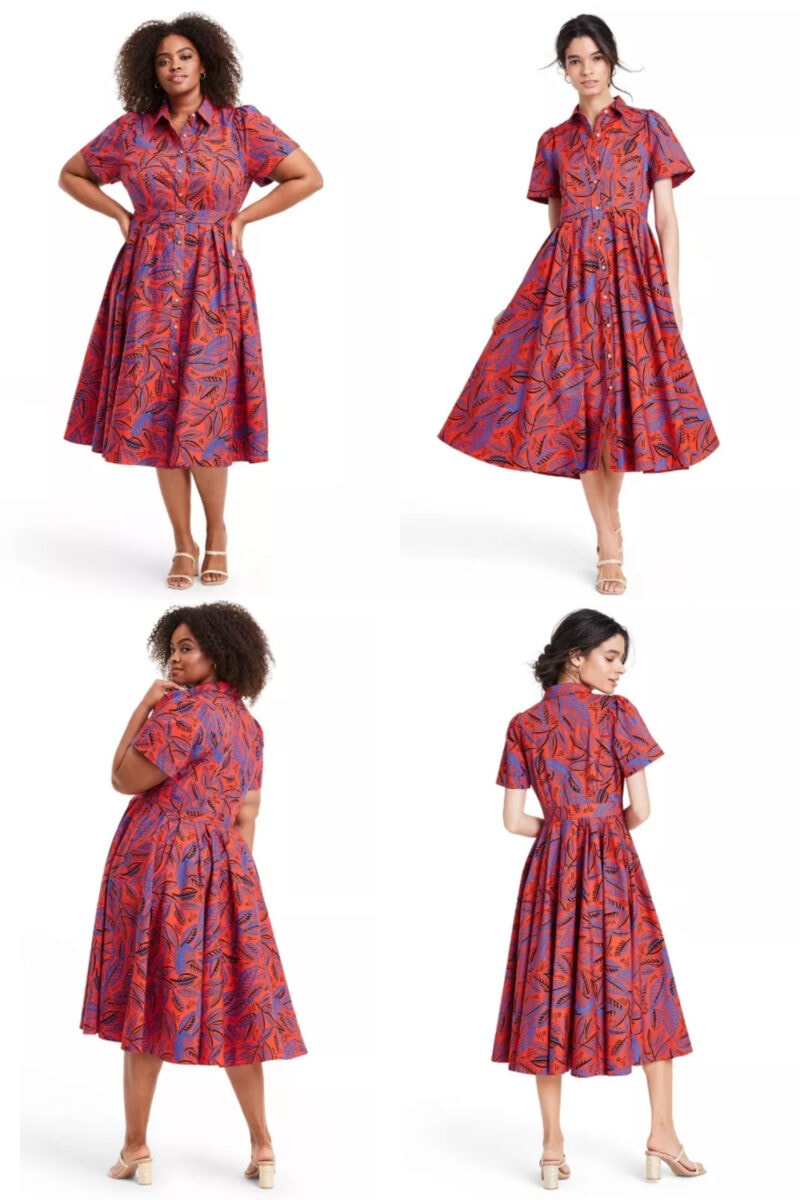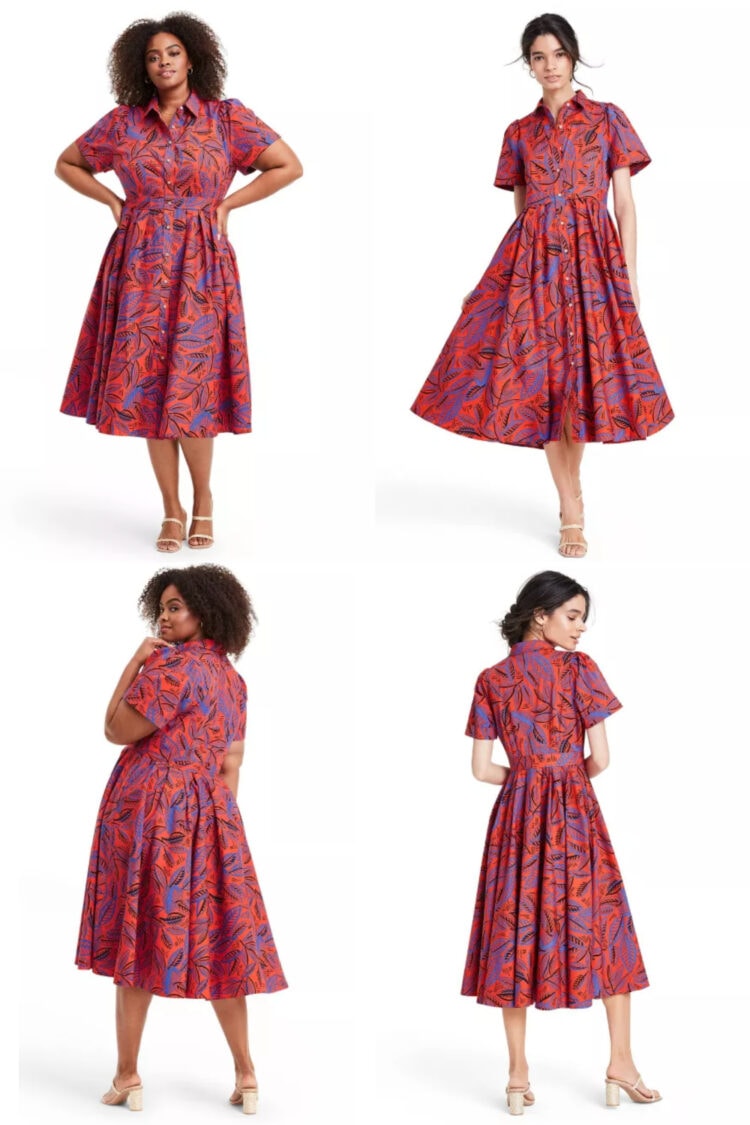 I know I am not the only one who was excited to buy from the Target designer collab this weekend. While some of my friends set alarms to shop at 3am when it launched, I waited until mid-day. While I was on the site I saw items out of stock get back in stock, and I know people are doing returns already of items that didn't work out so if you didn't have luck finding anything, check back you may be pleasantly surprised.
So while writing this post, the last portion of my order arrived so I will do a full recap post next week. But from the three items I got (one Christopher John Rogers, one ALEXIS, one RIXIO), only one was a hit which is this one from ALEXIS for Target. That's okay, I knew I didn't need all the dresses and the hit is quite a good hit.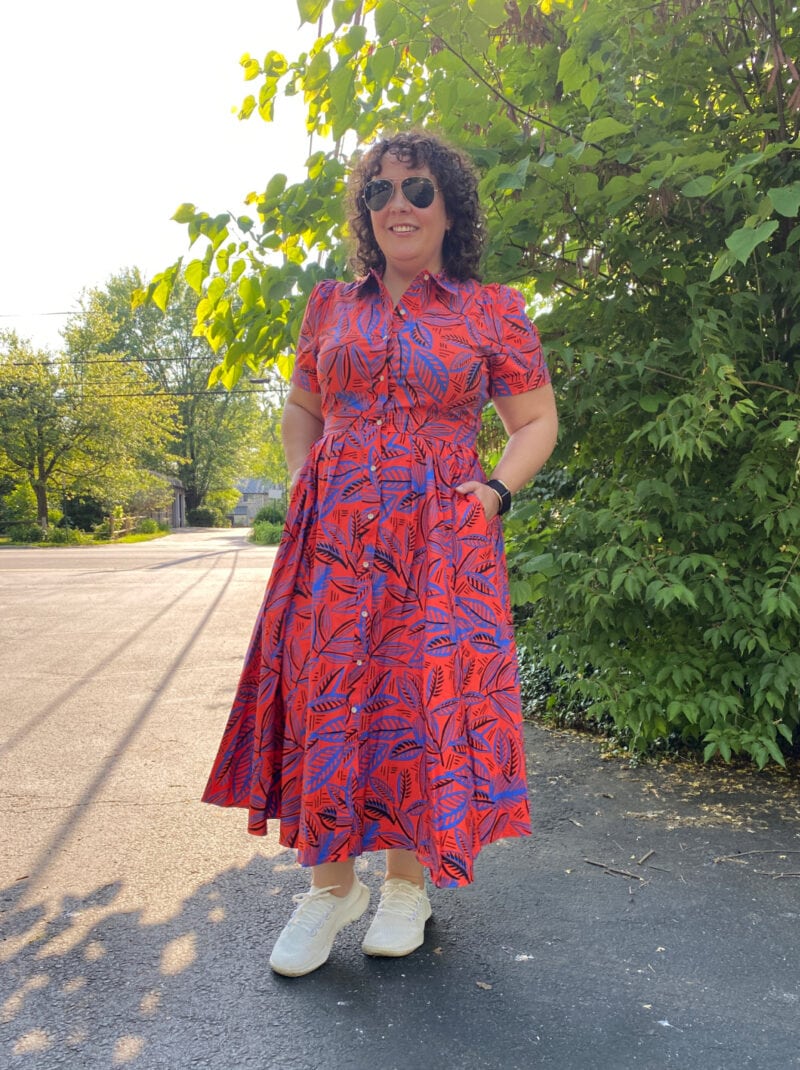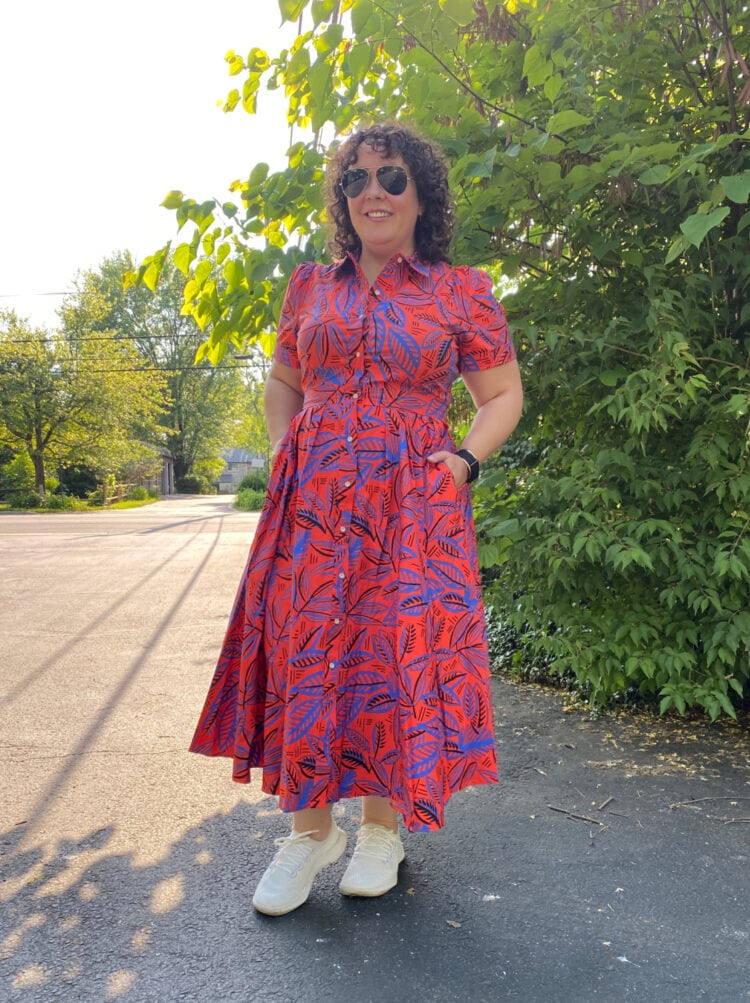 This is size Large. It is snug at the ribcage/upper torso, but fits everywhere else. The ribcage is so snug I considered returning it, but instead, I stuck a safety pin between two buttons and wore it to stretch it out a bit. Because come on, this dress is pretty fantastic and it's only $55 yet if I saw it at Nordstrom for $250 I wouldn't blink an eye. The print, the details like the sleeves and the pockets, I feel very '50s housewife with a '21 modern spin. I'll give a more detailed review next week along with more photos! BTW, this same dress comes in a solid blue.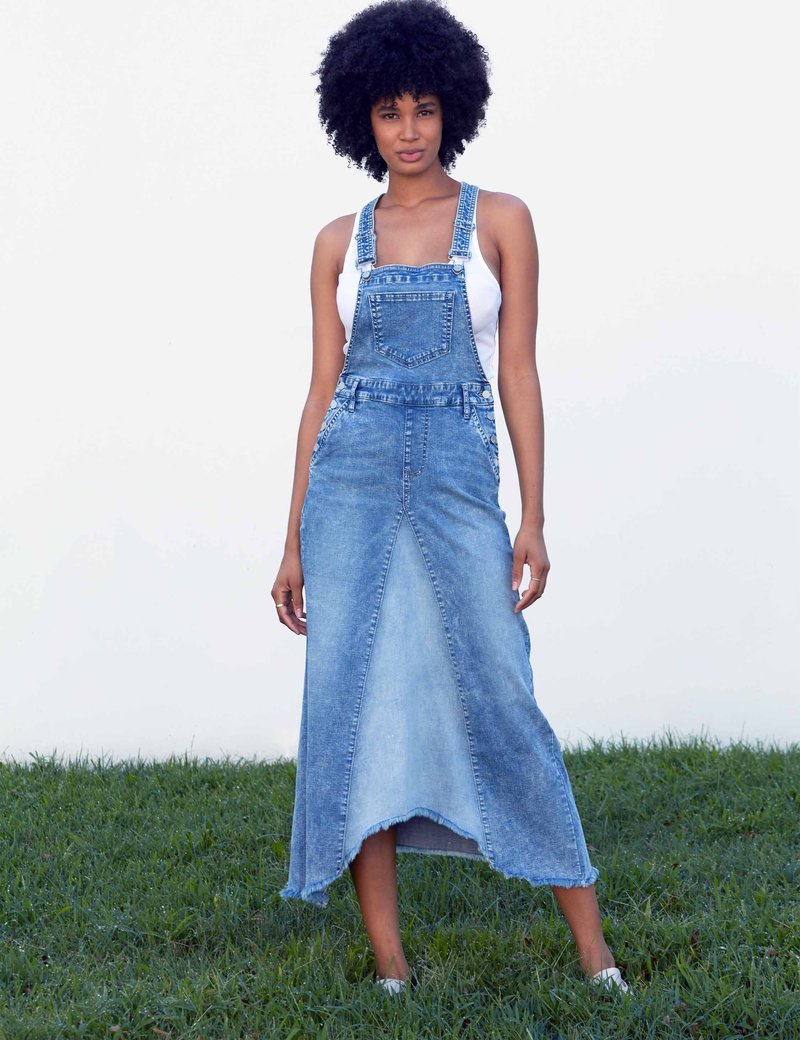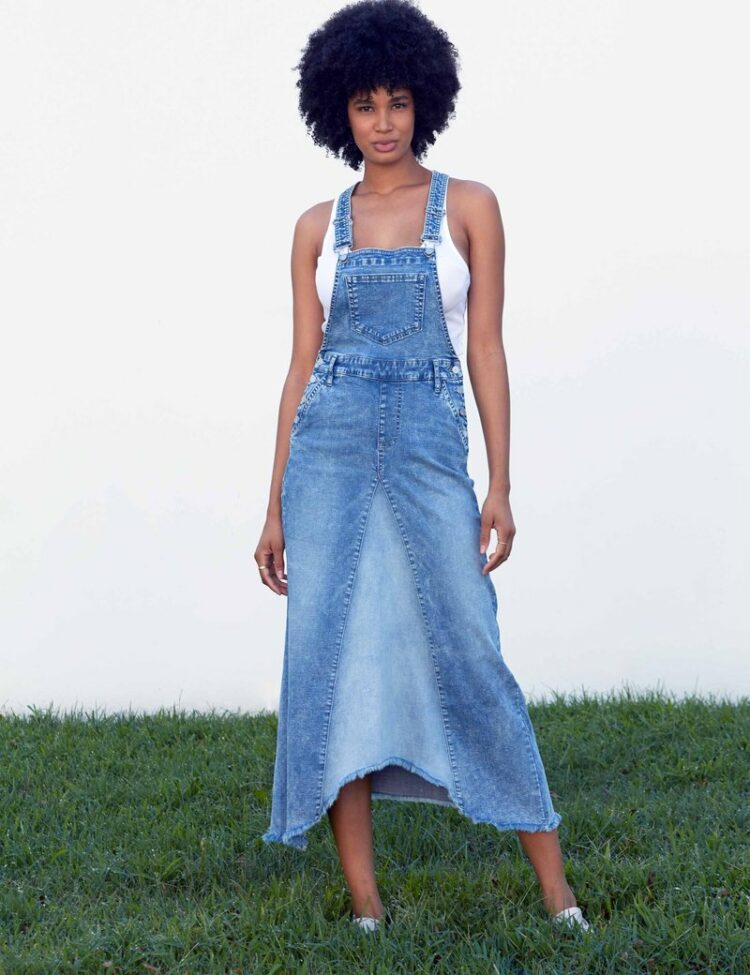 So I ordered this overalls/dress thing and I put it on with just my bra and was like… this is so cute! I slipped on my Birkenstocks, I was loving it. And then I tried it with a shirt, which is how I would actually wear it IRL. Not cute. Not cute with a white ribbed tank, a US Foundation tee in white or black or navy, nor a black and white striped tank. Tried a Breton tee, a US Foundation turtleneck, and a cut-up distressed band tee. Nope nope nope.
That being said, it is a stretch denim that doesn't look stretchy, the wash/color is cool, the hardware traditional, the styling and fabrication good.
This is cut very straight/juniors. The XL fit, but the added layer of a top caused it to hike up a bit and be a tad snug where the bib part meets the waist. And then the side view just looked weird. I would only recommend this if you have more of a straight figure, are at least 2″ taller so the hem hits at a cool length, and would recommend you size up.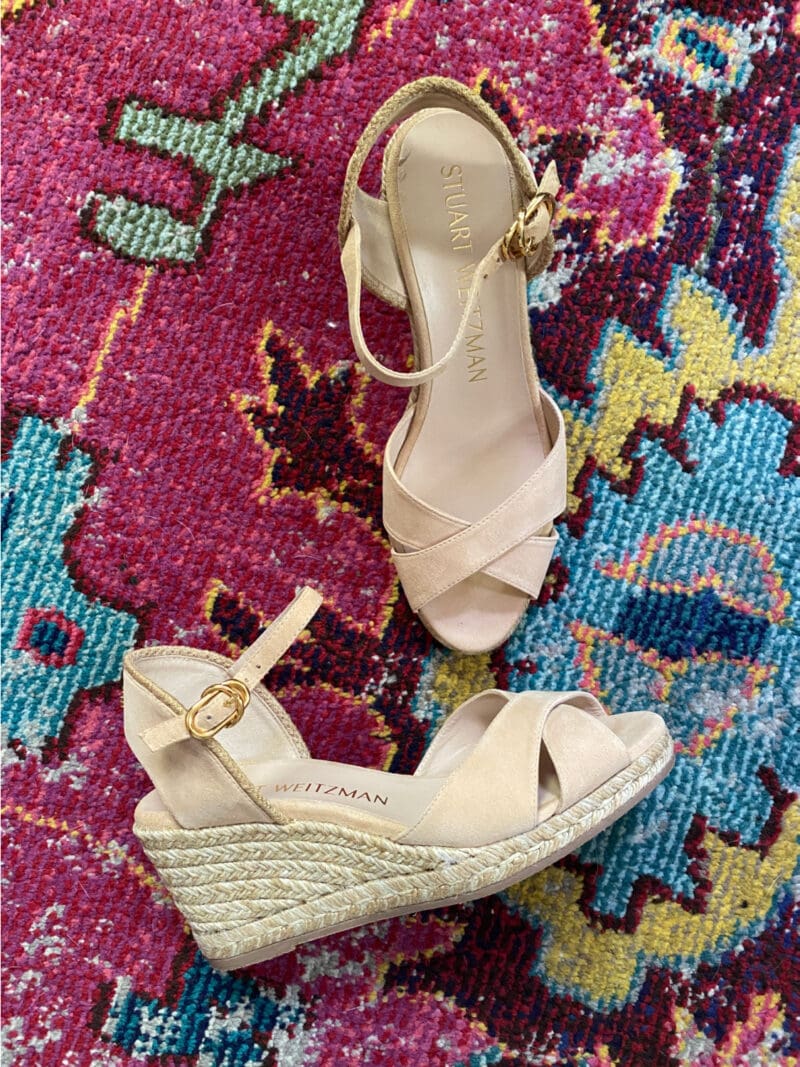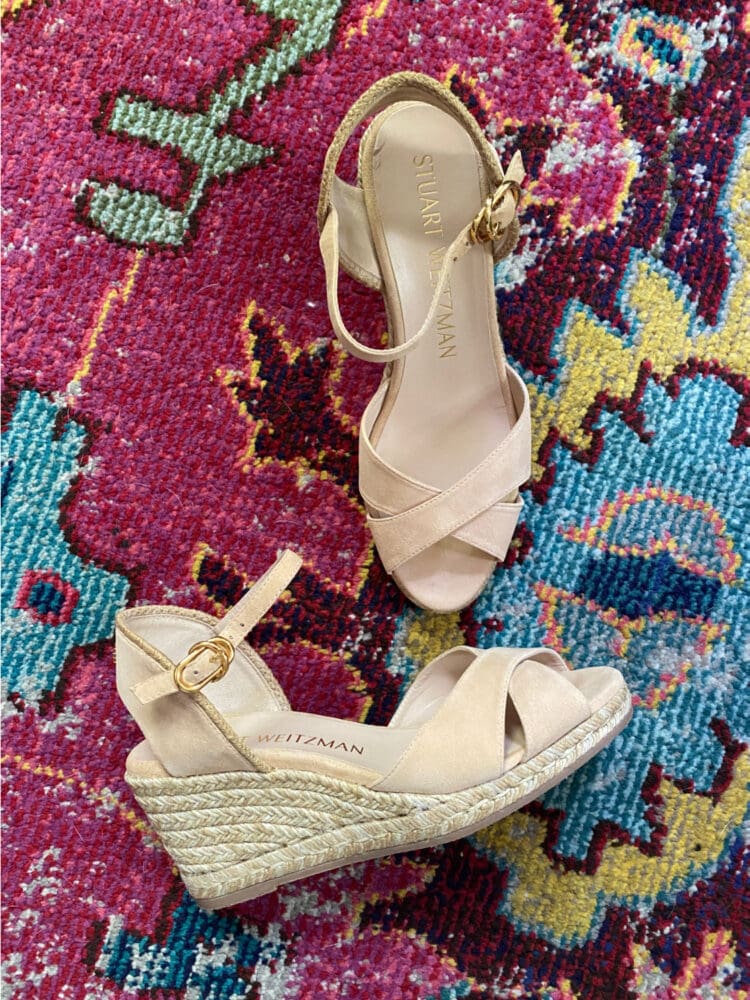 While I bought these clogs which I featured in this article about stylish wide width shoes for summer, I wanted something more feminine and streamlined that also offered a bit of lift. I saw these wedge espadrilles from Stuart Weitzman and liked that they came in wide (and they also come in black, white, and navy). While Stuart Weitzman isn't always wide enough for my feet, I was willing to take a chance.
These shoes have no support or cushioning or the perks you often get in your footwear by having wide feet. They fit, though my wider foot is a tough snug under the toe straps (though the fabric has already started giving to accommodate my tootsies after one wear inside on carpet).
I don't know about these, I am tempted to return because they are too expensive for my life and how I wear my shoes. But then, as a person with wide feet, I know how hard it is to find streamlined and feminine summer shoes that fit. So for now they are sitting in the box. If I don't have a place to wear them by mid-June they're going back.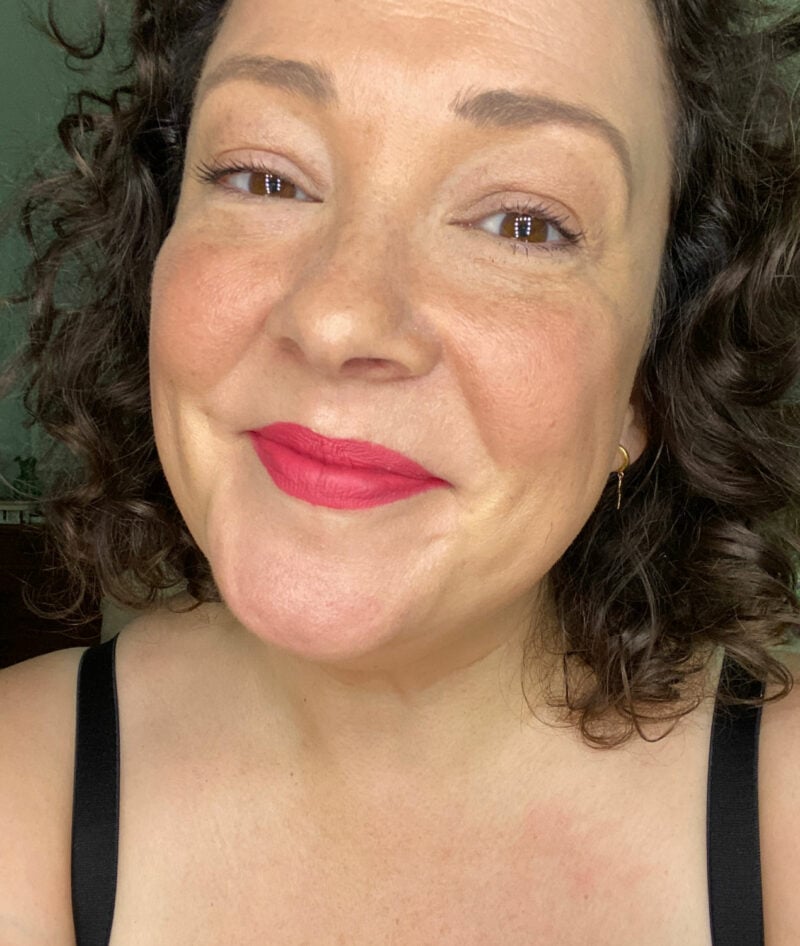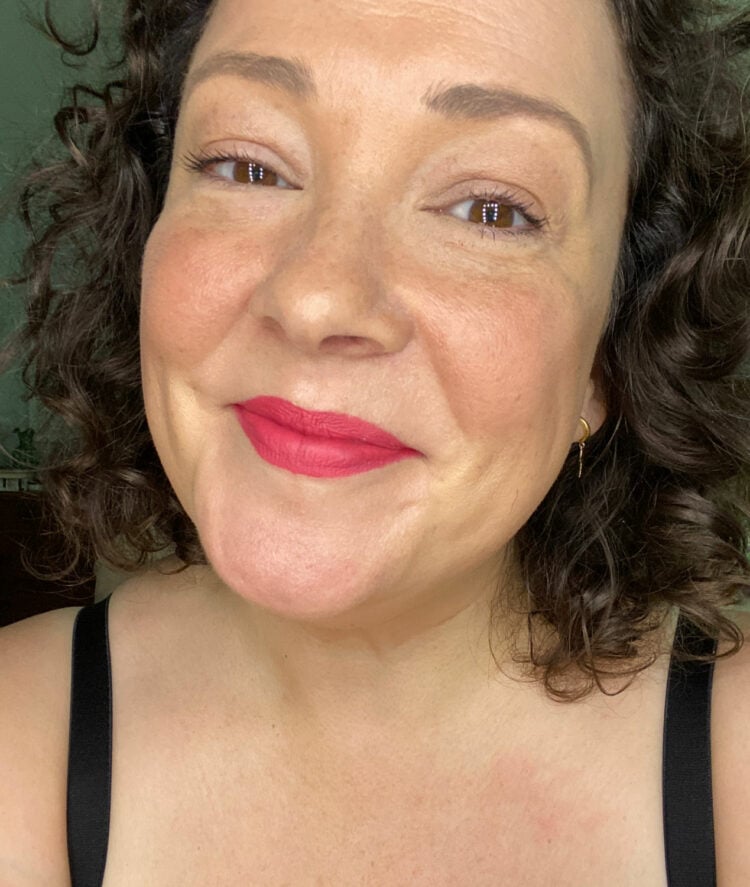 Every May I dream of bronzed glowy skin with just brows, mascara, a natural flush, and a bold lip. Watermelon or a punchy hot coral or fuchsia. And each summer I buy some lipstick in such a color and never end up wearing it. But after a year of masks, maybe I will. I got this pencil from Laura Mercier in "Clique" which is a reddish-pink. Because it's a pencil, it stays in place even if you're sipping on lemonade (or are wearing that mask until you sit at that table to sip lemonade).
Shop the Post: