This article may contain affiliate links; if you click on a shopping link and make a purchase I may receive a commission. As an Amazon Associate, I earn from qualifying purchases.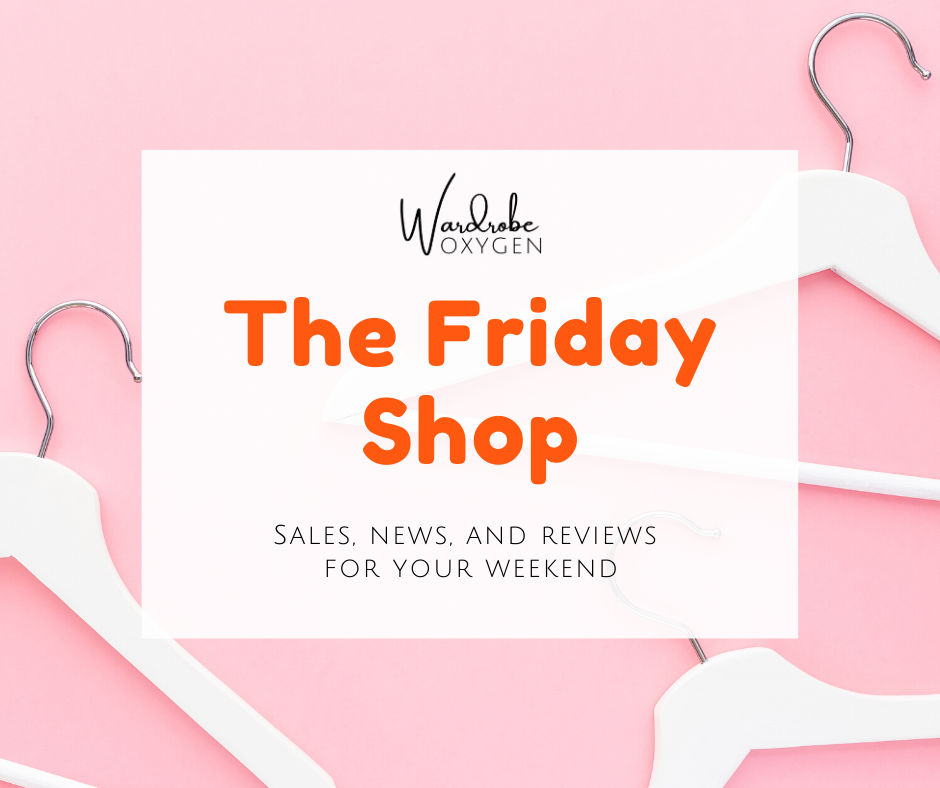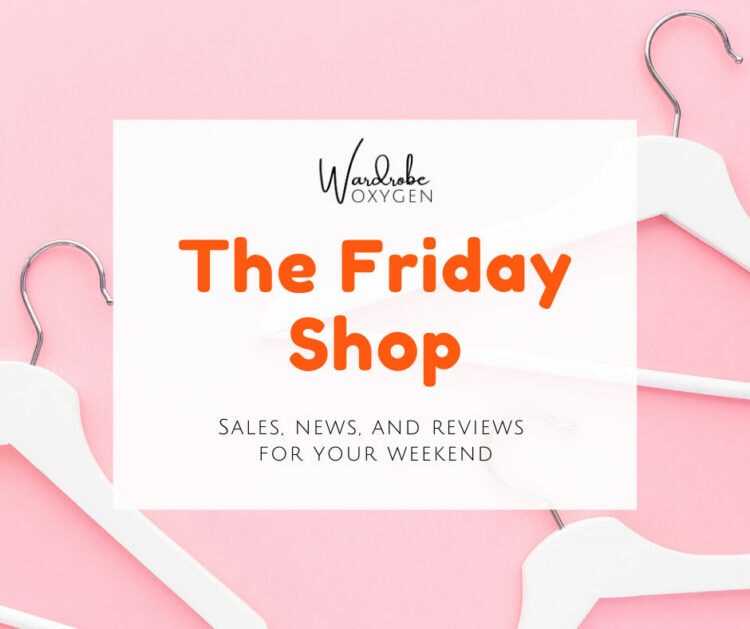 What I Bought and What I Thought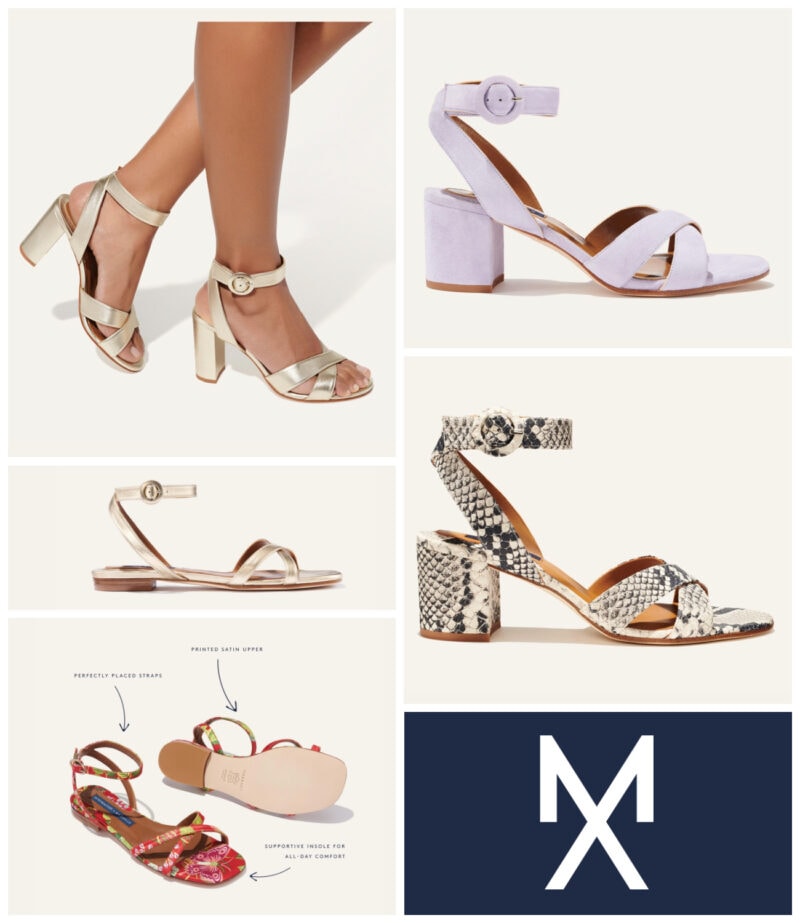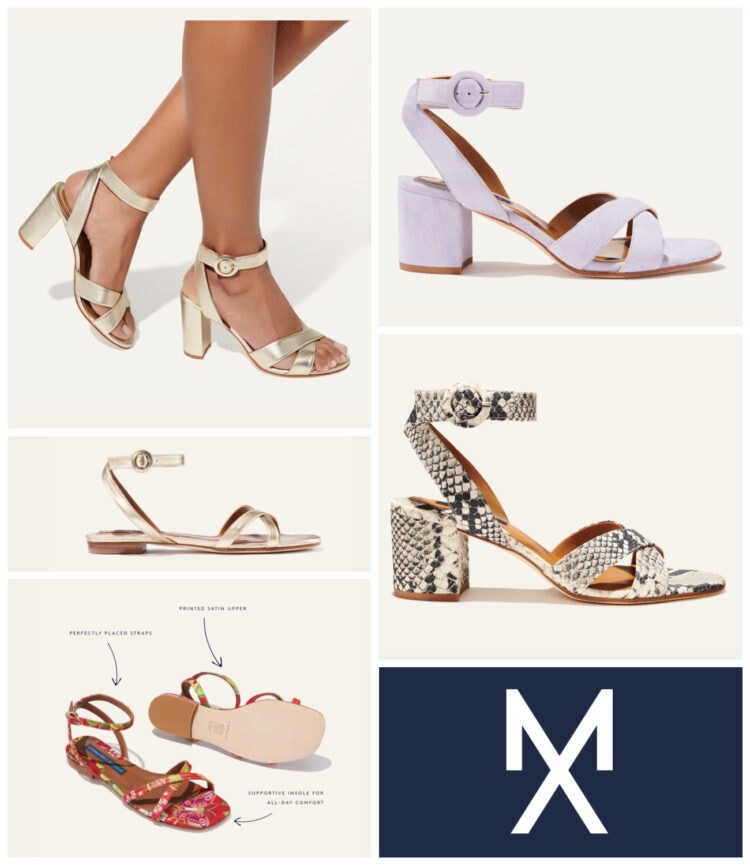 After writing over and over about how much I love my Margaux Uptown Sandals, I decided to buy the flat and low-heeled sandals also offered by Margaux. With my 2021 style, lower-heeled and flat dressy sandals make more sense with my wardrobe and life. I ordered The City Sandal in Python Embossed and The Flat Sandal in Platinum. No photos because I sent both back, but that doesn't mean I am not still a major fan.
The City Sandal is exactly the same as the Uptown Sandal, but with a shorter 2.5″ heel. I ordered the Python Embossed thinking it was an unexpected neutral that was low-contrast to my skin and would go with most everything. I found the Python Embossed fabric to be thicker and stiffer than the Platinum leather of my Uptown Sandals and I struggled to get my high-volume feet into the shoe. Once in, the Python Embossed fabric was scratchy and downright uncomfortable. There was no way I could "break in" these shoes without scratches and blisters all over the tops and sides of my feet.
I returned them, but am thinking of trying them again in the Lilac Suede which would be softer and is also a low-contrast unexpected neutral. If you don't have high volume feet or struggle with sandal straps cutting into the tops of your feet, the Python Embossed would likely work for you.
The Flat Sandal is flat. It is nicer than a flat sandal from Target or Steve Madden – the insole is soft suede, lightly cushioned, and while it doesn't have arch support it is molded/shaped for a foot. But that doesn't mean it was any more comfortable than a Target flat for walking distances or being on your feet all day. I also found it ran narrower than the City and Uptown sandals. The straps are thinner so they dug into my high volume feet, and they hit my short toes in the wrong spots, causing my pinkie toe to break free. These too were returned and I won't be trying another option (though the Schumacher Exotic Butterfly print is sooo pretty).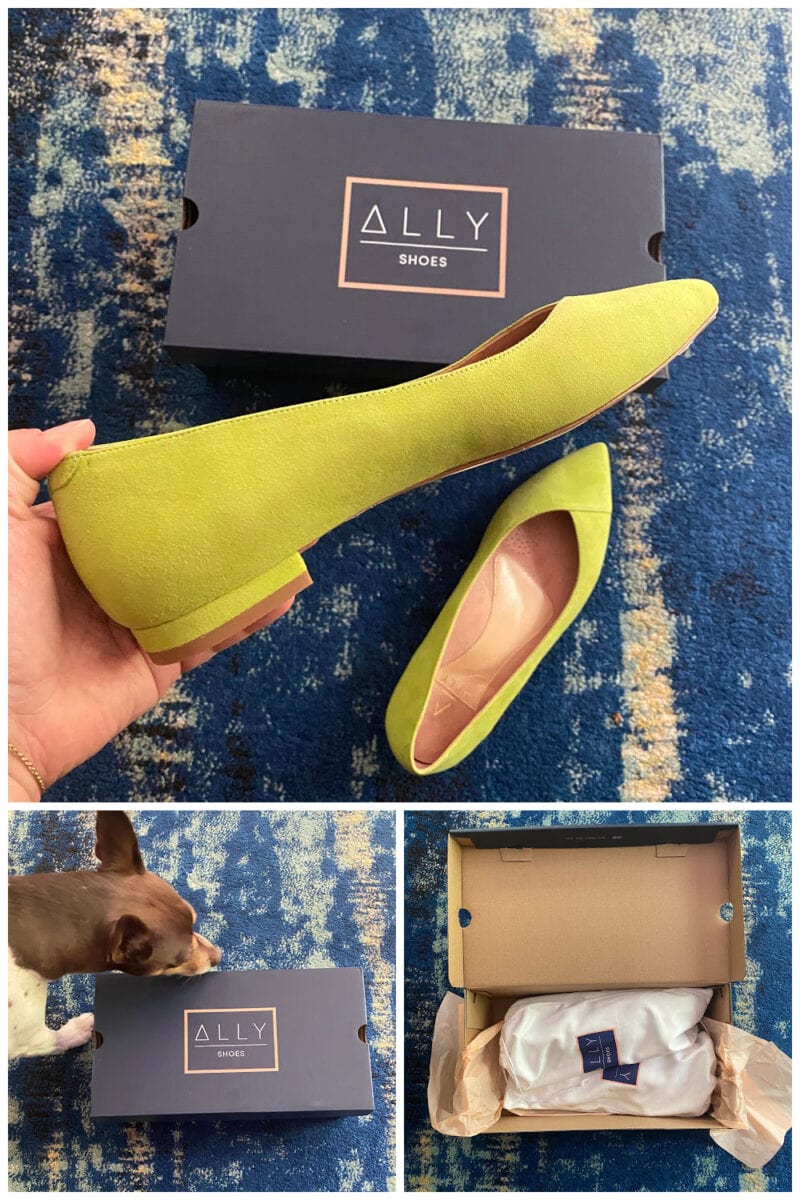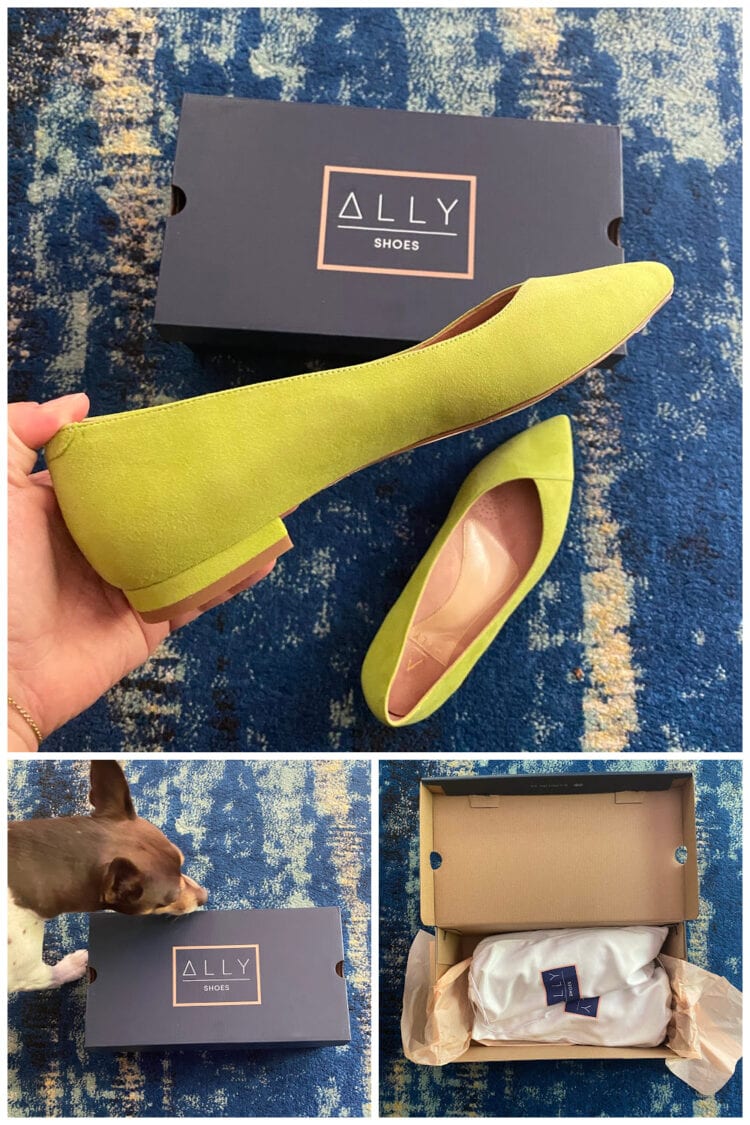 Speaking of flats… Ally NYC has come out with some beautiful colors of their Forever Flat. As someone with wide, high volume feet who needs arch support and has short toes, flats are not my jam. They rarely fit; my pinky toes slip out of the vamp, if they're wide enough for the front of my foot they slip on my heel, and if there is arch support it's usually in the wrong place. But Ally NYC flats work with me really well (read my Ally NYC flats review). I just got a pair in their new lime color and they're GORGEOUS.
Ally flats need to be broken in, I wore them this week for a bit indoors and hope to have them in an outfit post soon! FYI, I went a half size up from my previous choice for leather; if in doubt size up. BTW use WO2Flats at checkout for 10% off a pair!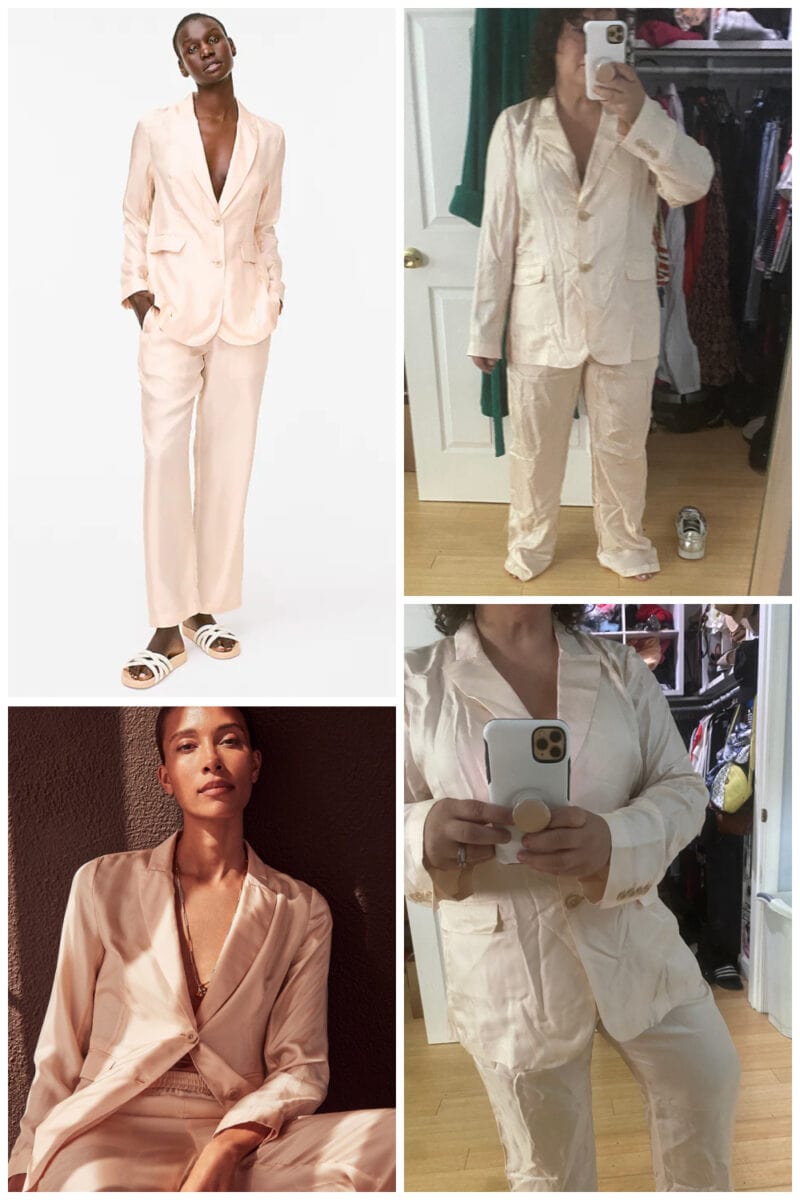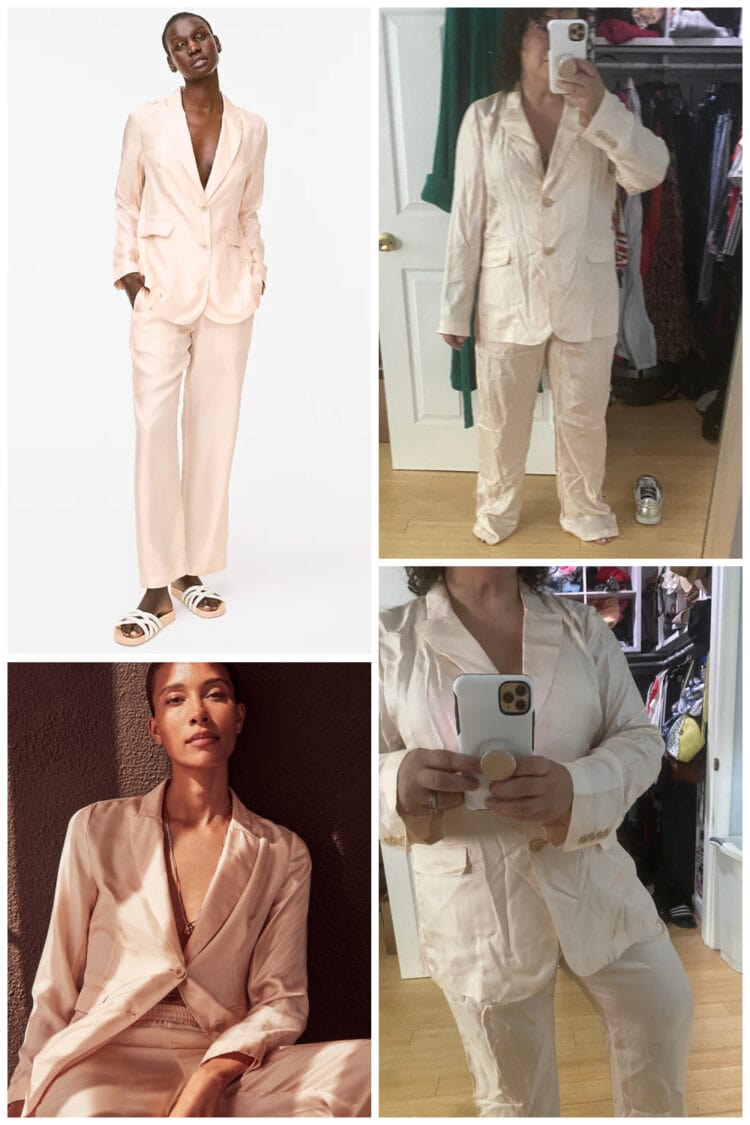 I was looking through J. Crew's offerings and saw this slouchy silk twill blazer and matching pants. I love wearing suits, I feel strong and sexy in them, and loved the idea of a relaxed lightweight one and placed an order. OMG this suit is such CRAP. If it weren't made from real silk, I'd think it was some fast fashion piece of crap joke you buy from a social media ad where the model is wearing this chic thing and you get a poorly sewn dishrag.
The fabric is way too lightweight (see-through) and floppy to achieve what it looks like on the model. The pants… my pajama pants have better fit and design and even nude undies show through them. To have this jacket be $228 and these pants $128 is comedy. Now, if someone has seen something similar at a retailer where the fabric isn't a fancy version of the lining in the jacket, let me know. I envisioned these with my gold Margaux heels and some gold hoops, or even with white Birkenstocks for an evening outdoor thing. But yeah, this went right back.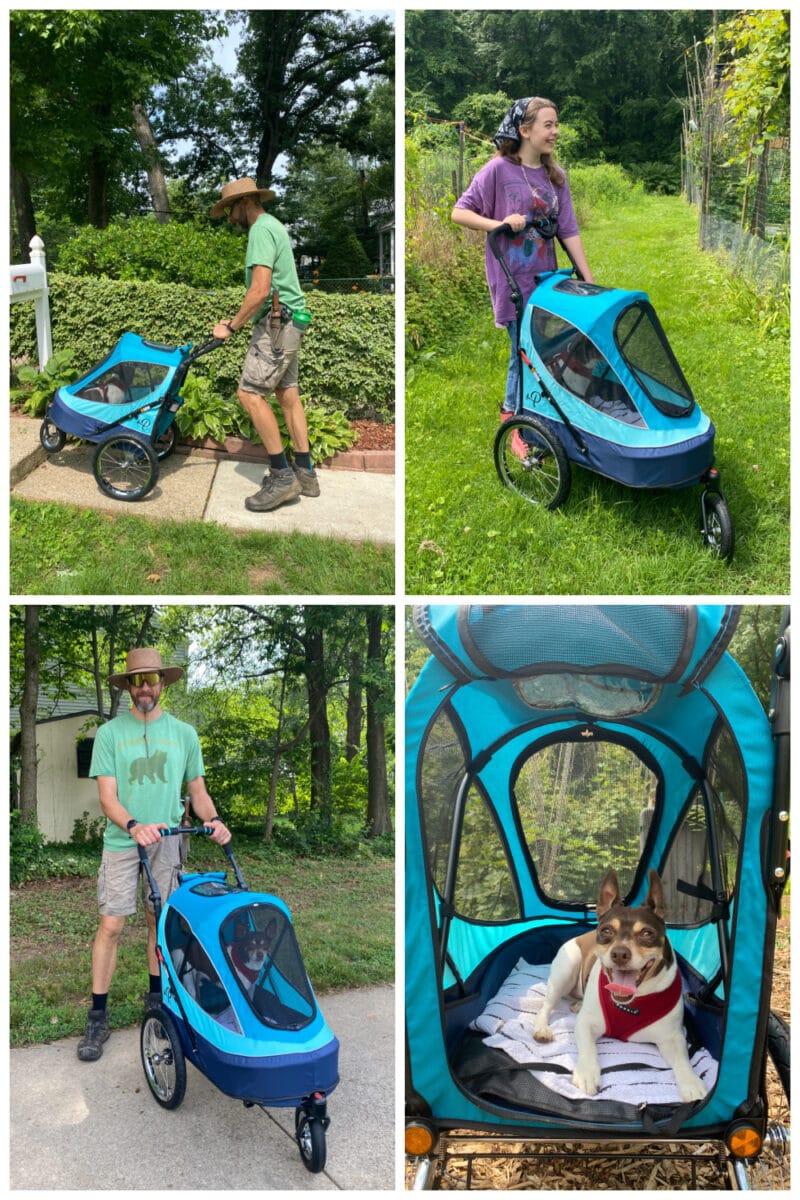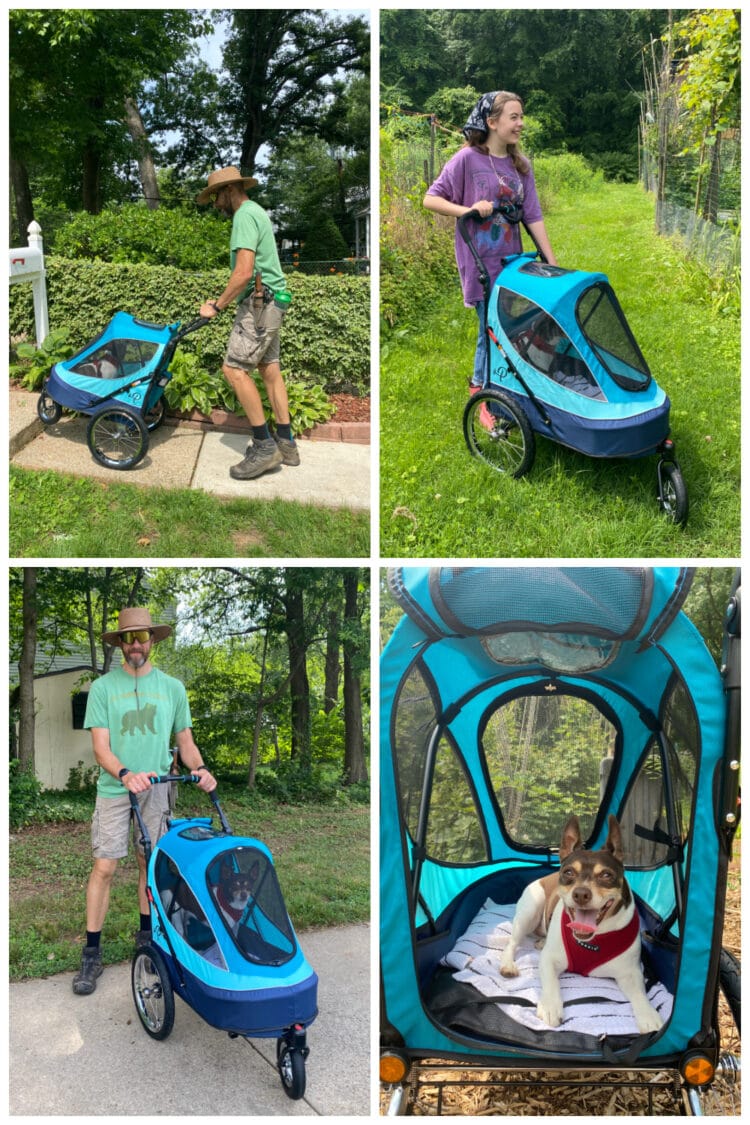 Our pup Oscar is a rescue and a small dog whose history we do not fully know. Sometimes he freaks out over loud noises, traffic, motorcycles and scooters, and crowds of children and one of his reactions is laying flat on the ground and refusing to move, sometimes screaming, leaping, or baring teeth when we try to pick him up. We have taken him on travel with success, but no trips with a lot of walking. Sometimes he has done well, other times, notsomuch.
When we went to DC for a weekend getaway, he was… okay. We had to pick him up a couple of times, and one time when he saw a dog he decided was a threat, flew up in the air and almost hurt himself. When we went as a family for a longer getaway to a Delaware beach, we had more trouble, especially on high-traffic streets We have several more trips scheduled this summer and plan to take Oscar. One of those trips is to NYC, another is where we will be doing a lot of sightseeing. I decided to invest in Oscar's comfort and security so all of us have a good time on our trips.
For Father's Day, I got Karl this jogging pet stroller from Petique. I got it at Chewy, but a lot of other retailers carry it (though I chose Chewy because it was the cheapest there and had the fastest free shipping). It comes in a couple of colors, but I liked the blue. It arrived in just two days in one large box. The only assembly was attaching the wheels (which was super easy) and inflating the tires (which was near impossible with the included hand pump so we used our bike pump).
If you wish to shop elsewhere, Petco has it for the same price, as does Amazon and Wayfair. The Petique site has it for almost $100 more.
This stroller is not small, but it does collapse flat. But because it's more sturdy, it handles sidewalks and curbs like a champ and Oscar was calm and downright regal in his screened-in throne. Now we can walk city streets and even take our little pup for a jog! We like the window on top (has a sun shade) so we can peek in and see how Oscar is doing. You can open the stroller from the front or back; we find the back easier for us; Oscar can even hop in and out on his own. It has three straps to connect to the dog's collar or harness and a foot brake. You can buy an optional rainfly and even an attachment to turn it into a bike trailer!
Once we had the stroller and decided we liked it, we had to outfit it! I got this cup and cell phone holder and it screwed onto the handle without issue. We also got one of these collapsable bowls with a carabiner so we can clip it to the stroller and always have it on hand. And because our dog is spoiled (and small so he can get overheated easily) we got this USB-charged fan that we wrapped around one of the bars inside.
My husband will bike or jog to the grocery store, the recycling center, and his plot at the community garden. This jogging dog stroller is surely going to get a lot of use this summer beyond our travels! I know this isn't fashion related, but after so many questions on Instagram (many of you have non-walkers for a variety of reasons), I figured it was worth to share here!