This article may contain affiliate links; if you click on a shopping link and make a purchase I may receive a commission. As an Amazon Associate, I earn from qualifying purchases.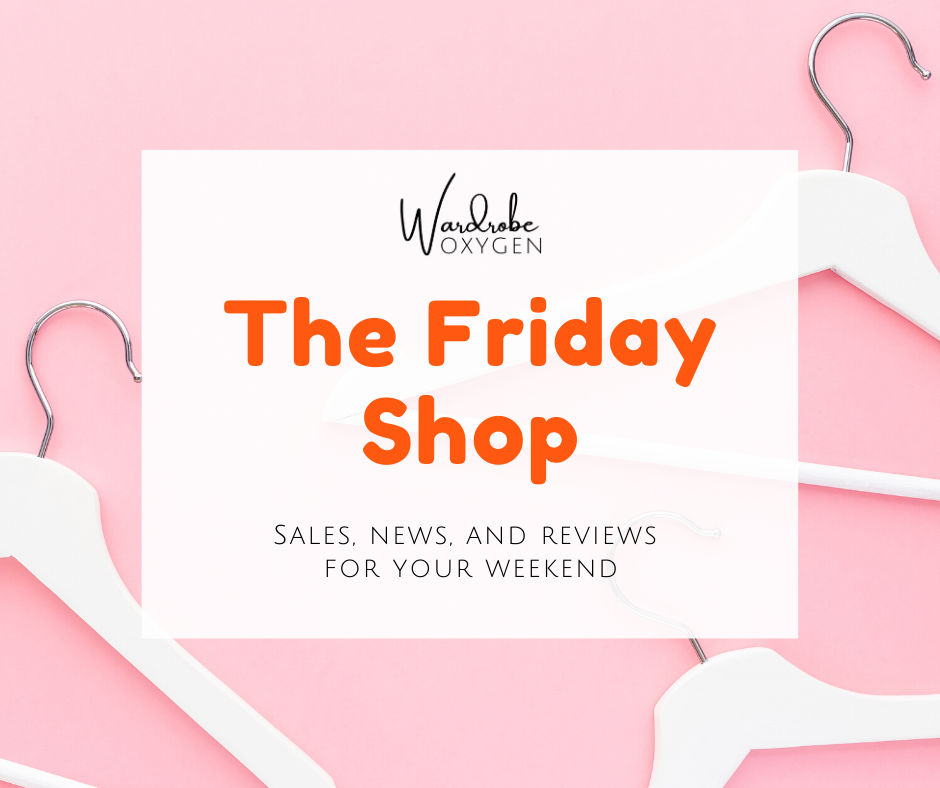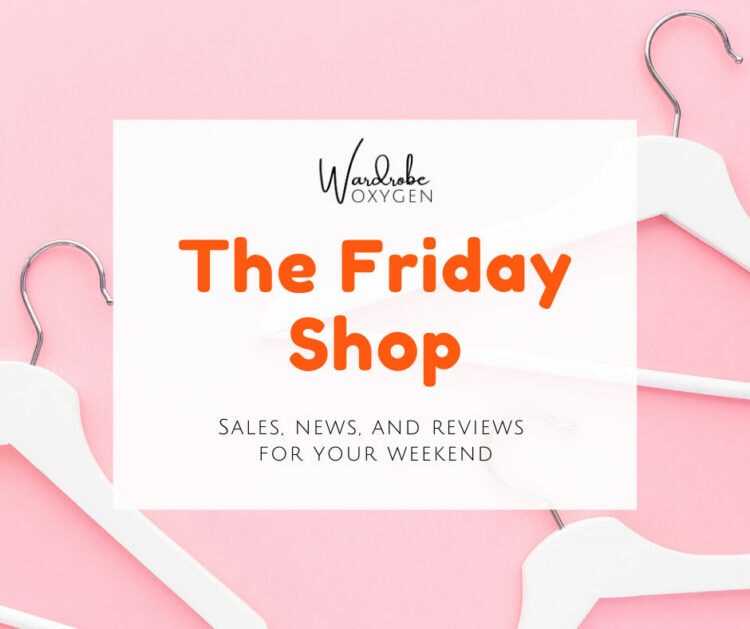 Sale Alert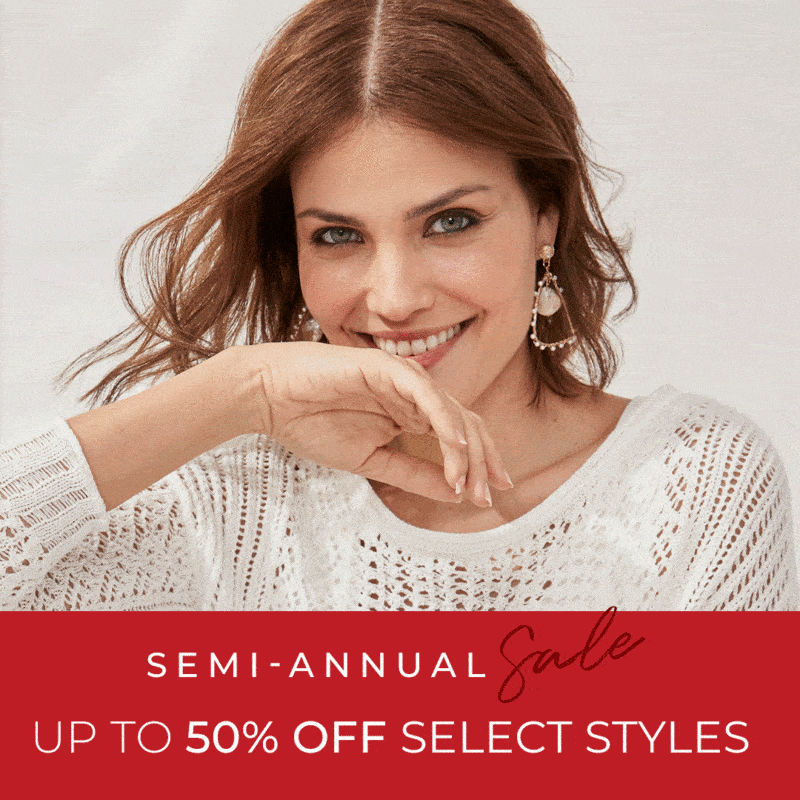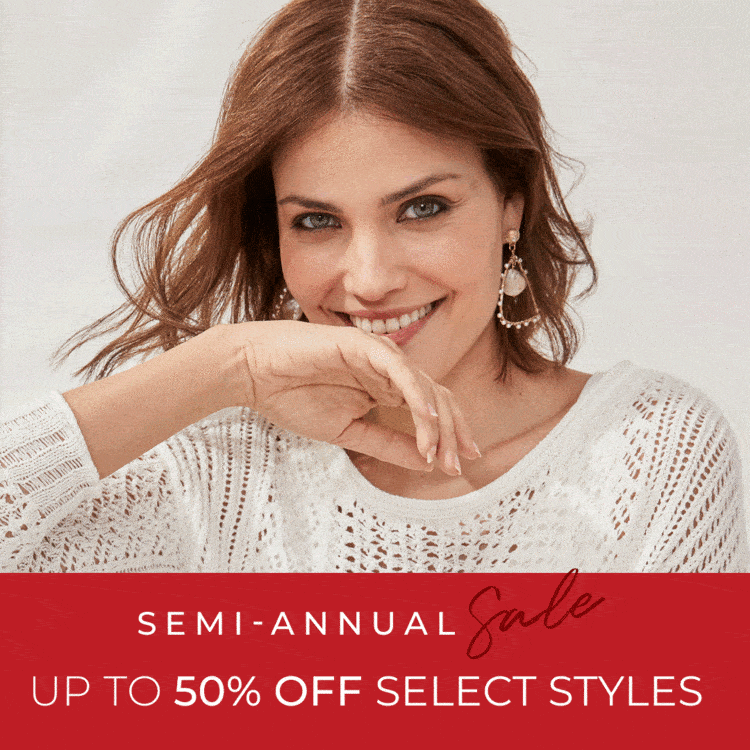 Today the Chico's Semi-Annual Sale starts! This is Chico's biggest sale and it only happens twice a year. I think it's clear from my Instagram and my recent outfit posts I am loving Chico's lately. In fact, as I type this I am in this no-wrinkle tunic from Chico's. I have a LOT of Chico's in my suitcase for this road trip!
The Chico's Semi-Annual Sale is through July 24th, but I can say from past experience shop early because items sell out and when they're gone, they're gone for good. Items are up to 50% off with many looks starting at just $19. I am clearly writing this in the past, so I have no idea what exactly is part of the sale, so below I'll share my personal favorites that I own, hoping they'll be part!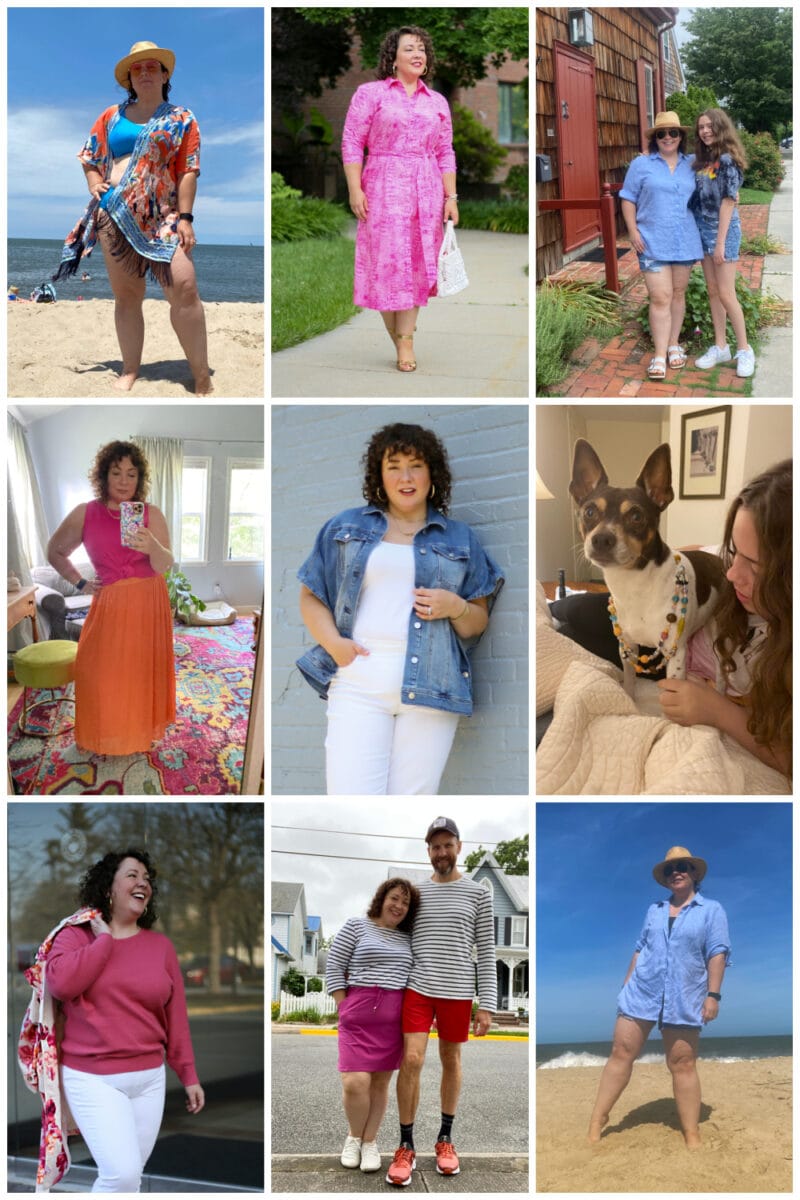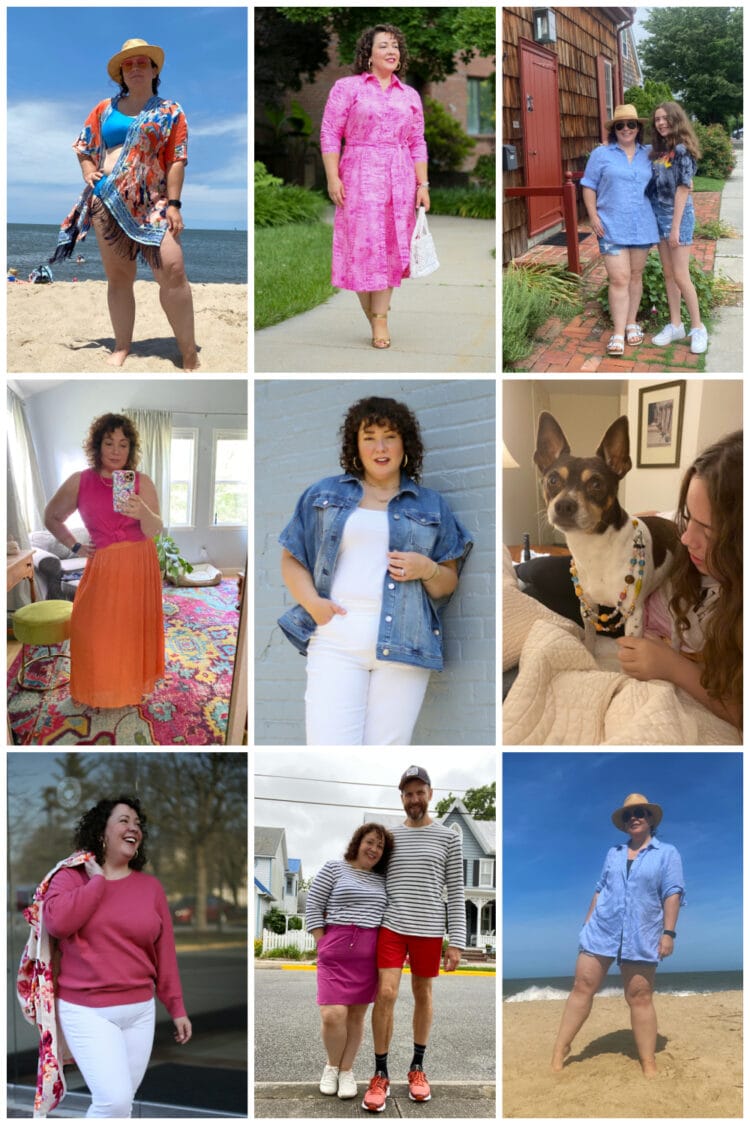 Shop Chico's Jewelry and Accessories I Own and Love:

Shop Chico's Fashion I Own and Recommend:

What's On My Nordstrom Anniversary Sale Wish List
If you follow me on Instagram Stories, you may have seen me venting yesterday about my incredibly slow hotspot that I was trying to use to finish today's blog post. My family is on a road trip and we were driving from NYC to Massachuttes. My hope was to use the drive to finish a post sharing my picks from the Nordstrom Anniversary Sale. I scanned over 75 pages of the sale and began creating collages based on category, and the categories I felt were the best deals/must-sees of the sale.
Yeah, that didn't happen. In fact, my computer crashed somewhere in Connecticut and all my options were gone (except the coolest shoes in the sale, I did get that done) so I will have to start over. But that's okay because I totally nerd out about these sale round-ups and look forward to it. I'll have it up before the 16th.
Until then, here are the items that I currently have on my Nordstrom Anniversary Sale wish list. While the Nordstrom Anniversary Sale hasn't yet opened up for me (all the details on the Nordstrom Anniversary Sale are here), it makes sense to fill up my Wish List so it's ready when the sale opens to me on the 16th. Below what caught my eye and my reasoning behind it: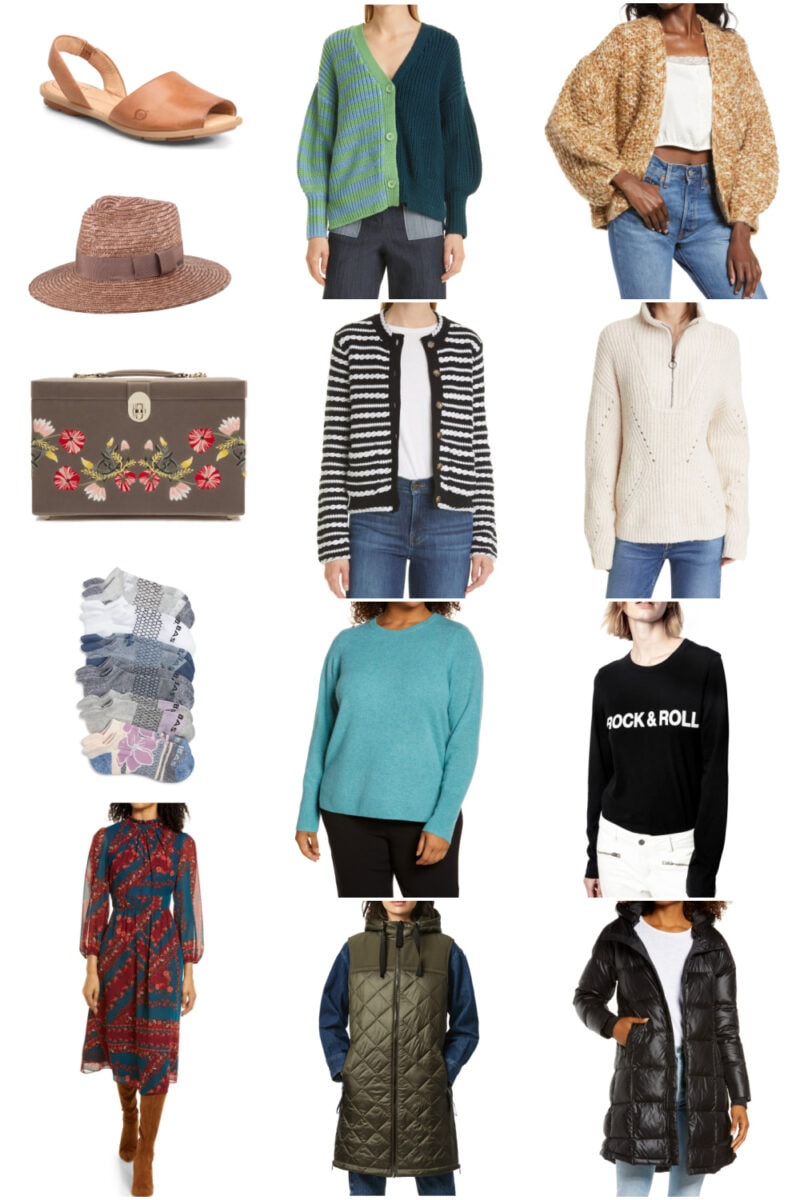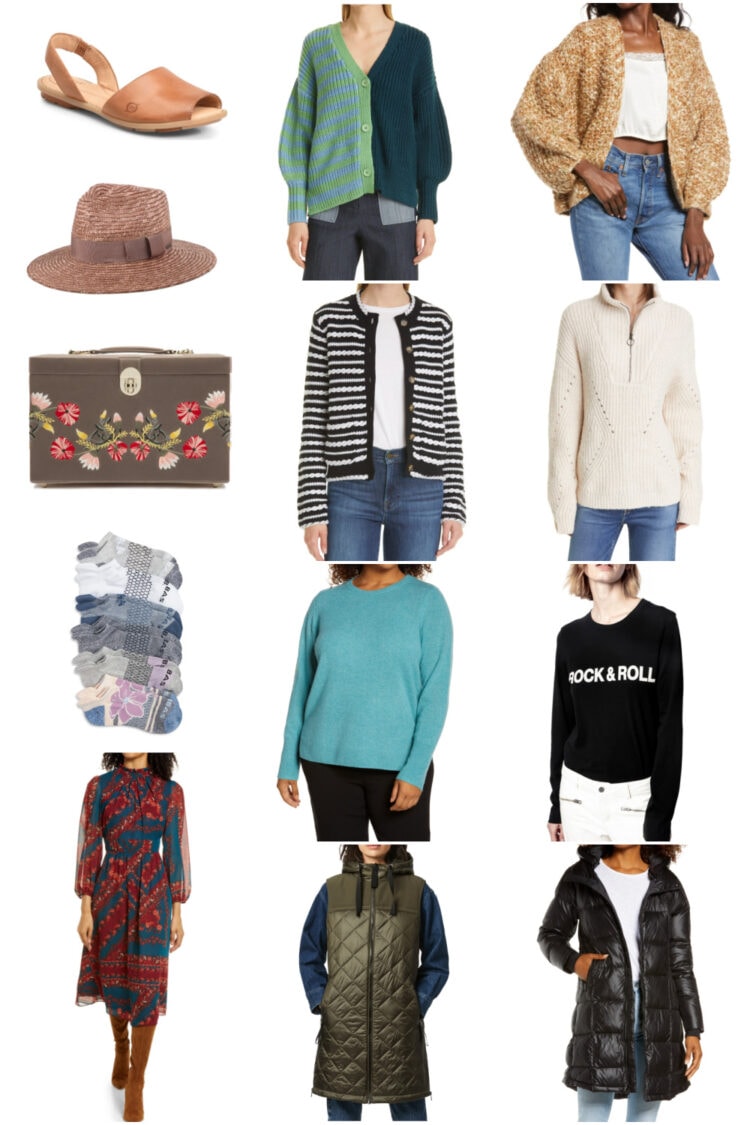 Shop the Collage:

I was going to do my normal Row One, Row Two, and then have a carousel of the items below. But I wanted to explain the why behind my choosing these items for my Nordstrom Anniversary Sale Wish List so you get a different format:
First column: After this road trip, I could go for some supportive yet neutral sandals like these from Born | I've been considering the "Joanna" hat from Brixton all summer; the Nordstrom Anniversary Sale has two colors at a special price | my mom always had a jewelry box like this; it's not cheap but it's beautiful and well-designed and may last as long as my mom's | I love Bombas socks; considering this six-pack for the bike and this three-pack to wear with sneakers out and about. I own and love both styles and find this a good deal. | I love the colors of this dress. I envision with a brown obi belt and boots, black boots, nude-to-me pumps, and how it could work for a blogger event, a wedding, a business meeting, a date night…
Second Column: This cardigan is just weird enough for me to like it, and just relaxed enough that I'll wear it with everything | this cardigan is very proper but not; I'd love to wear it with one of my band tees and some chunky boots. The same cardigan in plus sizes is not part of the NSale but still on sale (don't get the separation but hey, enjoy it!). | The Halogen cashmere sweaters have disappointed me; this one is from Nordstrom so I am hoping it's better quality. I am sizing up for a relaxed fit. | This vest is weird but cool; I used to wear a puffer vest a lot but it stopped really fitting my personal style. This could be a cool alternative.
Third Column: This past year at home, I have loved cardigans of this length and looseness. I think this color combo is cozy and would look pretty with gold jewelry. | My beloved cream cableknit sweater has seen better days; I like this as a modern alternative (dig the zipper). | How could I resist? | My Bernardo coat like this is several years old (here I'm wearing it in 2015). It has been washed so often some of the down is poking out and the pockets have gotten sticky and crinkly. This one from North Face is a similar concept but has a proper hood, which I missed from my current coat.