This article may contain affiliate links; if you click on a shopping link and make a purchase I may receive a commission. As an Amazon Associate, I earn from qualifying purchases.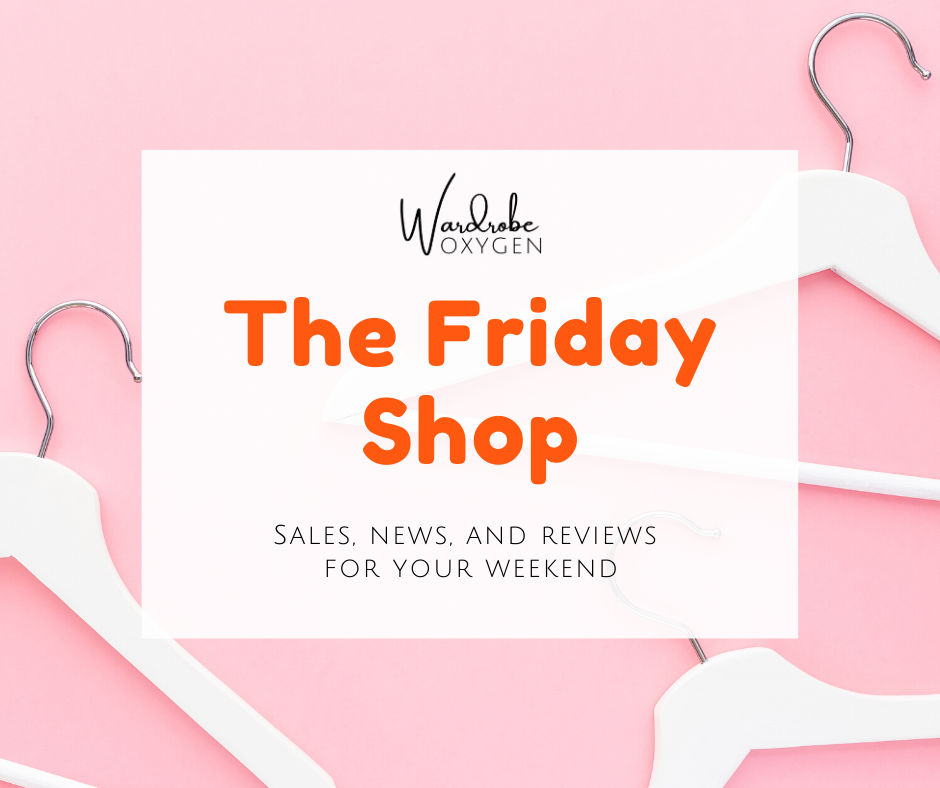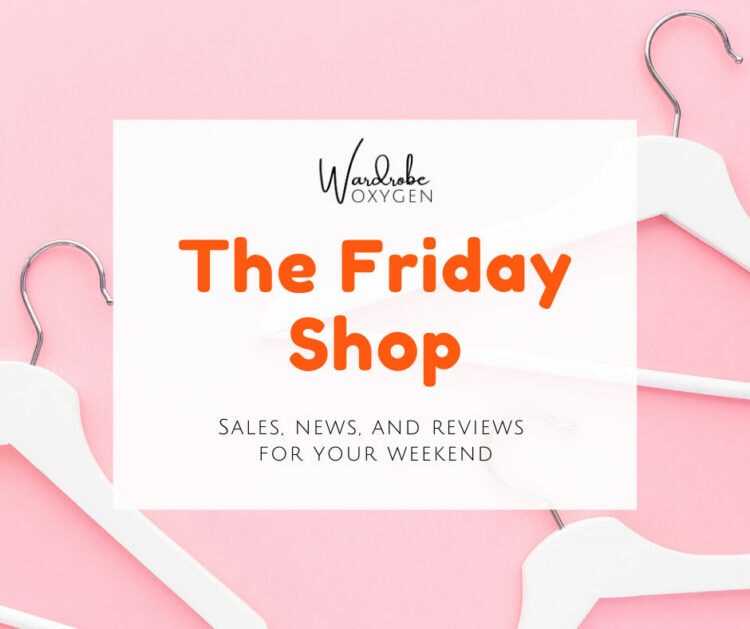 Sale Alert
Talbots Red Hanger Sale is on and it's so worth a visit! You know I love Talbots, and I don't think anyone would define my personal style as preppy, conservative, or very classic yet each season I find great pieces that work with the rest of my wardrobe. I also appreciate Talbots' size range (hello plus size petites!) and quality; I have Talbots pieces older than my kid that I still regularly wear and love.
The Talbots Red Hanger Sale offers an additional 40% off sale prices and for a limited time, an ADDITIONAL 15% on top of that! These additional percentage discounts will show up in your cart, so when you see the prices below keep that in mind. Items have been picked over, but if you wear a small size or you wear plus size, you will find plenty. Everyone in between, there are still great options but you better shop fast because items are selling out! My picks: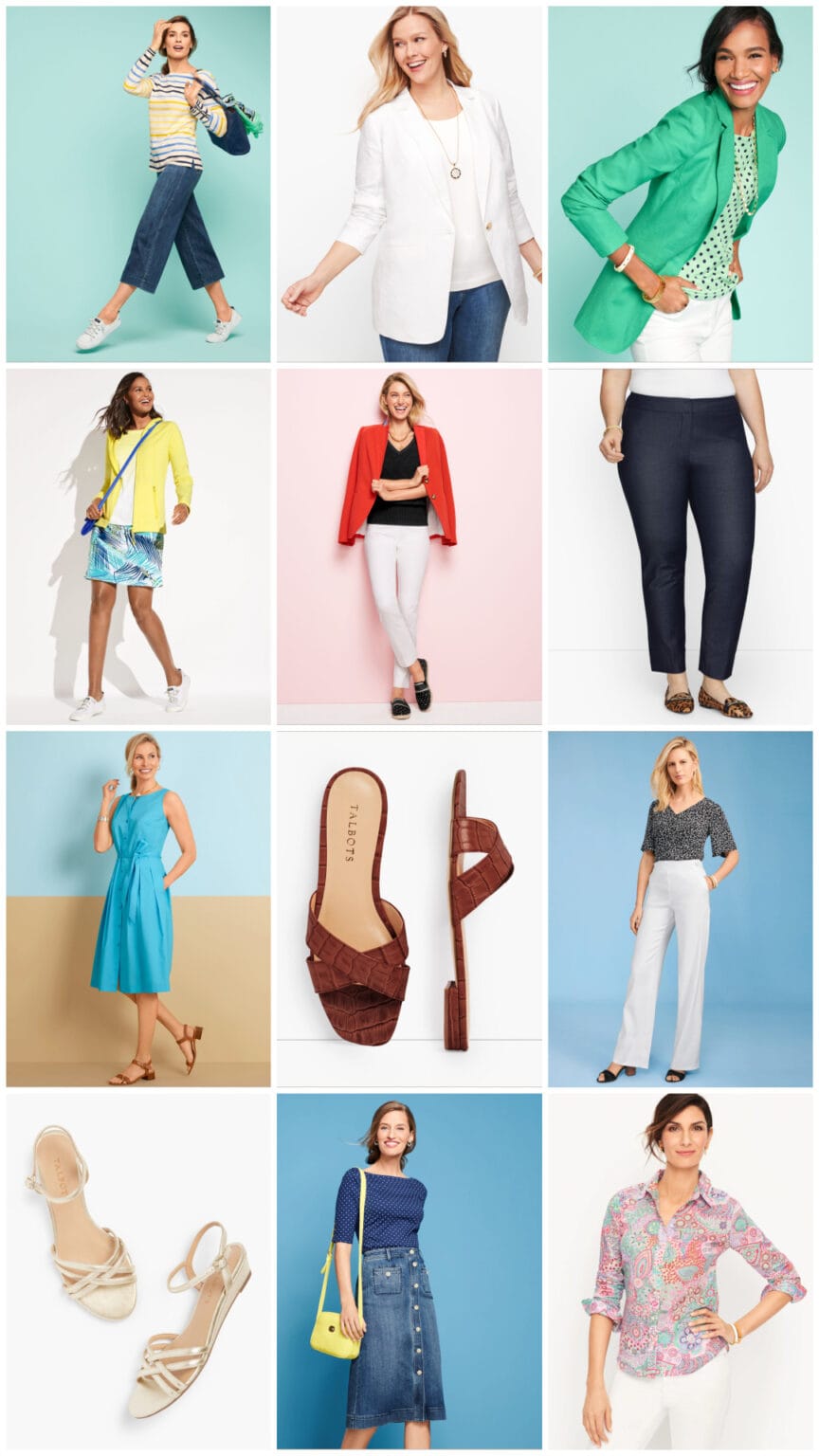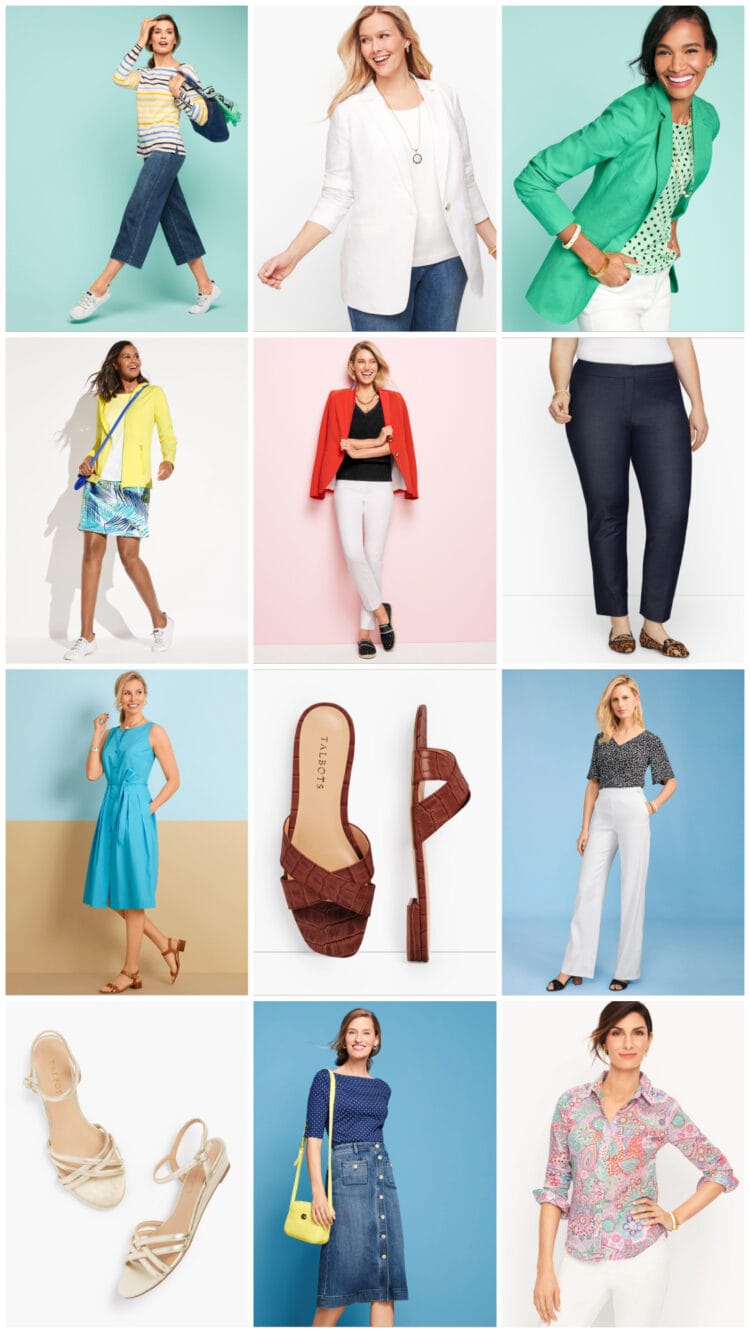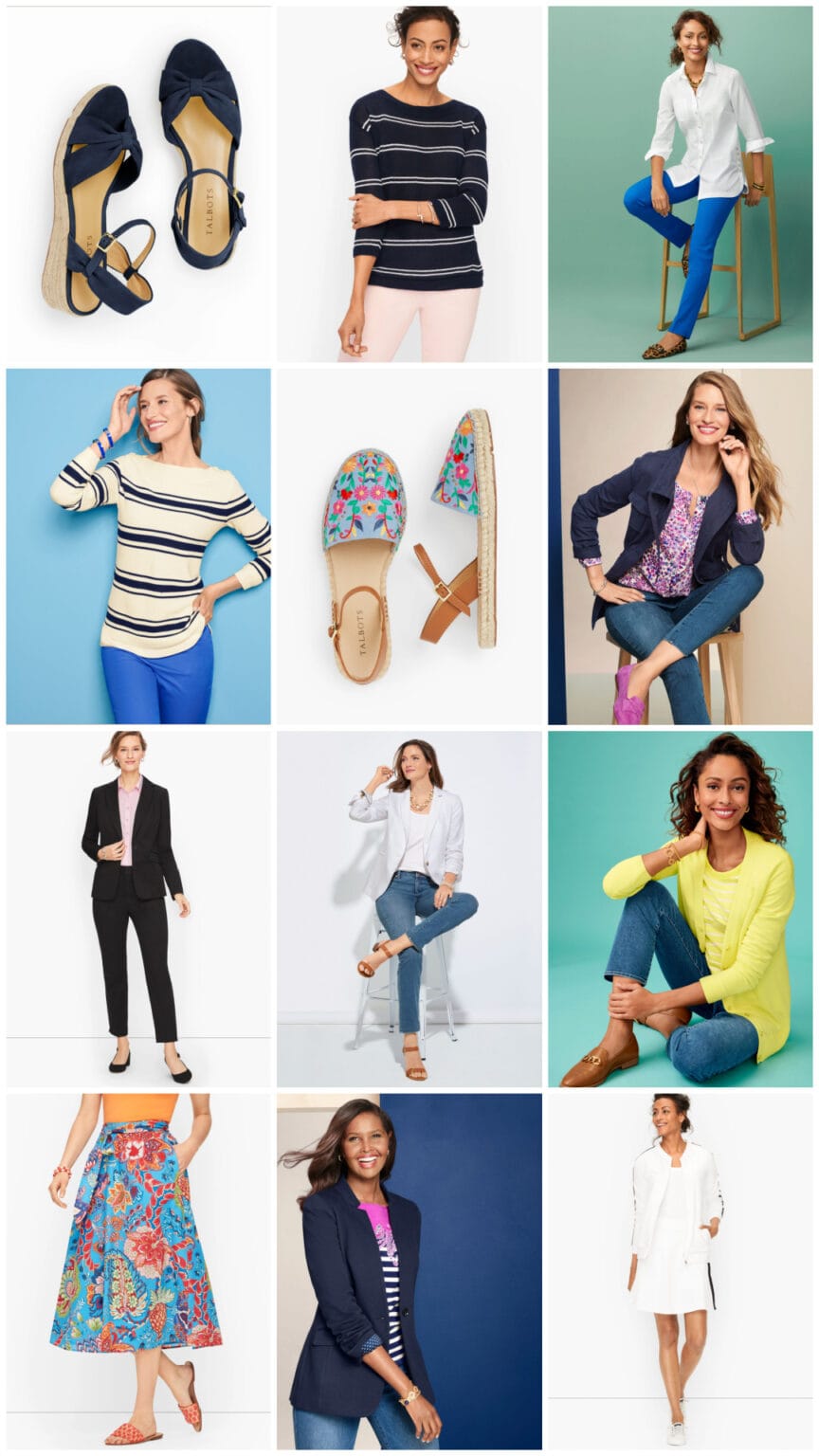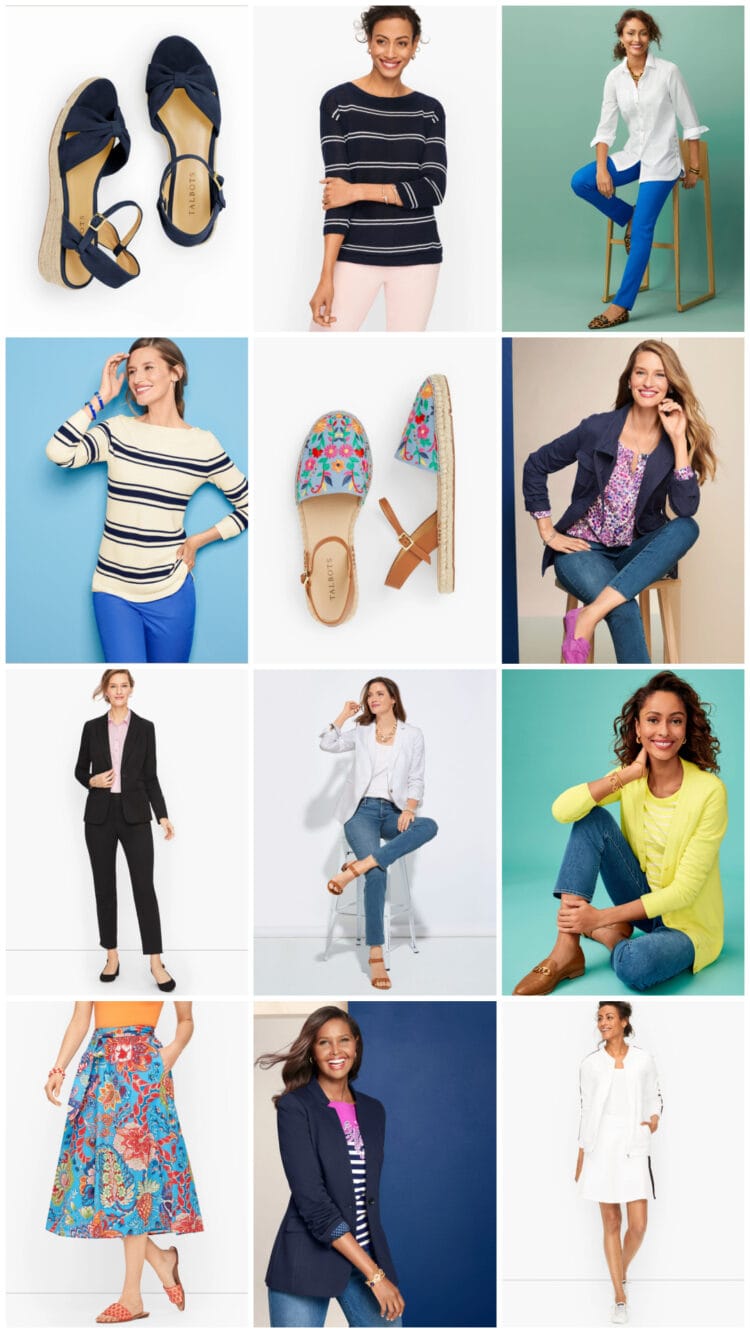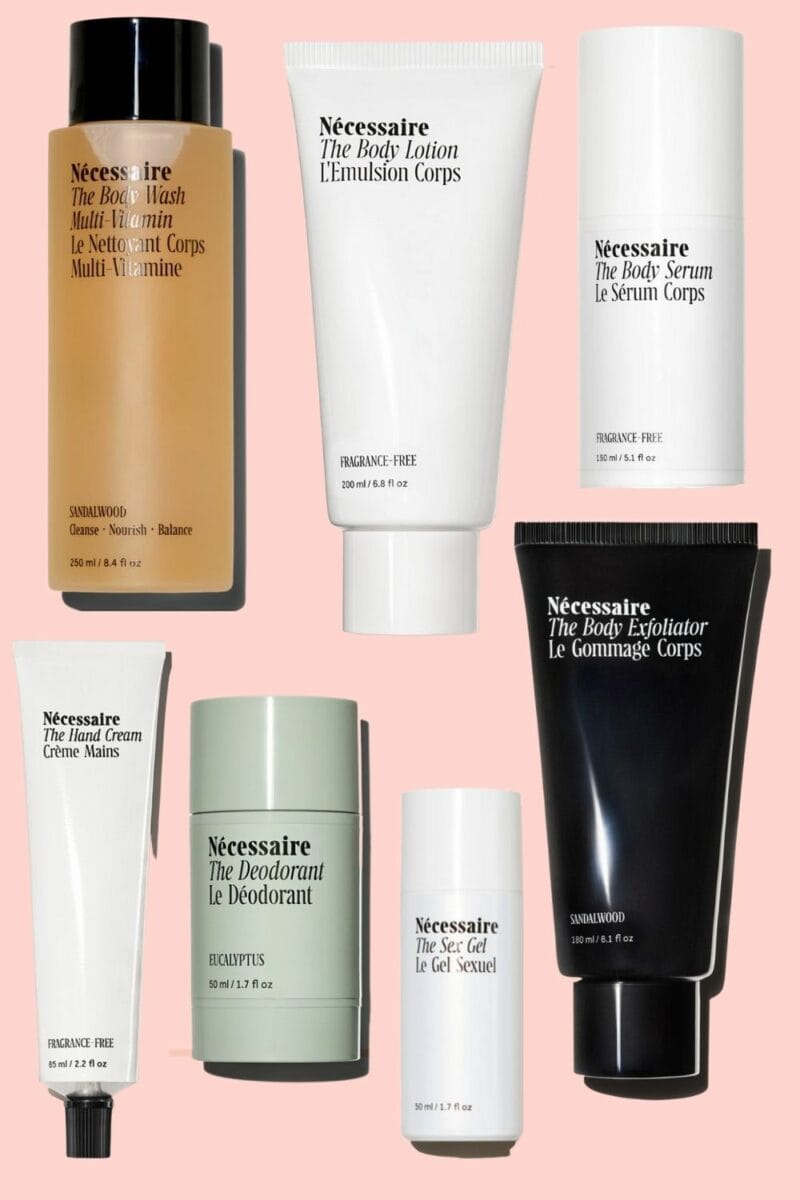 Nécessaire is a skincare brand I am lowkey obsessed with. The brand adheres to EU Standards for clean and safe beauty, uses a high percentage of active, facial-grade ingredients that drive results, plus is sustainable: Nécessaire is Certified Climate Neutral, Certified Plastic Neutral, and a 1% For The Planet member – donating 1% of its sales to environmental non-profits.
I use almost everything that Nécessaire makes (excluding the deodorant, though my husband likes it), and the brand has offered a promo code for readers: use WARDROBE_OXYGEN for 10% off through Monday on any purchase.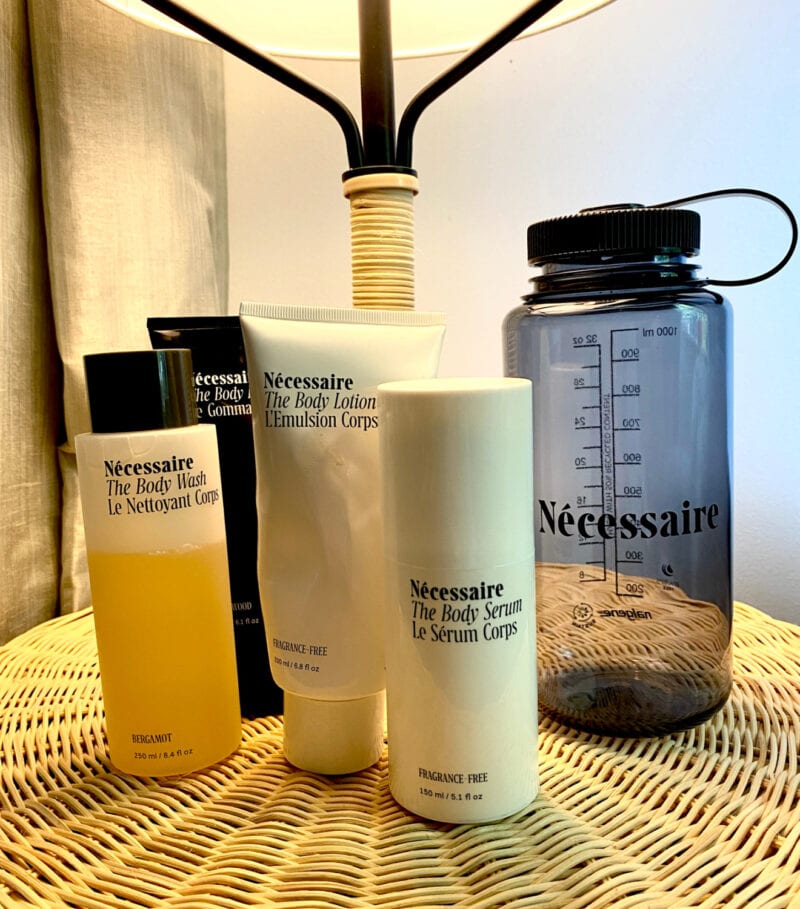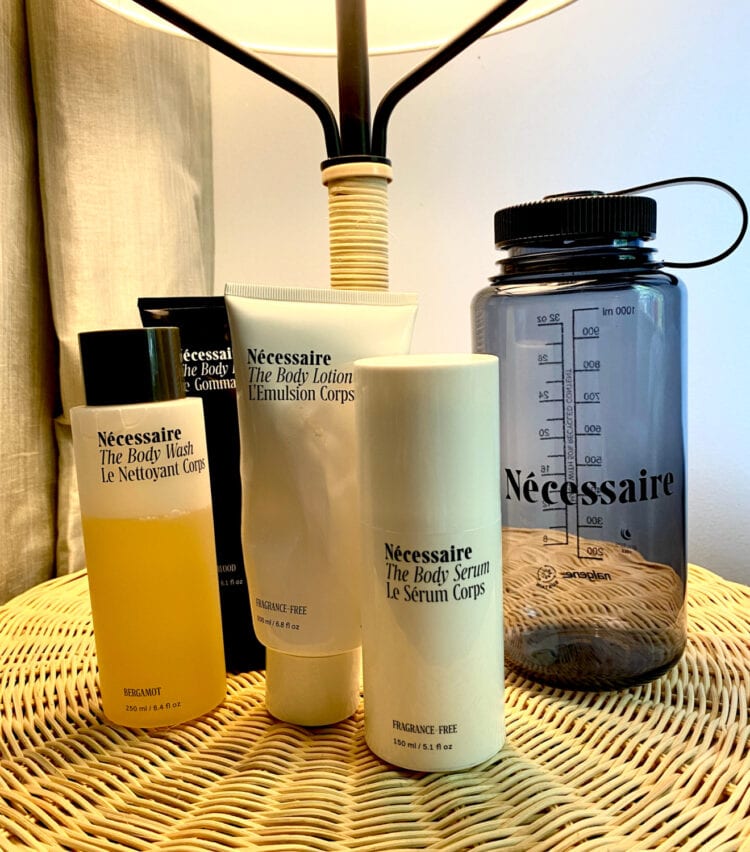 Right now Nécessaire also has a promo going on to celebrate the relaunch of their Body Serum, which is now packed with even more hyaluronic serum. If you purchase The Body Treatment Set you'll get a free Nalgene Sustain Water Bottle (32 oz). The Body Treatment Set offers the Nécessaire unscented Body Lotion and Body Serum together for a savings of $15 (and that's before my promo code!).
The Body Serum is a hyaluronic acid treatment for multi-level hydration of your skin. The Body Lotion offers a Niacinamide treatment for the outer layer of your skin. After bathing, I use the serum first on my dryest parts and then the lotion from neck to toes. It absorbs quickly, feels great, and I think works exceptionally well. It's fabulous for summer feet, dry ankles, and elbows; and to make your shoulders gleam in sundresses!
Dagne Dover continues to be one of my favorite brands for genius bags for real lives. You can read all my Dagne Dover reviews at this link. I took my large Dakota backpack on my road trip to hold my laptop, my reading material and journal, and all the technology needs for the family (chargers, battery packs, cords, etc.). I still had room for all the random things I didn't pack the night before in my travel bag. My daughter carried the Large Landon as her primary luggage and used a Dagne Dover belt bag when sightseeing.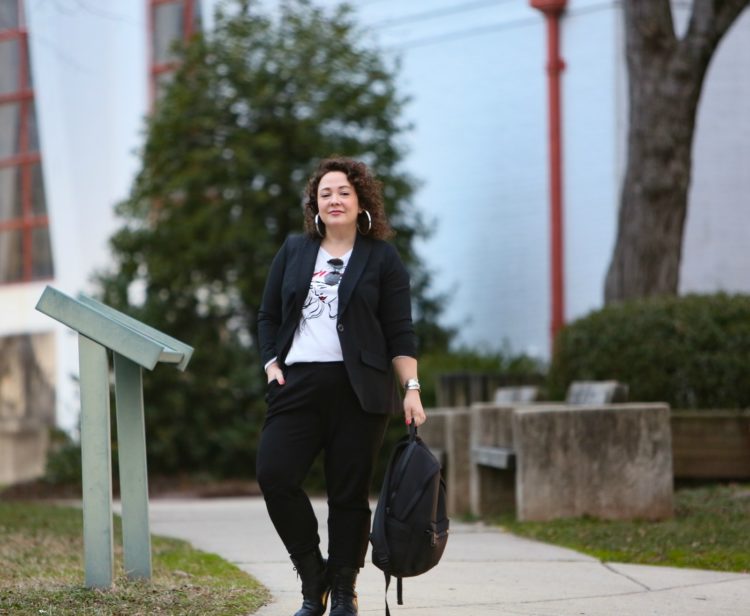 Well, Dagne Dover is updating their neoprene collection which includes the Landon and Dakota to have a new logo, recycled interior lining + dust bags, and more. And to make room for them, their current stock of Neoprene is 25% off! This is a GREAT DEAL; my Dagne pieces are years old and take quite a beating yet still look and perform like new. Backpacks, laptop bags and sleeves, diaper bags, lunchbags, tech organizers, and more are available. But shop quick, once the items are gone they're gone (until the relaunch happens!). Use REFRESH at checkout for the discount!
What I Bought and What I Thought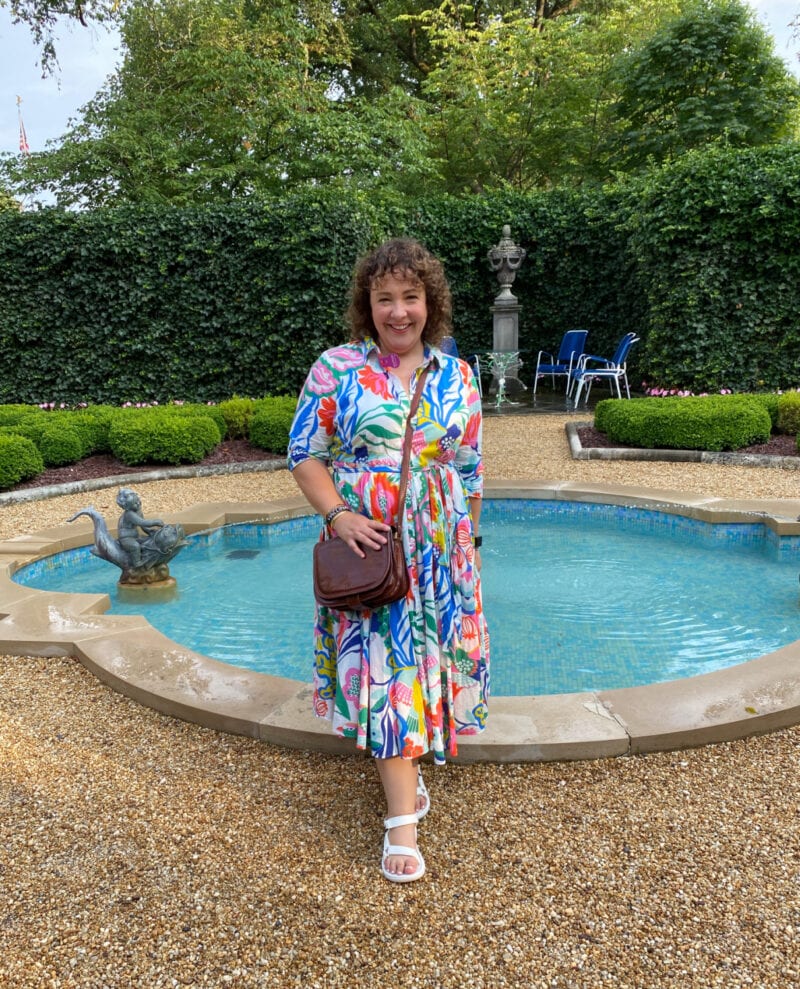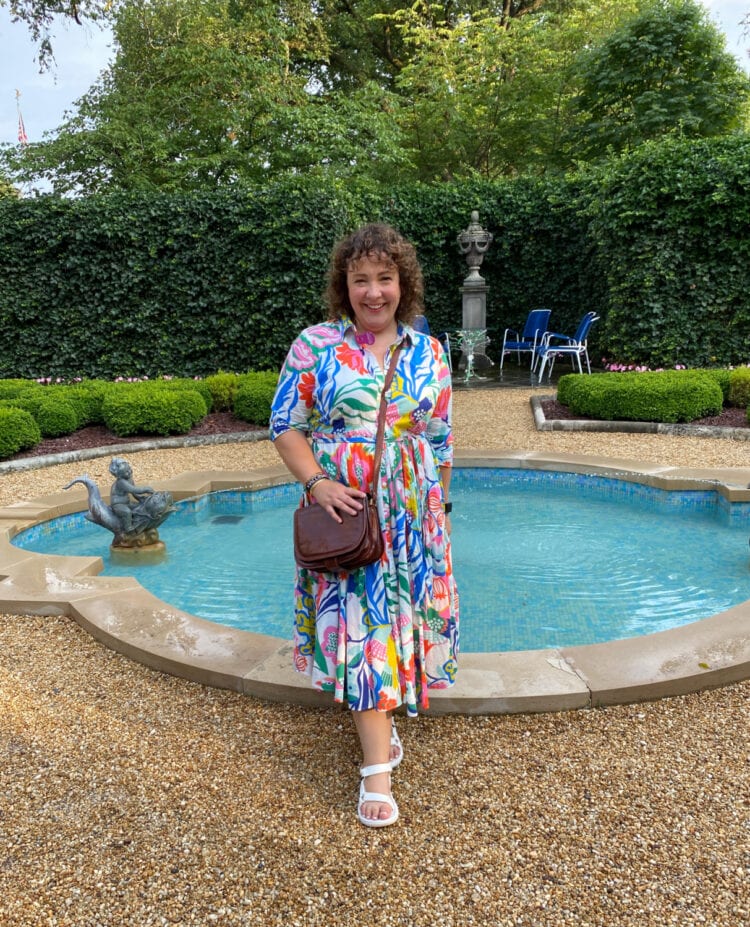 So I've been talking about Tevas being stylish all year long (well since this post at least) but I myself haven't had a pair. They have never fit me properly. I have wide feet, short toes, and the strap has always been in the wrong place causing my pinky toe to either escape or be rubbed off.
But after my road trip, I craved something like my white Birkenstocks that would be more secure on my feet. I was in Philadelphia and I saw a woman who could have been my body double. She was in golden yellow linen shift, these badass green polymer earrings, and on her cute round little feet that looked like mine, a pair of white sandals that looked like puffy Tevas.
I was glad I was wearing sunglasses because I was staring HARD at her, trying to see any defining details so I could know the brand. Then she got closer and I saw… they were Chanel. How much would you guess they are? Maybe $500? $800? How about $2,400???? WTF, white sandals get so gross so fast. This woman who was polished and lovely had scuffed sandals with gray soles. I can't imagine spending that much on white sandals (or any shoes TBH).
So I took in what was good about the sandals and went on a hunt for a lower-priced version that wasn't a fake. I desired an athletic style, a cushioned and preferably supportive sole, a style that could get wet, and an ankle strap to keep it on my feet for walking. I wanted them all white, no black or brown sole or colorful piping. And no platform sole, I wanted to feel secure and ready for anything.
The shoes I ordered:

And the ones that worked for me… were Teva! Now, these aren't the classic Teva sandals with the yoga mat-esque sole. These are the Hurricanes which have a molded footbed, and this color combo has a white sole and footbed. And the strap is placed lightly different so my pinky toes were corralled, but still able to have the nail get fresh air. I liked how they were less puffy than the rest, they were also wider than the rest.
They were great right out of the box, no blisters. In fact, I wore them the night they arrived to an event at an historic mansion where we did a lot of standing and walking around the grounds. It had just rained so there was wet stone, wet grass, and other hazards. I am a klutz and only once did I almost trip and it was on uneven stone on a curved step. I wish I had these in NYC and Salem!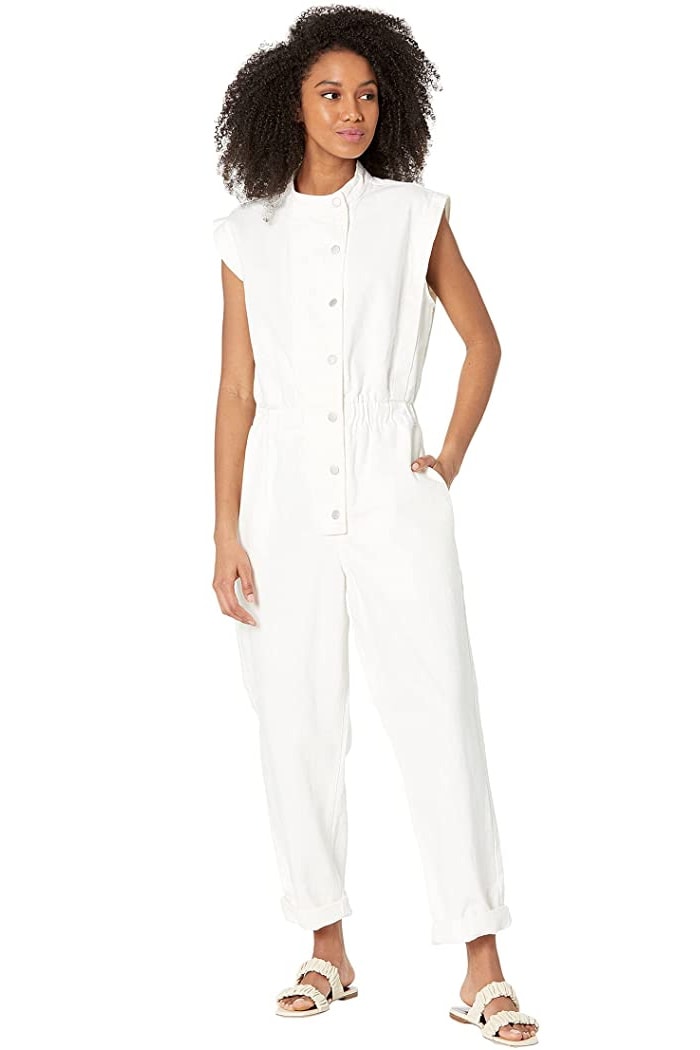 Also from Zappos, I ordered this jumpsuit from BLANK NYC. There is one one-star review, which said the jumpsuit runs boxy and heavy. I was looking for real denim or twill so it wouldn't be see-through and also wouldn't bag out with movement. I like when reviews say boxy, because that usually means there is space for my breasts and rear. With an elasticized waist I knew I wouldn't look completely like a marshmallow.
This jumpsuit is super cute, but in my clothing size, I would need to be at least 4″ taller. Not for leg length, that I could cuff or take to the tailor. But the torso was a bit too long, the waist hit at the wrong place, the shoulders were full like they needed shoulder pads. This wouldn't be a cheap or easy tailoring job.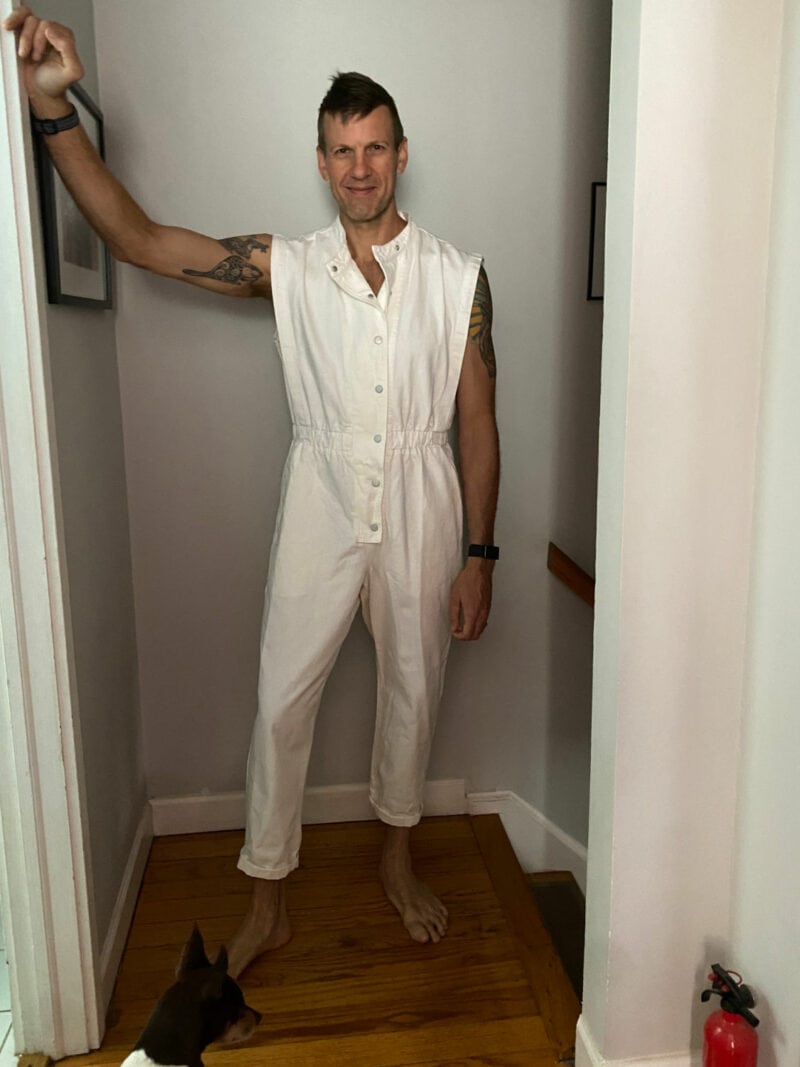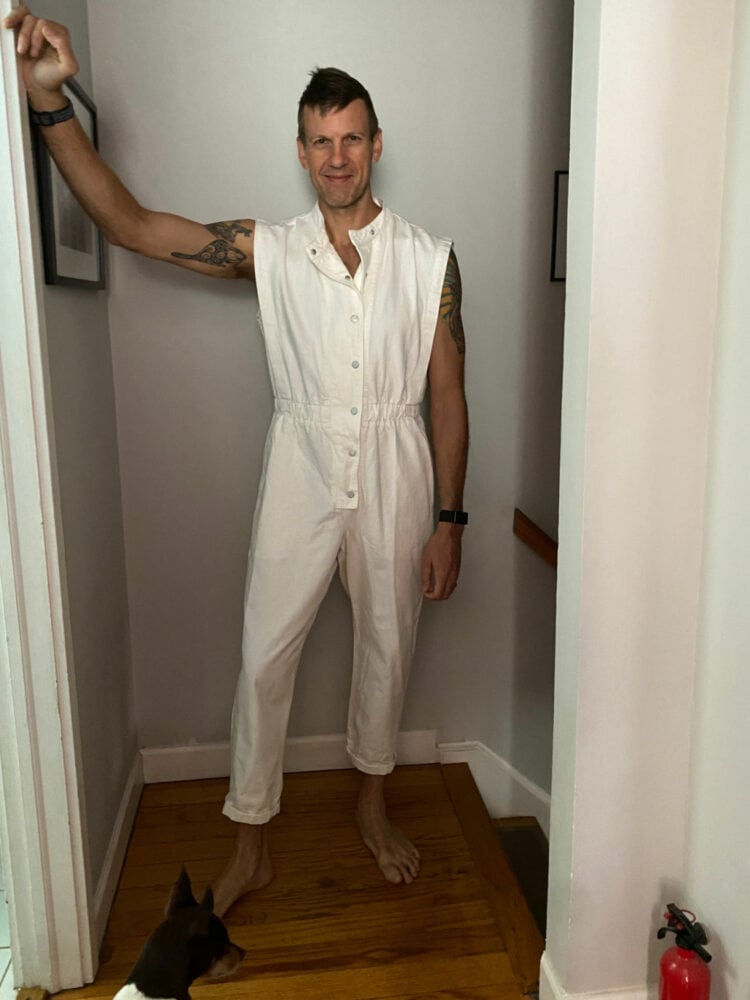 My husband and I wear about the same size in the waist, but that is where our similarities end. He is over a foot taller than I and almost all leg. He tried on the jumpsuit and it almost looked awesome on him. The problem is it is clearly designed for a woman's body. But at least on him you can get a feel for what it's supposed to look like, while on me it was just a rumpled oversized canvas tarp with some cool pleating.
I know not everyone has the desire for a white jumpsuit but if you too have seen Chelsea Handler looking all relaxed and cool in one on tour and Instagram, or you follow Instagrammers like Racheal from Banyan Bridges who looks adorable in overalls and coveralls and jumpsuits, you may also think you can rock an '80s inspired white denim jumpsuit with your Teva sandals or Birkenstocks… this may be a good option. That is, if you're not my exact height and shape.
From the Mailbox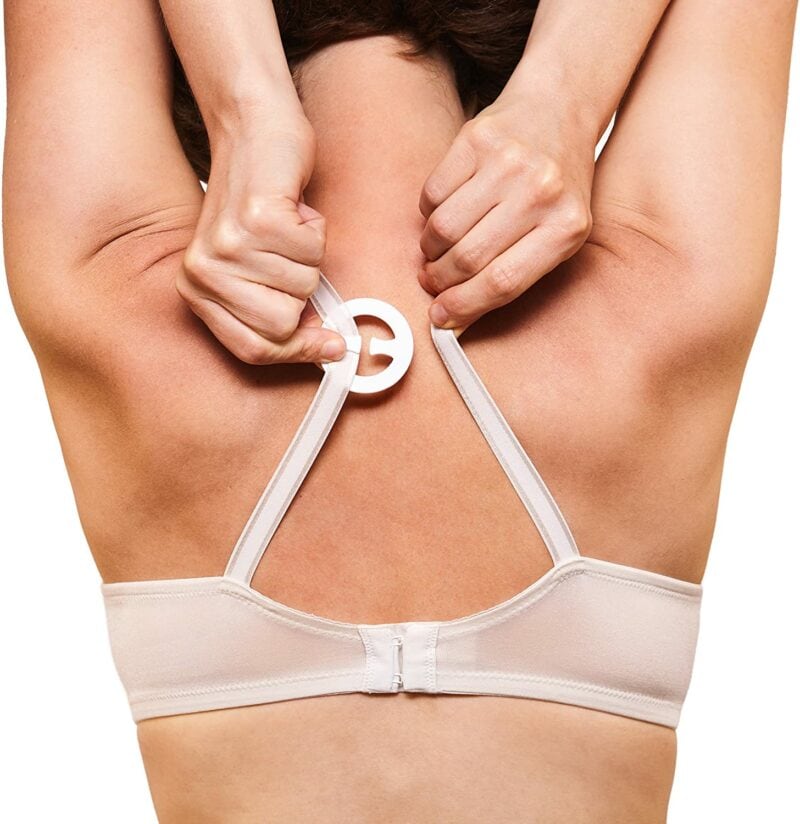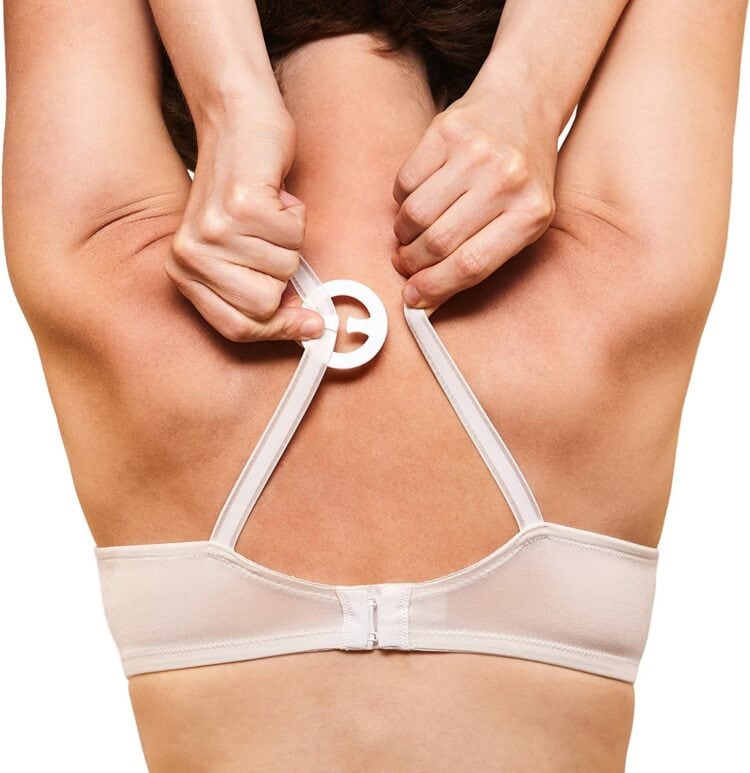 I haven't done one of these in a while and this email I received I thought might be a question many of you also have!
"Had a question about bras with the Target tank you recommended in the summer getaway capsule wardrobe. I like the tank, and I don't mind wearing a sports bra under it if I'm exercising. But if I wore this tank out to dinner, I'd just look completely flat in it with my sports bras. Do you wear a regular racerback with it if you're dressing it up? I'm not one to let my straps show and you don't seem to be into that, either, but this is an awkward cut to keep the straps covered. Any suggestions are greatly appreciated!"
Have you seen those little discs you can put on bra straps to have them racerback? They are my JAM. I have one non-sports racerback bra from Glamorise that I like, but the discs are my go-to and I always take one on travel and when shopping. They have them at most intimates retailers. Soma has them but you can also find them at department stores and on Amazon. The H style in this kit is nice, I like how it doesn't show under lighter clothing. And yes you will want more than one; these eventually snap after so many times bending the plastic.