This article may contain affiliate links; if you click on a shopping link and make a purchase I may receive a commission. As an Amazon Associate, I earn from qualifying purchases.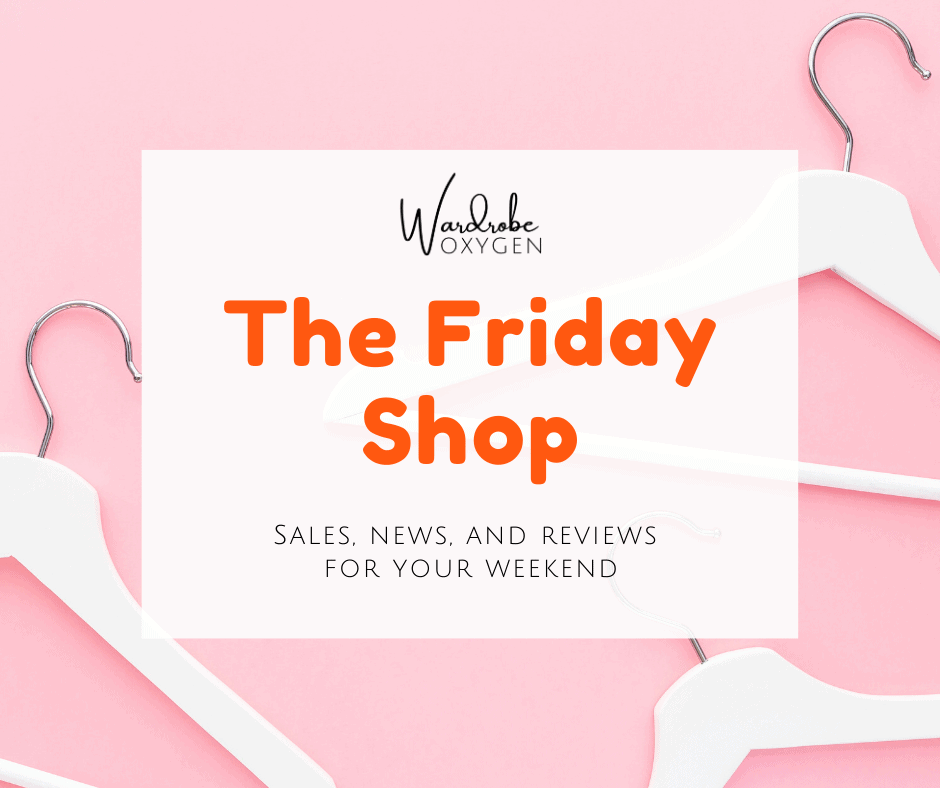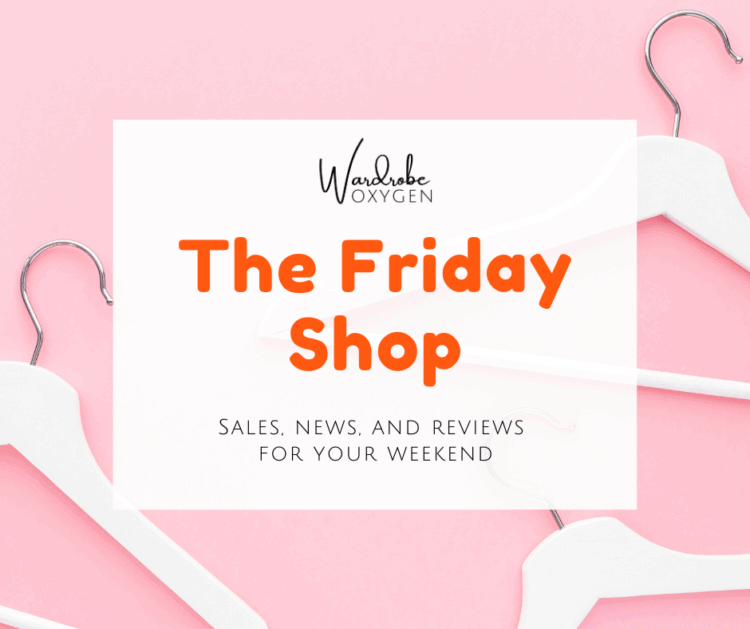 Retail News
Sanctions on China's top cotton supplier weave a tangled web for fashion brands. (Washington Post)
Fashion's reliance on dirty coal exposed. (Vogue Business)
J. Crew is looking to exit bankruptcy. (Retail Dive)
Have you ever made a Glossier order and received it in a pink bubble-wrap bag? Glossier is looking to trademark it. (The Fashion Law)
Best Buy, anticipating a continuation of online shopping, is looking to change 250 of its stores into hubs. (CNBC)
You know who is doing well during the pandemic? Dick's Sporting Goods. (Business of Fashion)
The CDC issued advice to retail employees on the frontlines of the coronavirus pandemic: Don't argue with customers who refuse to wear face masks. (Yahoo)
More brands are turning to their own employees to model campaigns. (Fashionista)
Nordstrom had a rough second quarter; I don't think their IMO flawed Anniversary Sale is going to help much. (CNBC)
Simon, the company that owns a lot of America's malls, is snapping up bankrupt retailers like Lucky and Brooks Brothers. (Washington Post)
Sale Alert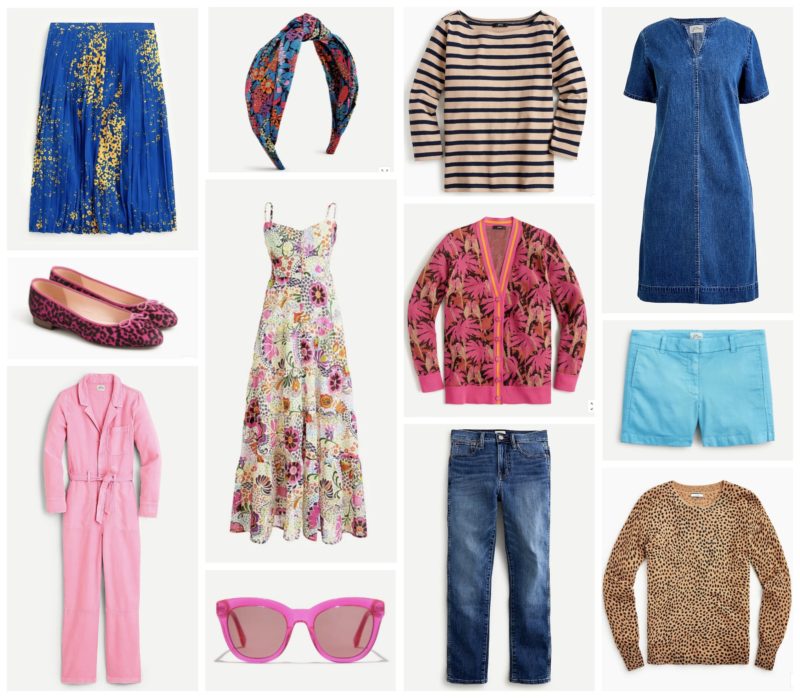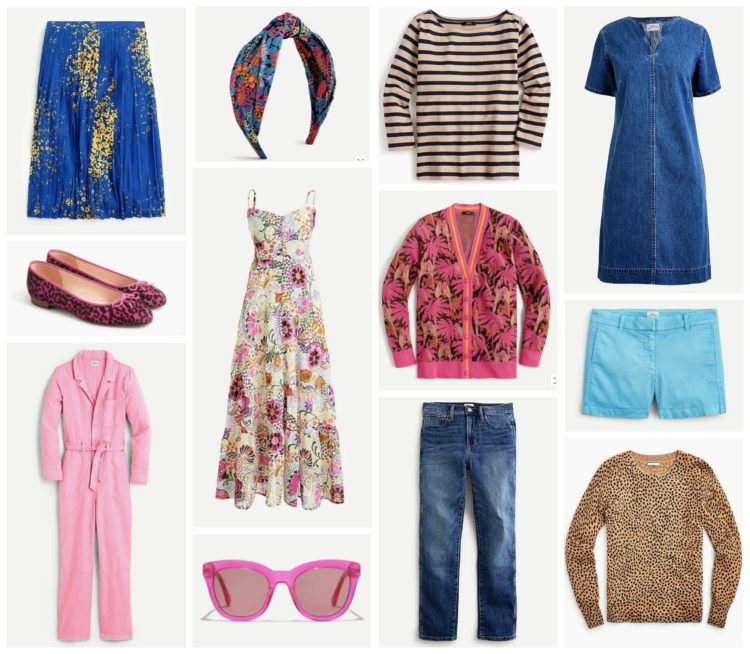 Some of my picks from J. Crew for this weekend's sale:
blue skirt (only available up to 16) | pink leopard flats | pink jumpsuit (only available up to 16) | Liberty print headband | floral sundress (only available up to 16) | highly-rated sunglasses (other colors available) | Breton stripe shirt (other colors available) | printed cardigan I want to wear with graphic tees | my favorite J. Crew jeans | denim dress | my favorite J. Crew shorts (these are also awesome and a longer length) | leopard cashmere sweater
J. Crew has 25% off full-price styles with promo code SHOPNOW. What's cool is this code also gives you an additional 60% off sale items (hello sale cashmere!).
Banana Republic has up to 50% off must-have styles available at this link and an extra 60% off sale items available at this link. No code is needed for this sale. If you're looking for a machine-washable yet professional work pant for under $50, I really love the Ryan for an ankle style (available in short, regular, and long) and the Logan for a longer more classic cut (available in regular and petite).
Soma is having their Embraceable Event this weekend and it's online only. This promo offers 2 for $60 Soma Embraceable Bras and 7 for $40 Embraceable Panties available at this link! This is such a good deal, I love their Embraceable collection; this includes this bra, which I consider to be the best wireless bra for large busts.
As I mentioned yesterday, Talbots has 25% off through this weekend. They are also donating 10% of their net proceeds to Dress for Success and donating up to 5,000 professional tops to the organization. This blog post shares more about this promotion and my picks from Talbots' New Arrivals.
Chico's has up to 50% off select styles available at this link. Unlike many retailers that have sales like this but it's all old AF stuff, this is a lot of Chico's New Arrivals and a lot of staples. These t-shirts are amazing, I have several. And I just raved about this tank Monday. I have these jeans and like them. I have this linen shirt, this dress, and this hoodie which is an awesome pullover for staying cool while having sun protection.
I didn't get my usual intel for sales, so if you know of some really good ones happening this weekend, please share in the comments!
What I Bought and What I Thought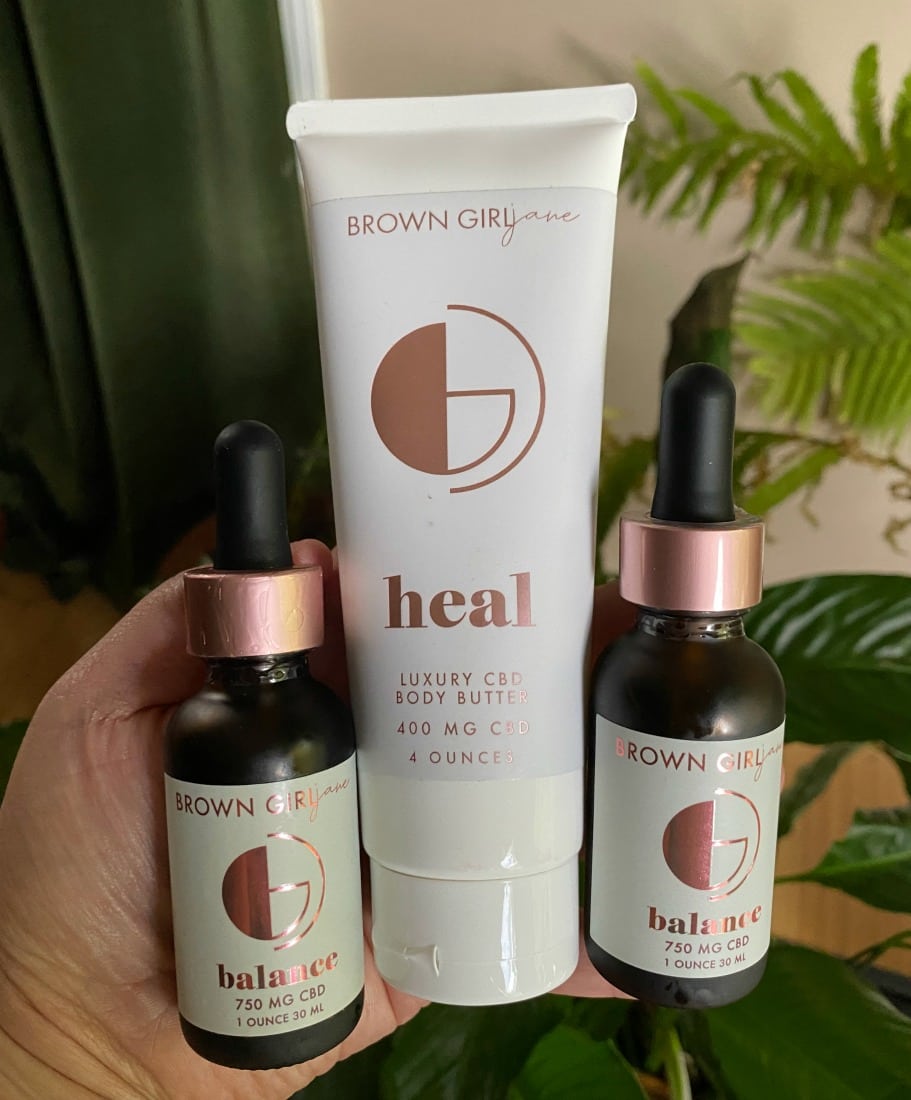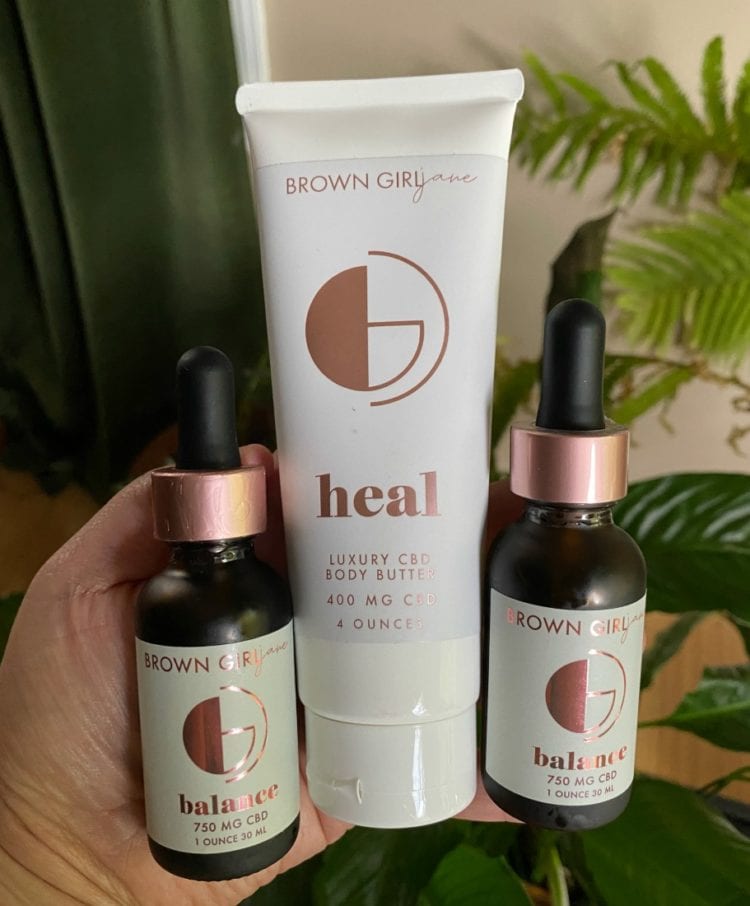 I've now ordered CBD products from Brown Girl Jane twice and I think the quality is fantastic. My husband and I have taken CBD for a while to reduce inflammation, help with mild aches, and also feel a bit of calm. We used to get it from our local organic market. I know there are a lot of companies selling CBD but it's not really regulated and there is a variety of carrier oils and extra ingredients. I did my research and we decided to switch to Brown Girl Jane, which is a vegan, cruelty-free, Black woman-owned company that has high standards and also gives back to charities. The "Balance" tincture is a good basic CBD product; place a dropperful under the tongue for 30 seconds and then swallow. it smells and tastes faintly of citrus due to having orange essential oil in it. "Rest" is a higher concentration and is a great product to use to help fall asleep more easily without feeling drugged. And the body butter is great to rub into aching feet or knees at the end of the day, putting on mosquito bites so they don't itch as much, and anywhere you'd like rich hydration with subtle pain relief.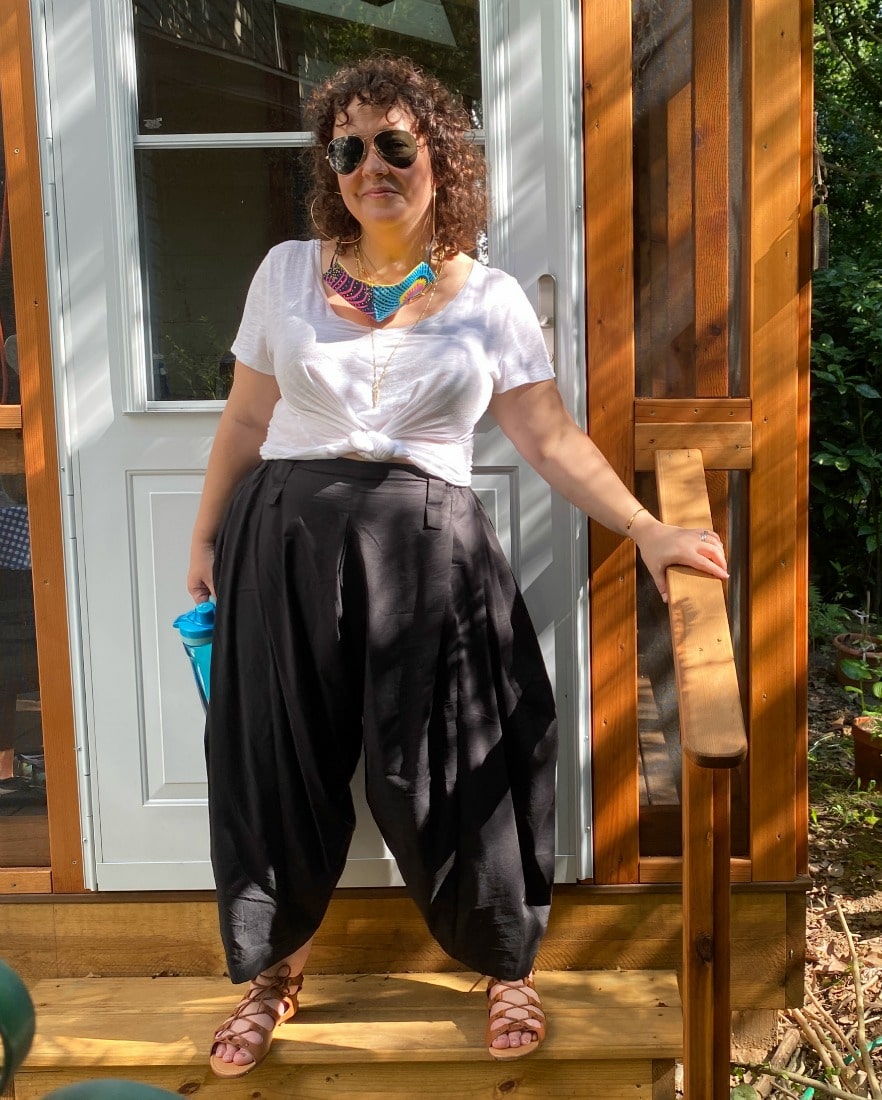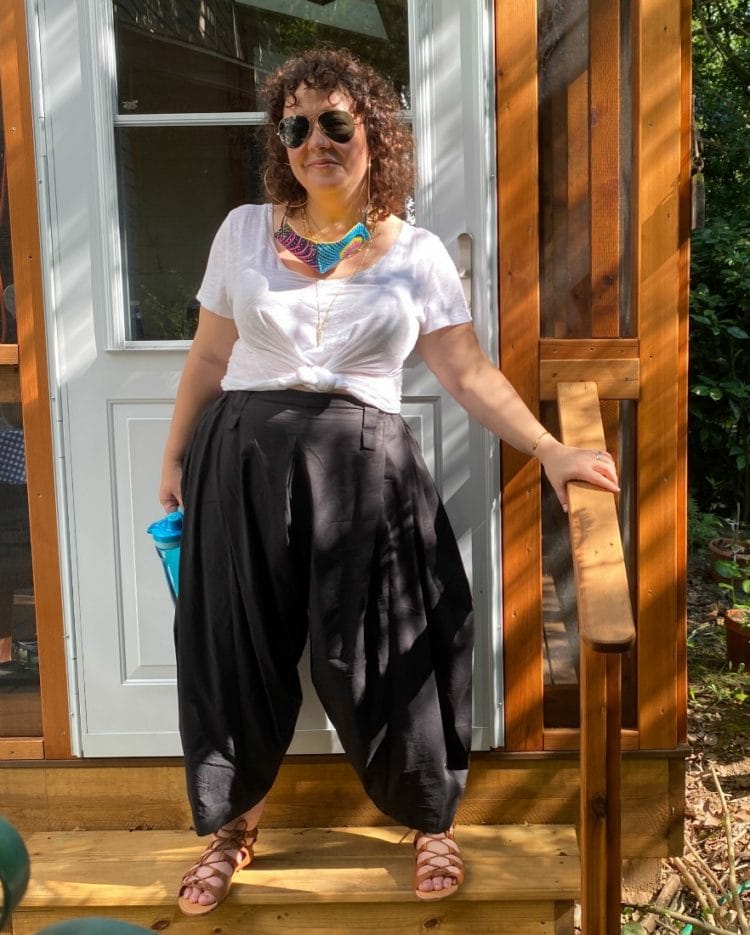 In the Wardrobe Oxygen Community on Facebook, a member mentioned some of the Black-owned businesses on HSN. I checked out Evryday Jane, a fashion line offering sizes up to 3XL. I was drawn to the Nia Volume Pant which looked a bit like a harem pant but made of crisp and cool stretch poplin. I ordered them in Black, size Large. They arrived quickly, look even better in person. They are super comfortable, have deep pockets, and a cool architectural shape. I washed them and put them in the dryer and they came out almost exactly the same; you may wish to steam them or iron after laundering, but I liked the slightly softer relaxed feel. I wear these pants ALL THE TIME. I like them with a graphic tee knotted at the waist, with a cami or tank tucked in, with a button-front shirt tied at the waist, and with a silky drapey tee tucked in and bloused out a bit in the back. I've worn them with Birkenstocks and with my tan gladiator sandals.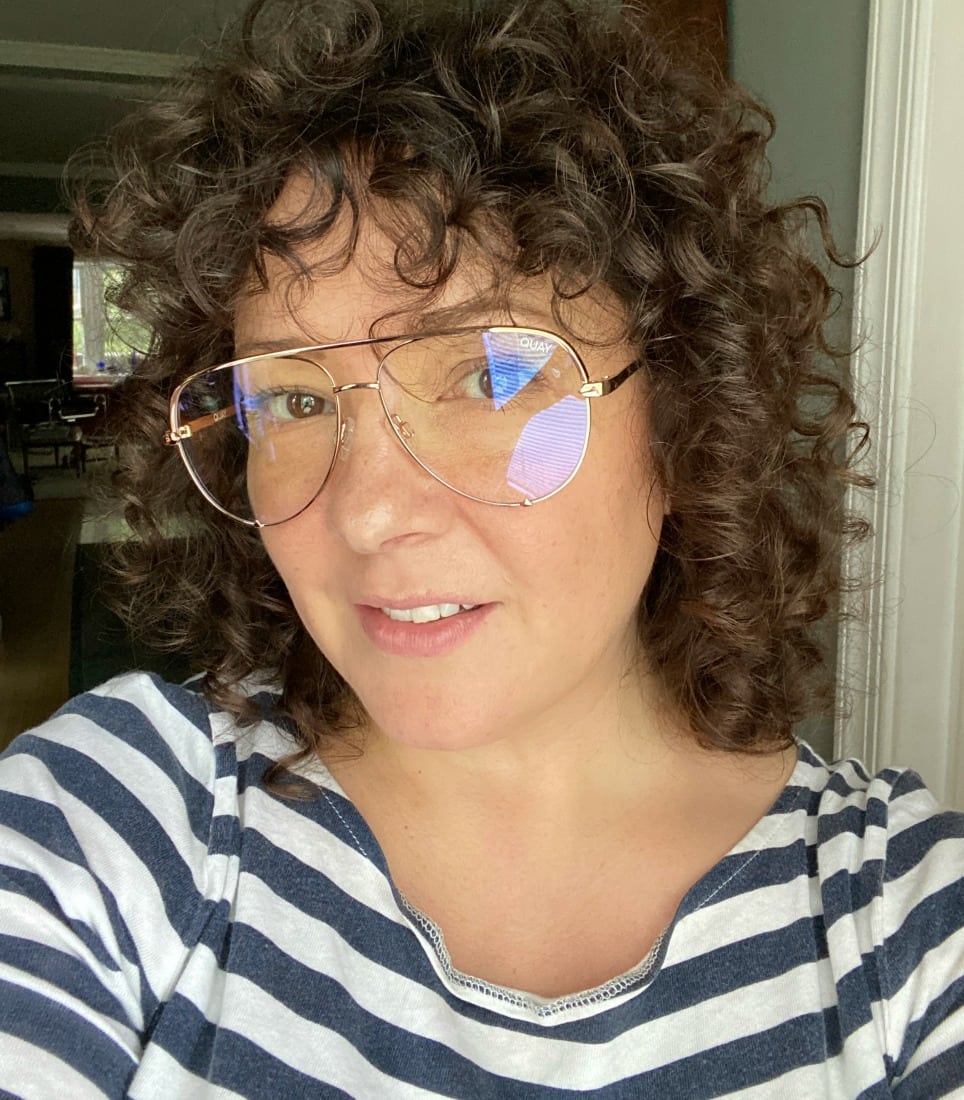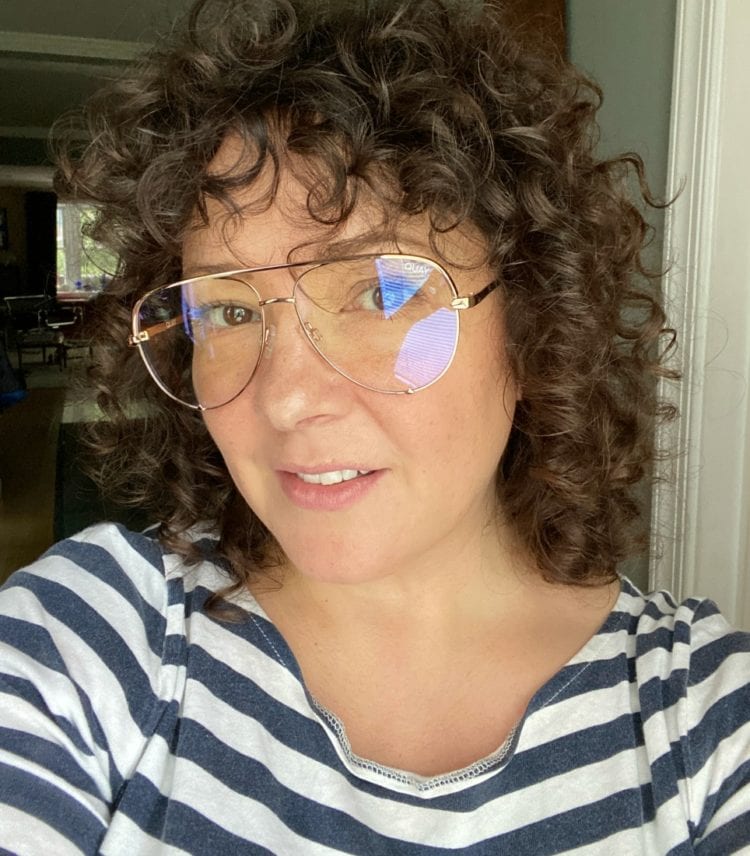 I have owned blue-light blocking glasses before. I got a cheap pair on Amazon, they got so scratched and misshapen so quickly. I bought styles from The Bookclub, which sells on Nordstrom. Way cuter frames, and the frames are better quality, but the lenses are also cheap and get scratched and cloudy easily. And my most recent pair, the frames are cool but they are super heavy and slide down my nose. Wanting better quality lenses and a lightweight frame but something that still felt cool to me, I decided to get these from Quay, which are available in two colors. I love them. The lenses are super crisp and they are so light and fit so well on my face I forget I'm wearing them. I got mine from Nordstrom but Quay's website has a bigger selection, shows the glasses on people, lets you virtually try pairs on with your laptop camera, and has a promotion of two pairs for $80 with promo code DOUBLETAP. Yes shipping is $5 but it's still a much better value. They accept returns within 30 days and offer a shipping label for $5.