This article may contain affiliate links; if you click on a shopping link and make a purchase I may receive a commission. As an Amazon Associate, I earn from qualifying purchases.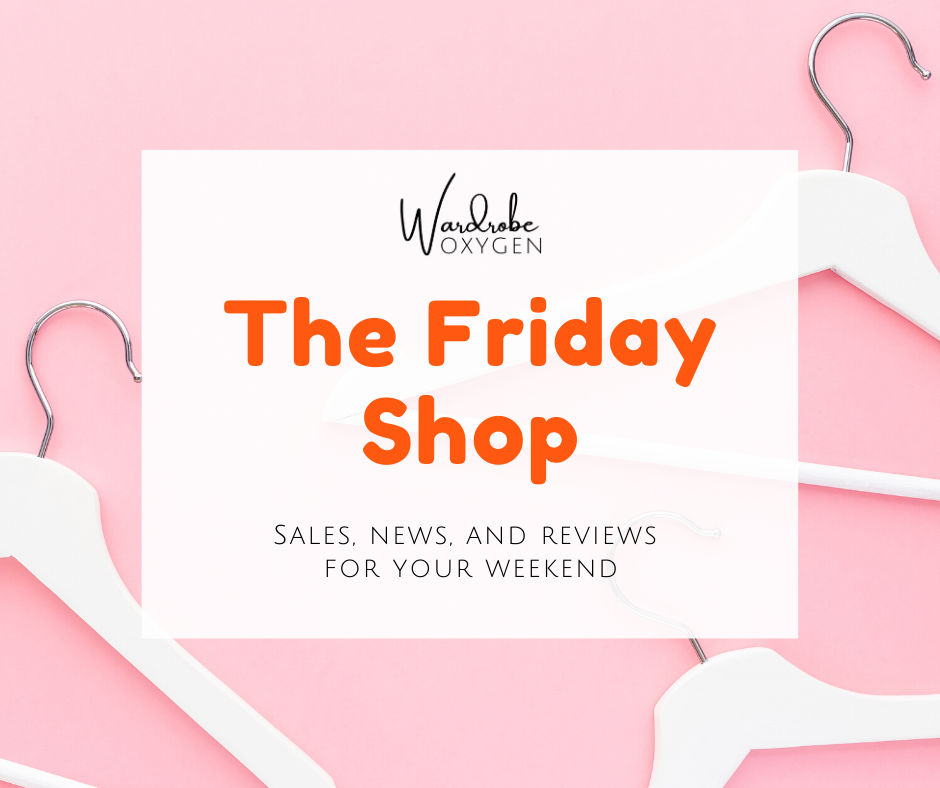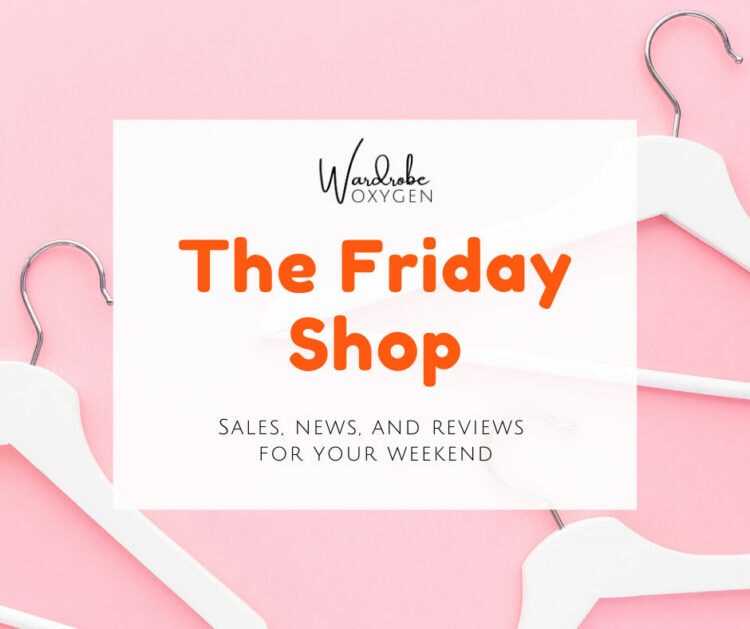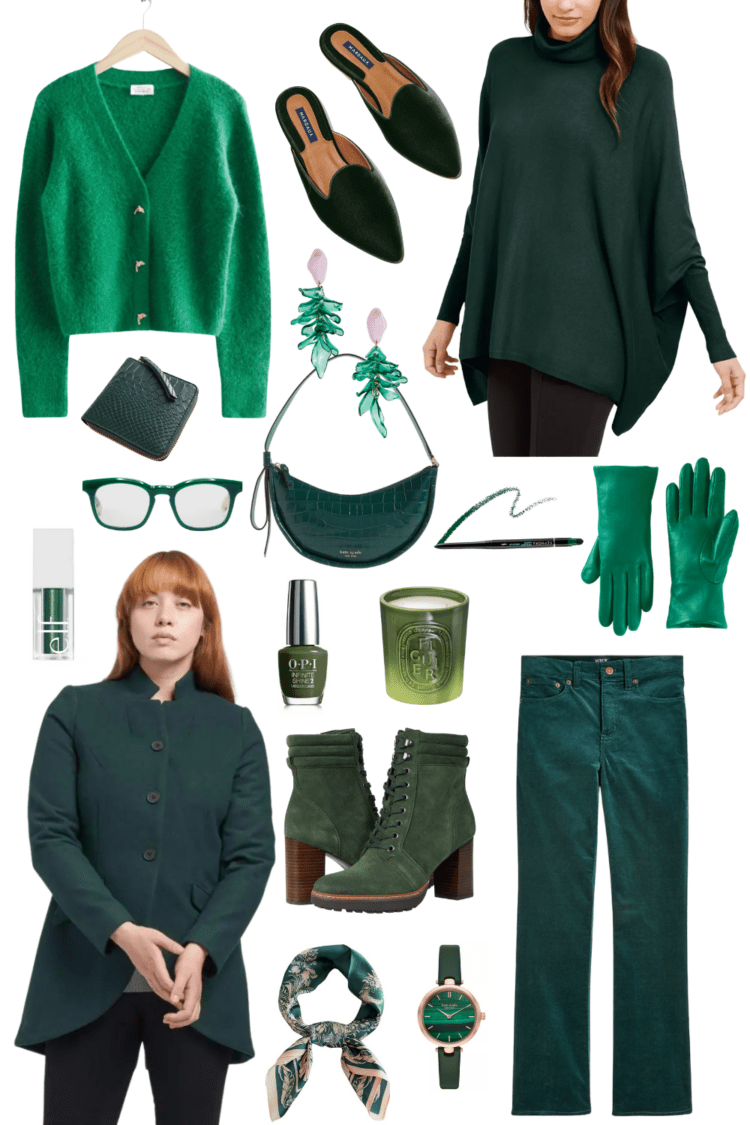 Going Green:
cardigan sweater (sizes XS-L) | velvet mules (sizes 2-11 with widths) | turtleneck poncho sweater (sizes XS-XXL) | croco zip wallet | blue light glasses | green and lilac earrings | half-moon purse | eyeliner | leather gloves (sizes S-XL) | metallic liquid eyeshadow | nail polish | candle | green coat (sizes 00-40) | green suede heeled booties | green corduroy jeans (sizes 24-35) | silk scarf | wristwatch

What I Bought and What I Thought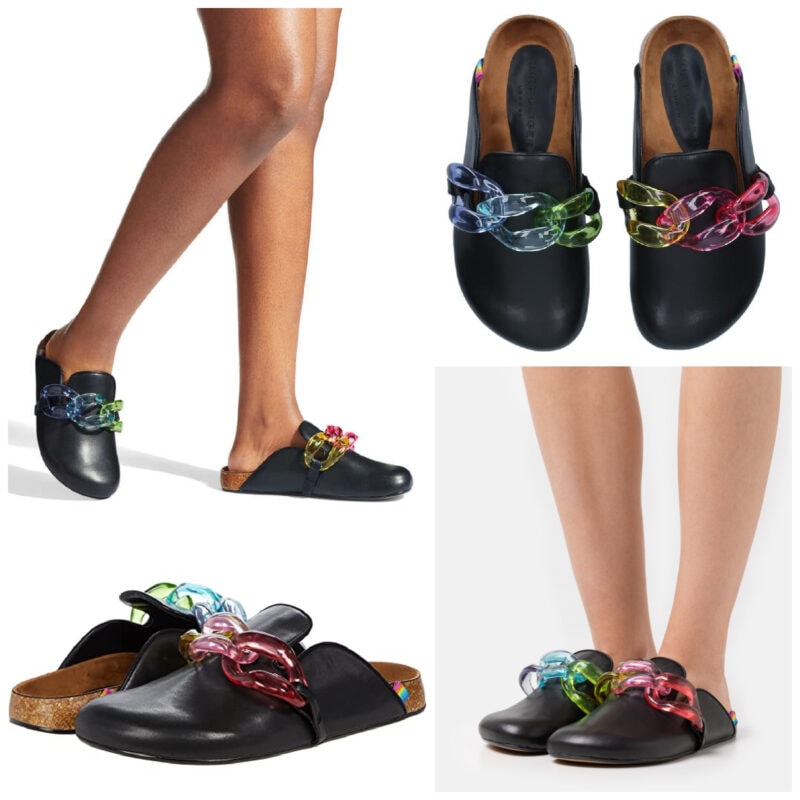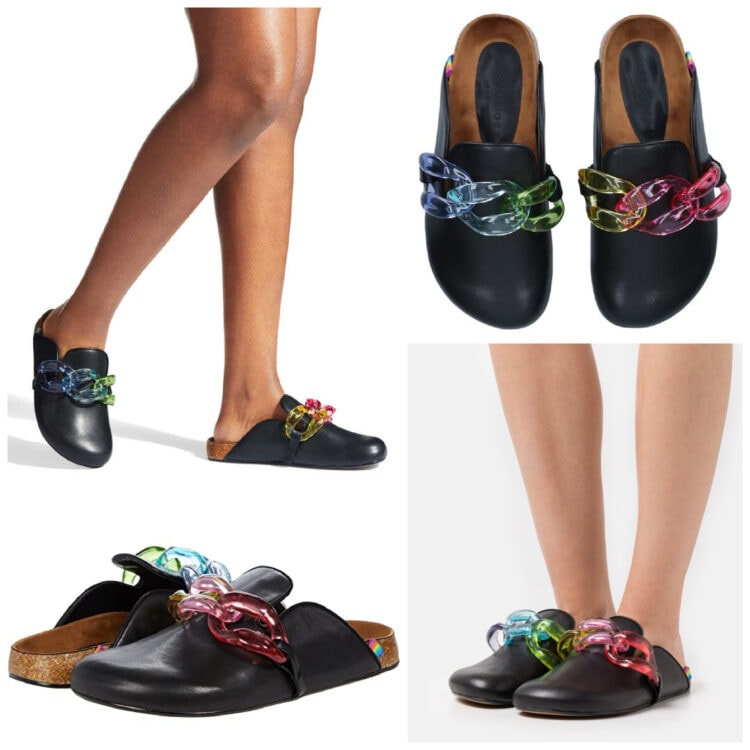 If you follow me on Instagram Stories you know I bought these clog mule shoe thingies from Kurt Geiger. I can't tell if they're hideous or awesome, but they are quite comfortable and easy to slip on and off. I've been looking at clogs for winter but so many are so rustic and bulbous and of textiles that don't really work with my wardrobe. When I saw these I HAD to try them.
And while I am not sure if they're ugly or cool, I'm keeping them and plan to wear them this fall and winter with wide-leg pants and slouchy jeans. And yes, come winter I will be wearing them with socks… the most colorful and random socks I own! I got them at Zappos but the size selection has diminished so here is a link to them also at Nordstrom.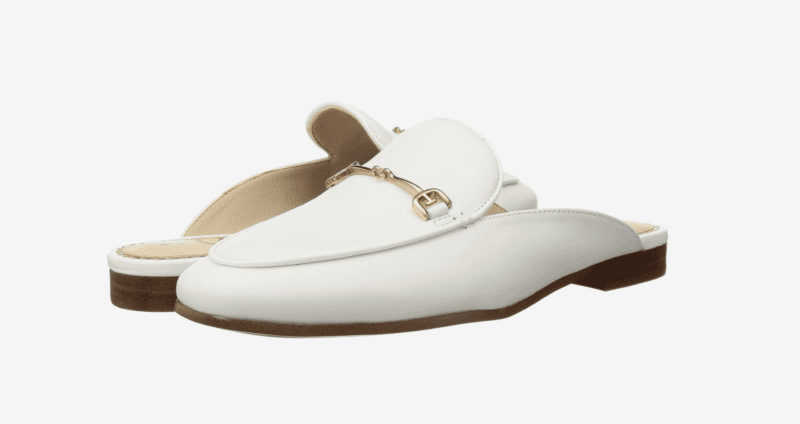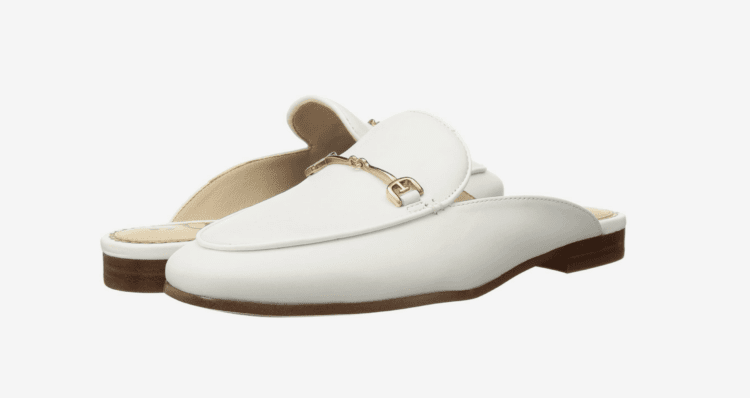 Looking for slip-on shoes to wear out of the house, I also got these loafers from Sam Edelman in white, since it was the only color available in my size and wide width. I already own a pair of white loafers; they aren't slides and they have silver hardware and a croco-embossed finish. I don't really know if I need two pairs so I may end up returning them. But if you're looking for something similar, they're like Gucci without trying too hard to copy Gucci, and are well made and nice enough to wear to a workplace. They come in a range of colors, in wide they have white and a tan kind of color.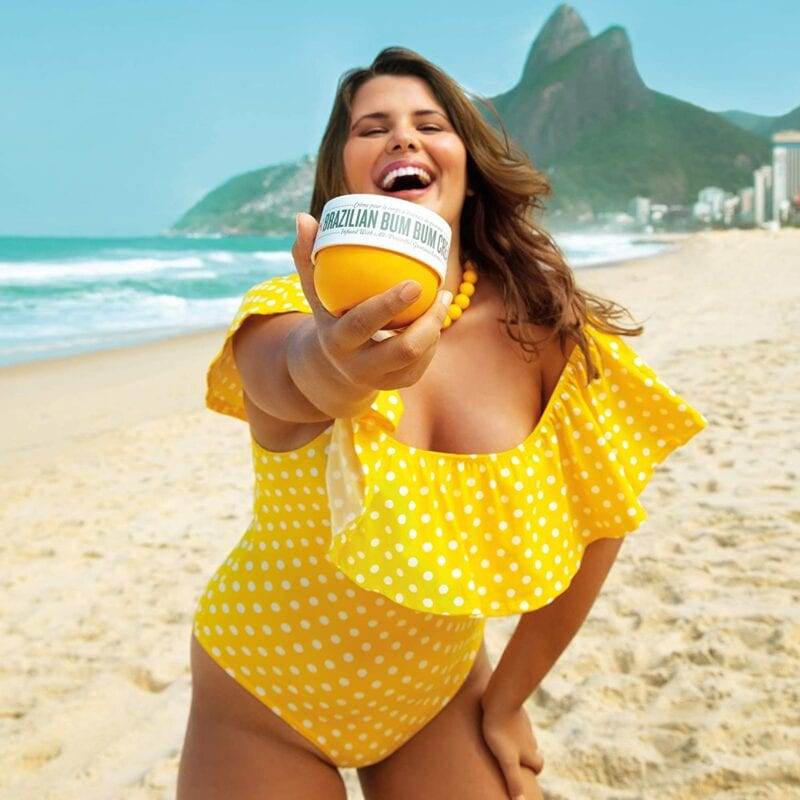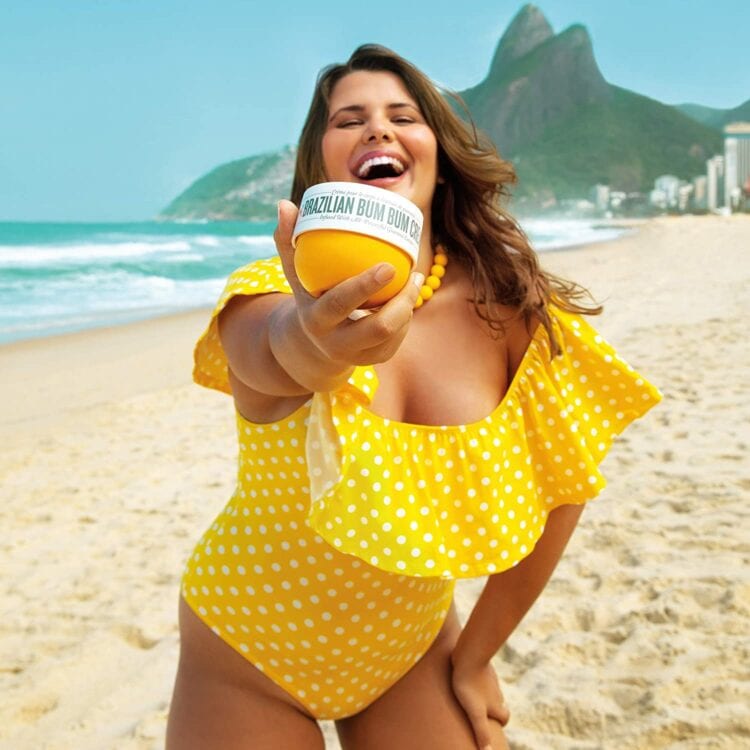 With one of my Sephora orders, I got a mini size of Brazillian Bum Bum Cream from Sol de Janeiro. I keep seeing influencers claim this is the BEST body cream it's smells SO GOOD and is SO HYDRATING. And I agree, yes, it is a hydrating product for the body. But the smell… it is intense and it smells like someone other than me. I can't say the smell is bad but it's very intense. Like put it on your legs and wear jeans and someone sitting outside next to you will ask if you're wearing a new perfume. And it's a scent I would not gravitate towards.
If you like vanilla and warm snuggly scents mixed with tropical fruity scents, you may like this. But if you want a high quality body lotion that won't compete with your perfume (or anything else), I can't recommend Nécessaire body lotion enough. And if you use WARDOBE_OXYGEN at checkout you get 10% off your order.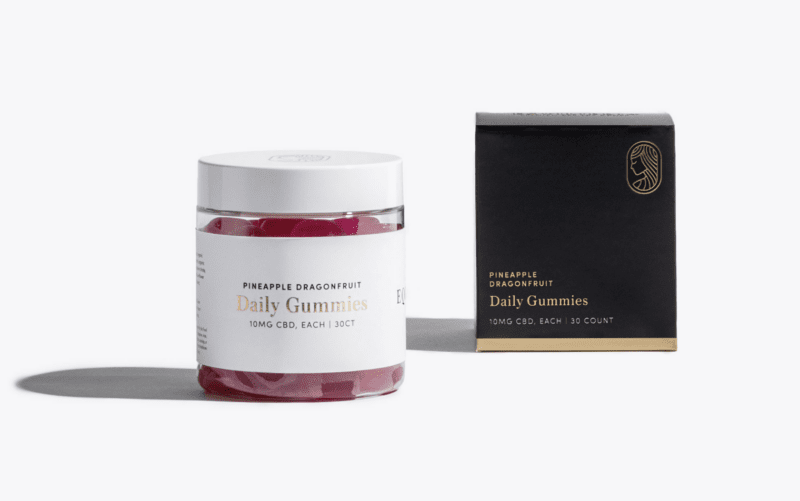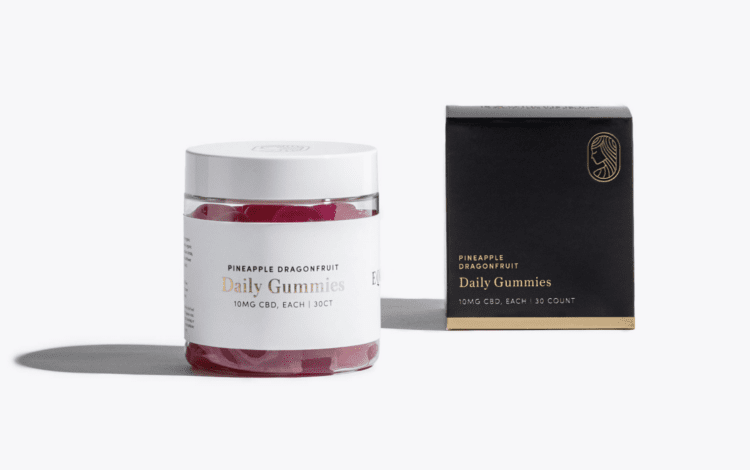 Equilibria now has CBD gummies, and they're awesome. They don't have some fake flavor and aren't full of sugar and artificial flavor or color. They are a "pineapple dragonfruit" flavor but it's super subtle, and each gummy has 10mg. The actual ingredient list is: Organic Tapioca Syrup, Organic Cane Sugar, Organic Full-spectrum Hemp Flower Oil (CBD concentrate), Pectin, Organic MCT Oil (derived from coconut), Citric Acid, Sodium Citrate, Natural Flavor, Carnauba Wax, Vegetable Oil, Sunflower Lecithin, Fruit and Vegetable Juice (for color)
If the oil has bothered your stomach or you don't like softgels, this is a great option that kicks in around 30 minutes and is a good amount to just take the edge off, help you fall asleep, reduce inflammation after or before a workout. As always use WARDROBEOXYGEN at checkout on any new orders to save; it's usually 15% off but through the 25th of this month you get 25% off your entire new customer order.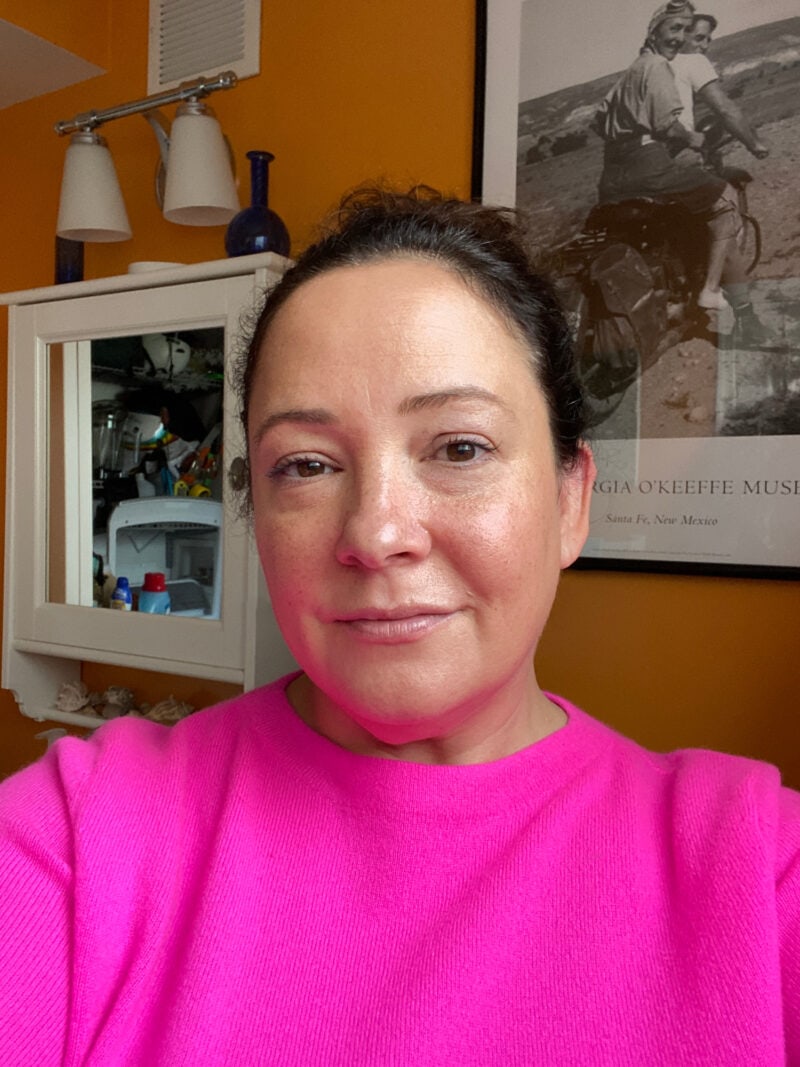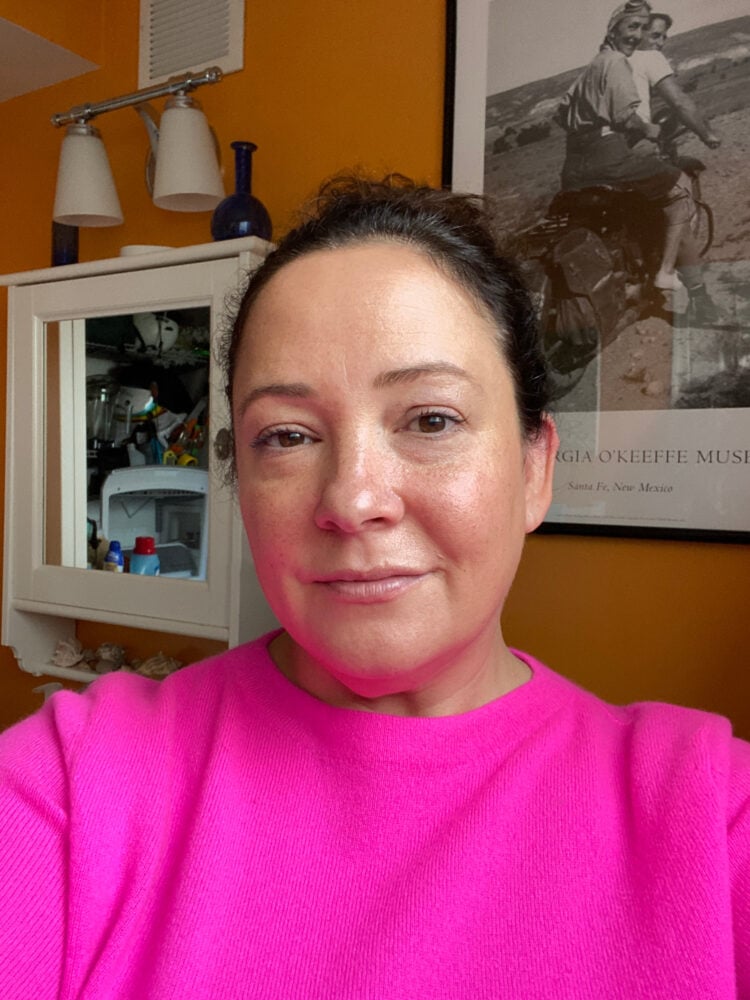 My daughter loves Glossier, and I recently got her some new skincare from there, including FutureDew, which is like a moisturizer, primer, and highlighter in one. She likes it because she doesn't wear makeup but it gives her a bit of a glowy finished look. And I tried it and like it for the same reason. Not greasy, not glittery, just a glow. That's all I have on my face in the photo above. As for the sweater, it's this one from Talbots in Cheerful Pink.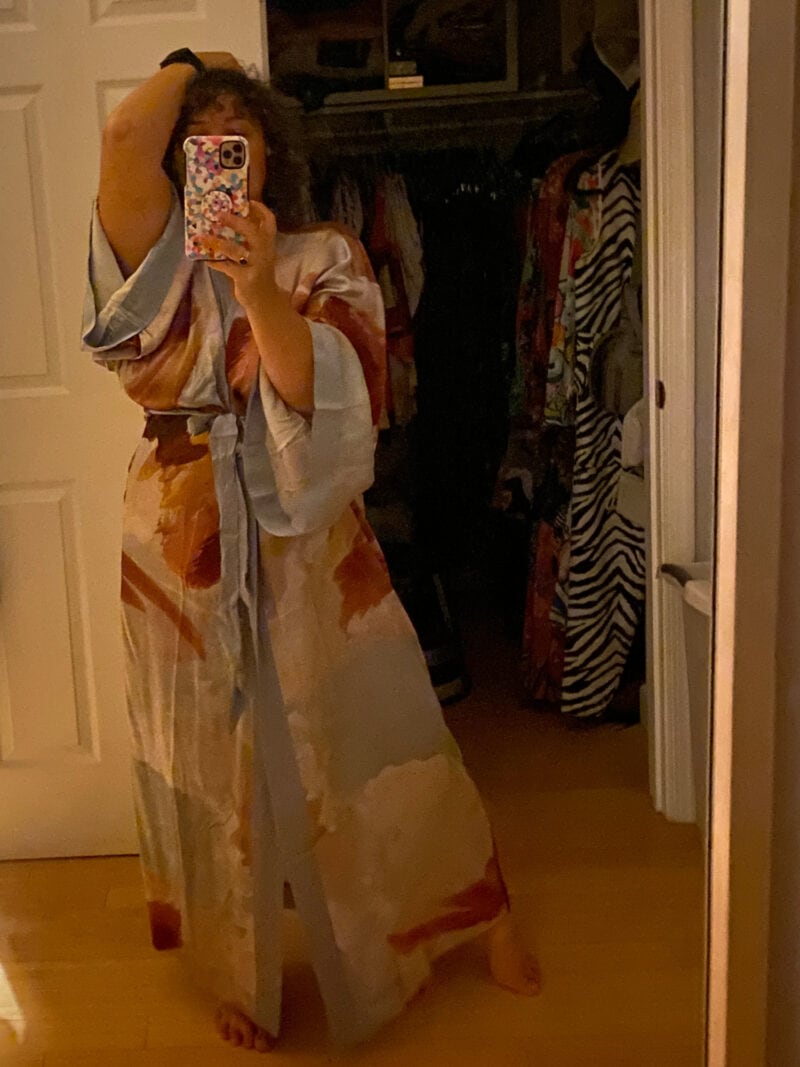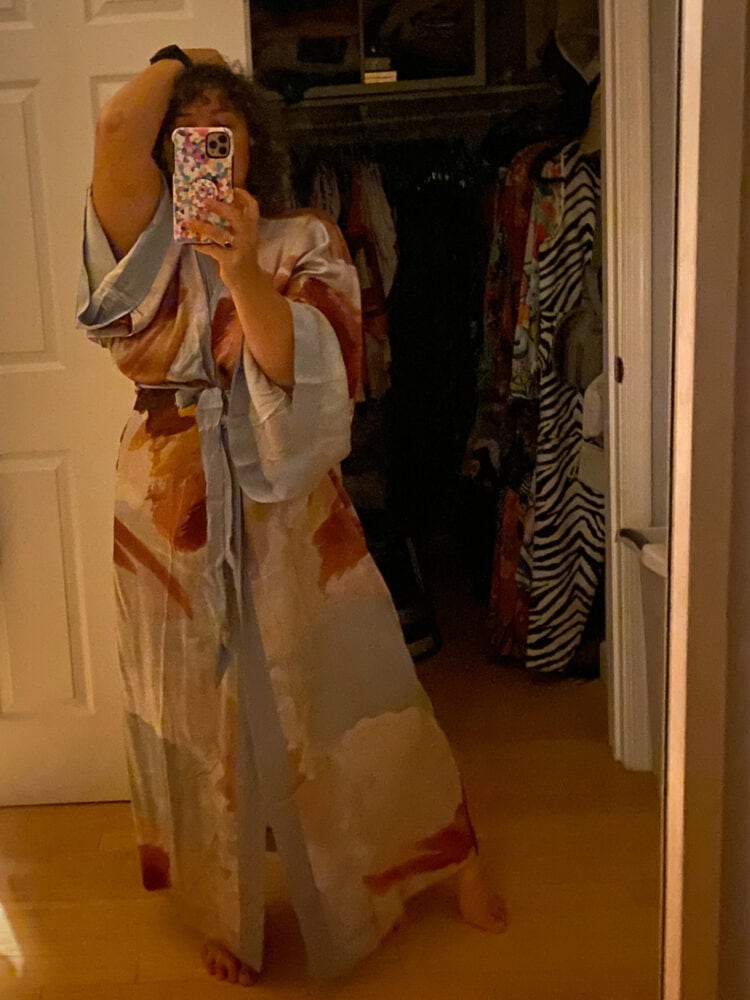 I've had this Soma robe for a while but don't think I've shown it on the blog. It's real silk, beautiful, available up to XXL (I'm wearing an L/XL) and it's on sale for under $100. Get it while it's still in stock!