This article may contain affiliate links; if you click on a shopping link and make a purchase I may receive a commission. As an Amazon Associate, I earn from qualifying purchases.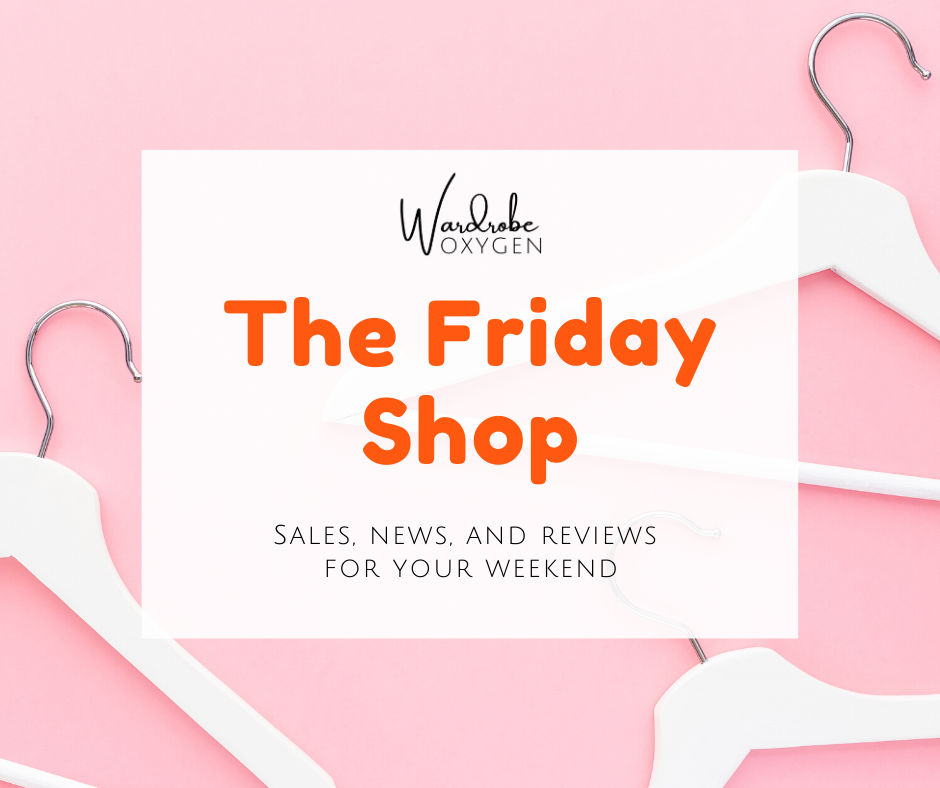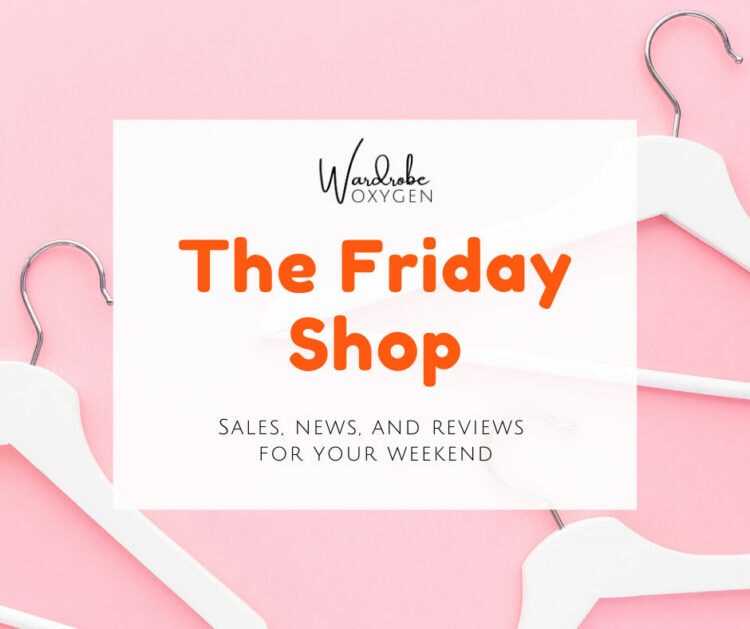 Sale Alert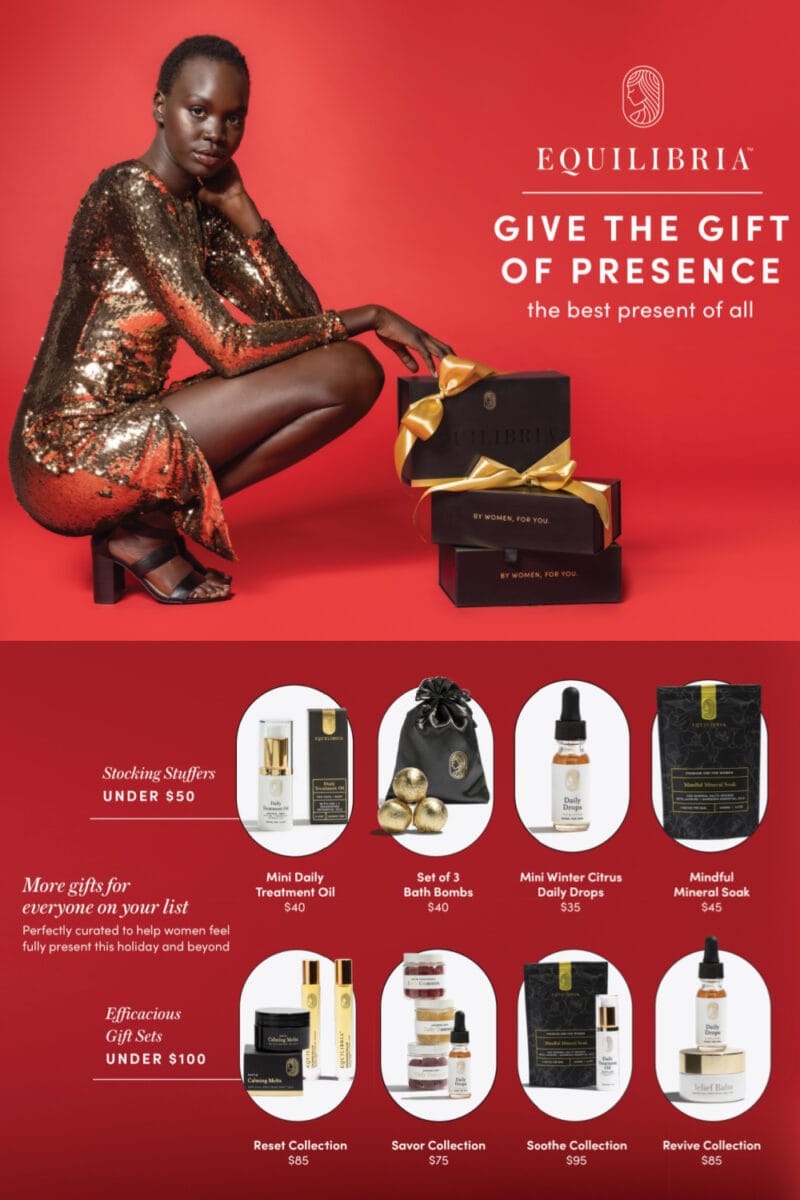 Last year I gave Equilibria CBD as a gift to a few folks. It was a relatively new favorite product and I just HAD to share! I am now an Equilibria ambassador, so I get the intel on what new products are coming, sales that are happening, all that good stuff. And yes, I make a commission on any sales made with my link or promo code, as I do with 75% of the brands I feature. And like any brand I feature, I don't want to share something that sucks because returns hurt my bottom line and my credibility. So I rave about Equilibria because I use it and love it so much I am gifting it again this year.
And Equilibria has some badass gift sets and promos this holiday season. This week, Equilibria launched their holiday collection with some amazing gift sets and their three luxury gift sets, Rest, Relieve, Presence, are 20% off. Not only that, if you are a new customer use WARDROBEOXYGEN at checkout and get an additional 15% off your purchase. AND everyone who uses my code will receive a mini Mineral Soak for free.
The Presence set is a luxe gift for someone new to CBD or someone who appreciates the benefits of this product. With products to consume, and products to treat skin, it covers all the bases. It's $224 worth of product offered usually for $169 but through the 16th it's $135.20. And then if you use my code, it's actually just under $115.
The Rest set has two of my favorite products: the softgels and the bath soak. I like the softgels because they are slow release. I will take two in the evening with a little snack (or dessert) and they help me stay asleep. During the day, they will work longer than the drops (though won't activate as quickly) keeping me calm through stressful projects and also offer pain relief (great to take the day after a hard workout). And the soak is a new version but equally amazing for relaxing muscles, relieving pain, and making your skin feel silky soft. I love the soak at the end of a really rough day, after a tough workout, but also when I am not feeling well and achy all over. A $150 value, it's on sale for $95.20 and with WARDROBEOXYGEN at checkout it's going to be a little over $80.
The Relive set is great for those who don't or can't consume CBD but still want the benefits. It contains the Relief Balm which is AHHHH-mayzing. I put it on my knees before a Peloton ride to prevent aches, put it on my lower back before sleep so it doesn't hurt, I apply it to my temples when I have a headache, my daughter applies it to her abdomen when she has cramps, and when I wear heels I slather it on my feet beforehand to reduce any chance of pain. The body oil is a new product to Equilibria and it's massage oil quality, offering serious hydration and relaxation whether you're rubbing it into tense muscles or just applying it after a shower. A $126 value, it's on sale for $87.20 and if you're new to Equilibria and use WARDROBEOXYGEN at checkout it will actually be under $75.
While these gift sets come in a gorgeous gift box with a magnet closure all set up so pretty… these prices make it pretty good to buy for yourself or break them apart for individual smaller gifts. For example, no one has been disappointed when I have gifted them a jar of Equilibria Relief Balm or their Mineral Soak!
If you're like Alison, what the heck are you talking about, what is CBD, or if you're like Alison, I know of a CBD product that's cheaper, I encourage you to read the post I wrote last year before I worked with this brand where I tried the product from a very skeptical perspective. I really dug in to understand how CBD works and why Equilibria, a woman-owned, organic and full-spectrum CBD brand is better than most out on the market.
The Sephora Sale continues through November 15th and if you're like me, you made one purchase already but are realizing there are even more things you forgot to purchase and are doing a second order! The sale started November 5th for Rouge-level members, and everyone else a member of the free no-spam Insiders program had the sale begin this week. Use YAYHOLIDAY to save up to 30% depending on the product and your tier in the Insiders program.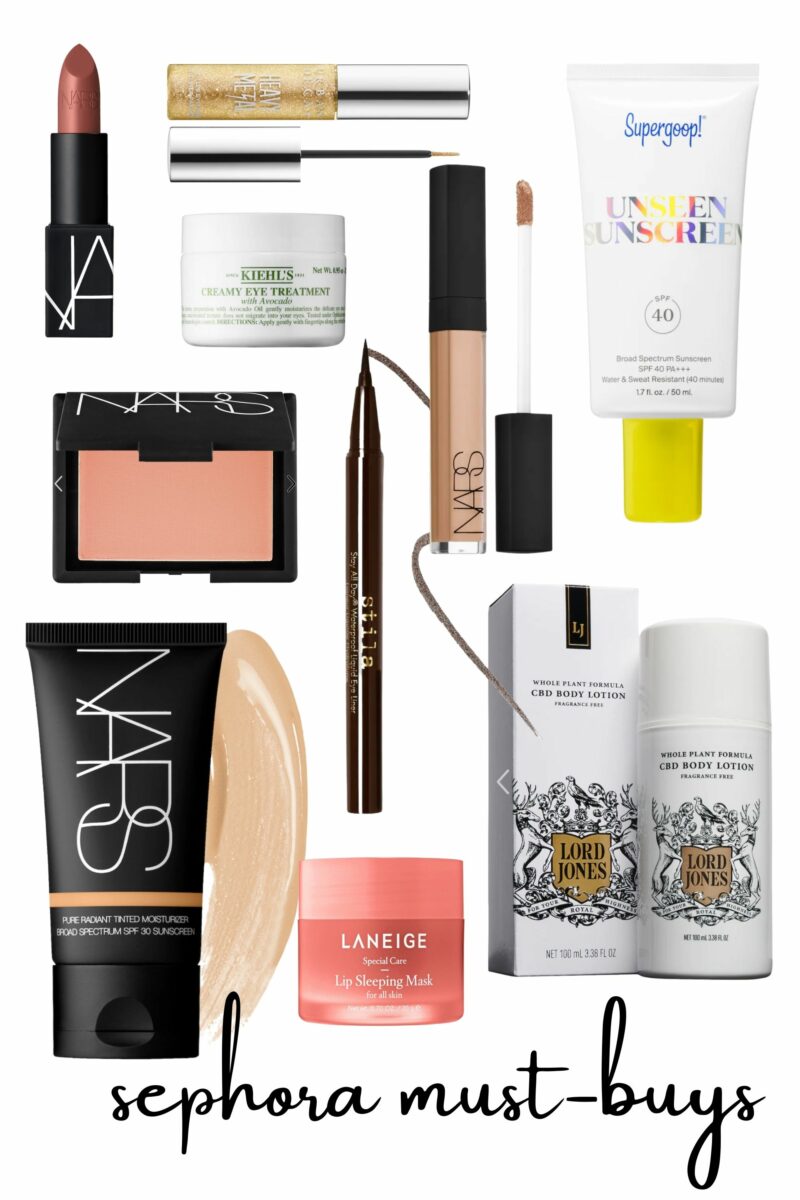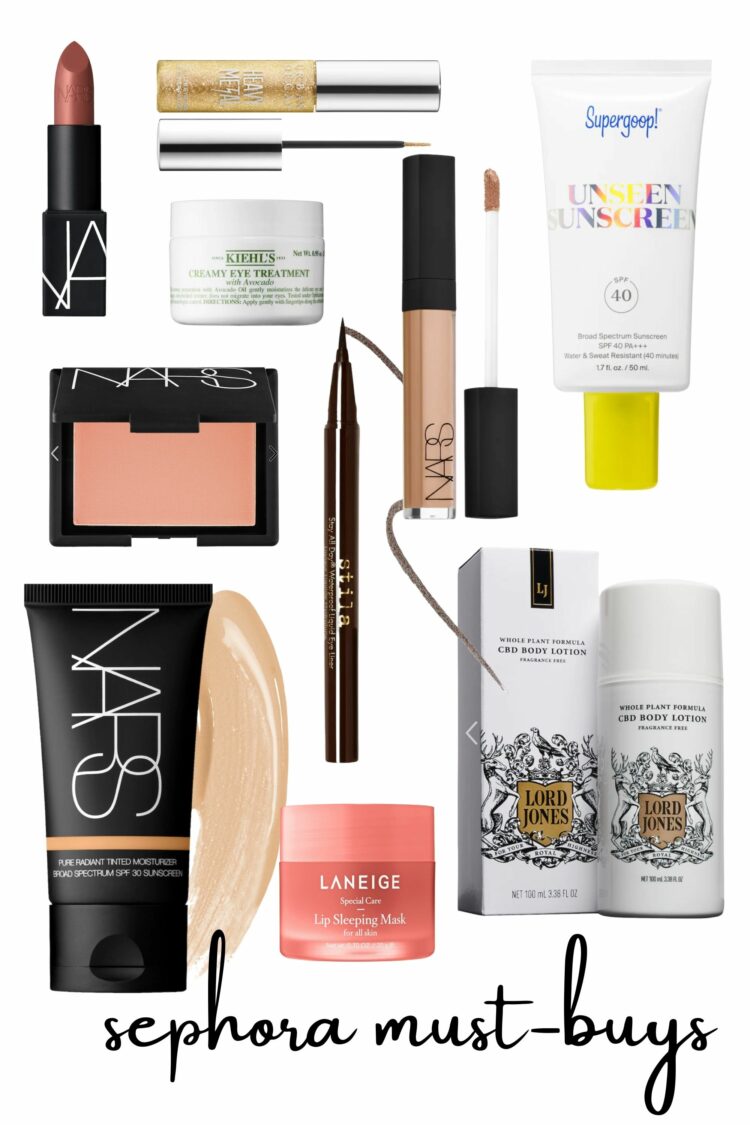 In case you're looking for new makeup or some gift ideas, below I share my absolute favorite products from Sephora:

Looks Good and Does Good
Uncommon Threads is a nonprofit in Lawrence, Massachusetts started by my friend Susan Kanoff. Uncommon Threads uses individualized wardrobe styling and personal development coaching to empower low-income. Uncommon Threads has a boutique where women can come in to get styled in new and like-new clothing whether it's to get a job for an interview, or just feel more confident in their everyday.
I donate clothing to Uncommon Threads to offer in their boutique; Uncommon Threads also accepts donations of extra-fabulous clothing and accessories for their online shop, Uncommon Closet. Purchases from Uncommon Closet fund Uncommon Threads, meaning you can look good while doing good!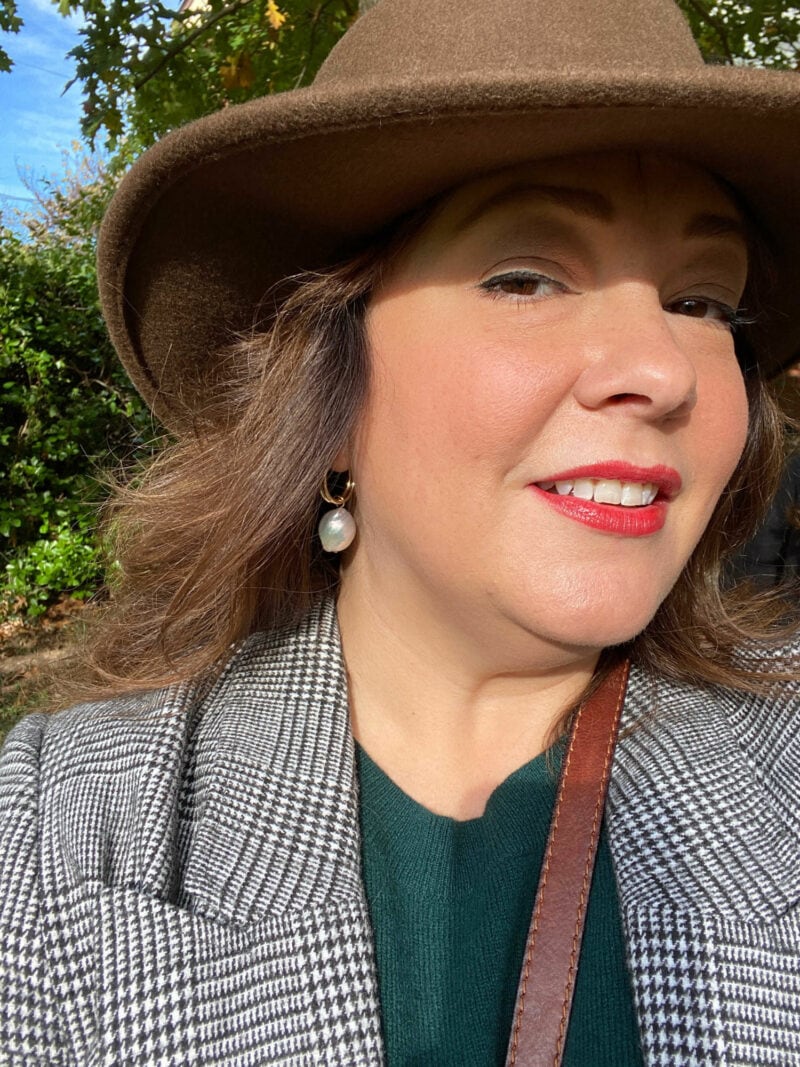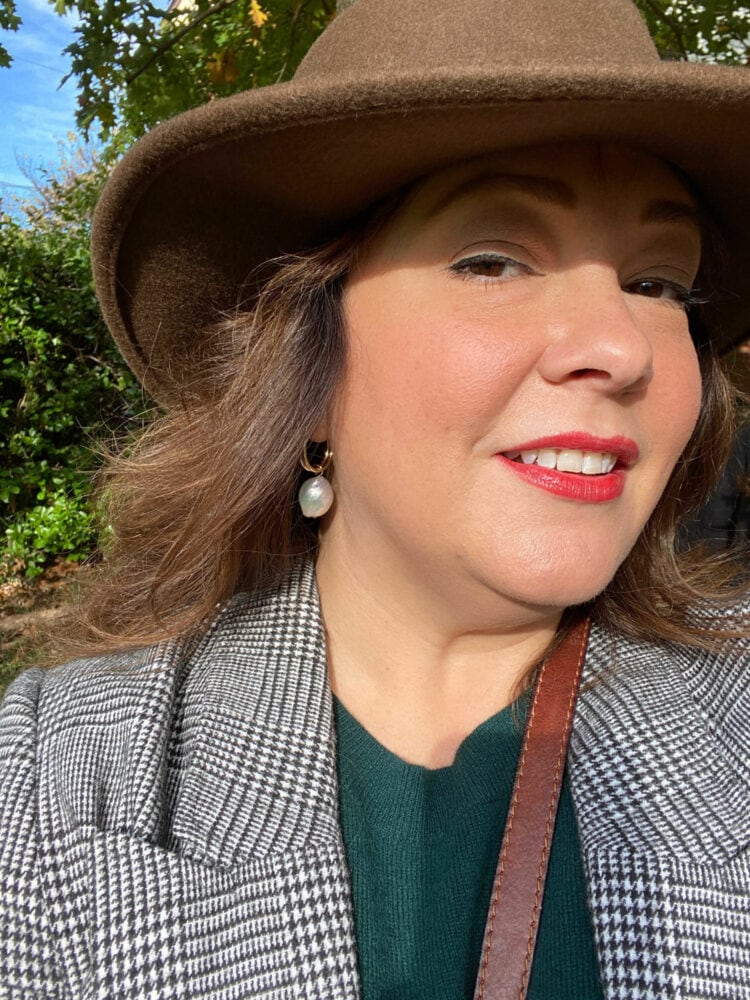 Speaking of looking good while doing good, through the month of November, The Freshwater Pearl Company is having a Get a Pearl Give a Pearl event with Uncommon Threads! With every purchase made at The Freshwater Pearl Company, one piece will be donated to Uncommon Threads to style one of their deserving clients. The Freshwater Pearl Company offers beautiful quality cultured freshwater pearl jewelry and 2% of ALL sales are donated to the American Cancer Society.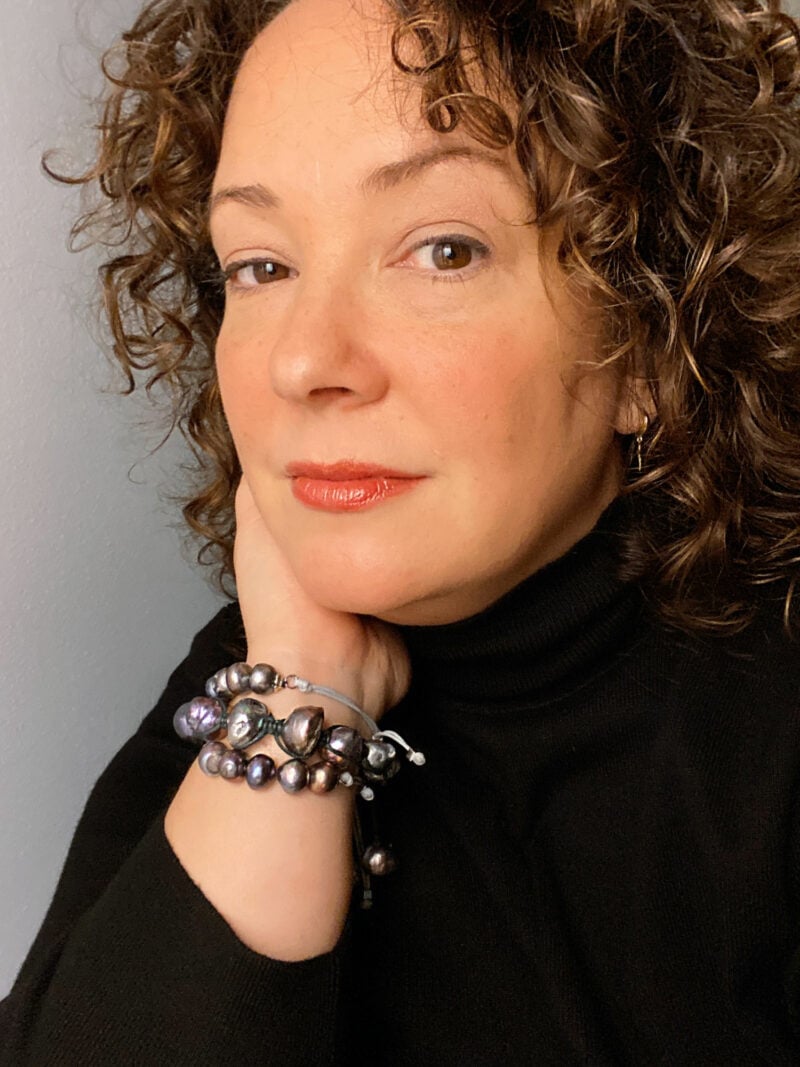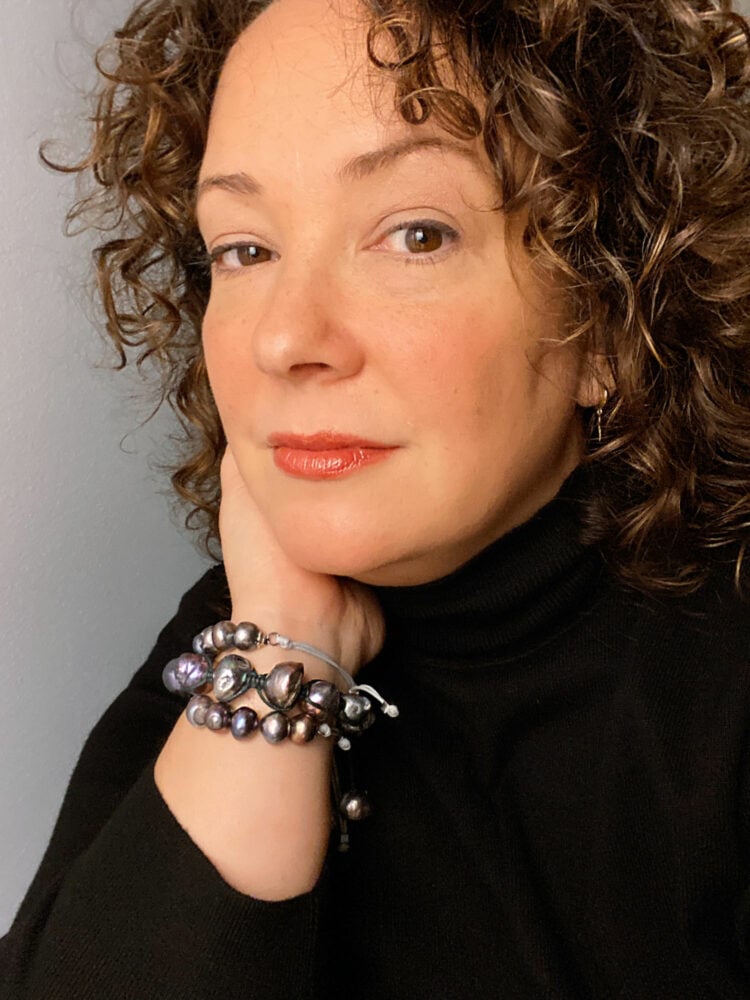 The Freshwater Pearl Company sent me a few pieces and they're truly lovely and well-crafted. The prices are quite accessible; if you are looking for a gift or to add some elegance to your wardrobe I recommend checking out their collection.
What I Bought and What I Thought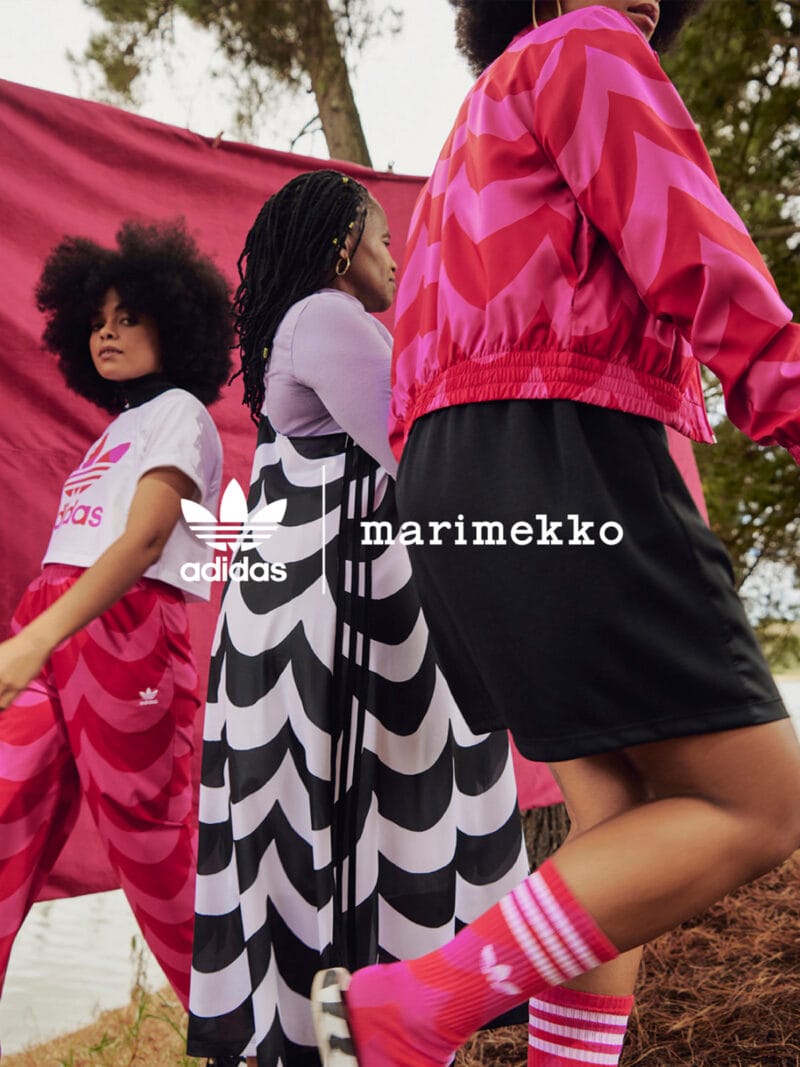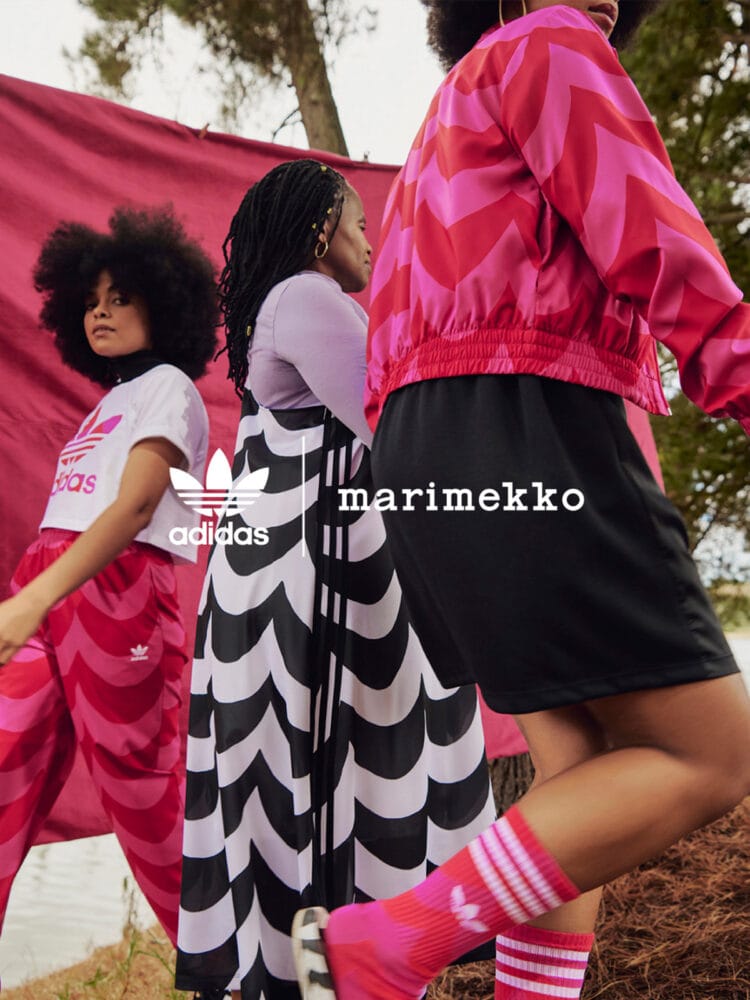 In the Wardrobe Oxygen Community on Facebook, a reader shared the Marimekko for Adidas collection. I LOVE Marimekko and I love Adidas and was excited to check it out. Sneakers, bags, and apparel mostly for women but a few pieces for men (TBH a lot appears to be gender neutral). I LOVED it, though most pieces were out of stock in my size. I also was shocked/angered to see the whole collection wasn't available in plus sizes. Adidas is one of the brands that carries plus sizes, and I know that previous collabs like the Adidas x Universal Standard collaboration had everything in plus sizes. Marimekko even makes plus sizes so I am beyond annoyed about the size range.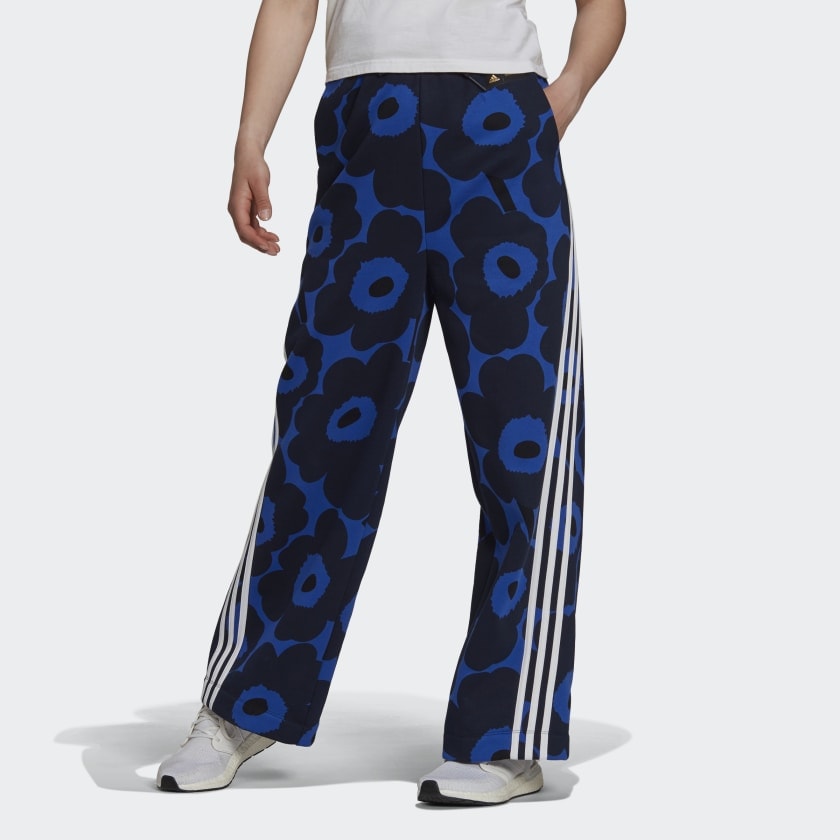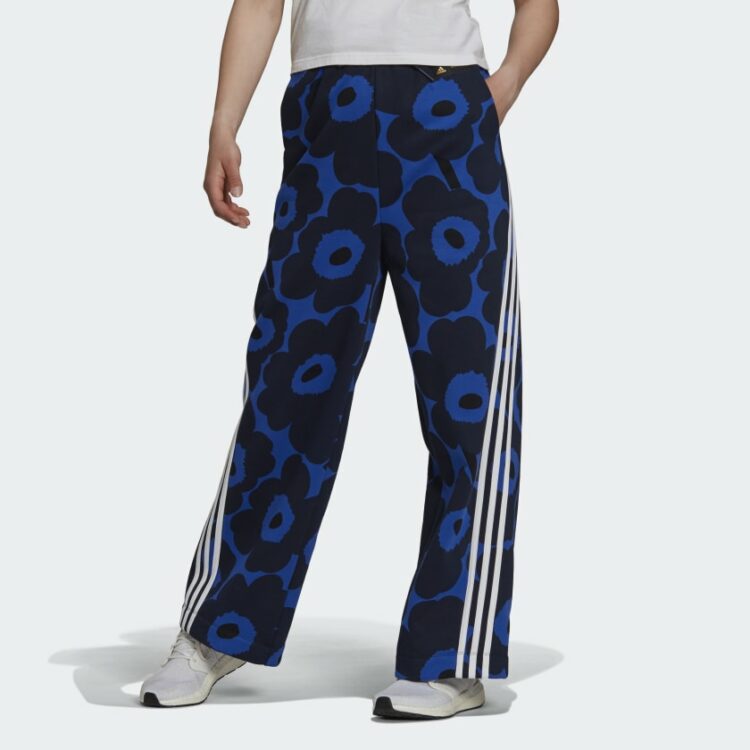 But I bought these pants in the blue print, size Large (they go up to XL in two colors). And they're awesome. These pants are high rise and are about 2″ too long for me so if you're taller than I, you'll likely like them. In fact, they arrived and my husband thought they were for him (his favorite WFH pants are Adidas poly or knit track pants). He's 6'4″ and wears a 35″ inseam and they fit him, though a hair too short to look cool (but he doesn't care).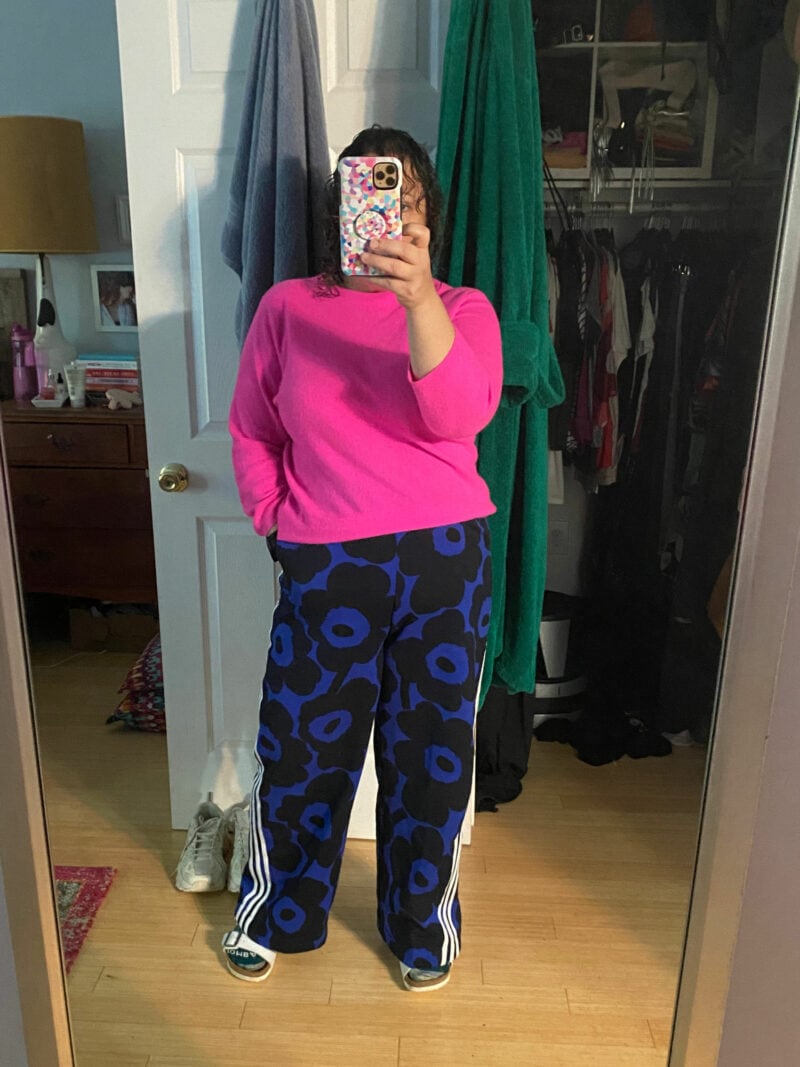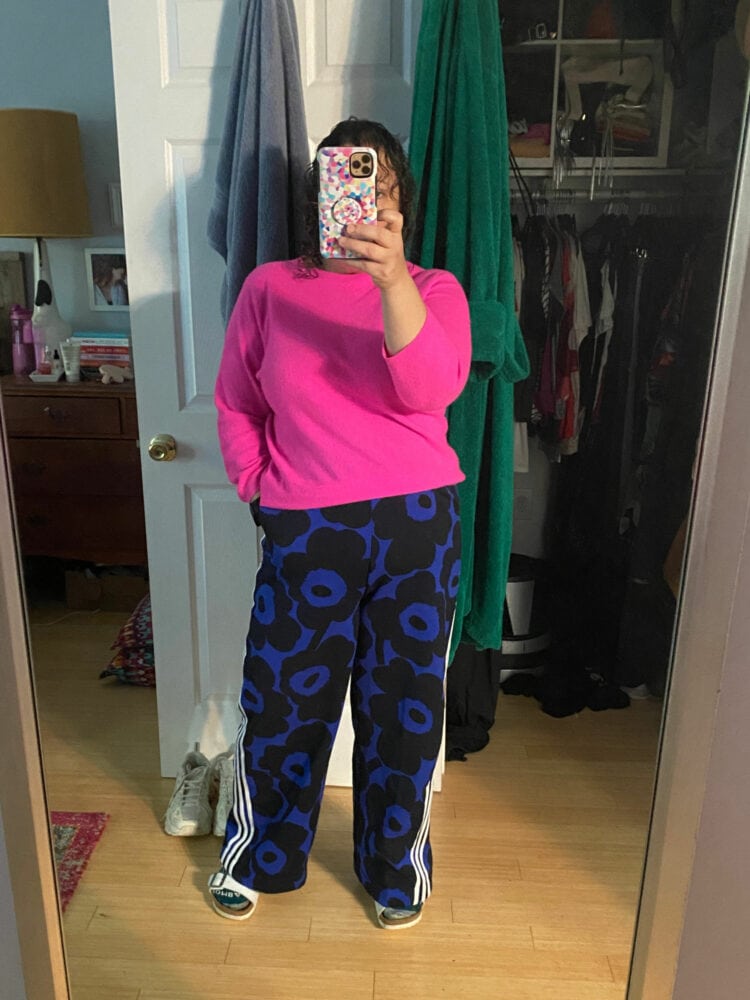 I ended up buying a second pair so he could have some for himself, and because we're a matchy family, got a pair for my daughter. I've washed and dried my pair three times and they look just as fresh as my daughter's new ones. Supposedly Adidas is replenishing this collection on November 13th at 3 am ET; my hope is with this they also extend the size range!