This article may contain affiliate links; if you click on a shopping link and make a purchase I may receive a commission. As an Amazon Associate, I earn from qualifying purchases.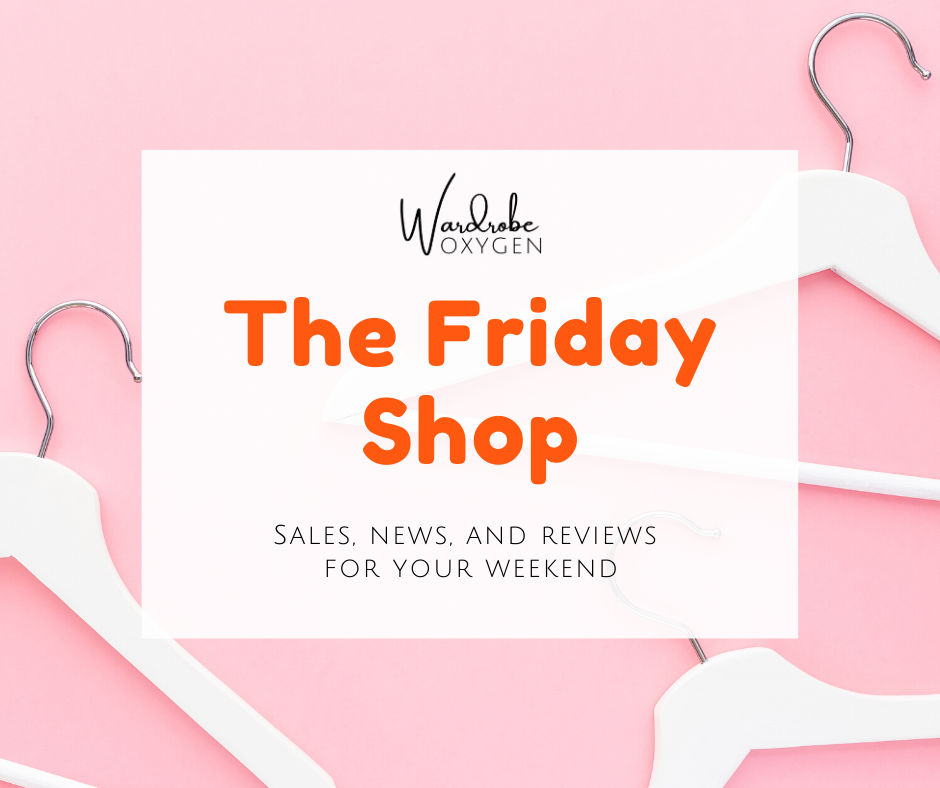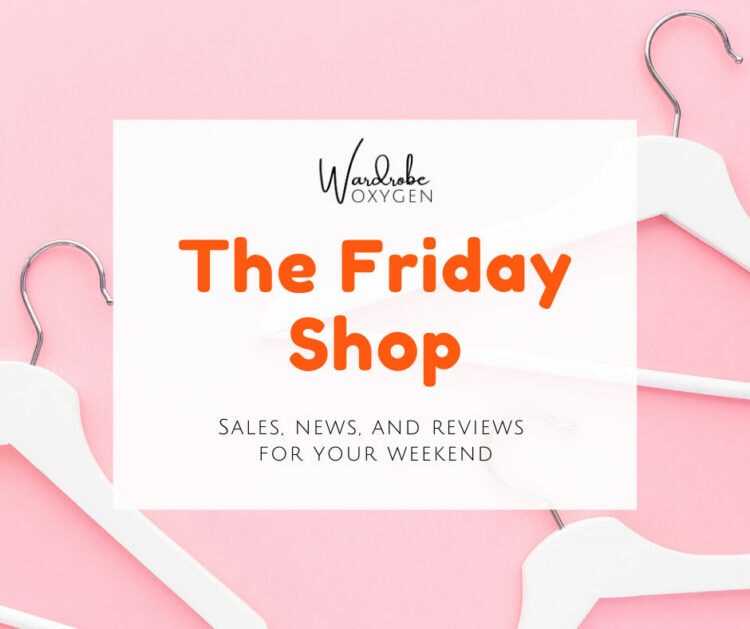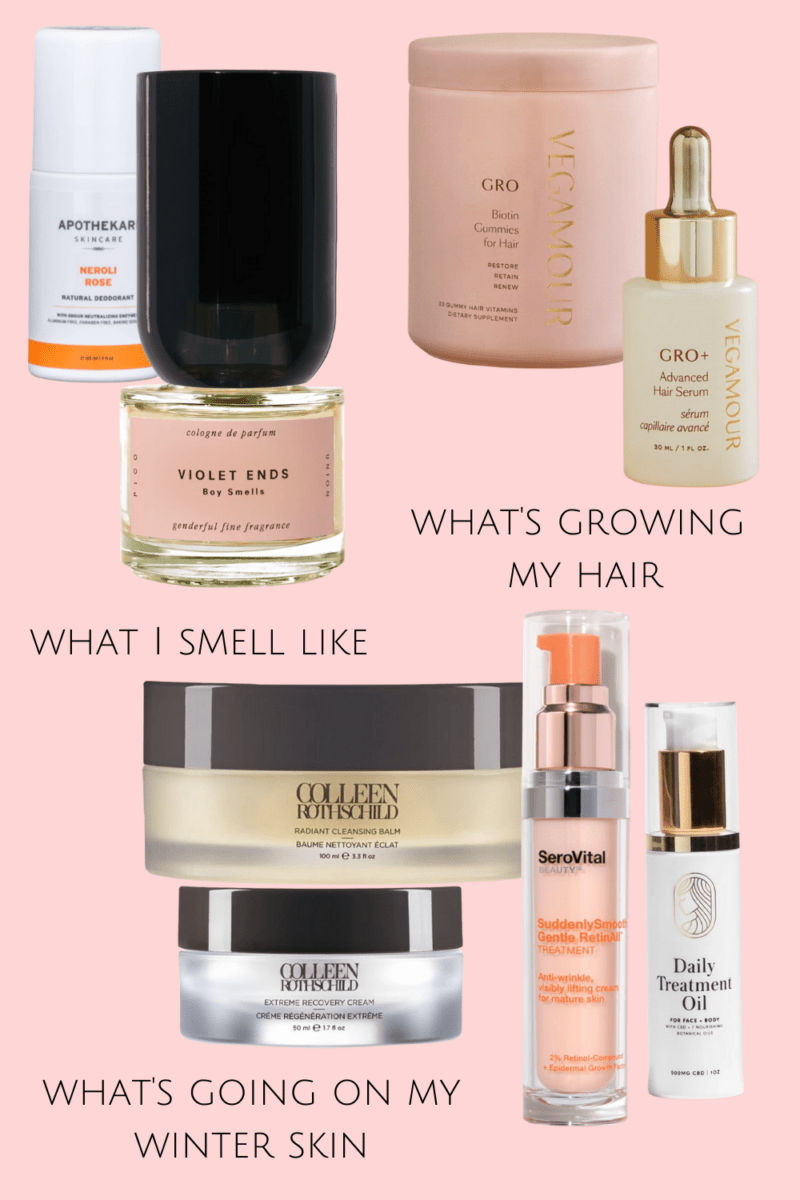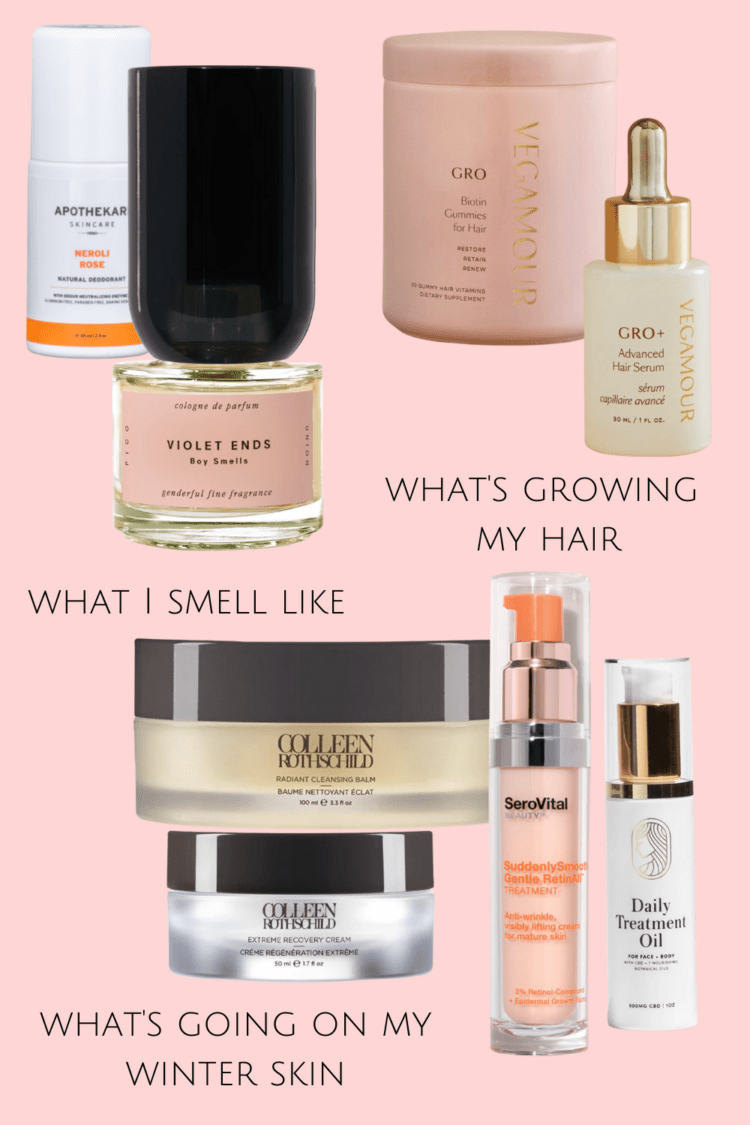 I've been receiving a lot of questions of products I am currently using and while I should do individual review posts this is a hella busy season so that likely won't happen until the new year. Until then this little collage shares the basics I have been using:

I do use more products, but these are the ones I like so much I'd pack for a vacation (well maybe not the gummies, but the rest). I am a product fan and bounce around, but rely on these. Let me know what kind of beauty and skincare reviews you'd like to see in the new year!
Sale Alert
Equilibria, the organic woman-owned CBD company I love and use, has all their stocking stuffers on sale for $60 and less; you can find them at this link. Not only that, through the 13th, buy two stocking stuffers and get one free. AND, if you use wardrobeoxygen at checkout, you will get 15% off your order. And this code is working for everyone, not just new customers but current and previous ones too!
Dermstore is offering 15% off to new customers with promo code WELCOME15; full details at this link. I have raved about Dermstore before; it's kind of like Sephora or Bluemercury but the focus is on skincare and the curation is top-notch. You won't find the latest trendy brand, but the highest rated products, whether they are drugstore or sold by your dermatologist (or something in between). That being said, you'll find popular brands like Sunday Riley, Tatcha, and Paula's Choice, and plenty of amazing gift sets. And if you shop before the 11th your order will arrive before Christmas!
SkinStore, another online boutique focused on skincare and great brands, has up to 50% off gift sets at this link. Plus, if you use NEWBIE at checkout you'll get an additional 20% off!
What I Bought and What I Thought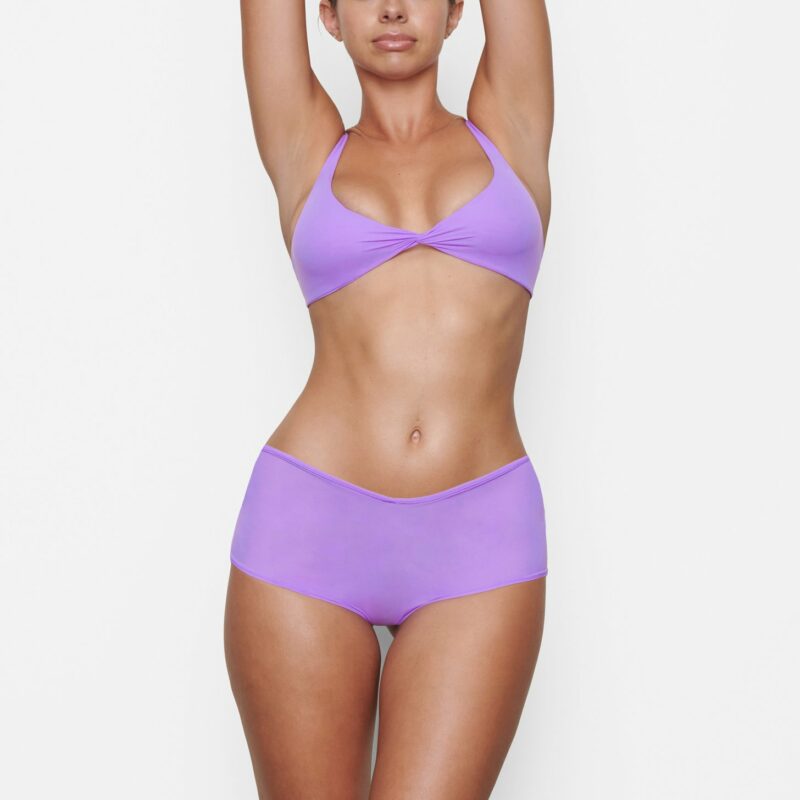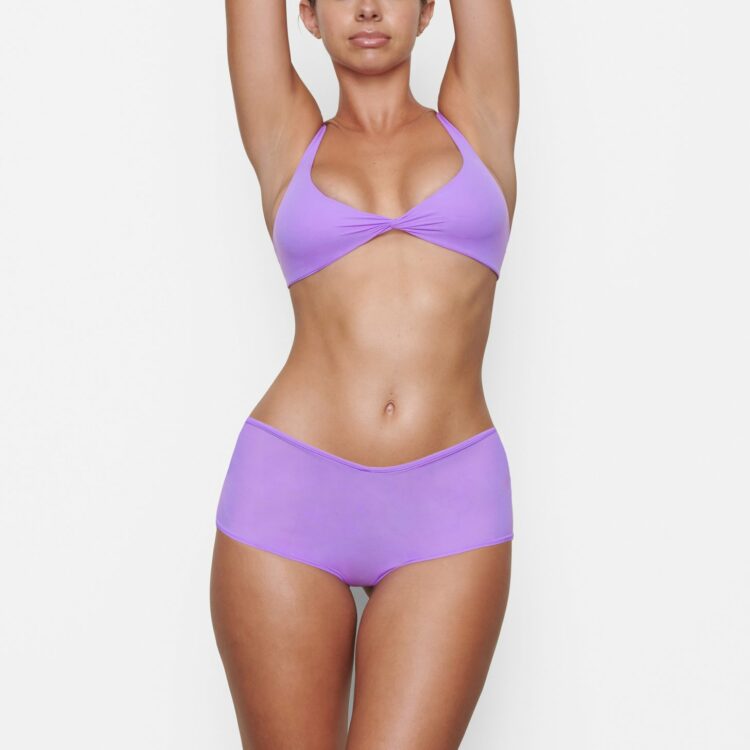 There are some brands I don't want to give my money to, and one is SKIMS. I don't feel the Kardashians need my money, I can spend it elsewhere. But lately, I have been on a hunt for a certain type of underwear and it led me to this Kim K. brand.
Y'all know I'm not afraid of TMI; I've been dealing with some chafing at the leg openings of my underwear. I felt boyshorts would be a more comfortable option, but many boyshorts are a rise that likes to slide down and hide out under my belly. I wanted a boyshort that was thin enough to disappear under clothes and not give me VPL (visible panty line), high enough of a rise to not slide down but not so high it shows when I bend over, and a comfortable fabric.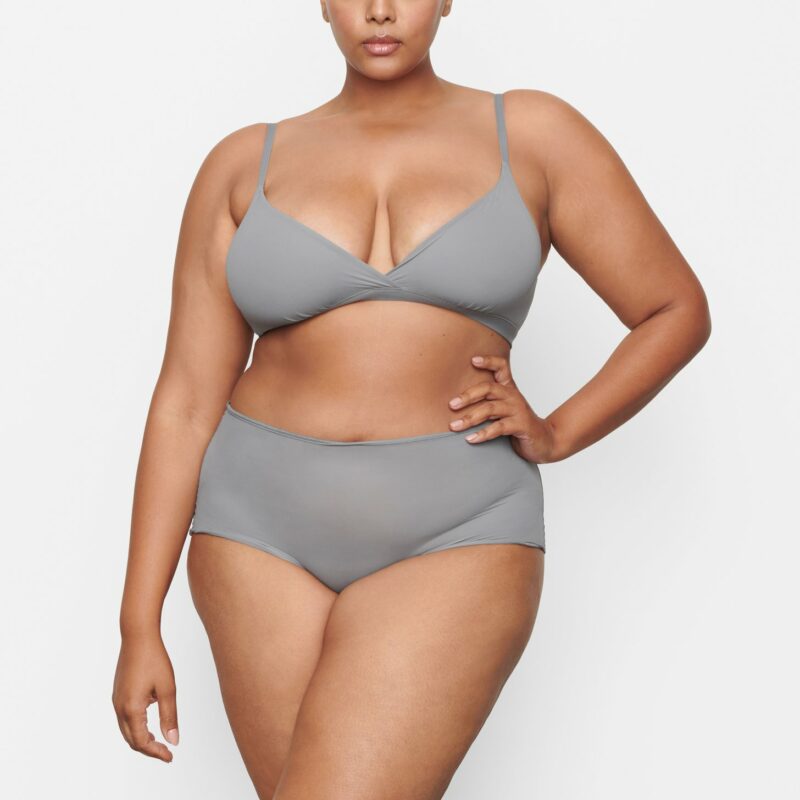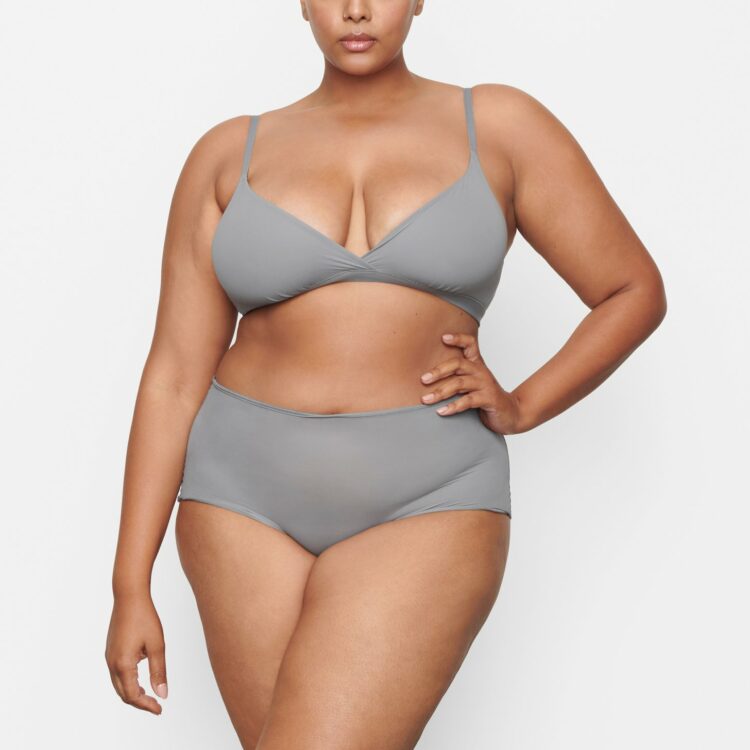 I knew I didn't want that bonded edge kind of seamless underwear that a lot of brands sell right now. I've had the bonding loosen, I find the fabric often stretches out, and I've tried some brands like Knix and Soma and found the rise and fabric cause them to slide down. I knew I didn't want cotton or something that would have a thick hem, and I didn't want anything with a branded or contrast waistband in case they do show when I bend over and wear a shorter top. Oh, and a decent size range so I am not the very largest or very smallest size.
On my searches, I kept reading positive reviews for the SKIMS Fits Everybody Boyshort, and that they were cheapest on the SKIMS site (buy three or more and they're $12 each). I bought three in size Large – a beige, black, and a purple color. They arrived quickly, simple yet effective packaging, washed great.
And I hate to say it but I really like this underwear. All three fit the same, had the same quality. Ultra Violet is the darn prettiest color, they have other colors too plus eight different skintones. These aren't completely opaque, but opaque enough that you don't feel exposed in a changing room (the darker colors are more opaque). And they're super comfortable, not shifting around whether under a dress, a pair of leggings, jeans, or wide-leg lined trousers.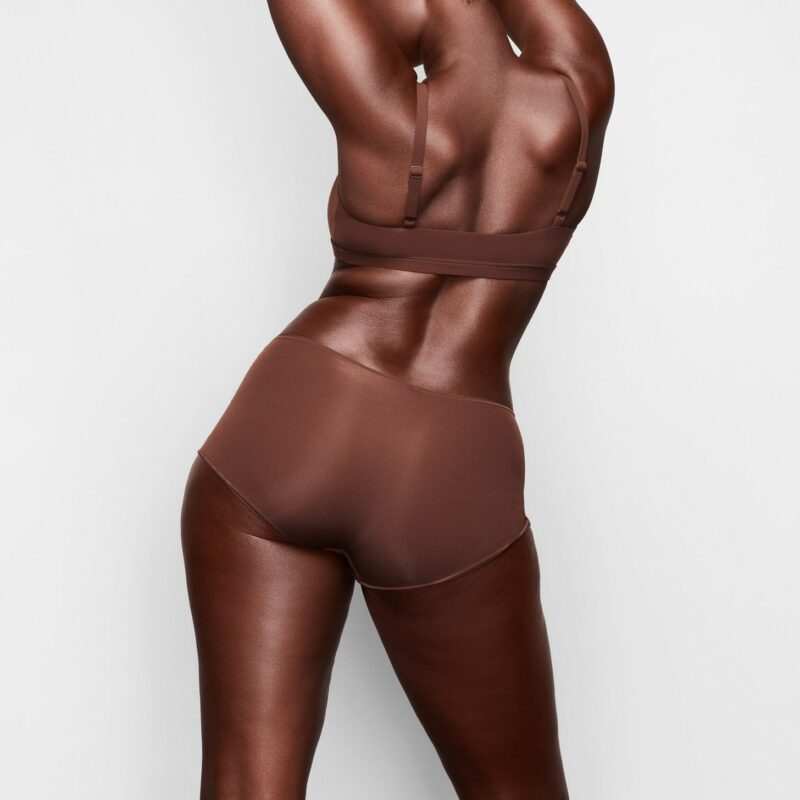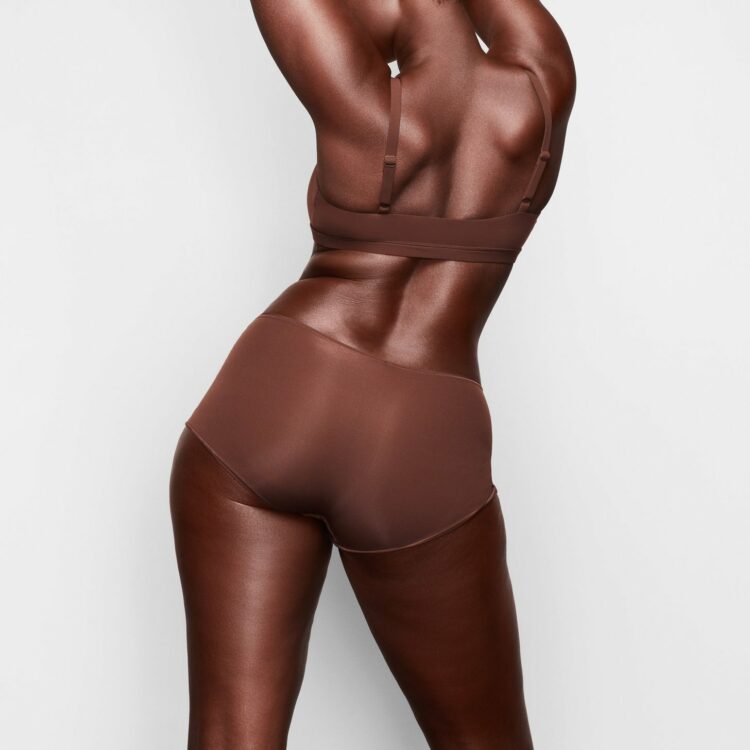 SKIMS is available in sizes XXS-4X with extensive size charts for measurements. The SKIMS site shows all the colors on humans as well as flat lays, and on a variety of models of different sizes and skintones. While I don't love supporting the Kardashians, I can't deny that this is a high-quality product with great marketing and size range and finding such a combo is harder than it should be. I'll be shopping SKIMS again.