This article may contain affiliate links; if you click on a shopping link and make a purchase I may receive a commission. As an Amazon Associate, I earn from qualifying purchases.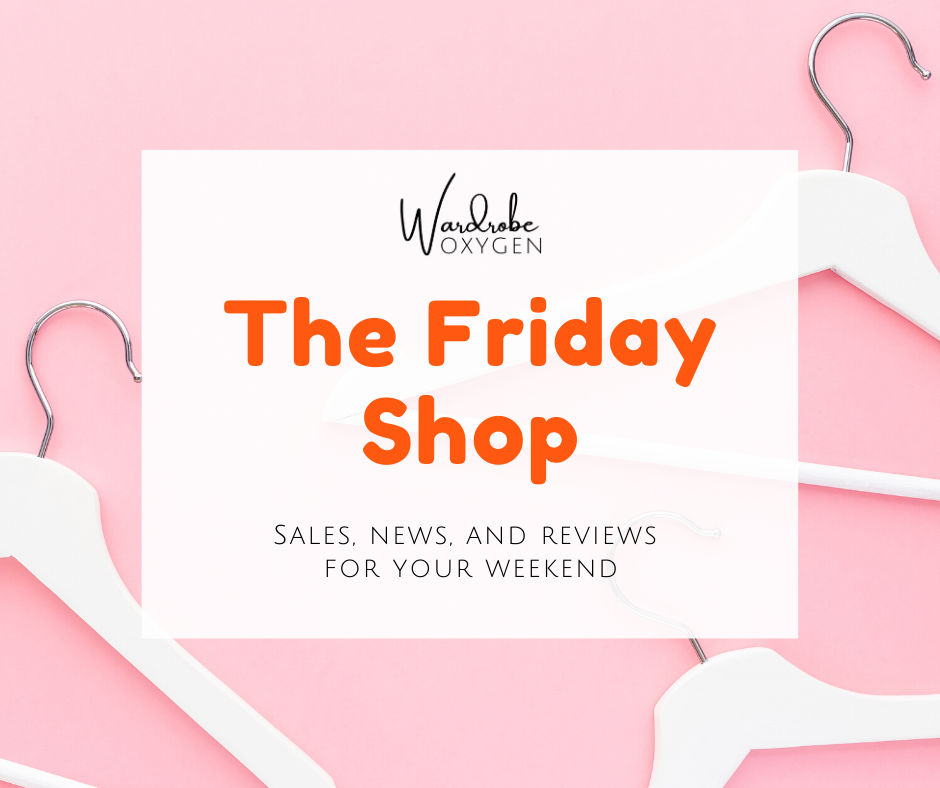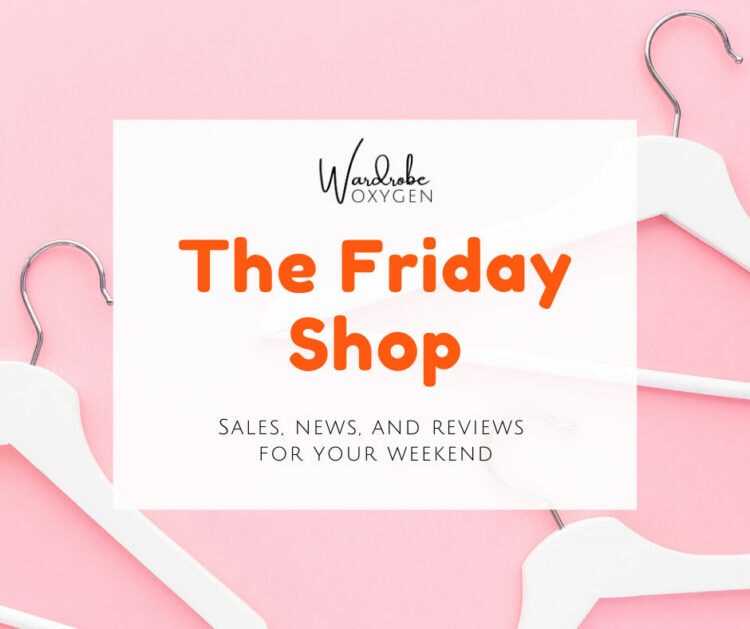 Like many of you, I am trying to curb post-holiday shopping but I see how I am kind of over my solid sweaters and am craving a bit of color and interest to my closet staples. A sweater I can wear with jeans, with leggings or joggers, or heck even my pajama pants but looks bright and fresh for heading out the door or heading onto a Zoom. A few that have caught my eye: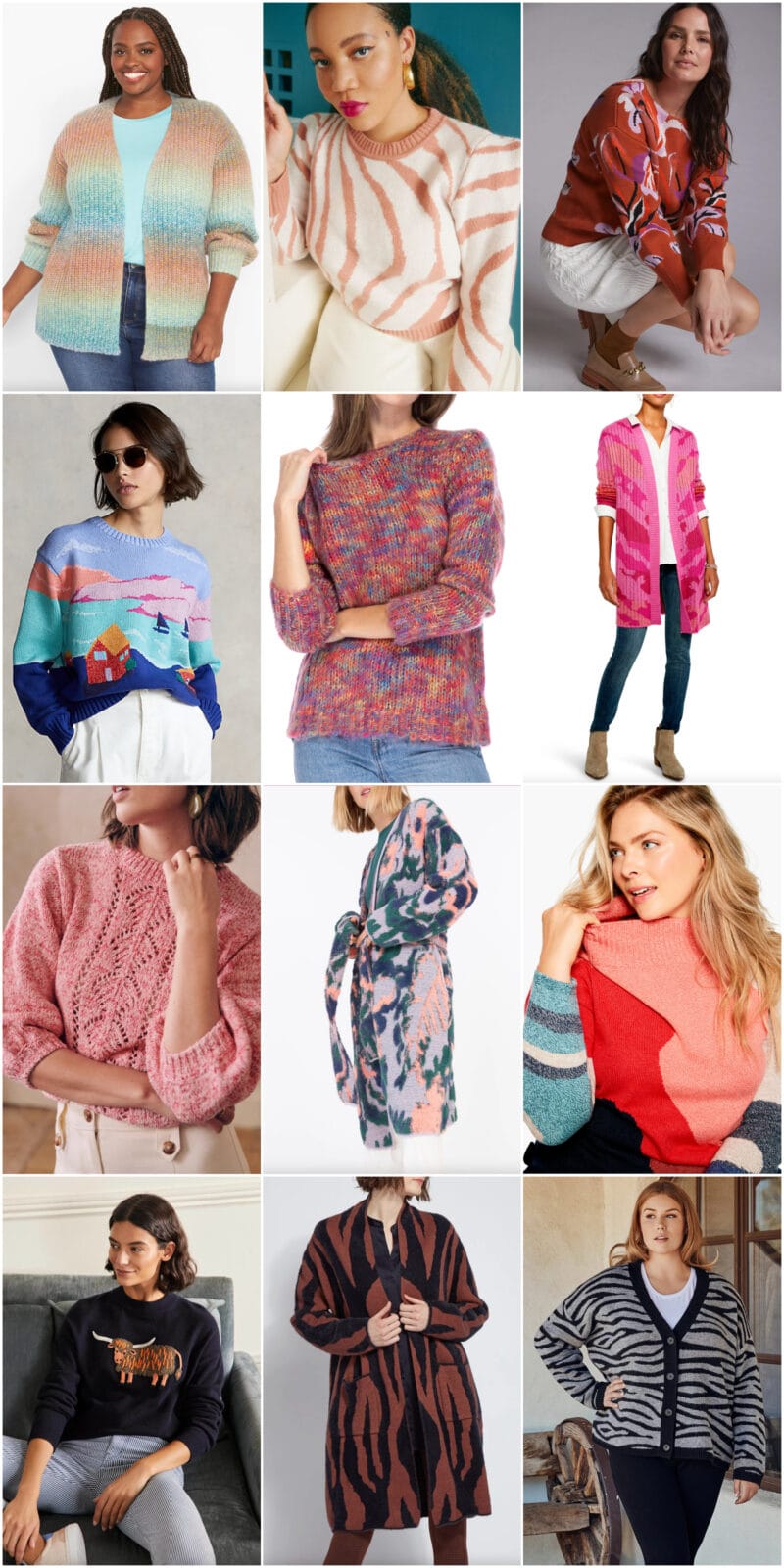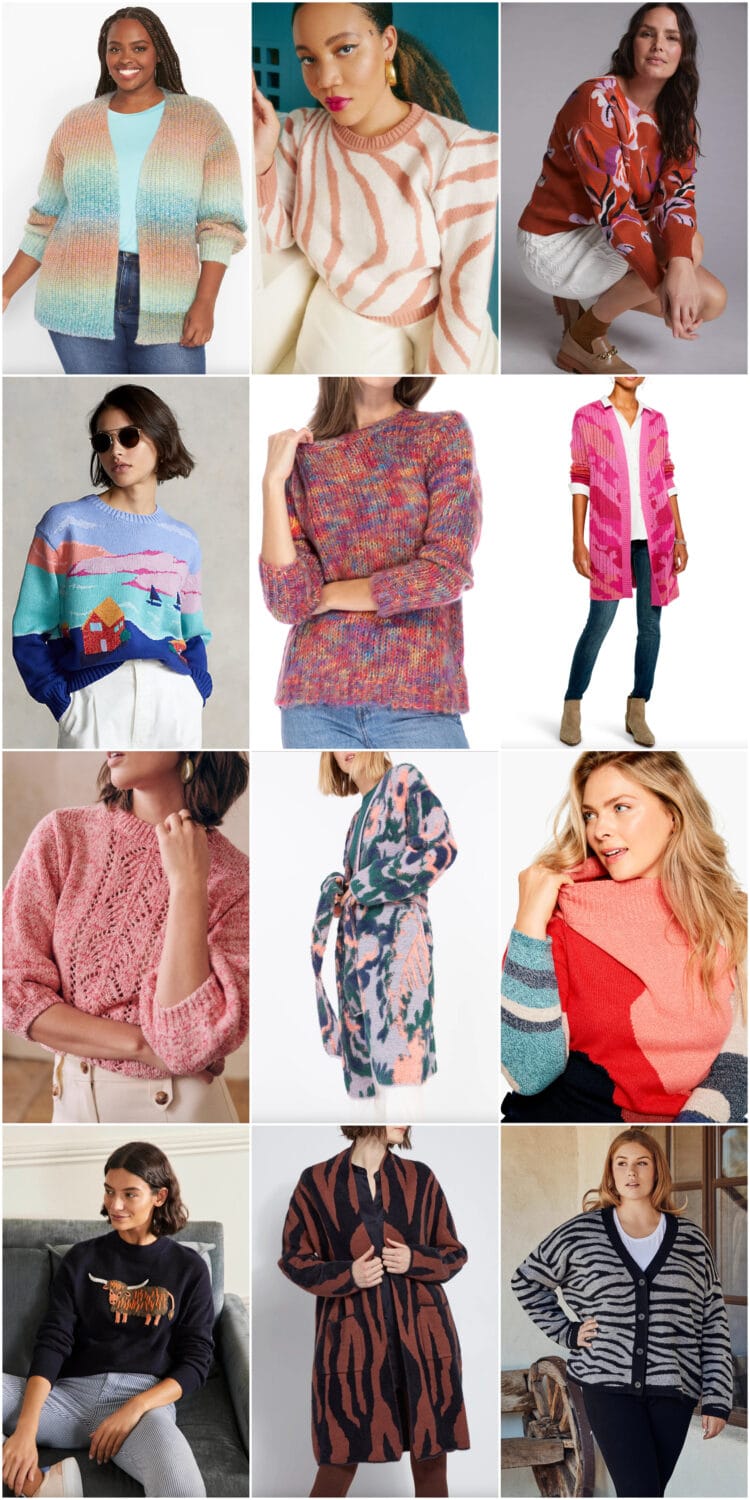 pastel ombre cardigan (10/12-26/28) | zebra statement shoulder (14/16-26/28) | orange-brown with floral print (XXS-3X and some petite sizes) | graphic landscape crewneck (XXS-XXL) | fuzzy rainbow marled crewneck (XS-3X) | pink print long cardigan (XS-XXL) | pink marled pointelle (XXS-3X) | peach, teal, and blue belted midi cardigan (XS-3X) | peach, red, and other colors graphic mock neck (XS-3X and some petite sizes) | yes, that's a cow on that navy sweater (2-20/22) | brown zebra sweater coat (XX/X-L/XL) | gray zebra cardigan (0X-3X)
What I Bought and What I Thought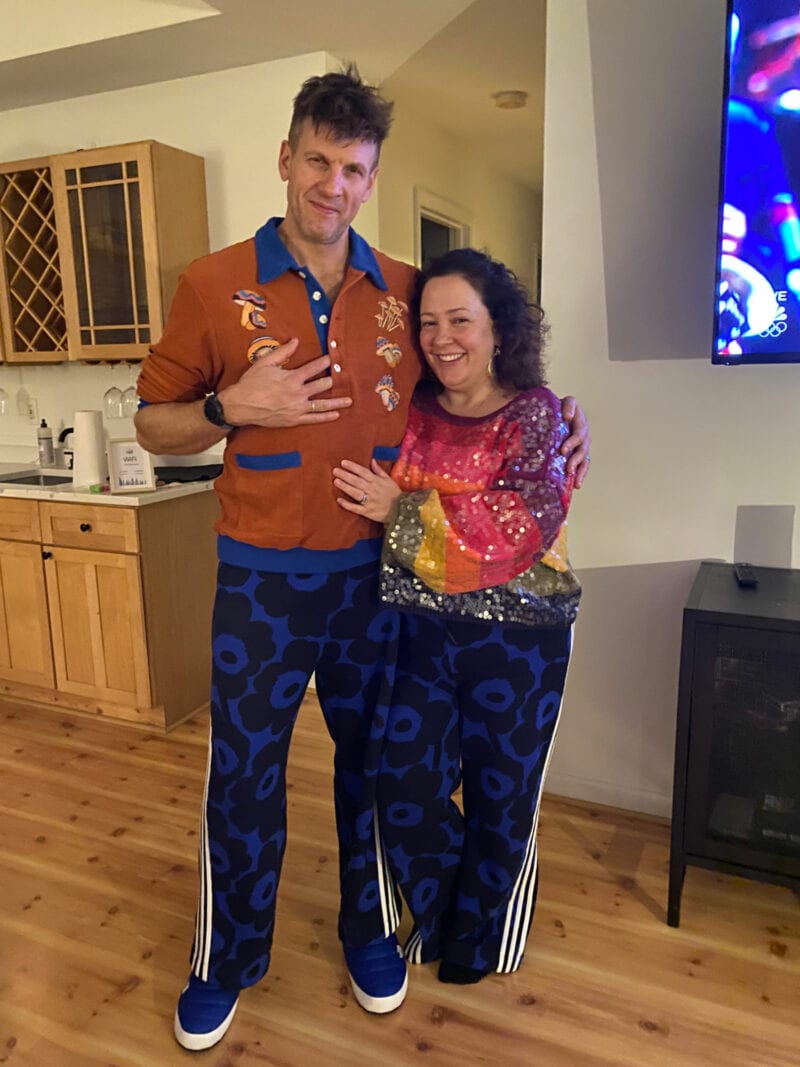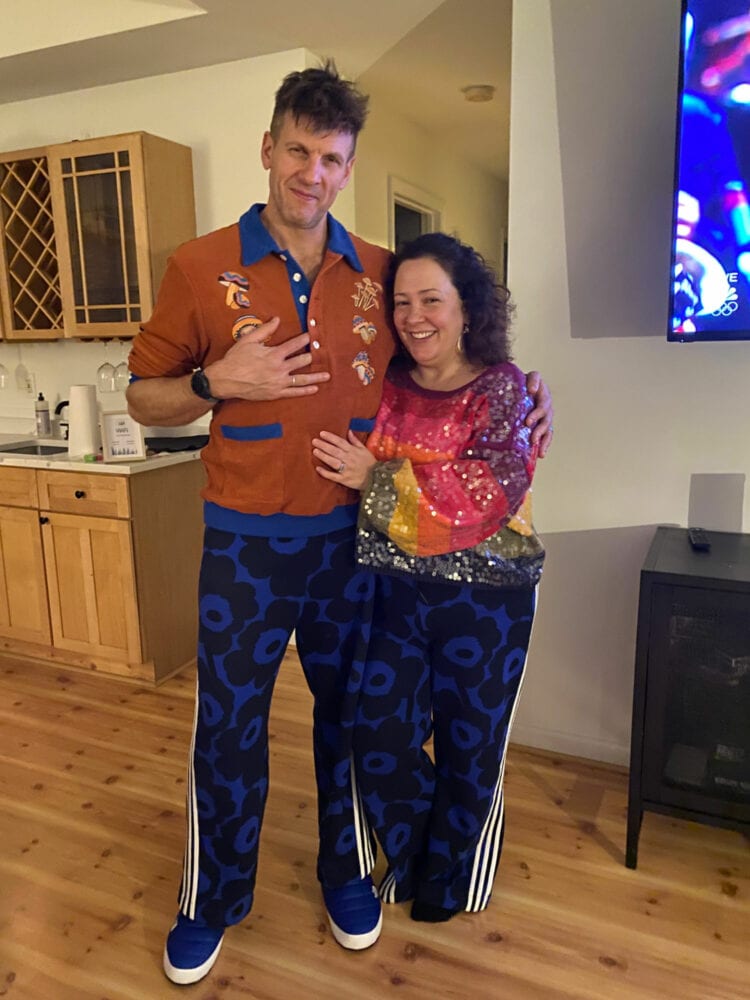 Today's edition of What I Bought and What I Thought is dedicated to my trip over New Year's to a lake house with my family and some friends. What I took that I was glad I had or wish I had remembered to bring, both when we had power and when we did not (details on this trip in Saturday's Weekend Reads post).