This article may contain affiliate links; if you click on a shopping link and make a purchase I may receive a commission. As an Amazon Associate, I earn from qualifying purchases.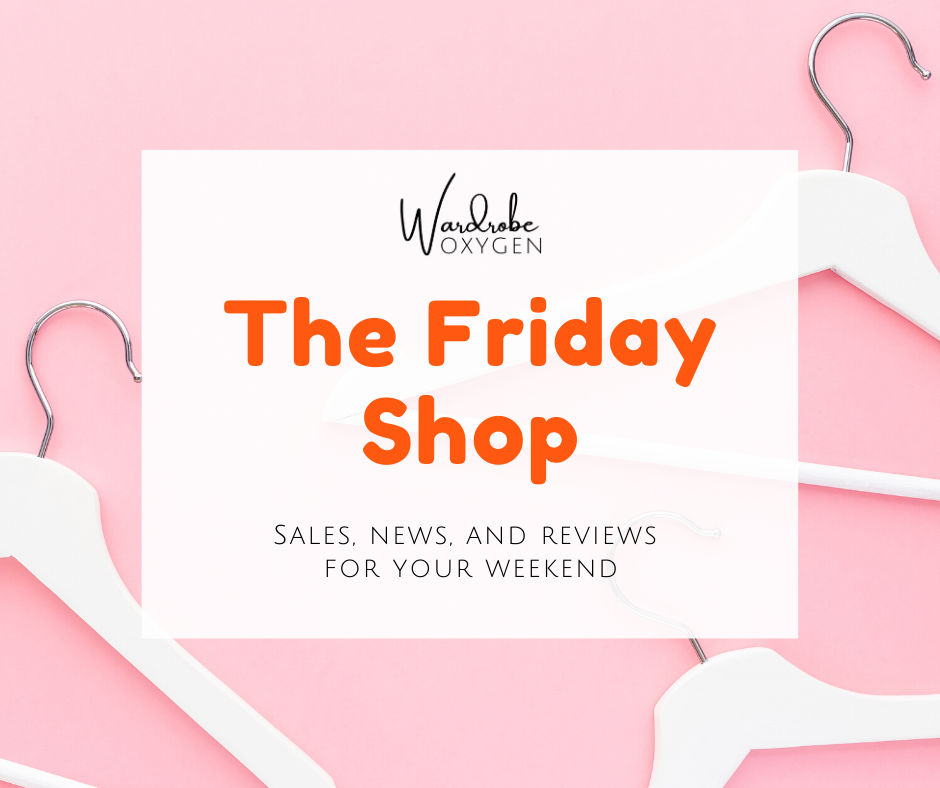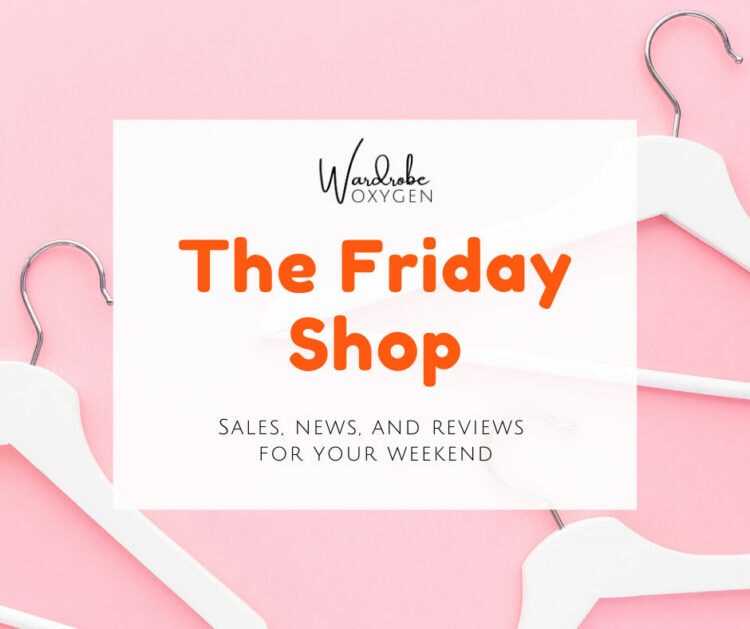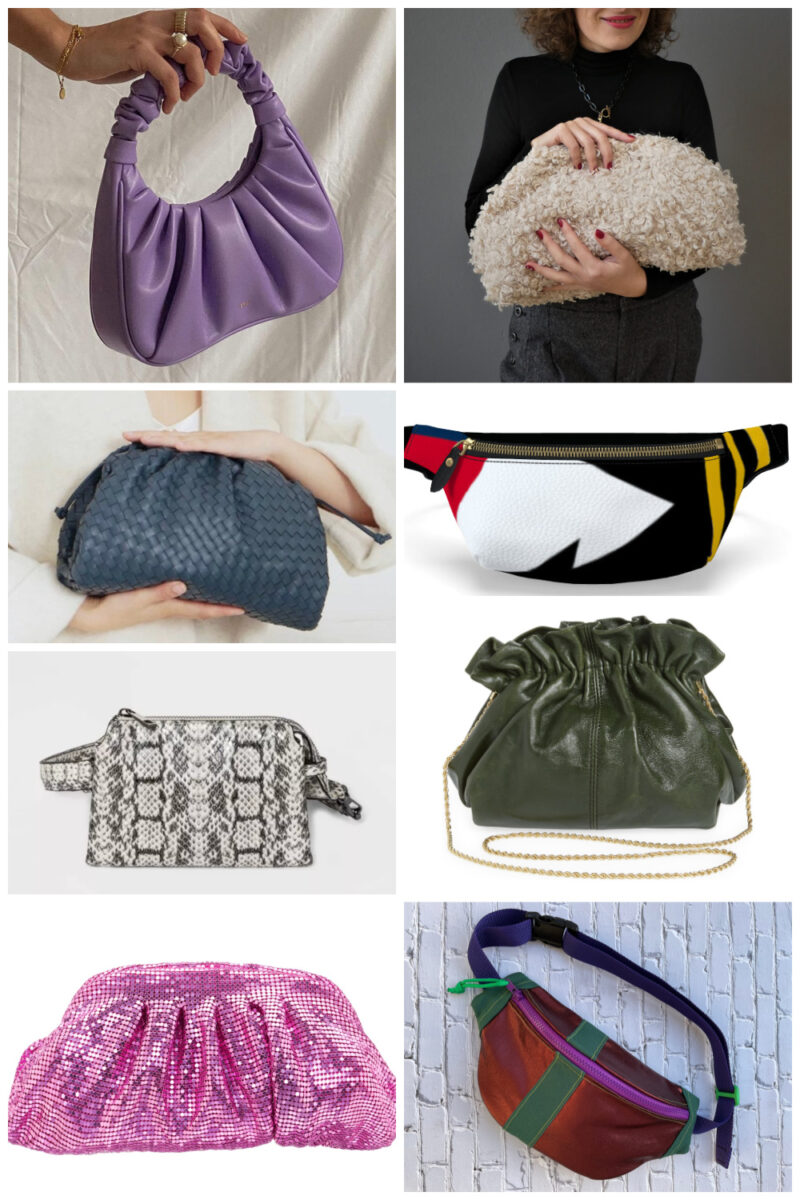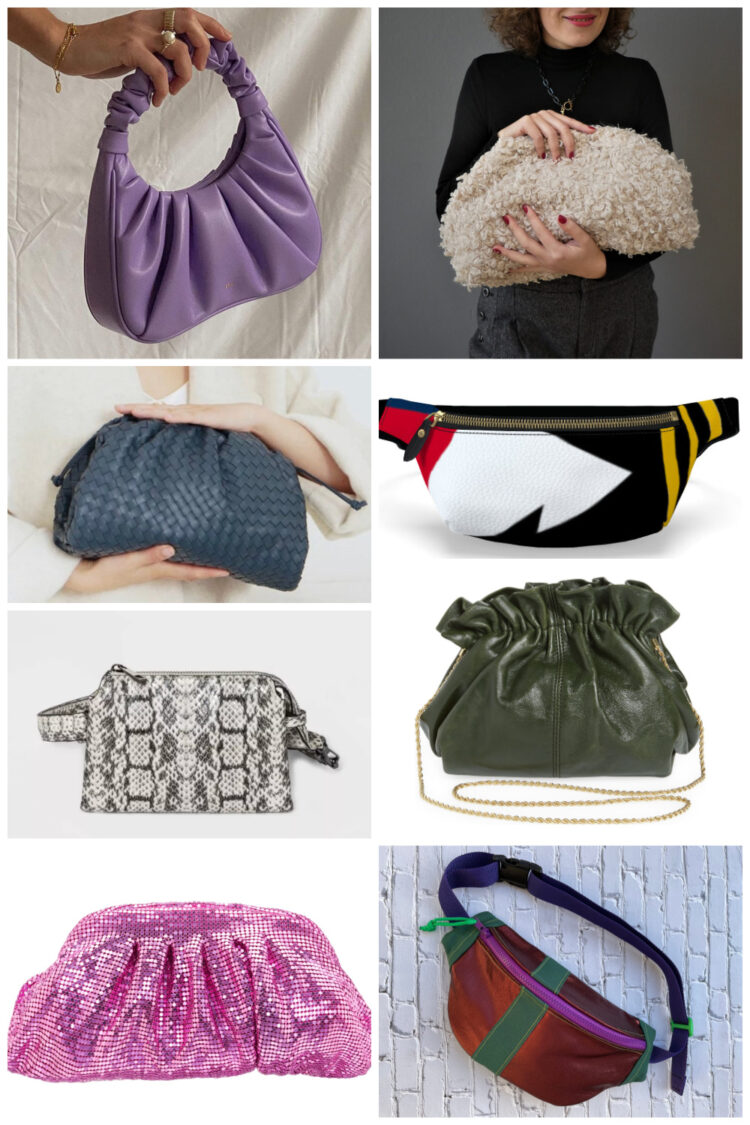 purple bag – $79.99 (comes in 12 different colors) | curly faux fur clutch – $63 (comes in 4 colors) | woven dumpling bag – $68 (comes in 7 colors and 2 sizes) | graphic belt bag – $218 (hand painted, comes in 2 prints) | snakeskin belt bag – $20 (comes in 3 colors) | green cinch bag with optional chain strap – $295 (comes in 3 colors) | pink metal mesh clutch – $138 (comes in 2 colors and I may have bought this myself) | multicolored belt bag (this Etsy seller goes up to 6X and has a fun range of styles)
Perusing fashion trends for 2022 (article on this topic to come) I see that there is a recurring theme of small colorful bags. Interesting textiles, unique silhouettes, and yes the continuation of belt bags are all on the scene. Here are a few that have caught my eye.
What I Bought and What I Thought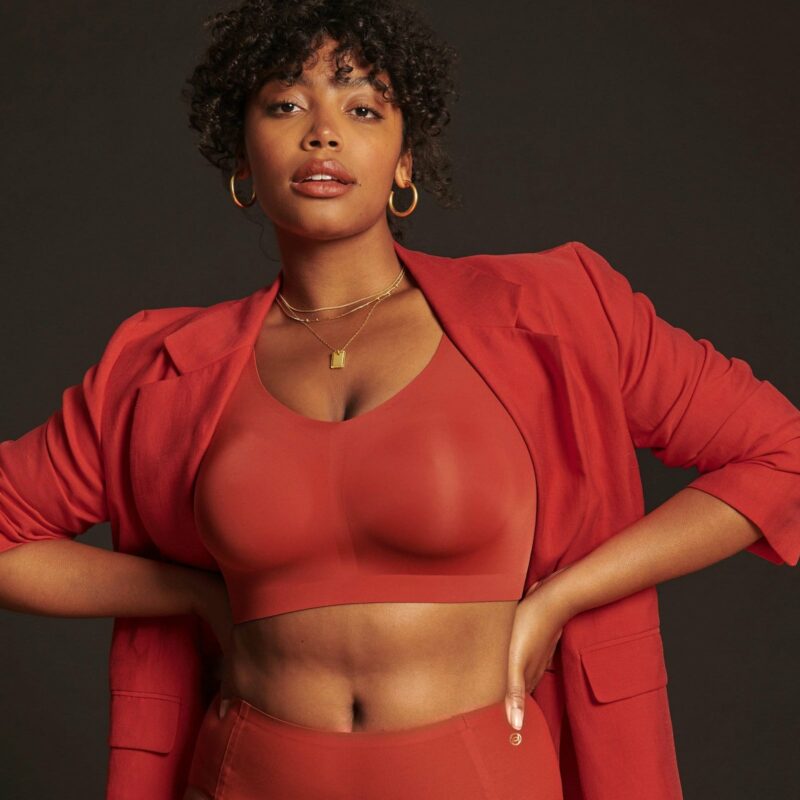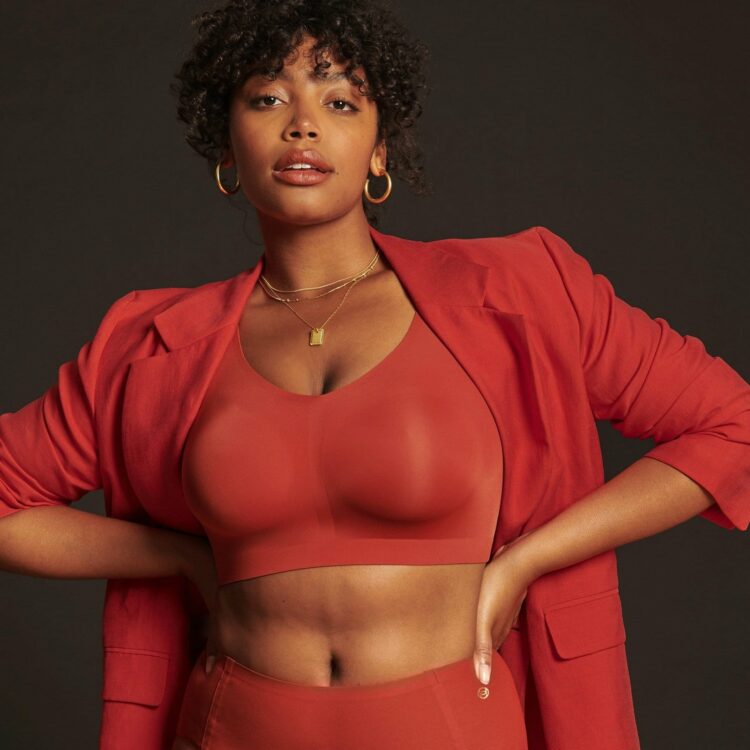 I have continued to like my Evelyn & Bobbie Defy bra (read my Evelyn & Bobbie bra review) and when I heard they were having a sale on discontinued colors, I went shopping. As per my review, I went with an XL in the Defy bra and it works, but it does feel a bit large, especially after wearing and washing. For this sale, I purchased the Defy bra in Manzanita and Twilight Blue in size Large. And curious about their underwear, I got the High Waisted Retro Bikini in the size for 16-24 (their underwear only comes in two sizes, up to 14, and then up to 24).
I'm glad I went with Large. It gives more lift without losing much separation or comfort. It looks more like a bralette and less like a sports bra, but my desire for it was not to be streetwear but a comfy alternative to an underwire bra that still lifts me up.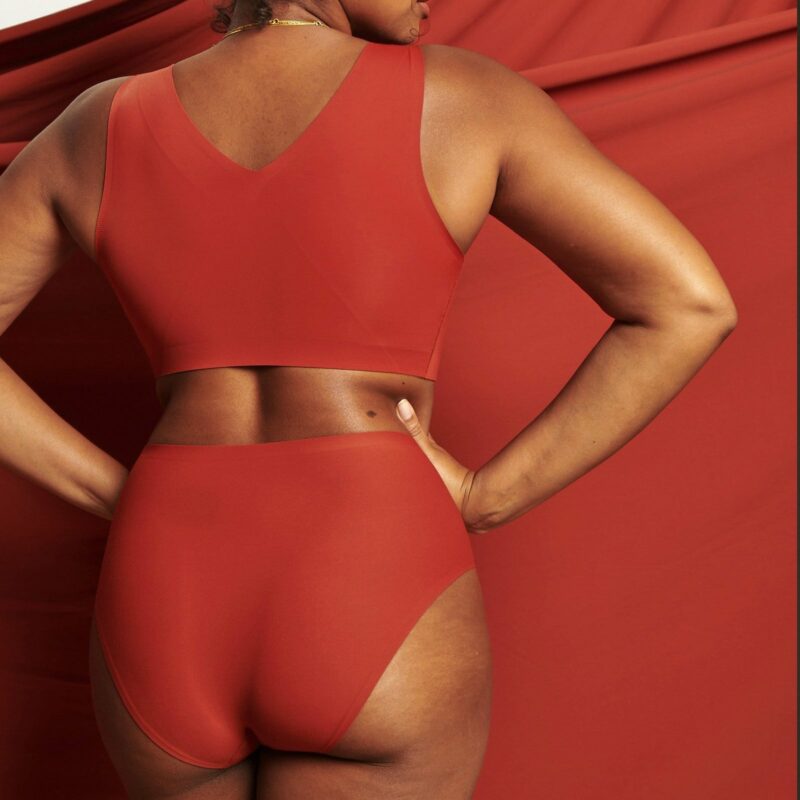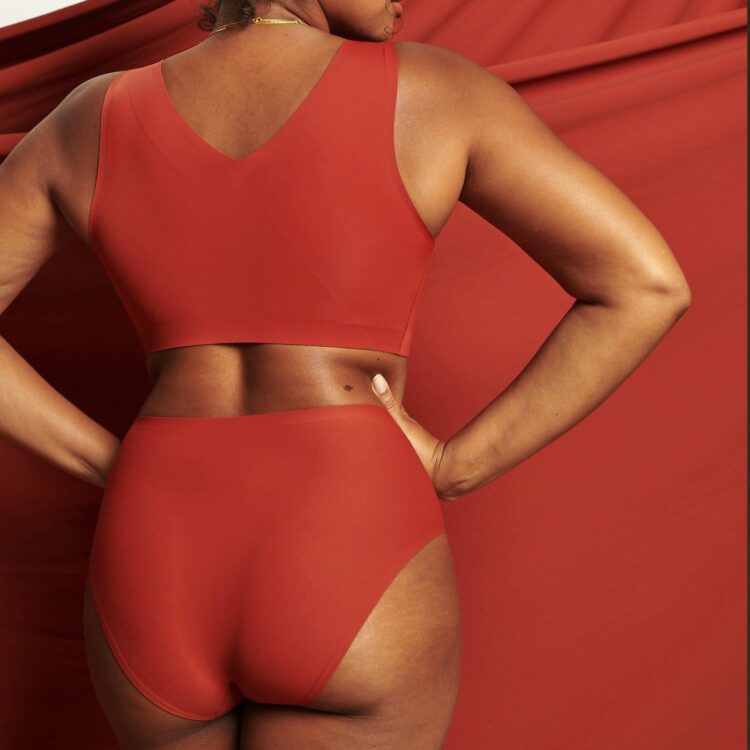 I had held off on Evelyn & Bobbie underwear because I am a size 14 and the idea of the same undies fitting me and a size 2 sounded… not good. So I got the larger size in the High Waisted Retro Bikini and it fits, but it's roomy. And considering the bra stretched a bit over time and washings I fear these undies will soon be too big for comfort. However, now that I have tried these, I can't imagine the smaller size working and not rolling under my belly within five seconds. If you're a size 16-20 or smaller than a 14 or you have a pretty flat tummy and are outside this range these undies may work for you, but go forward I'm sticking with Evelyn & Bobbie's bras.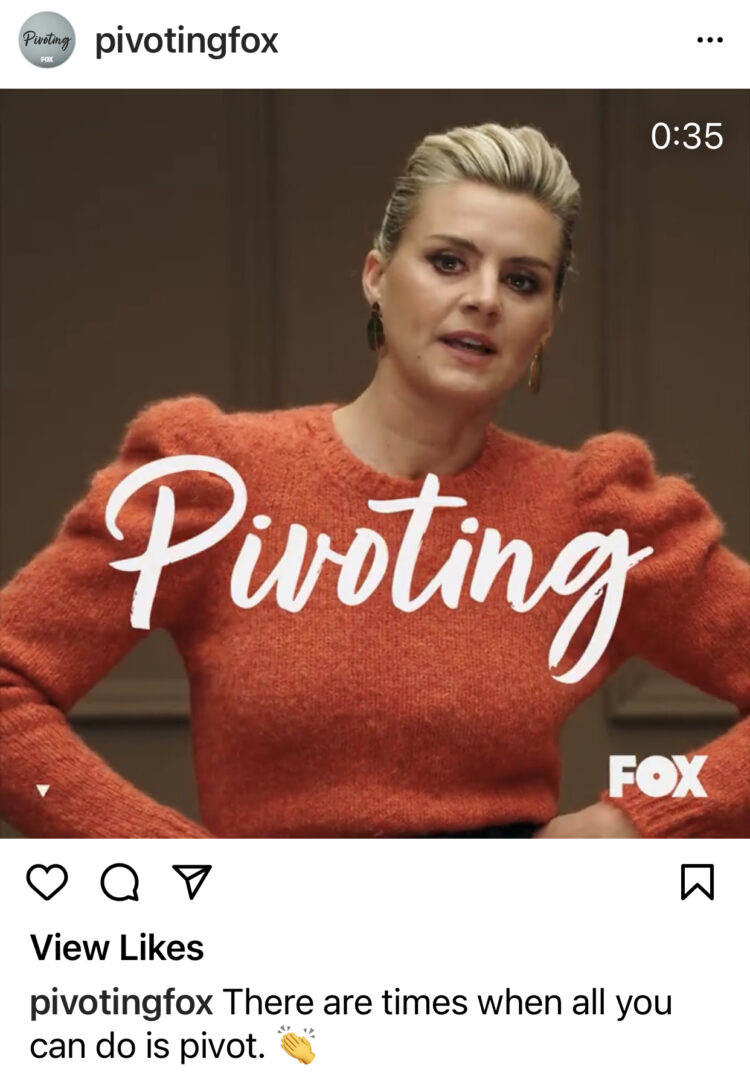 I seem to be keeping a color theme with this week's What I Bought and What I Thought! Eh, orange is my favorite color so it shouldn't be a big surprise. Anyway, Instagram served me an ad for a new show called Pivoting on FOX and as soon as I saw this sweater in it I had to have it. I used to have a sweater this color (seen here) but I got a tiny hole in the front which bothered me but didn't bother my daughter so I passed it down to her. But I thought oooh, this is a worthy replacement!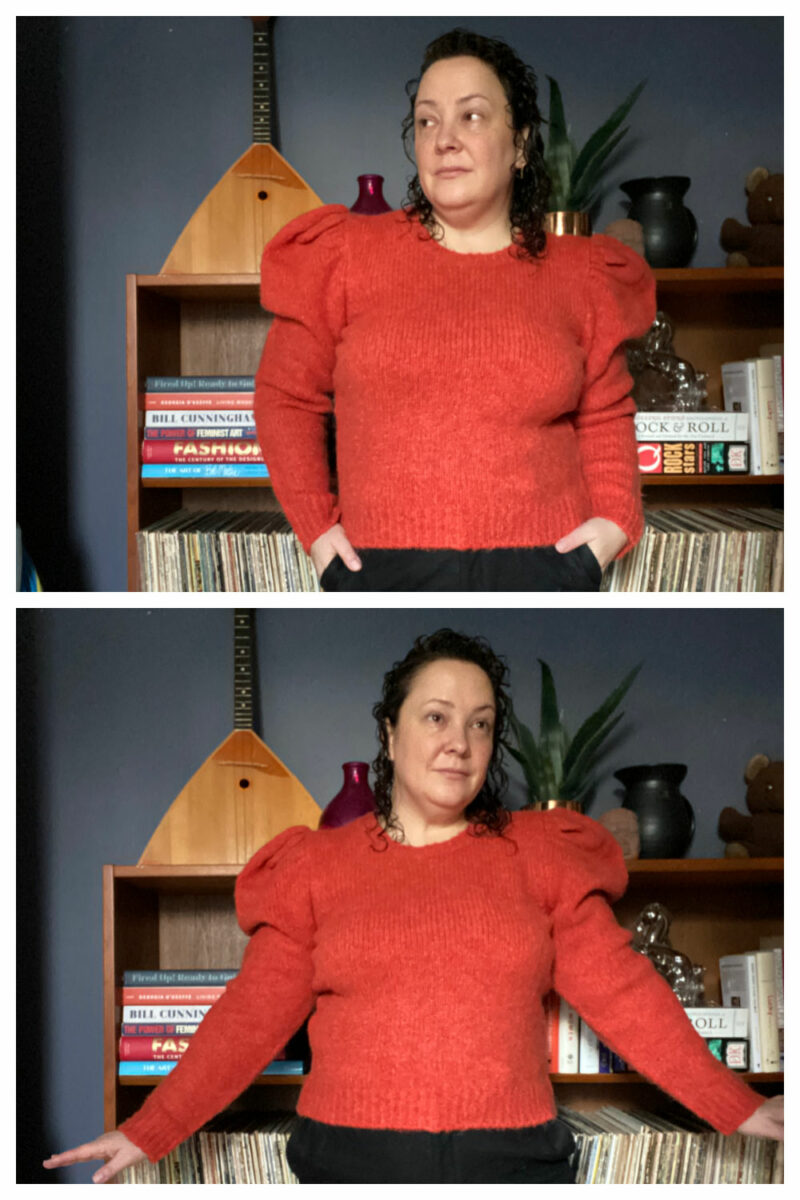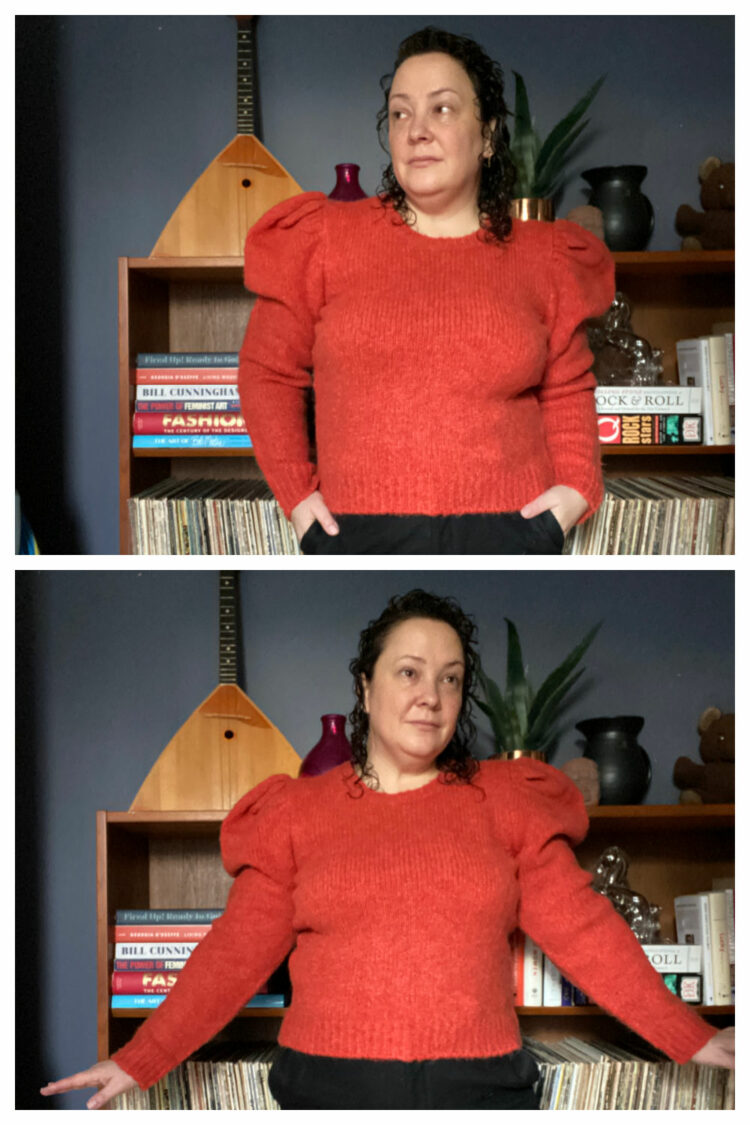 I didn't try to do Google image reverse, I just searched orange puff sleeve sweater and found this one from Derek Lam 10 Crosby which was originally $350 (and still $350 at other retailers) but on sale for $206.50 at Bloomingdale's and I had a $50 gift card and I knew I'd get my affiliate commission which is kind of like Rakuten cash back so I said yep, I'm going to get this. And I got XL because we all know designer brands run far smaller than mall brands.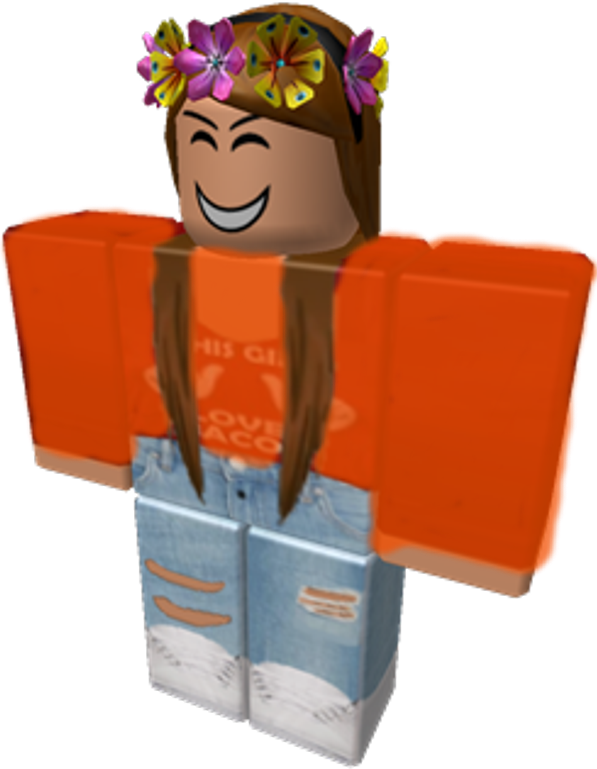 And it fits, but it makes me look even more square than I already am. I look like a ROBLOX avatar in it. For those without kids around age 8-14 in your life you may now know ROBLOX but it's an online gaming platform where you can create avatars and when you get started you get this weird boxy body and yeah, short sold me with dramatically puffed sleeves sorta resembles it.
It's very typical of brands that don't carry larger sizes; their fit model is something like a 4 and they grade up for the larger sizes which causes the larger sizes to have really weird proportions. I know I am preaching to the choir but it's so frustrating that the average American woman is essentially my size yet most clothing created still doesn't fit anyone over a size 10. I'm fine with tailoring if something fits but not perfectly, but sweaters like this… it's just disappointing and a pain in the ass to have to bag up to return when I just KNEW placing the order I'd be in this situation.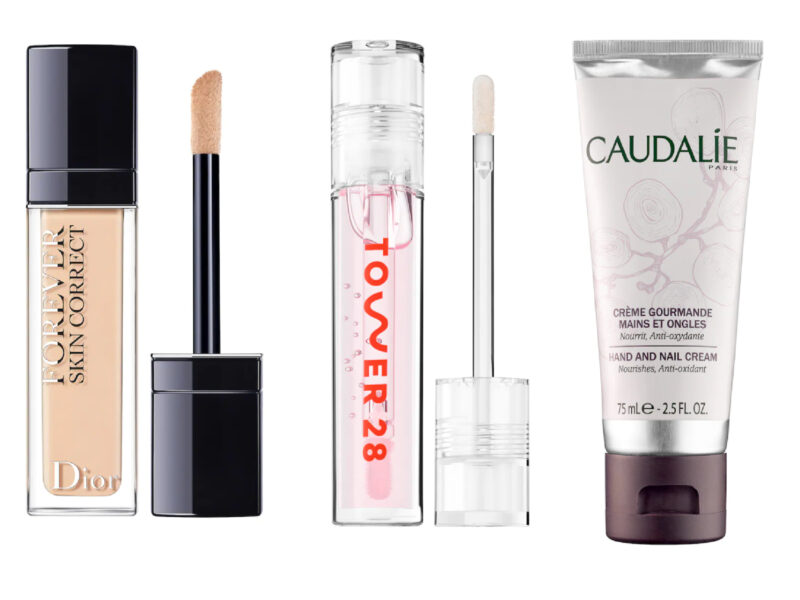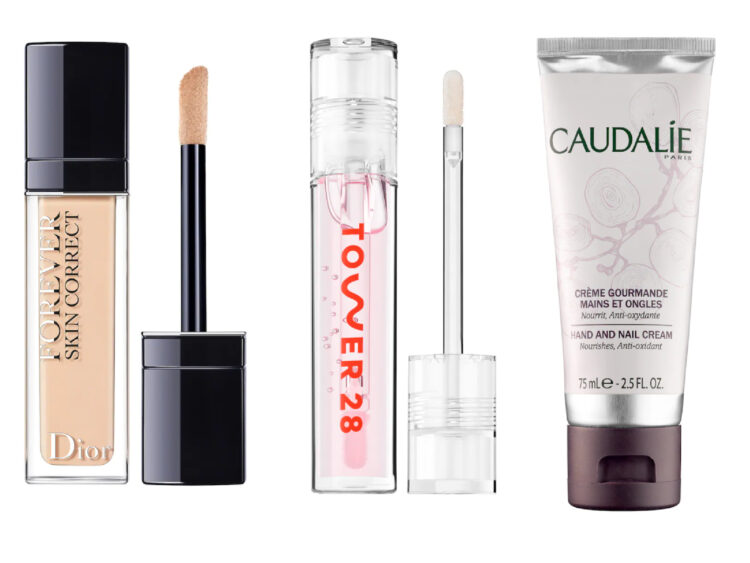 And like a few of you, I was inspired by my sister's best beauty buys of 2021 and made a Sephora purchase. I got three things from her list and while I only have had a couple of days to try them my thoughts:
Dior Forever Skin Correct Concealer: I have used NARS Creamy Concealer for years and have been happy, but was near the end of my current tube so I decided to try this instead. I can't believe it, but I like it better than NARS. It blends better, it covers better, and it doesn't leave me all craggy falling into fine lines. I got the color 1 Neutral which is close to NARS Madeline but less yellow. And while it seems pricey, a little goes a long way – far further than NARS.
Tower28 Beauty ShineOn Jelly Lip Gloss: I got the clear/Chill color which my sister raved about. And for lip glosses, this one feels really nice. I like it… but I am not one who wears clear lip gloss often. I am kinda obsessed with Fenty Beauty's Gloss Bomb in Cheeky which is a bright orange-red but on lips it's just a hint of color. So I didn't really need this. But it is prettier than a standard balm on lips without looking goopy and weird if that's all I'm wearing, and it plays nice over lipsticks. I'm not necessarily the best reviewer for a lip gloss like this… I'll keep using it and see if I get the hype.
Caudalie Hand and Nail Cream: I went to my sister's house the night her post went live and tried the hand cream. It was so nice, I bought my own. It has a lemony/grapefruity smell but not too strong. It's creamier than Aveda Hand Cream (my current go-to) but absorbs quickly like Aveda. I have it on my nightstand; I apply it at night and when I wake my hands still look a bit hydrated. I like it so much next month I'm going to buy a second tube for my office!
Did you try any products from Debbie's review? I'd love to hear your thoughts!