This article may contain affiliate links; if you click on a shopping link and make a purchase I may receive a commission. As an Amazon Associate, I earn from qualifying purchases.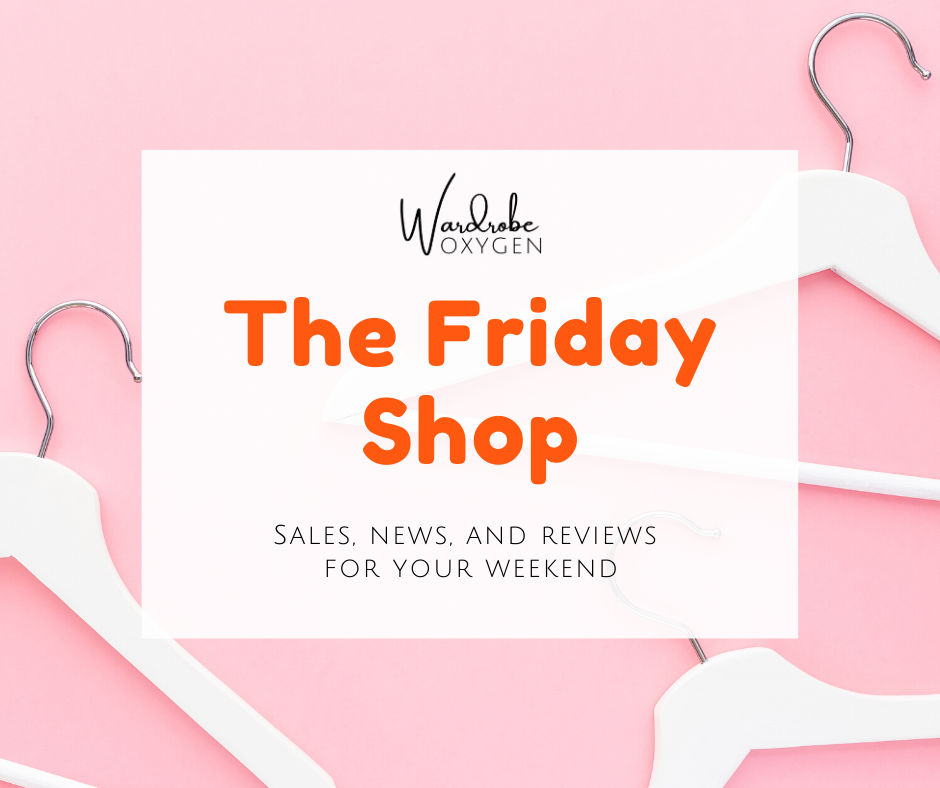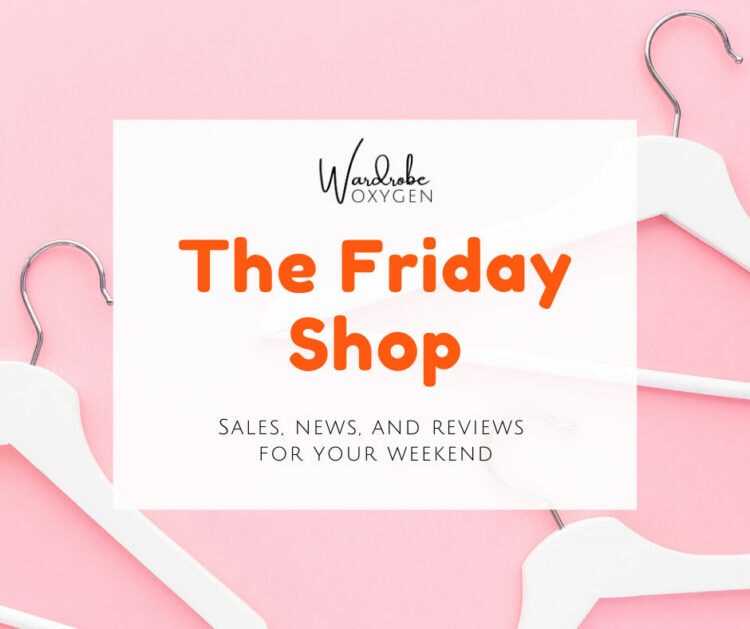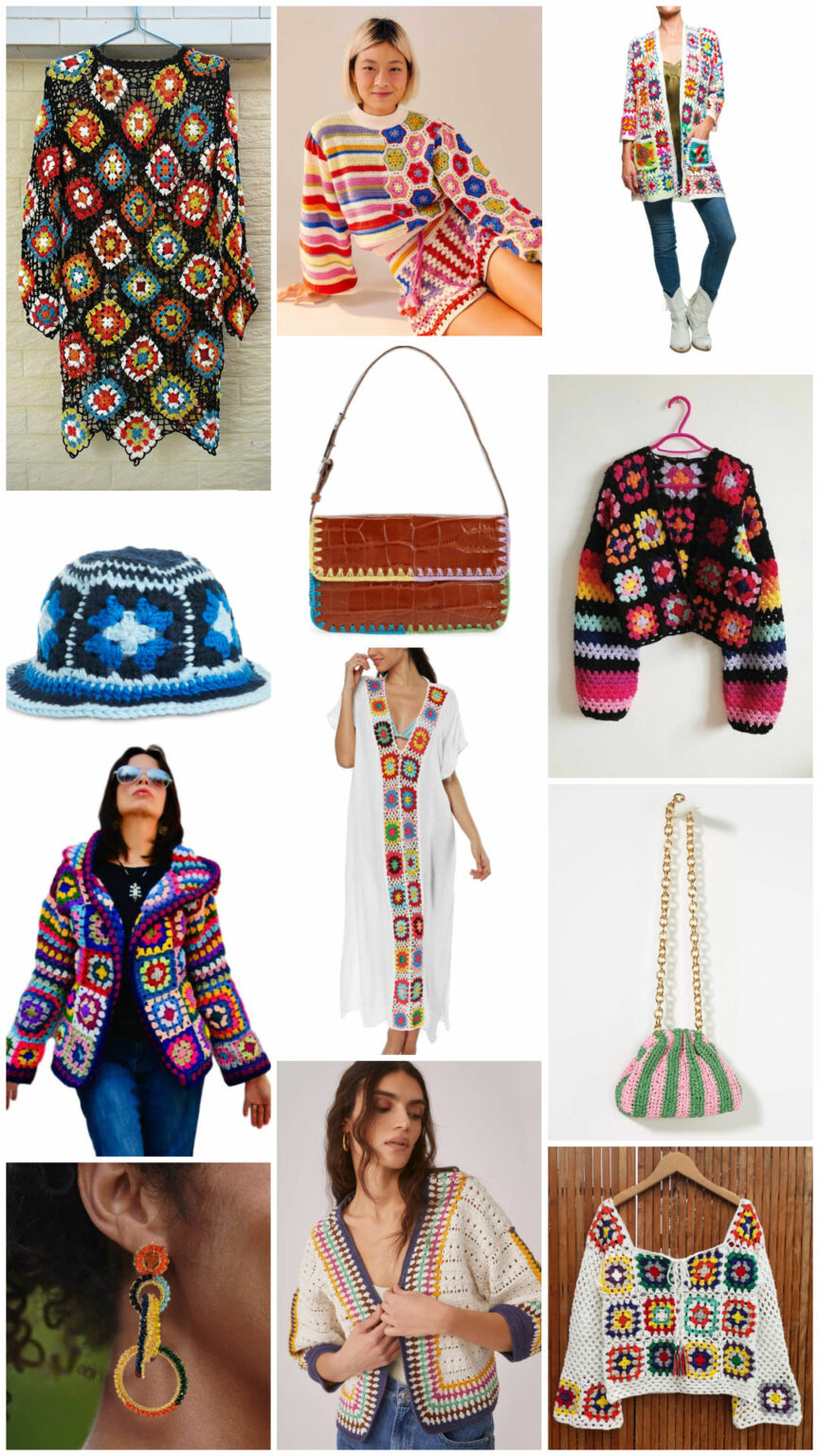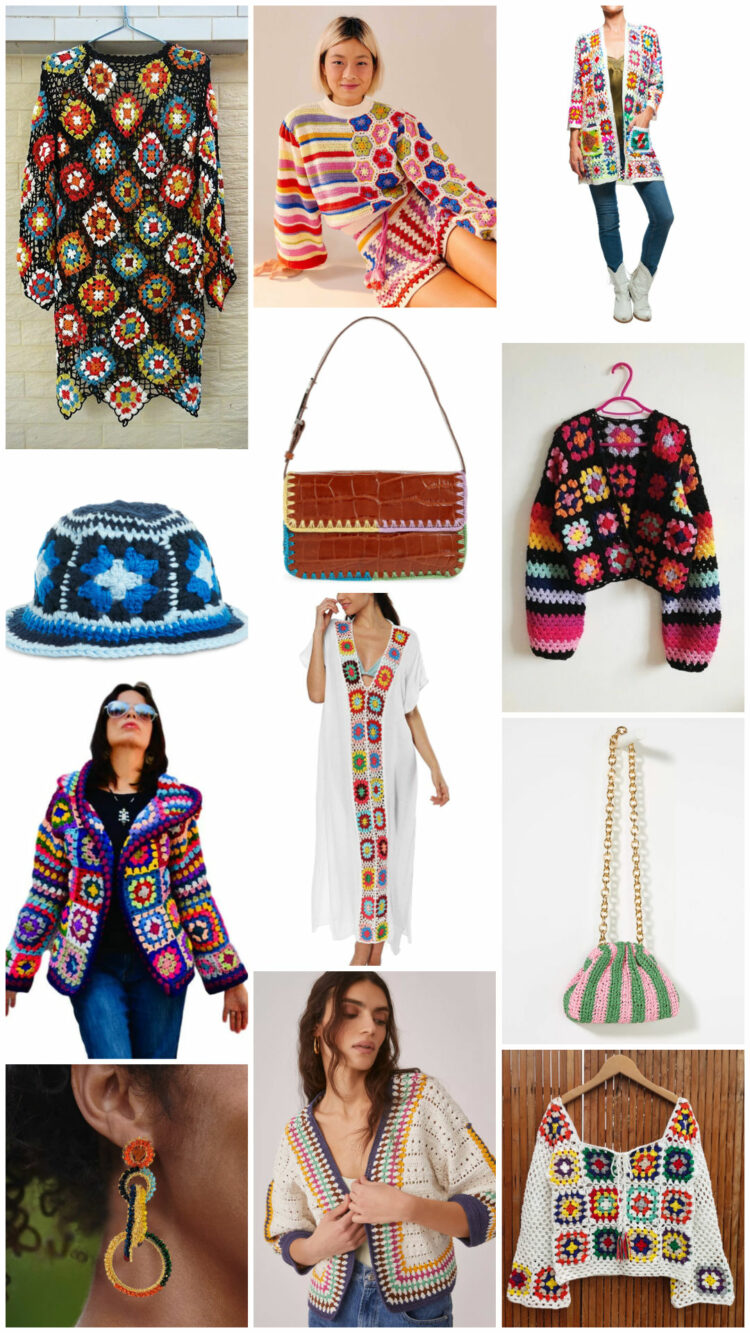 black granny square dress (one size) | stripe and granny square sweater (XS-XL) | white granny square tunic cardigan (S-L) | blue bucket hat (two colors available) | leather bag with crochet trim | black and rainbow granny square and stripe cardigan (S-L) | rainbow granny square hooded cardigan (XS-3XL) | crocheted trim caftan (one size; 7 colors to choose from) | striped crocheted pouch purse (2 colors to choose from) | crocheted dangle earrings | striped edge cardigan (one size) | bell sleeve granny square sweater (3 colors to choose from)
The crochet trend started last spring but has continued through 2022. If you're looking for ways to bring the vibe of summer to your current wardrobe while still remaining warm, the crochet trend is a way to do it! And I always love a trend that you can rock from thrifted and handmade options! Gather those granny squares, the crochet trend can be worn now as a cardigan or pullover over a turtleneck or graphic tee, and come spring rock those cardigans and pullovers over a tank or camisole. Incorporate a crocheted bag with wardrobe staples to add a spring touch, and come summer rock those crocheted pieces with distressed denim and over your swimwear.
What I Bought and What I Thought
I'm over jeans, but I usually am this point in winter. They're uncomfortable, they're tight, they're annoying with boots. I just want things that are easy, and can work with my Docs or sneakers and a cashmere sweater or a turtleneck. Alison cannot live on one pair of pink pants and her faux leather joggers (and TBH both are likely going to have to be retired after this season) so the hunt is on for wider leg pants that aren't complicated.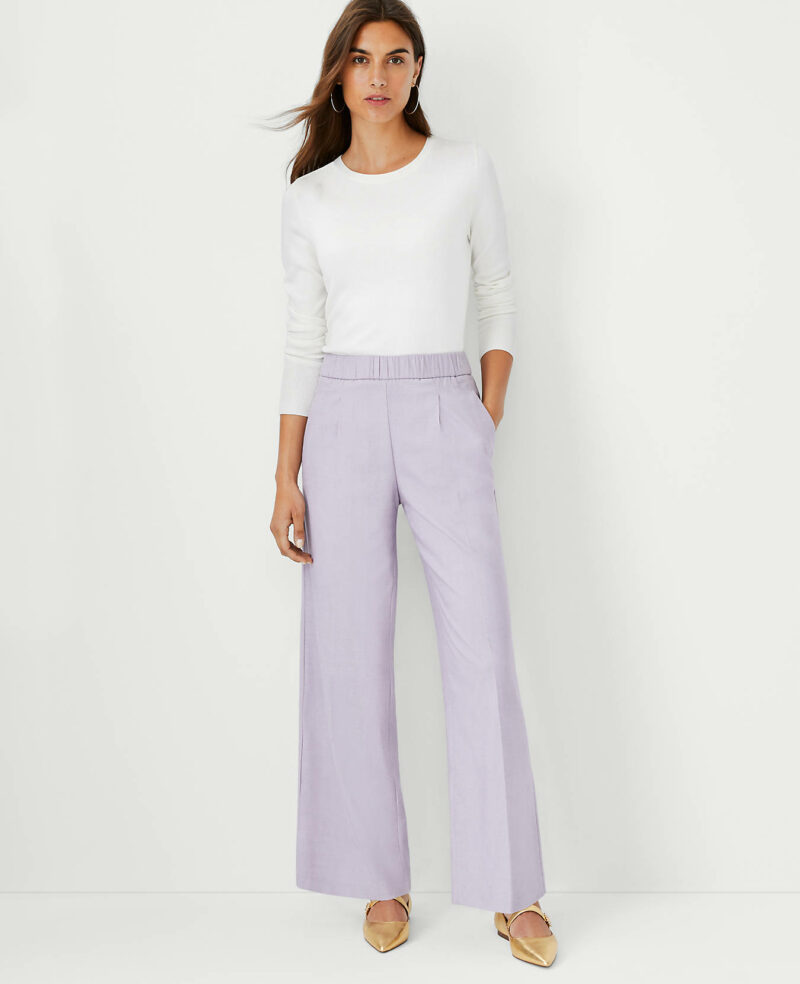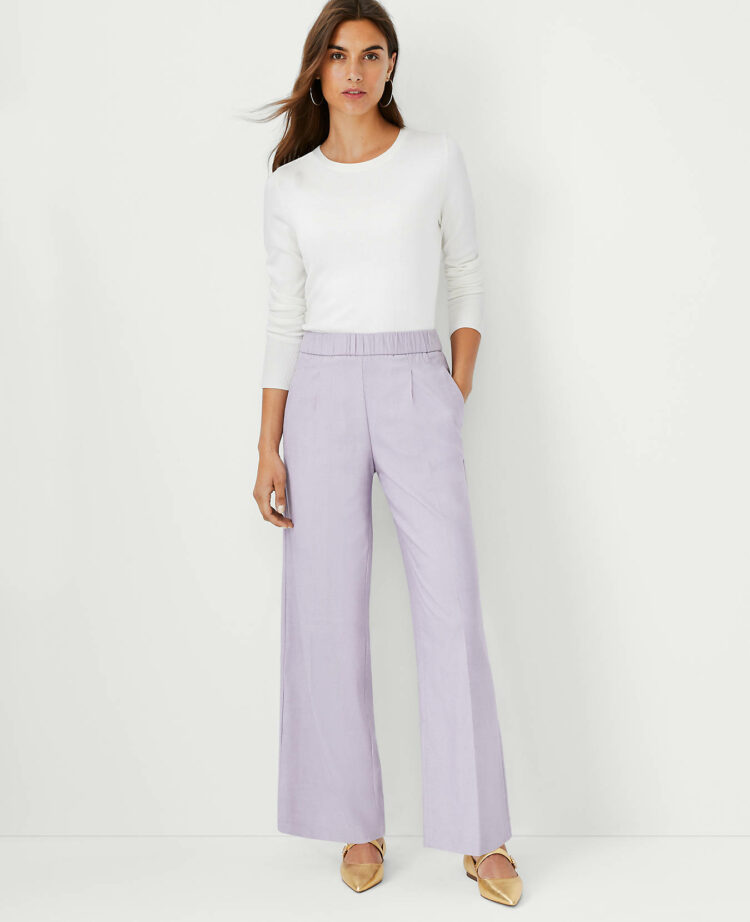 In some Facebook group I am in (I'm in a lot, someone mentions Wardrobe Oxygen and I go to see what they said about me and end up enjoying the discourse) another person was on the hunt for wide-leg pants with pockets that aren't chinos and was recommended these pants from Ann Taylor. I ordered the lavender color in Large Petite and the teal, which was final sale, in Large Regular.
These pants are… okay. They have two pleats in front which isn't the greatest when you have a belly. And these look best if I hike them up, but they run big so they don't stay up. The petite is a lower rise, which with my curves makes them not hang quite right, and the regular looks better but feels a half size too big and will need to be hemmed.
But I know my body isn't the same shape as everyone else's. Not everyone has the same curves in the same place and if you have a smaller rear or smaller belly or a straighter figure or maybe some hips to balance it all out these pants could be awesome for you. The fabric is soft yet refined; while they have an elastic waist these can easily be worn at the office with a blazer, blouse, or sweater. The fabric will still work in the spring and even early summer. The pants have deep pockets, the elastic doesn't fold over, and they're machine washable.
Here is the link for gray and lavender, and here is the link for the same pant in black. They come in regular and petite up to size XXL. I am usually a 14 or Large in brands and think I could have done a medium in the regular length version.
---
In the winter, my skin is so dry and pale, I am always looking for ways to make it look and feel more hydrated, glowy, and happy. I also feel that hydrated, dewy skin looks more youthful than a matte, powdered face, especially if one is going for a light or no-makeup-makeup sort of effect.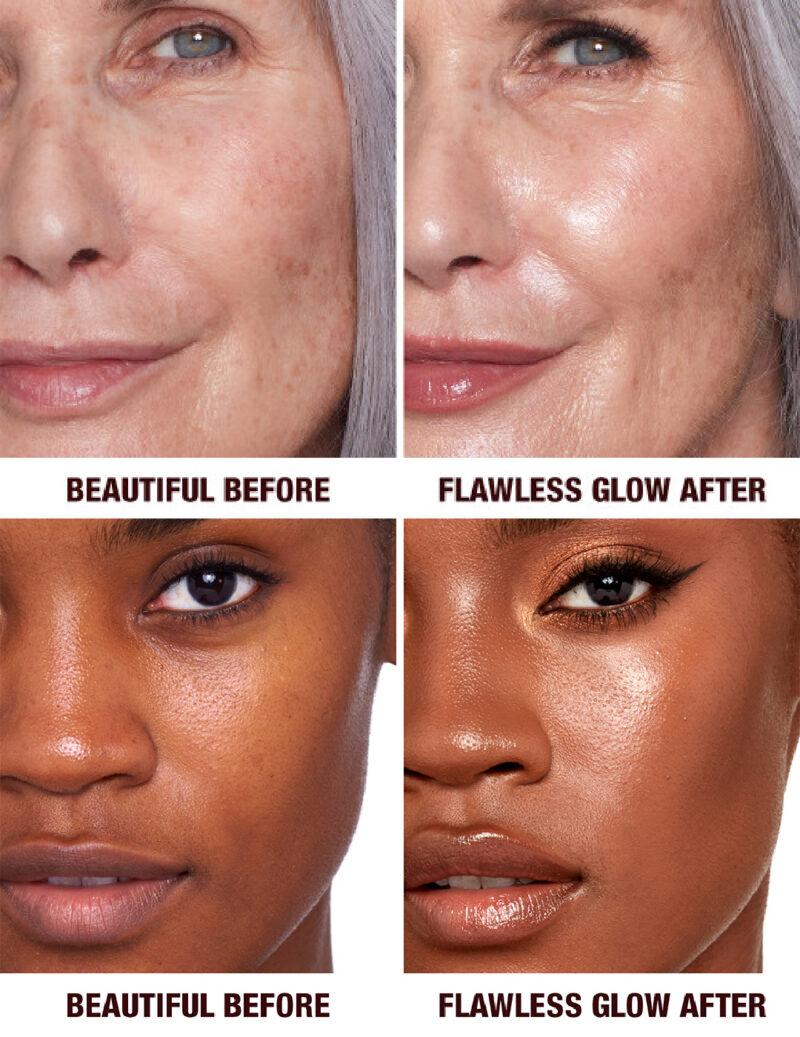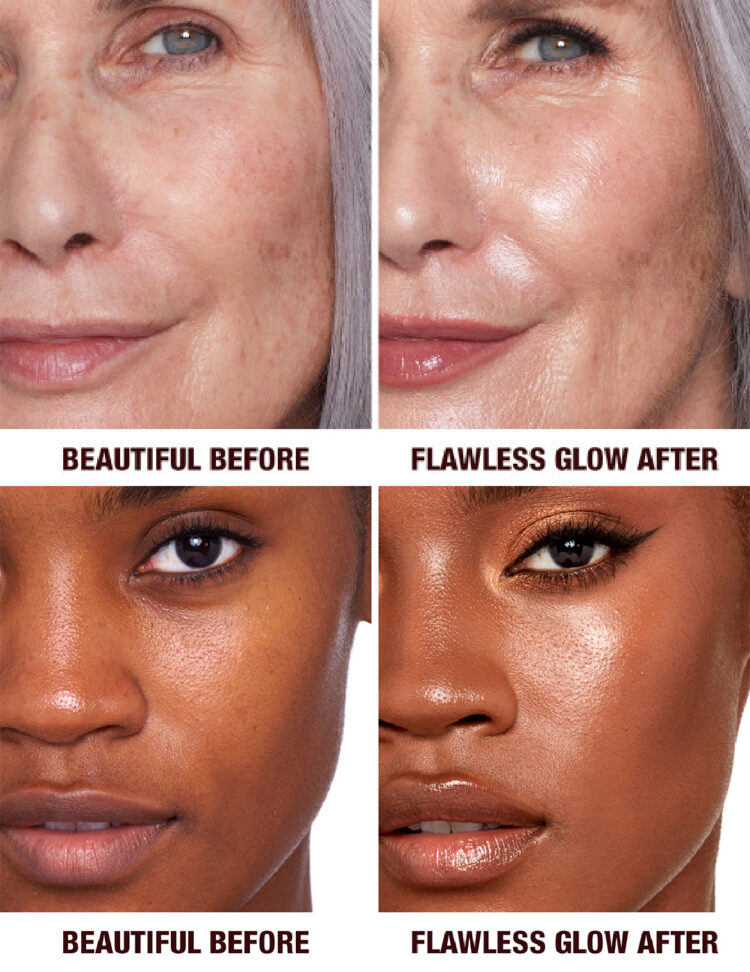 I bought Charlotte Tilbury's Hollywood Flawless Face Filter and I do like it… in small doses. I will put it on my cheekbones, browbones, down the nose and at my cupid's bow for some glow. I know many who will put it all over their face but that is just too pearlized of a look for me, especially with an otherwise subtle makeup look.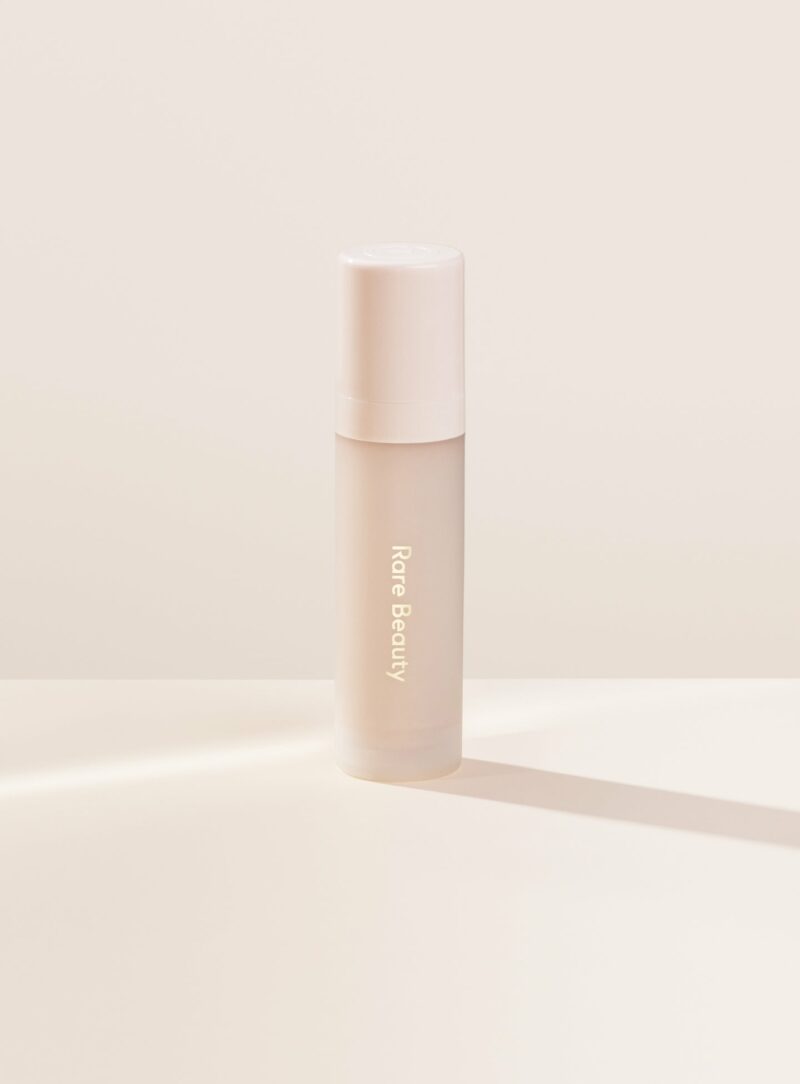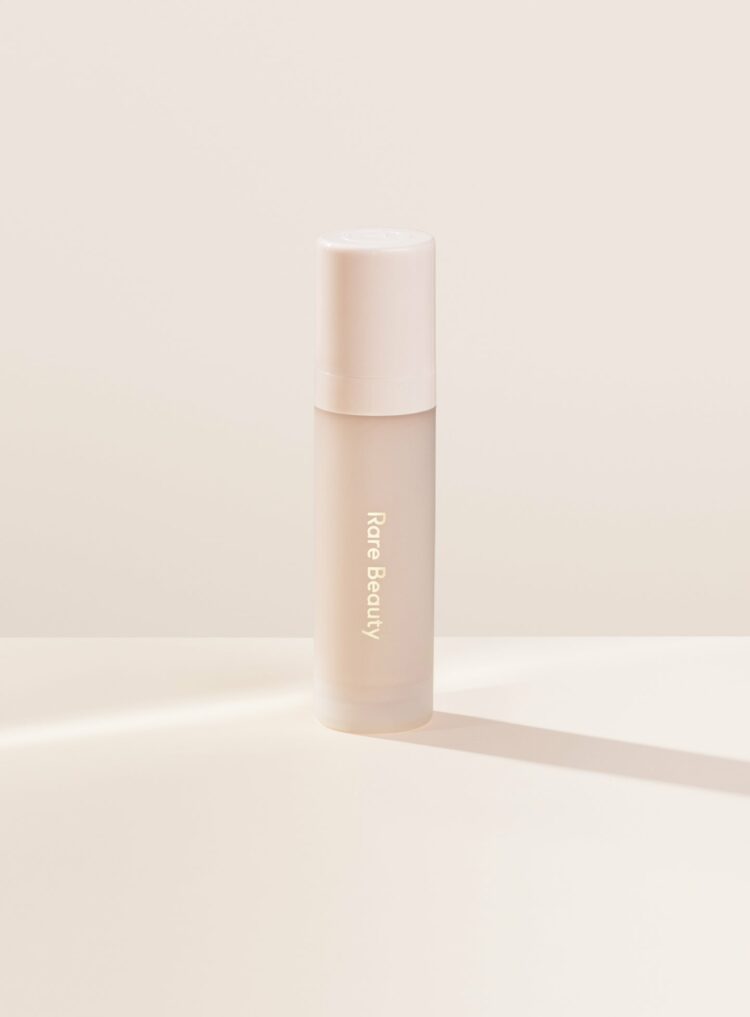 My daughter uses Glossier Futuredew and I tried it and it achieved the look I wanted – dewy, glowy, but not a feverish disco ball. However, it's sort of heavy/sticky and doesn't play well with other products. Receiving a Sephora gift card as a birthday present, I decided to try this illuminating primer from Rare Beauty, a newish makeup line by Selena Gomez that is cruelty-free, vegan, and working to be progressively more sustainable over 2022.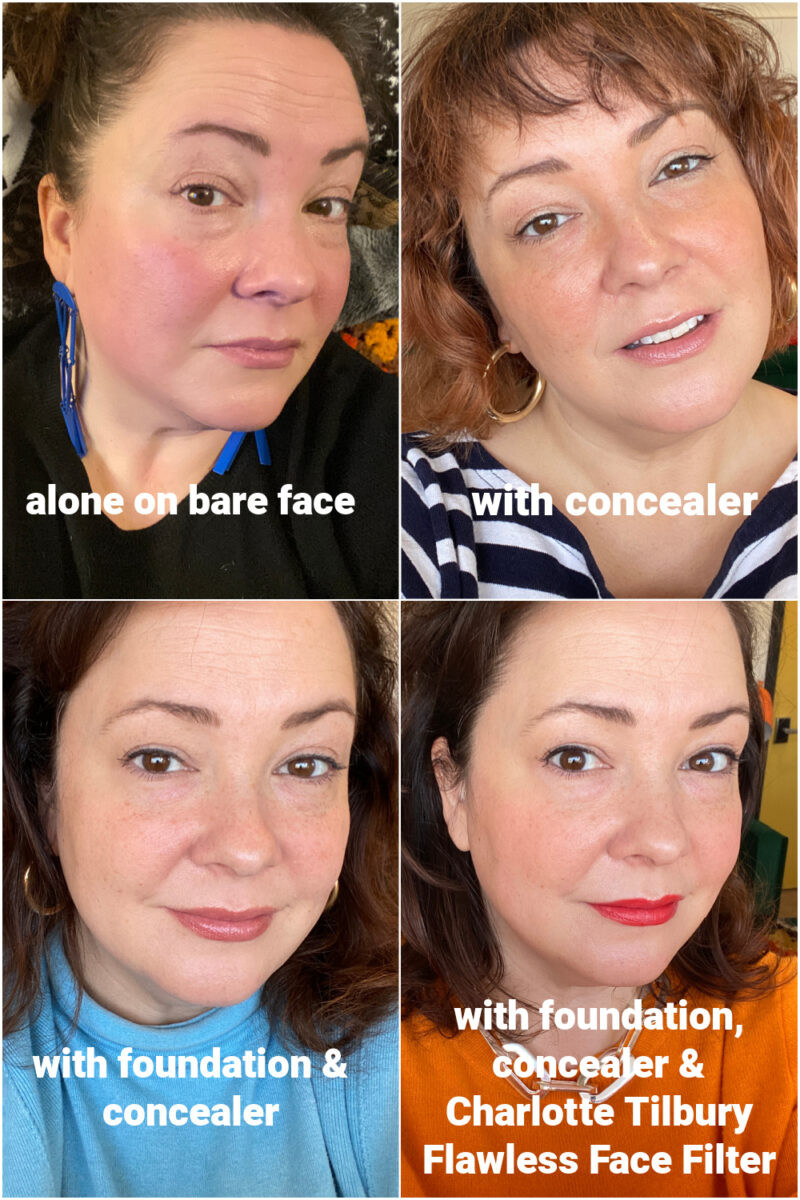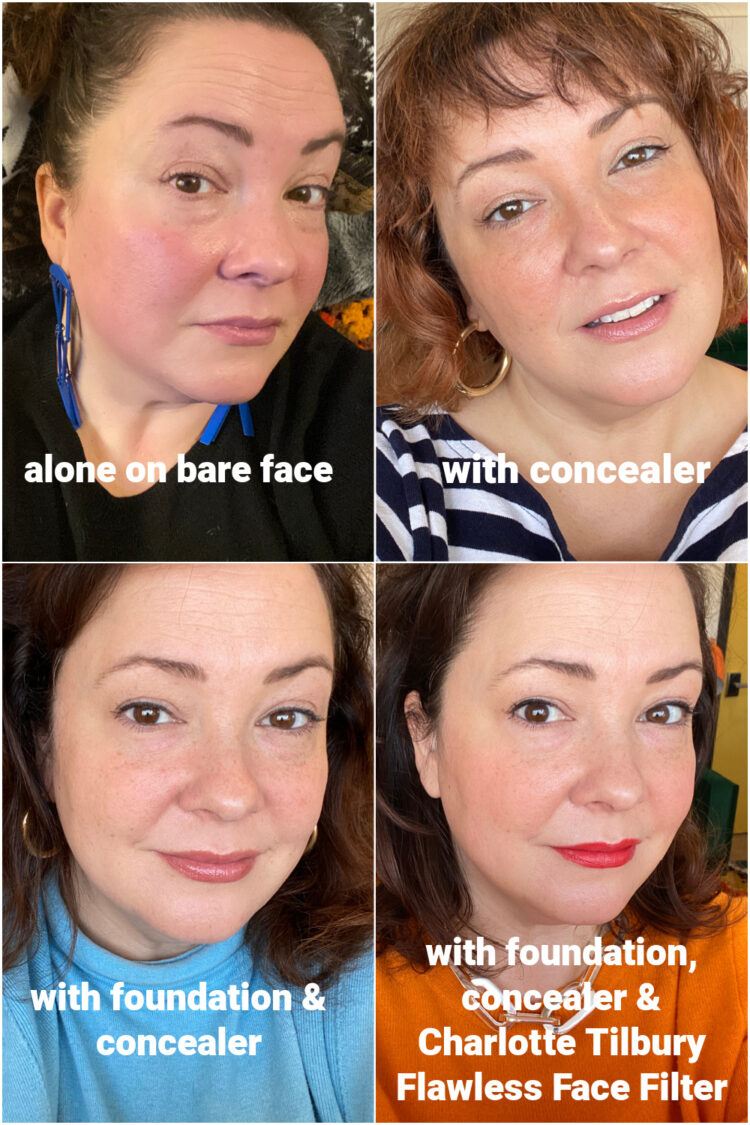 And I like this primer! I can put it over serums and moisturizers and SPF and it doesn't bead up or get weird. It's lightweight, feels nice on the skin, and no real fragrance to it. Just on bare skin, I look like I did a great workout or had great sex. Under my tinted moisturizer (I use this one from NARS) it just adds some glow without being shimmery. If I want more glow, I put Flawless Face Filter on the high points of my face. And it hasn't caused any breakouts while keeping my concealer (this one) and tinted moisturizer in place through the day.
Shop the Post: