This article may contain affiliate links; if you click on a shopping link and make a purchase I may receive a commission. As an Amazon Associate, I earn from qualifying purchases.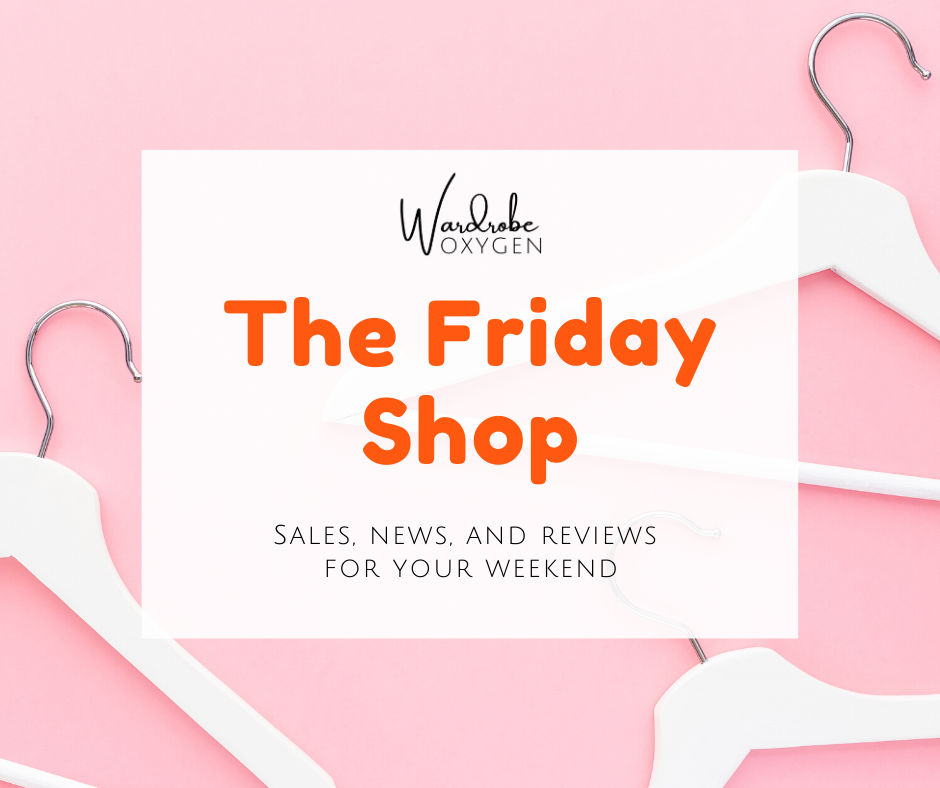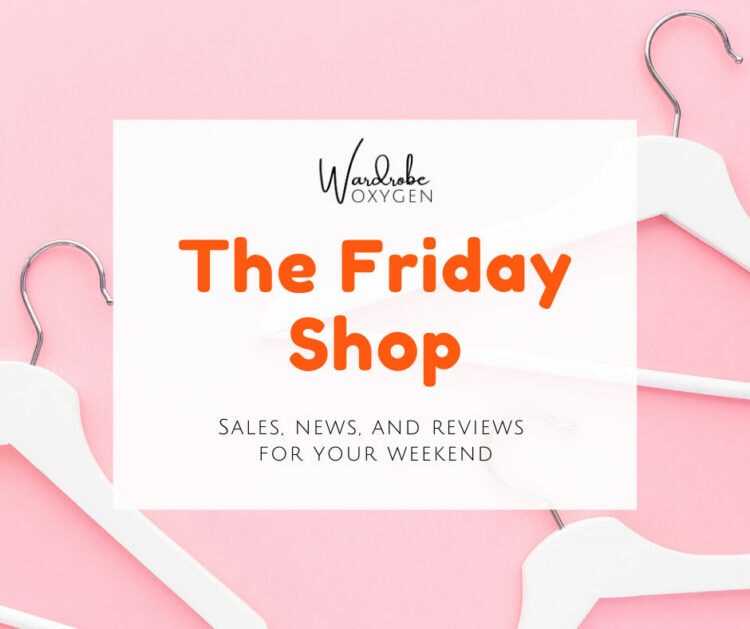 Catching My Eye
There's no better way to update your wardrobe basics with some fun prints. And this spring, you can find them in most any type of pattern, color, textile, and form. A printed shoe is a great way to add spring to your step; don't be afraid to mix patterns, especially when you're incorporating the second print with an accessory like shoes, bags, or jewelry.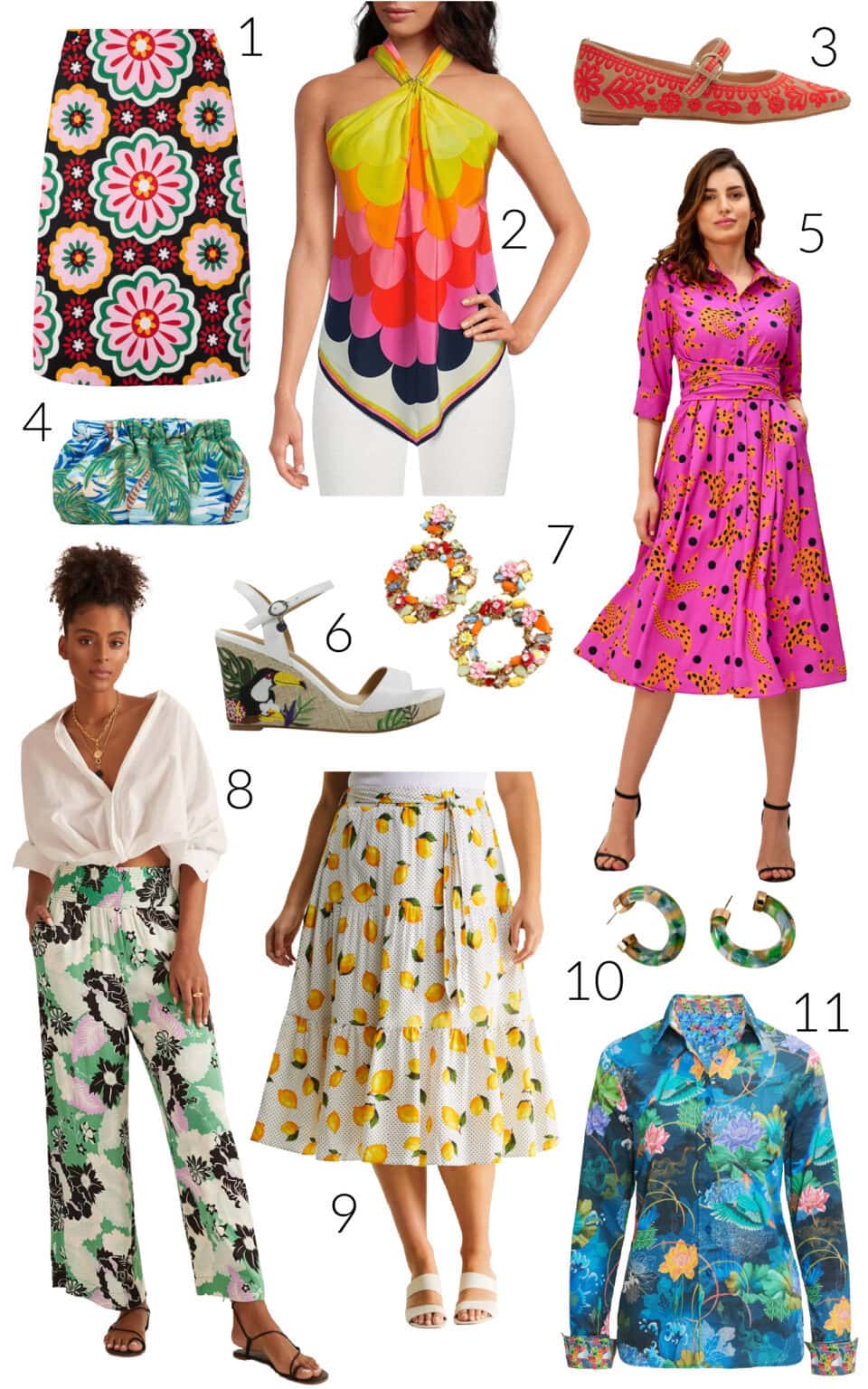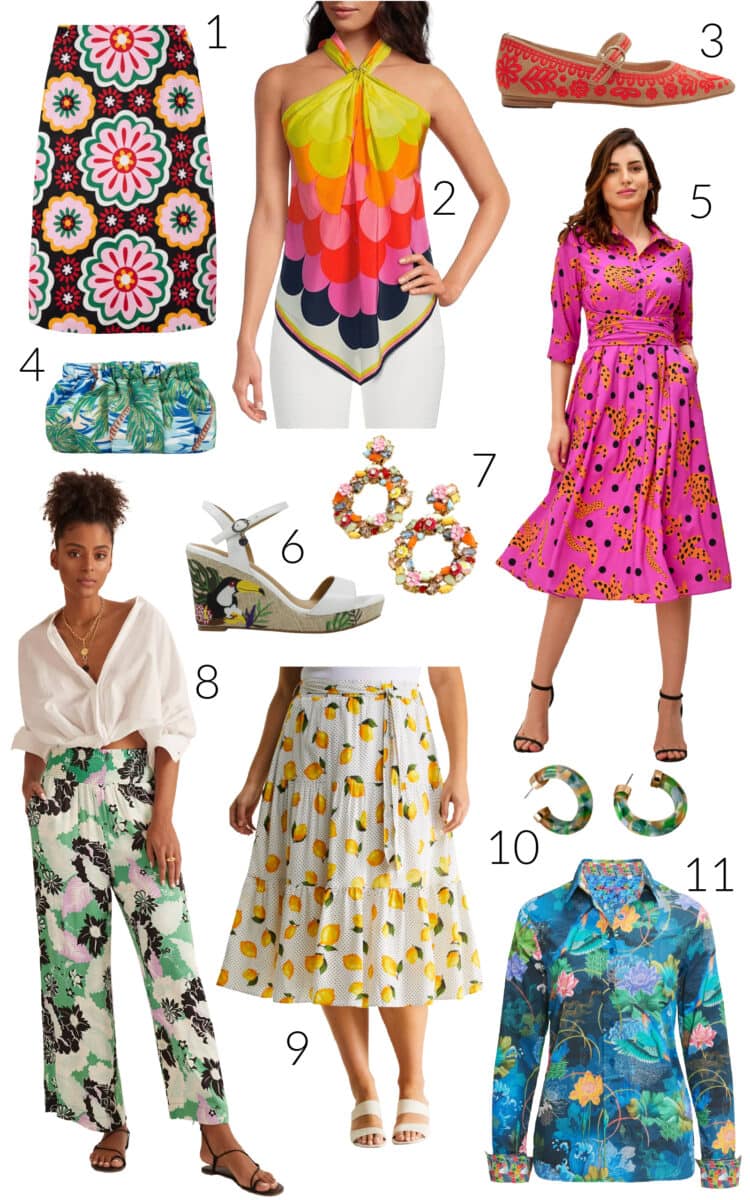 one (2-20/22 and petite) | two (XS-L) | three | four | five (XS-6X) | six | seven | eight (XS-3X and petite) | nine (1X-4X) | ten | eleven (XS-XL)
Sale Alert
What I Bought and What I Thought
Last week I discussed dresses I purchased for a different body, and this week I ordered some shoes for a different body. See, I have difficult feet. They are wide, but they are also high volume, but not high arches. And my pinky toe is ridiculously short. Put all that together and sandals are near impossible to find. But your gal Alison keeps on trying!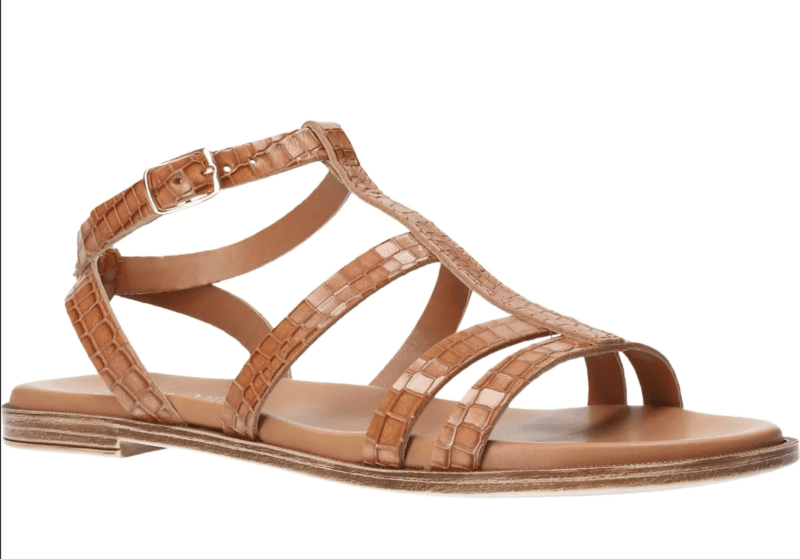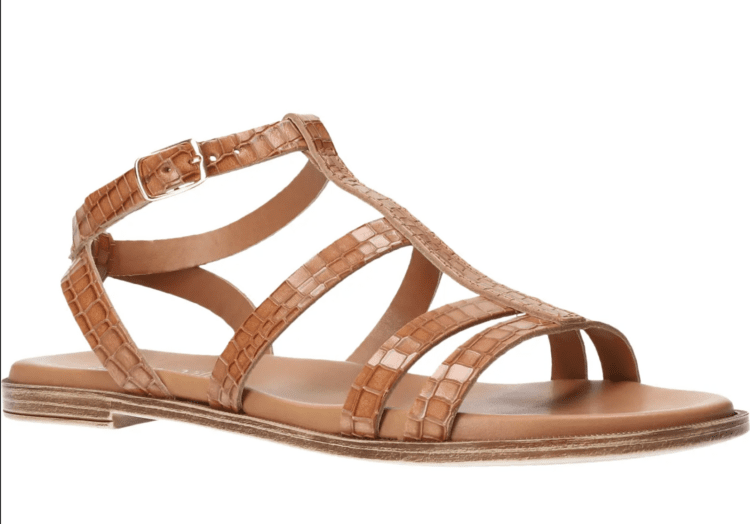 I ordered these sandals from Bella Vita, which I have had a lot of luck with in the past. Their styles are in general, not as frumpy as some other wide width brands and these sandals looked nice and neutral and great for everything from dresses to shorts to even jeans. They come in four widths and five colors.
While the band closest to the ankle wasn't tight, the location made it look like my feet were having their circulation cut off, which is not cute. Also not cute is my pinky toe below the toe straps, flapping in the breeze. That being said, these are nice looking sandals that I'd recommend to folks with different feet.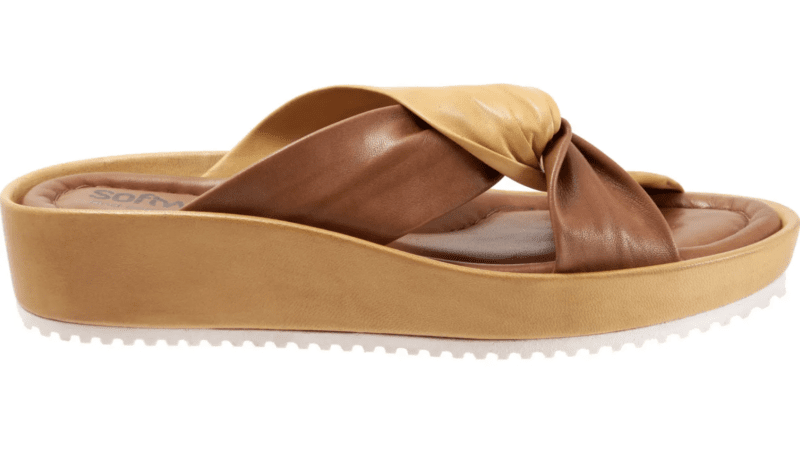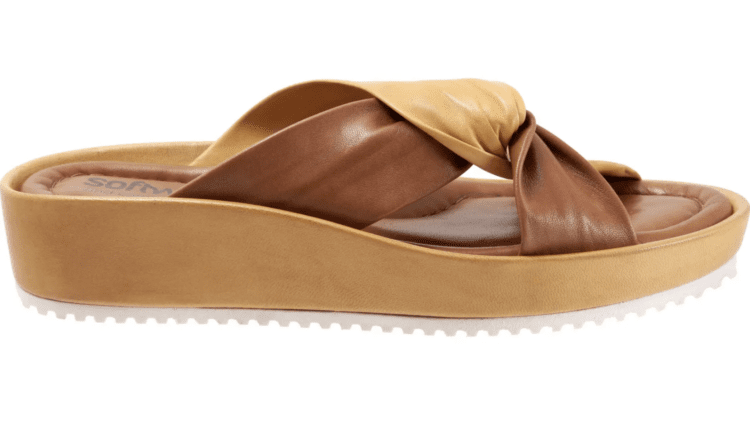 When ordering these sandals from Softwalk, I wasn't sure if they'd look weird cool retro comfy or weird baby poop ew why would you wear those? After receiving them I think the former and they fit with the trends you're seeing from higher-end designer brands. Check out a similar color combo from Mansur Gavriel and don't they look a little like these sandals from Aquazzura? And these Stella McCartney sandals also have a serrated white sole. So I wasn't totally out in baby poo left field when ordering these.
Too bad they can't contain my pinky toe. They're super comfortable and cradle the foot nicely. The straps are soft, but not so pliable they'll stretch out with one wear. And if baby poo and mud isn't your jam, this sandal also comes in beige and black in medium and wide widths.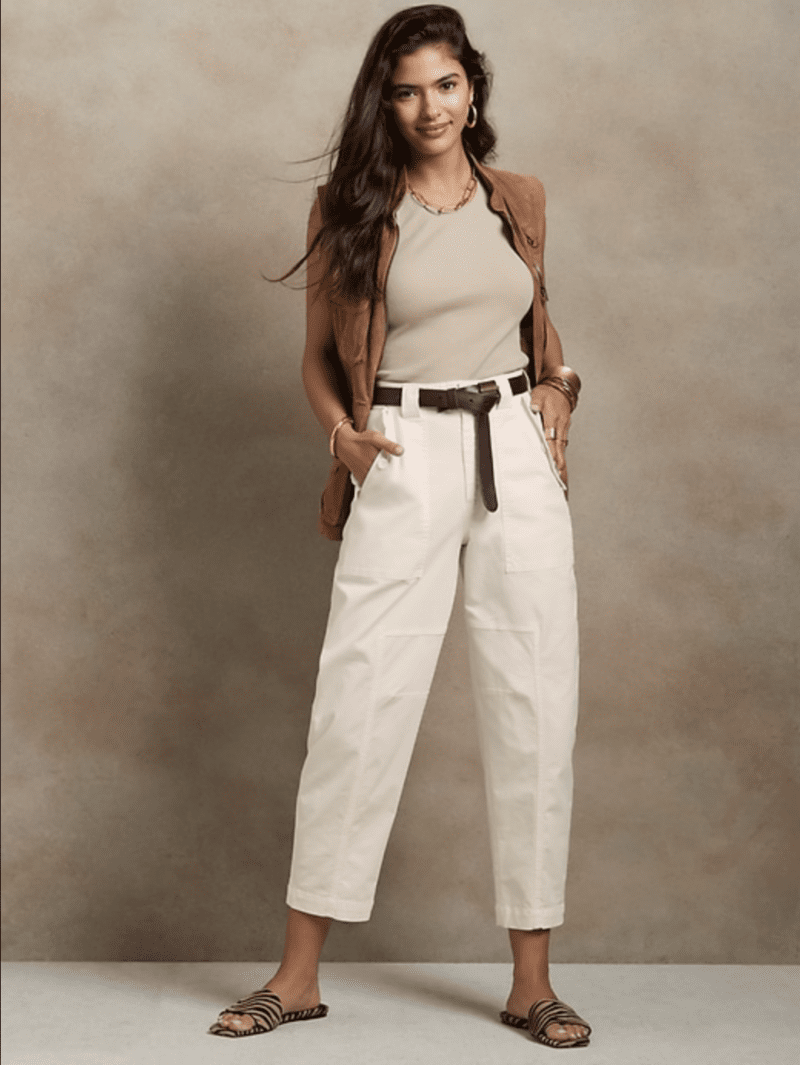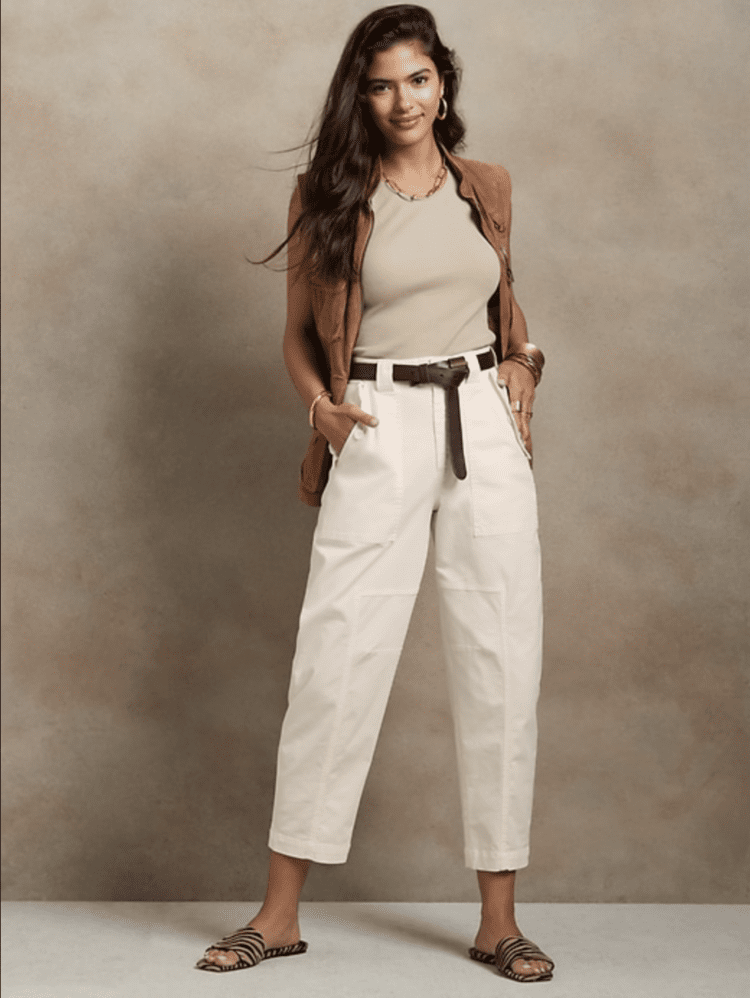 Last spring and summer I found I wore chino fabric pants more than jeans. I had two styles, but really wanted a more… fashionable cut this year. I saw these barrel pants at Banana Republic and thought they may be exactly what I needed. I got a 14 short because they were out of stock of petite.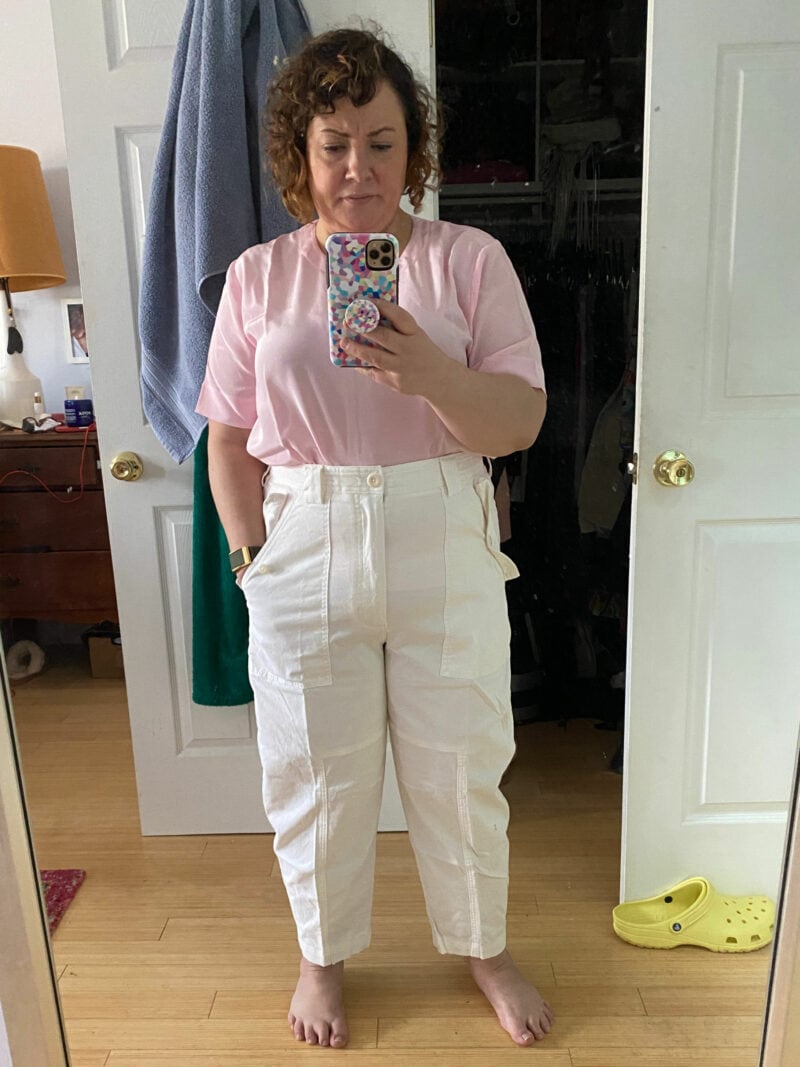 I needed a petite. The length was doable, but the rise was comical. I like a high rise, but this just looked comical, and they didn't seem to taper to the waistband like most high rise pants and jeans. I also wasn't a fan of having to unbutton the front pockets to access them (though the detail looked good).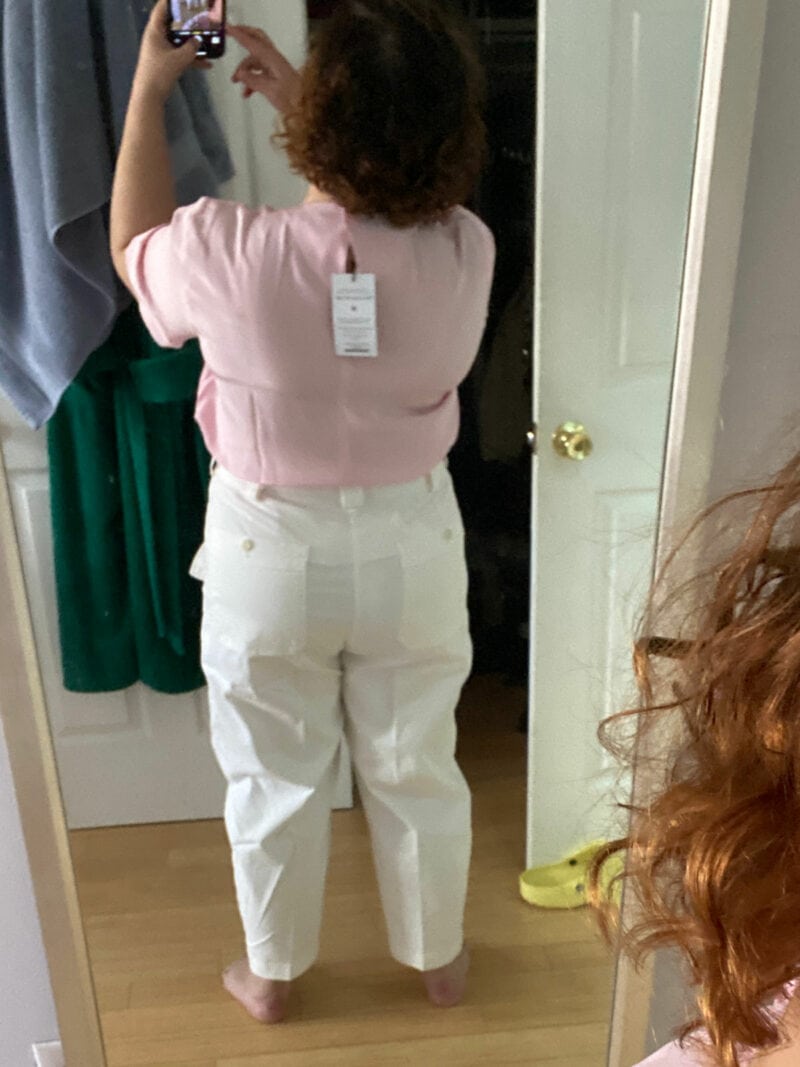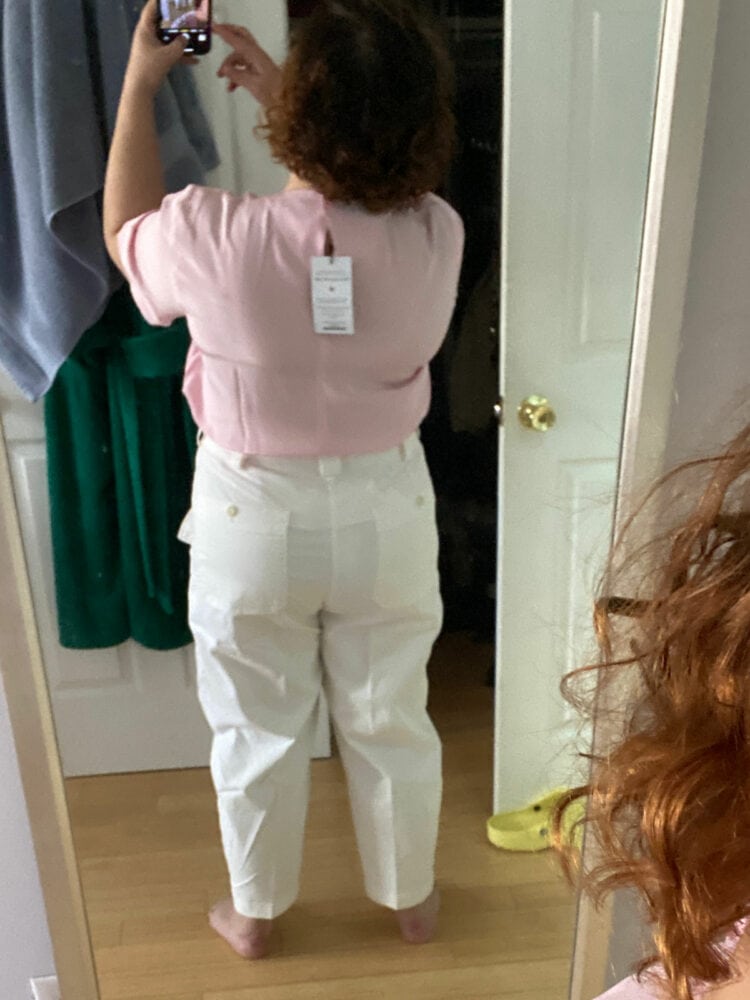 I considered ordering again in petite, but this rise issue is something I have dealt with Banana a LOT in the past couple of years, even when I do order petite. I don't have an especially short torso, but Banana Republic jeans and some pants just don't seem to vibe well with my bod. And that's okay, not every brand can fit every body. It's not me, it's Banana.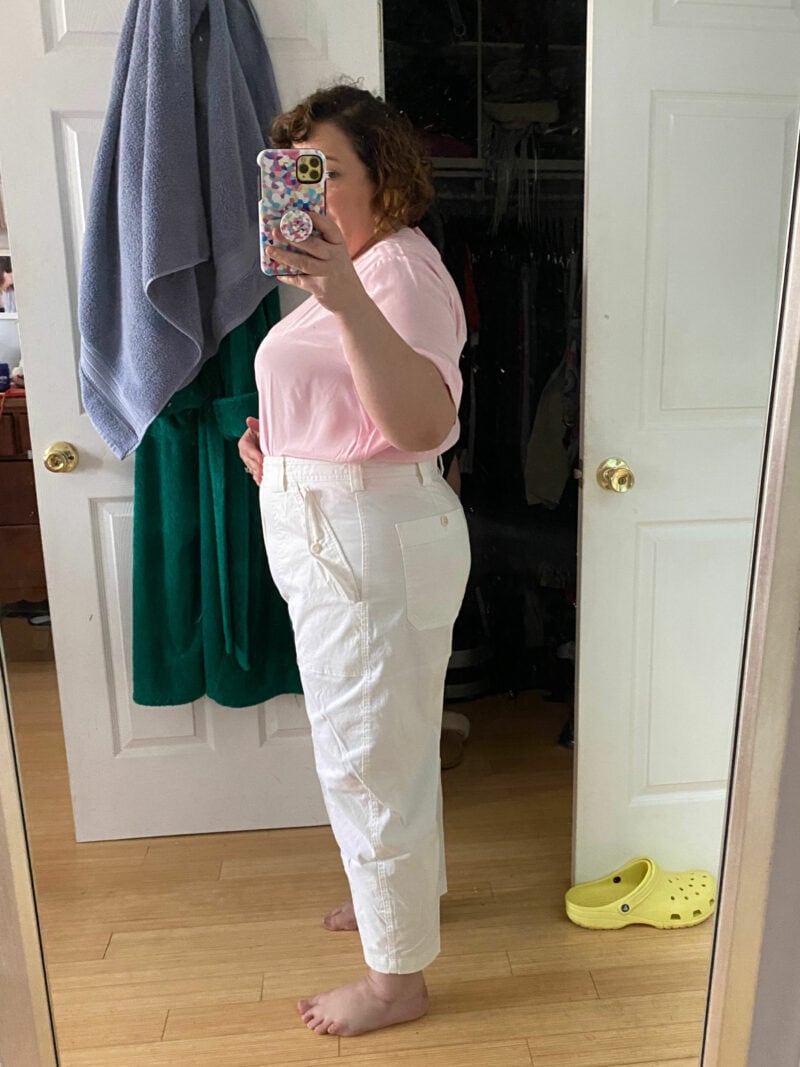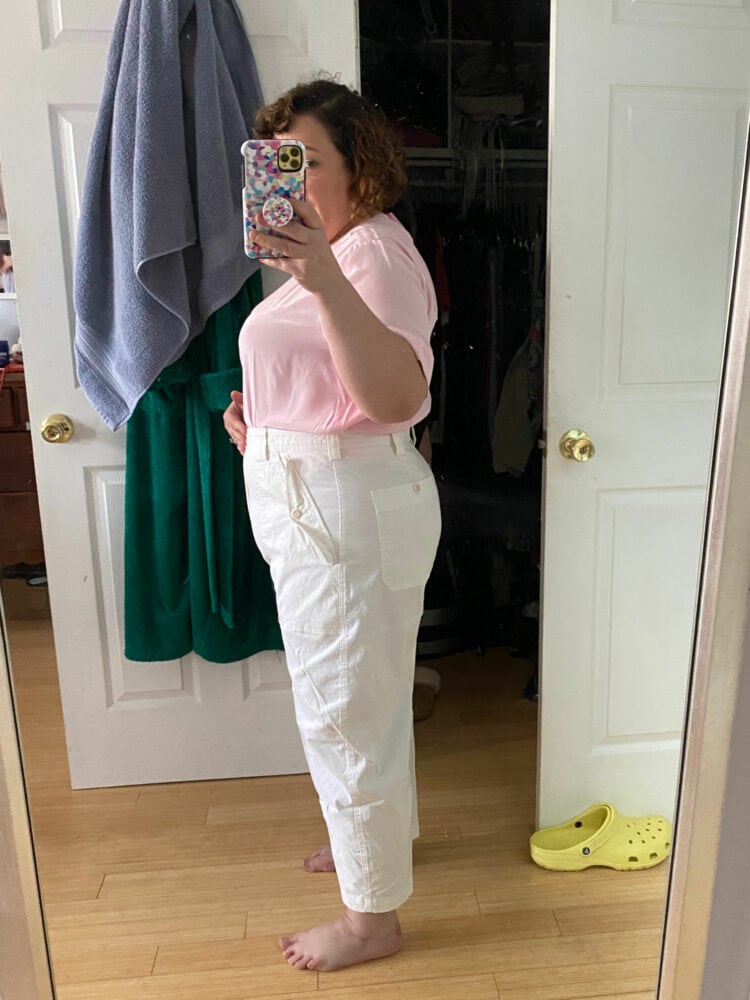 But if you're aren't built like me, these are cool pants that are practical too and come in a bunch of colors. Reviews say size down and I don't think you necessarily have to go down a size, but if you're unsure which size to order, choose the smaller.