This article may contain affiliate links; if you click on a shopping link and make a purchase I may receive a commission. As an Amazon Associate, I earn from qualifying purchases.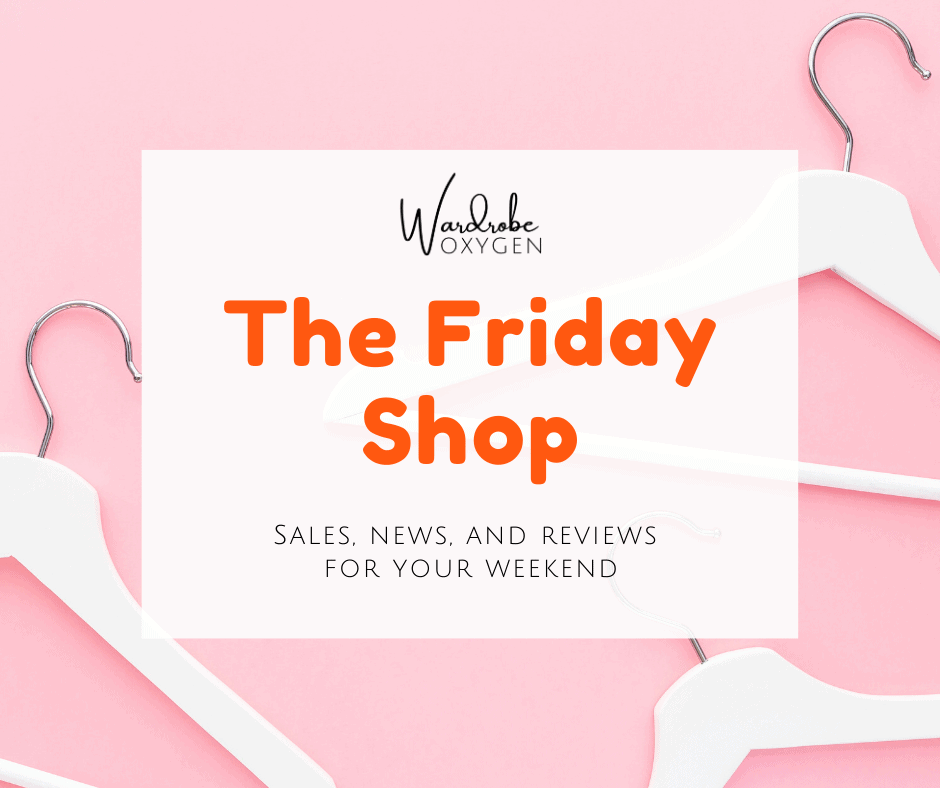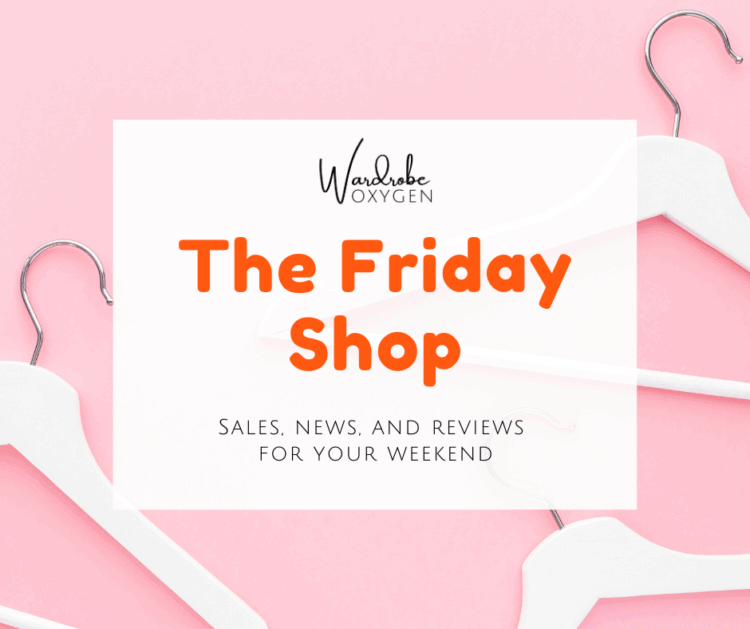 My family and I went on a quick getaway this week so The Friday Shop will be lighter than usual. I'll get back to regularly-scheduled goodness next Friday!
Retail News
How the #WFH movement could reshape fashion. (Vogue)
Why LVMH is calling off its $16 billion deal with Tiffany. (Business of Fashion)
IMO, too little too late, and I'm not down for supporting a brand that was very clear about its disdain for 67% of the female bodies in this country.
Lululemon, once chided for body-shaming, to offer larger sizes. (Bloomberg)
How designers are making their Spring 2021 collections with leftover fabric, old patterns, and renewed clarity. (Vogue)
Kim Jones succeeds Karl Lagerfeld as Artistic Director of Fendi Women's. (Marie Claire)
As young designers continue to call "Copy!", what can they do to protect themselves? (The Fashion Law)
Streetwear was declared dead. It's still here. (Vogue Business)
And since this came up in the Wardrobe Oxygen community I wanted to also share it here: When is it OK to wear an item from another culture, and when is it appropriation? How to tell. (TED)
From the Mailbag
Now that I am back to the office I am dealing with "maske" acne from my face masks. I wash them after every wear, take them off whenever it's safe to do so but nothing seems to help. Have you dealt with this? Any tips to deal with breakouts from face masks? I haven't had breakouts since high school!
I am not dealing with it yet, but I know many friends who have. They have done the research and visited the dermatologists on my behalf, have tried the suggestions and report back that there are a few things that really help:
Do not wear makeup. I know this is hard, but stick to concealer and eye makeup and leave the bottom half of your face bare. The moisture and heat of your breath combined with cosmetics can cause breakouts.
Use mouthwash regularly. Some dermatologists have said that the face masks trap the bacteria in your breath from your mouth. By swishing with mouthwash on the regular, you kill that bacteria, thereby keeping your face cleaner.
Use a barrier cream. Instead of your everyday moisturizer, look for a cream that creates a barrier to protect it from contaminants and irritation. Dermalogica creates a barrier cream that is highly rated for this specific purpose. This balm from La Roche-Posay also comes highly recommended and this one from Epionce is medical-grade.
Shop Highly-rated Barrier Creams:
What I'm Digging
The election is coming up and I'm seeing voting-related fashion everywhere. Some of it is super cute, and most of it does nothing to benefit elections or individuals impacted by the elections. I encourage you, if you are looking for voting-related merchandise, to buy it from campaign websites, businesses donating a portion to an initiative, or at least a small business preferably owned by a woman of color who is the most affected by our current government. Here are some for inspiration: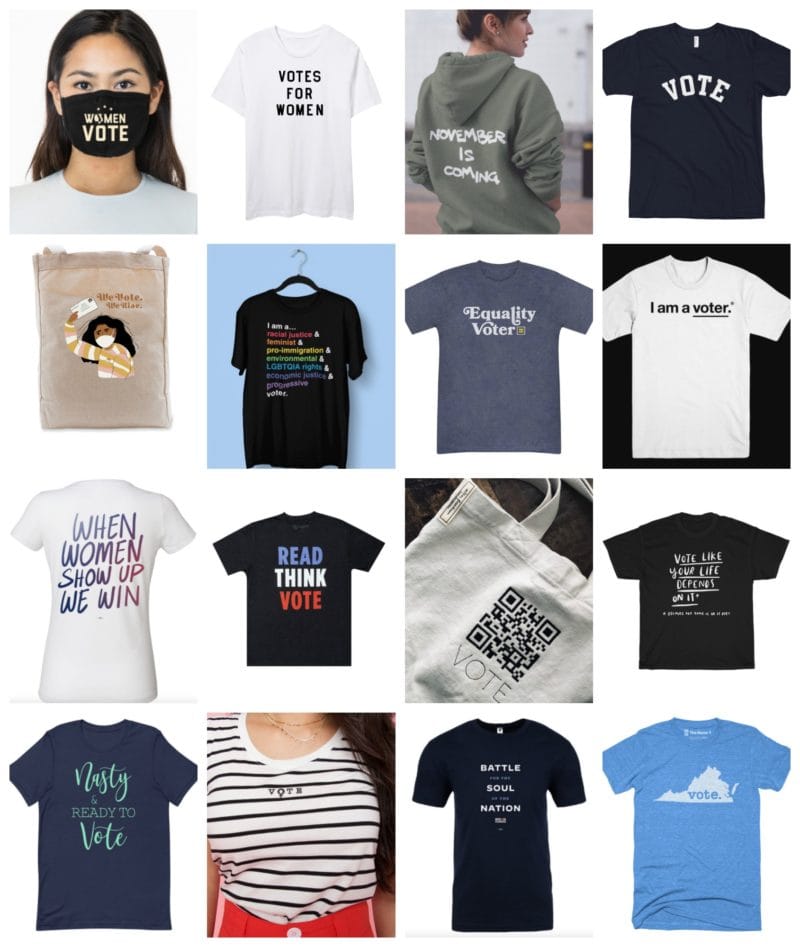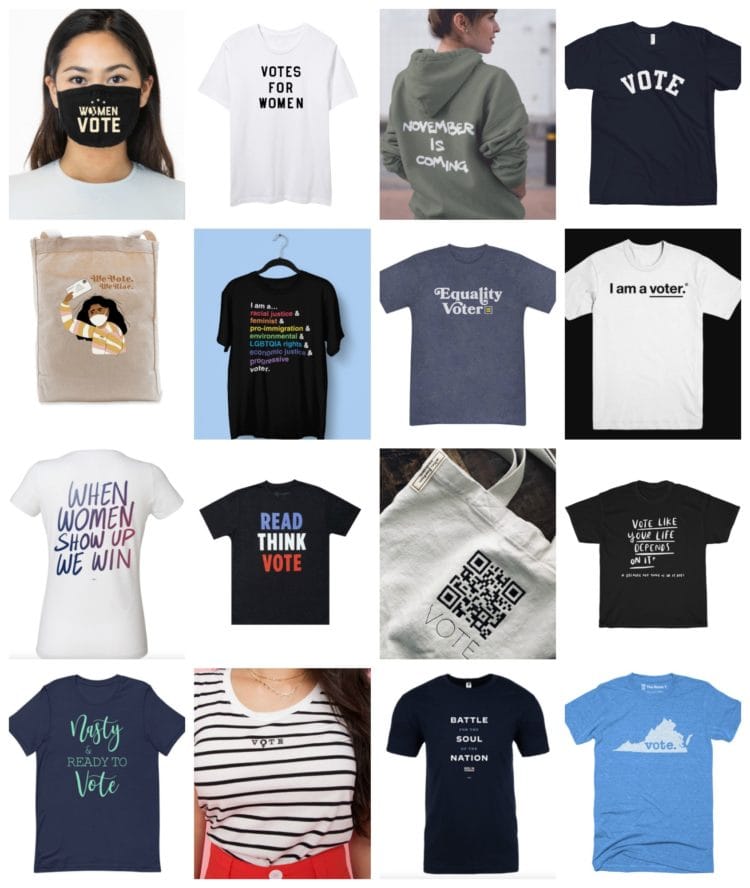 Women Vote face mask | Votes for Women tee | November is Coming hoodie | Vote tee
We Vote, We Rise tote | I am a… Vote tee | Equality Voter tee | I am a Voter tee
When Women Show Up tee | Read Think Vote tee | Vote QR tote | Vote Like Your Life… tee
Nasty & Ready to Vote tee | Vote striped tee | Battle for the Soul tee (I have this one) | Pick your State Vote tee