This article may contain affiliate links; if you click on a shopping link and make a purchase I may receive a commission. As an Amazon Associate, I earn from qualifying purchases.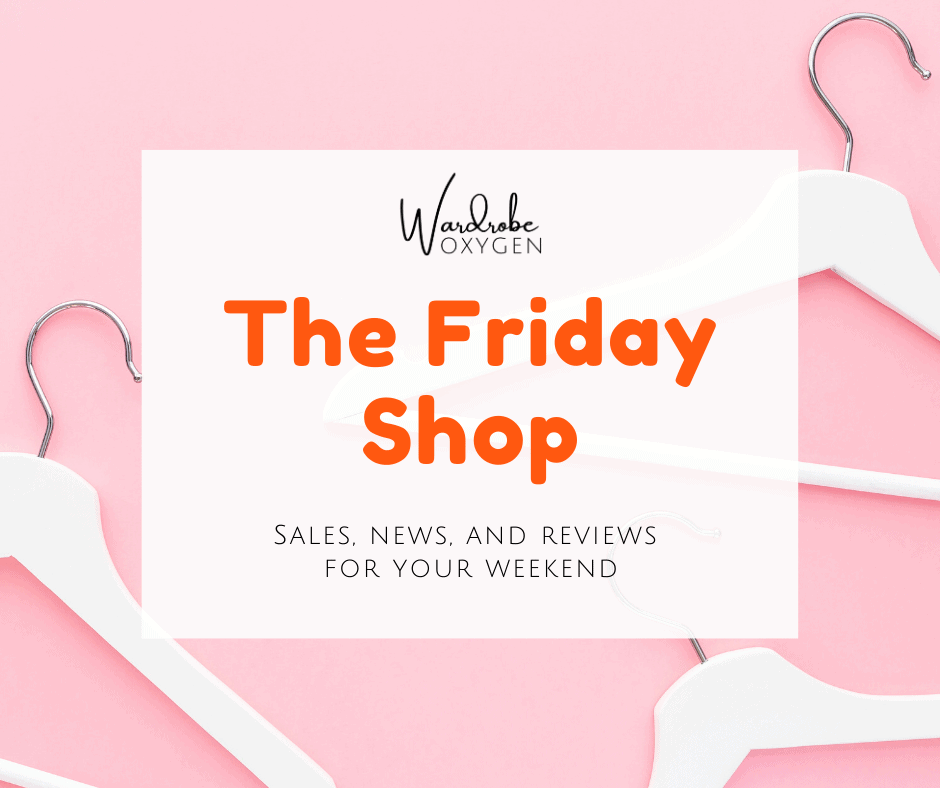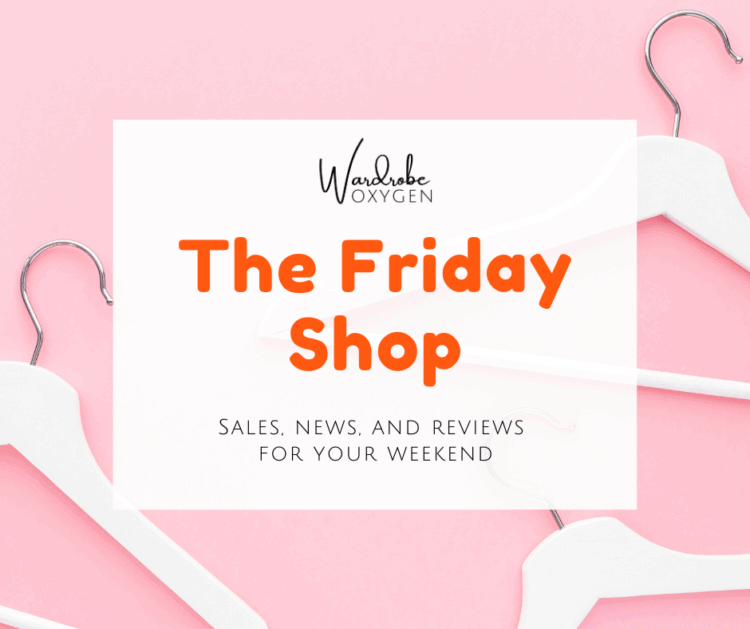 Retail News
Inside YouTube star Mindy McKnight's haircare line with Walmart, which is on track for $30 million in sales in its first year. (Business Insider)
A 'rocky' fall season lies ahead for retailers. (Retail Dive)
Kerby Jean-Raymond announced a new platform called "Your Friends in New York" that is "designed to empower the next generation of innovators." (The Cut)
Telfar Clemens announces a collaboration with UGG. (Vogue)
Universal Standard launched a trade-in program. Customers can send in clothes from any brand for up to $100 worth of credit to shop with Universal Standard ($25 for every piece recycled). Customers purchase a pre-labeled recycling bag for $4.50, which will be sent to Marimole for recycling. Once you order your bag and send it in, you'll receive a unique code in your inbox within 10 days for up to $100 to shop with Universal Standard. Note, that you can only use $25 of this code with each purchase, meaning if you get up to $100 in credit, you will need to make four different purchases to use it. For full details, visit this link.
NARS's Global Director of Artistry on being a Black woman in leadership for 20 years. (Essence)
Rent the Runway drops Unlimited rental. (Retail Dive)
Cuyuna, a sustainable fashion brand, has come out with jewelry. The collection is created by female artisans and handmade in NYC. Click here to see the collection.
Fashion's cotton supply caught in crossfire of US-China trade war. (Vogue Business)
Sale Alert
Through noon today, if you've been wanting to try Hair Biology, shop this link and use ALISONHB20 at checkout and you'll get 20% off one item!
J. Crew has up to 50% off work-ready styles. While first glance this appears to just be suiting, it's not and worth a look. We're talking my beloved Breton tee on sale for $20, these chic smoking slippers, their iconic denim jacket, this cute leopard cardi for less than $50, and this iconic barn jacket available in petites and talls.
Lands' End has up to 50% off with promo code PARTNER. This is Lands' End season, they have great cold weather necessities and great sweaters. Don't be surprised if you see me rocking this one in the next few months with a band tee and jeans or joggers.
Pendleton has their Friends & Family with 25% off apparel (excluding wool shirts) and accessories with promo code FAMILY.
Soma is having a weekend sale with $29 wireless bras, $39 bras, and $29 fragrance bundles. Some exclusions apply, visit Soma.com for details.
Talbots has a BOGO event, buy one and get the second 50% off. I type this while wearing my green Talbots Audrey sweater that I got this year (for reference I got it in XL because I didn't want it completely fitted and I like the result) and my high-rise flare jeans that right now are the only jeans I'll wear because they're not restricting (14 petite was perfect for me with flat shoes).
What I Got and What I Thought
I made a decision earlier on in all this to use up all the beauty products in my house. And with my job, that is a lot. Because I used to travel for work so often and have a job where I need to look on point for those trips, I had two toiletries bags always packed with minis of all my beauty essentials. I've had one too many times when I was across the country ready to go to a dinner with a brand where I knew photos and video would be taken and I forgot my deodorant or eyebrow pencil so I had doubles and extra so I could add or remove depending on the length and purpose of the trip. I used all of them up and rinsed out the containers to put back for when I resume business travel. I then moved on to never- and half-used products brands sent me over the past year. And it made me realize that this job has made me a product snob. Because some of those products I've been using recently… they're just not as good for my skin. Not to say they aren't great, it's just that I have in some aspects of my skincare, body care, haircare, and makeup have found what really really works. So I donated any of the product that was in such a condition, did a few giveaways in the WO2 Community, and went out to buy what I ran out of and missed.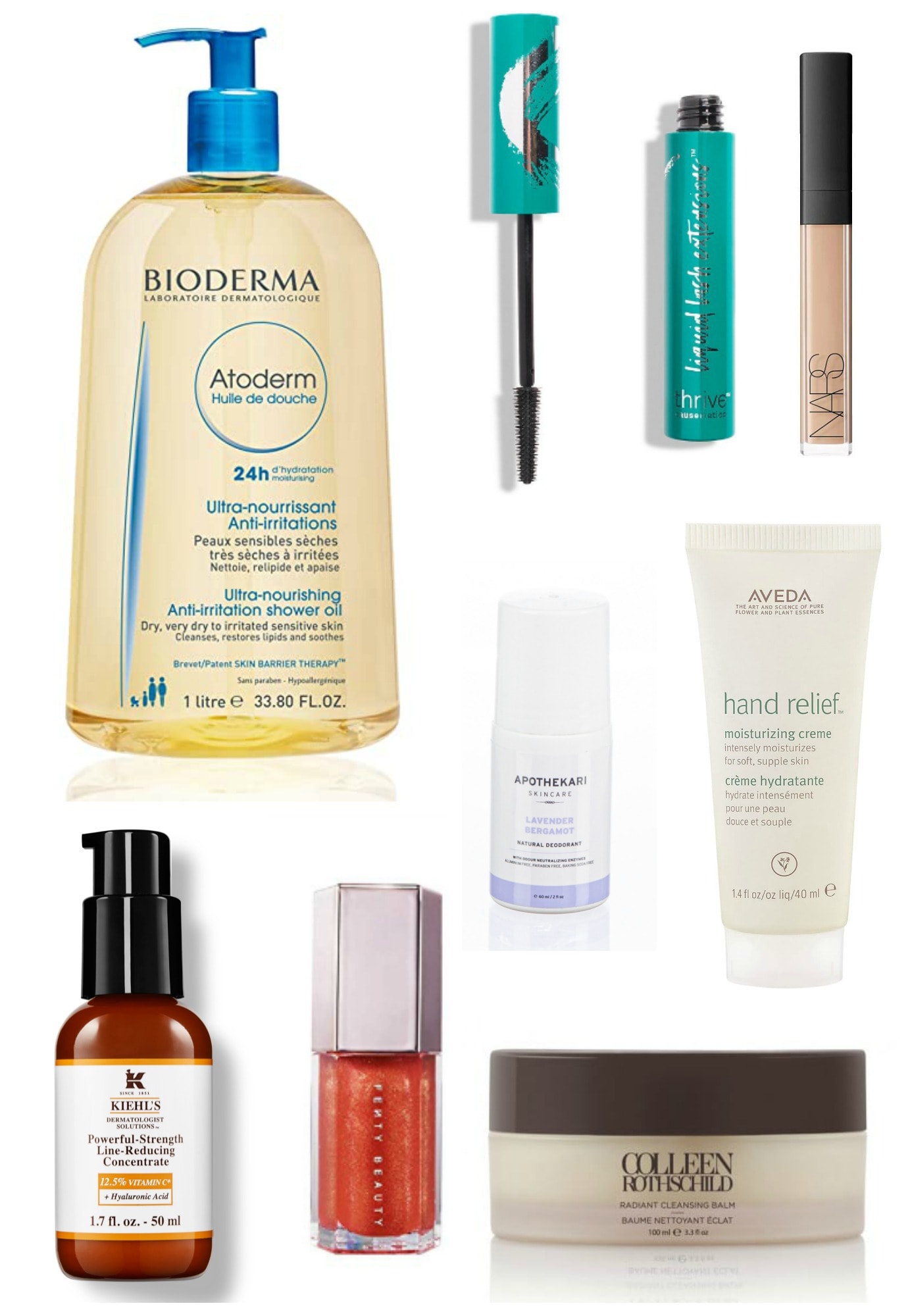 When I ran out of my Kiehl's Vitamin C, the stuff that made that sunspot I got at age 29 virtually disappear in less than a year, I decided to stray. Sure I loved this stuff, but maybe I could find something different that was cheaper, more effective, aligned with some of my values. I tried three that were highly rated from multiple sites, not just their online store. And they were good. Okay, one, the budget-friendly one, I absolutely hated the consistency and couldn't continue it but the other two were nice, but not what I wanted out of this step of my skincare routine. I want to see results without redness or graininess or irritation. I want it to play nice with creams, not needing to sit for a long time before I apply something over it. I don't want it to smell very strong, and I don't want it to rub onto my pillow and then onto my eye in the middle of the night and wake me up with my eye on fire. Simple requests. And Kiehl's has given that to me for about two years now. So I recently bought another bottle.
I used Bobbi Brown, then Laura Mercier, then Benefit, then Tarte, then I think Maybelline or whichever one has the foam ball tip, then Glossier, and then CoverFX. In the Maybelline to Glossier time of concealers, I was not liking my eye area. I got Botox and my next plan if I had liked Botox was to get fillers under my eyes, where I had been plagued by dark bags stretched out from years of rubbing my allergy eyes and concealer just seemed to get into all those nooks and crannies and make them more obvious. I mastered a decent effect by tapping it with a brush, but I still felt it looked a bit cakey. Then my friend who works for NARS offered to send me a few products. I had NARS lipsticks and blush, but I hadn't tried NARS foundations or concealers since before my kid was born (she turned 11 this year). So I tried their Radiant Tinted Moisturizer and really liked it. So much so, instead of asking my friend for more free goods, I went to Sephora and bought their Radiant Creamy Concealer in Madeline. And just this week I got in the mail my second tube of this concealer. I swipe on the inside and just below of each eye, and then take this brush or my ring finger and tap tap tap until it spreads and settles in. I do a dot on the outer corner of each eye, under each nostril, and on the outer edges of the lips and with my ring finger tap tap tap until it blends in. I like this concealer so much I wear it on occasion without the tinted moisturizer (which feels like nothing but makes my skin look like I got at least 8 hours of sleep, I put it on the back of my hand and tap this brush in it, tap it all over my face and then buff in with the brush). That is something I never did before with any other concealer because it looked so obvious.
Sorrynotsorry, I love this stuff. I love the dry yet creamy feel it leaves, I adore the smell, I love the shape of the tube even. I love getting in bed after doing my skincare routine and I put on lip balm and then I rub in this hand cream, with the extra going on my elbows and knees. It has been part of my bedtime routine for over a decade and the smell itself makes my eyelids heavy. I have used up all my other hand creams, and so I rewarded myself by purchasing not one but two tubes of this stuff so I am ready for winter.
I shared recently that I reviewed more natural deodorants. I'm honestly happy with Apothekari, I just thought it would be cool if I could find a product that is zero-plastic and works as well. And I tried and nope, didn't work. And right now I want to buy less stuff and make less waste so I am taking a break from trying anything new in the deodorant category and sticking to Apothekari. Full disclosure, they sent me another bottle for free without me asking for it, and I am happily using it and only it.
For Christmas, my sister gave me a gift set of mini Fenty Beauty lip glosses in a metal tin, I think there were five? Well out of them, there were three I loved – the original Fenty Glow, a hot pink, and an orange-red. I liked using them over lipsticks to make them glossy and slightly change the tint. The orange-red I also liked on its own, it was so pretty and wore well. It ran out. And then I saw on Twitter that Fenty was having a sale and I immediately went to the site and found the red-orange lipgloss and ordered a full-sized one (along with some other goodies). Just letting you know, any time you've seen me wearing lipcolor this year, it has been either a red, mauve, or pinky nude lipstick with Cheeky over it. And many days I wear it with just brows and mascara because it just looks so pretty.
I used my tub, then I used the two travel-sized tubs. And then I started dipping into my stash. And I regretted it. The skin next to my nostrils got sensitive while the tip of my nose became an oil slick. It reminded me that before I started using the Cleansing Balm, I dealt with dry and irritated skin in some parts of my face and oily spots elsewhere and it was something I just accepted for years. If you deal with combination skin and haven't tried some sort of oil-based cleanser I recommend it. It won't make your skin oilier, and it works differently to break down makeup, dirt, and impurities. I've tried a few different oil cleansers and my skin likes Colleen Rothschild's the best and was thrilled when they sent me a new tub when I did a recent campaign with them.
I know, some of you LOVE this mascara, and some of you DESPISE it. It's like cilantro, and every time I mention it there are equal comments singing its praises that are cursing the fact they ever spent a single dime on it. Well, I am in the singing its praises camp. I don't like it the first week I get it. It's wet, it doesn't really do anything or else it clumps. But then air gets in the tube from using it and it thickens just a bit to make it what the ads say it is. It lengthens and thickens and makes the lashes glossy and black. It takes sad stubby lashes and makes them visible from far away but not looking like spiders when you get close. And then after a few weeks, it gets too much air in it and it gets clumpy and feels heavy on the lashes and that's just when the next tube from the autoship program arrives. For me, those six weeks of fab lashes make up for the week of meh and a couple of days of eh experienced with this mascara.
This stuff has been as much of a gamechanger in my skincare as the Colleen Rothschild cleansing balm. Before this, I chose body wash based on scent. In the winter I'd get a creamy body wash, in the summer more of a gel. I liked Molton Brown when I was feeling fancy, did whatever smelled good at Target the rest of the time. I'm not sure what made me try Atoderm, likely a recommendation on some website like Into the Gloss (gosh that site was awesome in its heyday). I liked the bottle, the pump was sturdy and reliable, the scent wasn't overpowering or cloying, it foamed up nicely (it's called an oil but looks and acts like a lower-sudsing shower gel) and rinsed well. All that and it made me realize I didn't have as dry and sensitive of skin as I thought I had. Shaving wasn't as irritating and I didn't need as thick of lotions with oils over them to be comfortable in the winter. I buy this stuff in bulk when websites like Dermstore have a sale, we used our last bottle last month (the whole family uses it and my husband uses it to wash his face and hair, it's gentle enough to be used on infants and is made for face and body) and I bought two more.
Shop the Post: