This article may contain affiliate links; if you click on a shopping link and make a purchase I may receive a commission. As an Amazon Associate, I earn from qualifying purchases.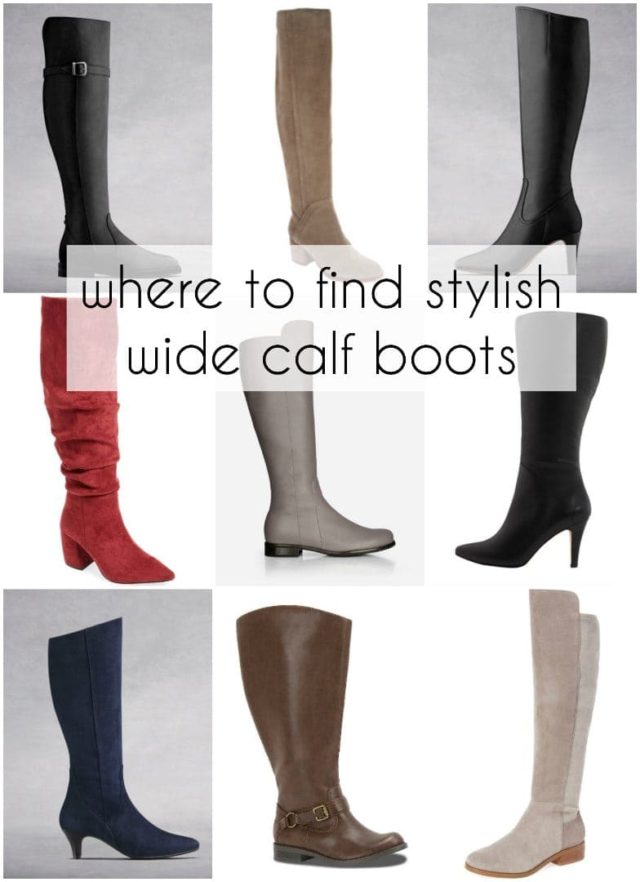 As someone with solid legs, I know it's hard to find stylish wide calf boots. Shoe brands seem to be of the same school as many plus size designers – make it big and make it blingy. Why are so many wide calf boots ugly? Too many buckles, studs, weird finishes, fringe, ruching, and some of the wonkiest looking heels. Well my fellow wide-calfed friends, I won't let you go around town looking like a mess. Below are my picks of the most stylish wide calf boots available (and when I say wide calf, we're talking a minimum of a 17" circumference).
Wide Calf Over the Knee Boots
What started as a trend has become a classic. The over the knee boot, whether heeled leather or flat suede is a great way to add style as well as warmth to your wardrobe this fall and winter.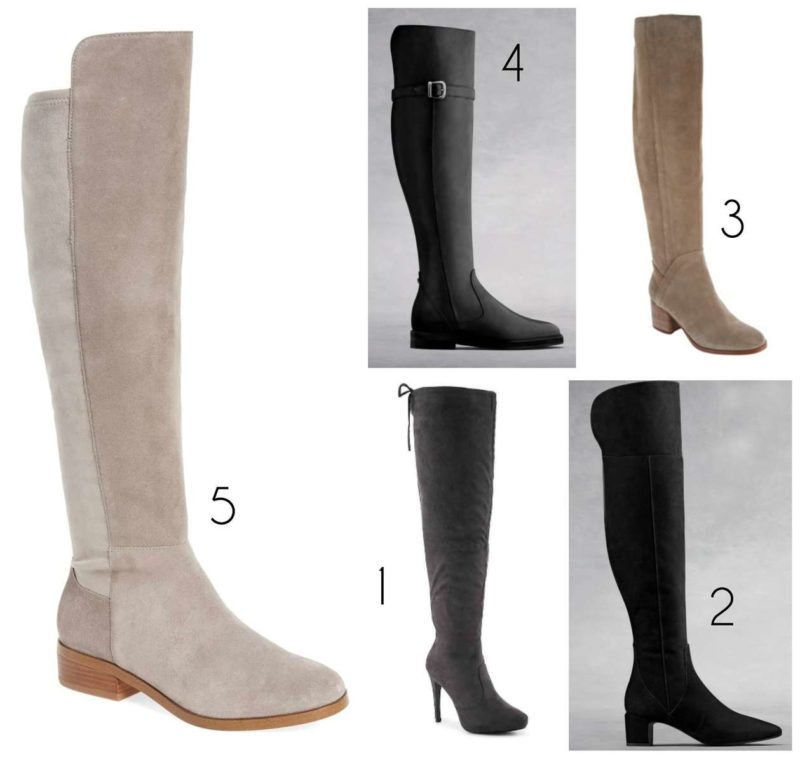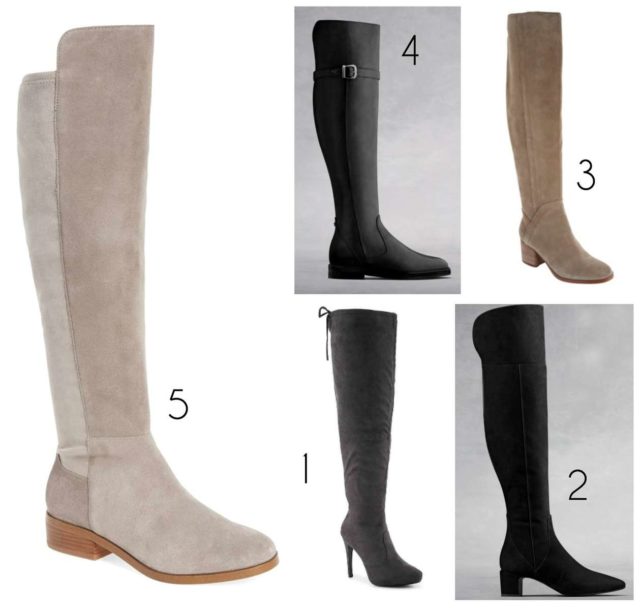 Flat Wide Calf Boots
For weekends and just for comfort and walkability, these are stylish wide calf boots that have a very low to no heel.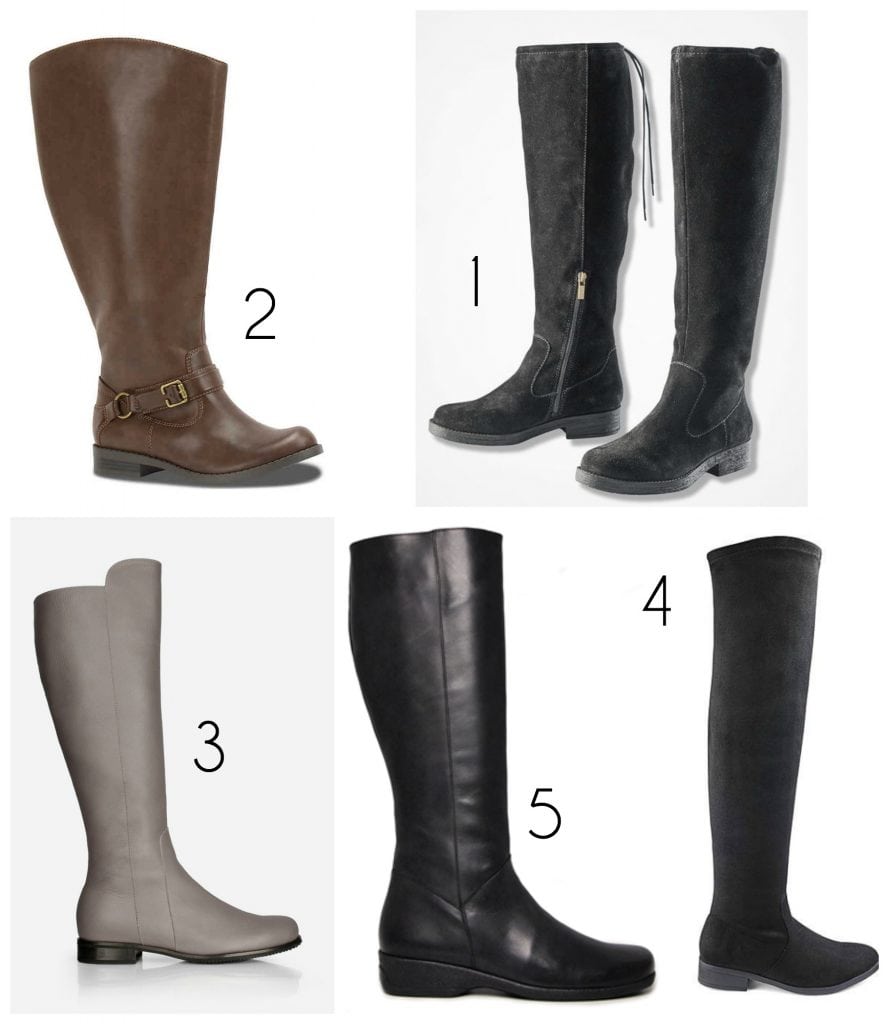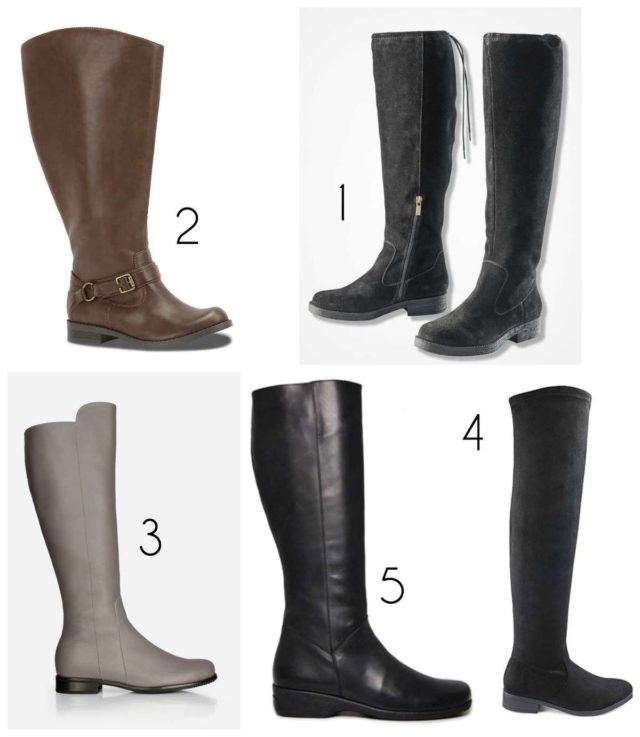 Wide Calf Heeled Boots
It's hard to find stylish wide calf boots with a heel. I have a pair that are over a decade old and are starting to look it, but I haven't been able to give them up because I couldn't find anything nearly as sleek and chic. Especially to be appropriate in an office setting and with this season's fashions, you want a heeled boot that has an almond or slightly pointed toe, a slim heel, and a tailored shaft to work over slim jeans and pants or under skirts and dresses. My picks for wide calf heeled boots: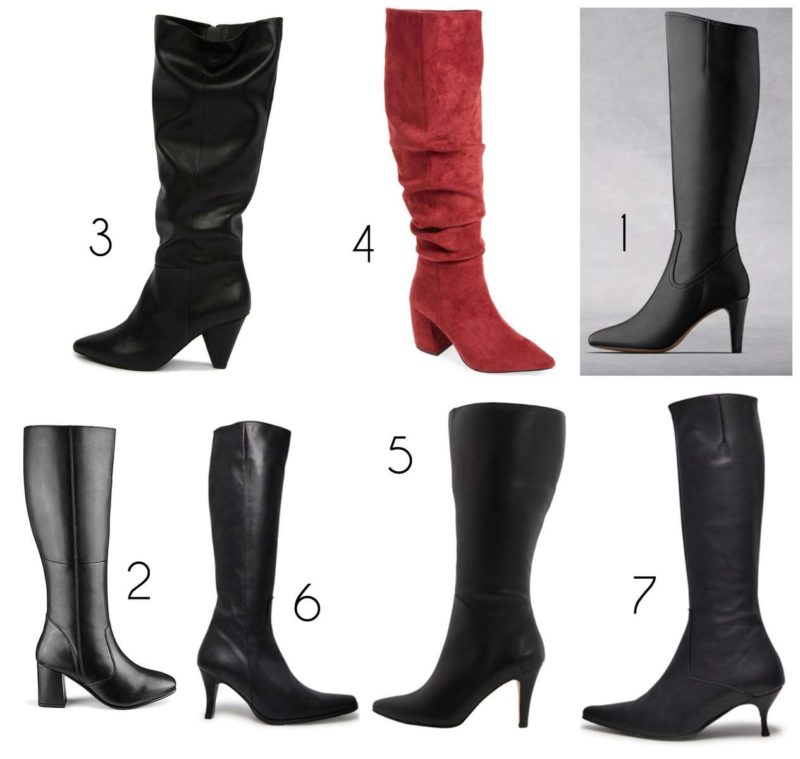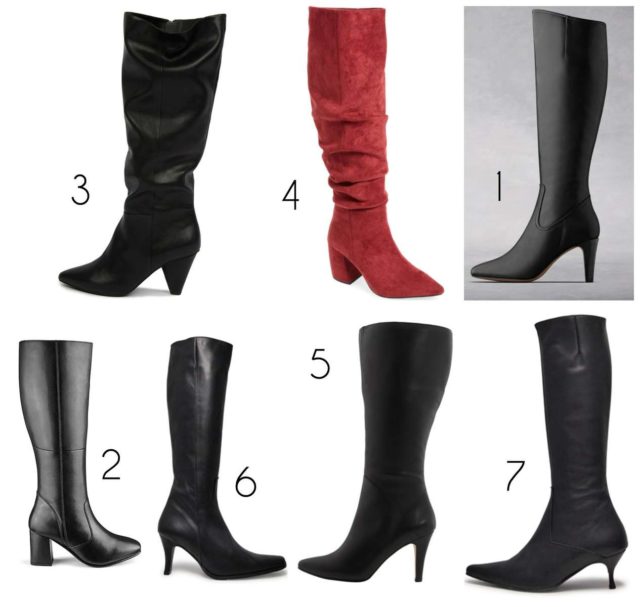 Wide Calf Boots for Petites
At 5'3" I know how it is shopping for wide calf boots when you're short. What is knee-high on some is mid-knee, and boots that may fit in the calves end up looking like pirate boots because they're a hair too tall going out where the leg goes in. While I have taken my boots to a cobbler to have the shaft tapered to custom fit my calves, there are also styles that are shorter, better flattering a petite leg.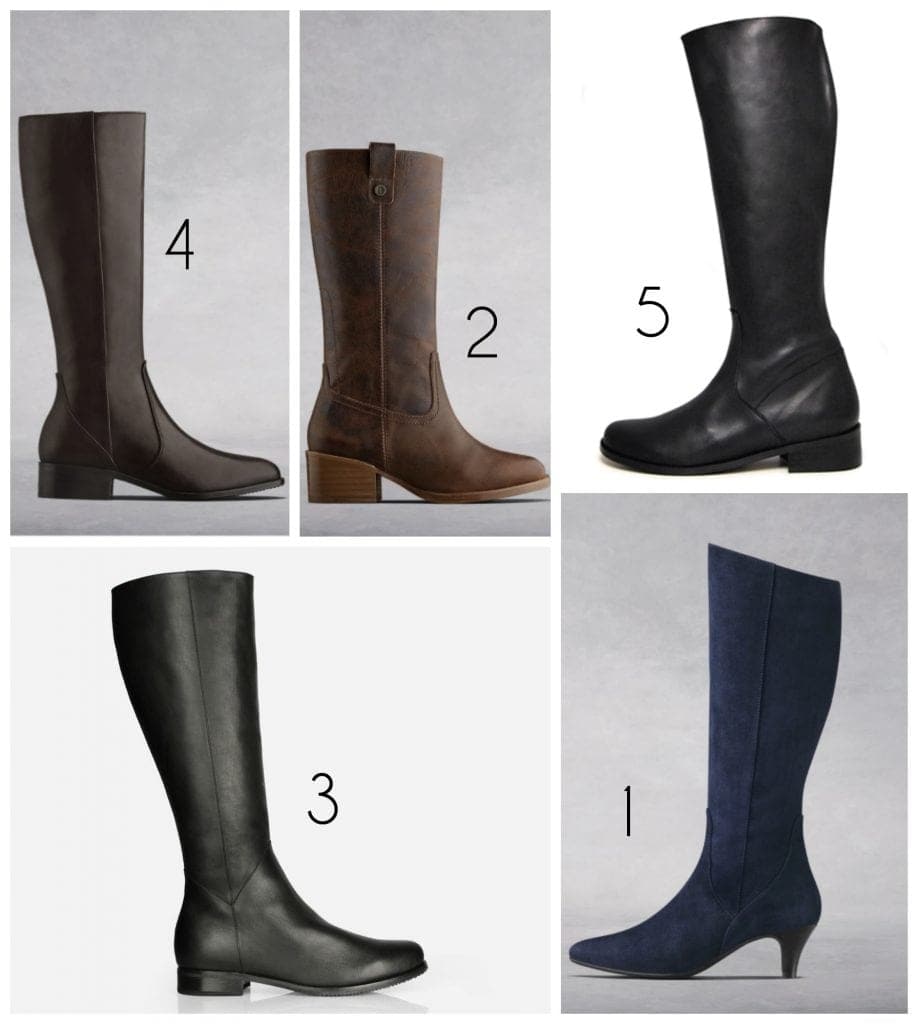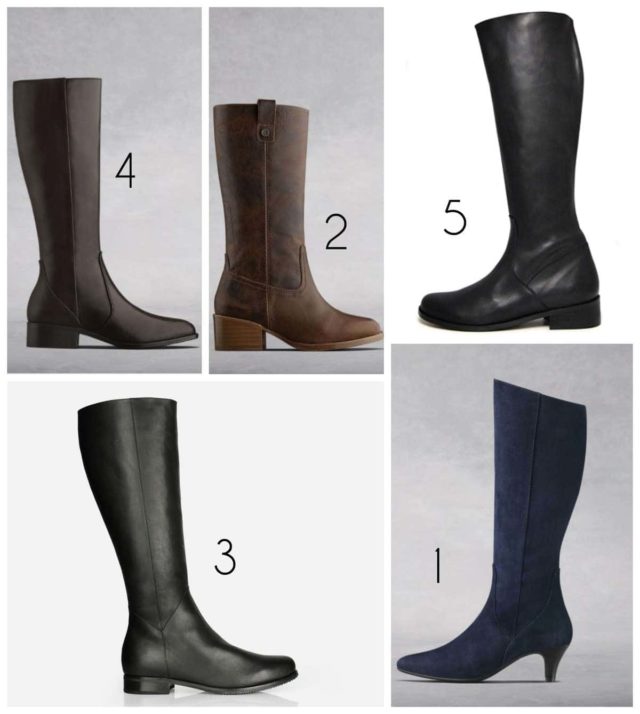 Wide Calf Riding Boots
The most classic boot, the riding boot. Whether it veers towards more equestrian or this season's return to the western boot, you can't go wrong with this style of footwear.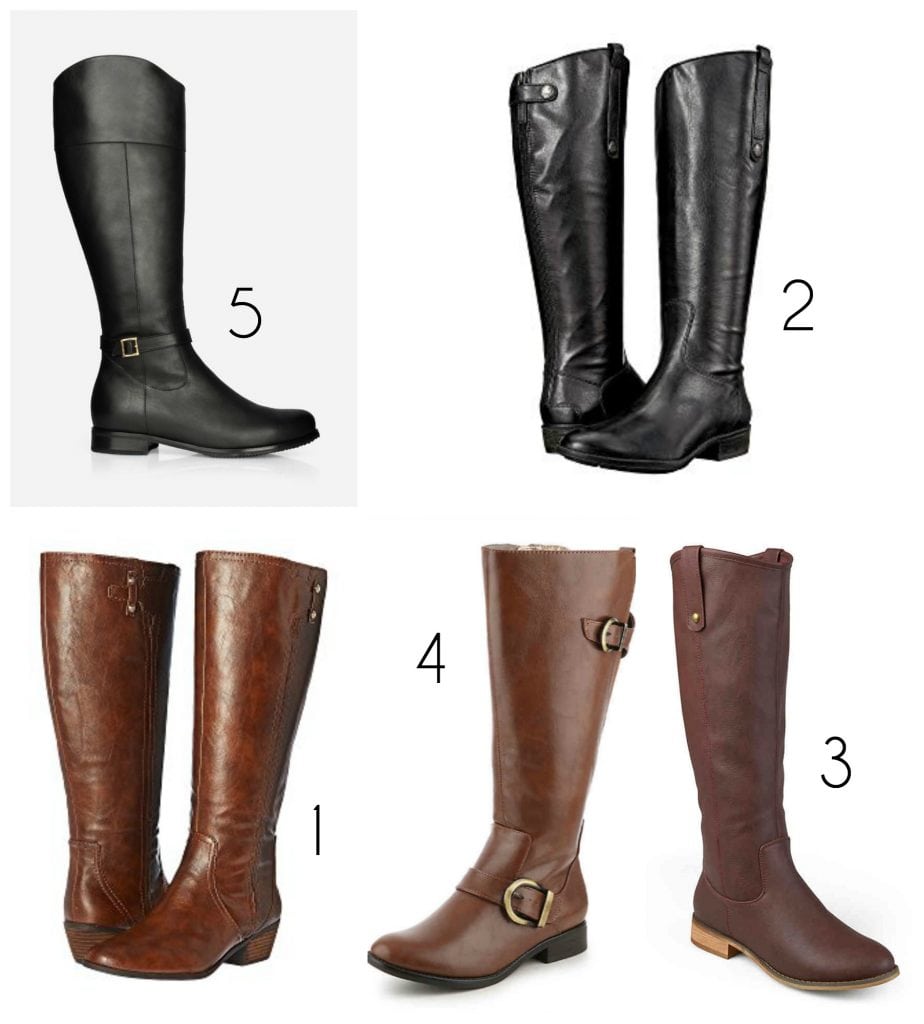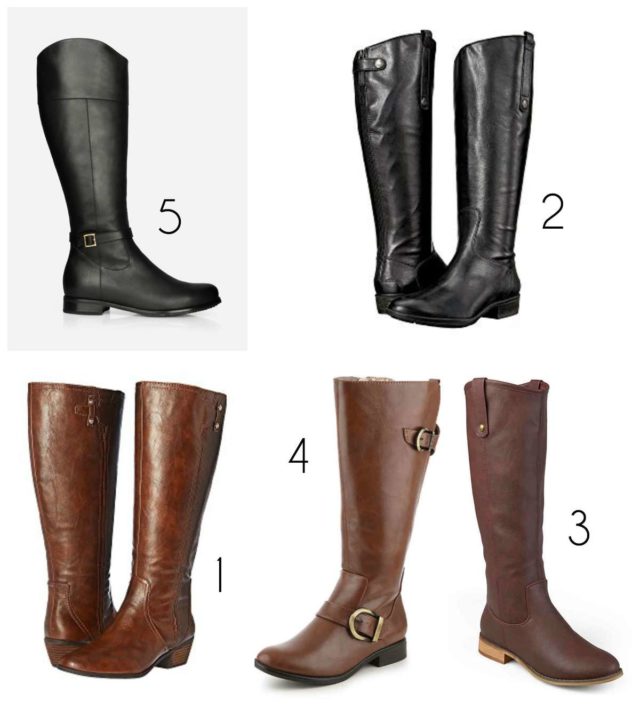 How to Measure Your Calf Size
When measuring your calf for wide calf boots, sit in a chair and place your foot flat on the ground. This will make your calf its largest. Measure both legs, no human is perfectly symmetrical and go with the larger size. Measure in multiple places on your legs too. Your best bet for an accurate measurement is using a flexible or fabric tape measure; if you do not have one use a piece of string or ribbon and then measure it against a ruler.
How to Measure Your Calf Height
I recommend having someone assist you with this to get the most accurate measurement. Again, sit in a chair and place your foot flat on the ground. Measure from the bottom of your foot, and go up along your ankle bone to the place you wish to have your boot. Measure both legs; often one leg is a different length from the other. Knee-high boots should be below the kneecap to ensure comfort when bending and walking.