This article may contain affiliate links; if you click on a shopping link and make a purchase I may receive a commission. As an Amazon Associate, I earn from qualifying purchases.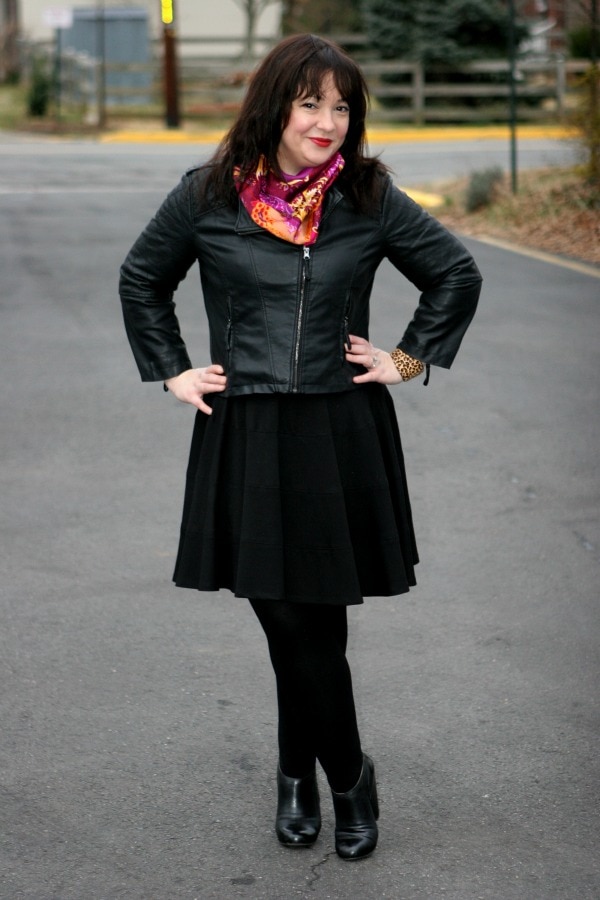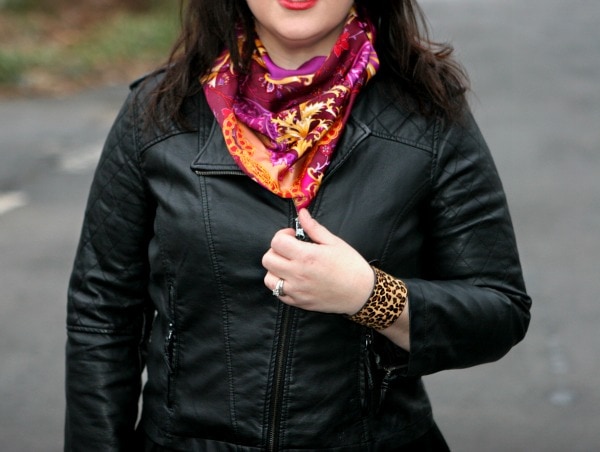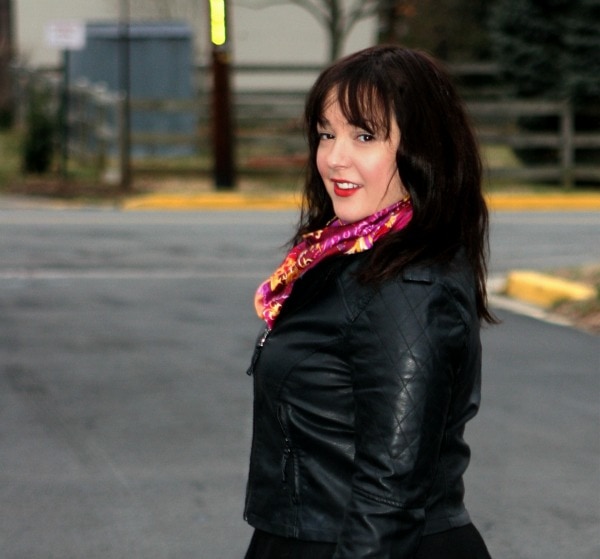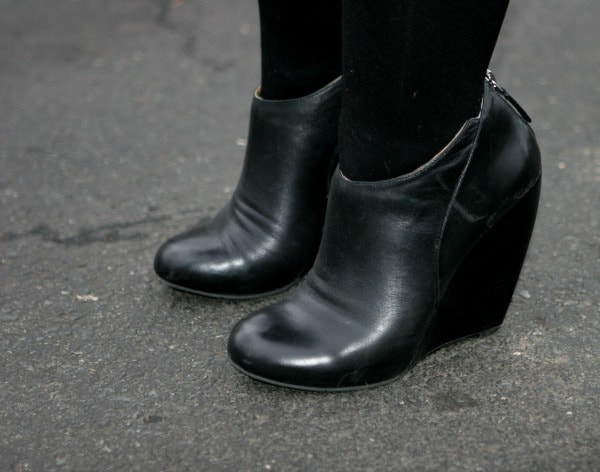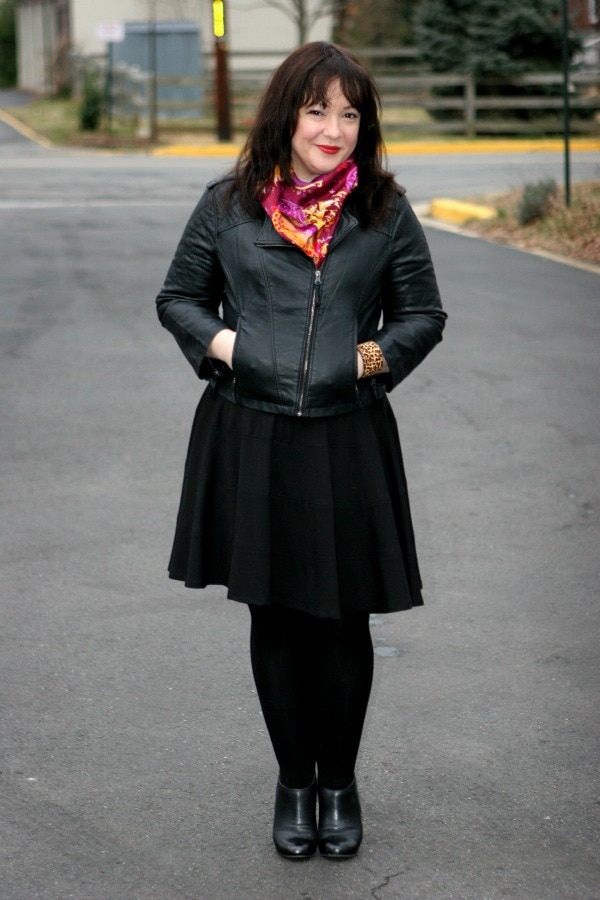 Last night we were supposed to get a lot of snow, so much my husband cancelled his yoga class for fear of having students drive home in such a mess. Not a single flake and today isn't even that cold. However, I planned this ensemble this weekend when trying to pull together cold weather ensembles that still have polish. While I could take off the biker jacket, I think it works with the ensemble even indoors, and I love the scarf peeking out of the collar!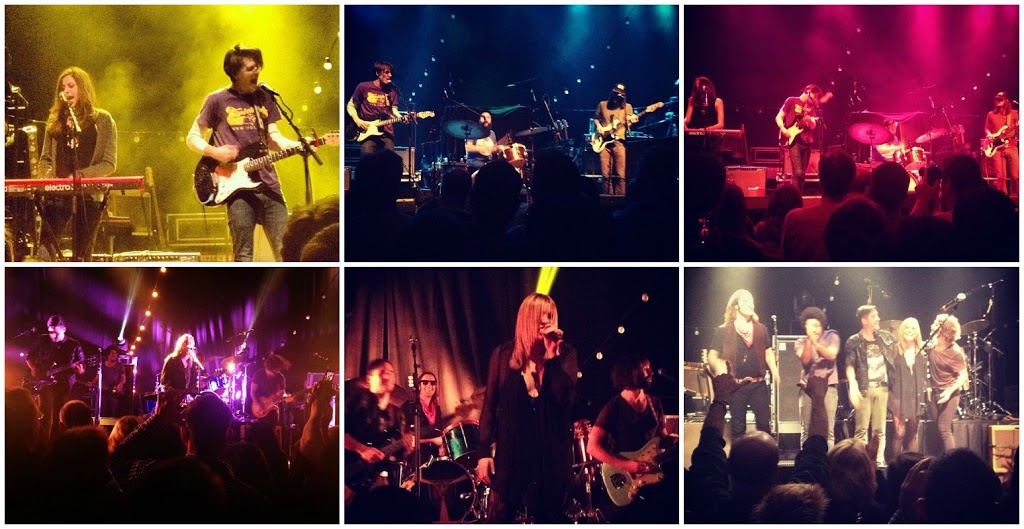 Saturday night, Karl and I had the pleasure of seeing Houndmouth and Grace Potter and the Nocturnals at Rams Head Live! in Baltimore. I love Grace, think this was my 6th or 7th time seeing her perform, and it was awesome to see Houndmouth live after months of just hearing their EP. I think this band is really going to go places and I will look back and say I saw them when! BTW, kudos to Grace Potter and the Nocturnals for ending their show Saturday night with a cover of Seven Nation Army, and I heard they opened their show in Baltimore last night with that song. Talk about a professional, to cater to Ravens Town!
Follow Me | Twitter | Facebook