No pictures for today. Sorry, was running late today.
I am wearing the orange, brown and purple print dress from Talbots that I wore the other week, same shoes. I am wearing my 6 gold bangles from Ralph Lauren, small gold hoops from Ann Taylor and a gold necklace from J. Crew. Hair is curly today, makeup is pretty basic.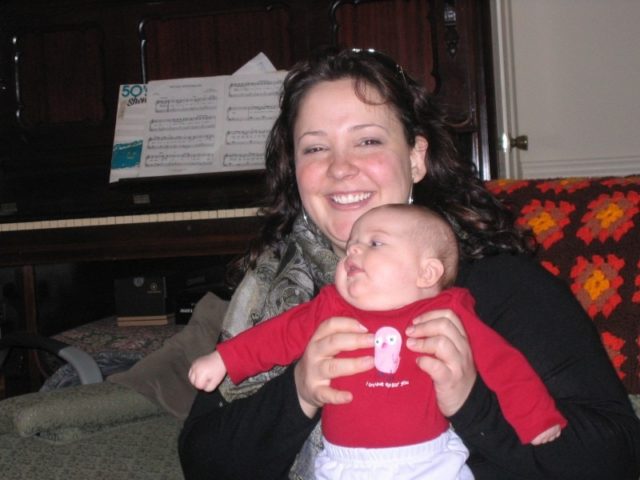 To compensate, here is a picture of me with Little Miss E from a couple weeks ago when my mom babysat Emerson the whole day. This is when I came to pick her up that evening.
Good example of how my hair and makeup look after a long day at work and commuting on the Metro…
…and yes, another outfit combination put together by my wonderful, smart, sweet and sexy yet baby fashion-clueless husband. "Red and lavender go together… you need red to make purple, doesn't that mean they coordinate?" Ah, who cares, she's cute and comfortable (and the socks were green BTW…)