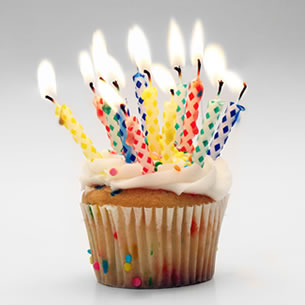 I turned 30 a couple of years ago, and that date was not as much frightening as it was eye-opening. I was never one of those women who made a list of what she hoped to accomplish by a certain date, I have worked hard and let life take me where it wants to when it wants to.
However when I turned 30, I realized I was an actual GROWN UP. No longer could I party until 3am and still survive work the next day. No longer could I live off vodka tonics and Slim Fast bars and have energy and a decent waistline. The concept of disposable clothing from low-price retailers seemed to be stupid when I was shopping for furniture, cars, electronics.
And my skin… oh my skin was looking 30. 15 years of makeup, a decade of passing out before taking off my makeup and drinking more soda than water had taken its toll. My skin was suffering, and I felt guilty.
For at 30, I realized that you can be fired from a job, your house can be burned down, your spouse can leave you but you will always have your body. Fashions come and go, but great skin is always the best accessory. So starting on my 30th birthday and every year since, I have decided to forgo the fatty dinner, the late night of cocktails or even the pedicure and frappucino date with my best girlfriend for a present for my body.
My body, who made it through the flu, bounced back after a horrible sunburn after high school graduation, has stretched and receded with my weight gains and losses. My body that has become stronger and more flexible with yoga; that has healed miraculously well from injuries, lived through bad dye jobs, fake tans, crash diets and car accidents; that gets me from Point A to Point B with relative ease; is beautiful not despite but because of its freckles, scars from life experiences and the not-so-perfect tattoo I got in college. My body, that works harder than any electronic in my home and spends more time with me than my husband. My body deserves a freaking award, let alone a present to celebrate our anniversary on this planet together.
For my 30th, I went through the product review issues of InStyle and Allure and made a list of items I would usually never purchase but always coveted. The eye cream that so-and-so uses, the blush that every makeup artist has in his train case, the must-have designer lipstick for the season, the styling cream that will make my locks like Gisele's. I spent as much as I would on an evening celebrating my best friend's birthday. Because come on, your body should be your best friend.
Each year I look forward to this new ritual; I plot out my purchase or spa treatment, I prep for the day with lots of water, sleep and babying of my face. I switch out the razor, my toothbrush and contacts for fresh ones in honor of the event. The night before my birthday I celebrate with a bubble bath and the best exfoliation and treatment of my skin known to man (and possible in my tiny bathroom). I empty out my linen closet, medicine cabinet and makeup case; wipe them down and replace items one-by-one, reassessing their importance in my life and tossing those that are not up to snuff.
Seems like… work? Maybe, but think what you would do to host your best friend's birthday in your home, what you go through to prepare for your wedding day, the effort you exude to prepare for a large holiday meal with plenty of guests. Why is it that we women will work our hands to the bone for the entertainment and comfort of others, and find ourselves having no time to properly care for ourselves?
A birthday is an accepted day to be considered "selfish." Take advantage of it by making it a day where you care for yourself. Love yourself, pamper yourself within your budget, and don't succumb to social events out of guilt (we all have done things we didn't want to do on our birthday for fear of looking ungrateful; how silly is that?).
My birthday is next week; I saved up all year for my present to myself (which I will be providing in a review within the week) and have informed all my loved ones that this weekend I will be playing it low-key, getting enough sleep, enough water, a clean face and night cream before bed and time to care for myself and thank my body for all it has gone through these 30-something years.