This article may contain affiliate links; if you click on a shopping link and make a purchase I may receive a commission. As an Amazon Associate, I earn from qualifying purchases. 
I have been loving the library at work. We have a couple tall bookcases in the kitchen on my floor of the office – coworkers drop off books they no longer want, take what looks interesting, bring it back when finished. Sometimes I know who dropped the books (like a coworker I think is fab came in last week with a big shopping bag and I couldn't wait to see her haul), some I wonder (hrm, who loves Debbie Macomber so much that there's freaking 20 of her books there? ), and sometimes there's a clue (plane flight ticket stub from the Deputy Director, receipt from a bookstore near one of the other offices, etc.). I think this collection is extra-special to me because I know a coworker read it, and I work with an amazing group of intelligent, curious, open-minded, well-traveled and well-read folks.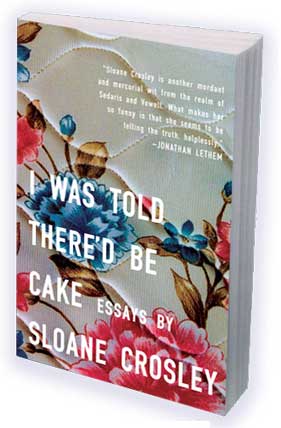 I recently finished, I Was Told There's Be Cake by Sloane Crosley. Crosely often writes for the NYT, and this book is a collection of essays about her life. Think Sedaris, but instead it's a Vegetarian Jewish recent college grad. Some of her pieces I found to be terrible cliché, others were well written, funny, and made me want to write more. Not a must-read at all, but I found it inspiration to get back to my journal writing and it was excellent Metro Commute reading (can stop when transferring trains or when at destination without feeling major pains of regret and longing).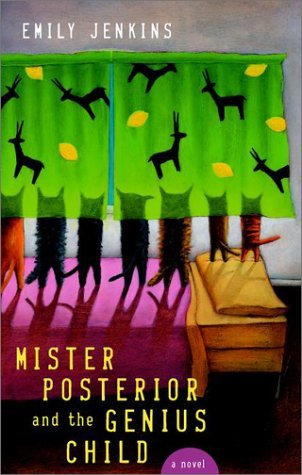 Right now I am reading Mister Posterior and the Genius Child
by Emily Jenkins. This story takes place from the point of view of an eight-year-old girl in Cambridge, Massachusetts. The more I read, the more I am interested in knowing how this story ends. I am on page 261, it ends on page 295 so I will be finished with the book before I finish my evening commute. I think the reason I like the book so well is that it really does feel like the voice of a child that age. I could see myself thinking and doing the same things at that age. The child isn't horribly abused, burdened, wide beyond her years like children who are the voice in many novels. It's hard to review for I am at a point where I really have no clue how this book will end. I have enjoyed the ride so far…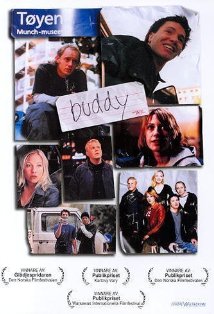 This weekend my husband and I saw the movie Buddy
. It's a Norwegian film with subtitles, and is currently available through the Sundance Channel on Comcast OnDemand. The protagonist Kristoffer (played by the uber cute Nicolai Cleve Broch – seriously Google Images him) is utterly charming, and we found this movie to be a great date movie that both hub and wife enjoyed.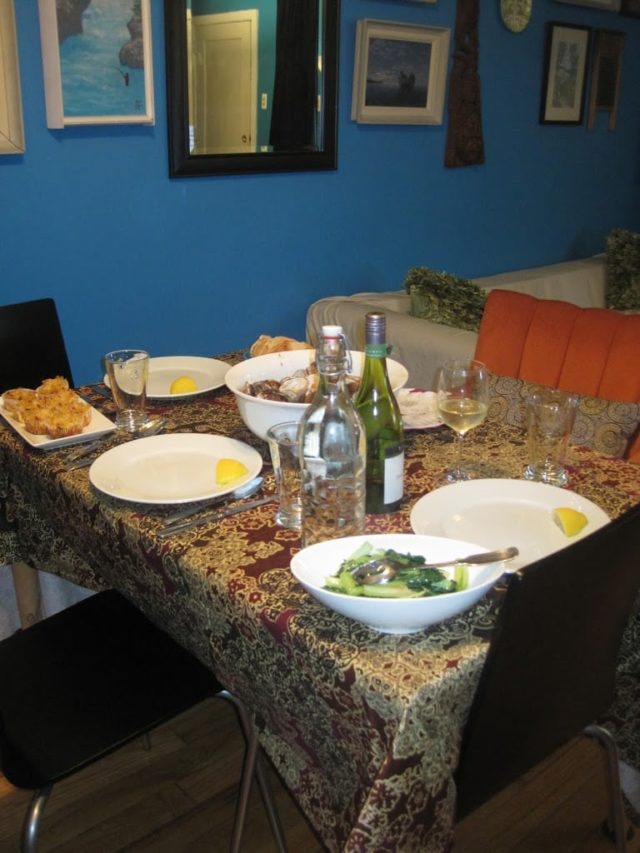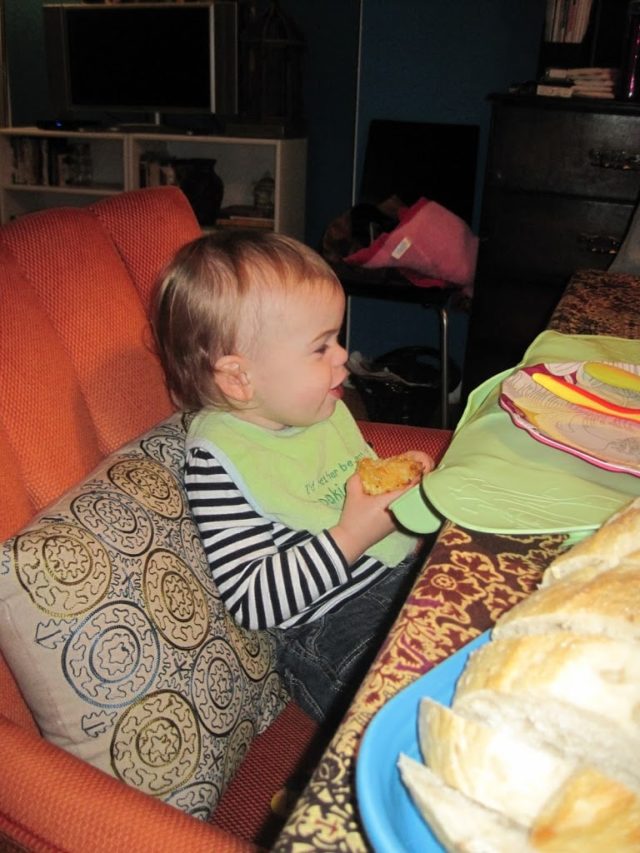 Saturday night we went to my sister's for dinner. She steamed clams, had sautéed some green (tasted and looked a bit like bok choy to me – oh the adventures of farmers market shopping!), crusty bread, wine, and these adorable macaroni and cheese cupcakes. We returned the favor last night when my husband slow cooked a roast from the farmer's market on the grill and paired it with biscuits and peas. I am so happy that she lives so close that we can have family dinners like this on a regular basis.
Sunday I volunteered at my community's baby and kid swap. What the event is, bring your old baby and kid stuff (clothes, shoes, toys, books, nursing equipment, maternity clothes, etc.) and take what you need. Whatever is left over at the end of the event is donated to charity. We have this event a couple times a year and I always volunteer because I think it is such a wonderful act. This time, we had a couple tables set up at the community farmers market. A lot of people who didn't donate came by and were shocked we were giving away things for free. A couple families were so excited, one woman with four children was tearing up and wanted to give a donation. I said her contribution was having me lug less stuff to a thrift store at the end of the day. I could see the clothes her kids were wearing seemed very worn and the older kids had pants and coats that were too short.
I brought a lot of clothes and shoes that Emerson had outgrown and weren't of sentimental value and not in any condition that I could sell on eBay (currently selling some of her like-new shoes on there to make fundage for new pairs). Lots of very nice stuff, all in good condition. In turn, I got some fantastic stuff for E – a pair of lavender snowpants, a couple cute dress/legging combos and some tops in 2T and 3T, two like-new fleece sleepers in 2T (she is currently wearing 18-24), a pair of gently worn Stride Rite Mary Janes, a rashguard shirt for this summer, a Vimse Imse swim diaper, and two wooden puzzle toys. My portion post-swap I gave to my neighbor who works at a DC public school – she says parents come and can't even afford diapers for their babies or shoes for their school-aged children. She was thrilled for the three lawn & leaf bags of leftovers, and I was thrilled to know they were going to people who will appreciate them.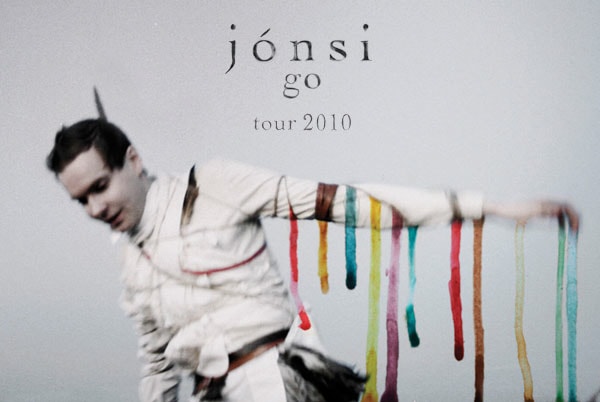 I won tickets to see Jonsi in concert at the 9:30 Club on Tuesday night. If anyone is interested, there are still tickets available for that night. I think it will be a fun show!
Tomorrow I am also meeting with a woman who is doing a project about fashion blogging, sponsored by Microsoft Research. Kinda cool, I am looking forward to it and reading the results once she is finished. I'll let you know how it goes!
Thursday I have the opportunity to check out the new Neiman Marcus Last Call Studio in Rockville, Maryland. They are having a press event that morning and the Grand Opening is the next day. I will be sure to come back and report all about it!
I can't believe we're already neck-deep into November. I don't even want to THINK about Christmas until I have had my fill of Thanksgiving turkey (yeah, decided, well told my mom I wouldn't go back to vegetarian or pescatarian until after the holidays) but it's hard not to. I have already gotten email requests from my mom for my Christmas list, and everyone wants to know what Emerson needs. We've decided to get Emerson a play kitchen because she is really loving her little pots and pans and pretends to drink tea all the time. I have decided to get the Kidkraft Retro kitchen
because it's not too gaudy and will fit in the corner of our dining room where we can see her from the living room or the kitchen. My mom has already bought her some new pots and pans and I have been scoping out fake food kits that don't include stuff like hamburgers and bacon.
I have already requested off the time between Christmas and New Years but don't think we'll have the money to go anywhere. However after this very busy and chaotic year, it will be nice to have a Staycation with my lovely family. And if it snows, well Emerson is now prepared with her new-ish lavender snow pants!