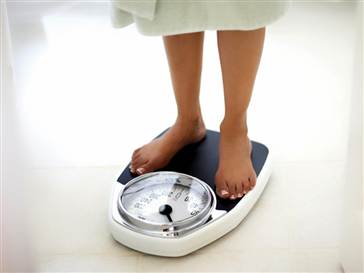 This week I removed 0.8 pounds.
I don't really see this as a victory, more like a wakeup call.
I missed the last two Weight Watchers meetings due to blogger and DC fashion events. I drank champagne, ate fries drizzled in truffle oil, had a couple steaks the past weeks with big glasses of red wine. I guess I should be happy I didn't gain, but almost all of last weekend was spent in the bathroom with a stomach bug.
I can't remove permanent weight by eating anything I want and then letting illness gut my gut. That's far too close to how I stayed as a size 4 my sophomore year of college.
So this week I am back on track. Eating far more vegetables, drinking mainly water, and trying to get in exercise. Yesterday I went for a walk with my husband and Emerson, we walked for three hours all around town, the lake, the woods. This morning I did sun salutations and crunches. Each morning I have been trying to do something, even if it's only ten girly pushups. At least it's more than nothing.
Work has been really busy, which means no lunch hours, long days, early mornings, a good 12 hours sitting on my rump staring at two computer screens. I forget my lunch, and end up dashing downstairs to the building's lobby gift shop for a Cup O Noodles and bag of Cheez Its. Ginormous coffee with breakfast, a Diet Coke at noon, and another coffee at 3pm to keep going. Get home and stuff my face with randoms from the fridge – leftover pasta, a slice of cheese, a handful of tortilla chips while I get Emerson's dinner ready. Next thing I know it's 9pm and I haven't eaten a proper dinner. So I end up until 11pm to be able to eat and properly digest though doing it in front of the television. Wake up between 4am and 6am and do it all over again. No wonder I don't have more success with the weight removal.
Mornings are the only time that are mine, and I need to be smart with it. The gym near me doesn't open until 6am which makes it a rushed work morning, but the weather is better so I can start walking. When it's raining or I don't have time, I always have time at least for three sun salutations. And though I have been awful with my lunches and late dinners, I have stuck to breakfast every morning – either oatmeal or eggbeaters with a slice of Laughing Cow on a light English muffin or whole wheat tortilla.
Yesterday I went to the market and bought some Lean Cuisines and Weight Watchers frozen meals. Not the best, but if I take them to work they are there when I can't leave my desk and are a smarter choice than ramen. I already brought some Weight Watchers bars (those minty chocolate ones they sell at the meetings are insane – like a brownie and a Girl Scouts Thin Mint cookie had a baby) so I have a PointsPlus-friendly treat ready for late afternoon. I also have some bags of microwave popcorn in my bag ready to take to work to replenish my snack stash I let lag.
I just have gotten so lazy with Weight Watchers. I don't track, I justify, I'll counteract a filthy dinner with no lunch. As my leader says, I am making my own plan. And I am not as smart as Weight Watchers, do I can't possibly be as successful with my plan as I would be if I stuck to the Weight Watchers plan.
The past two weekends I have dug around in my attic, looking for clothes that may fit again. Most of the clothes in the attic now fit, though much doesn't fit this new shape of body. And though they do fit, the sleeveless dresses and tops look dreadful. My armpits are flabby and strange from weight gain and loss and lack of muscle tone. My belly is firmer than it was this time last year, but still hangs down and is obvious in unlined trousers and sheath dresses. My legs have always been large, but they were firm. Not any more. I really need to care for this body, not just with diet but with exercise to keep it strong and healthy.
I keep saying I need to get back on track, but now I have the desire. Maybe it's the warmer weather, maybe it's knowing Bonnaroo is in less than two months (as well as swimsuit season). Whatever, I am embracing it and going to take advantage of it!
Follow Me | Twitter | Facebook