So this week I was flat – didn't lose, didn't gain. As that this was two weeks that included two Thanksgiving meals, lots of wine, and dinners out… I don't feel so bad about it. Also there was hardly any exercise.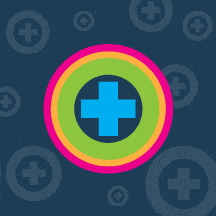 This week they informed us that Weight Watchers changed to PointsPlus. PointsPlus doesn't just create points based upon calories, fat, and fiber. Now they also consider protein and carbohydrates. No more little slider tool in the back of your tan book – you need to buy one of their PointsPlus calculators (in my meeting they are $5.95 until the New Year and then going up to $11.95), use their online eTools (requires subscription), or get the free app for your SmartPhone.
TONS of grumbles in the room when they stated this. While everyone was bitching about the change, I download the app on my Droid. Super simple, super easy to find, and free. I also bought a calculator, though I am really anti-purchasing WW-specific stuff.
In theory, PointsPlus is extremely appealing to me – everything I hated about Weight Watchers is now gone – the need to eat all these fake foods to stay in my points range. I went to the grocery store and checked out English muffins. I used to eat the Light/High Fiber muffins which are… fine but a bit tasteless. Well now the regular Thomas English muffins made with whole grain are the same points as all the low-fat, high-fiber, super-light, etc. versions. Fruit is now 0 points which I think is FANTASTIC – fruit has so many healthy benefits and satisfies my sweet tooth. I love that I can share a banana or apple with Emerson, or indulge in a whole tub of blueberries or raspberries this summer without guilt.
I now have 29 daily points. About 70% of our meeting attendees are at 29 points, the rest around 32 points. The sample woman in the marketing is a Lifetime member, a Leader, and is also at 29 points. This is just a bit more than what I already was allotted with the old program, while it's a drastic increase for my mom and other women in the room who are at a lower weight. I see it as having to be more creative with my food choices since with this new program, a lot of things have gone up in points (hello my standard breakfast oatmeal or English muffin).
The thing is, PointsPlus in the long run is healthier, and I think makes becoming a vegetarian or pescatarian more possible while still losing weight. A recent New York Times article quoted a blogger as saying PointsPlus is, "Weight Watchers meets Michael Pollan." And I love that fact. It takes away the bit of guilt I have had being on Weight Watchers. I can buy one type of food for everyone in my family, and eat healthy whole foods.
That being said I haven't fully committed to PointsPlus just yet. It's hard – I used to go to the market or a restaurant and just choose that which was low fat and high fiber and then get home and figure out the points. I knew what sort of foods to buy – the lunchtime Lean Cuisines
, the Laughing Cow cheese
, the wood-like English muffins
or bagel thins
, stockpiles of frozen veggies, whatever fresh veggies that were in season, and the ever-present bottle of spray fake butter. Now… I need to kill the battery on my SmartPhone walking around figuring out Points for items. Can I eat garbanzo beans? Is the Ronzoni pasta now better than the Barilla? How much is creamer for my coffee? I haven't had the time yet so I have been eating pretty much like I did before.
Thursday night was leftovers, so I had a can of Progresso 1 pt soup
(actually 2 if you consume the whole can which anyone does, and I didn't check to see the PointsPlus value), some steamed broccoli with garlic and crushed red pepper, and half of a tuna filet from a previous meal. Friday during the day I hardly ate anything because I have been feeling ill – think I had oatmeal and a cup of low-fat banana yogurt and a half of a banana chopped into it. Friday night we steamed shrimp and had it with a big salad of lettuce, spinach, tomatoes, peppers, carrots, red onion, and then a bit of blue cheese and walnuts sprinkled on top. Yesterday I went to a holiday party and scarfed down more crudités than anything else because I really didn't know Points and wanted to enjoy a couple glasses of Cava. Today I plan on really reading up, getting to understand PointsPlus and learn my new arsenal of easy foods I know I can rely on.
How are you guys doing with PointsPlus? Are you making the switch? Any tips you would like to share?