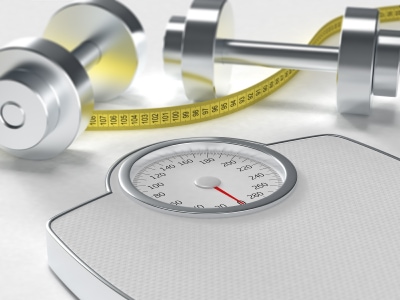 It is getting progressively harder to find time for Thursday night Weight Watchers meetings. Work has really ramped up; I already have to leave by 5:15 on Mondays and Tuesdays to be on Emerson Detail since my husband teaches those evenings. I end up staying late on Wednesdays, Thursdays, and many Fridays to catch up. Also it seems every blogger event and concert I want to attend is on a Thursday night.
I want to look for a meeting at a different time… but I don't know of any time that would be better. Life is just so darn crazy right now. I am typing this at 8:30am while Emerson eats oatmeal and watches a movie; I have the dishwasher, dryer, and washing machine going, have already cleaned a bathroom and the kitchen. We're leaving in three hours for a cousin's son's 6th birthday in Towson. As soon as we get home, my husband is heading to a concert. Tomorrow I am hosting a CAbi party and between the end of this birthday party and 2pm tomorrow I need to clean my house, go to the grocery store, figure out food for the party and write an article. This is my life in a nutshell, and I am not sure there is any time better than Thursday nights for Weight Watchers.
I rant and I whine, and then this was the quote posted at this week's meeting:
You will never find time for anything. If you want time, you must make time.
Work won't always be this hectic, I just need to plug through. And I need to make time for Weight Watchers, and my health.
In this week's meeting we were to write down our typical day. What time we get up, go to work, eat lunch, etc.
5:30 – Hit snooze a couple times, put in contacts, floss, brush, take shower
6:00 – Go downstairs, let out dogs, eat oatmeal and a piece of fruit, drink 22oz. water while checking email and possibly watching something on the DVR. Sometimes I get inspired and do an exercise video, crunches, or sun salutations. More often than not I don't.
7:00 – Head back upstairs – do hair and makeup
7:30 – Get Emerson dressed if my husband hasn't already
7:45 – Get Emerson in the car, take outfit photos
8:00 – Get to Metro, use commute to read The Express or a book
8:45 – Arrive at office. Fill water bottle, get cup of coffee, begin checking email
9:00 – 5:15 – The day varies. Sometimes I get a lunch, more often than not I eat at my desk during a conference call or webinar (or while updating my blog).
5:20 – Get to the Metro to head home. Use commute to read
6:00 – Husband picks me up from the Metro
6:10 – Husband goes and takes a shower, I get Emerson's dinner ready and feed her dinner while checking the mail, doing laundry, washing dishes or some other task
6:45 – Hang out with Emerson. If it's nice out, we go outside to play, if not we'll hang out in the living room. Sometimes I have so much to do, it ends up being Emerson plays alone while I get chores done.
7:45 – Bath and bedtime for Emerson
8:15 – Begin making dinner
9:00 – Eat dinner with husband, more often than not at the coffee table while watching TV
10:00 – Go upstairs to get ready for bed
11:00 – Lights out
We're supposed to look at our schedule and see times where we can exercise or be more healthy. I can see right away that I can use my hour in the morning to actually exercise rather than watch TV (I can also stop hitting snooze and have more time). Many in the meeting said they use their lunch hour to walk, but I really don't get lunch hours but just a couple times a month (and then I have to use it for errands). I have gotten better and bought a bunch of frozen meals and stocked the work freezer so I don't grab a cup-a-noodles or Au Bon Pain when rushed for time. I also have healthy snacks in my desk for that same purpose.
As Emerson gets older, and as this new work project settles in, I will have more space in my schedule, more opportunities to make time. But for now, I am trying to do my best with what I have.
And this week I removed 1.2 pounds. So since my last Weight Watchers update, I can now fit my wedding band, wore a pair of size 10 jeans, and now officially weigh less than I did before I got pregnant!
It's funny, before I got pregnant I was doing yoga twice a week, kigong twice a week, and hitting the gym from time to time. I was in far better shape, but wore the same size and was the same weight. I just think, if I MAKE the time for more exercise… imagine how much slimmer I would look and how much better clothes would fit me!
So the goal is to figure out how to make more time for me, my health, and my future. I feel I have the food under control (not really tracking on a daily basis, but creating systems so that I have easy access to WW-friendly meals and snacks), now it's time for the exercise.
And for those who don't attend Weight Watchers meetings, there was a fabulous recipe in this week's Weekly I wanted to share. We're totally making it this week!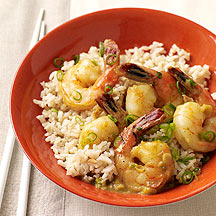 Coconut Curry Shrimp
8 PointsPlus per serving
Prep – 10 minutes, cook – 8 minutes
Serves 4
2 sprays cooking spray
2 tsp olive oil
1 tbsp mild (or hot) curry powder, to taste
½ tsp table salt
3 medium scallions, thinly sliced, green and white parts separated
½ cup light coconut milk
1 lb. large shrimp, shelled and deveined
3 cups cooked brown rice
Coat a medium to large skillet with cooking spray; add oil and set over medium heat.  When heated, add curry powder and salt; cook, stirring constantly, until curry is fragrant, about 1 minute.  Add white parts of scallions; cook, stirring occasionally, about 2 minutes more. Add coconut milk, stir to blend. Add shrimp; cook, stirring occasionally, until shrimp turn pink, about 4 to 5 minutes. Sprinkle with green parts of scallions; serve. Yields about about 5 to 6 shrimp, ¾ cup rice, and 1 to 2 tablespoons sauce per serving.
Notes: Add cilantro, hot peppers, or tomatoes for a completely different twist. Service this recipe with fresh pineapple, mango or papaya to cut the spice (will affect PointsPlus value).
Interesting fact: ½ cup of light coconut milk is 2 PointsPlus, while ½ cup of regular coconut milk is 7 PointsPlus.
How have you all been doing? What have been your setbacks, and what are your recent accomplishments?
Follow Me | Twitter | Facebook