This article may contain affiliate links; if you click on a shopping link and make a purchase I may receive a commission. As an Amazon Associate, I earn from qualifying purchases.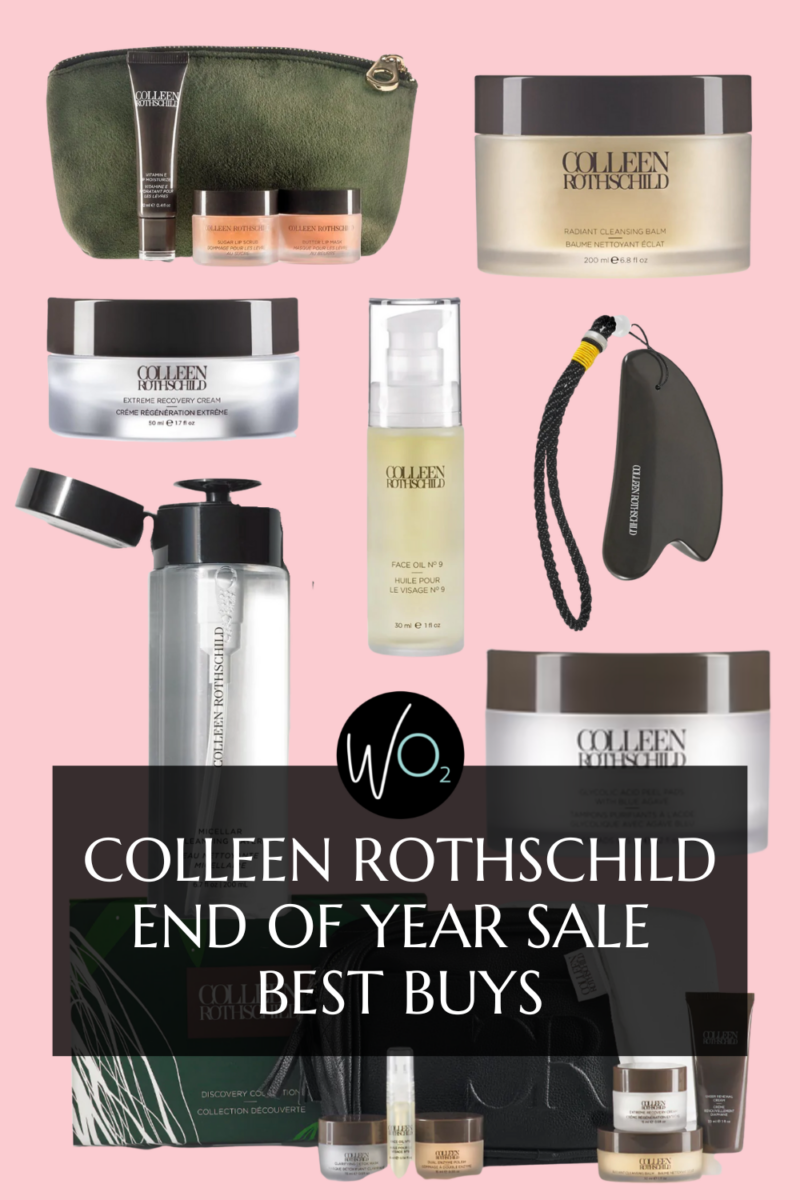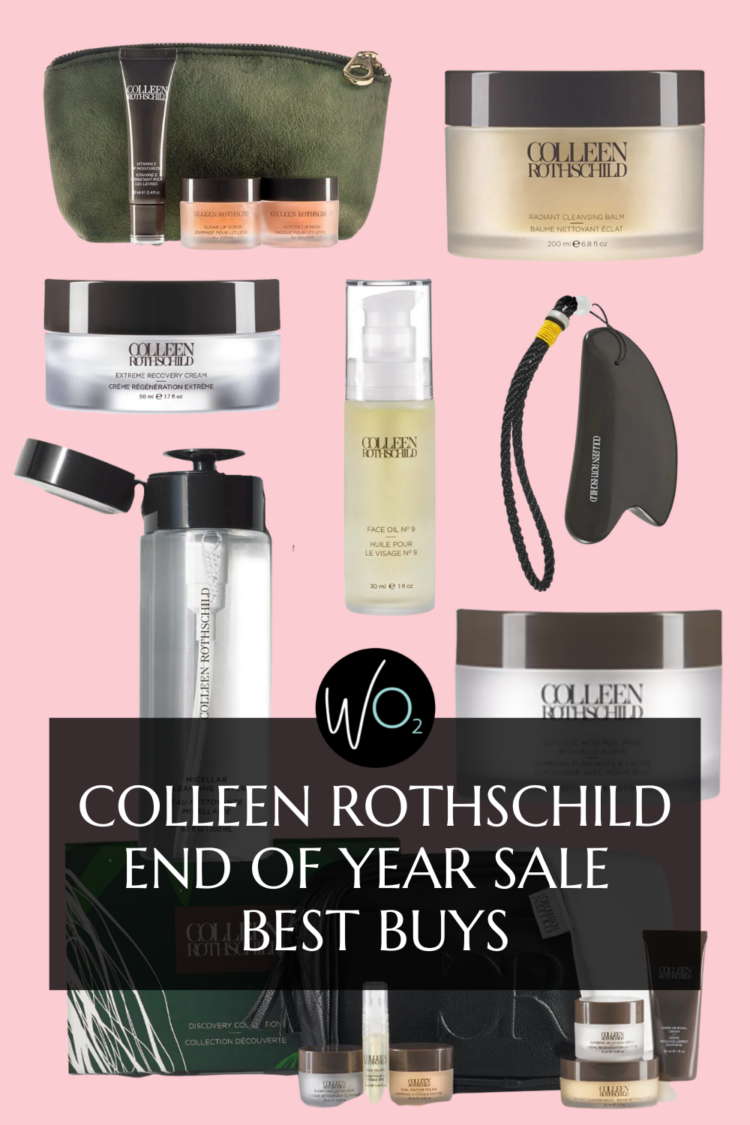 Did you get everything you wanted out of the holidays? Feeling a bit overextended and exhausted? You've taken care of everyone and everything else, it's now time to care for yourself. I wish you much R&R before the New Year and Real Life resume, and I know I personally like to take this time to care for my skin and body. The Colleen Rothschild Beauty End of Year Sale is here to help you do just that for less.
This post is sponsored by Colleen Rothschild
The Colleen Rothschild End of Year Sale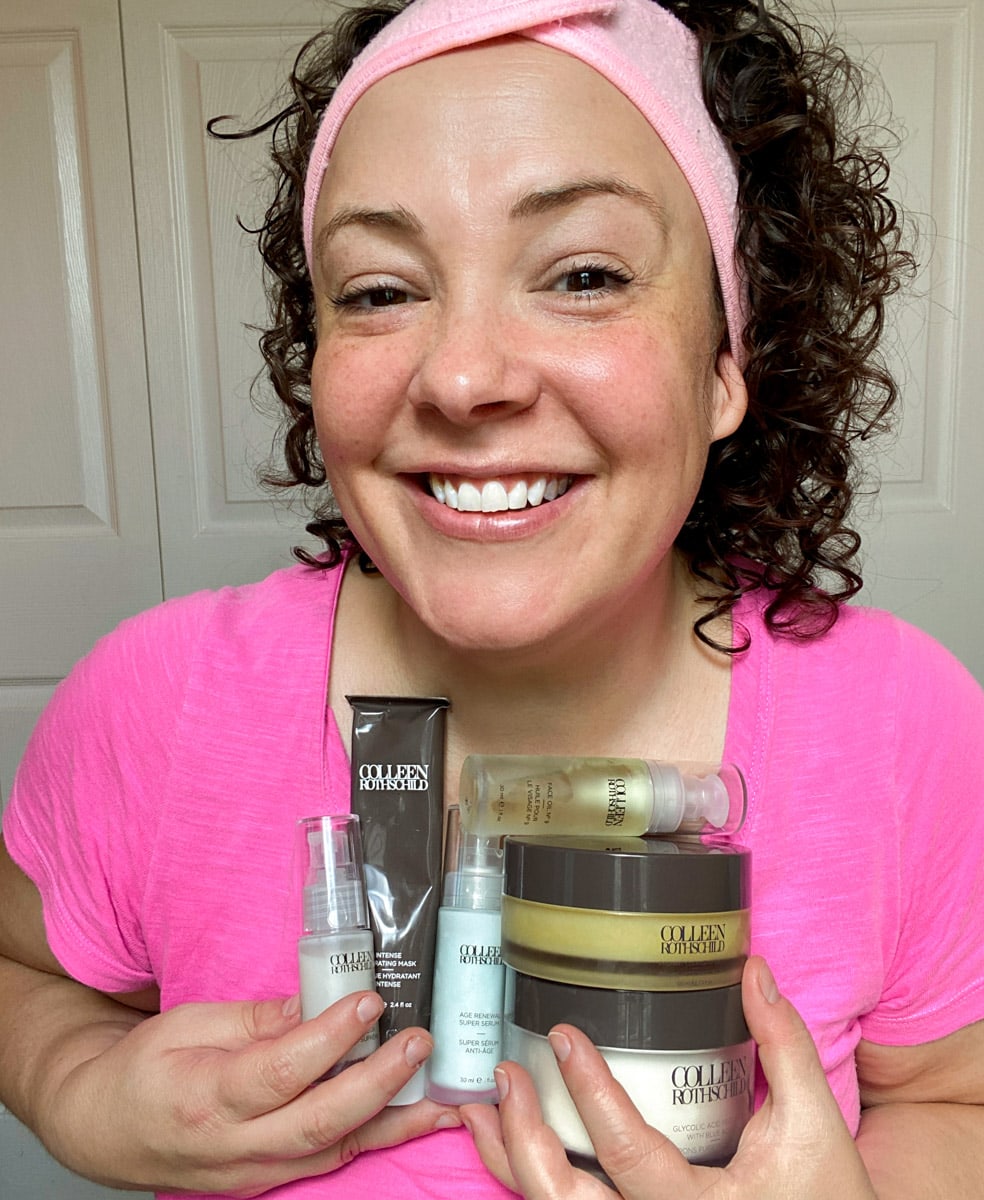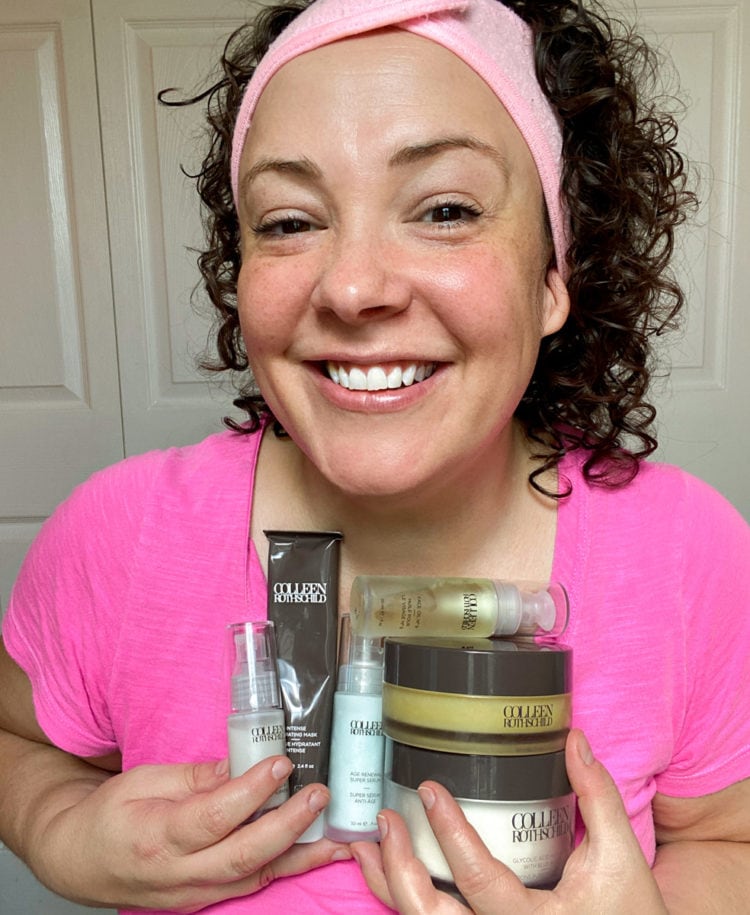 You all know I am a big fan of Colleen Rothschild Beauty. I have used this luxe skincare line since 2016 and my skin has benefitted from it. At this time in my life (47, will be 48 at the end of January) I am over trying to reverse time, look younger than myself, or look like anyone other than me. But I want my skin to feel great and look great. I have learned that caring for my skin makes it more resilient, less sensitive, have a more even tone, and I feel more confident. I find Colleen Rothschild products help me achieve happy skin which means great-looking skin.
The Colleen Rothschild End of Year Sale lets you choose your own skincare (or bodycare, haircare, or eye makeup) adventure. Through December 31st, you will save 15% on one item with promo code END15, 20% on two products with code END20, and a whopping 25% off three or more items with promo code END25.
This is a great way to get the things that may not have been under the tree for you, things you ran out of and didn't budget for this season, or things that have caught your eye and now you have the breathing room to peruse the Colleen Rothschild site and treat yourself.
If you're not sure what products to get from Colleen Rothschild, the company made a handy page where all my favorites are listed. Also here is a link to all my posts over the past several years where I have reviewed Colleen Rothschild beauty.
What to Buy at the Colleen Rothschild End of Year Sale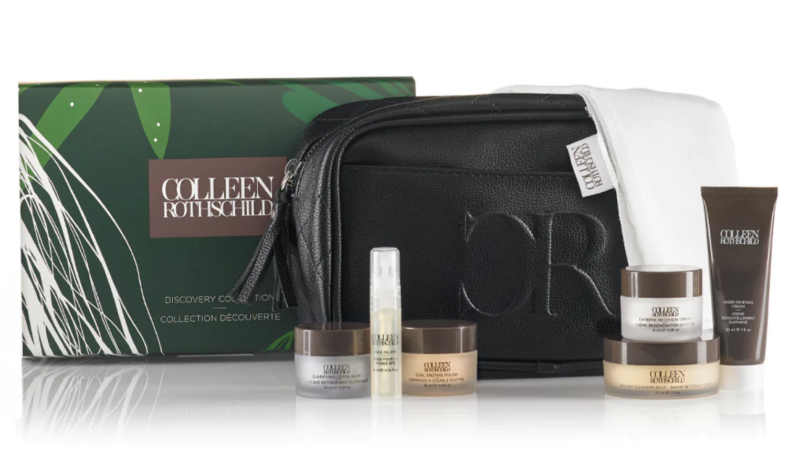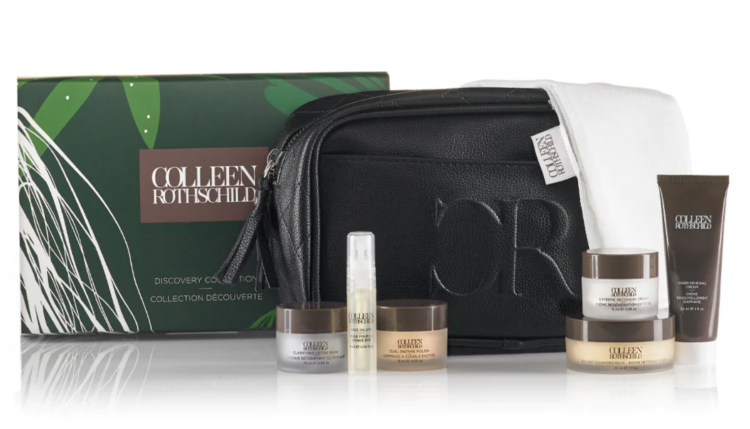 If it's still in stock (because it sells out so fast), I can't recommend the Discovery Collection enough. You get this chic little cosmetic bag (I use mine all the time) and in it are six of Colleen Rothschild's bestsellers in TSA-friendly sizes plus a muslin cloth for removing the face cleanser. And from those six products, five of the bottles are refillable and well-designed to stay sealed even in checked luggage.
I first got this kit to try new products, but now I love it because it resides in my toiletries kit at the ready for my next getaway, providing just the right amount of product for a few days away. You get a cleanser, a scrub, a mask, a great lightweight day moisturizer, a heavier (but not greasy) moisturizer, and a face oil. All fab products I have used and loved.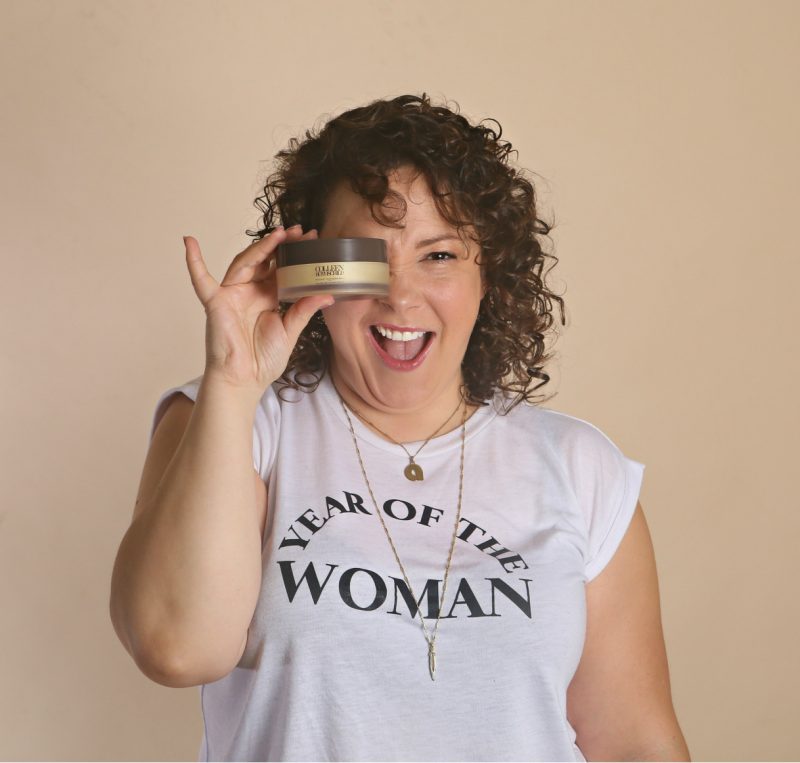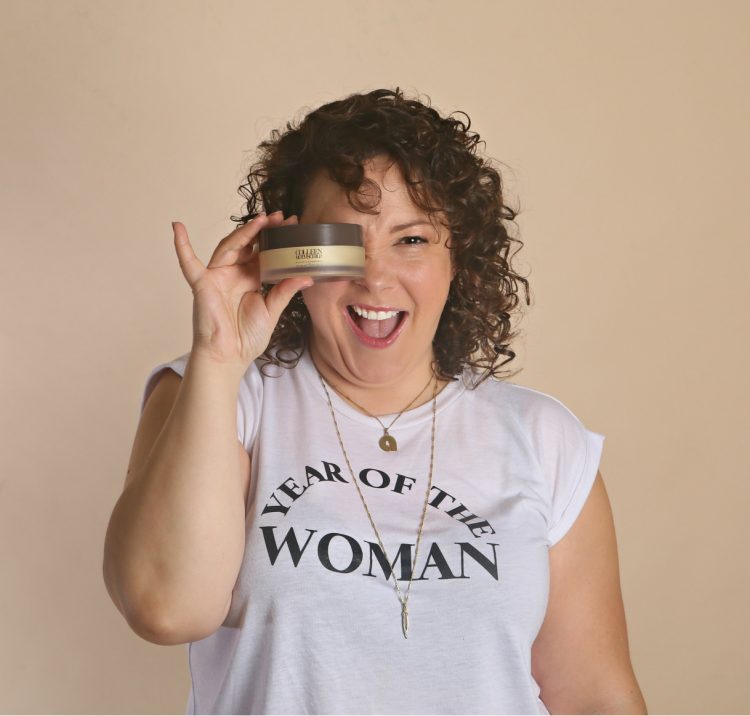 I have raved so much about the Radiant Cleansing Balm I must sound like a broken record, but I am sitting with a tight but oiled face typing this because I used my daughter's face wash in the shower instead of this cleanser. I applied Colleen Rothschild Extreme Recovery Cream after, but it wasn't enough and I still felt tight and dry so I added Face Oil No.9 which is a combo I usually do at bedtime. It just proves how the Radiant Cleansing Balm helps not just clean my face but balance it, especially in the cold dry winter.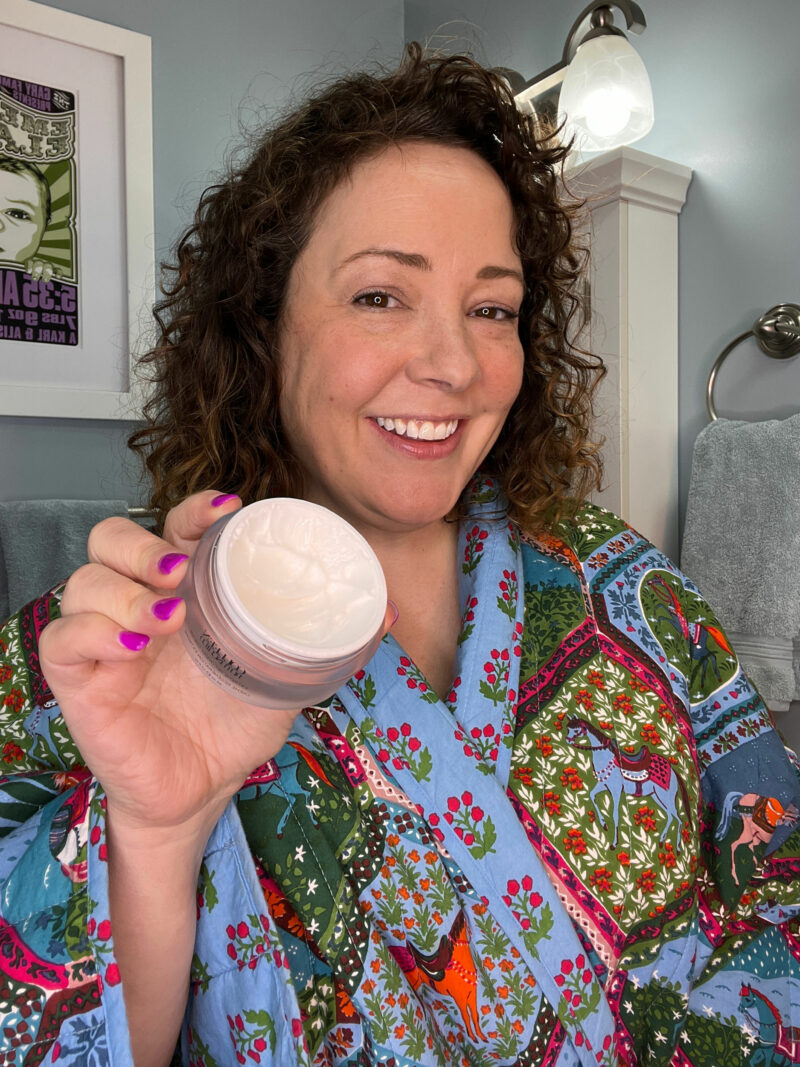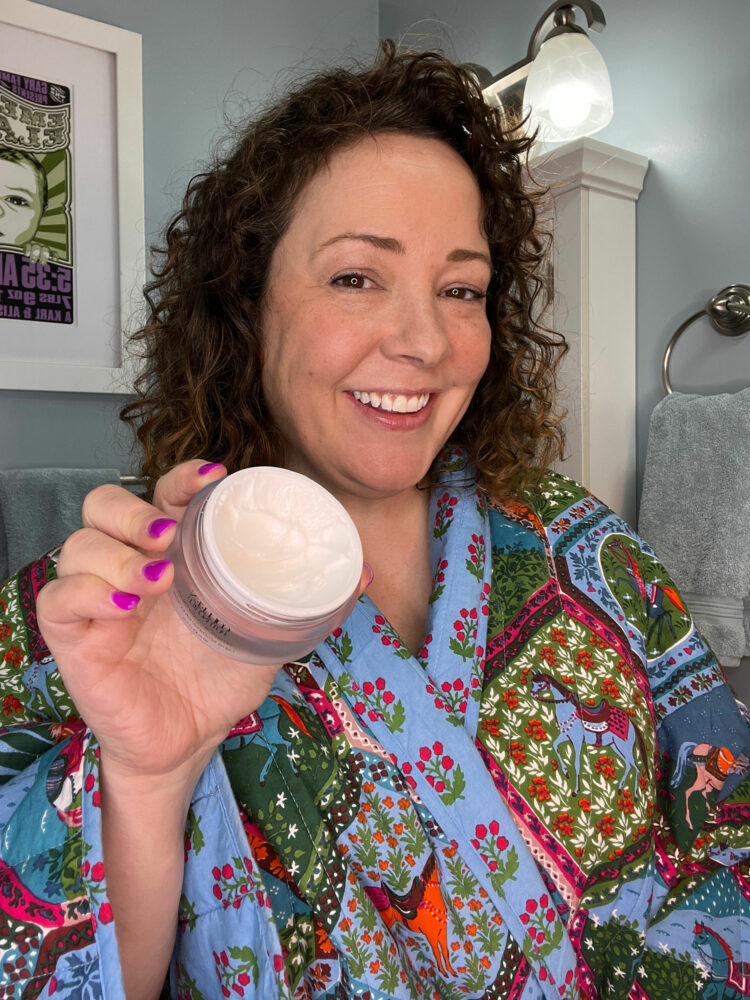 Speaking of the Extreme Recovery Cream, I am so psyched Colleen Rothschild now offers a jumbo size! I love this moisturizer year-round. In the winter, it becomes my day cream as well as using it before bed. It absorbs so beautifully but is incredibly hydrating and not greasy. I have a lot of skincare brands in my DMs and inbox offering great night creams and I usually pass because, for me, none can compare to Extreme Recovery Cream.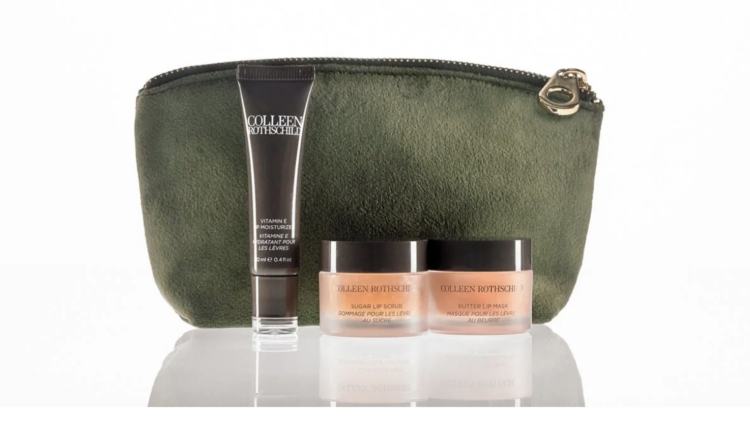 Colleen Rothschild sent me their Kiss & Tell Lip Care Trio and I love it so much. The three products come in a really lovely green velvet bag that is now my bag in my purse to carry lip balm, eye drops, flossers, safety pins, and the like.
The Vitamin E Lip Moisturizer is so good I now have it on my Peloton bike to be my bike lip balm (I know I am not the only one who needs moisturized lips and a long-lasting lip balm to have a great workout). The Butter Lip Mask is on my bedside table and I apply it every night before bed. The Sugar Lip Scrub was great… until my daughter stole it and she is obsessed and says it gives her the softest smoothest lips!
And in my last Colleen Rothschild blog post, I mentioned how I use Face Oil No.9 and this Gua Sha tool to help with jaw tension. A few asked how I use it and I made a Reel video on Instagram showing my method. As for pressure, do what feels comfortable. As with dry brushing, you may start light and as you become familiar with the process, you may add some pressure, knowing your limits. You don't need to bruise yourself to experience results!
Colleen Rothschild Promo Code
While the Colleen Rothschild End of Year Sale has specific promo codes to save on your purchase, when there isn't a specific event going on, you can always save 20% at Colleen Rothschild with my personal promo code!
Use OXYGEN20 to save 20% off at Colleen Rothschild at any time. This cannot be stacked with any other promo codes. At this time there is no expiration date on this Colleen Rothschild promo code, and 20% off is pretty sweet!
Have you tried Colleen Rothschild Beauty? What are your favorite products?