This article may contain affiliate links; if you click on a shopping link and make a purchase I may receive a commission. As an Amazon Associate, I earn from qualifying purchases.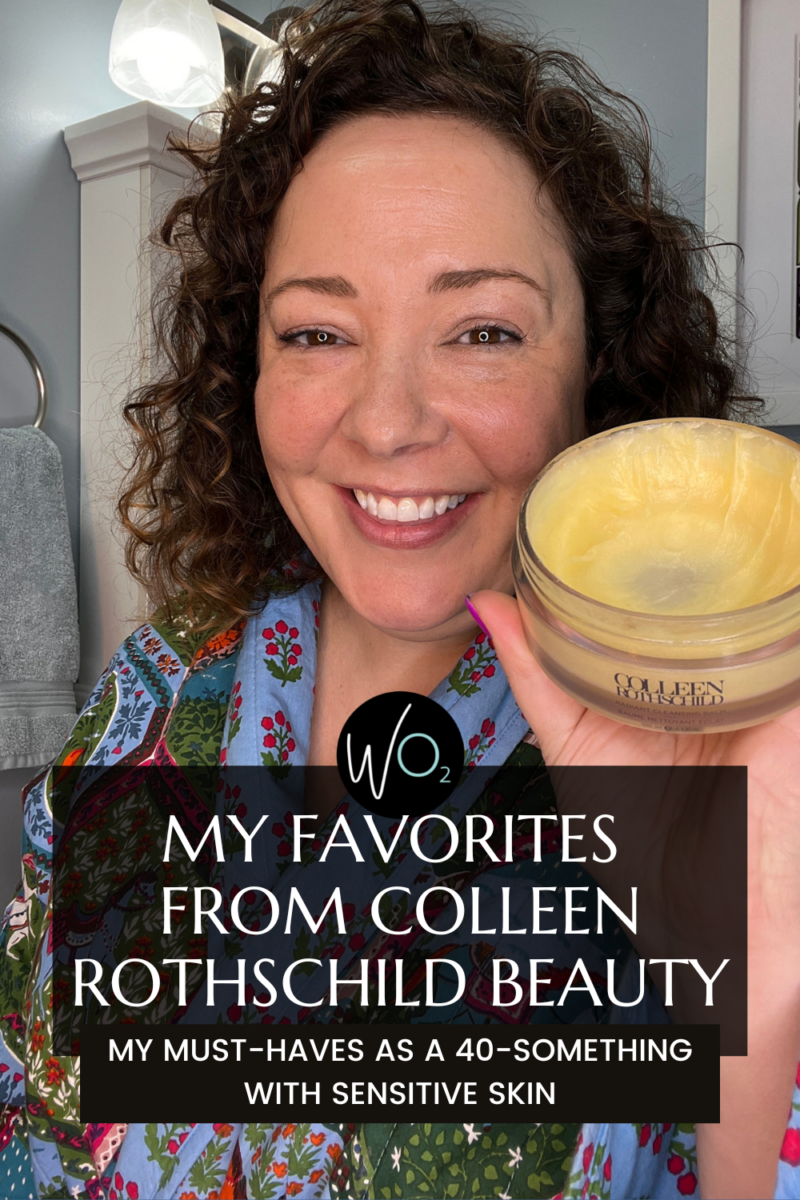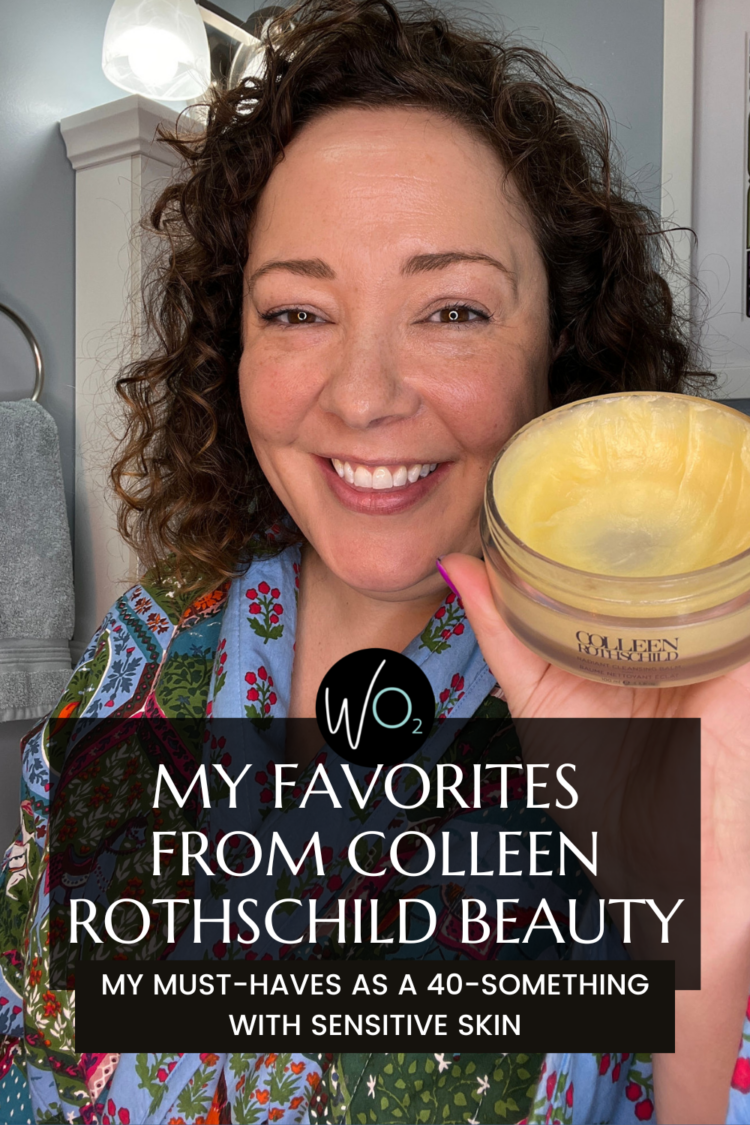 I have been a fan of Colleen Rothschild beauty since 2016, when I first tried the skincare brand's Radiant Cleansing Balm. Colleen Rothschild's Cyber Week Sale is here; as a fan of the brand that has now used most of the products in the line, here are my picks for the best Colleen Rothschild Beauty products.
This post is sponsored by Colleen Rothschild.
How I Became a Colleen Rothschild Beauty Fan
All my adult life, I had combination skin that got very oily in the T-Zone and so dry on the cheeks and under my nose that my skin would crack and flake. I'd get zits around my mouth that time of the month and the occasional monster whitehead that would take weeks to finally disappear.
I tried cleansers recommended by my dermatologist, cleansers that won beauty awards, cleansers that fellow influencers considered holy grail, cleansers that had cult followings. Soap-free, sulfate-free, oil-based, oil-free, non-lather, for sensitive skin, for dry skin, for combination skin… you name it I likely tried it. Some irritated my eyes, some left a film requiring a second product to remove, some hardly took off makeup and needed a prior cleanser to get it all off, and some seemed fine enough though often irritated my eyes.
The Colleen Rothschild Radiant Cleansing Balm seemed weird when I first tried it – it's a solid oil cleanser in a jar. apply a bit to dry skin and massage gently into the skin. I couldn't believe how it dissolved makeup, oil, everything and it all removed without drying or effort onto the wet muslin cloth that came with the cleanser.
After raving about this cleanser, several asked me if I tried other oil cleansers and how Colleen Rothschild compared. So I began trying them, and over the past few years have tried several of the most popular and highest rated. To me, they weren't as great. They left a greasy film, they didn't clean off as much, and most of them irritated my eyes.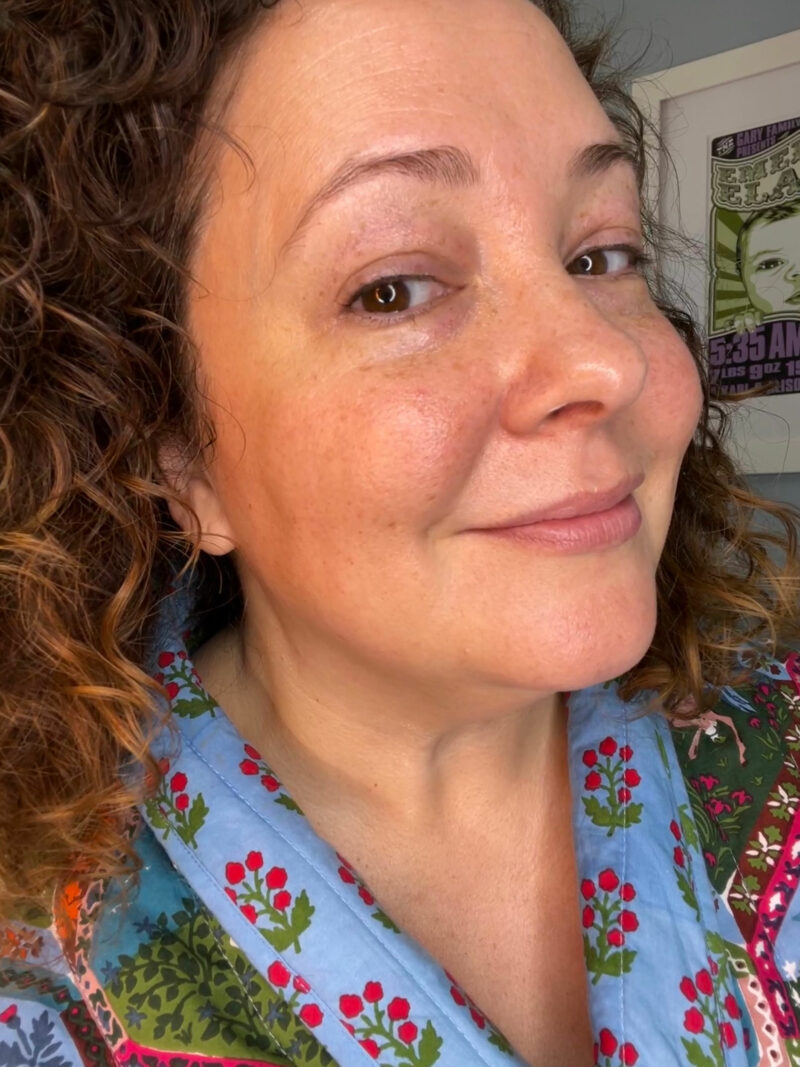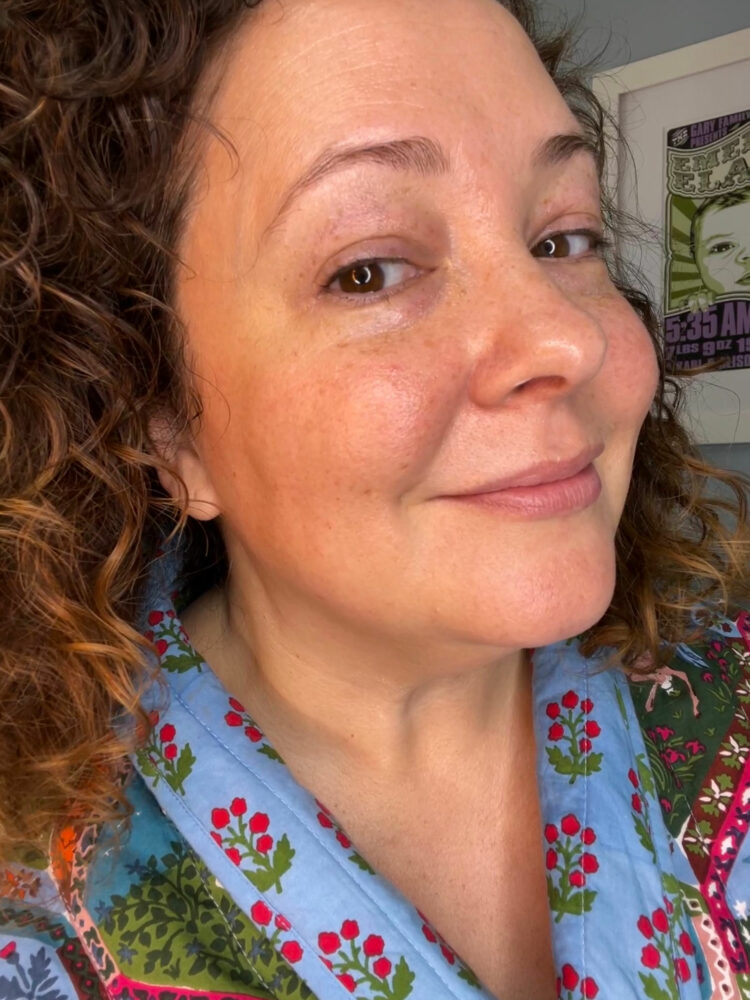 I stopped looking, knowing I had found THE facial cleanser for me. In fact, when I am offered other cleansers to try for free with this job I decline, not wanting to mess with a good thing.
Speaking of which, I do have the opportunity to try new skincare products all the time, and as I get older I say yes to these products less often because I have found what works. And most of it is Colleen Rothschild. It's not just the Radiant Cleansing Balm that I love; Colleen Rothschild Beauty has several other products I swear by for my skin and I think they are the best buys for the Cyber Week Sale.
What is the Colleen Rothschild Cyber Week Sale?
Today through November 28th, 2022 Colleen Rothschild Beauty is offering 30% off sitewide! Use promo code BF22 at checkout (the site will remind you of this code). This is the best sale they have all year. I think Colleen Rothschild carries good skincare, but also some good skincare gifts for others.
If you are already a Colleen Rothschild Beauty fan (and I know several of you are) you likely already have your shopping list, and maybe have already made your purchase before reading this, knowing this is a popular skincare line with the chance for some items to sell out at this discounted price. If not, the next section is for you!
The Best Colleen Rothschild Beauty Cyber Week Purchases
If you are new to Colleen Rothschild Beauty, I am going to share what I think are the best Cyber Week purchases because both I am a fan and so are many in the Wardrobe Oxygen community. Based on comments, emails, and my analytics showing which links are clicked on and what items are purchased*, these are in my opinion, the best things to try and buy.
For quick reference, Colleen Rothschild created this page that has all my favorite products on it! I feel so fancy having a dedicated page with my name on it and everything!
Colleen Rothschild Radiant Cleansing Balm
Duh, I think from my love letter to this product above, you had to assume I'd have this on the list! I think the Colleen Rothschild Radiant Cleansing Balm is amazing. It's not cheap, but you use a very little bit and the standard-size tub lasts me for months. For those who already love this stuff, get the jumbo tub, it's a better value. For those who wish to try before investing, this small jar is a great choice and then it can be refilled with your larger tub to use for travel!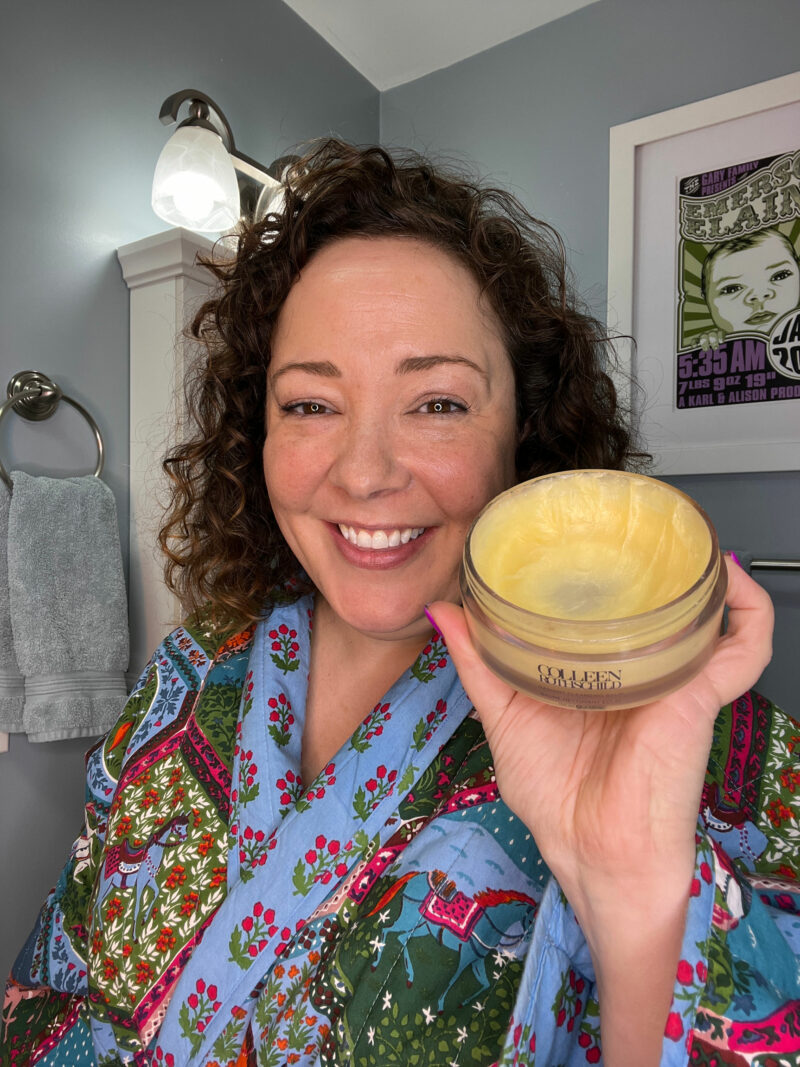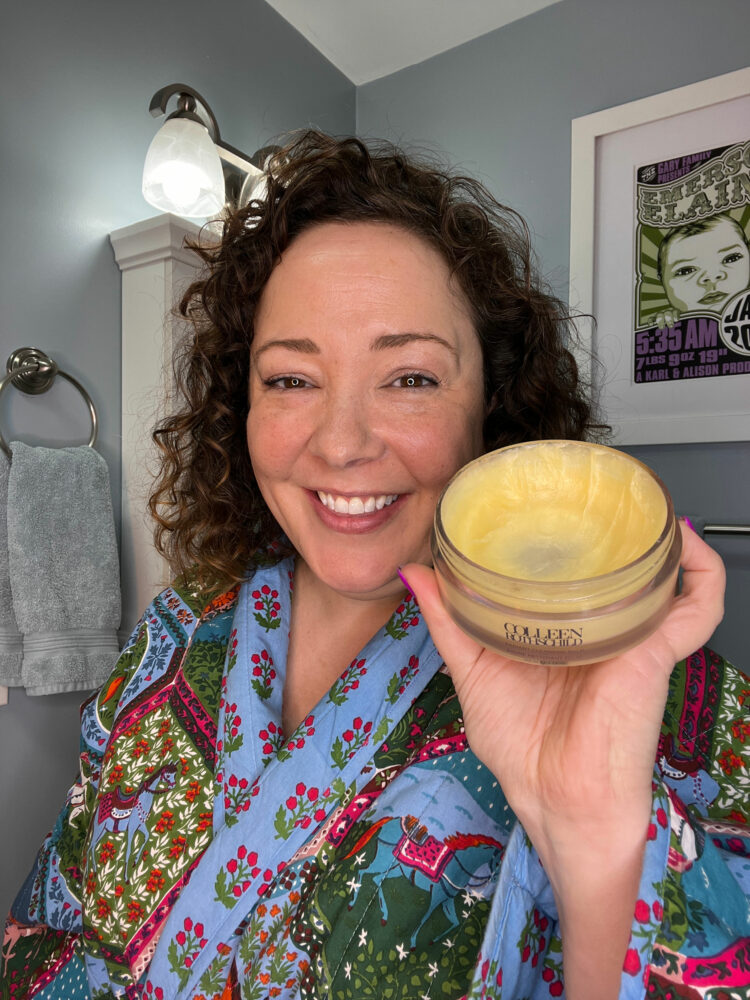 I only wash my face at night, and always use the Radiant Cleansing Balm. If I am wearing a lot of makeup, I will first use the Colleen Rothschild Micellar Water, and then finish with the cleansing balm. This combination is effective for longwear and complex makeup (and long days wearing it), without drying out my skin or irritating it.
Colleen Rothschild Micellar Water
There are many micellar waters on the market, just as there are now a lot of solid oil cleansers. And just like the Colleen Rothschild Radian Cleansing Balm, I have become a superfan of the Colleen Rothschild Micellar Water and no longer buy my old brands.
I love love love the packaging. I am famous for squeezing too hard and adding too much product. This container looks chic on my dressing table or in my medicine cabinet but it's also practical for only dispensing the amount I need. Two pumps and I've removed longwear lipstick, waterproof eyeliner, and thick glue-like brow gel.
Colleen Rothschild Extreme Recovery Cream
While the cleansing balm changed my skin from super dry and T-zone oily to happy and normal, this happy and normal face still feels dry in the winter, after too much sun in the summer, and likes a bit more hydration while I sleep. Enter Extreme Recovery Cream, which is phenomenal. It's thick, but not greasy. It absorbs, but doesn't disappear. No breakouts, which I usually get from thick creams. Skin is hydrated, soft, not too slippery for makeup, and stays feeling great for hours.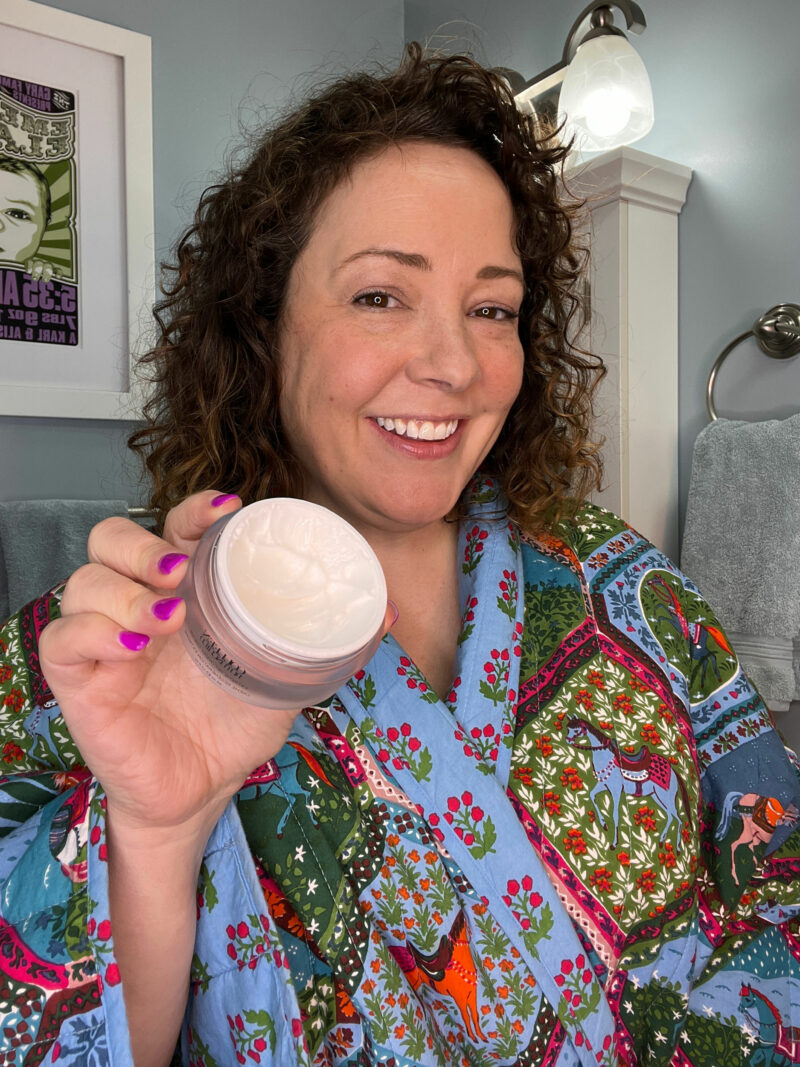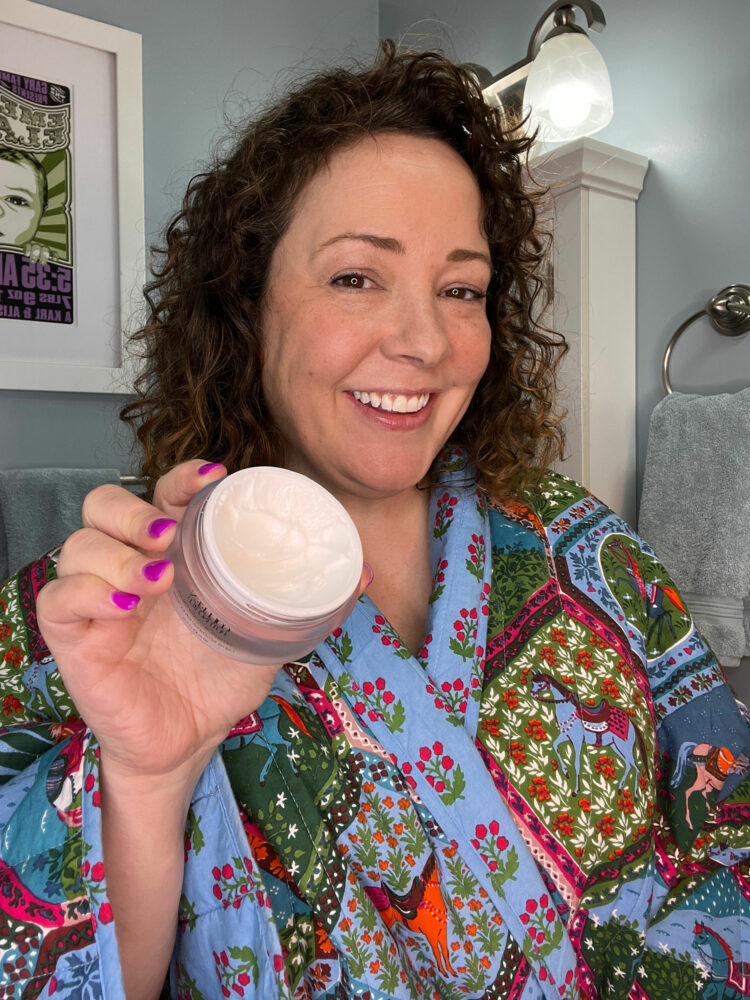 Every night year round, after applying any acids or serums, I apply the Extreme Recovery Cream. In the winter, I will layer an oil over it to seal in the goodness. If I am working from home and don't need SPF, I use the Extreme Recovery Cream as my winter daytime moisturizer. During the warmer months, at least once a week I do a work from home day with no makeup and just Extreme Recovery Cream slathered on.
Colleen Rothschild Retinol Supreme Oil
This stuff is amazing, and super simple. Confused which order of products to put on your skin? Hate the idea of a 500-step nighttime routine? Get yourself some Colleen Rothschild Retinol Supreme Oil. In the summer, it can be the only thing you put on your face at night after cleansing. In the winter, apply a nightcream over it for extra moisture and protection. I've raved about Colleen Rothschild Retinol Supreme Oil many times before.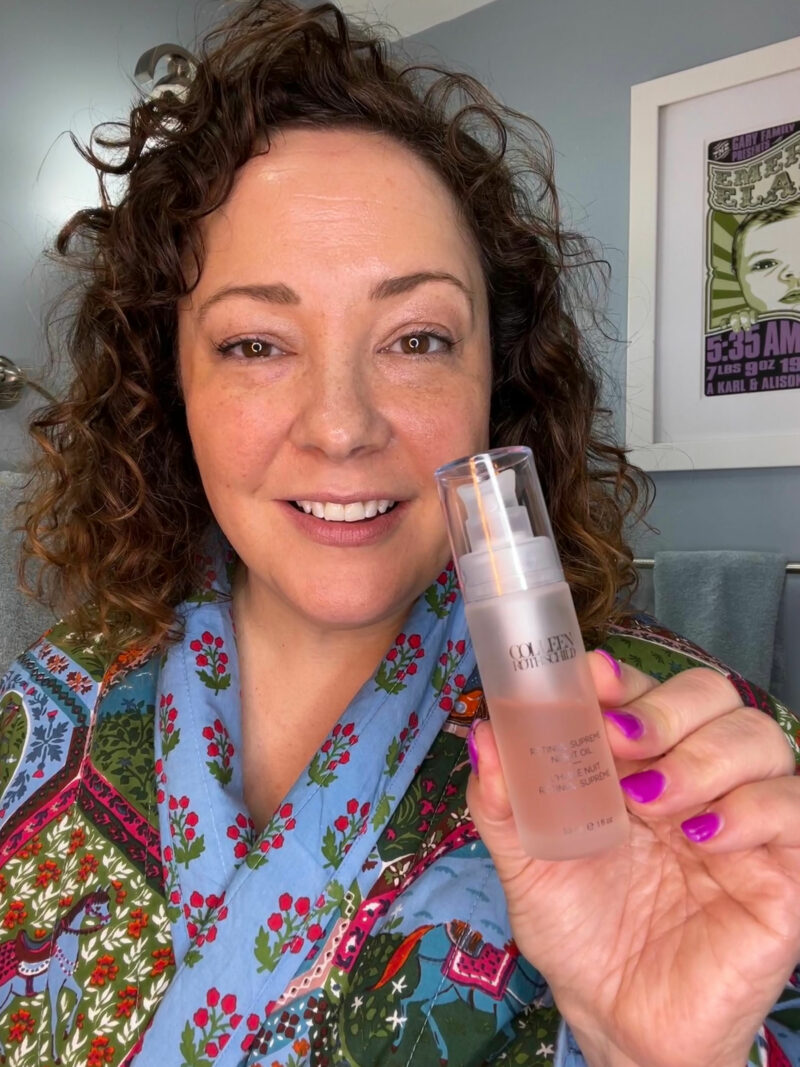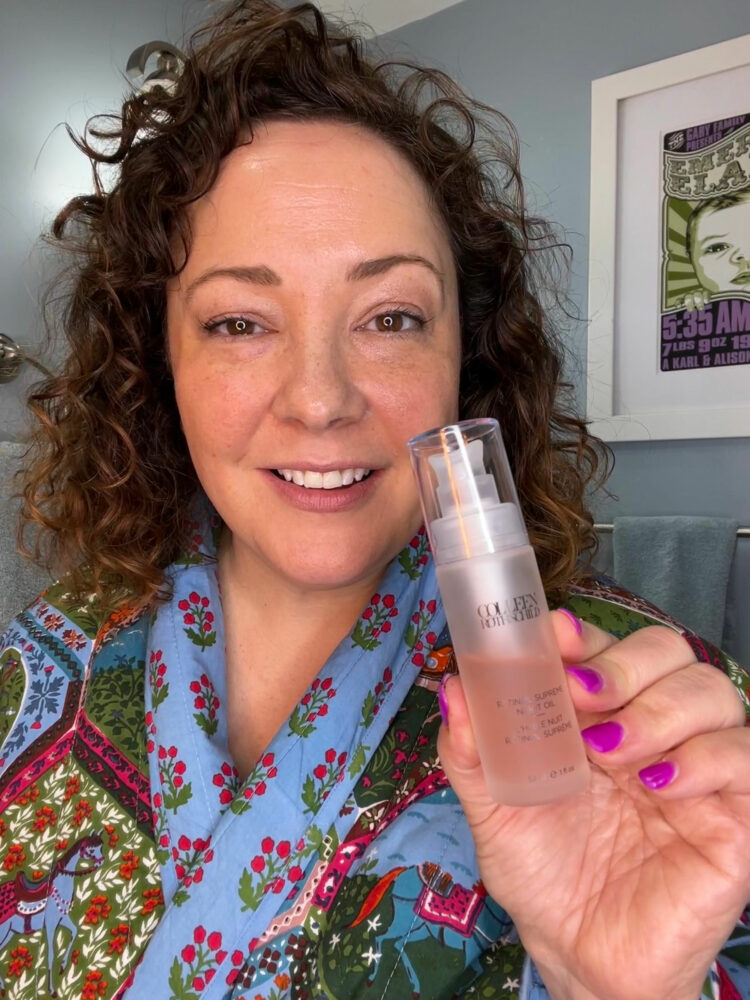 I never have been irritated by this product, never had breakouts, no sensitivity, no reaction with other products. I don't get all precious waiting X minutes after cleansing to apply or Y minutes after applying for anything else. I've put it on half-asleep and still found it effective. And the packaging is really nice and functional too (one pump is all you need).
Colleen Rothschild Face Oil No. 9 and Gua Shua Beauty Tool
IMO, the combination of these two items makes for one of the best self-care gifts. The Face Oil No. 9 is my favorite facial oil because it is lightweight, not heavily fragranced, never causes me to breakout, and is so incredibly versatile. Also, a little goes a LONG way. One pump is all you need. It's great for adding to foundation to have it hydrating and a bit sheer, it's great to layer over night cream in winter, and it's great for using with a gua shua massage tool.
Gua shua has gained popularity in the past couple of years because it's advertised to help sculpt and tone your face. I am not sure if that actually is true, but I do know that a gua shua is fantastic for those who clench their teeth when they sleep or have TMJ (AKA me). I asked my dentist about my clenching; I already wear a nightguard. He told me facial massage is more effective than any injectable to help with jaw muscle tension. I suggested gua shua, he said it was perfect and since I've been doing it regularly I have less jaw pain and my jaw clicking has stopped.
And this Colleen Rothschild Gua Shua Beauty Tool is luxe. I already owned two gua shua tools. I bought one for about $20 on Amazon a while ago, and I got another one free with some beauty gift. I hated using them, it hurt, it was boring, the tool didn't fit well in my hand or on my face. Then I got the one from Colleen Rothschild and realized there is a BIG difference between these beauty tools.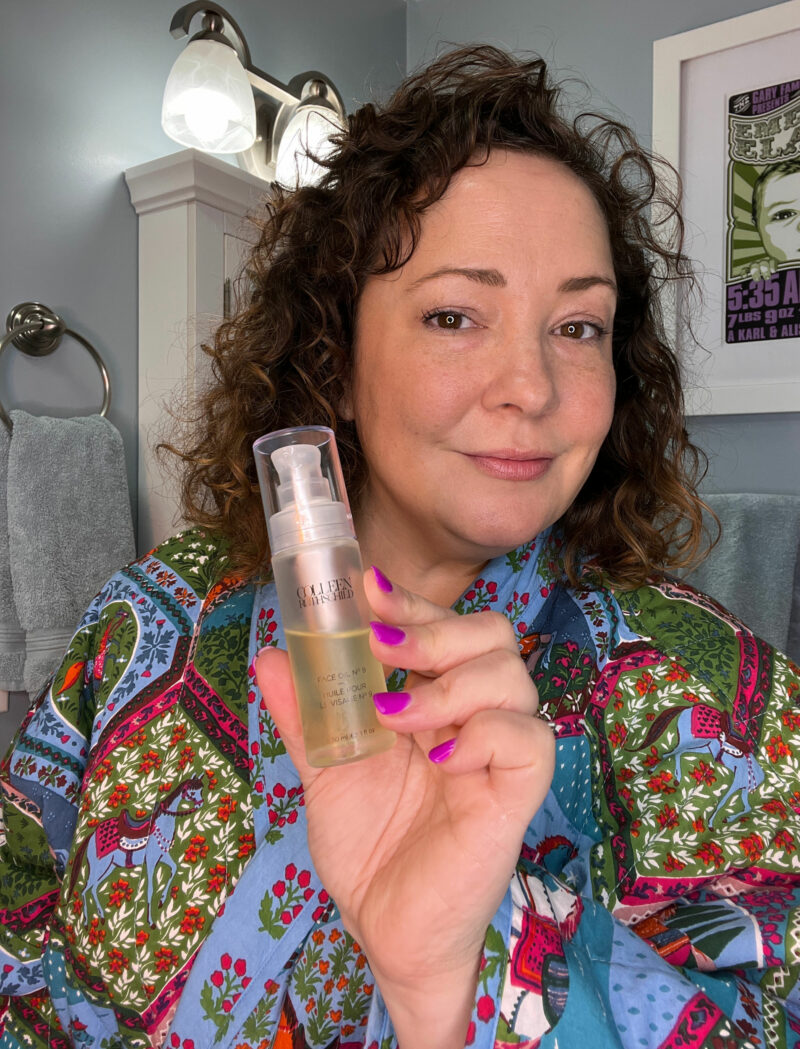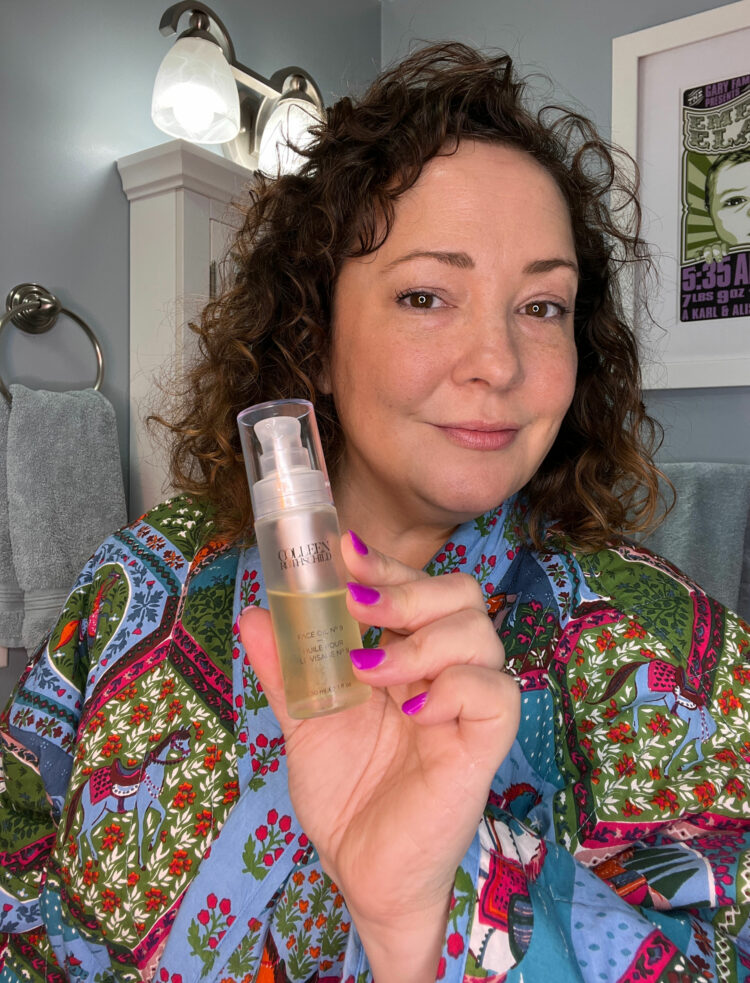 The Colleen Rothschild Gua Shua Beauty Tool is at least 30% bigger than the other tools I've used, it's heavier, polished perfectly smooth without a single rough edge. With a cord you can put around your wrist to hold even with slippery oils (or to store it somewhere between uses), this feels custom shaped to my face. And with the Face Oil No.9, I actually want to do this practice.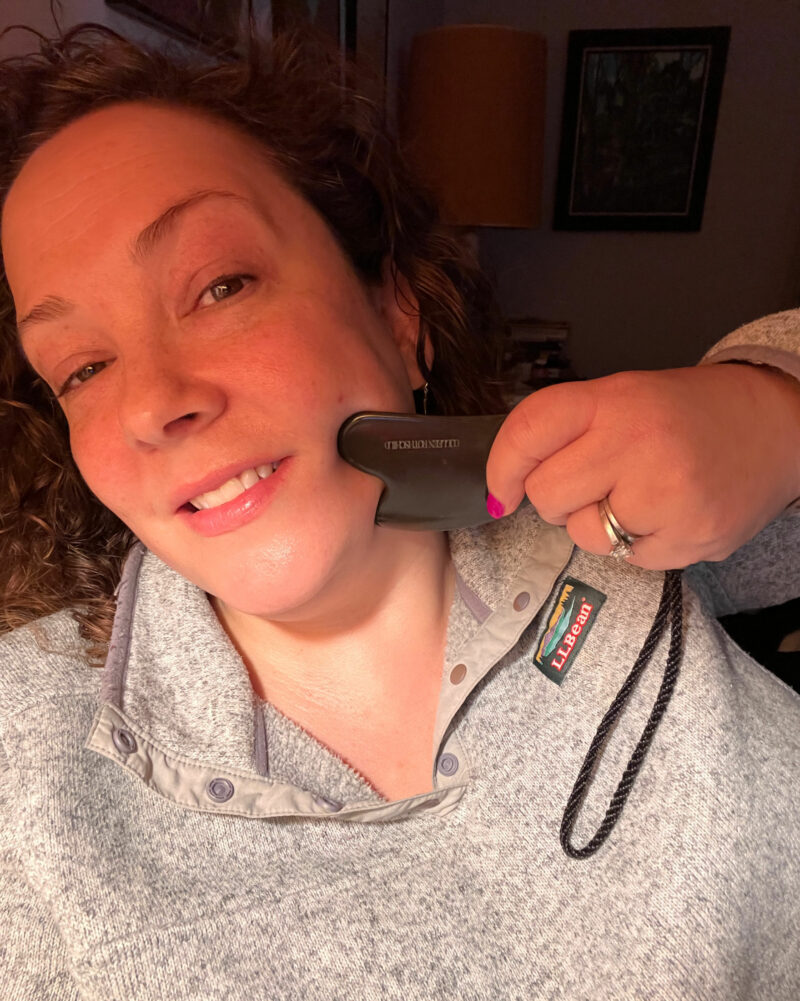 At night as I read in bed, I gua shua. I apply Face Oil No.9 by tapping onto my face, neck, etc. The gua shua tool, I have the longer part facing the center of my face, as I run it along my jaw from chin to ears. When I get to the ears I wiggle the tool a bit and I can hear crackling and my jaw instantly relax. I do this around five times, then change sides of the face. Then I flip the tool so again the longer part of the "heart" is towards the center of my cheek and I run along my cheekbones, again wiggling once I get to my ear.
There are many YouTube tutorials on how to gua shua for a range of things: tension, sinuses, toning, etc. This simple process I do has made a difference in my jaw while also moisturizing my skin and encouraging circulation and possible skin toning.
Colleen Rothschild Discovery Collection
Want to try a bit of the bestsellers from Colleen Rothschild Beauty before committing to a full-sized product? Love Colleen Rothschild and wish you had refillable travel-sized versions of the products? Want to give a gift of luxury and effective skincare this holiday season? You need the Colleen Rothschild Discovery Collection.
Including the Radiant Cleansing Balm, Extreme Recovery Cream, and Face Oil No. 9 as well as many other fantastic products (the Sheer Renewal Cream is a day-weight moisturizer, the Dual Enzyme Polish is a personal favorite, and the Clarifying Detox Mask is a lovely classic mask), this kit also comes in a really chic toiletries bag that will be used again (I use mine regularly).
---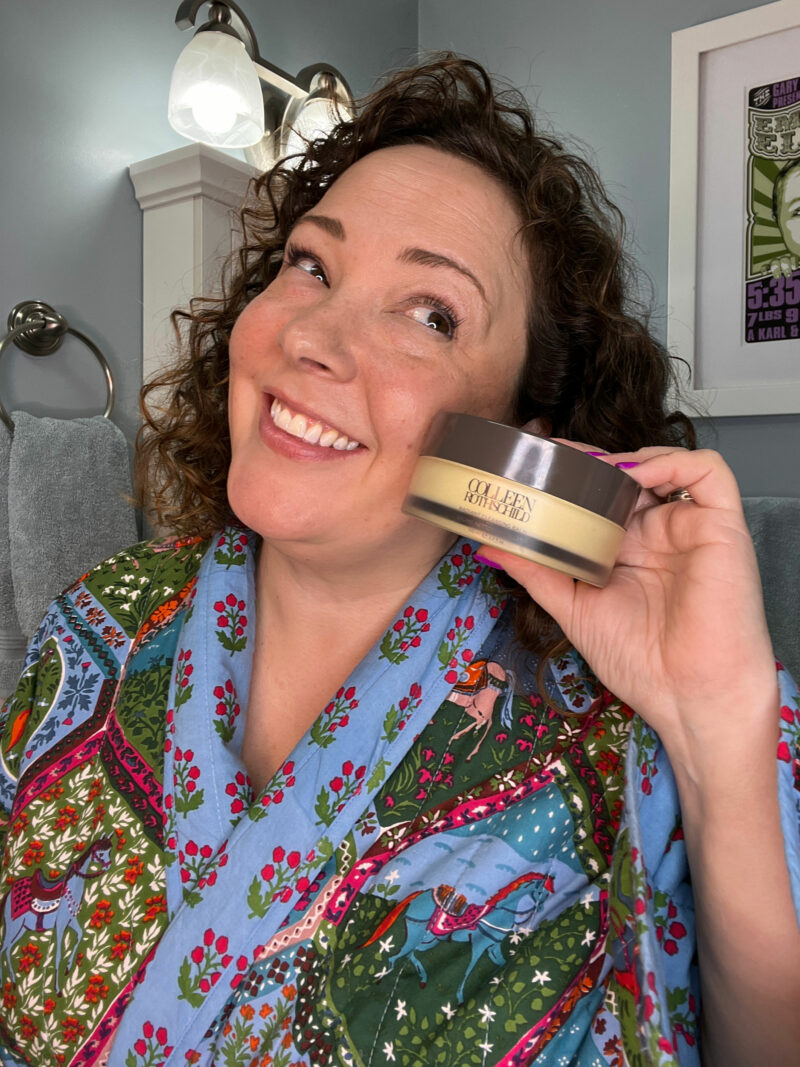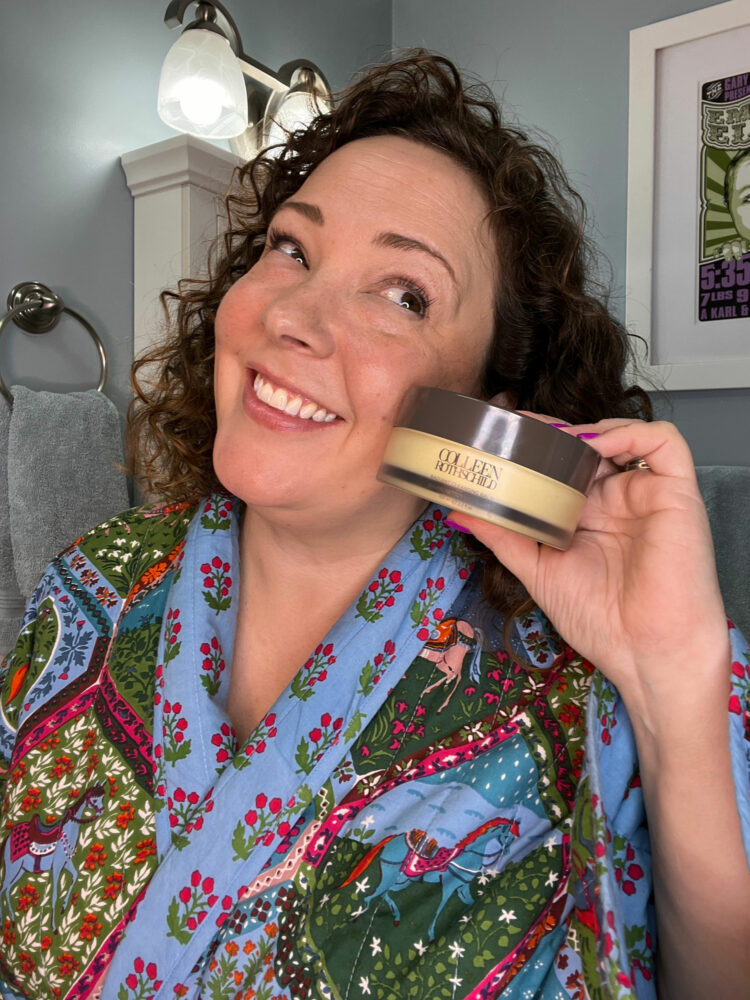 Do know this isn't all that I love from Colleen Rothschild Beauty. Peek in my shower or my medicine cabinet and you'll see plenty of tubes, jars, and bottles in Colleen Rothschild's elegant brown and frosted glass aesthetic. I appreciate this quality, woman-owned (yes Colleen is a real person, I've met her!), science-backed line of products that include ingredients you want and exclude ingredients you don't. If you have any product questions don't hesitate to ask. And if you use this beauty line, share your favorites in the comments!
* I am unable to see what any individual clicks and/or buys. Analytics are generalized; X number of clicks, Y number of sales without any personal information.