This article may contain affiliate links; if you click on a shopping link and make a purchase I may receive a commission. As an Amazon Associate, I earn from qualifying purchases.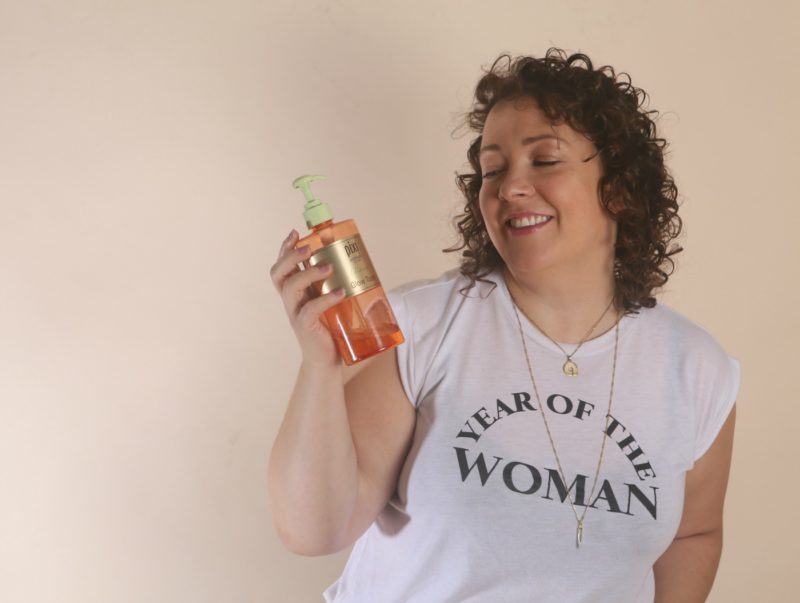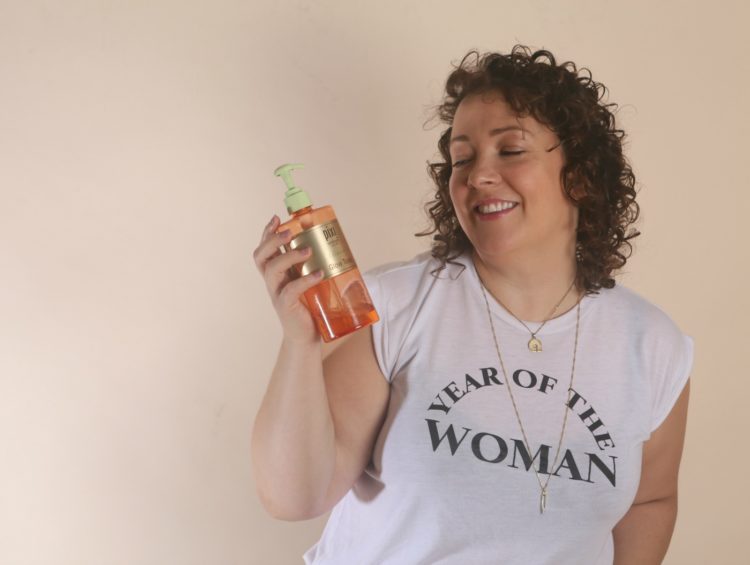 I am often asked about my skincare routine, and take it as a compliment. I tried Botox once back in 2018 but since then I haven't done a single procedure or even a professional facial. I enjoy the sun more than I should but am consistent with SPF year-round. I really think what I eat has a big impact on my skin, but I also have found some products over the years that really work well with my skin. Below I share my summer skincare routine.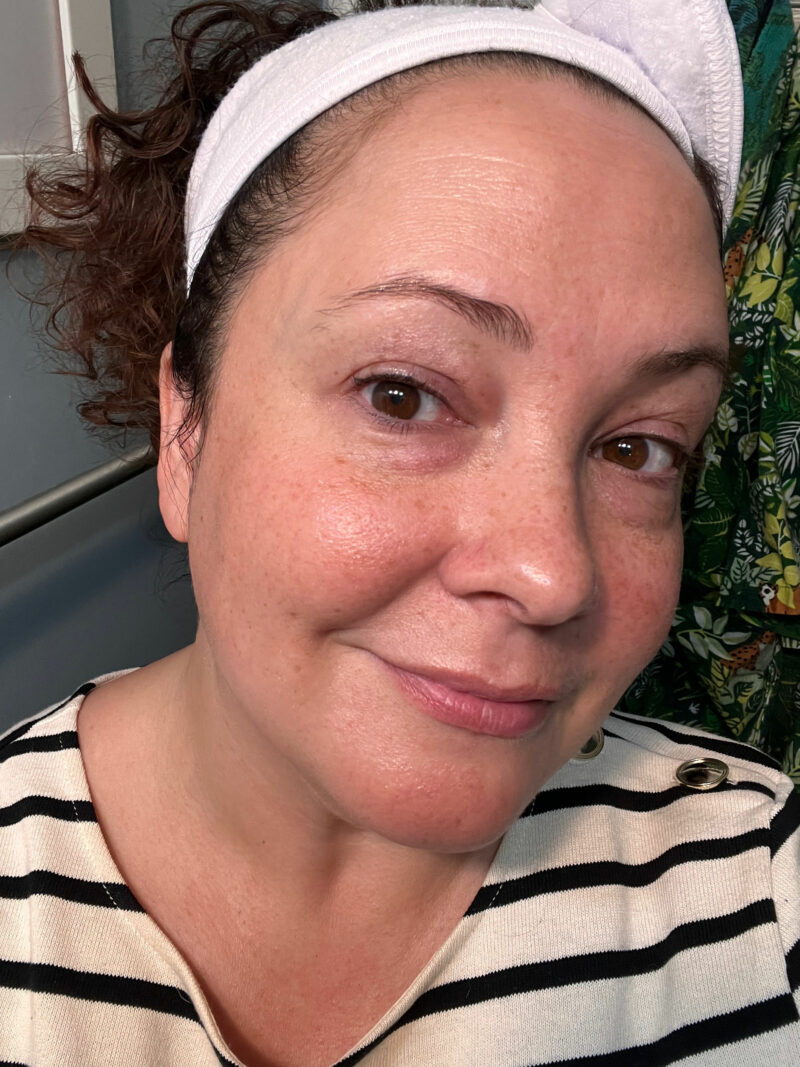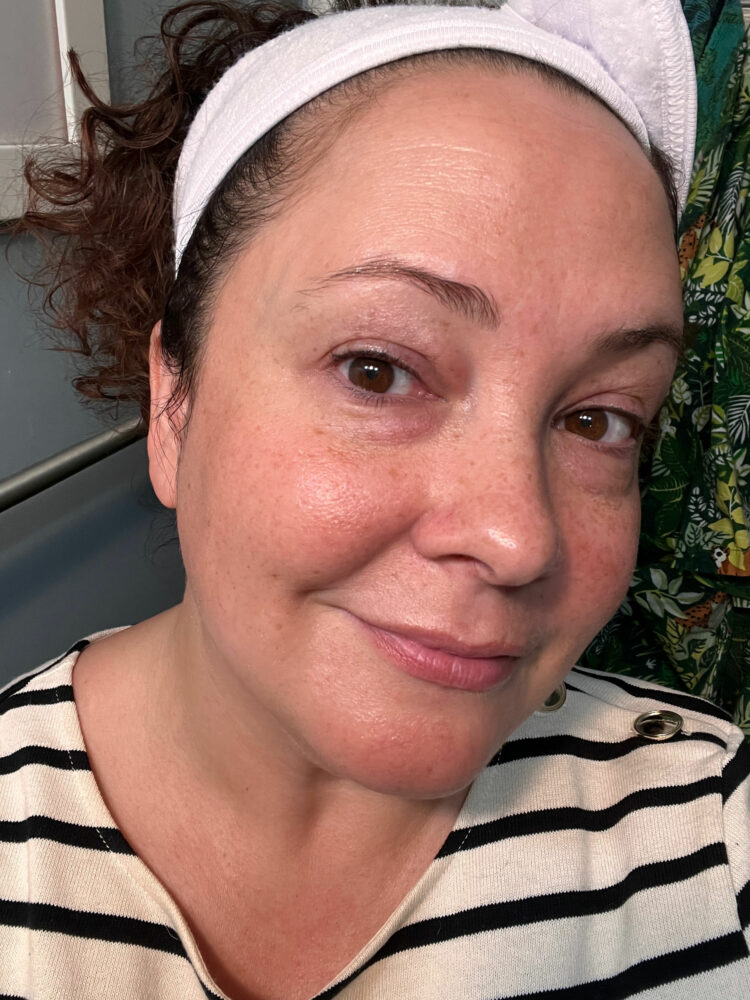 About My Skin
For reference, I am 47 years old and a sun lover. I was a lifeguard for many years in my teens and early 20's and once I had established a "base tan" I skipped SPF for baby oil. I spent more time in college in tanning beds than lecture halls, and my husband will tell the tales of the terrible sunburns I got on vacations to Jamaica, Costa Rica, and St. Augustine when we were younger. However, since becoming a "grown-ass adult" I have learned SPF is a necessity. I may still love lying in the sun, but I try to be smarter about it.
Most of my life, I had the classic T-zone combination skin. I felt I was constantly battling oil and would experience hormonal breakouts around my nose and mouth and on my chin. In winter, I had extremely dry and sensitive skin that would crack and flake, especially around my nose and on my chin.
After I had my daughter, I got into skincare, especially nighttime skincare. I lacked much control over my life, my body, or my sleep routine but was able to carve out about a half hour each night while she was asleep to care for my face. I found the ritual of caring for my skin helped me relax and literally wash away the day. It gave me an opportunity to try out new products, but it also taught me that consistency is more important than what product you use. I haven't gone to bed without washing my face once in the past decade; it's like brushing my teeth, I can't sleep well without doing it.
This ritual gave me time to try products, tweak methods, and give my skin a chance to rest between different routines and ingredients. And through it I found I didn't in fact have combination skin. It was the products I was using that caused my skin to get so oily at times, dry at others, and have the breakouts. My summer skincare routine contains some products I've used for years, and newer products I've tried long enough to feel confident recommending to you.
My Summer Skincare Routine
Summer is a time when you want to spend as much time out of the house and enjoying the weather. Therefore, my summer skincare routine is a bit simpler than my winter skincare routine.
My Evening Skincare Routine
Step 1: Cleanse with an Oil-Based Product
I am OBSESSED with Colleen Rothschild Radiant Cleansing Balm. I first tried this solid oil cleanser in 2016 and was an instant fan. I've tried several other cleansers since it, but none compare. Nope, not even that other yellow solid oil cleanser in a tub that keeps getting recommended by influencers. That one makes my eyes burn and doesn't remove makeup quite as well. And that liquid oil one with a pump is good, but still not as gentle and effective as Colleen Rothschild's Cleansing Balm.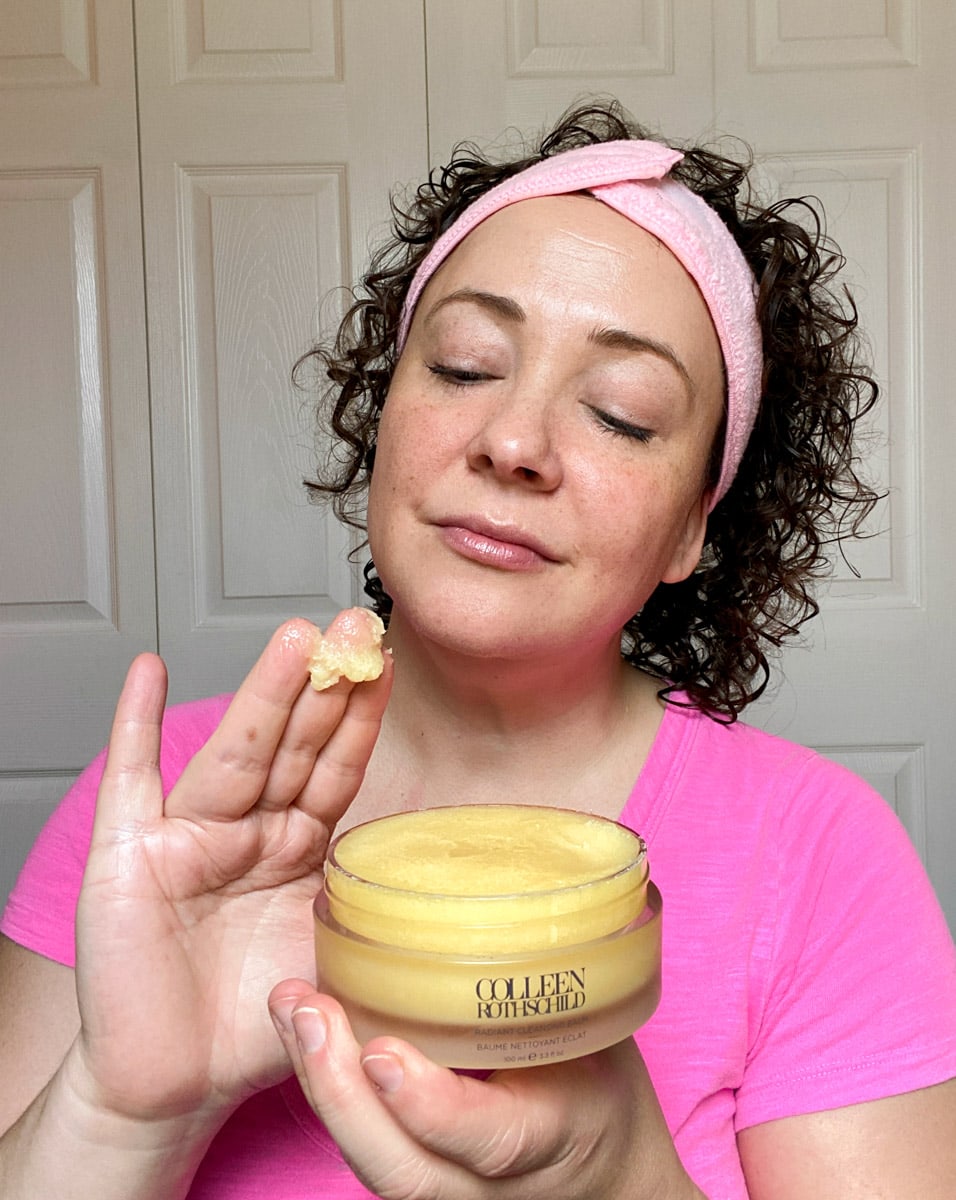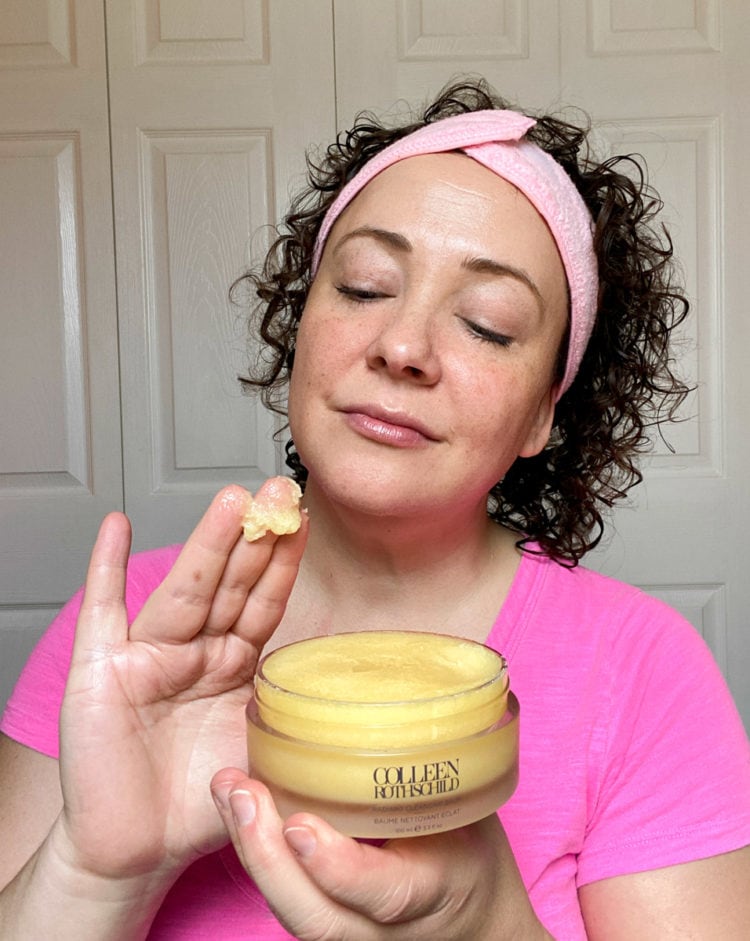 This cleanser is what made me start to realize I didn't have combination skin. With a solid oil cleanser, you apply a small amount to your dry face. Gently massaging it into the skin with dry fingers, you will see how it lifts and dissolves your makeup. From waterproof mascara to longwear foundation, I find this cleansing balm will break it all up with little effort. I then wipe it away with a wet washcloth.
I rarely find the need to double cleanse. I only do it when I have worn a lot of makeup for a special shoot or event. Then, after using the Cleansing Balm, I will wash my face with CeraVe. I also keep CeraVe in the shower if I shower at a time when I have on makeup, sunscreen, and/or bug spray. On the regular I find it drying, but for such situations, it works (and also my husband and daughter like it).
Colleen Rothschild Skincare Promo Code
FYI, I found out after starting this blog post that Colleen Rothschild is offering 20% off sitewide with promo code 4THSALE. This promotion is through July 4th, 2022. I used it to stock up on my favorites including this cleansing balm!
Step 2: Lash Serum
We all have different things that we like to highlight or find appealing on ourselves. For me, it's lashes. When I was younger, I loved the look of liquid liner and a lot of volumizing mascara for a very dramatic look. As I have gotten older, I like to just have defined lashes and fresh skin but of course this is when my lashes are getting shorter and sparser.
Over the years, I have tried several different lash serums. My first one was from Rodan + Fields that was super effective, but also super expensive (and from an MLM). But it made me realize it is possible to grow my lashes without a prescription or a lot of effort. I tried some that made my eyes burn, some that made my lids dry and irritated, and even one that loosened my lash roots causing all my lashes to fall out in my lash curler one terrible day.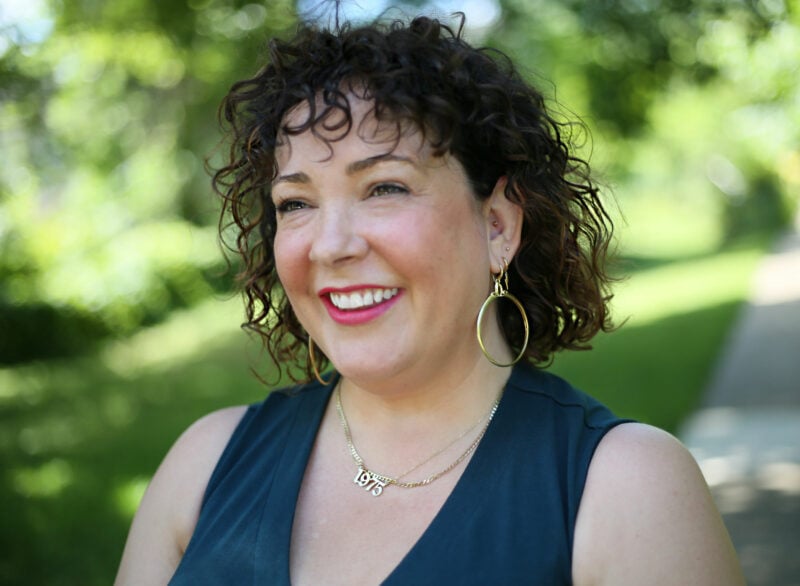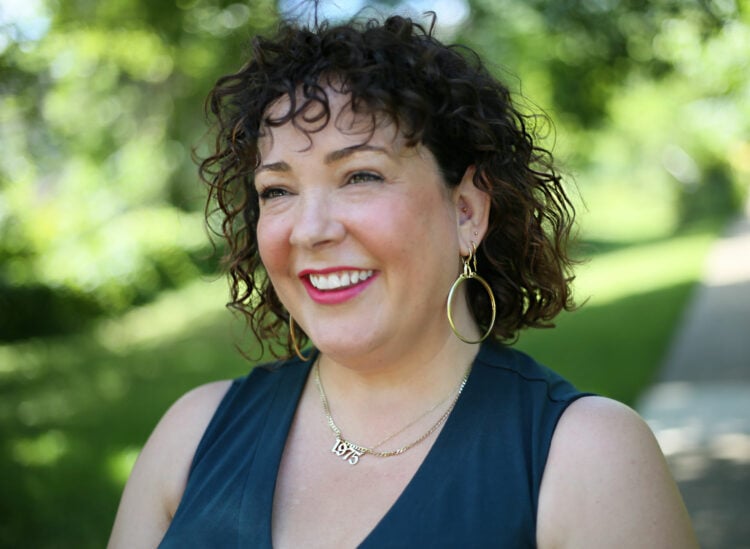 For the past year, I have been using GrandeLash with excellent results and no negative side effects. I find the price extremely reasonable for how long a tube lasts, and once I get the length I desire, I can taper off to every 2-3 days and maintain with less product. I apply after cleansing skin and before brushing teeth so it has time to soak in before I apply any other products to my face.
Step 3: Treat with an Acid or Retinol
I think Step 3 is where I change things up the most in my skincare routine. I have a few different products, ones that are consistently effective, ones I ordered after a really convincing review, and ones brands send to me to try. I sometimes stick for weeks with just one product, but I find my skin likes a bit of variety in this category.
I am comfortable at this point in life in having wrinkles and fine lines, but I am all about having my skin look as clear, even, and happy as possible as we continue this life journey together. These treatments are often advertised as anti-aging because they can increase collagen production and reduce the appearance of fine lines but they also can help with cell turnover, even skintone, the appearance of smaller pores, and a natural glow.
One of my absolute favorite acids is Pixi Glow Tonic; I have used it for several years. A wallet-friendly price and easy to find at stores like Target and Ulta, this is a glycolic acid that doesn't require a special process to apply or wait before using other products. Pixi sends me a big pump bottle once a year and I buy refills from Target. I use two pumps on a reusable cotton round is enough for my face, neck, upper chest, and a bit on the tops of my hands. In the winter, I often use this before my daytime moisturizer. Since acids can make you sun sensitive, I only use it at night in the summer.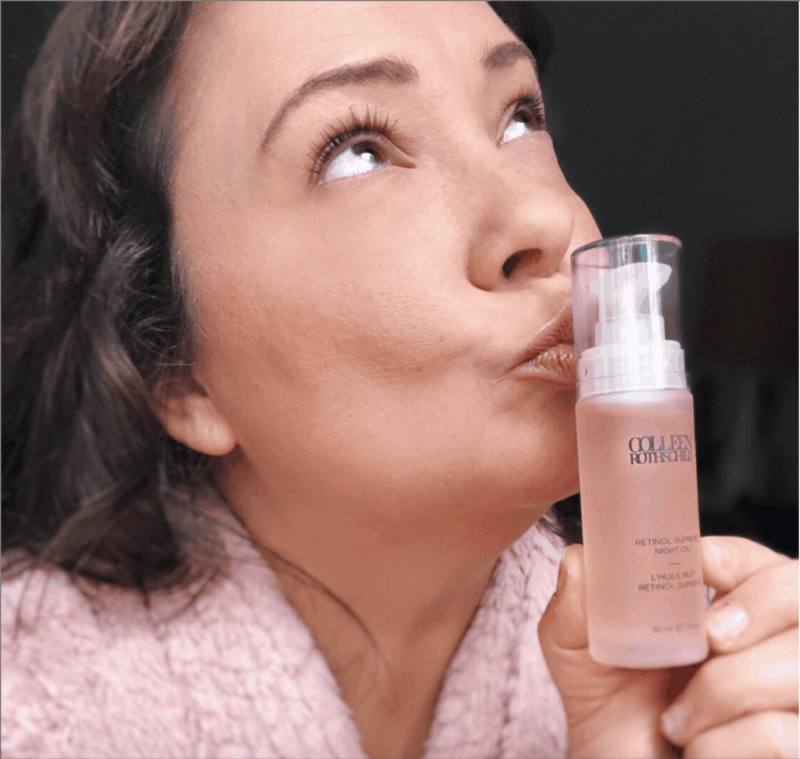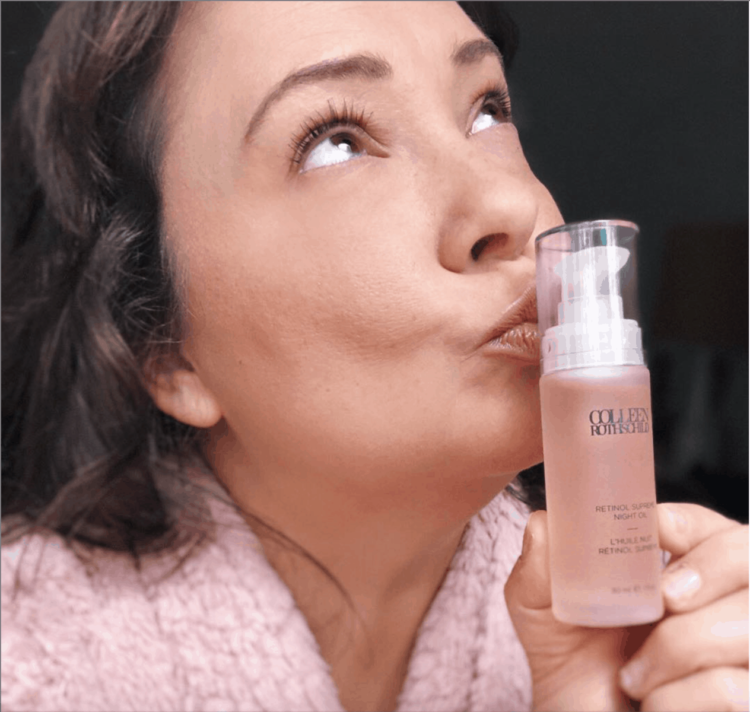 For retinol, I have tried many different brands but one I always keep in my medicine cabinet is Colleeen Rothschild Retinol Oil because it's gentle, effective, and moisturizing. I regularly recommend this for those new to retinol because it too is very easy to use. If you have oily skin, this may be the only thing you need to apply after cleansing.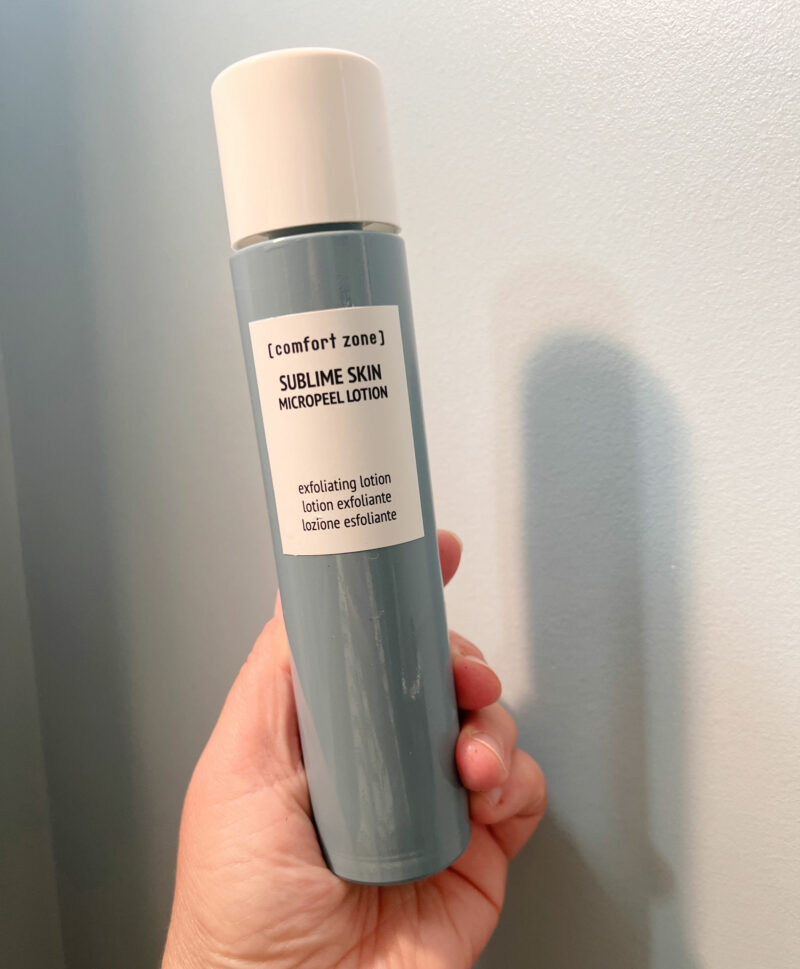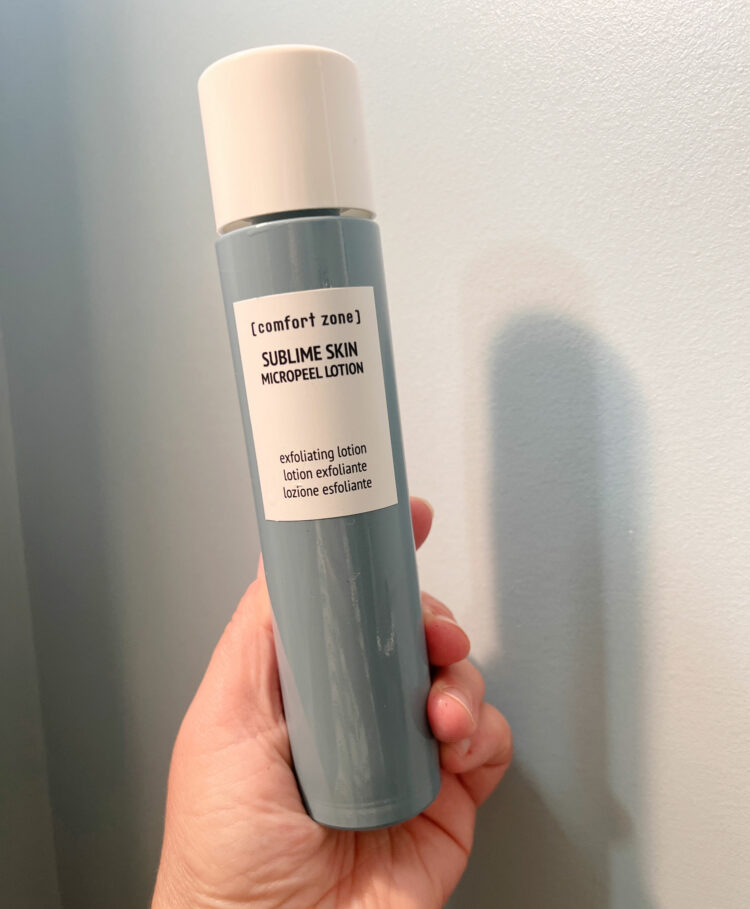 The company Comfort Zone sent me some products and I've been trying their Sublime Skin Micropeel lotion which is a mix of lactic acid and gluconolactone. I really like it. When I wake my skin looks amazing – glowy and firm and fresh. I've had a lot of luck with lactic acid over the years, whether it's budget-friendly The Ordinary or Sunday Riley's Good Genes.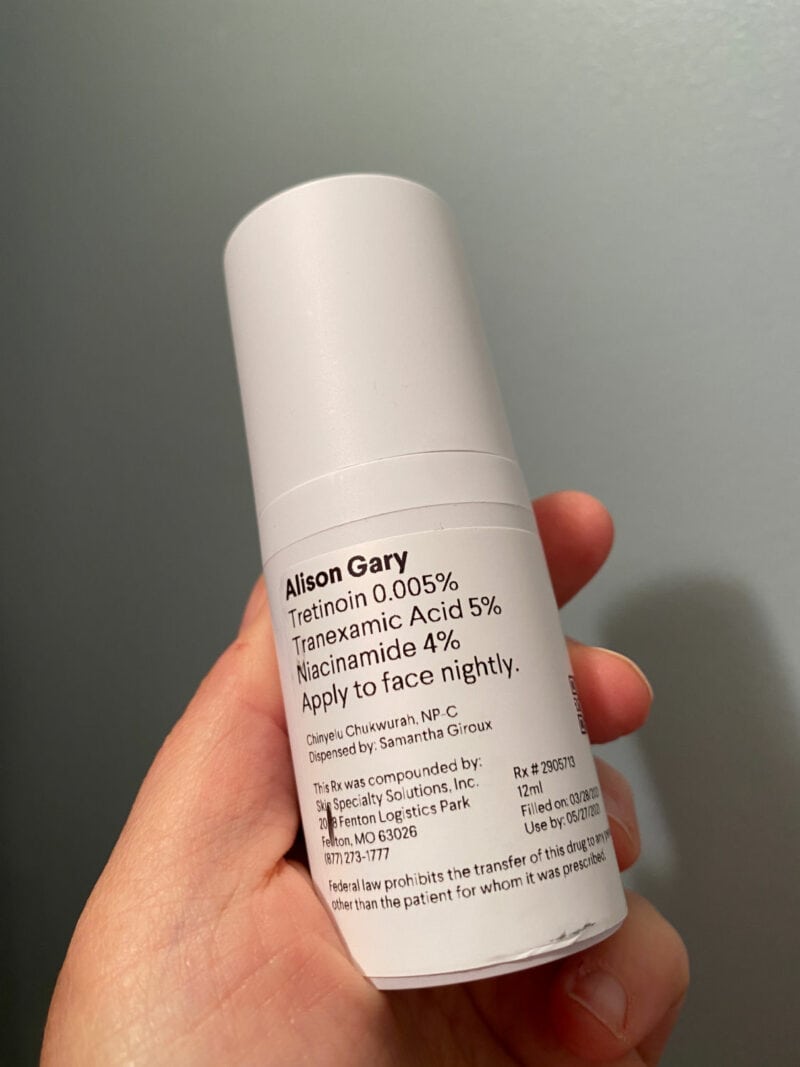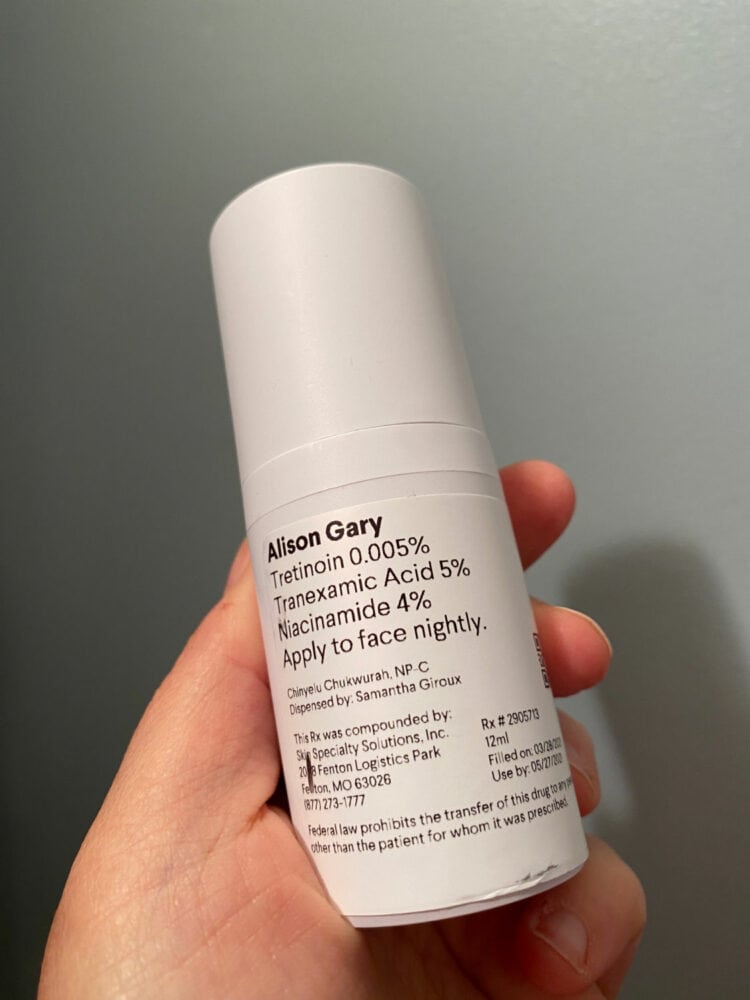 I've also used tretinoin through Curology, which offers dermatologist-prescribed skincare and found it effective, but made me very sun sensitive. I decided I'd rather be wrinkled than not able to go out in the sun and stopped it. However, if you are looking for something super effective for fine wrinkles, dark spots, and uneven skin, tretinoin is the most effective and I found Curology the easiest and most budget-friendly way to access it.
Step 4: Moisturize
In the winter, this step is actually a multi-step process with oils and whatever. But in the summer, I find my skin is perfectly happy slathered in Colleen Rothschild's Extreme Recovery Cream. This is another product I have used for YEARS and haven't found anything that compares.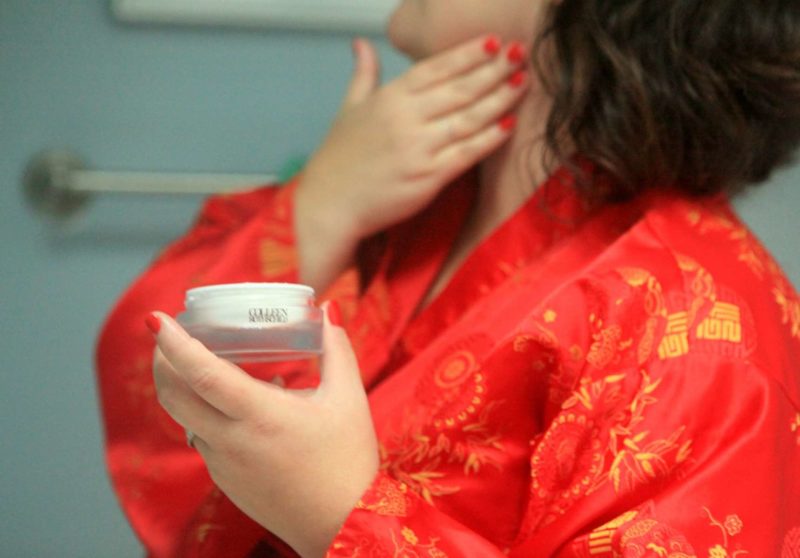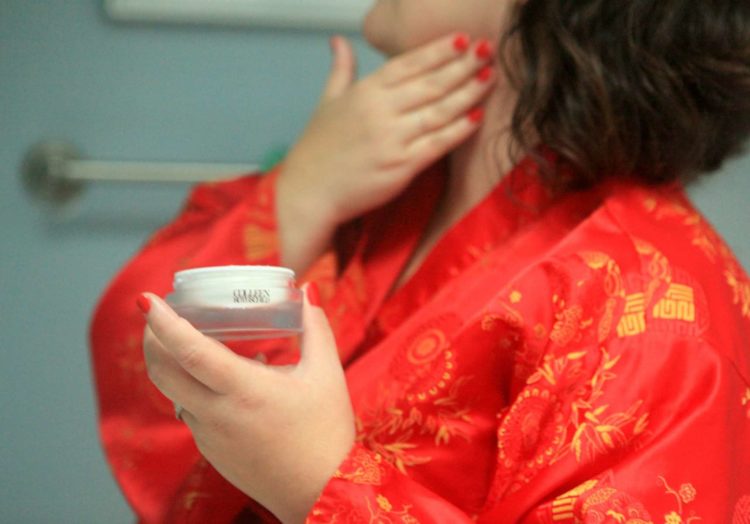 This moisturizer is hydrating, but not heavy, not greasy, and has never caused breakouts. No obvious scent, I think the only negative is there isn't a version with SPF to wear in winter and spring during the daytime. In winter I wear with another product over it (AKA slugging), but in summer it's the perfect level of hydration over a treatment to keep my skin happy and healthy.
My Morning Skincare Routine
My morning skincare routine is far simpler. In the summer, I just don't have the drive to spend a lot of time on my face in the morning. A lot of days I go without makeup, or maybe just a bit of brows, lashes, and lips because a lot of products feels very product-y in the heat. And I feel the same about skincare.
Step 1: Refresh
I don't wash my face in the morning, no matter the season. However, especially in the summer, my skin may be sweaty or feel a bit lotion-y and I want to refresh the skin before proceeding.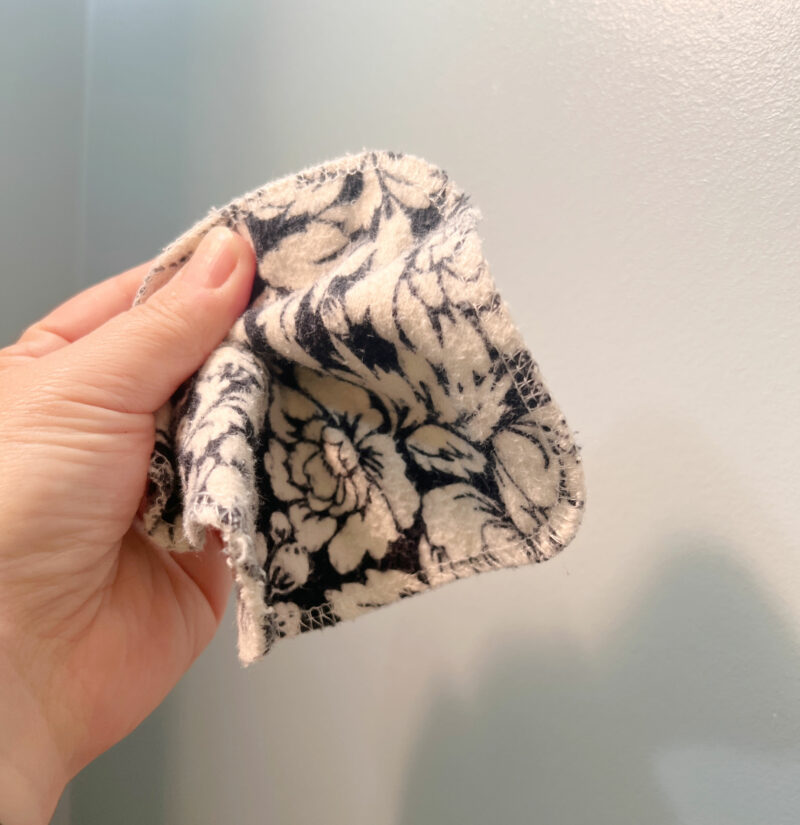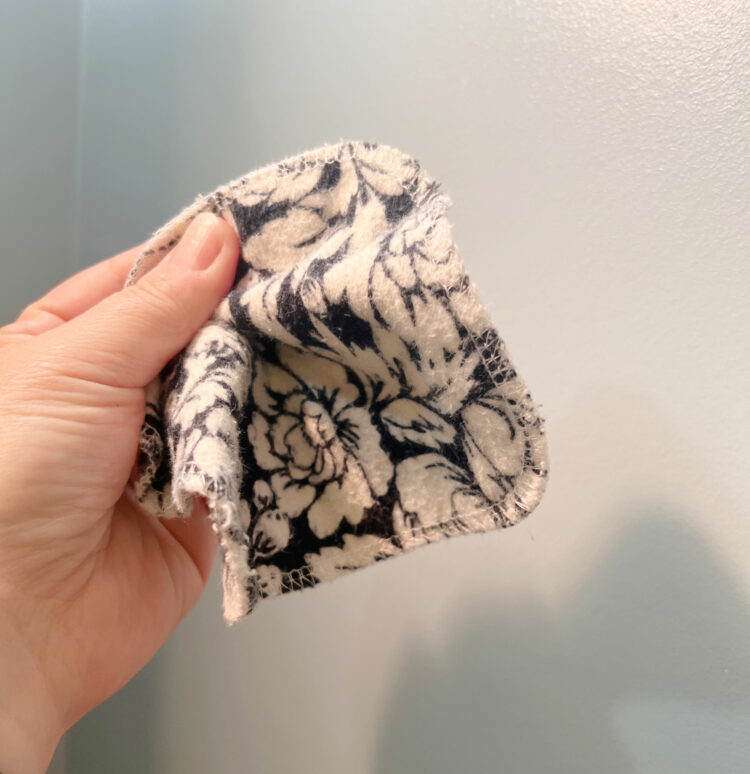 Some days, I just use a reusable cotton wipe and cold water to remove the sleep from my eyes and sweat from my skin. Other days, I use Thayer's Rose Witch Hazel or Colleen Rothschild Micro-Mineral Soothing Toner. It really depends on how I feel and how much makeup I will be wearing that day. I find if I use a toner, my makeup holds up better throughout the day.
Step 2: Moisturize with SPF
In the summer, I don't do treatments or serums or eye creams. Just a hydrating moisturizer with SPF. So far this summer my favorite is Black Girl Sunscreen's SPF 30. It's moisturizing enough without being greasy, doesn't leave a white cast, isn't super fragrant, and plays nice with makeup. If you have oilier skin than I, you may like the brand's Make It Matte which is SPF 45 and has a drier finish.
Step 3: Prep for Makeup (If Applicable)
If I am going to wear makeup, over my SPF I apply Mario Badescu's Moisture Magnet. A lot of folks use this in place of a moisturizer, especially if they have oily skin but I don't feel it's hydrating enough for me and also I only use a little bit. This sort of works like a primer and also keeps oil and even sweat reduced so makeup stays longer. As I mentioned earlier this week, my skin often breaks out with setting sprays and longwear cosmetics but I have had no issues with this product.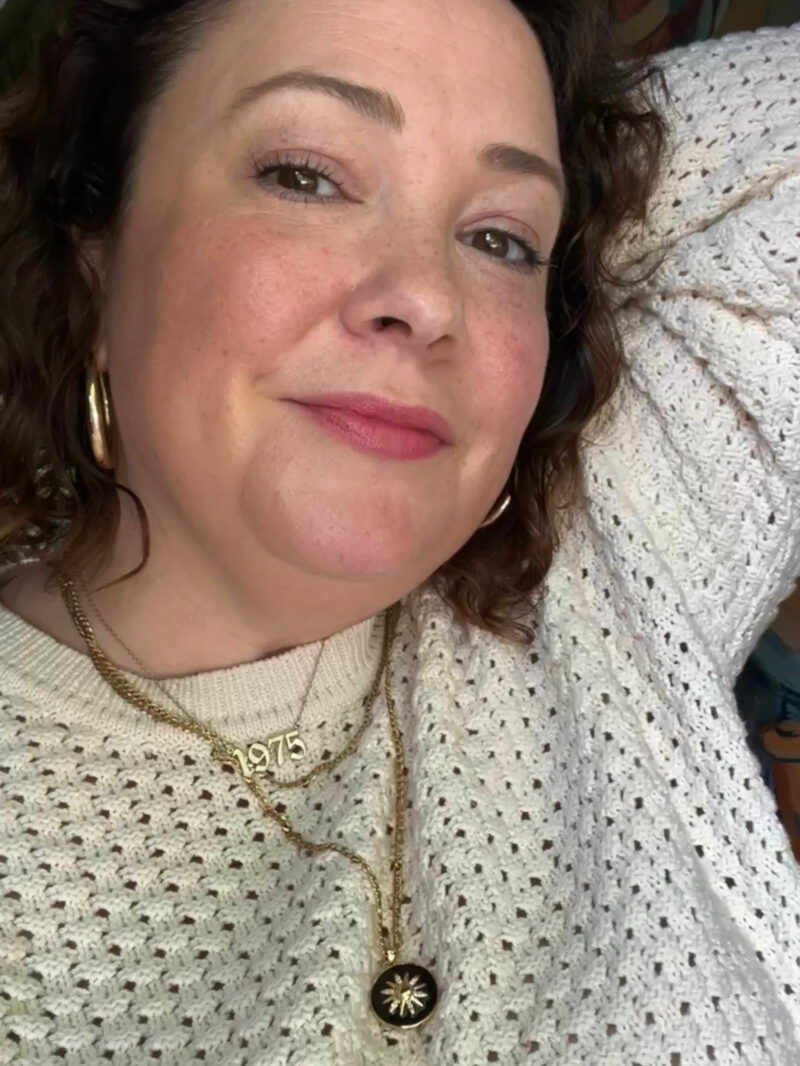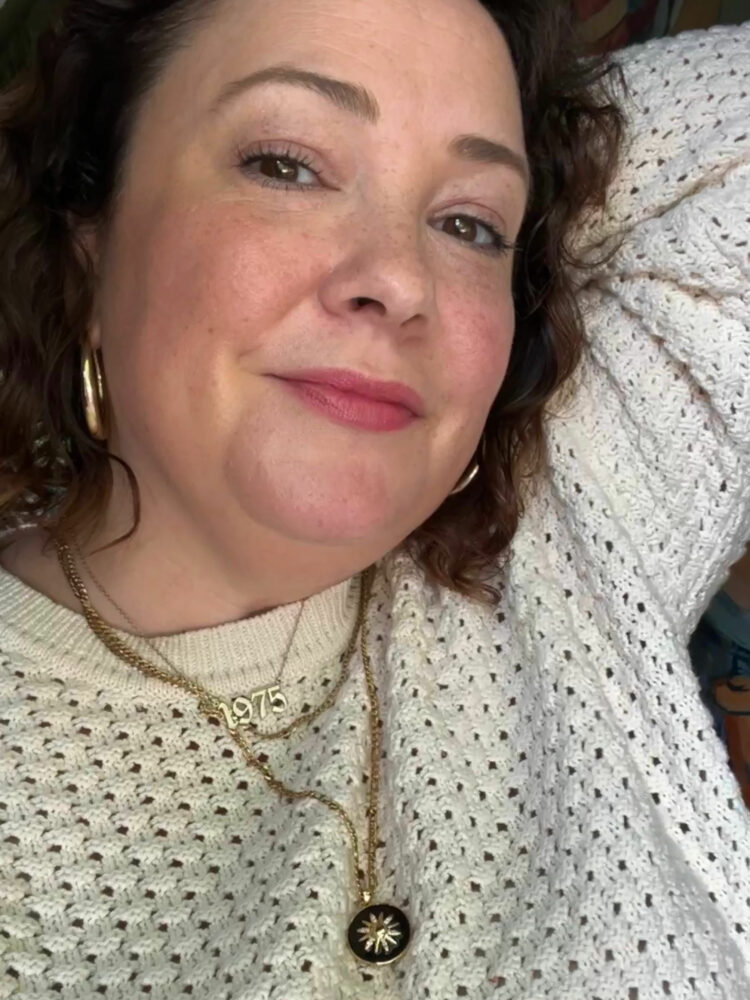 Step 4: Makeup (If Applicable)
I don't wear makeup as often in the summer as I do the other seasons, but when I do it's usually these products:
Step 5: Maintain Sun Protection Throughout the Day
Sunscreen needs to be reapplied through the day, whether or not you sweat or went into the water. I keep a bottle of COOLA's Water Mist in my purse, which works well over makeup, though it only is SPF 18. But I have found it the best for not ruining my makeup and keeping me at least a bit protected.
If I am outside and need to reapply, I usually carry a sunscreen stick with me. My absolute favorite is Shisheido, it is invisible and doesn't ruin makeup but it is expensive and almost always out of stock. Cetaphil's works pretty well (though isn't invisible) and I am able to always find it in stock at Target and Amazon.
Other Skincare Products I Use in the Summer
I always keep a tube of Colleen Rothschild Micro-Mineral Resurfacing Scrub in the shower for those days when there was a lot of makeup or sunscreen or sweat or bug spray or dirt or a combination of all five. I probably use this once a week. It's a physical exfoliant, but it's a very gentle scrub and works best when you use a small amount with a light hand.
After a day in the sun, I will shower and on my face I will apply an oil to sort of soothe and hydrate it. Right now I am using Biossance Squalene and Vitamin C Rose Oil, which helps brighten and also hydrates without being greasy or feeling gross on warm skin on a warm day.
I am a bit of a lip balm collector, and have several I apply during the day and before bed. At night I like this one from Lawless Beauty. For daytime with SPF, I like LipScreen from Supergoop.
---
Shop the Post:

Now I'd love to hear from you! What is your summer skincare routine? Do you have any essentials you love so much you wish to shout from the rooftops (or share in the comments)? Your favorite may be just what another reader is looking for (I know many of my favorites are thanks to your suggestions!).