About Wardrobe Oxygen and Alison Gary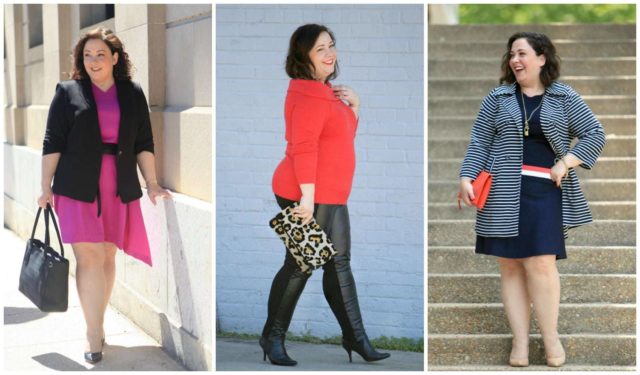 "Bless your heart, you're wearing
that lovely ivory pantsuit again!"
This phrase is what started Wardrobe Oxygen.  Anyone below the Mason-Dixon line knows what "bless your heart" really means.  To hear this from anyone, especially a powerful work client, is not a good thing.
I had a job that required me to travel to various client sites.  This client in Alabama I visited once every six weeks and I made the mistake of packing the same suit for two trips in a row.  I could never let this happen again.  In June 2005 I started blogging blurry selfies in my home office's full-length mirror to ensure I never heard "Bless your heart!" ever again.  Soon after I began another blog to jot down my style tips; I had a decade of visual merchandising, styling, and apparel retail experience under my belt and was always providing fashion advice to friends and colleagues. I eventually merged the two blogs together and called it Wardrobe Oxygen.
And no, I never heard, "Bless your heart!" again.  In fact, journaling my outfits helped me hone my personal style and achieve better style with fewer pieces in my closet.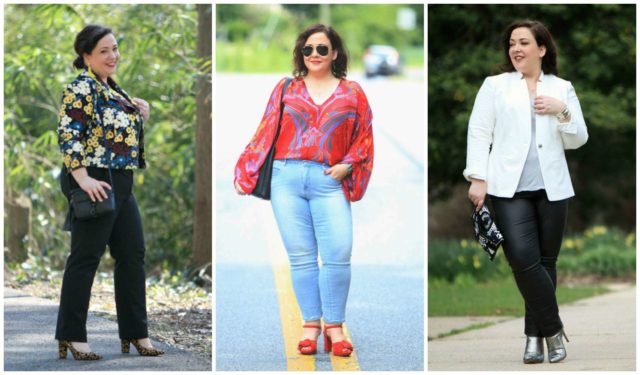 About Petite Fashion Blogger Wardrobe Oxygen
Wardrobe Oxygen provides real life fashion advice for women.  Alison focuses on quality, not quantity, and educate how quality can be found at any price point.  Sharing her personal style through outfit posts, she hopes to show that fashion can be fun no matter your age, figure, or lifestyle.  She answers reader questions, create sample capsule wardrobes to show how to achieve more style with a smaller closet, and still share a few movie reviews and pictures from my weekend (though these days they're not blurry and usually captured with my iPhone).
Over the years, petite fashion blogger Wardrobe Oxygen has created a community of intelligent style-minded women from across the globe.  Wardrobe Oxygen's readers are smart, savvy, and come to this site for honest reviews and realistic fashion advice.  This blog has grown and flourished over the past decade, and Alison too has grown, learning so much from those who read and interact with her and the blog.  Get to know her and Wardrobe Oxygen better by visiting on Instagram, Twitter, and Facebook.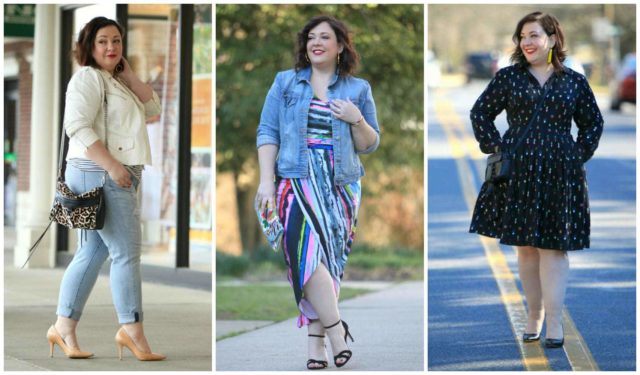 About Alison Gary
"As for me, I'm a 43-year-old wife, mom, and in November 2017 I left my job in Corporate America to focus on Wardrobe Oxygen full-time.  I have always loved writing, and have several spiral notebooks on my nightstand full of ideas, lists, and plenty of doodles.  My favorite pastime is attending concerts and music festivals; my husband and I try to go to a show each month as our Date Night.  There's always music playing in our home, whether it's opera, rock, or the hottest hits via Spotify.  When I'm not chauffeuring my 9-year-old daughter to dance class, piano lessons, or a play date I'm volunteering in my community, I'm a Girl Scout leader, and I love getting out in nature for hikes, kayaking, or just chilling in our hammock with one of my spiral notebooks and a La Croix.  I'm a fan of leopard print (which I consider a neutral), striped shirts (I have more than I care to admit but each one has a specific purpose!), and getting more style from fewer pieces in my wardrobe.  While I may have a background in personal styling, shopping, and visual merchandising, I have learned the most about fashion through my decade connecting with readers at Wardrobe Oxygen.  Personal style trumps fashion trends, you don't have to have a million bucks to look like a million bucks, and while a new dress won't fix your life, caring about your appearance is a step in self-care which can improve your outlook and your experiences.  My goal is to help all women realize how gorgeous they are and to find the style that works with their life, their figure, and their soul."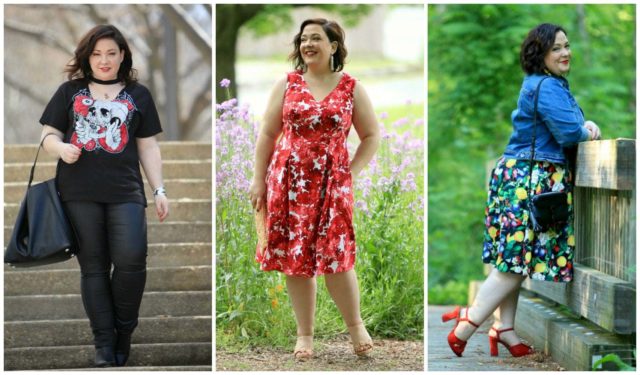 Wardrobe Oxygen Wants to Hear from You!
To contact Wardrobe Oxygen for partnership inquiries or ask a fashion question, fill out this contact form or email me.  To purchase ad space on Wardrobe Oxygen, please go to this link.  Wardrobe Oxygen does not accept guest post submissions.  FYI Alison receives a lot of emails, just because you don't get a response doesn't mean your email was lost or ignored.  Alison tries to reply to as many emails as she can, and looks forward to hearing from you!
This blog does not share personal information with third parties nor does it store any information about your visit to this blog other than to analyze and optimize your content and reading experience through the use of cookies. You can turn off the use of cookies at any time by changing your specific browser settings. I am not responsible for republished content from Wardrobe Oxygen on other blogs or websites without my permission. This privacy policy is subject to change without notice and was last updated May 2017. If you have any questions feel free to contact me at info@wardrobeoxygen.com.